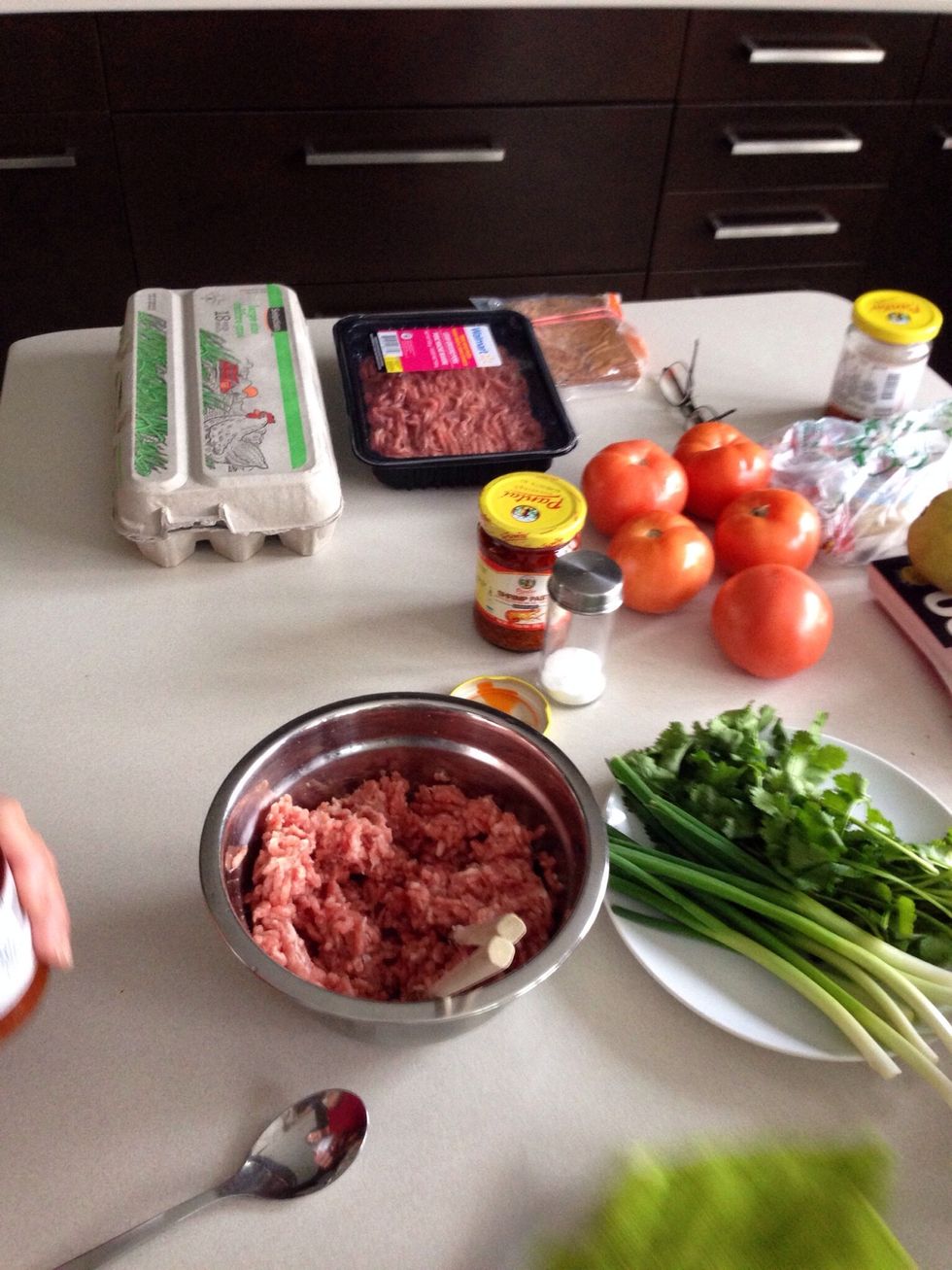 Ingredients
Marinade pork with salt and mix. Add shrimp paste (pour out extra oil from top) - one tray of pork 500g to about entire jar of shrimp paste.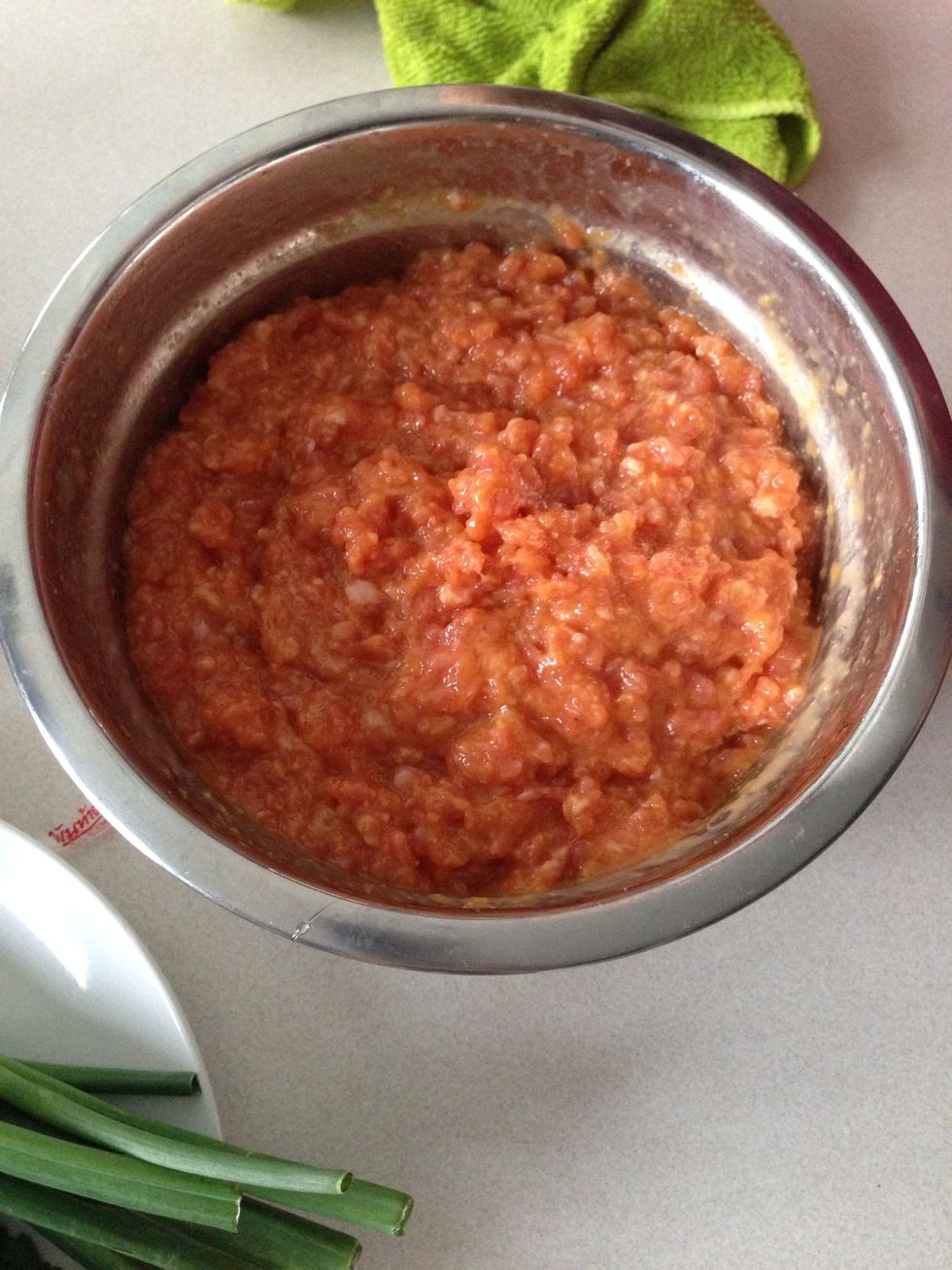 Add about 5-6 eggs or until thoroughly moist. Cook a small piece in microwave to taste, if necessary.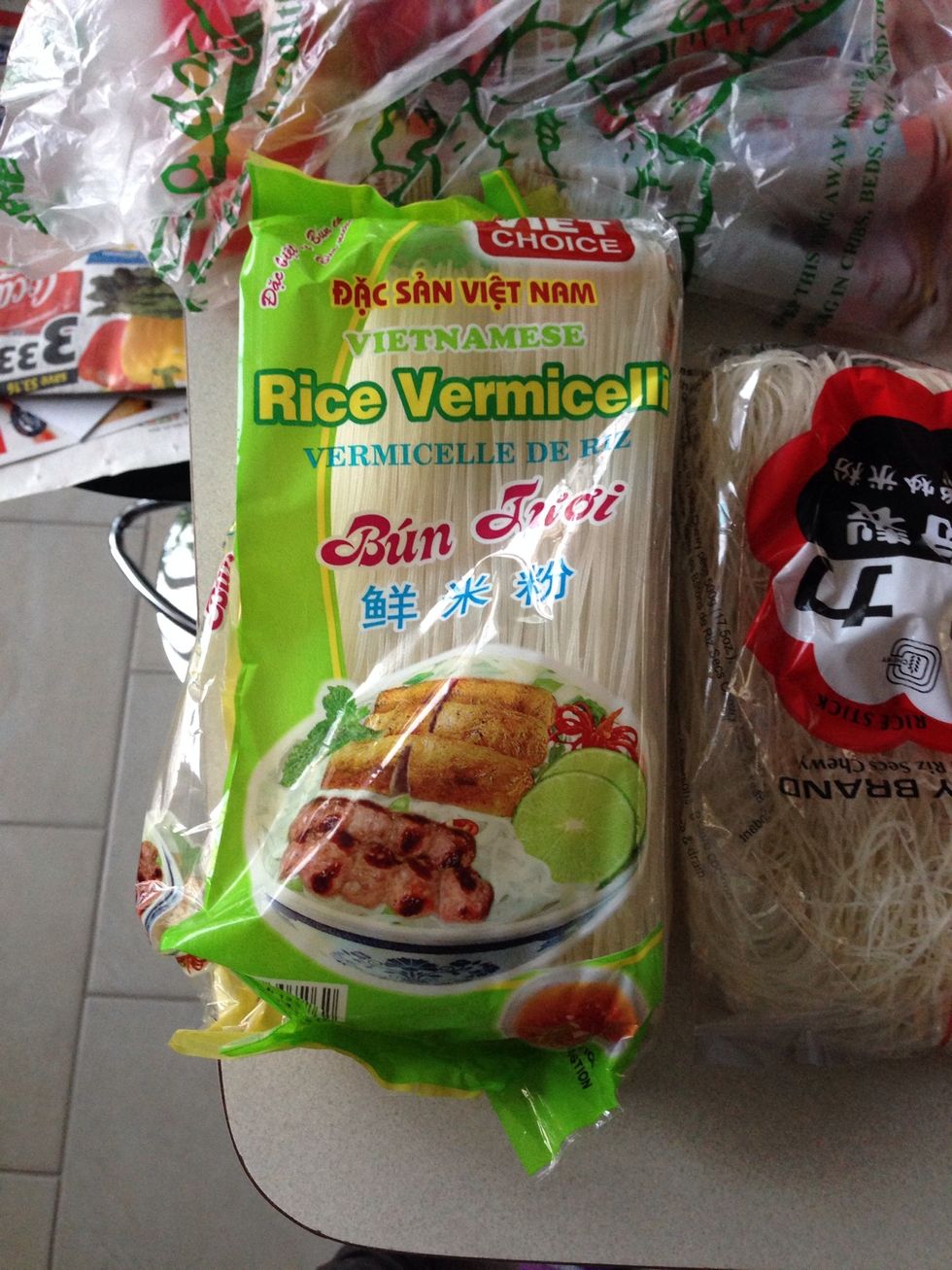 Boil pot of water to cook rice vermicelli noodles. Place noodles in pot when water is boiling. Stir occasionally. Cook for 8 mins or until desired tenderness. Strain and rinse with cold water.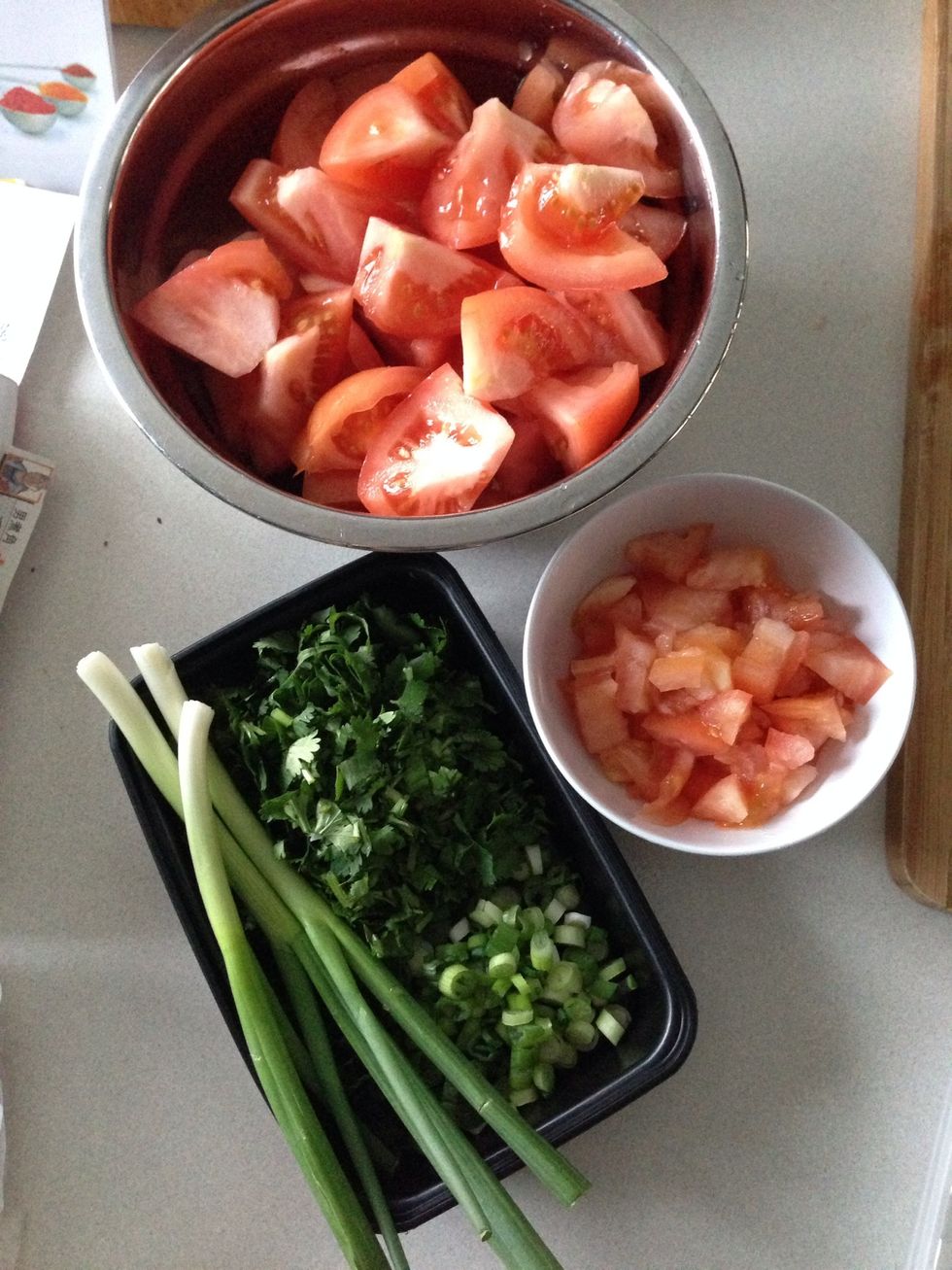 Chop cilantro and green onions. Dice one tomato and chip the rest into large chunks.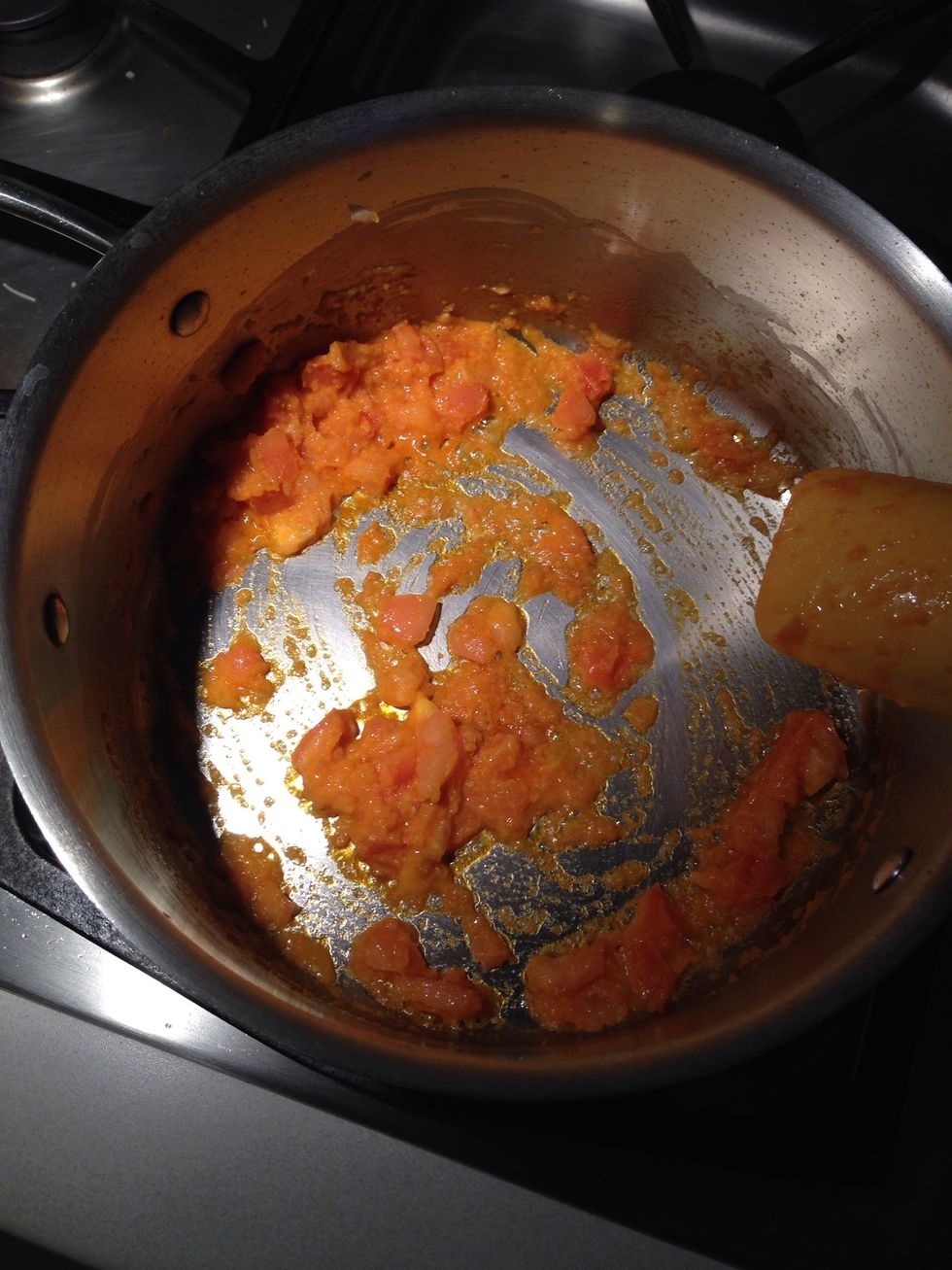 In a heated pot, add oil, and dried shrimp (optional). Then add the diced tomatoes. Sautée until wet and add one or two teaspoons of the shrimp paste. Cook together.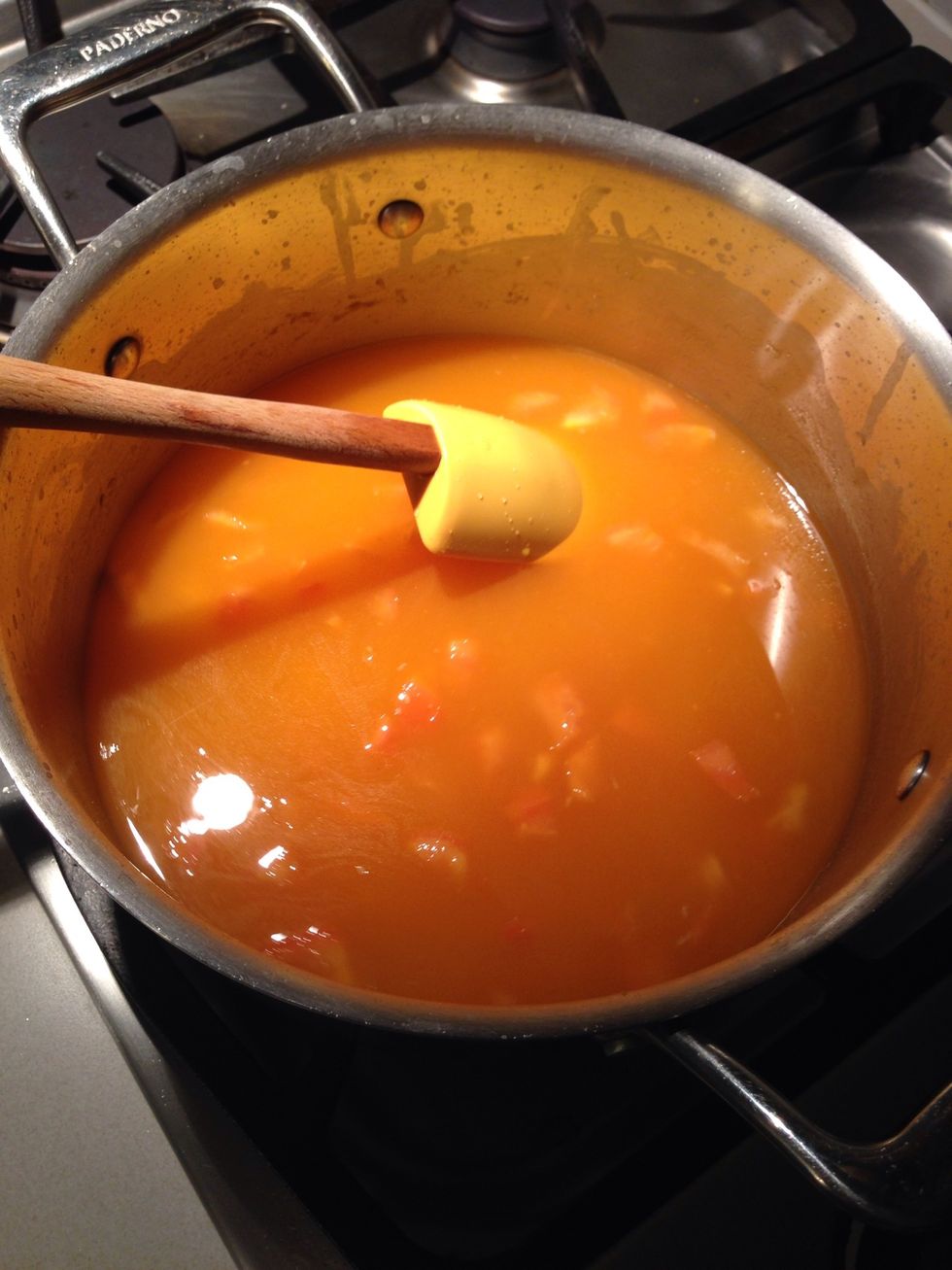 Add one or two cans of chicken broth and one or two cups of water depending on number of people. Cover with lid until boiling.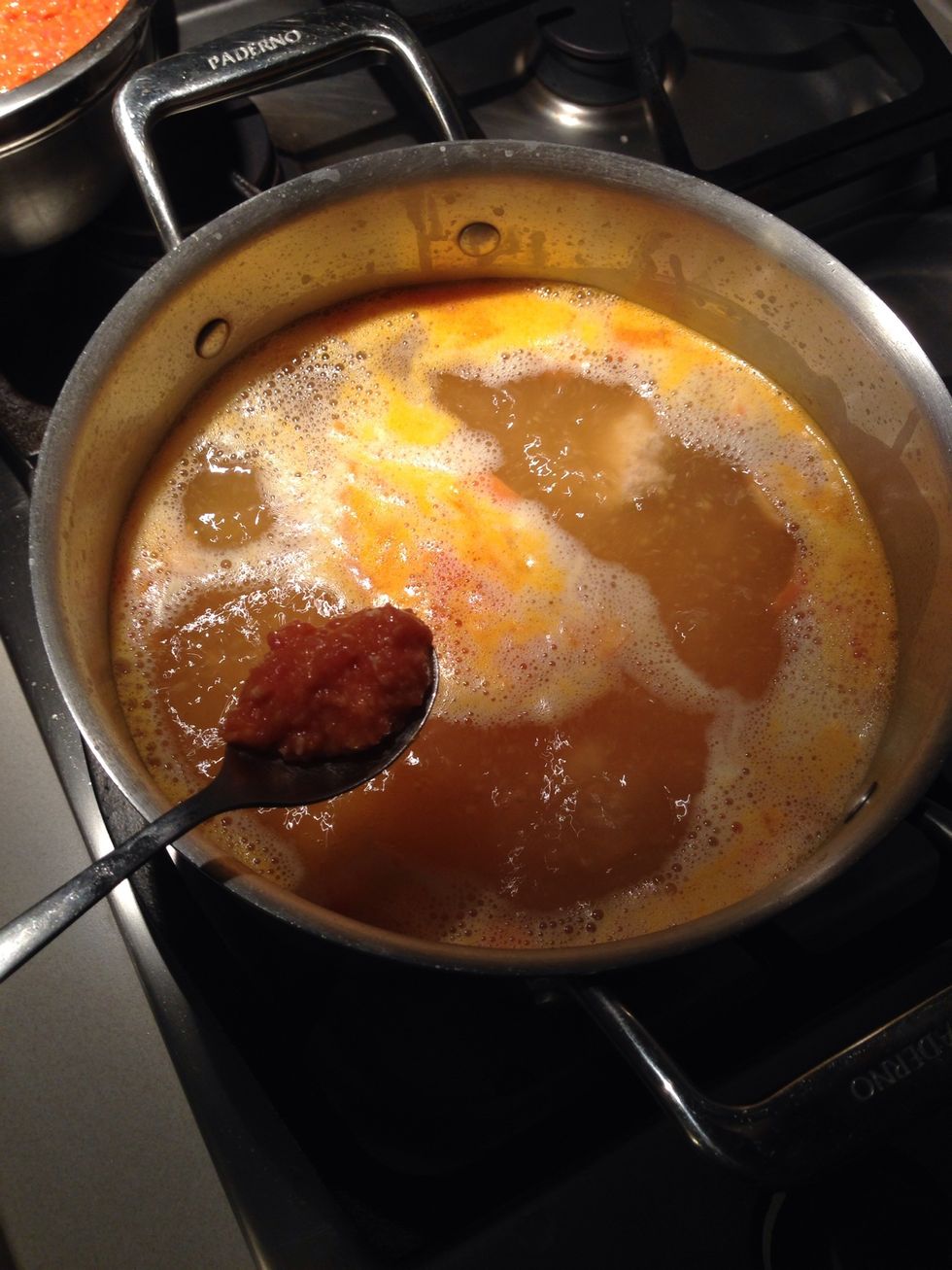 When broth is boiling, scoop small spoonfuls of meat from the top and drop into soup. Cooked meat will float to the top. Cover with lid ajar to simmer on medium heat.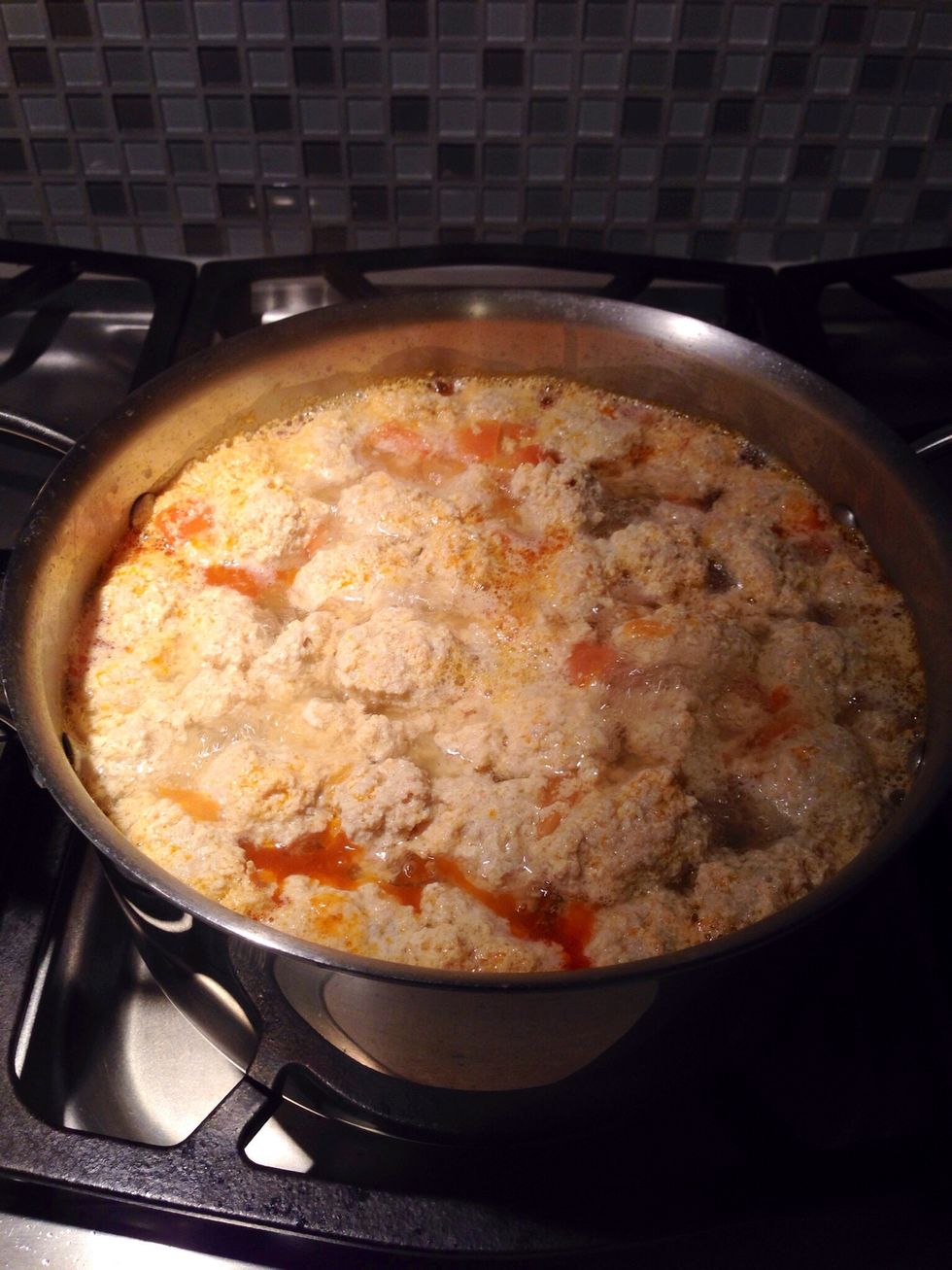 Add fish sauce and salt to taste. Put in chopped tomatoes before eating to prevent breakage while boiling. Turn off heat. Remove excess oil.
500.0g Ground pork
1.0 Shrimp paste
5.0 Tomatoes
1.0Tbsp Salt
2.0bnch Green onions
2.0bnch Cilantro
6.0 Eggs
1.0 Vermicelli
Dried shrimp (optional)