I am a Vietnamese girl living in Korea. I love cooking and to know more about Vietnam and Korean foods, Follow me <3
10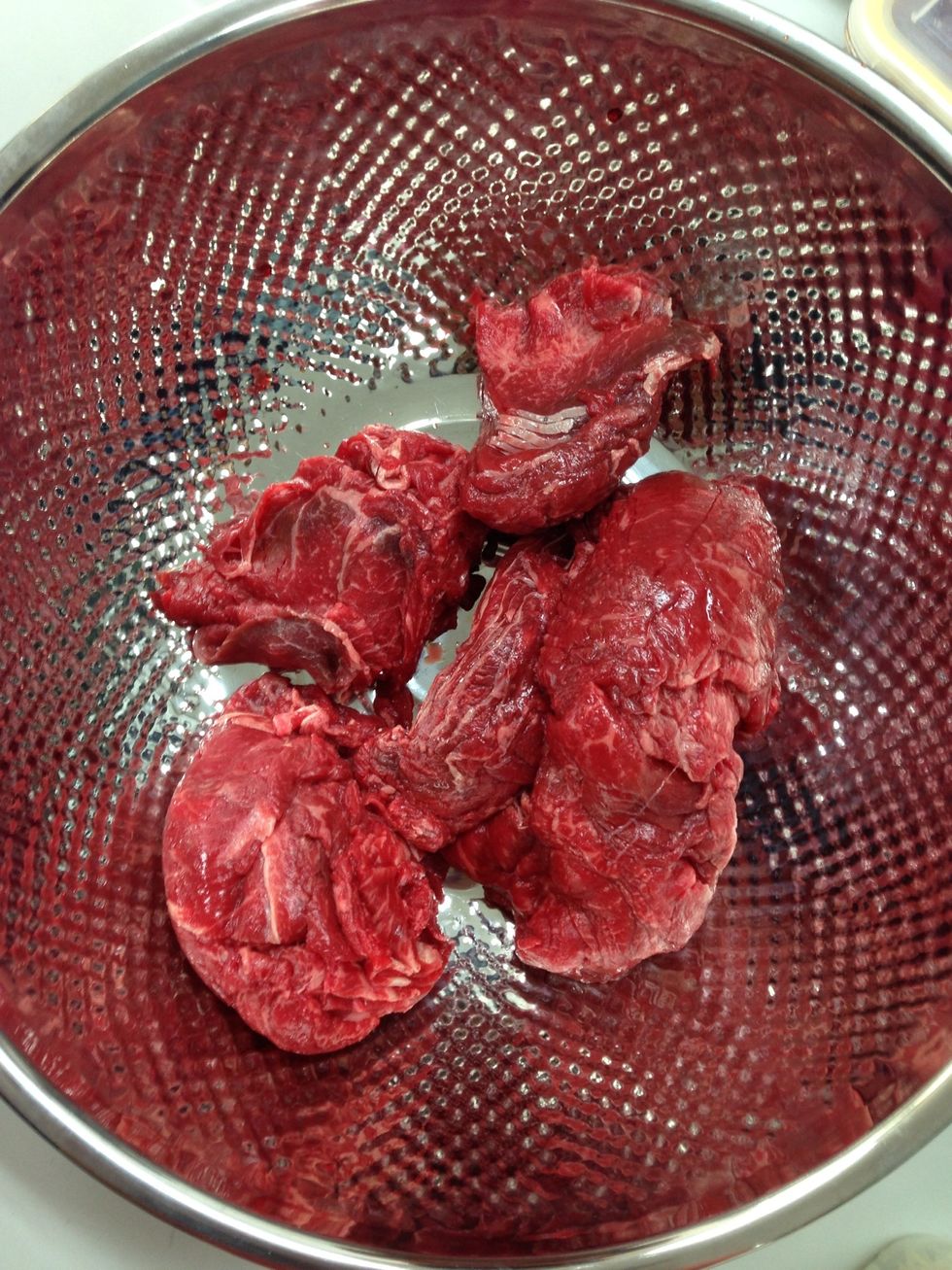 Beef is sliced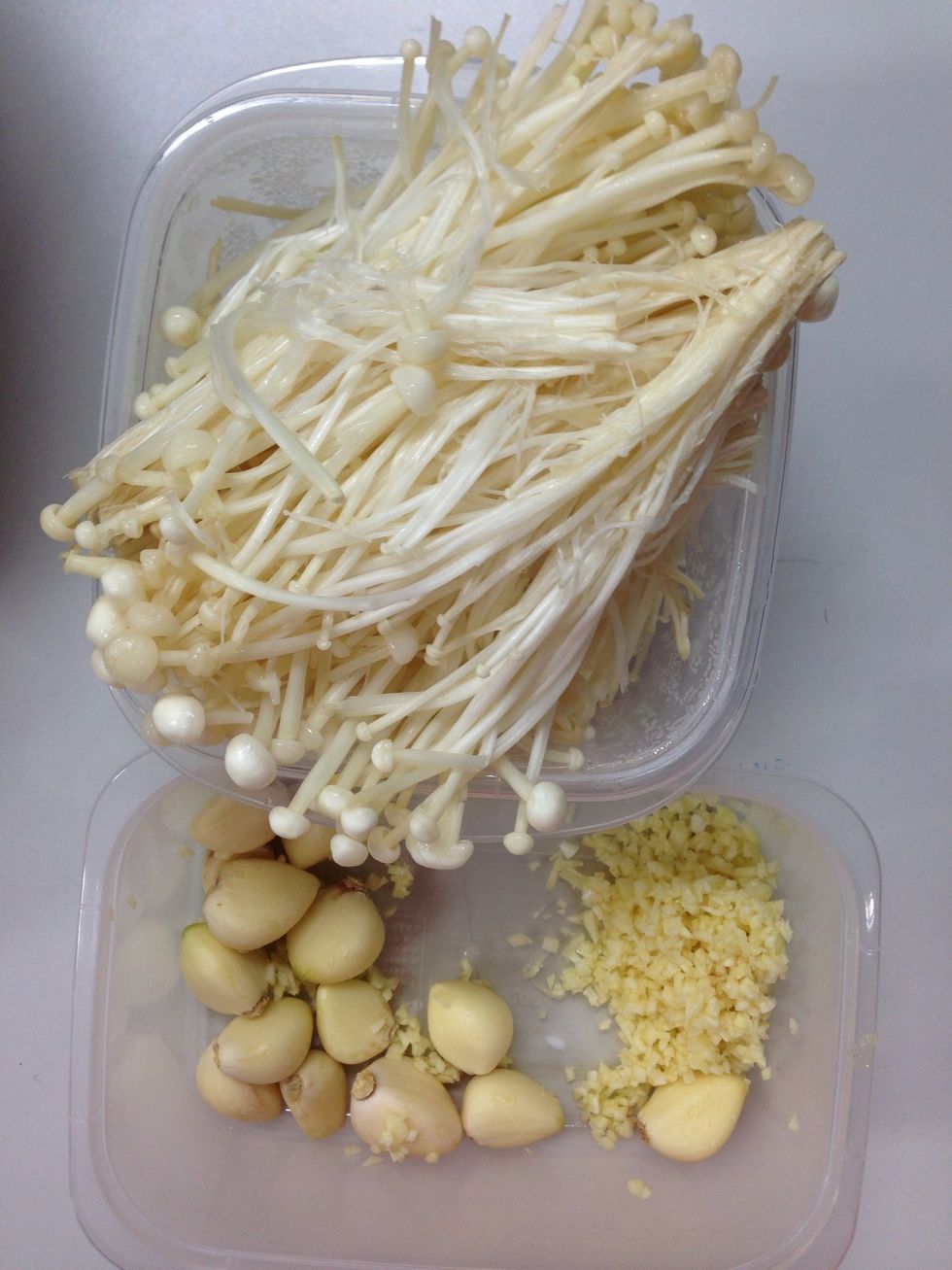 Wash mushroom, chop onion, chop spring green onion and crush garlic :x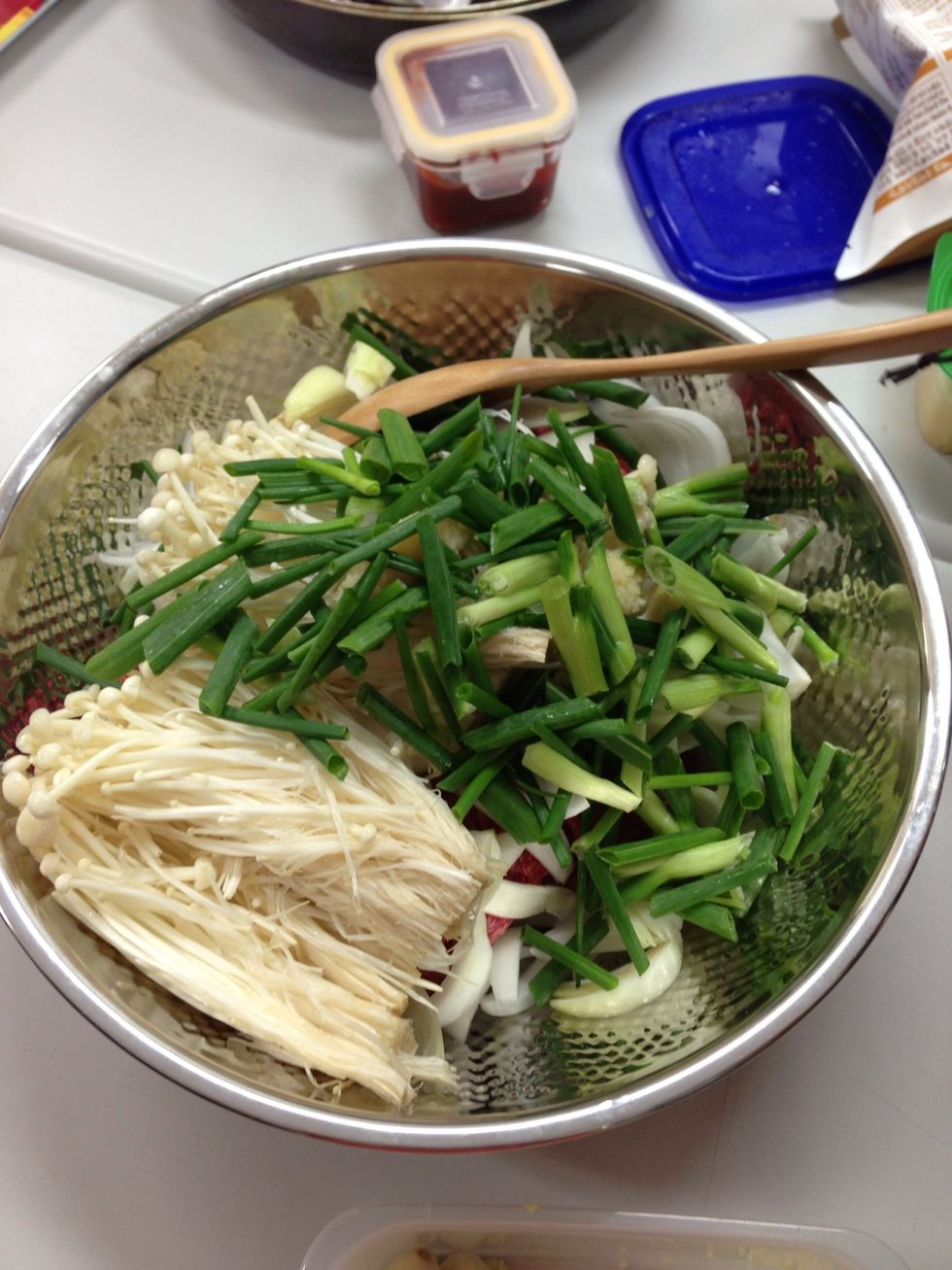 Put them ( sliced beef, onion, sring onion, mushroom, crushed garlic ) all in a big bowl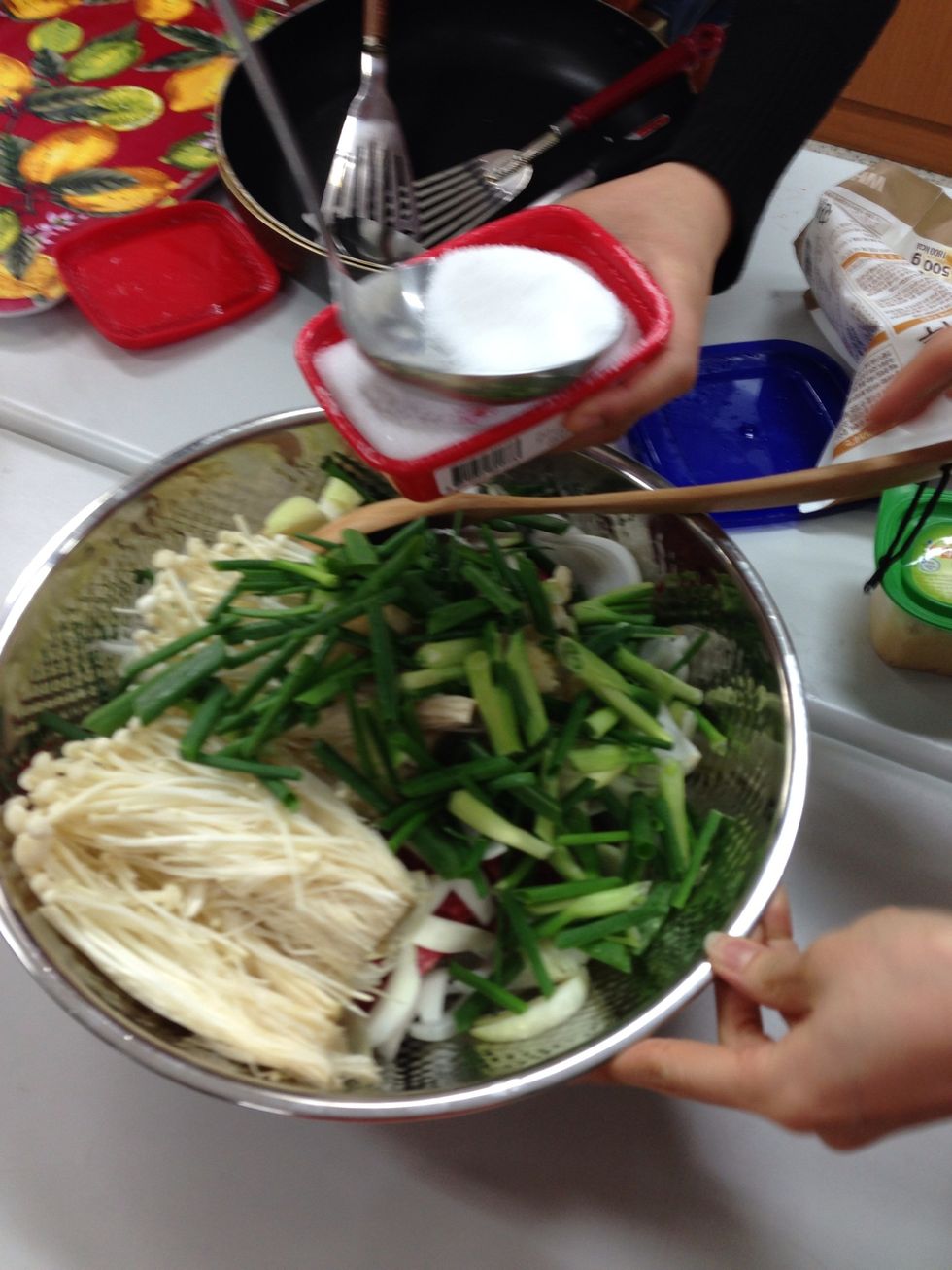 Add seasoned salt, salt, pepper. Be careful, it could be salty if you put to much :( and don't forget Suger ( so important ) :D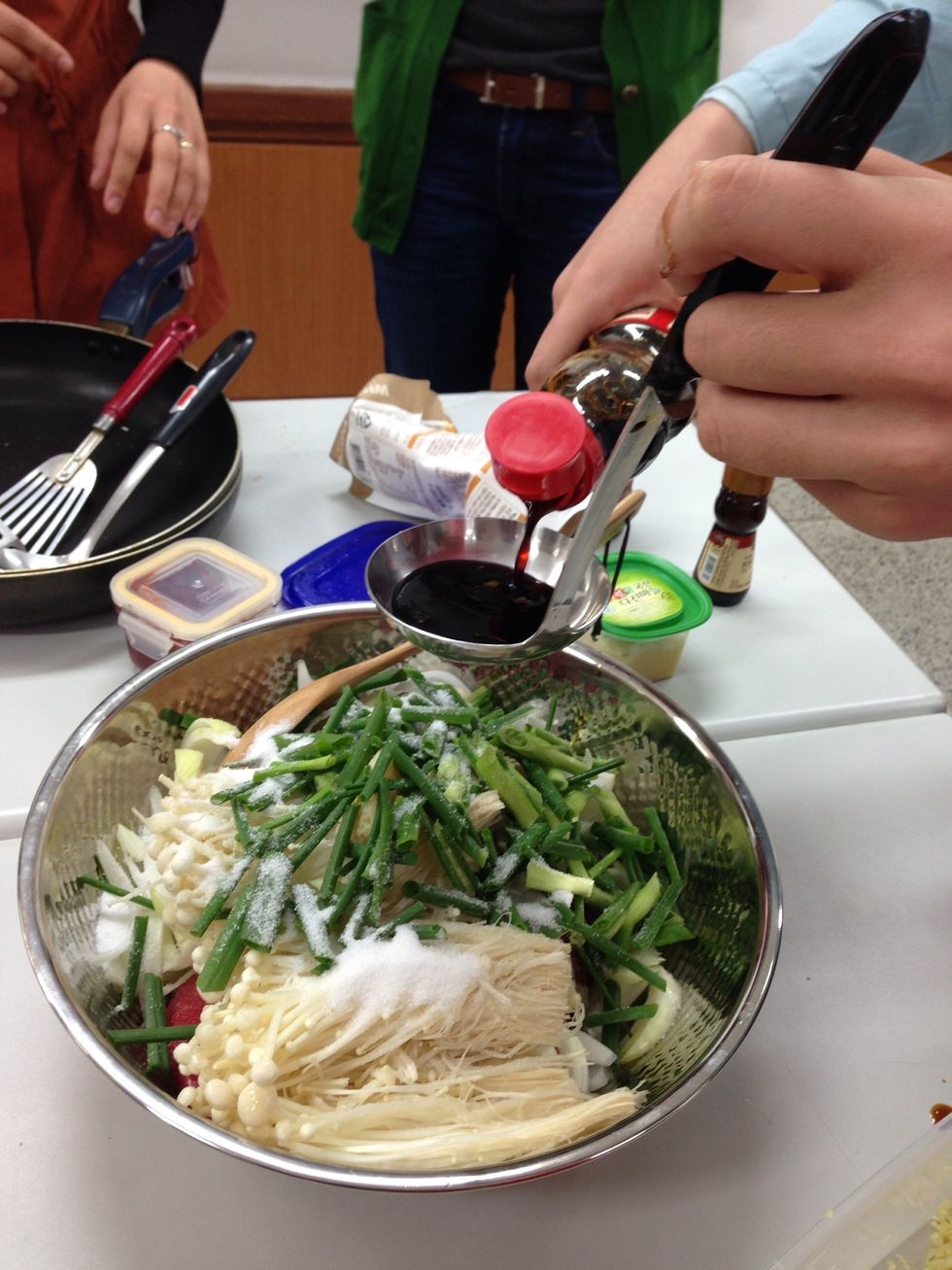 Add soya sauce and a little oil >.<
mix them until the mixture looks like this ;) you should wear plastic glovers to mix it by hand. This step could take abt 30mins . So easy ~^^~
Put sesame, mix and Ignore it in 20-30mins to let season be absorbed in meat >.<
Heat the pan with oil . Your Bulgogi is almost done >:)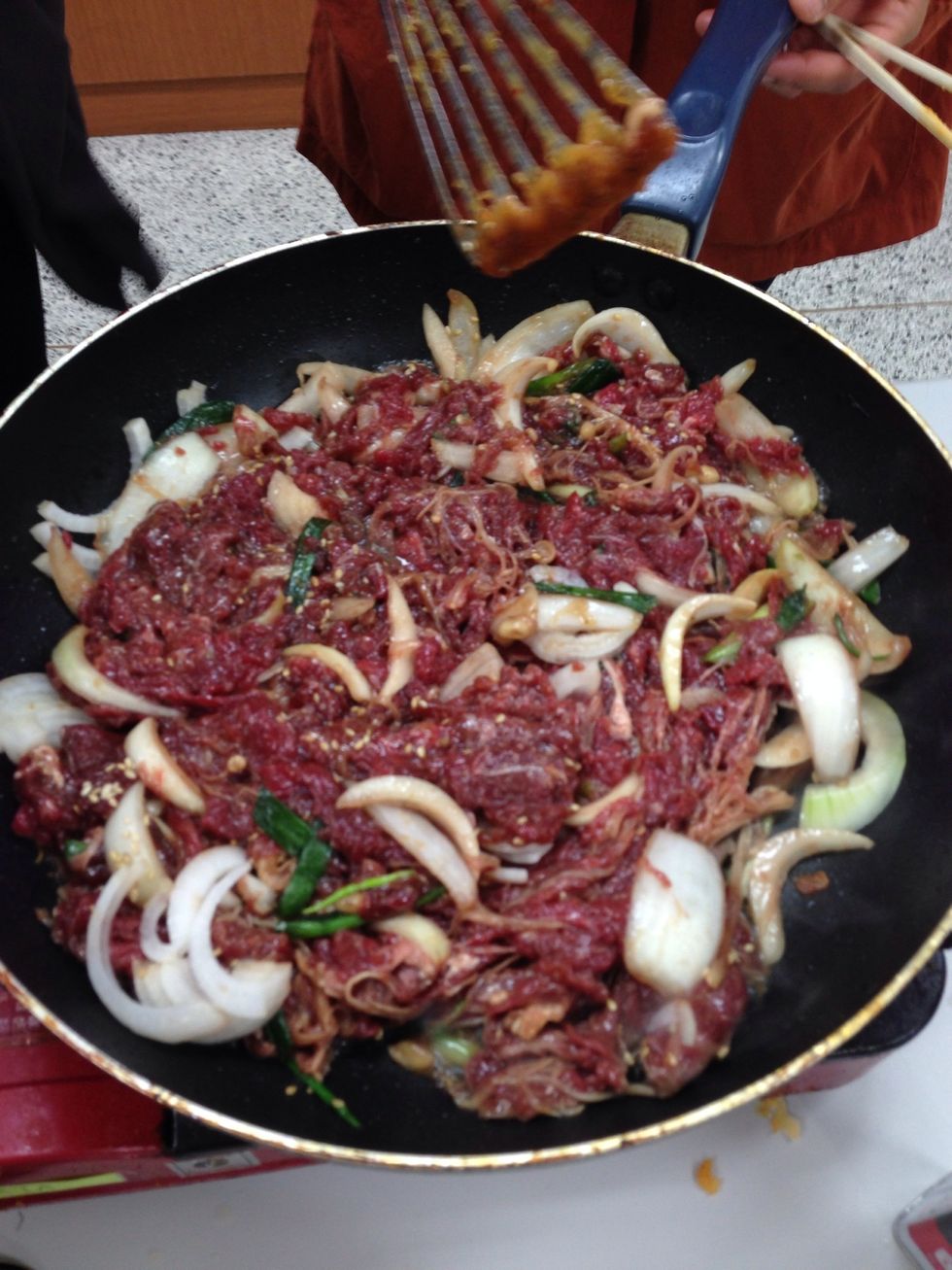 When oil is hot enough. Put your Bulgogi mixture in and fried \^^/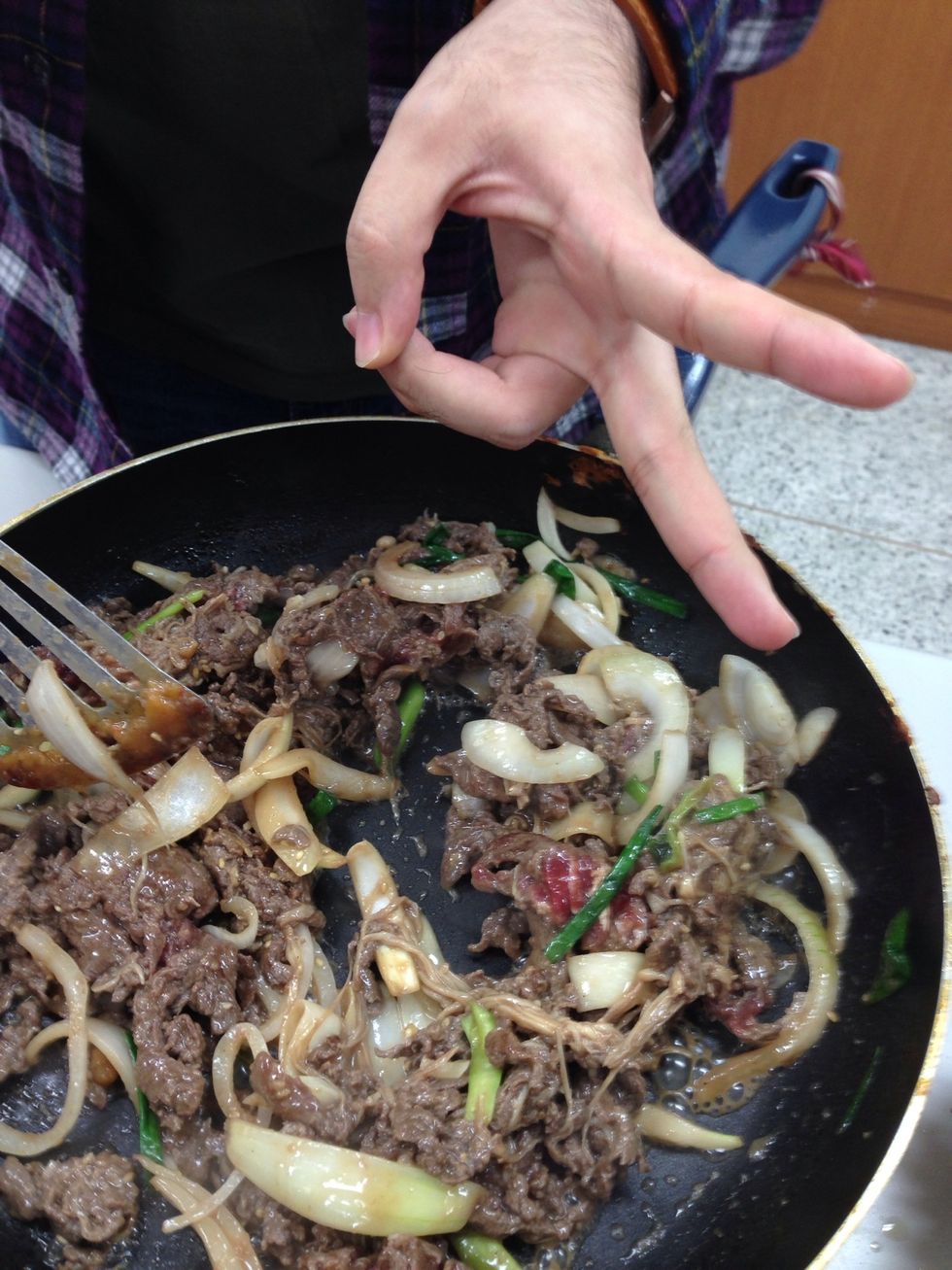 It may take just 5 minutes to well done .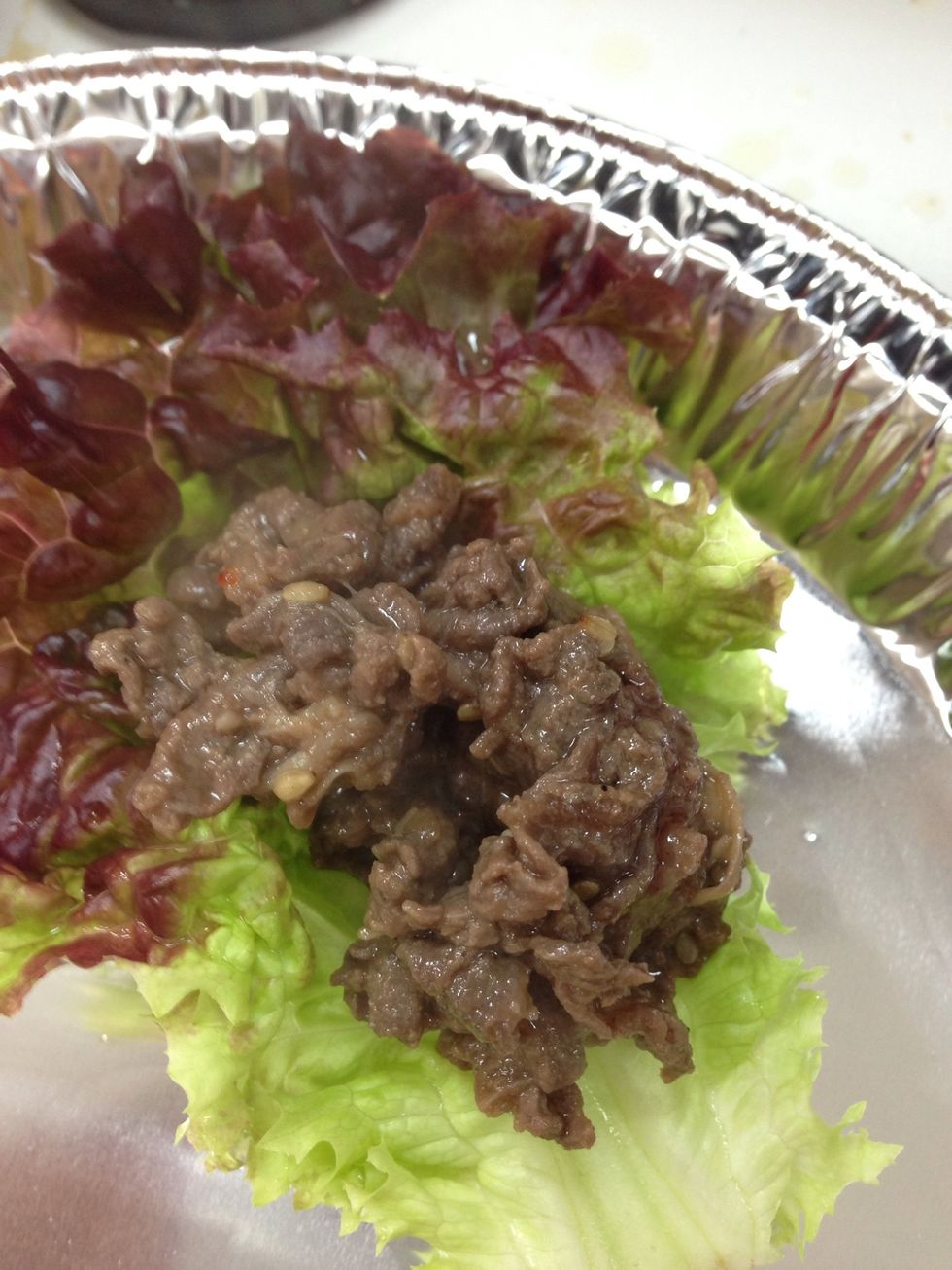 Best server when hot ;)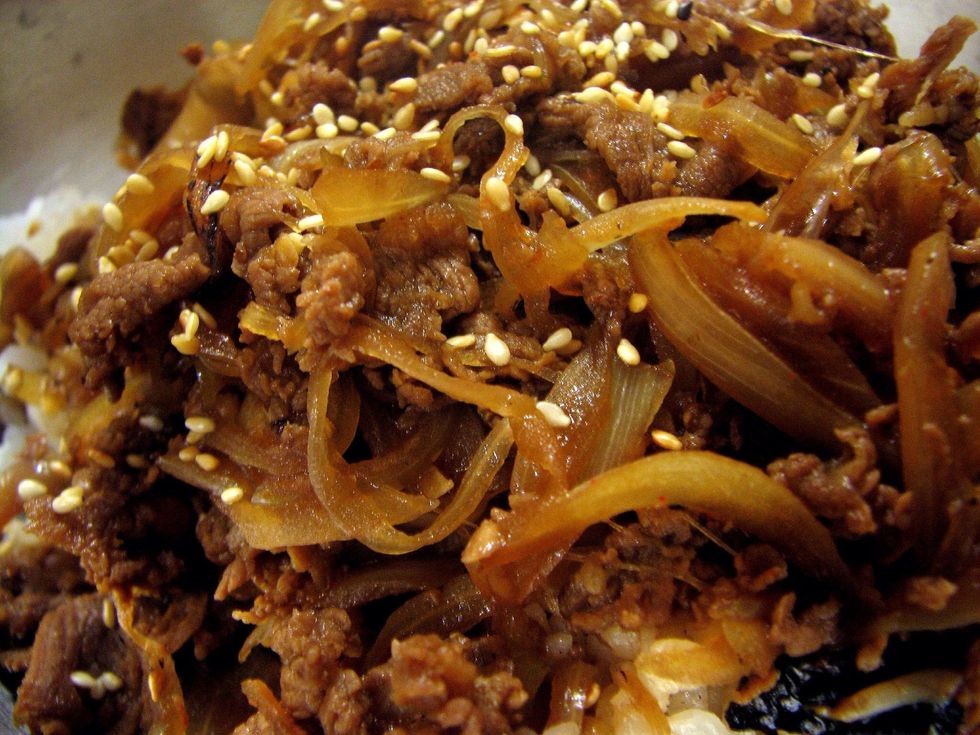 Eat with chilli sauce if you like spicy. Korean people really really like spicy foods >.<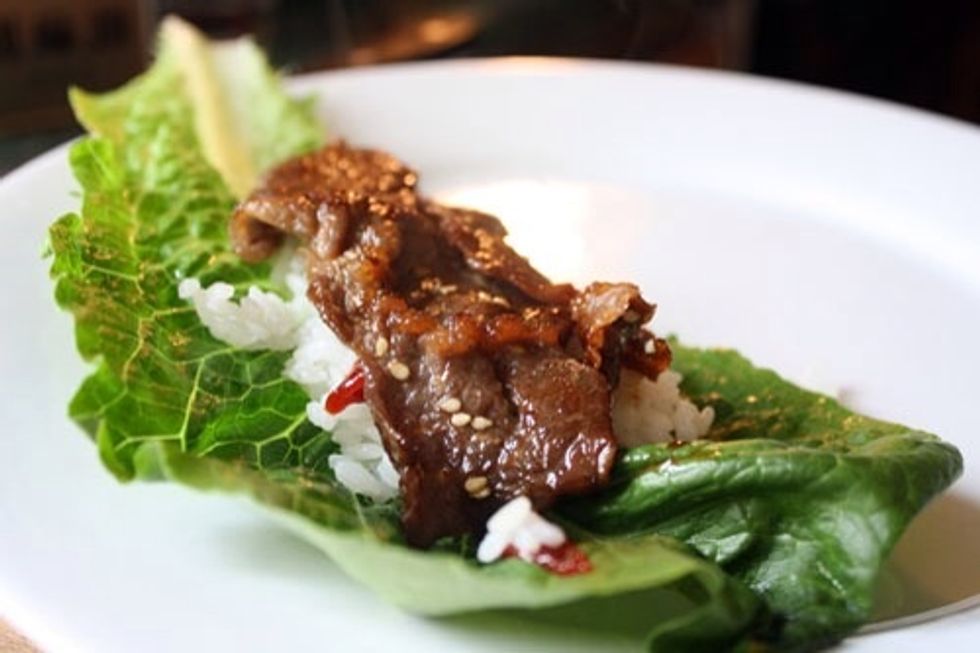 You can enjoy Bulgogi with vegetable, cooked rice or noodles :D .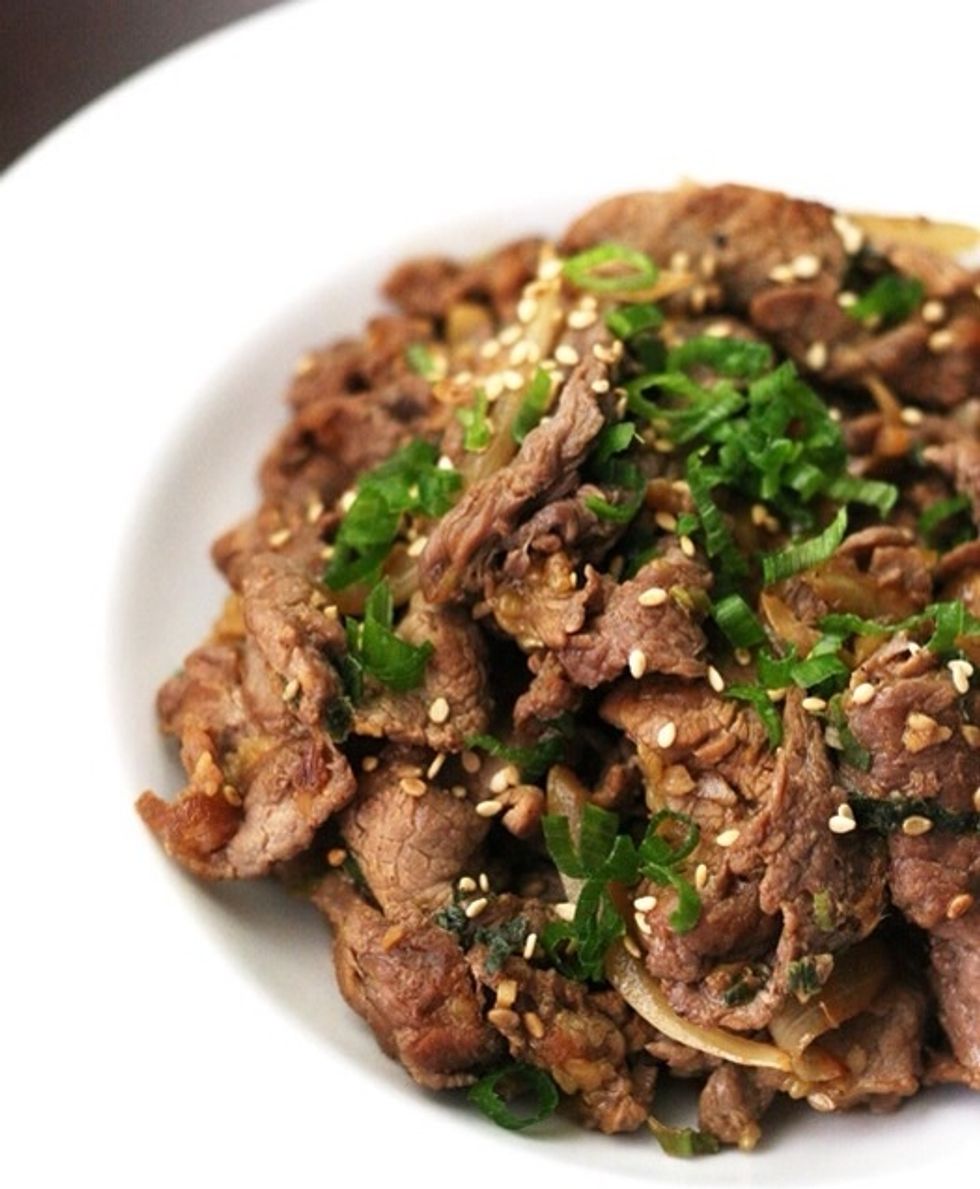 So it is Bulgogi from Korea 😉 a traditional food that I really like 😍
Beef
Suger
Soya sauce
Mushroom ( any type is ok ;) )
Onion
Small spring onion
Salt, seasoned salt
Pepper ( a litter )
Garlic
Sesame seeds ( optional )
Sunflow Er?
I am a Vietnamese girl living in Korea ? I love cooking and handmade things ?To know more about Vietnamese and Korean foods, follow me ❤