Almond flavor or melon jello (agar gelatin ) - prepare the jello per directions on the box
Pour in boiled water mix until dissolved and store in the fridge for about 2 hours or until it is firm
Boil in small saucer pan 8oz of tapioca (small size in green if you can find them- plain white is ok too)
Measurement is approximately 2 cups of water per 8. Oz of tapioca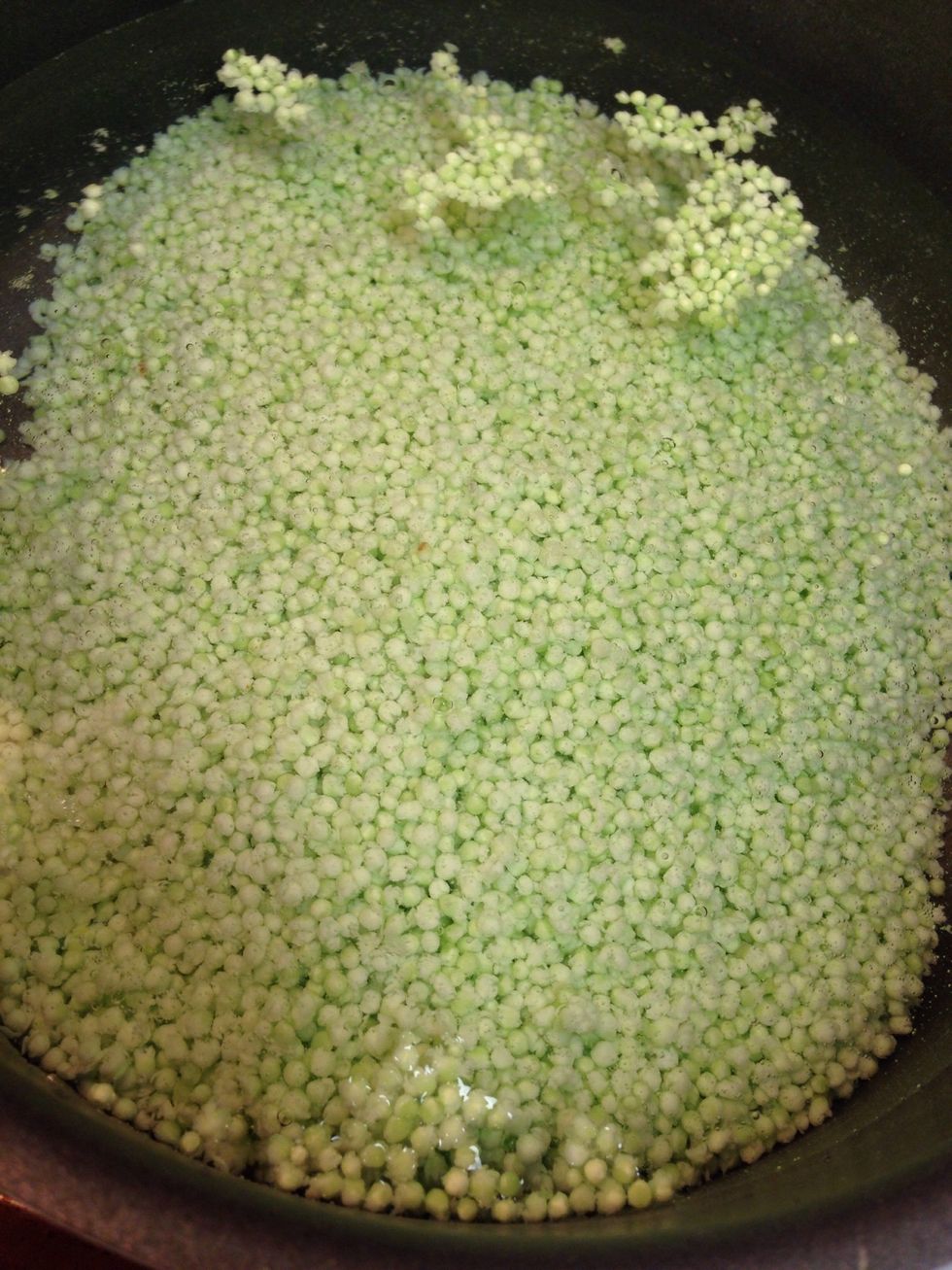 Once the tapioca is cool transfer to a large mixing bowl Cube the gelatin in various size (it does not matter as this is for color and texture) mix with the tapioca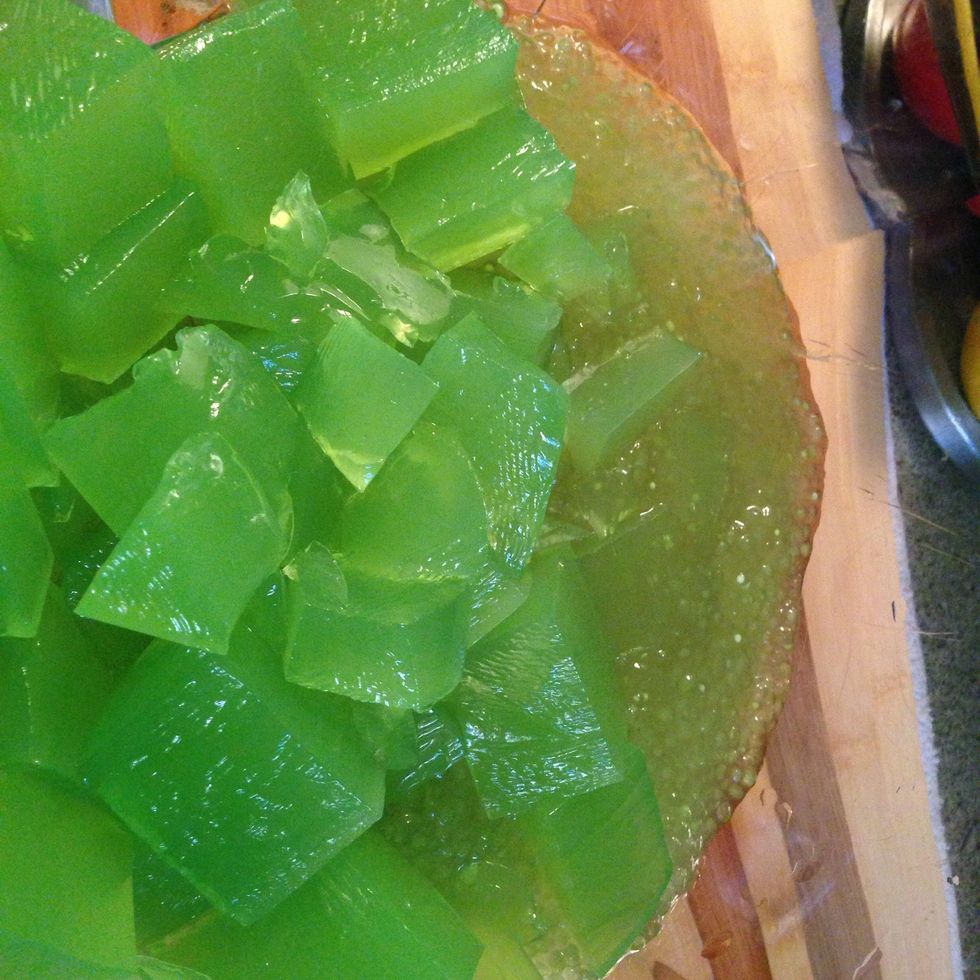 Open other ingredients in cans or jars (some of these you can buy canned or in jars) depending on how much you would like to add but this is the amount I put in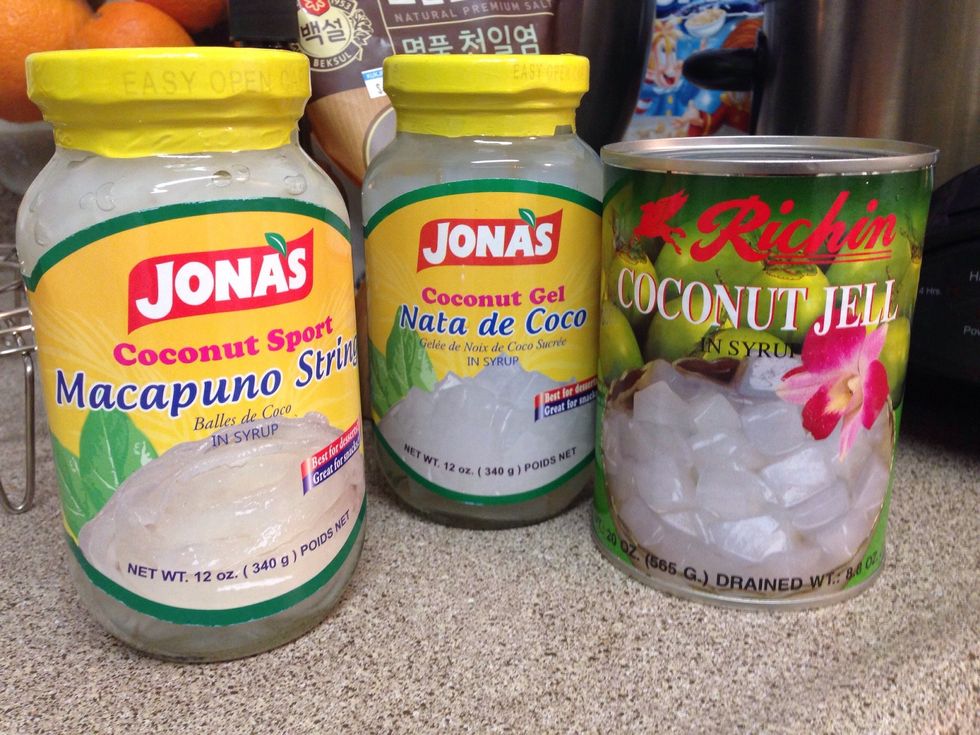 Macapuno strings is coconut strip in sweet syrup you do not have to strain this as this is thick.
Strain the coconut jello and nata de coco as these are packed with syrup water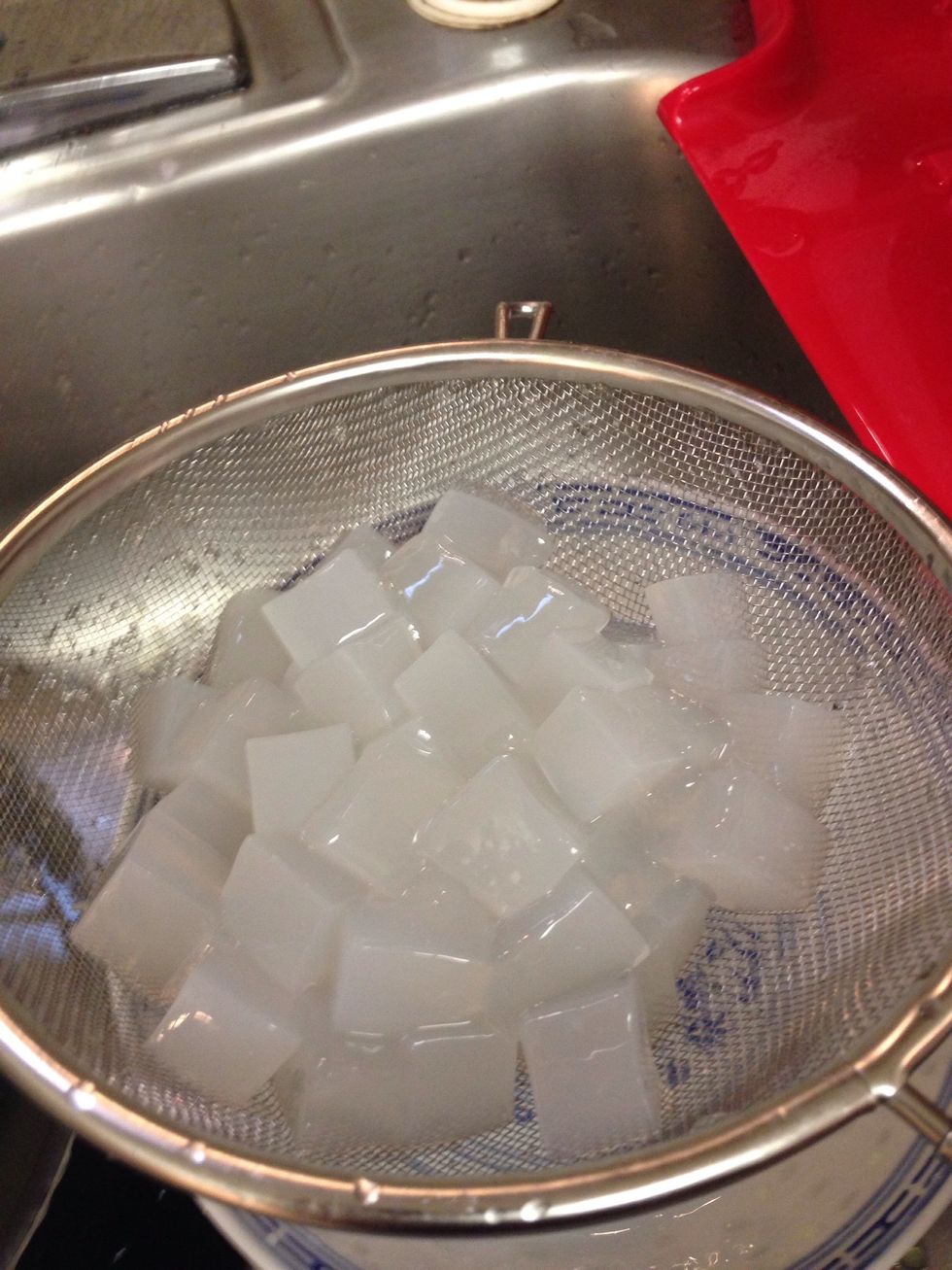 Mix your can and bottled ingredients (be sure you've strained the juice, you do not want this desert to be overly sweet)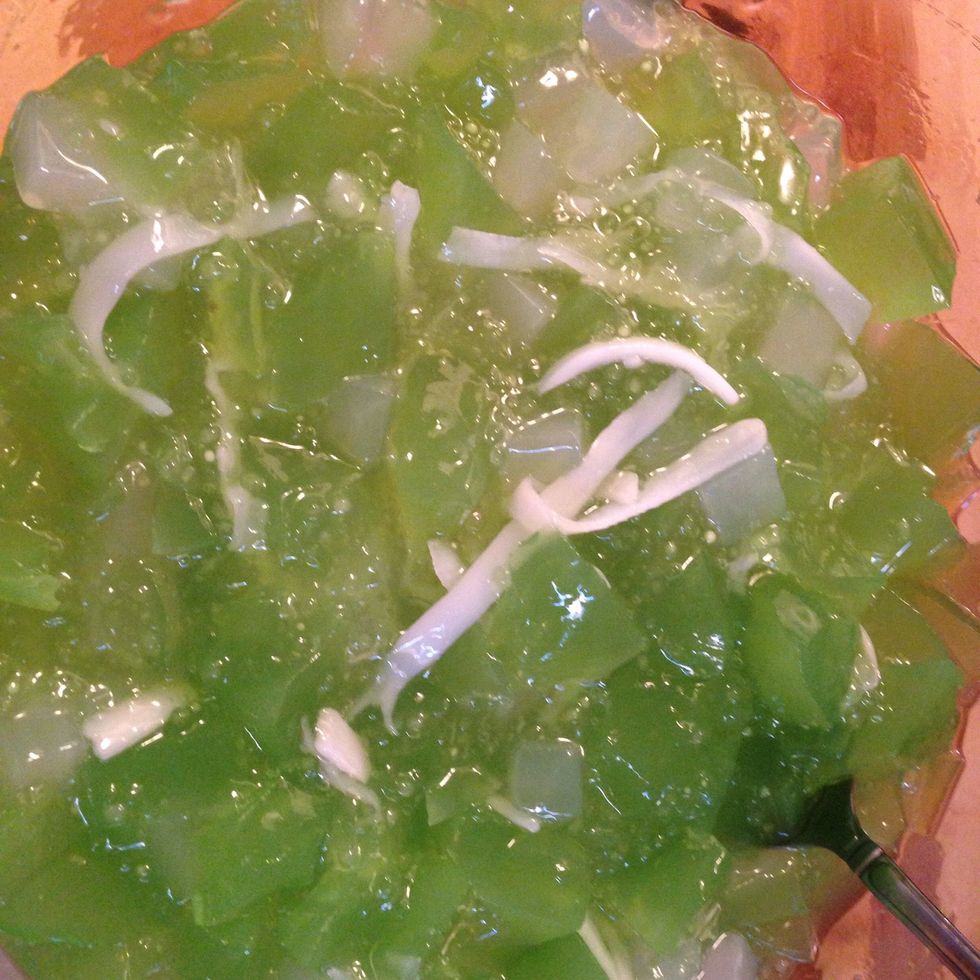 Small can condensed milk (14 oz)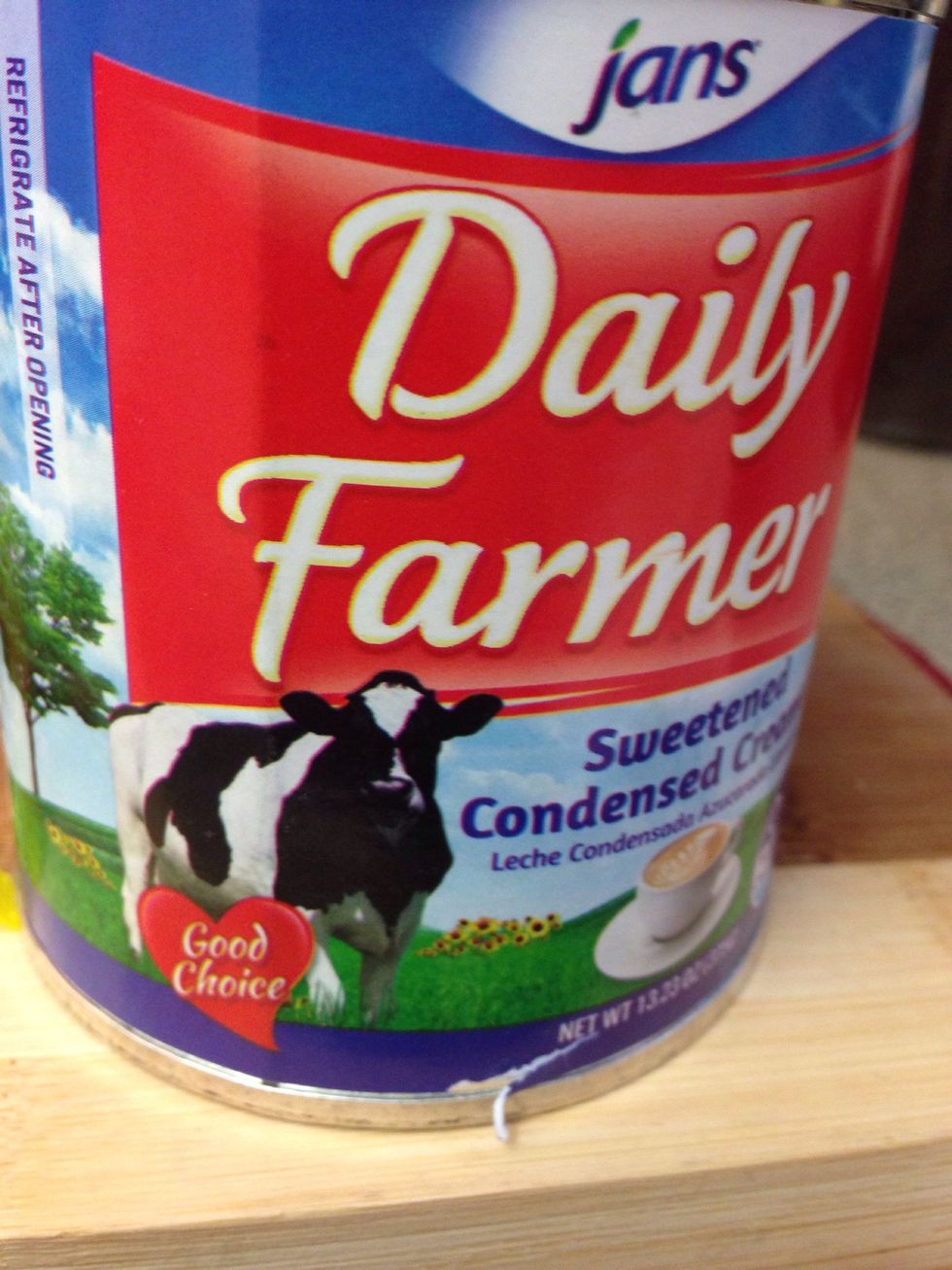 Pour the condensed milk and stir with a whisk it helps break and loosens the tapioca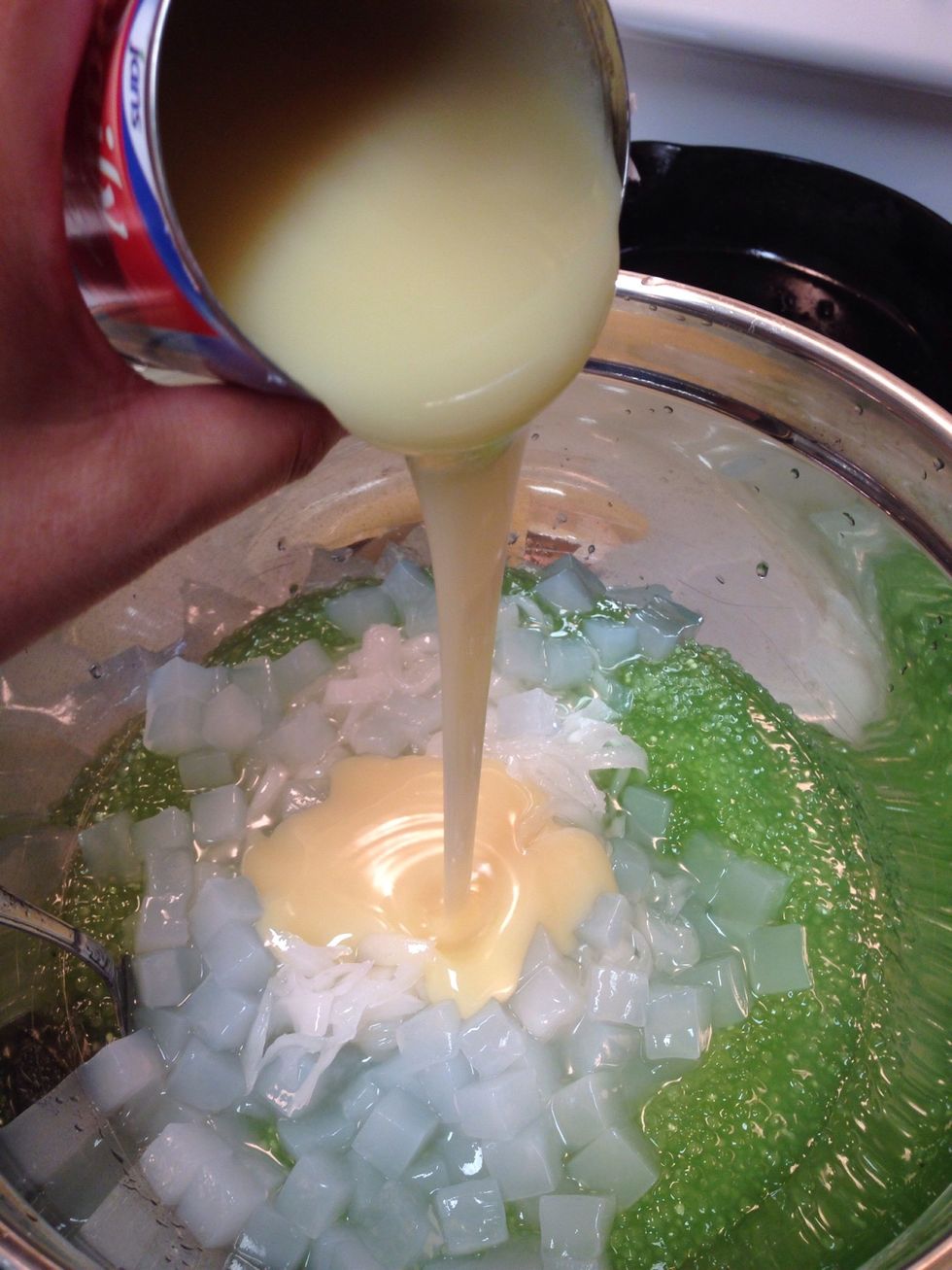 If a whisk is not available use a fork.
Mixing with a whisk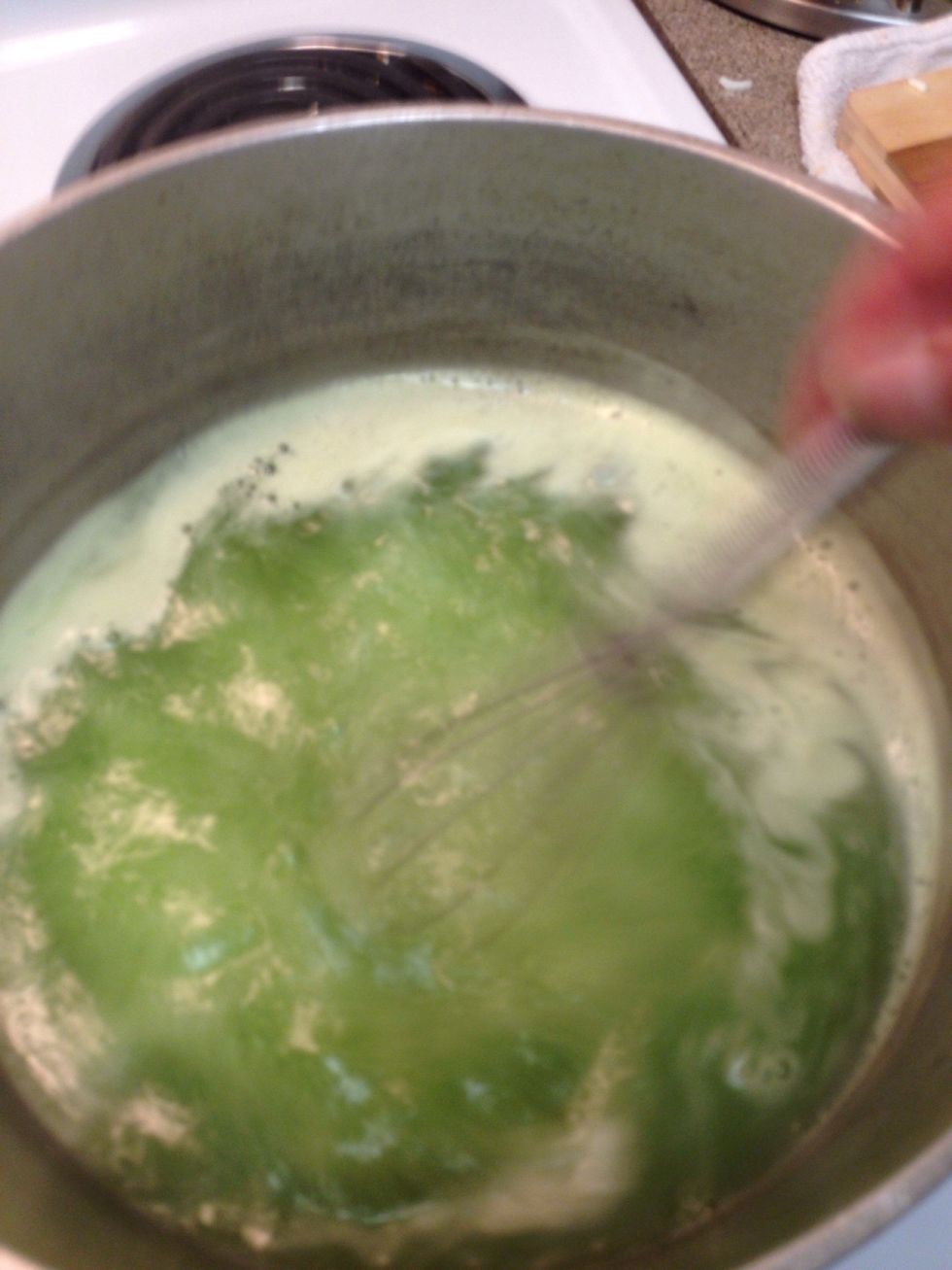 Time to add the pandan essence. Scientific name : Pandanus amaryllifolius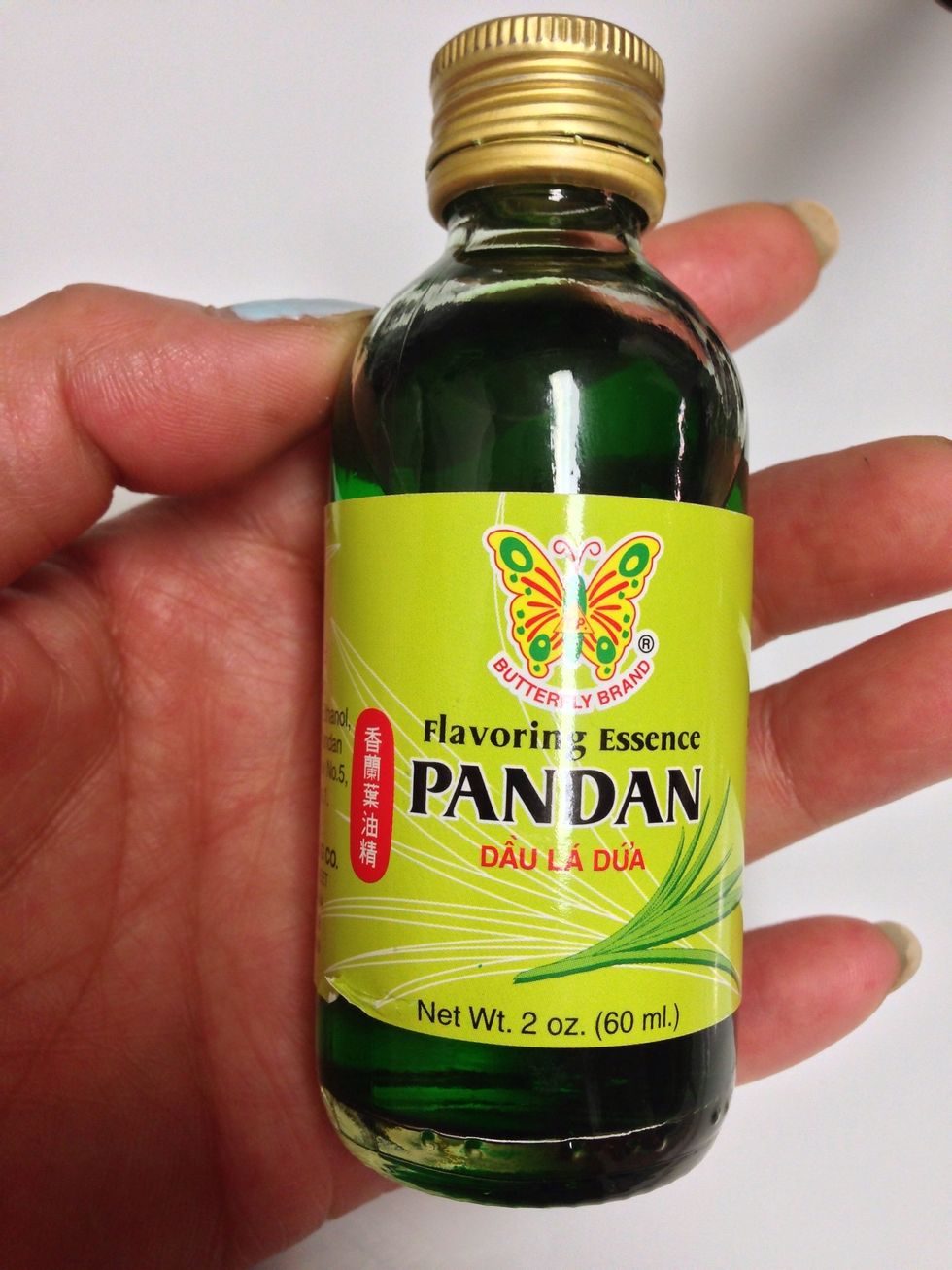 1 tablespoon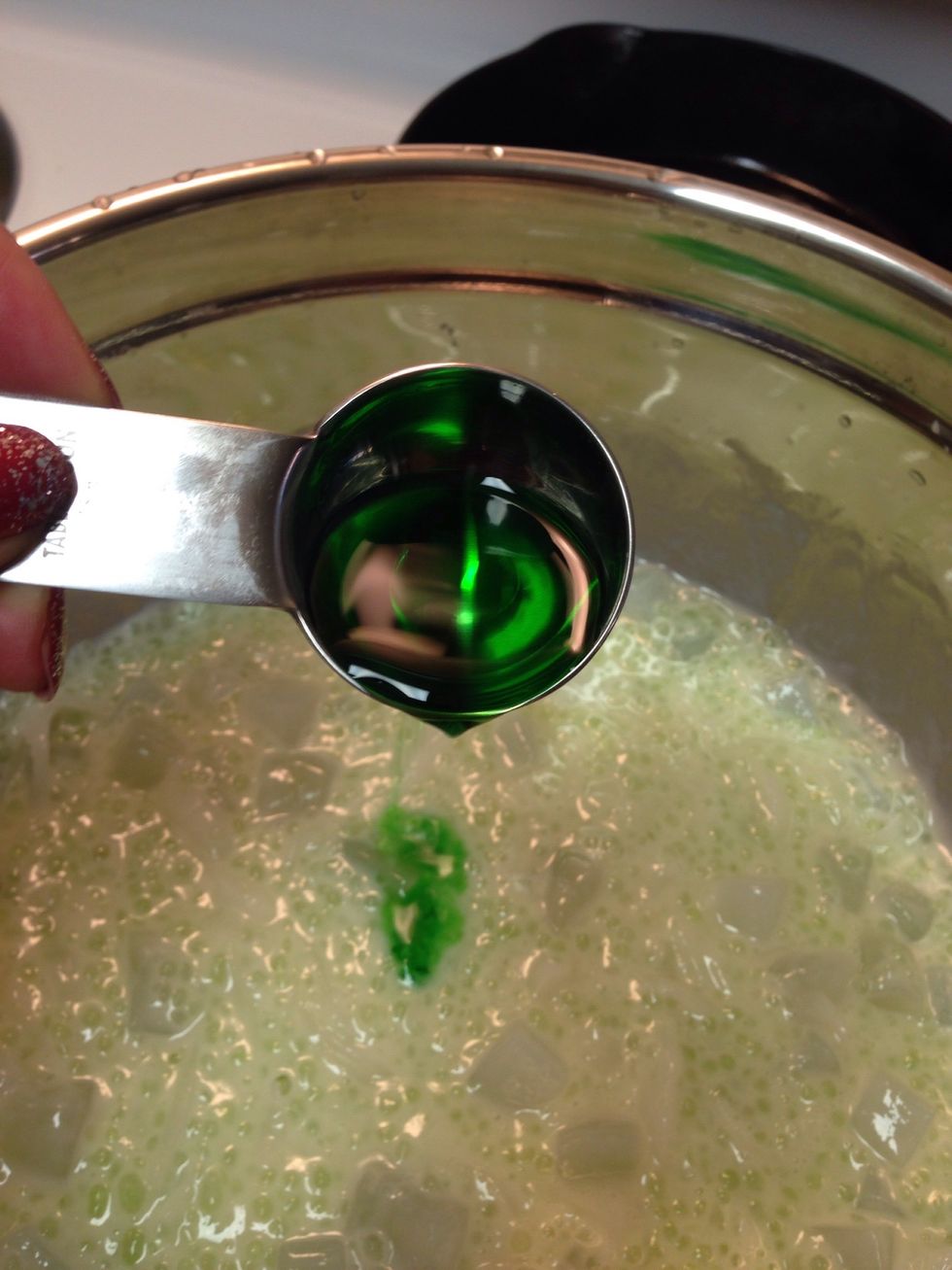 Add about half of this 8.oz cool whip or freshly whipped heavy cream with no added sugar and mix well again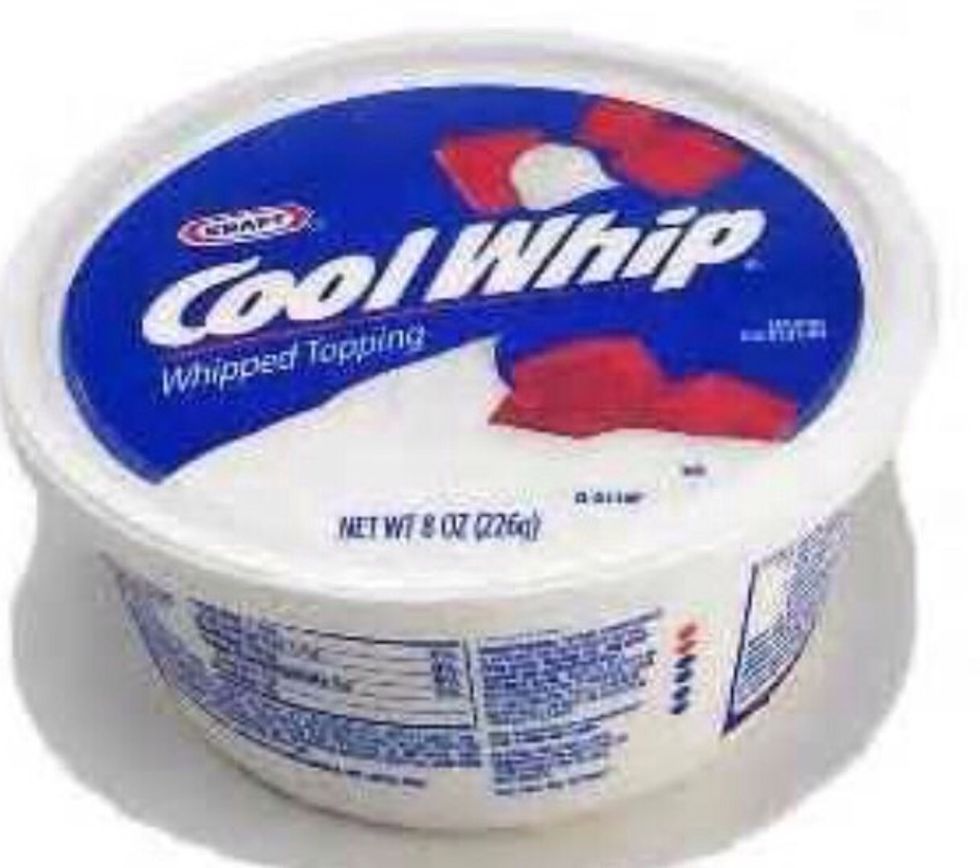 Stick it back in the fridge for an hour before serving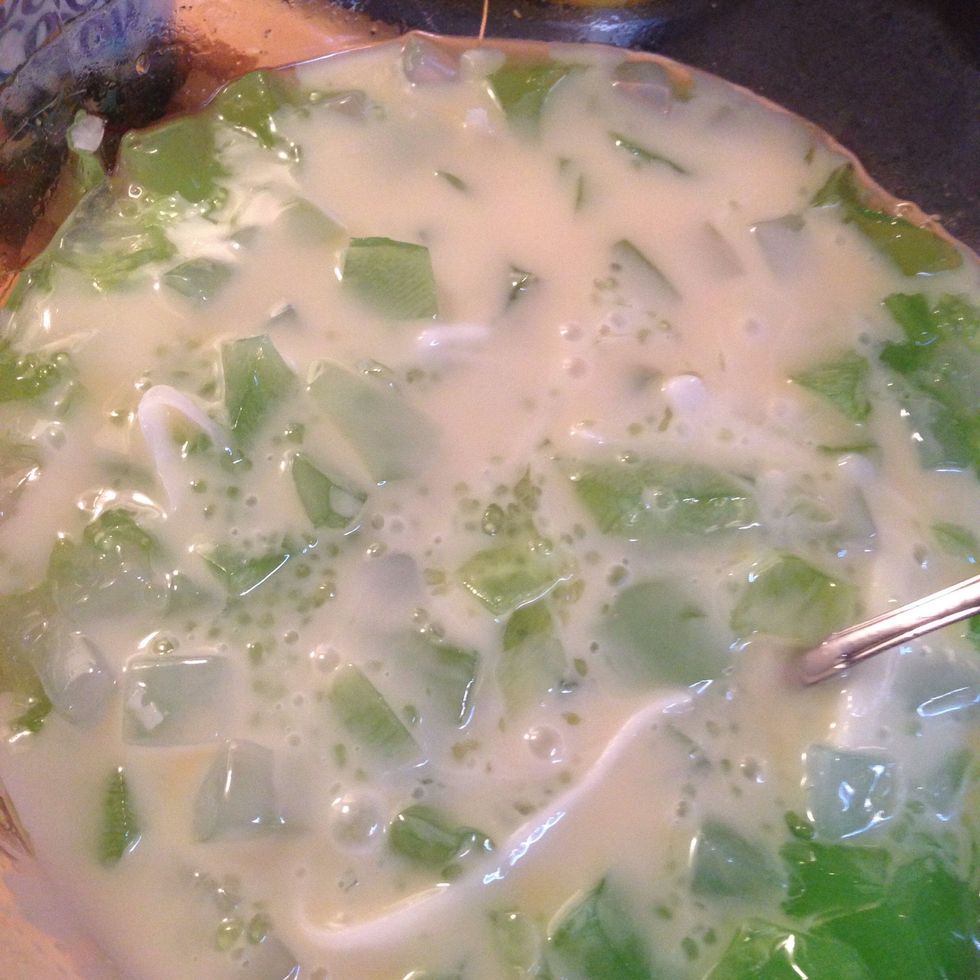 Consistency of the recipe should look a bit like this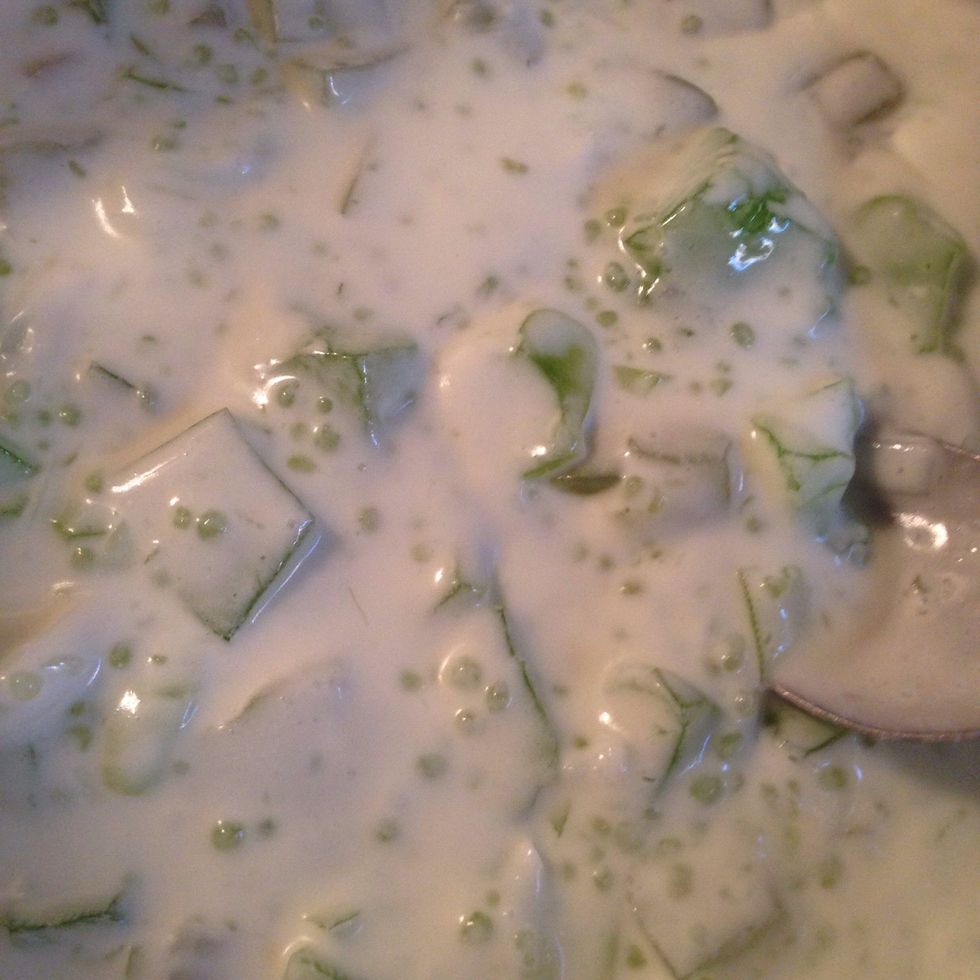 I like to pack them in individual containers or large jars - good for 4-5 days in the fridge.
The creator of this guide has not included ingredients