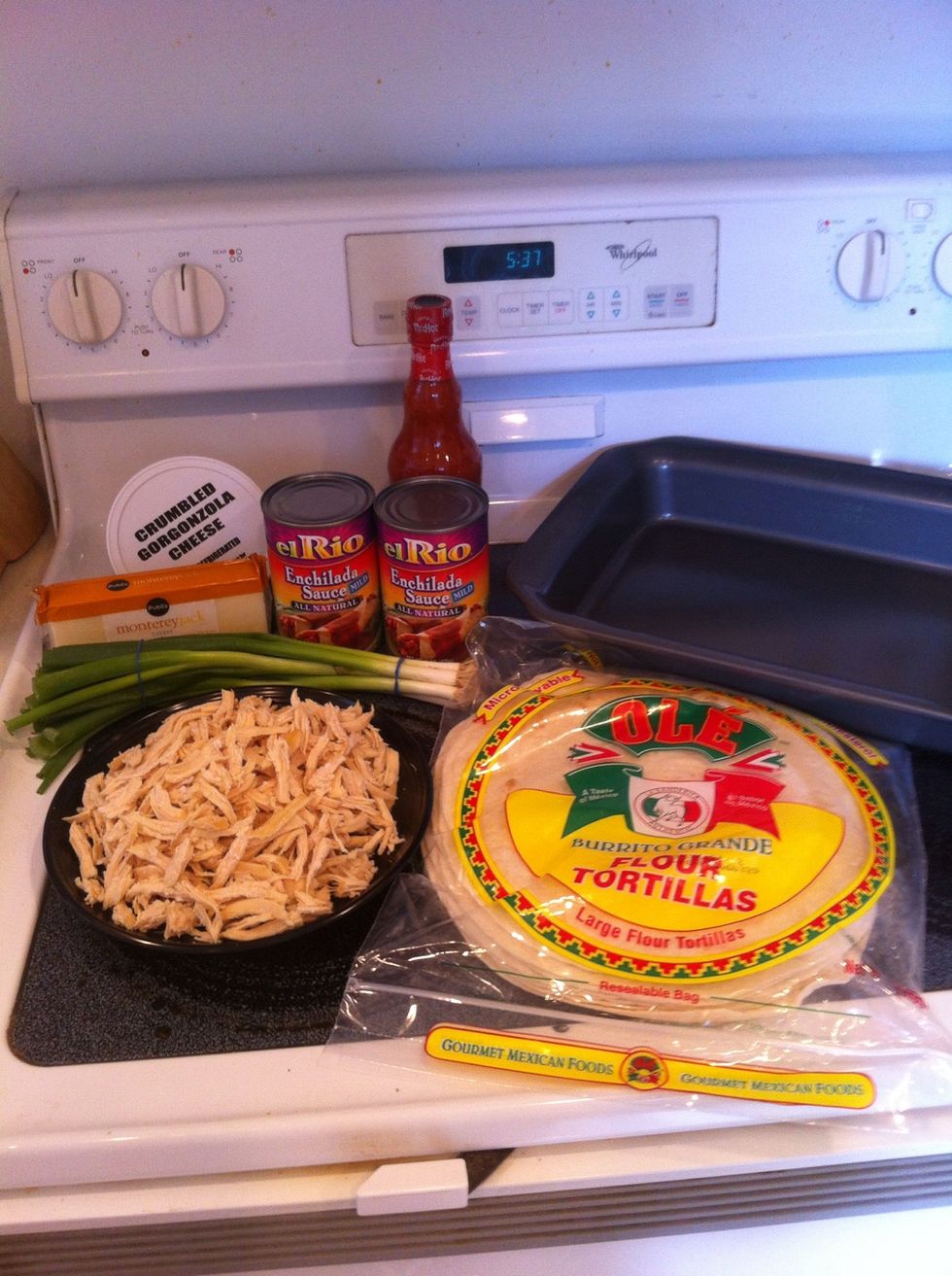 Ingredients
Preheat oven to 375 degrees F
Spray a 9 by 13 baking dish with non-stick spray. Pour enchilada sauce in a bowl and begin by whisking in 1/4 cup buffalo wing sauce. Taste and adjust to your desired level of heat. Set aside.
Add shredded chicken to a bowl with 2 green onions and 1 cup Monterey jack cheese. Pour in about 1/2 cup of enchilada/buffalo sauce mixture and mix thoroughly. Stir until mixture comes together.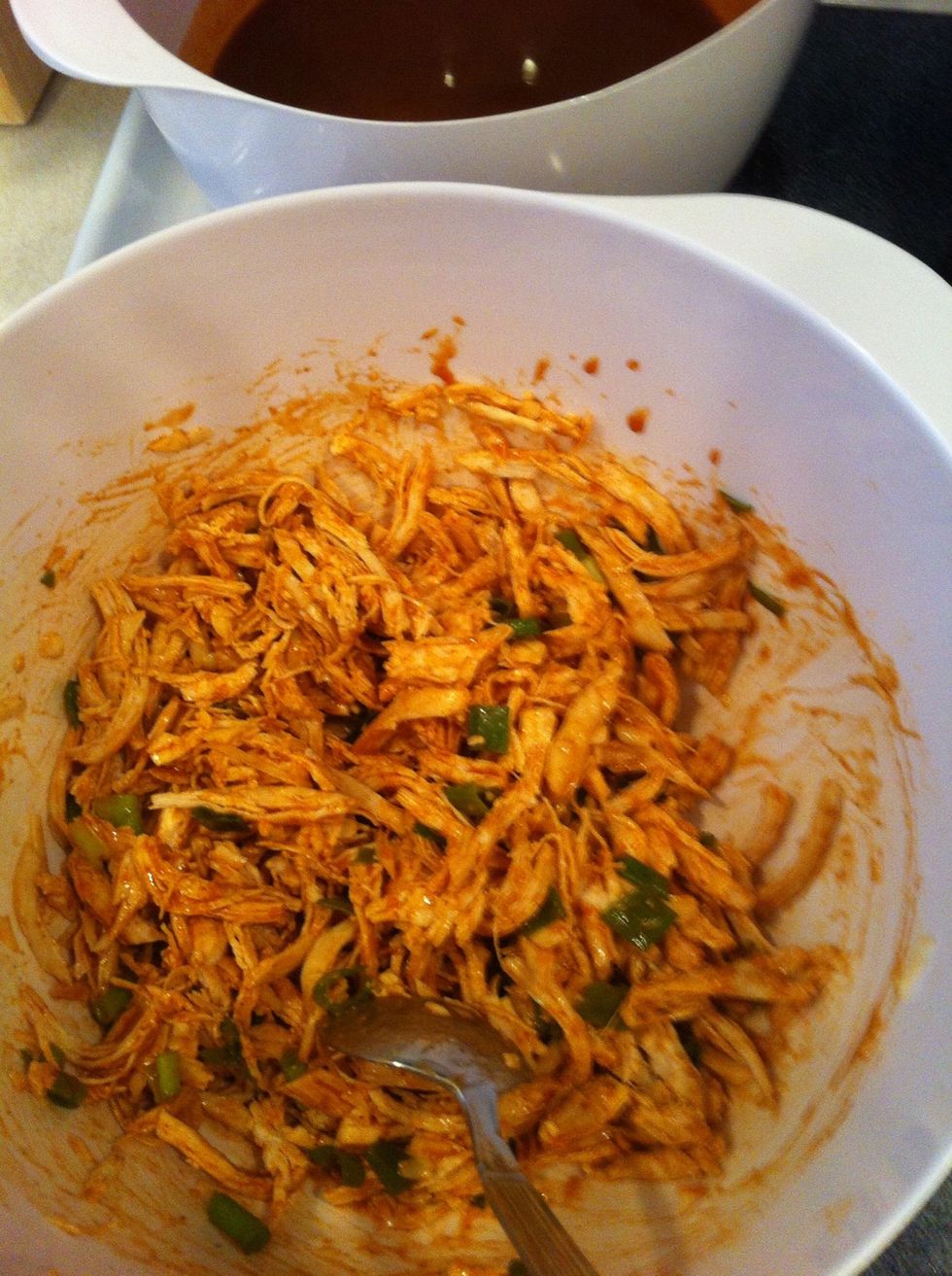 Step 4
Pour a drizzle of enchilada/buffalo sauce in bottom of baking dish. Take each tortilla and fill it with a few heaping tablespoons of the chicken mixture.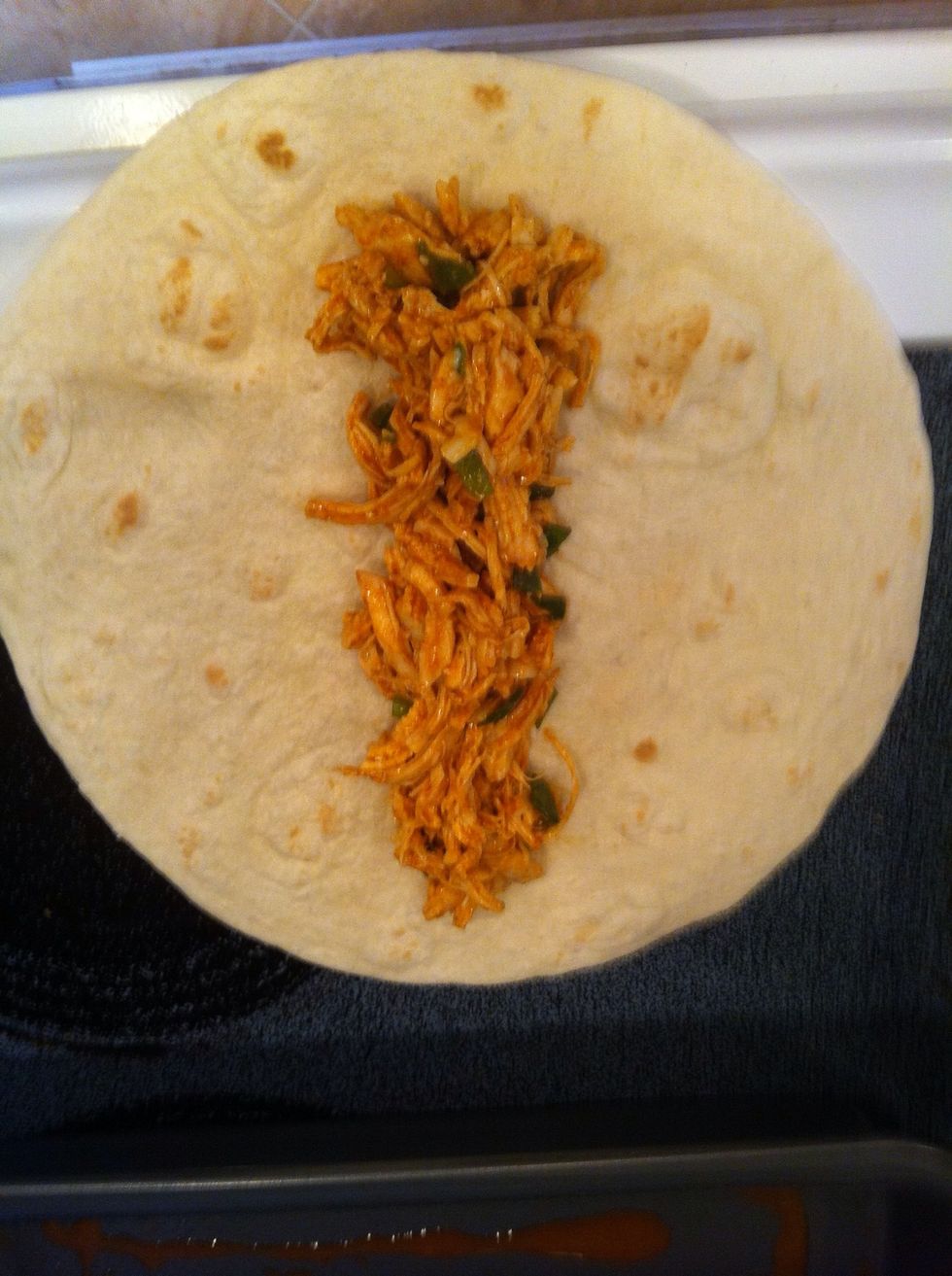 Step 6
Roll each up and set it in baking dish, seam side down. Pour another 1/2 cup or more of enchilada/buffalo sauce on top of tortillas and remaining Monterey jack cheese. Bake for 20-25 minutes.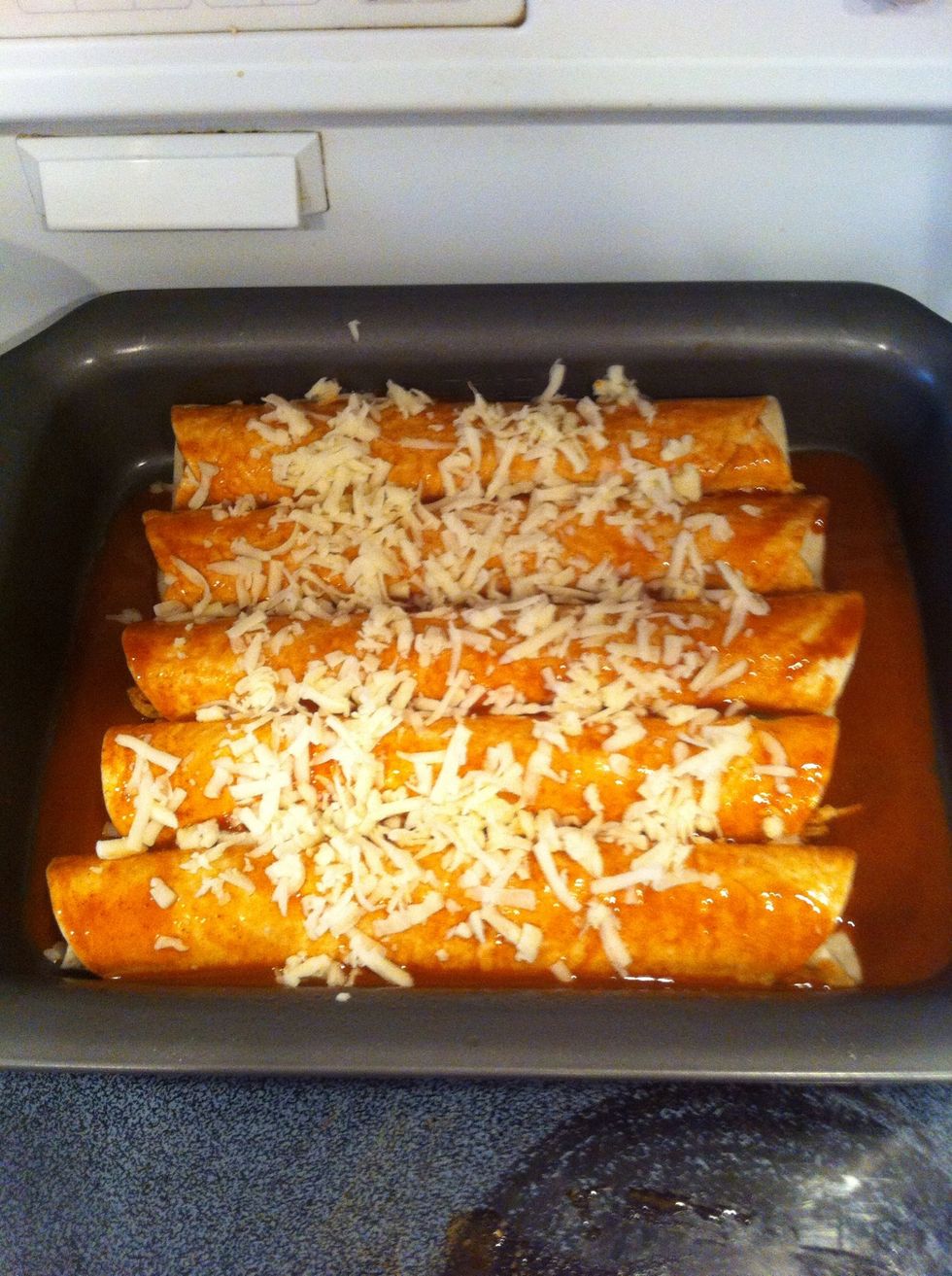 Step 8
Immediately after taking enchiladas out of the oven, add crumbled Gorgonzola on top. Garnish with the remaining green onions and cilantro (if desired) Store remaining sauce in fridge for 1-2 weeks.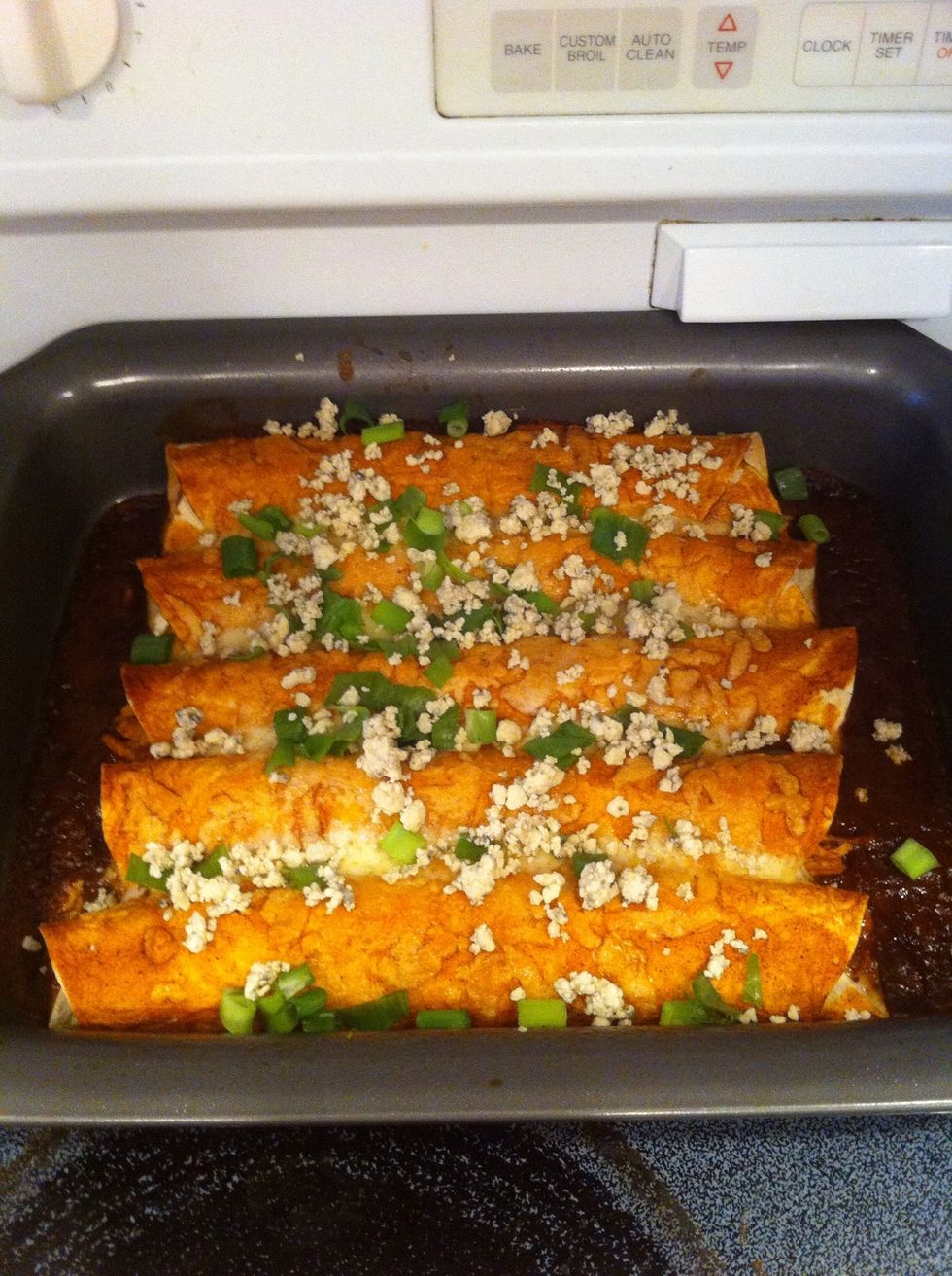 Finished product! Yum!!
8.0 large tortillas
5.0 Boneless chicken breasts, cooked and shredded
1.0 28 ounce can red enchilada sauce
0.0c Buffalo wing sauce (more if you hot)
2.0c Shredded Monterey jack cheese
4.0oz Gorgonzola cheese
4.0 green onions, chopped
0.0c Fresh cilantro (I personally don't use)