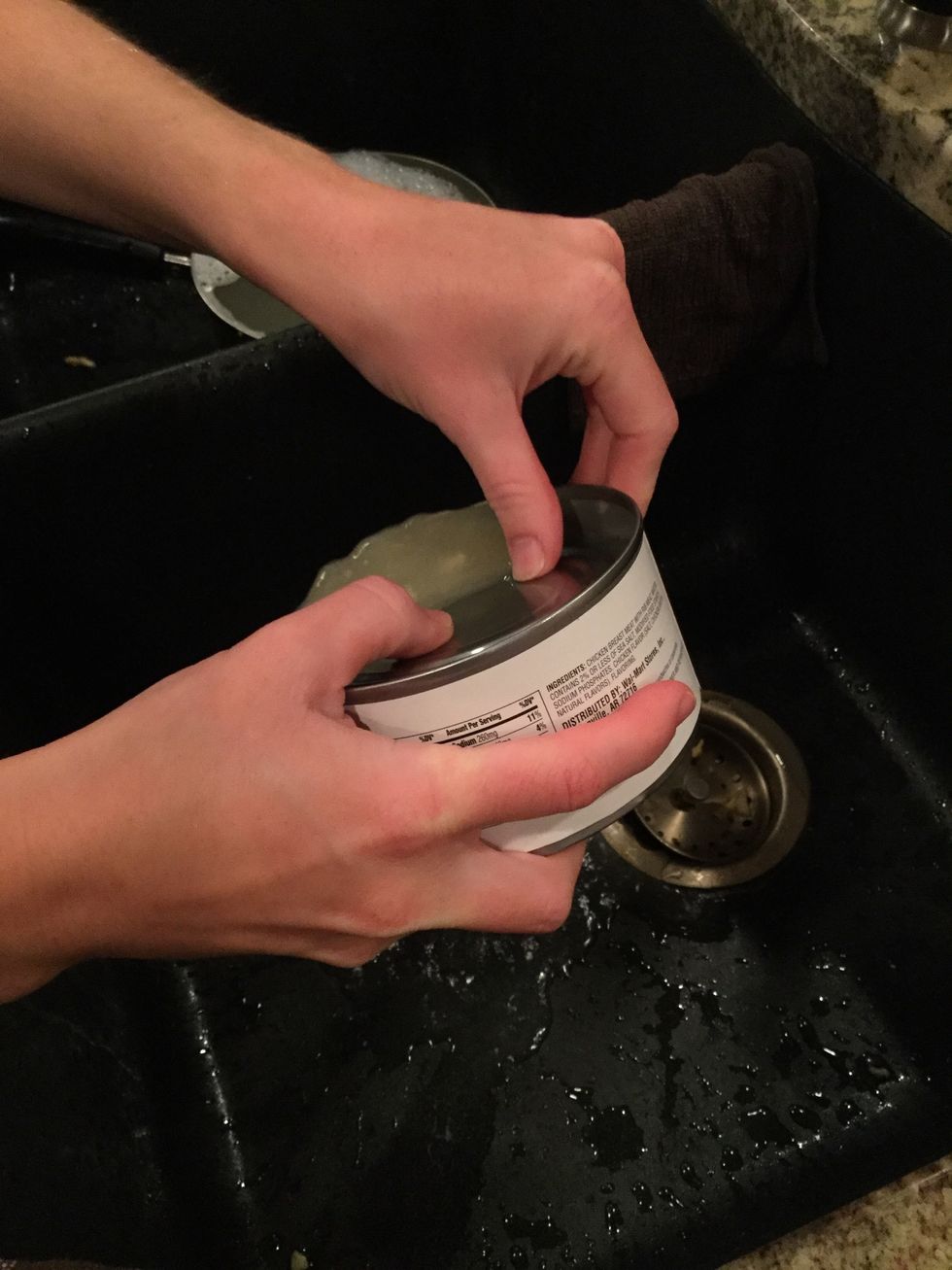 Drain chicken, pressing to remove as much juice as possible.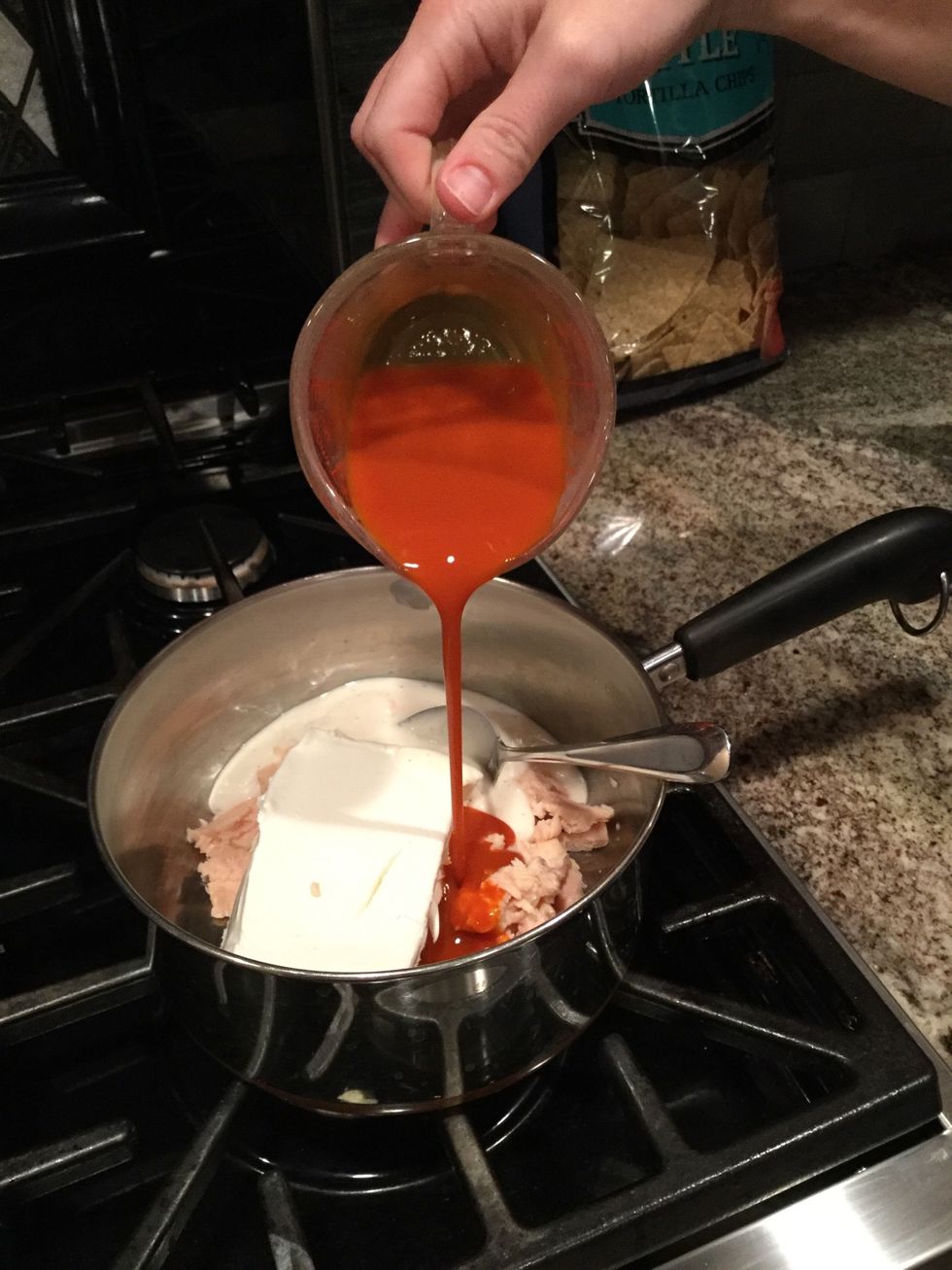 Place 1-10oz can of chicken, 1-8oz. cream cheese, 1/2 cup of ranch and 1/2 cup of hot sauce in saucepan. Tip: Place chicken in first, then slice it into smaller pieces to make dip less chunky.
Cook and stir til hot. Tip: Make sure no cream cheese chunks are visible.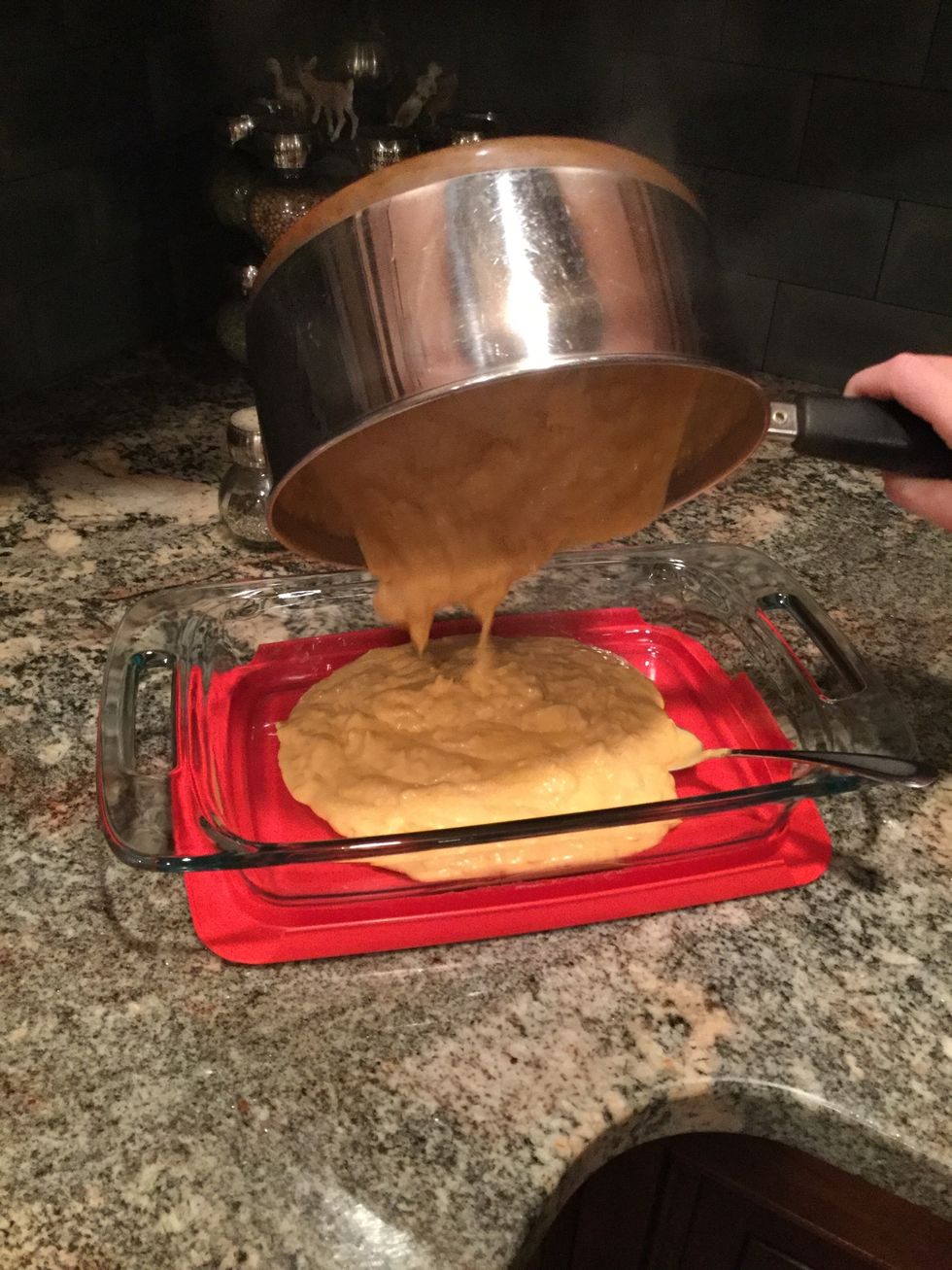 Pour buffalo chicken mixture into 9x13 pan.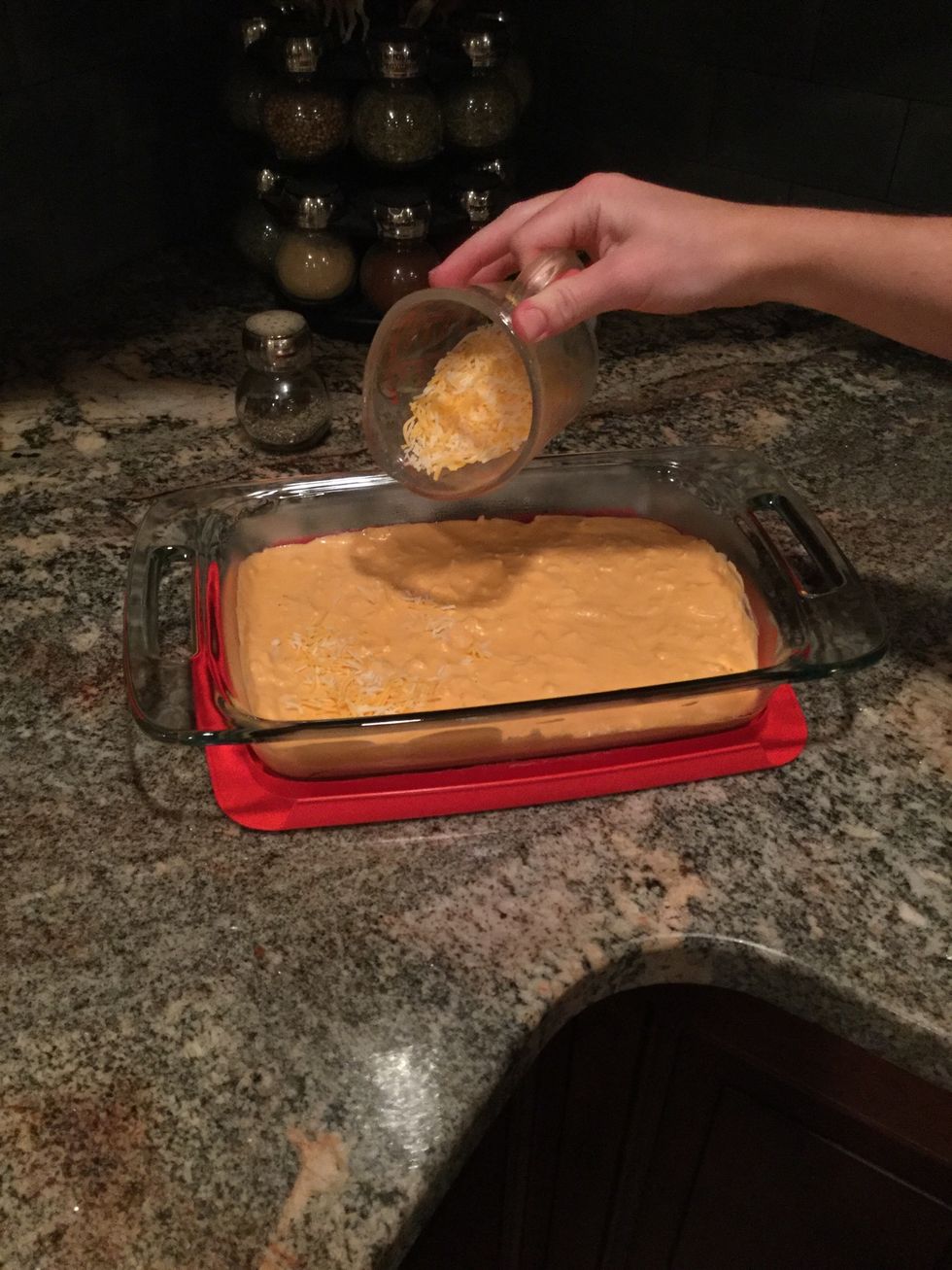 Sprinkle 1/4 cup of shredded cheese on top.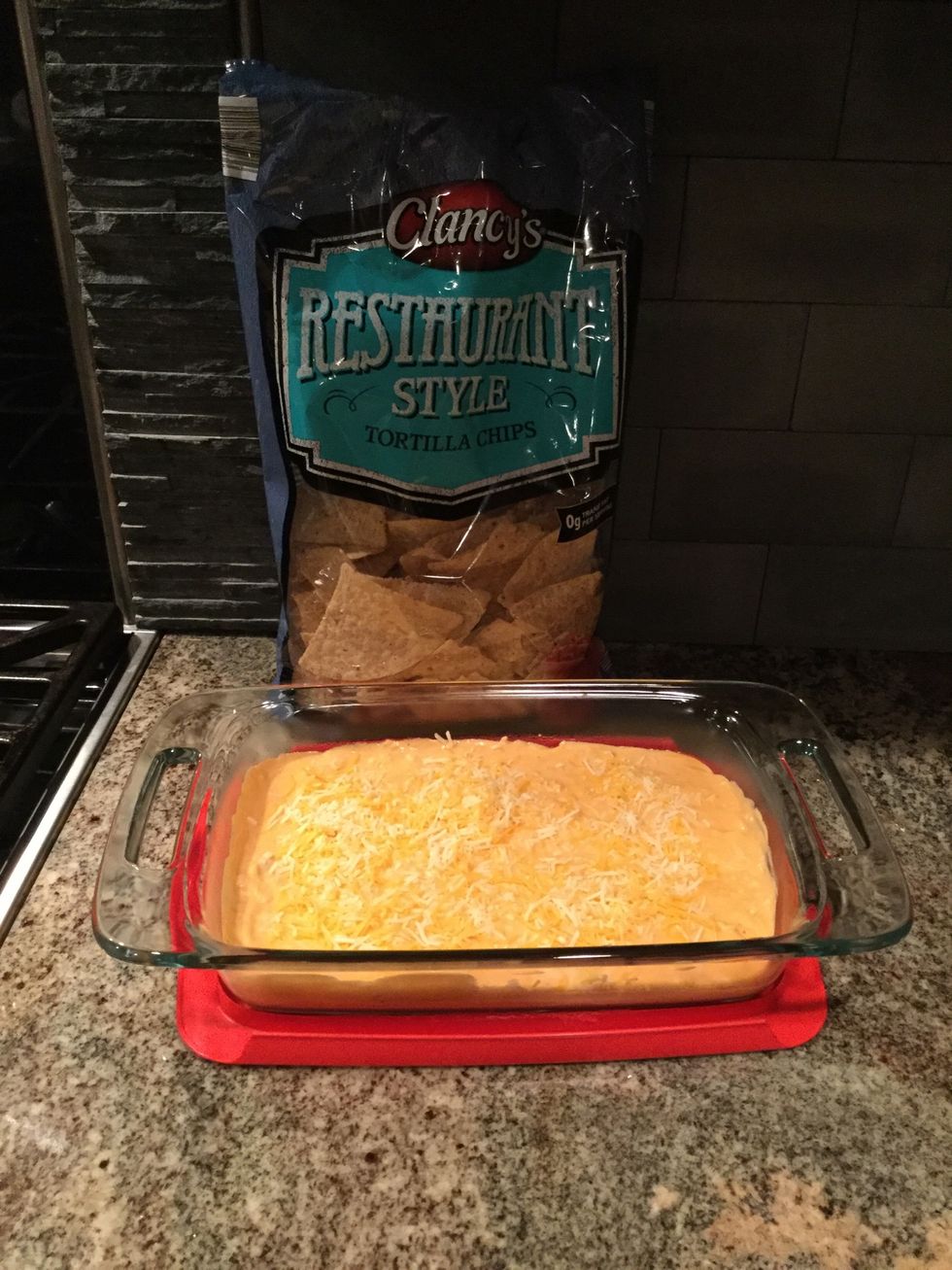 Serve with chips.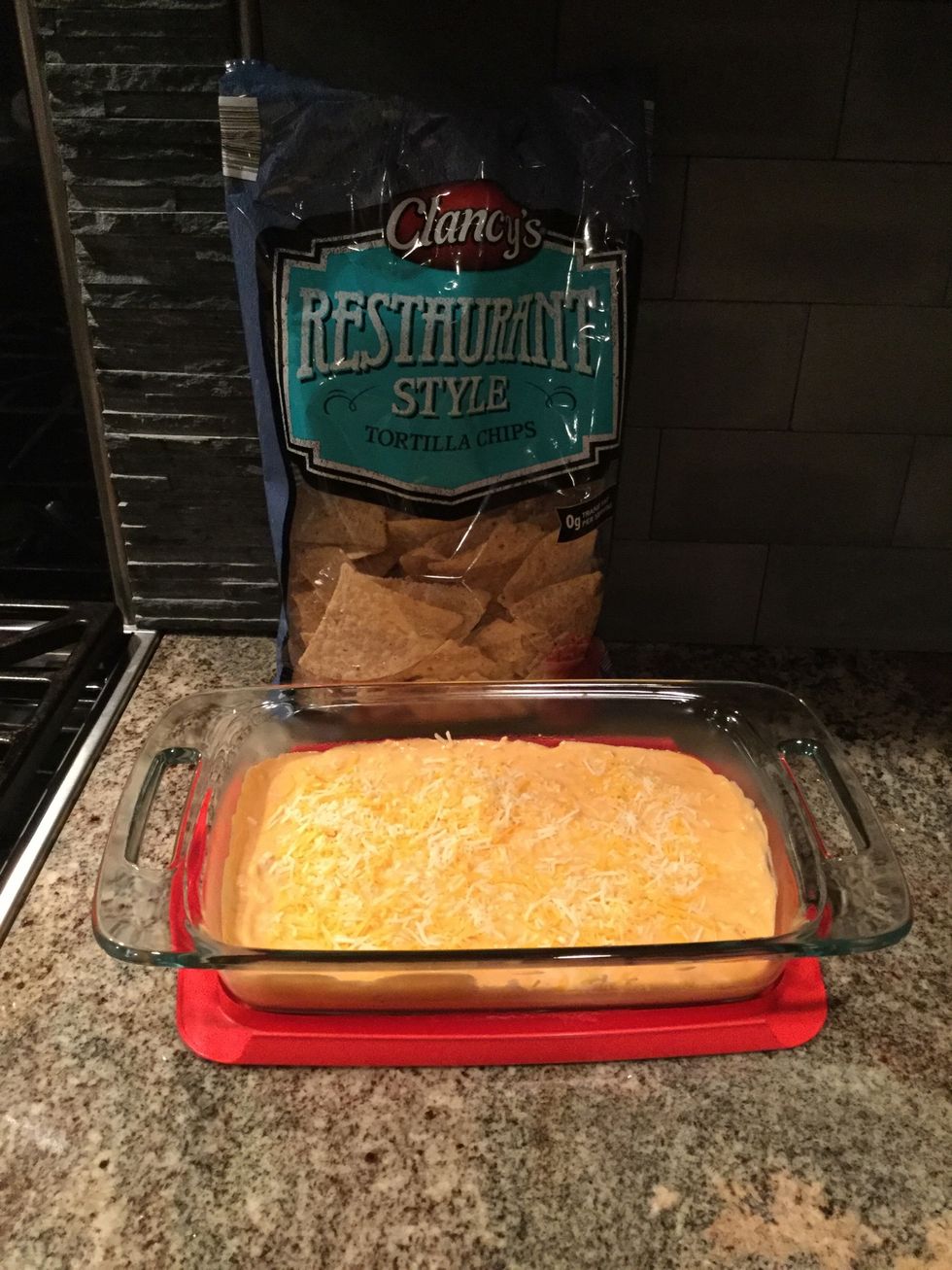 Summary: Drain chicken. Combine chicken, cream cheese, ranch and hot sauce in saucepan. Stir until hot. Pour into 9x13 pan. Sprinkle cheese on top. Serve with chips. ENJOY!!!!!
1.0 10oz can chunk chicken
1.0 8oz cream cheese
1/2c Hot sauce
1/2c Ranch
1/4c Shredded cheese
1.0 Saucepan
1.0 Spoon
1.0 Can opener
1.0 Liquid measuring cup