Buffalo chicken cheesesteaks with blue cheese crumbles with homemade ranch dressing
225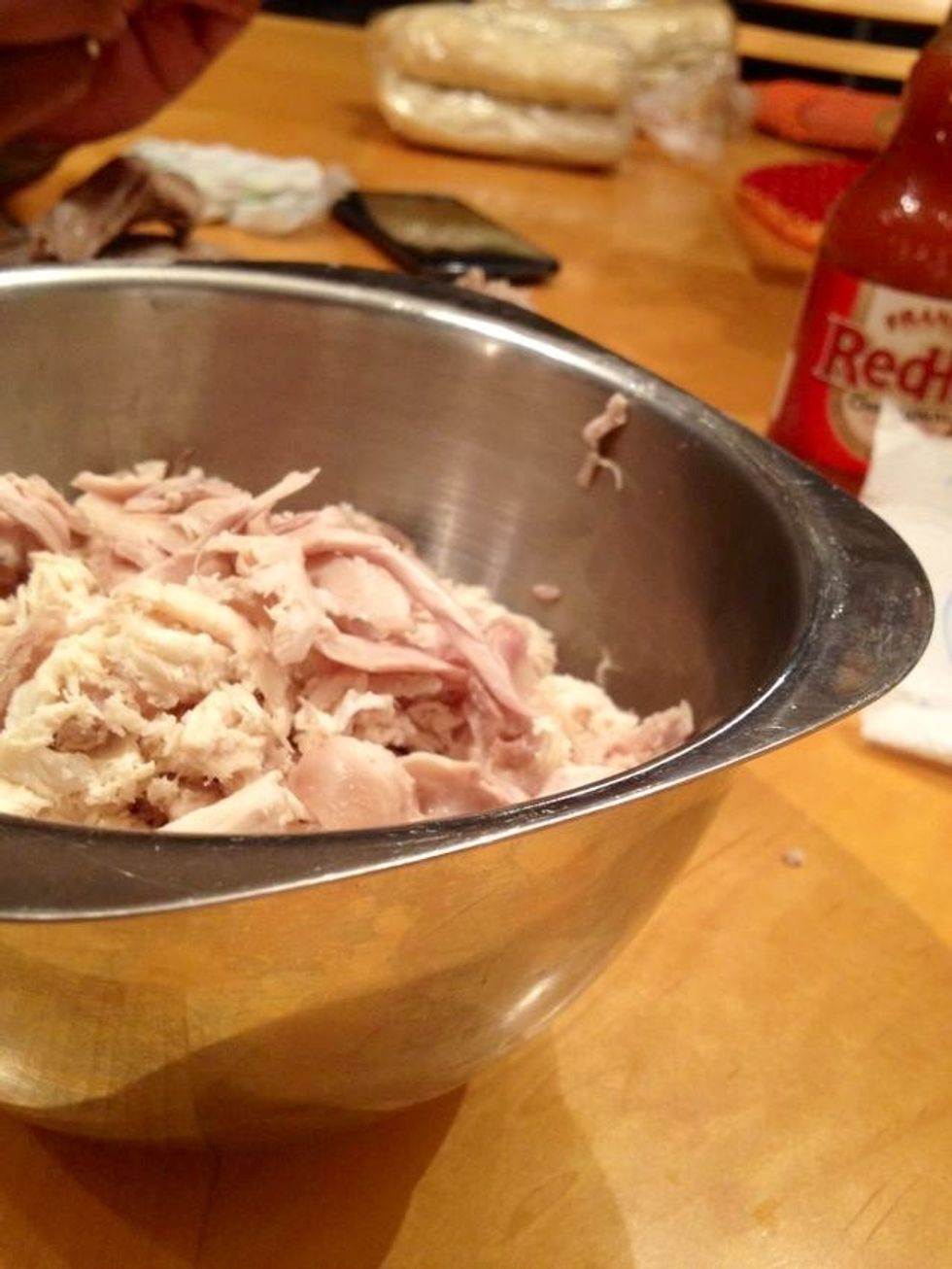 First boil your leg quarters & shred, put aside..I also used a few boneless breast to make it go further but when it comes to chicken I like using ones on the bone, gives better flavor! :)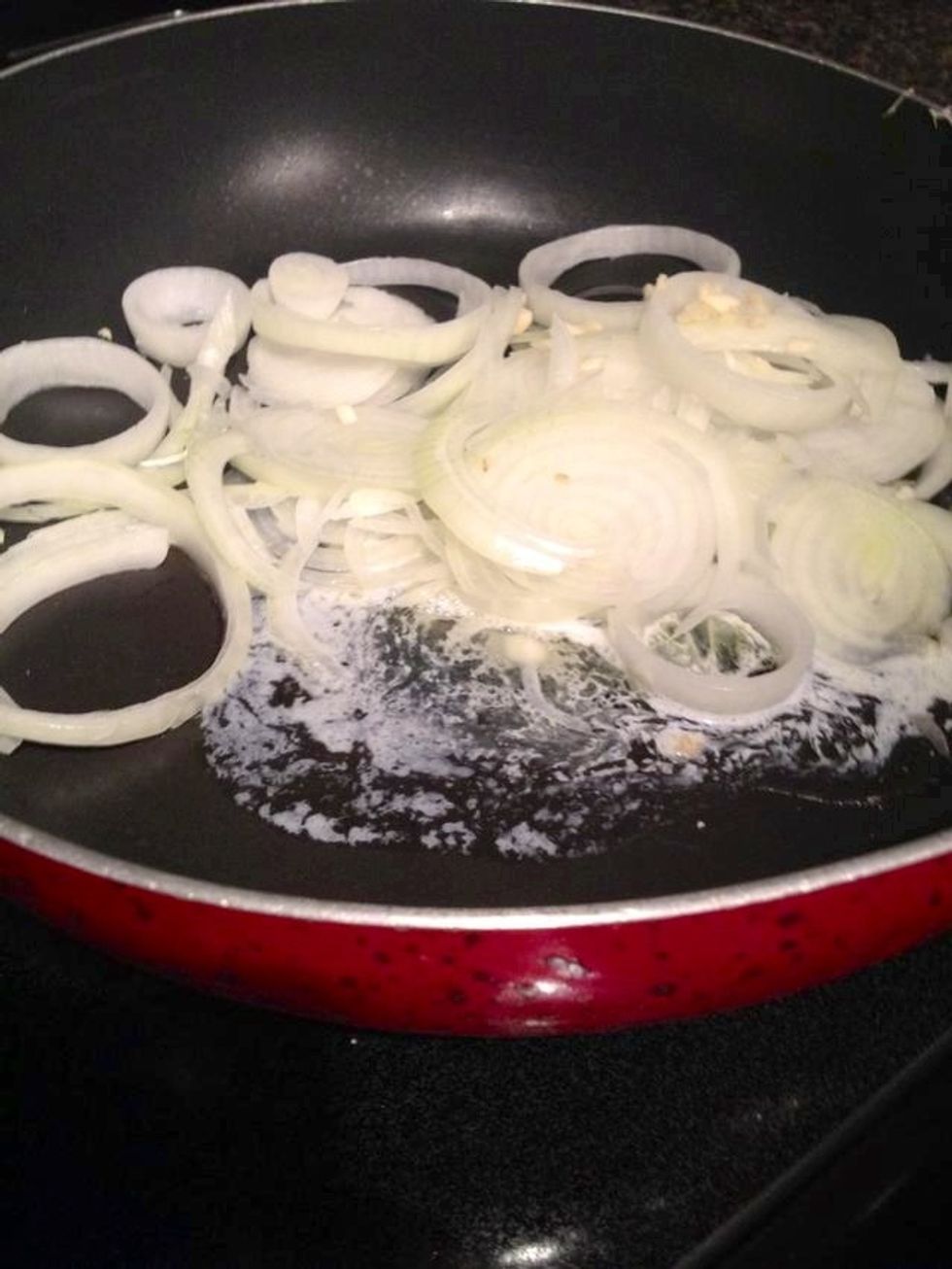 Slice one large yellow onion, chop 2 garlic cloves & add half a stick of butter. Start to sauté.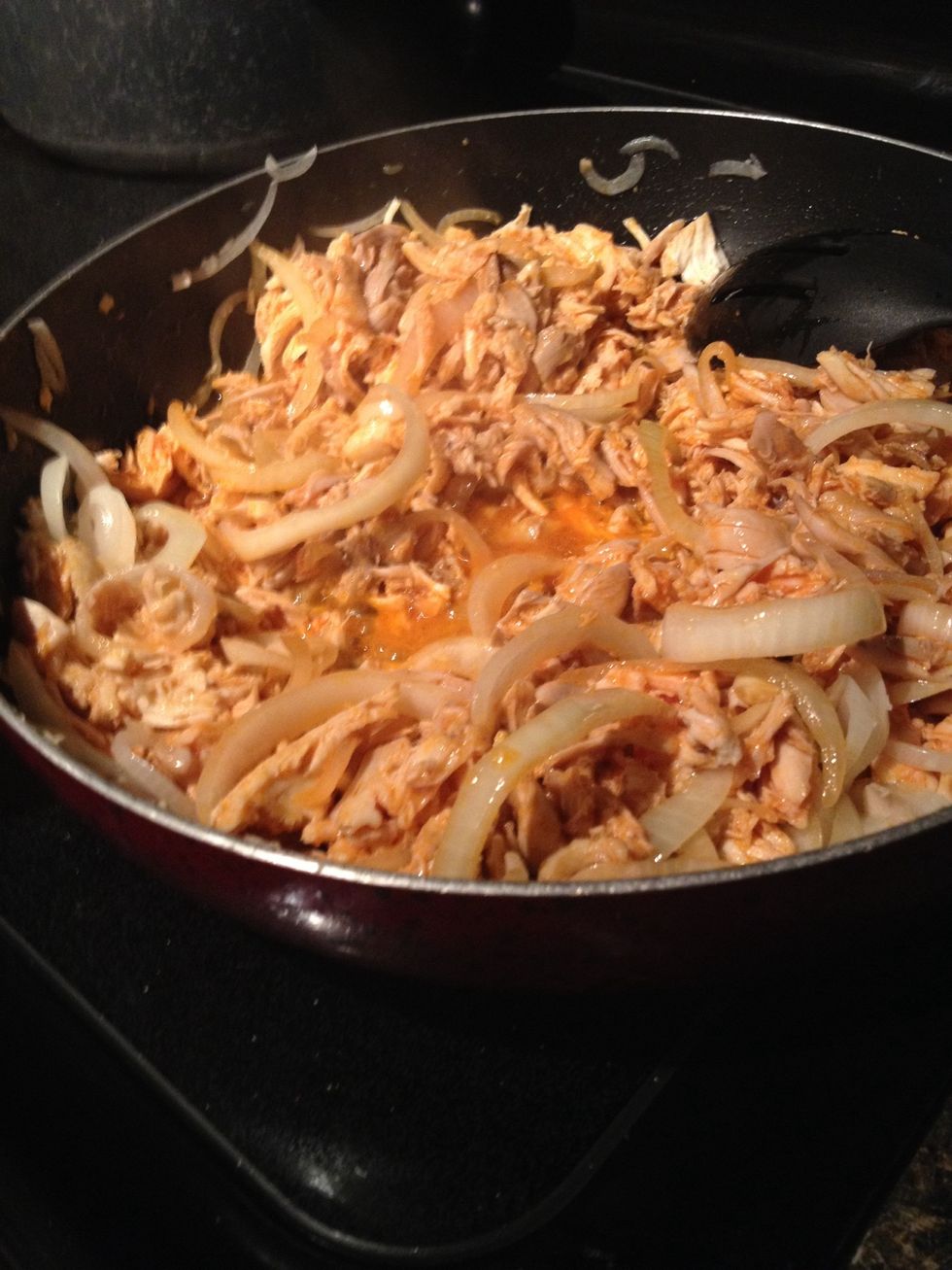 After a few minutes add shredded chicken & add your buffalo sauce (I use Frank's RedHot) and I use almost the whole bottle lol. And I also add 1 tbsp sugar, to delude the spiciness. That's optional.
Toast your hoagies..I ate half the sandwich before I realized I needed to take a picture but wa-la there it is. Just add blue cheese crumbles with ranch dressing drizzled on top!
Frank's redhot
2.0lb Chicken quarters
3.0Tbsp Butter
1/2c Onions
1.0c Blue cheese
2.0Tbsp Garlic cloves
Hoagie rolls
1.0Tbsp Ranch dressing