This is one of my favorite winter suppers. The recipe is from Heidi Swanson's 101Cookbooks.com
27
Cut the apple into small wedges, keeping the skin on. Soak in a bowl filled with some water and the juice of one lemon. Make sure to use a variety of apple that is very crisp.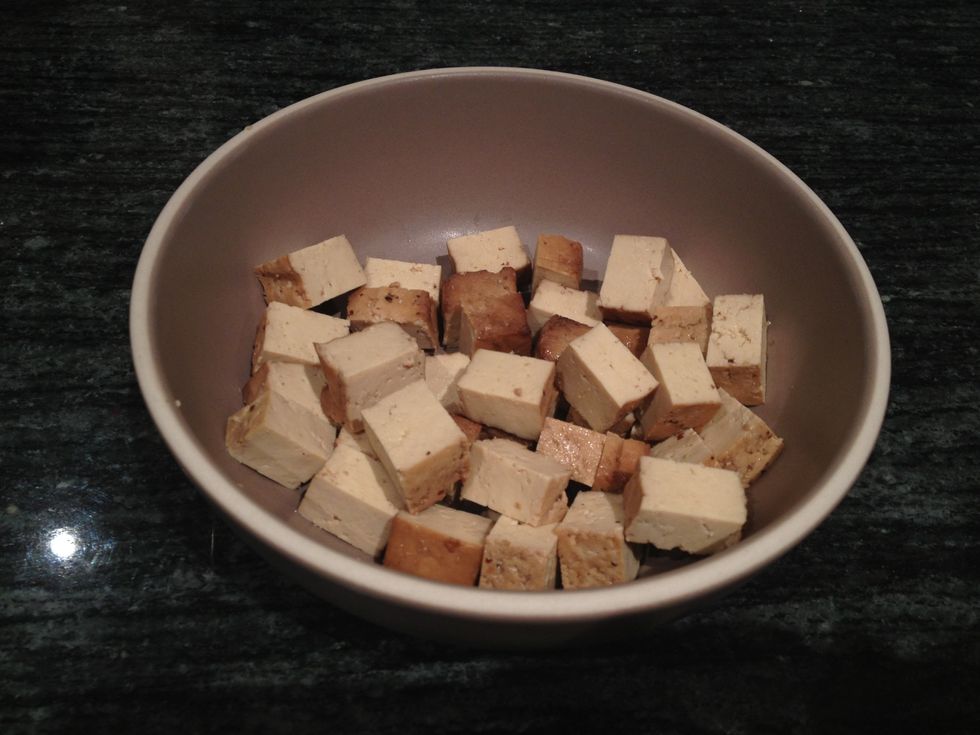 Dice your tofu into small pieces. I used Wildwood Organics baked savory tofu. You can use any baked tofu you have around, or regular plain tofu.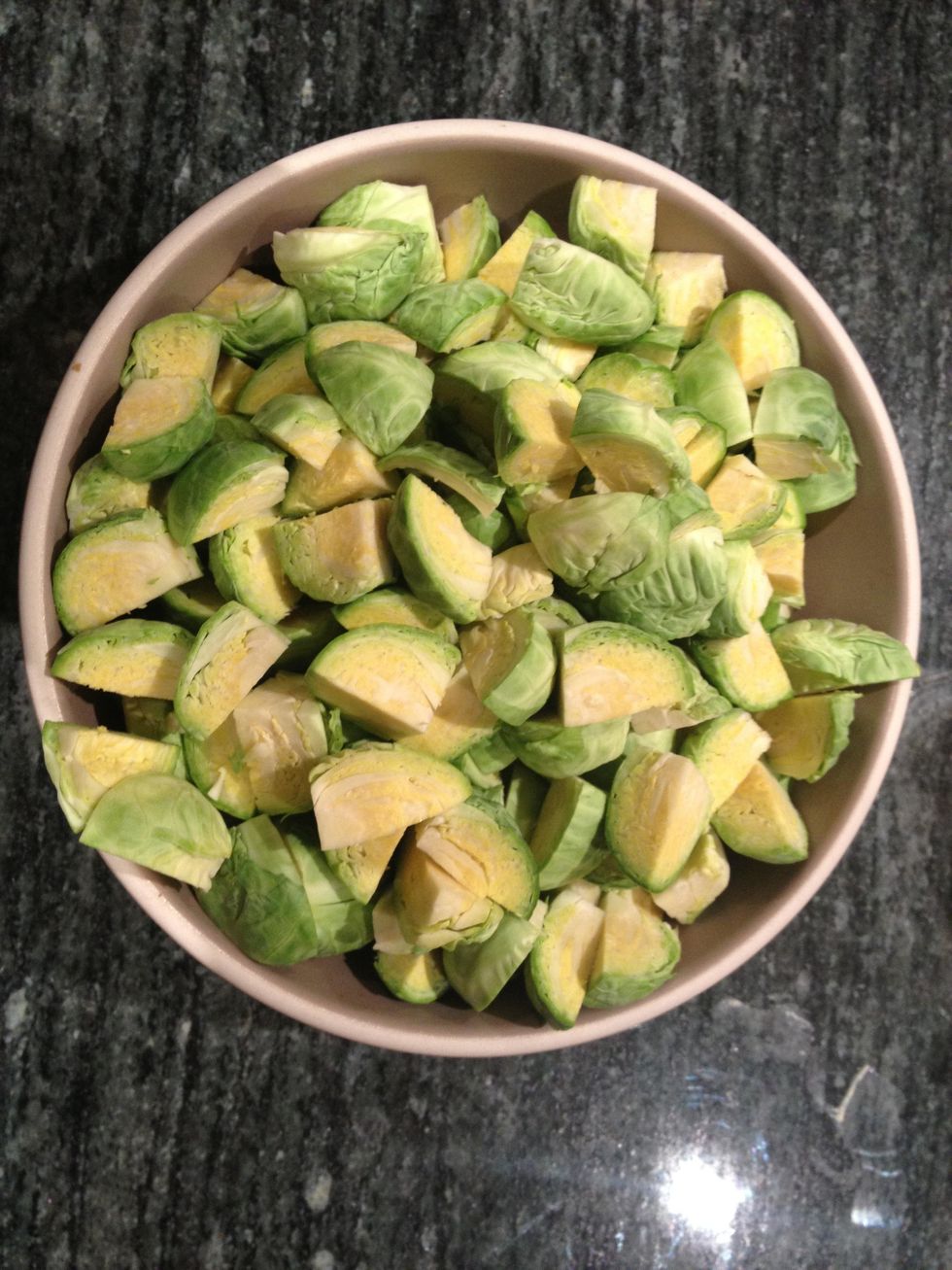 Wash the brussels sprouts. Cut into quarters.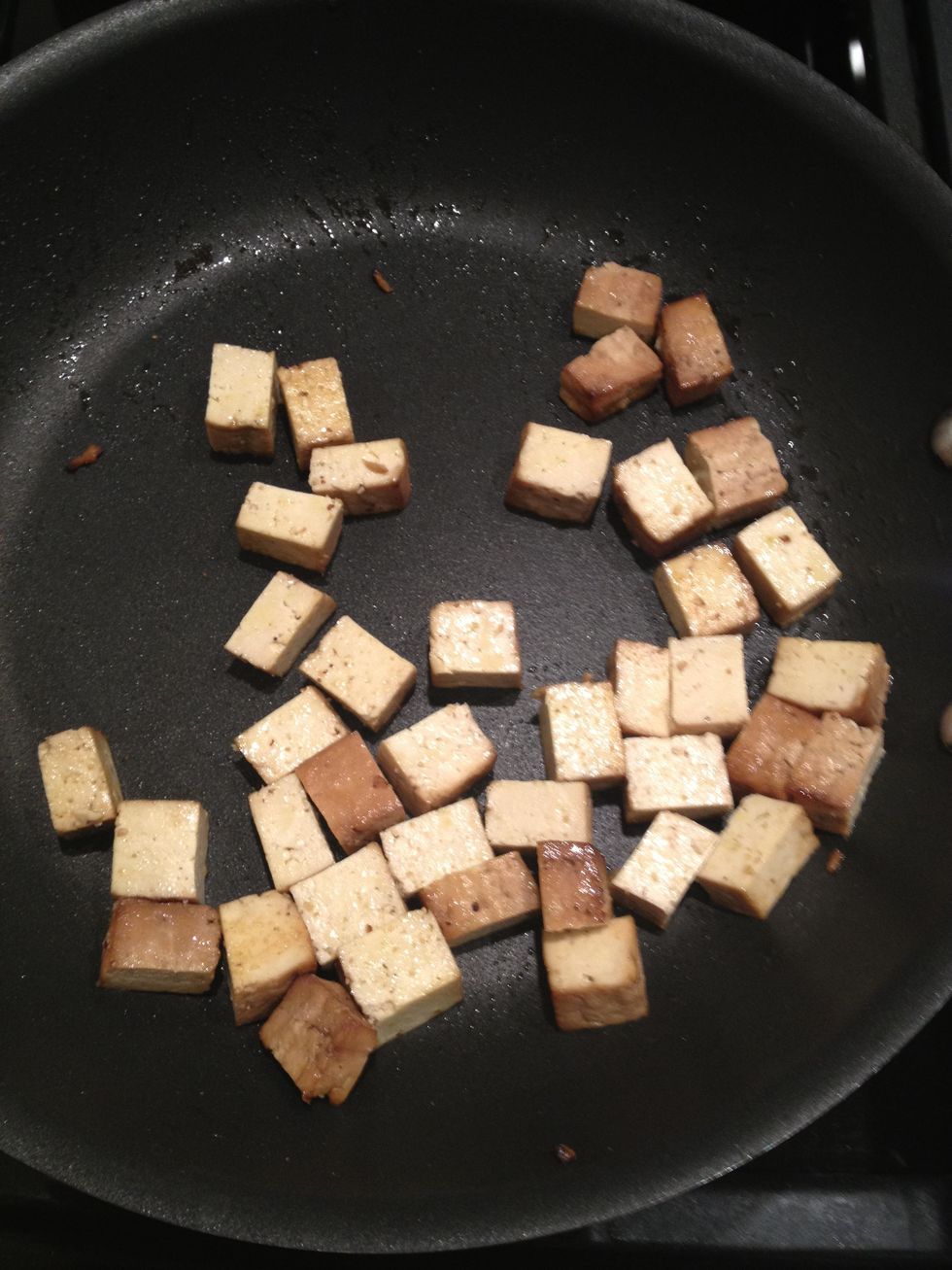 Heat half the oil in a skillet, and add the tofu.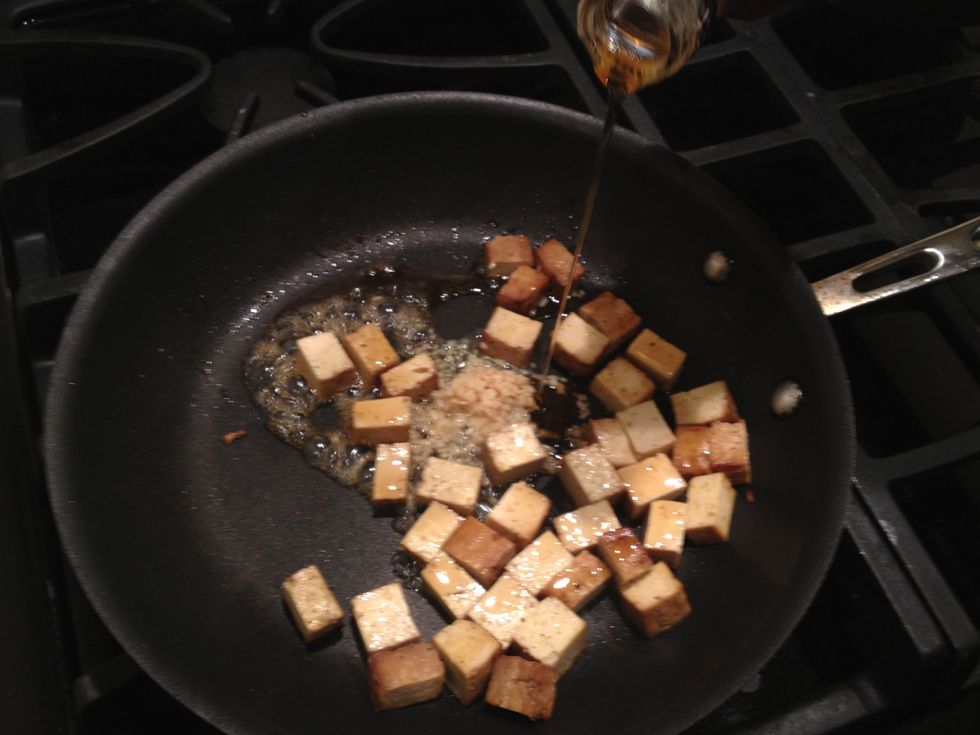 Stir in the garlic and the maple syrup. Cook for another minute.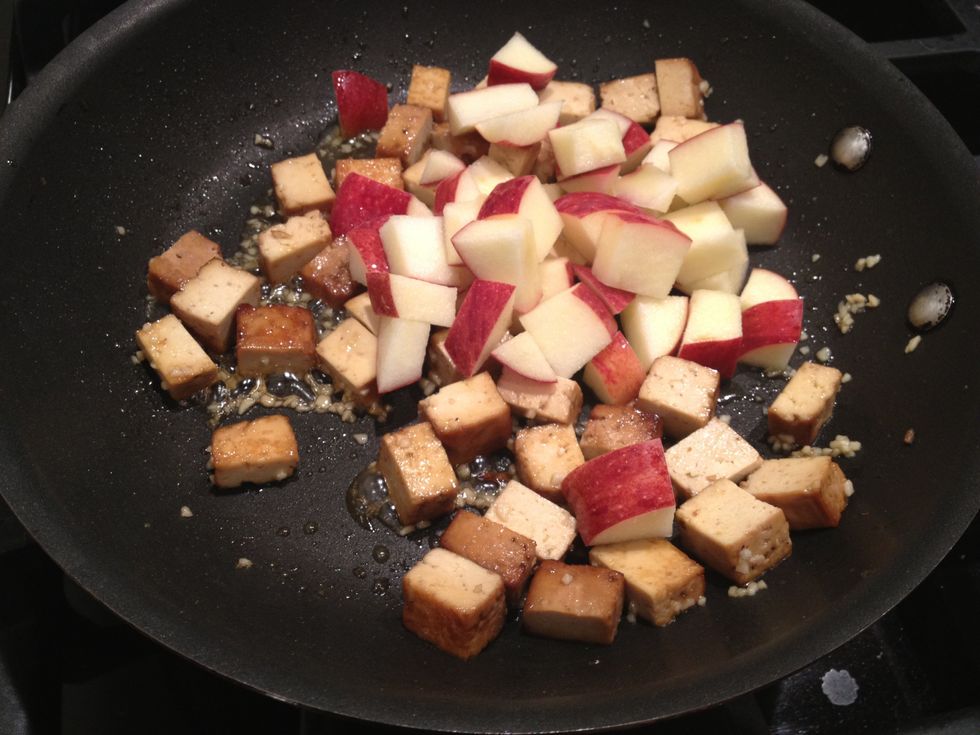 Drain the apples, and add them to the skillet. Stir everything, and cook for another minute.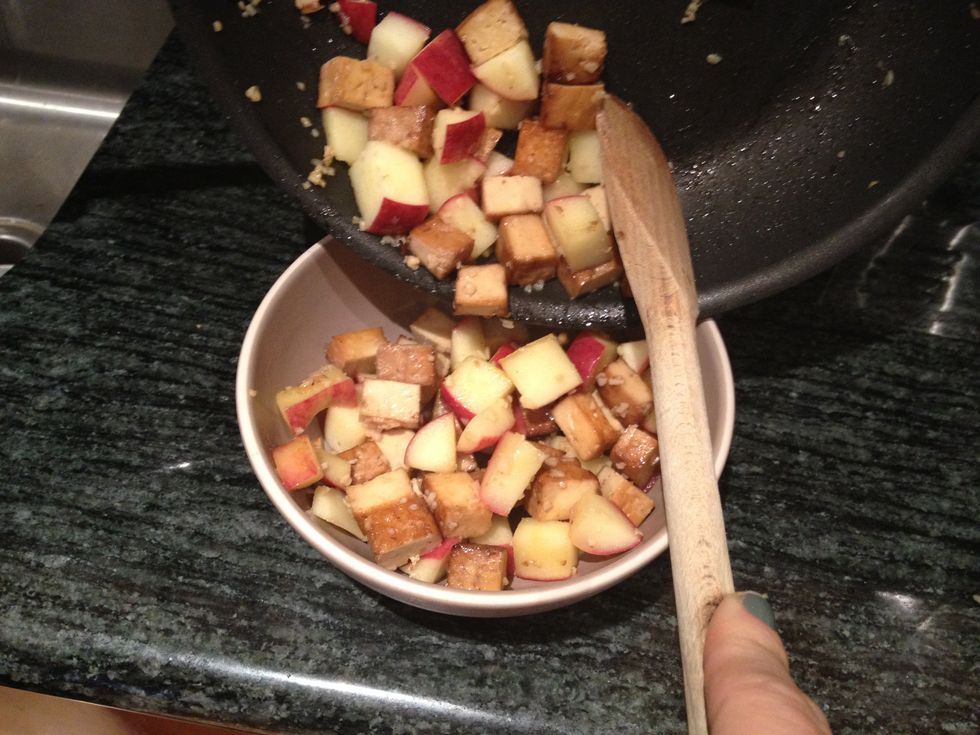 Scrape the apples and tofu from the skillet into a bowl. Set aside.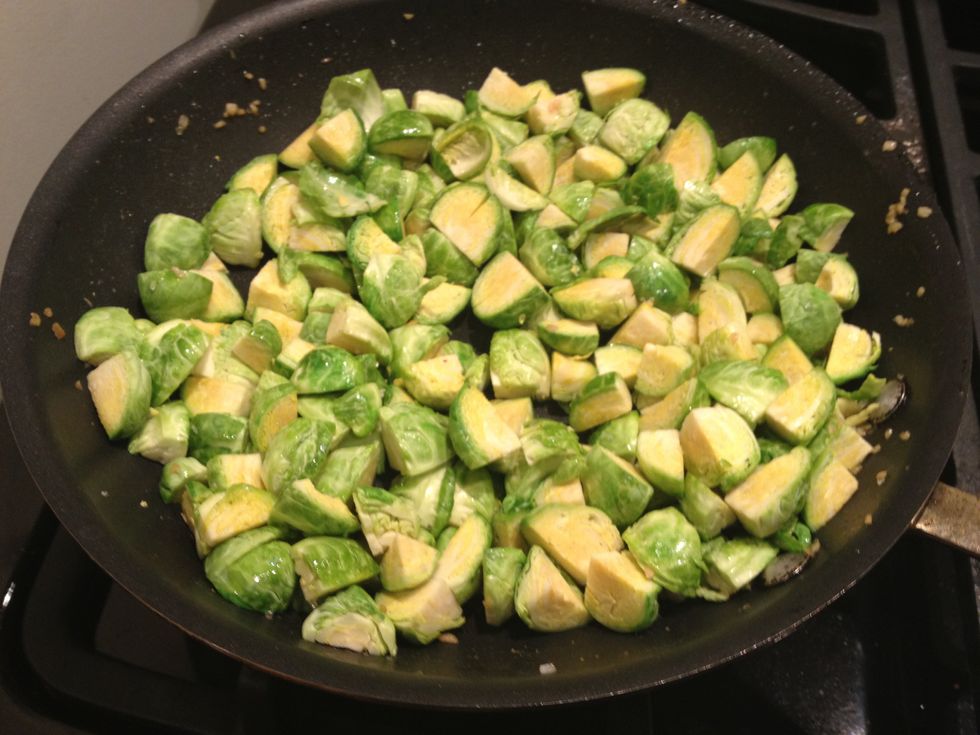 Warm the rest of the oil in the same skillet, and add the brussels sprouts.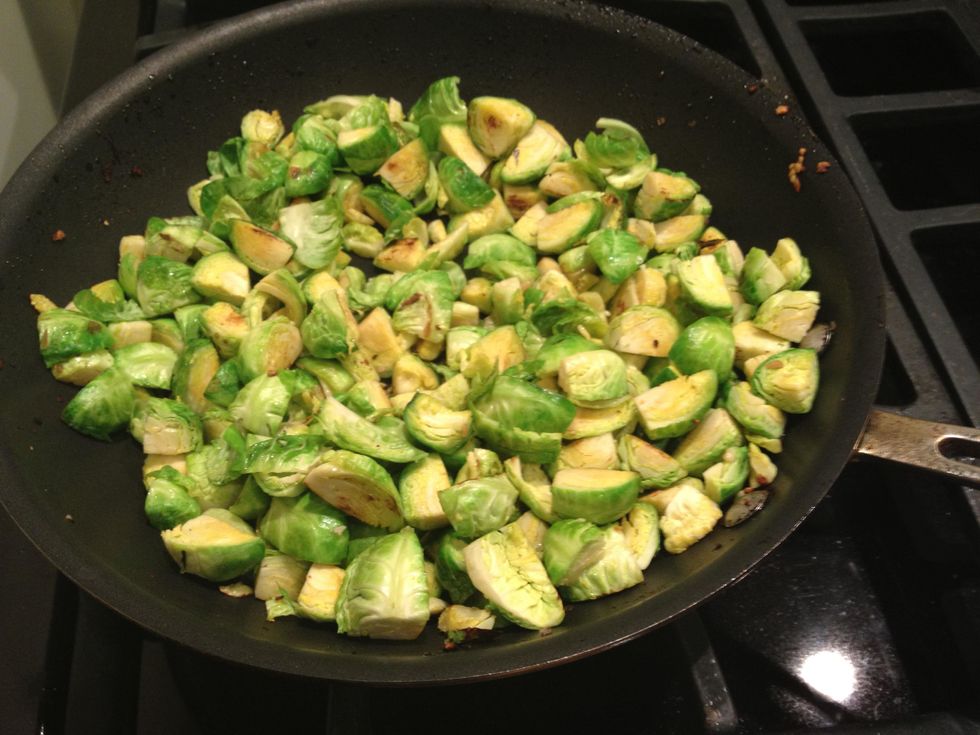 Cook for about 3 minutes, stirring occasionally. The sprouts should be nice and bright, with some golden edges.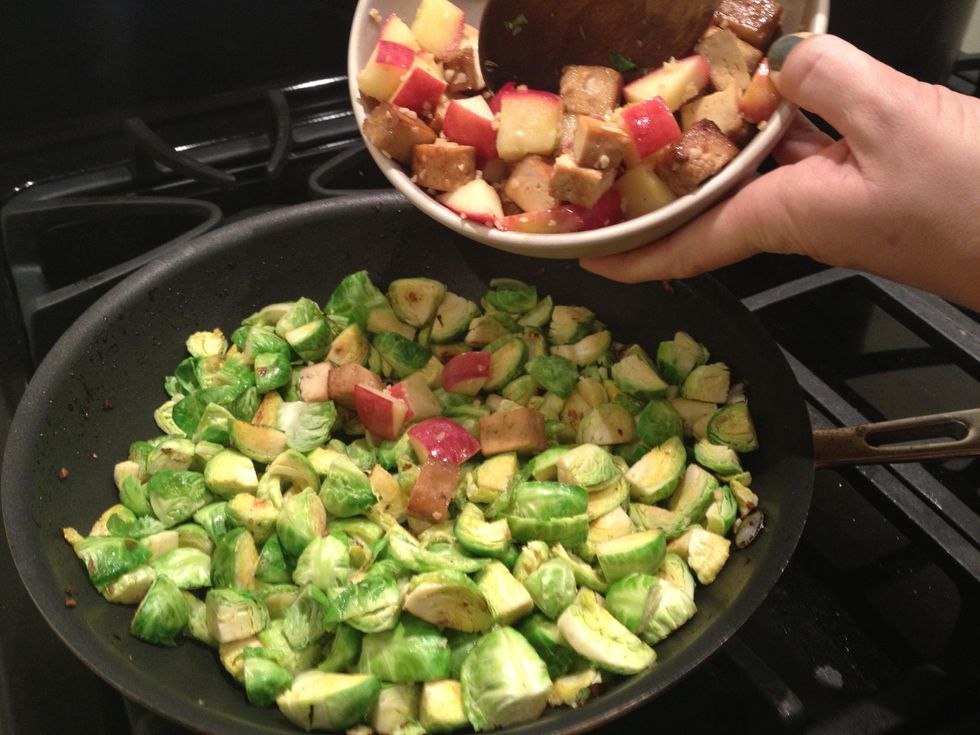 Stir the apples and tofu into the skillet.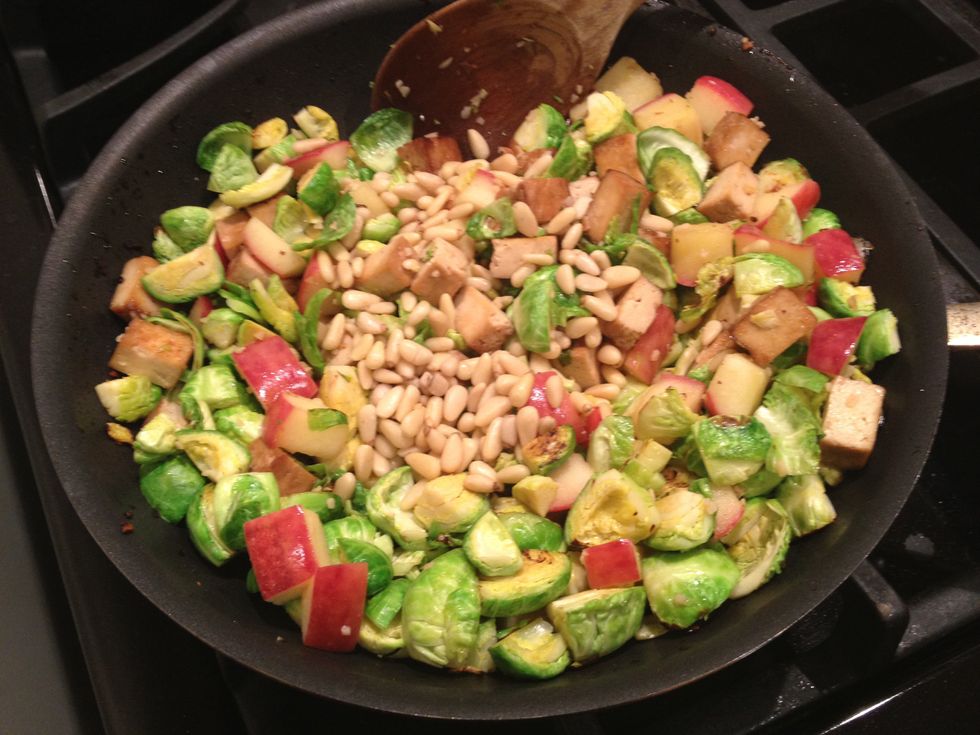 Stir in the pine nuts.
Remove from the stove and serve immediately.
1.0 Large apple, crisp variety
1.0 Lemon
4.0oz Extra firm tofu, cut into small cubes
2.0pch Sea salt
1.0Tbsp Olive oil
2.0 Garlic cloves
2.0Tbsp Maple syrup
1/2c Pine nuts, toasted
3/4lb Brussels sprouts, washed and cut
San Francisco, California