Cook Brown Lentil and Vegetable Soup
10
Dice all vegetables and herbs for cooking.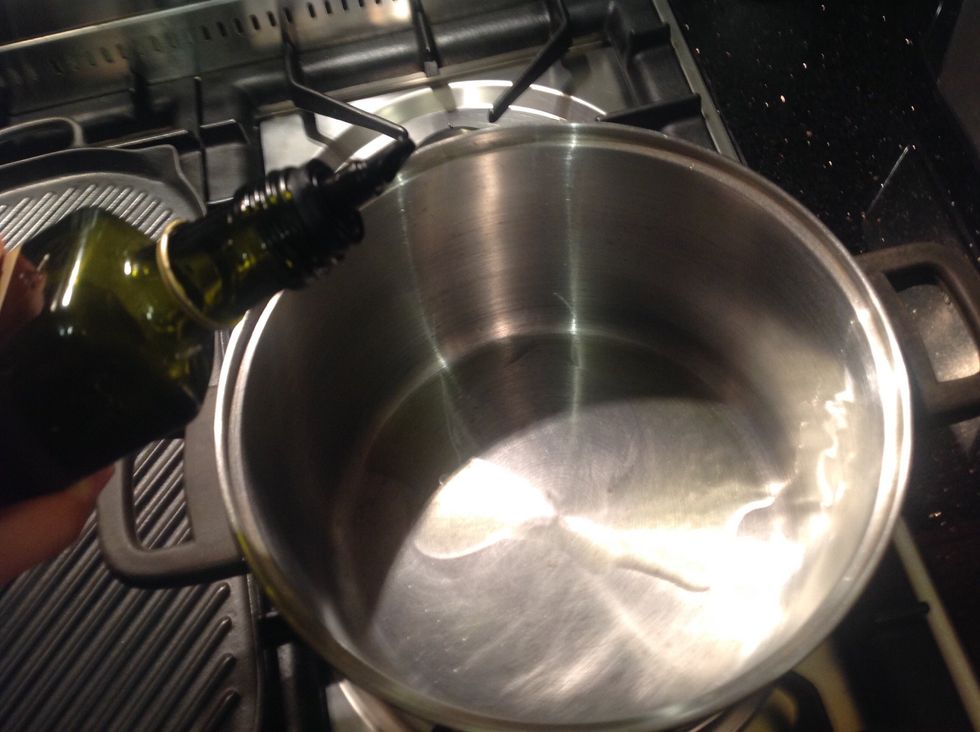 Heat oil in saucepan medium high heat.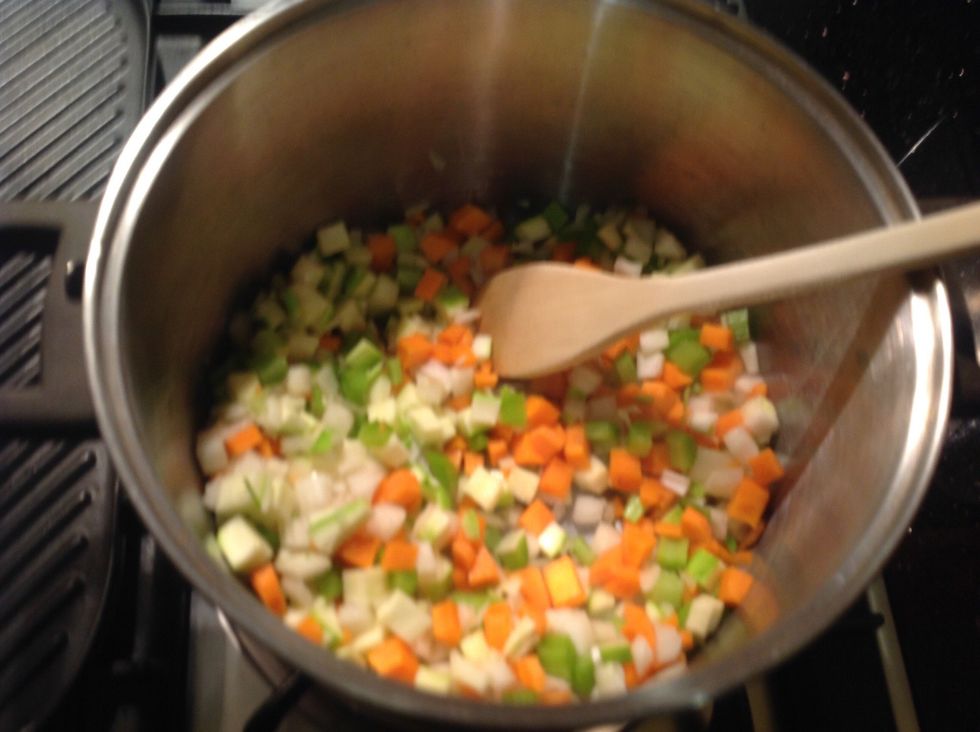 Add the carrots, zucchini, celery and onions into the pot and cook for 10 minutes till soft.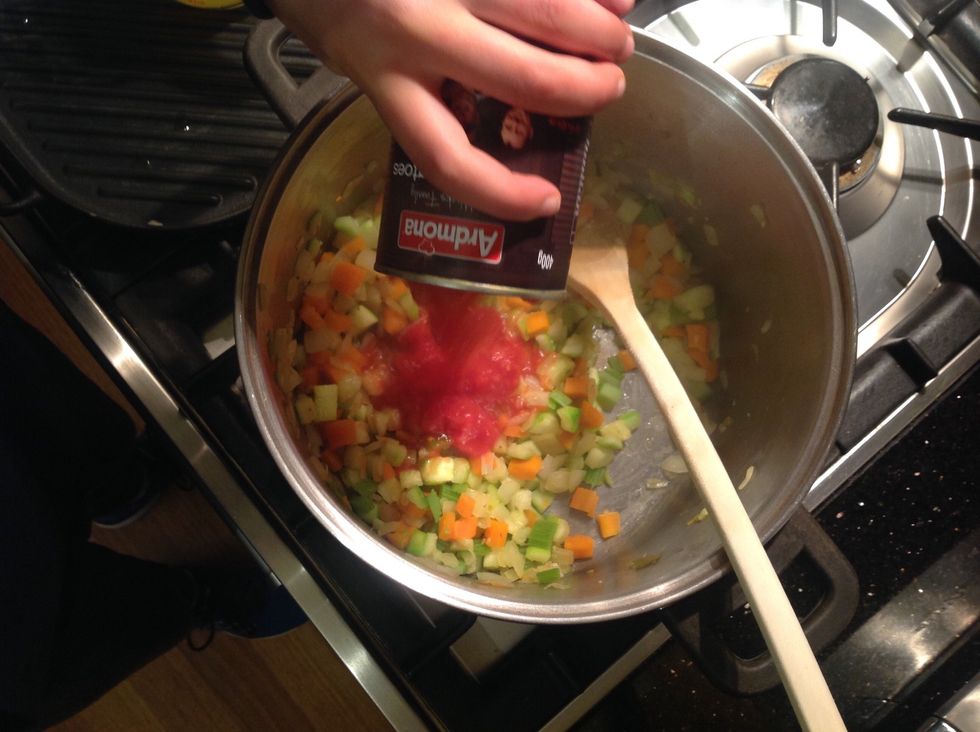 Add tomatoes and vegetable stock. Cover and bring to the boil. Reduce heat to medium low. Note: have the pot lid partly closed. Cook for 15 minutes.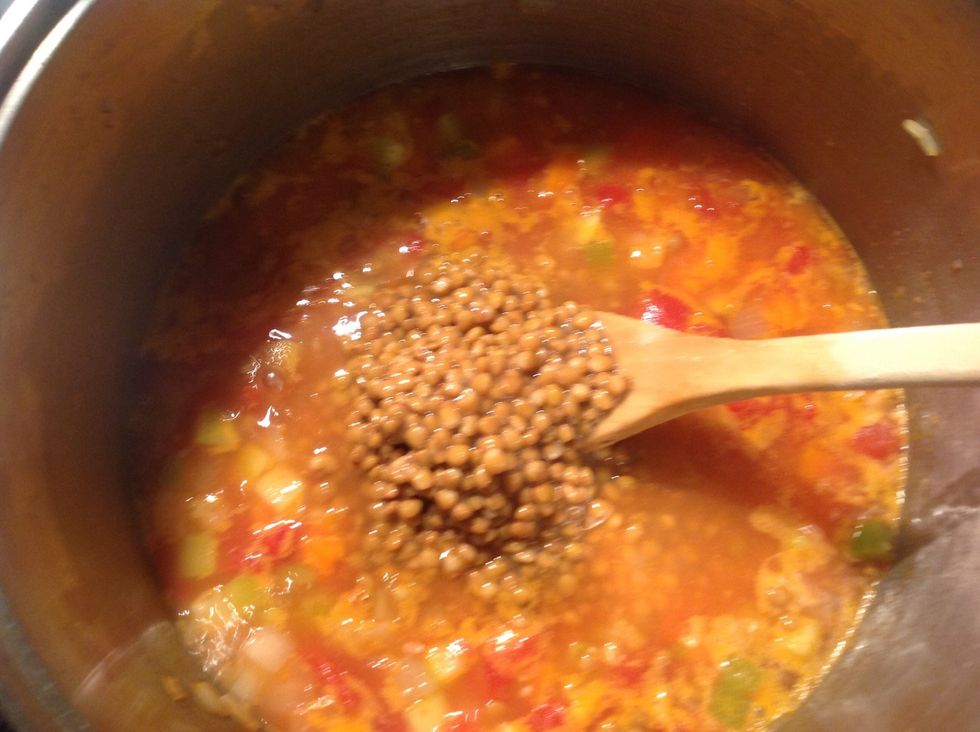 Add lentils to soup. Cook for 5 minutes or until heated through. Ladle soup into bowls. Sprinkle with parsley and squeeze lemon juice.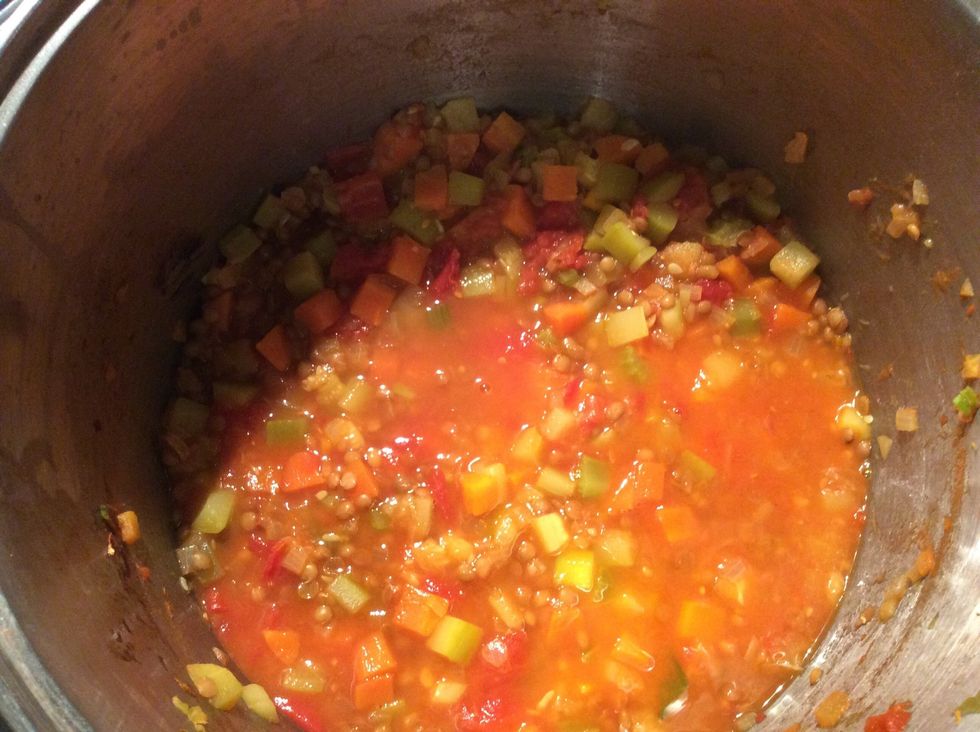 If you have cooked your soup and it is still a bit dry you can add some water or more vegetable stock if you like.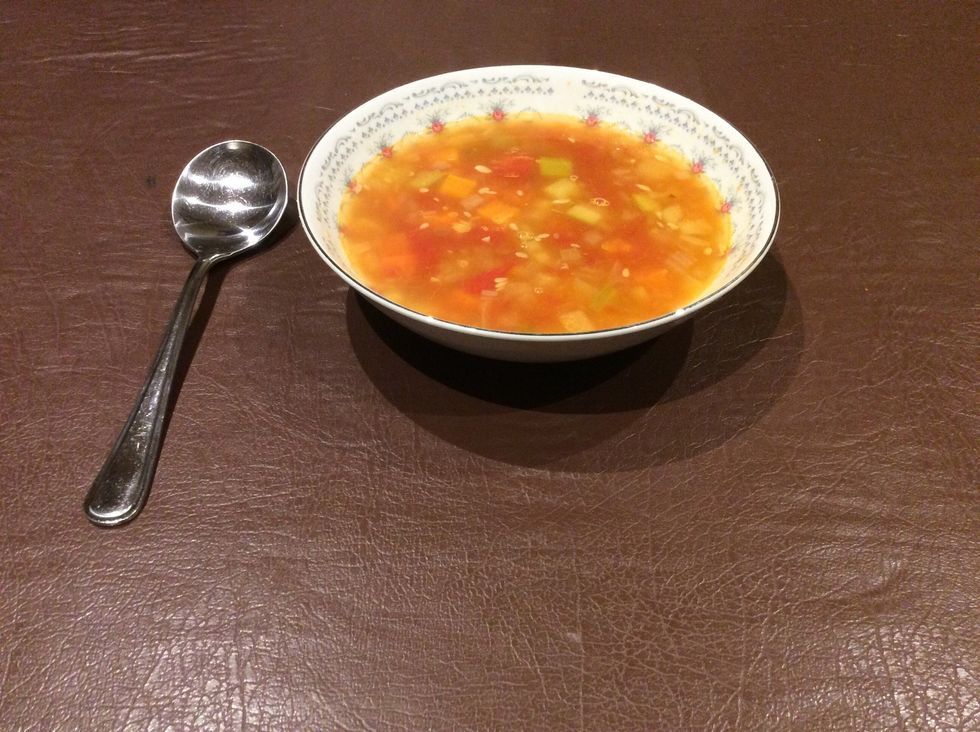 Eat and Enjoy!!!!!!!
1.0Tbsp Olive oil
2.0 Carrots
2.0 Zucchinis
2.0 Celery sticks
1.0 Brown onion
400.0g Diced tomatoes
2.0c Vegetable Stock
400.0g Can brown lentils, rinsed, drained
0.0c Parsley leaves
0.0 Lemon
Bread (to serve)