How to cook broken rice congee with chinese sausage
Congee is a warm comfort food served as a breakfast or lunch across Asia. My version uses broken rice. For me a great way to warm up on a cold winter day. These amounts feed 6 adults
420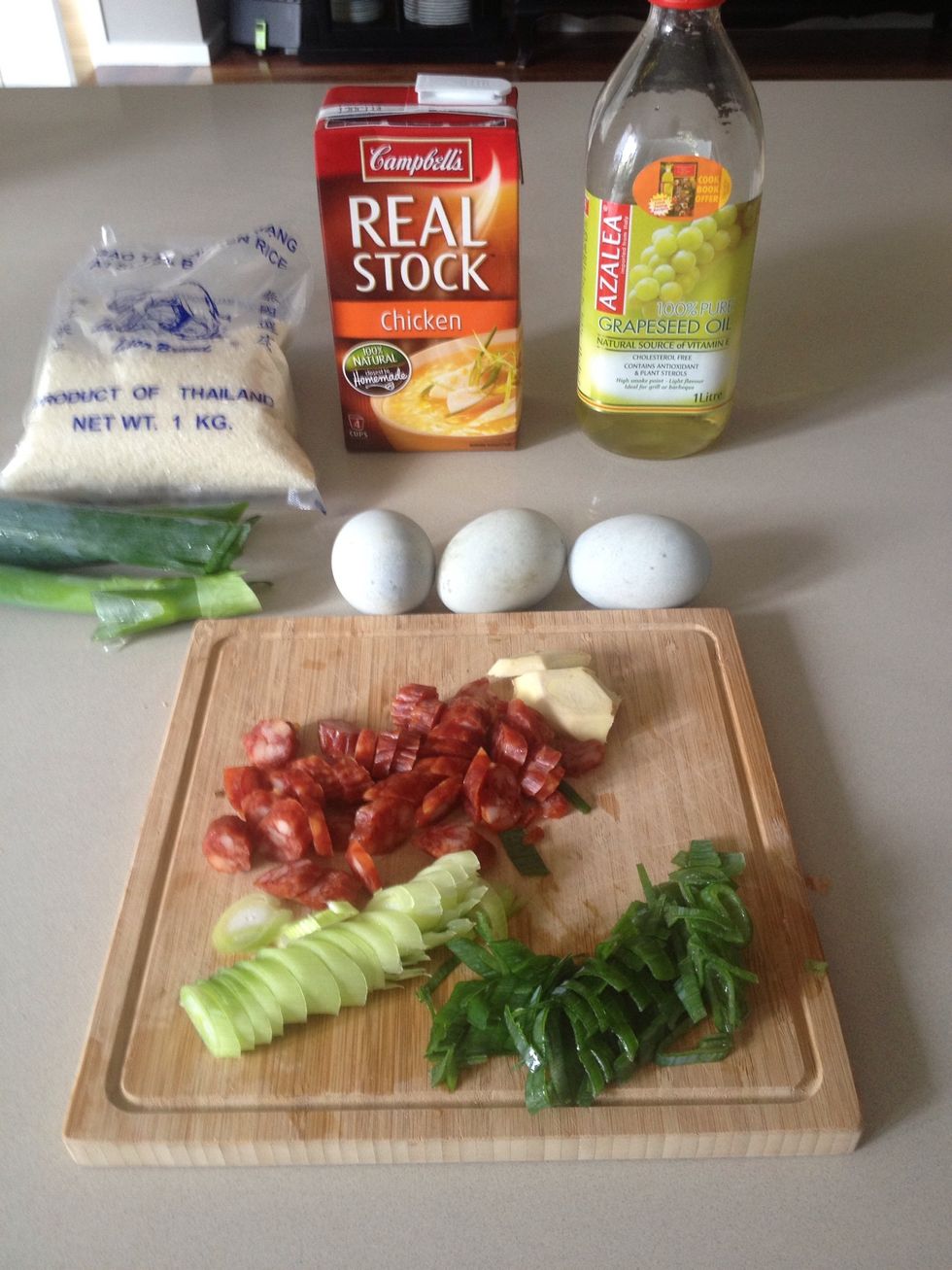 Wash and peel ginger, slice spring onions and Chinese sausage. Set aside half of spring onions to garnish later.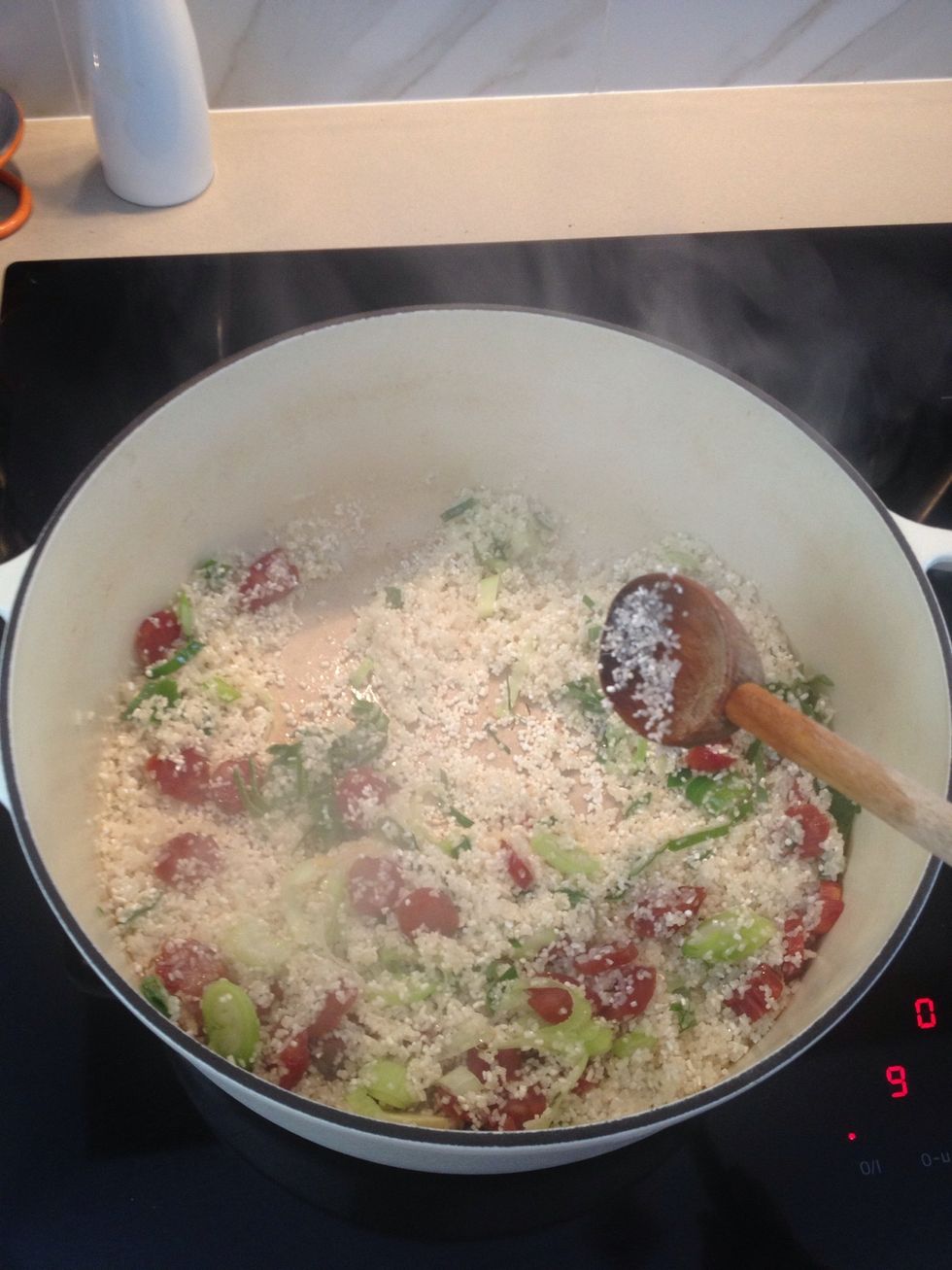 Add rice, oil, sausages, half of the spring onion and ginger to a pot on high heat. Stir fry ingredients for 5 mins. Stir well as this burns off excess starch and seals in flavour to the rice.
Reduce heat to medium and add 12 cups of stock or water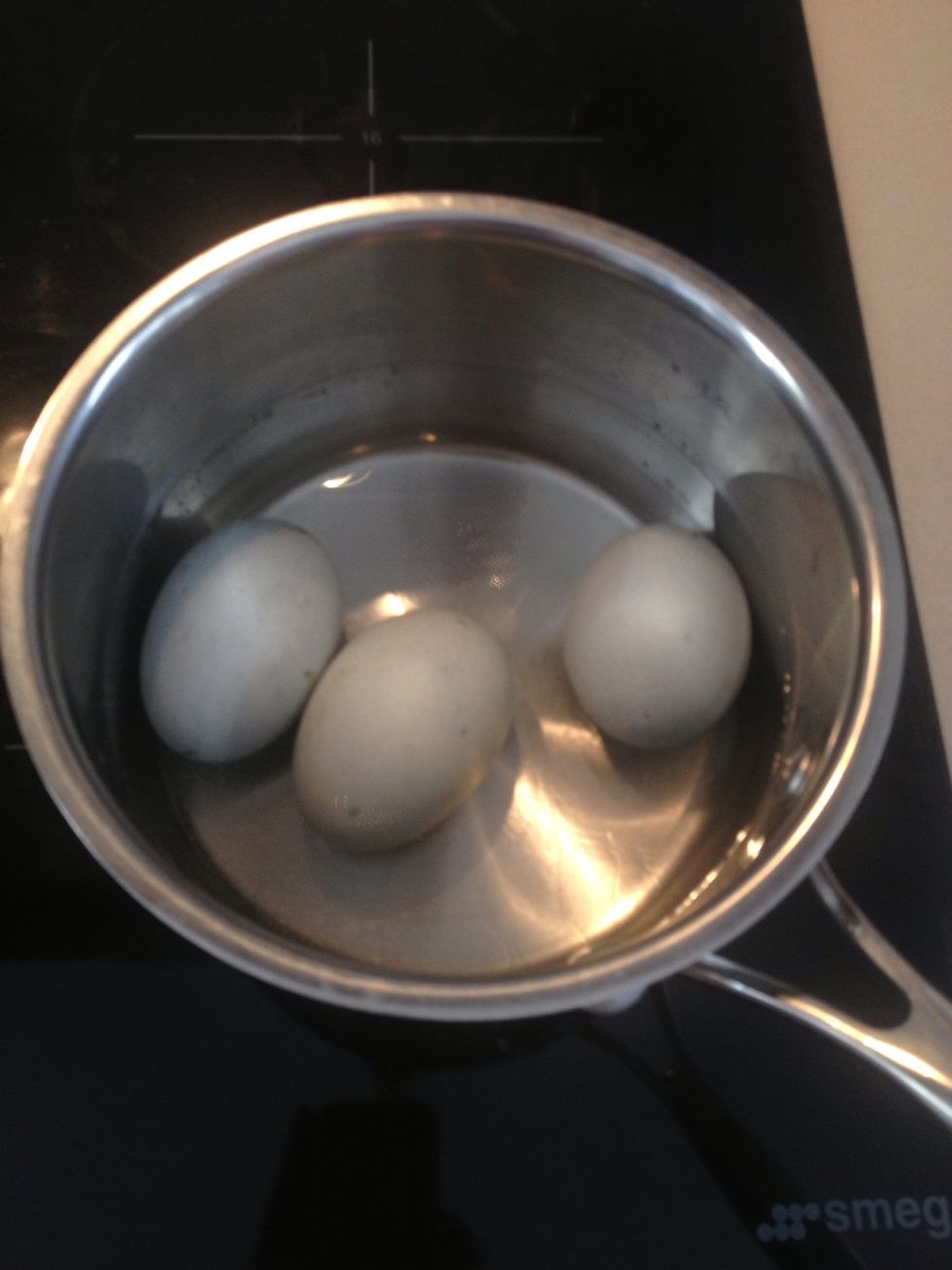 Optional step. Century eggs are an acquired taste. If you dont like them, use salted duck eggs or a chicken egg istead. In a separate pot, boil 3 century eggs for 5 minutes then set aside to cool
Cover and simmer on medium heat for 40 minutes. Check pot every 20 mins and stir if needed. Add an additional 2 to 4 cups of water if needed (congee should be wet, like a thick soup)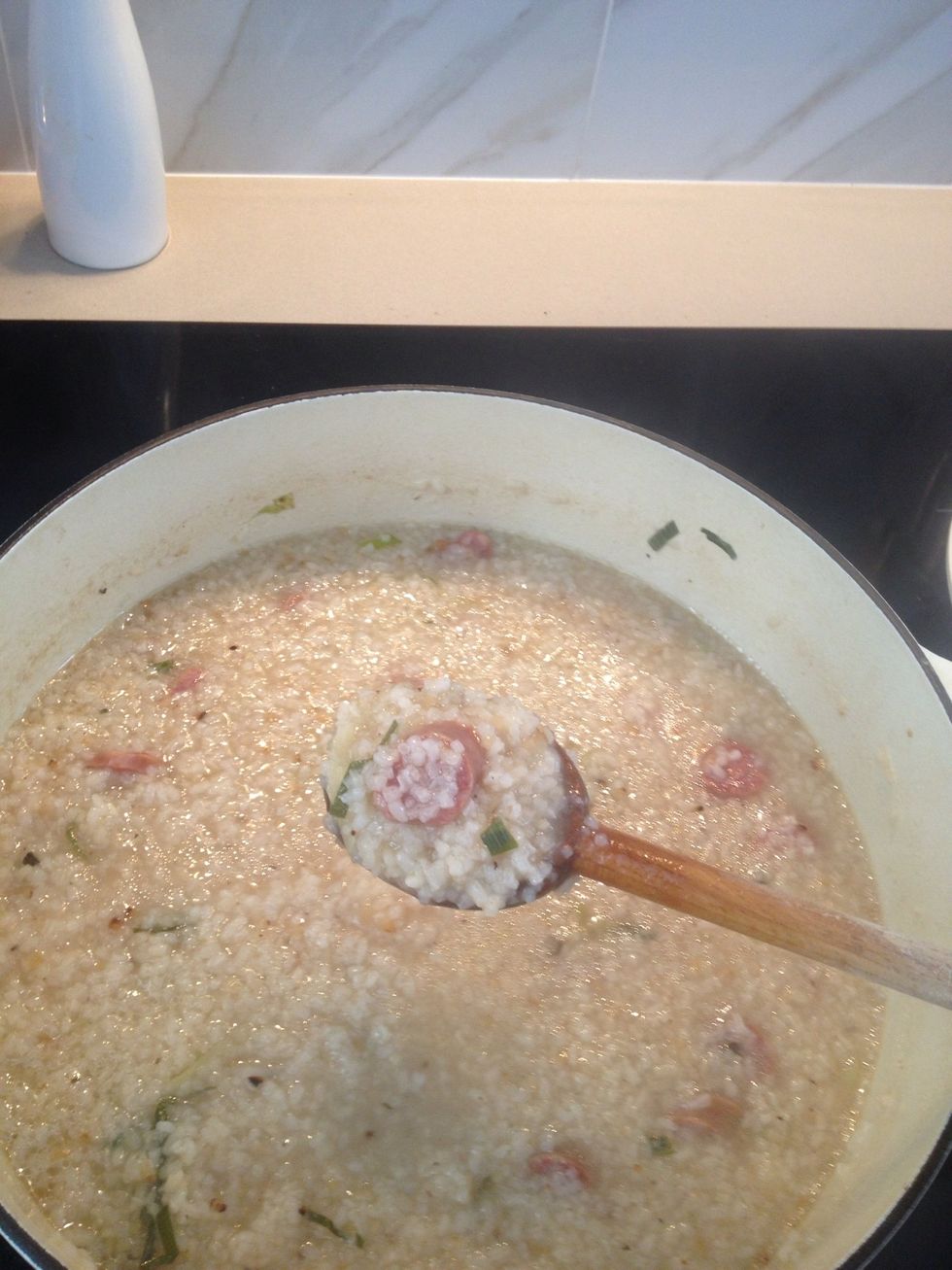 The congee should be thick and have a wet consistency. If it is too dry add 2 more cups of room temperature water at the end and stir through.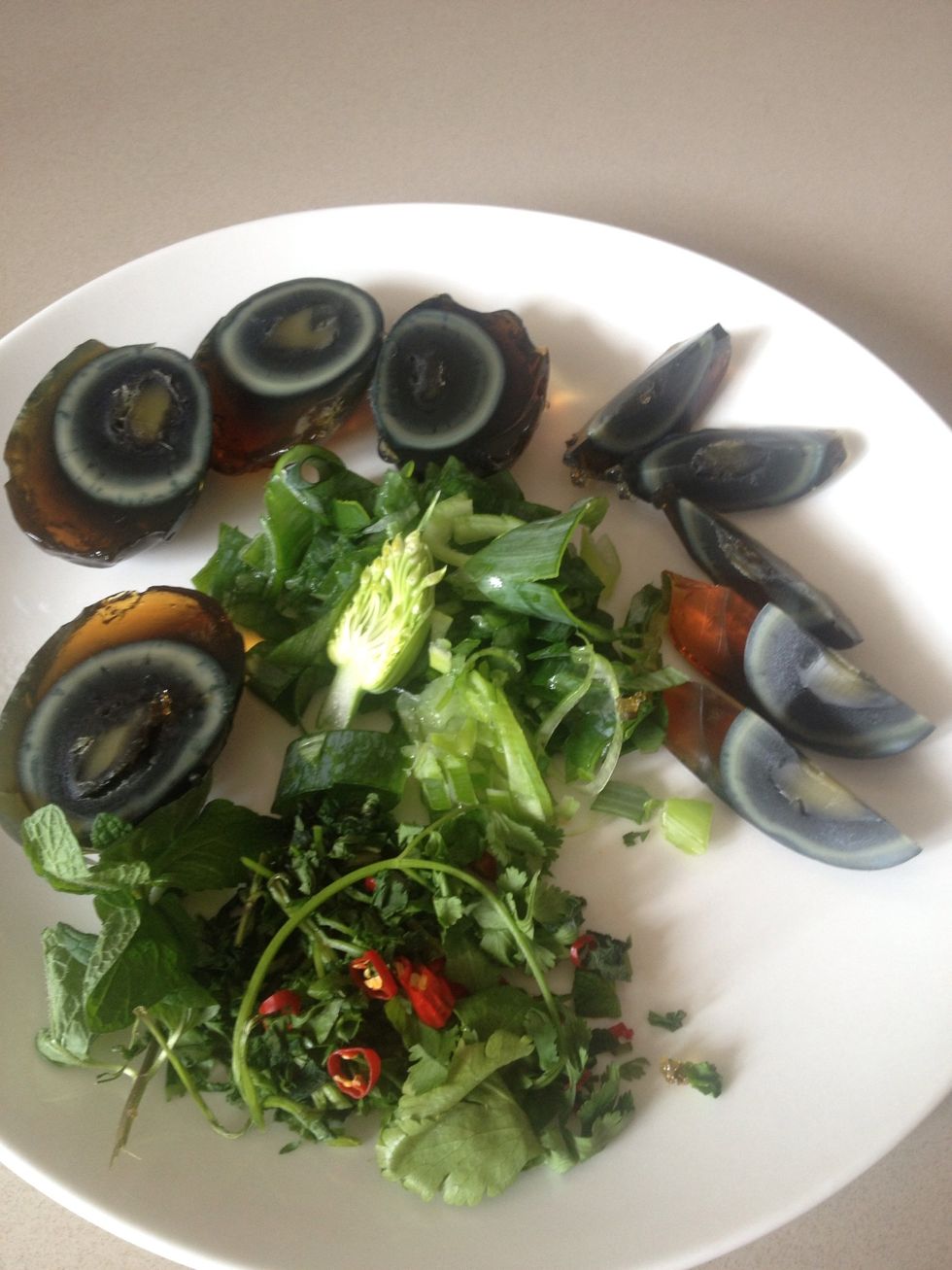 Peel and cut century eggs, prepare garnishes of the remaining spring onion, chilli, coriander (cilantro) and mint. My spring onion had a flower bud so I added this in
Ladle into a bowl. Add garnishes of mint, chilli, spring onion, coriander. Drizzle sesame oil, soy sauce and pepper to taste. Happy eating!
2.0c Broken rice (or Longrain if not available)
12.0c Chicken stock or water
1.0bnch Spring onions (sliced)
20.0g Ginger peeled and washed
2.0 Chinese sausages (sliced thinly)
1.0Tbsp Soy sauce or fish sauce to taste
Sesame oil
Pepper to taste
1/2c Vegetable or grapeseed oil
1.0tsp Coriander / cilantro
1.0 Chilli (chopped)
1.0Tbsp Mint leaves
3.0 Century eggs (optional)