Cook Broccoli & Shrimp Alfredo in a Flash
4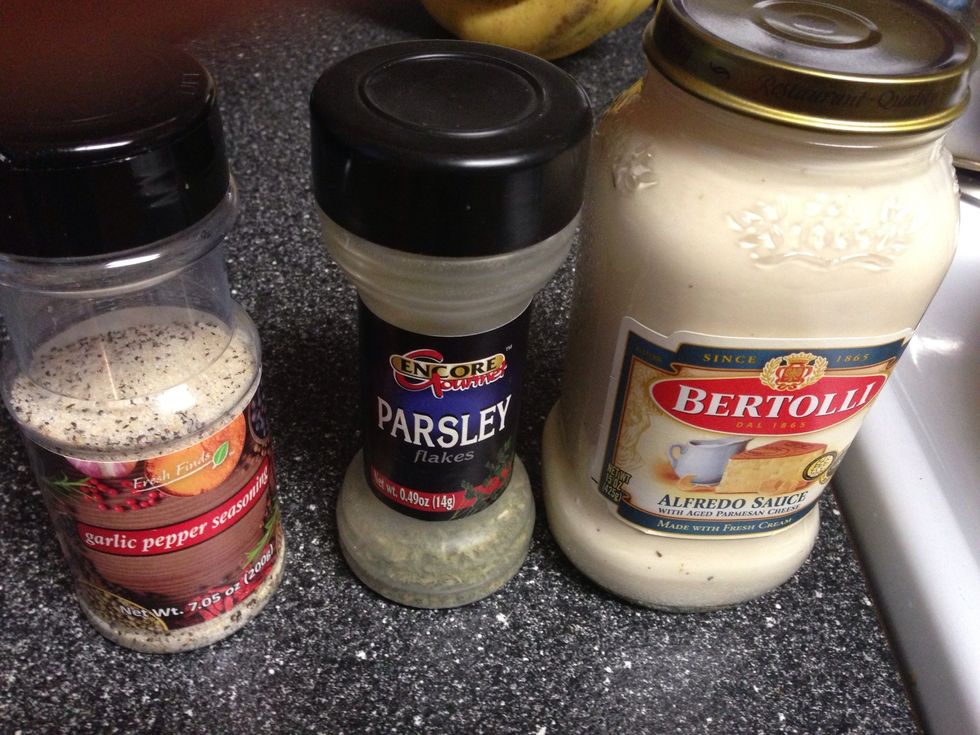 These are the ingredients I used in addition to the broccoli, shrimp & pasta.
For the pasta, I used leftover spaghetti noodles. Waste not, want not! 😊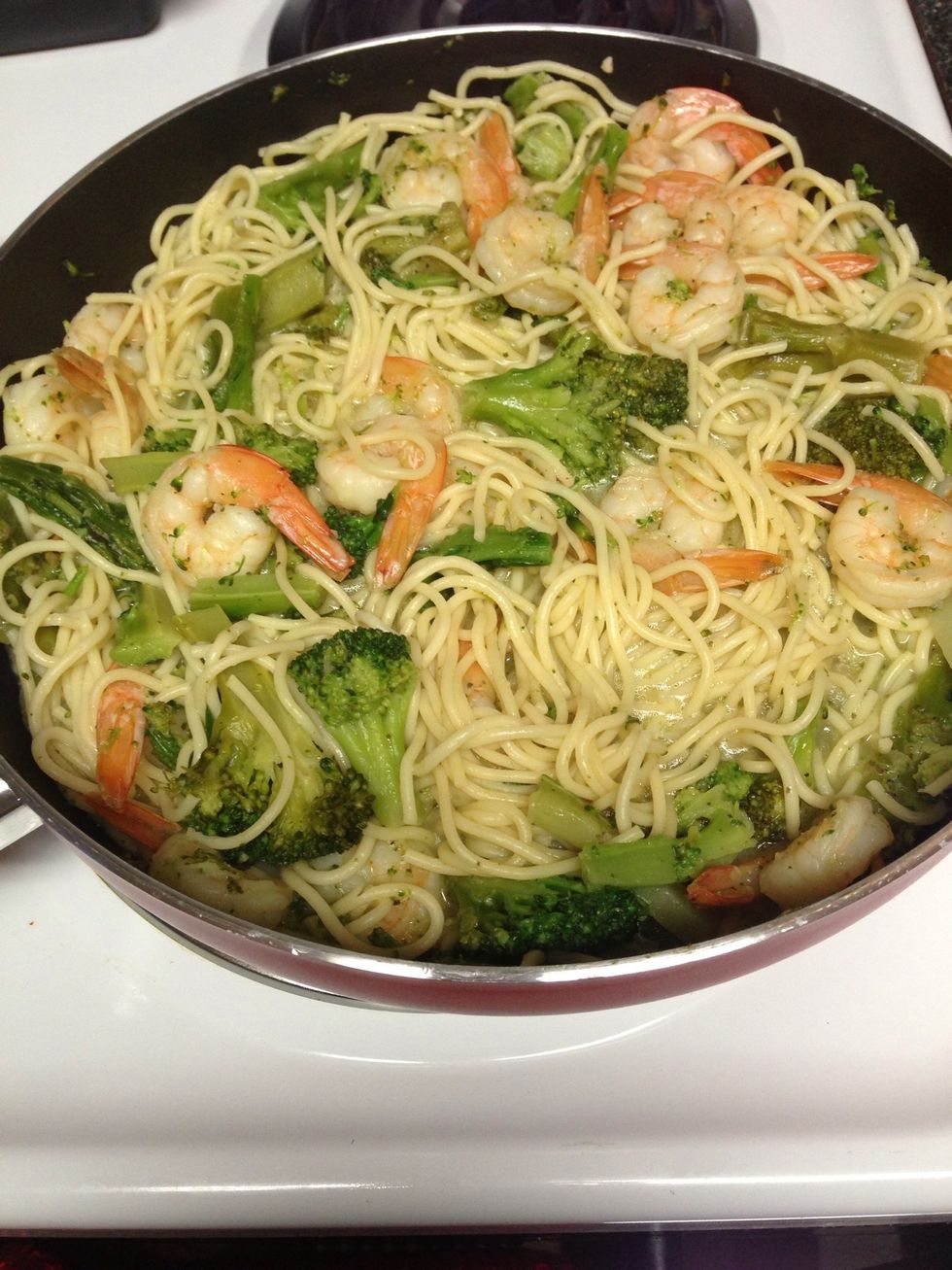 Put frozen broccoli & shrimp into pan & heat until everything is cooked through. In this photo everything was cooked & then I added the pasta. Added it before I thought to snap a pic without pasta!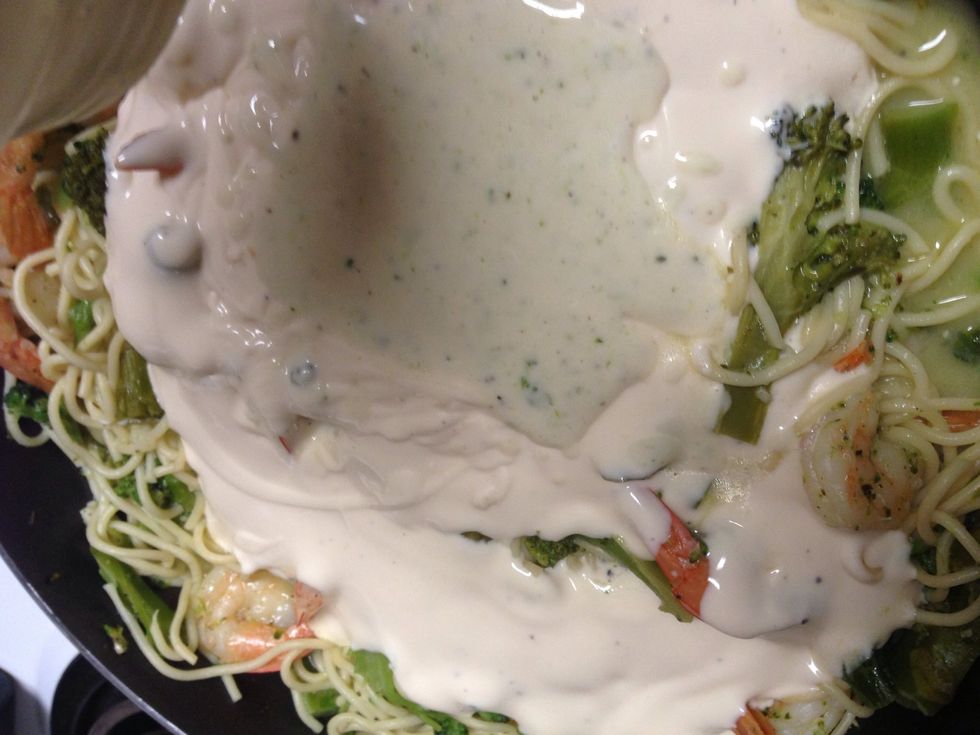 Add jar of Alfredo sauce & mix well. Add additional spices if desired. I added my fave garlic pepper seasoning.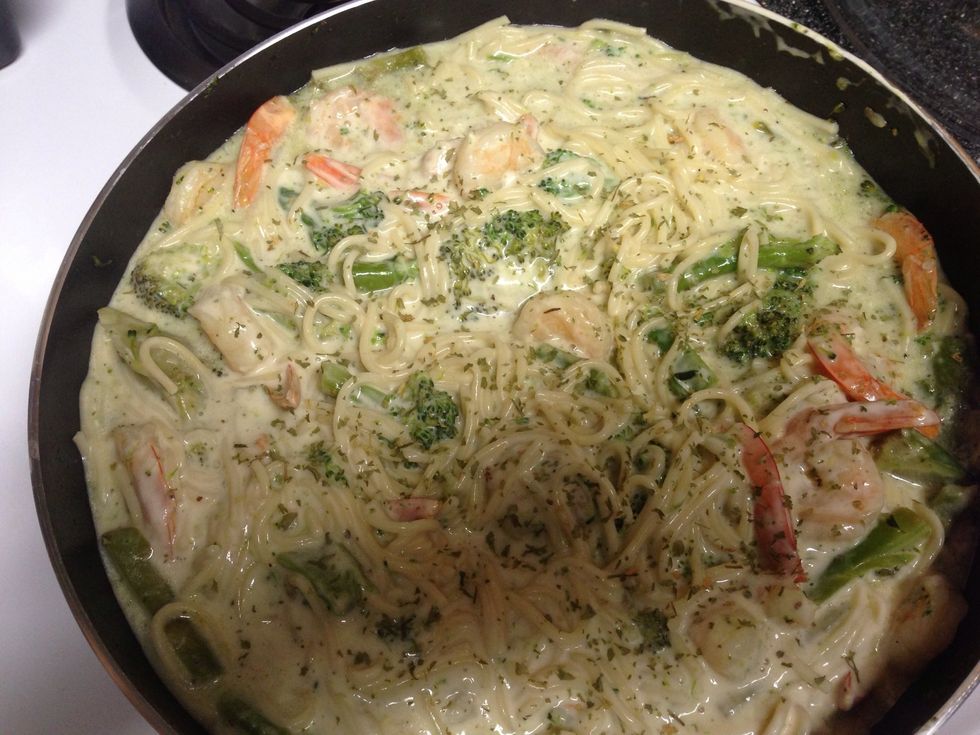 Dish is mixed well. Sprinkle parsley on top & cover to heat all the way through for about 5 minutes on medium heat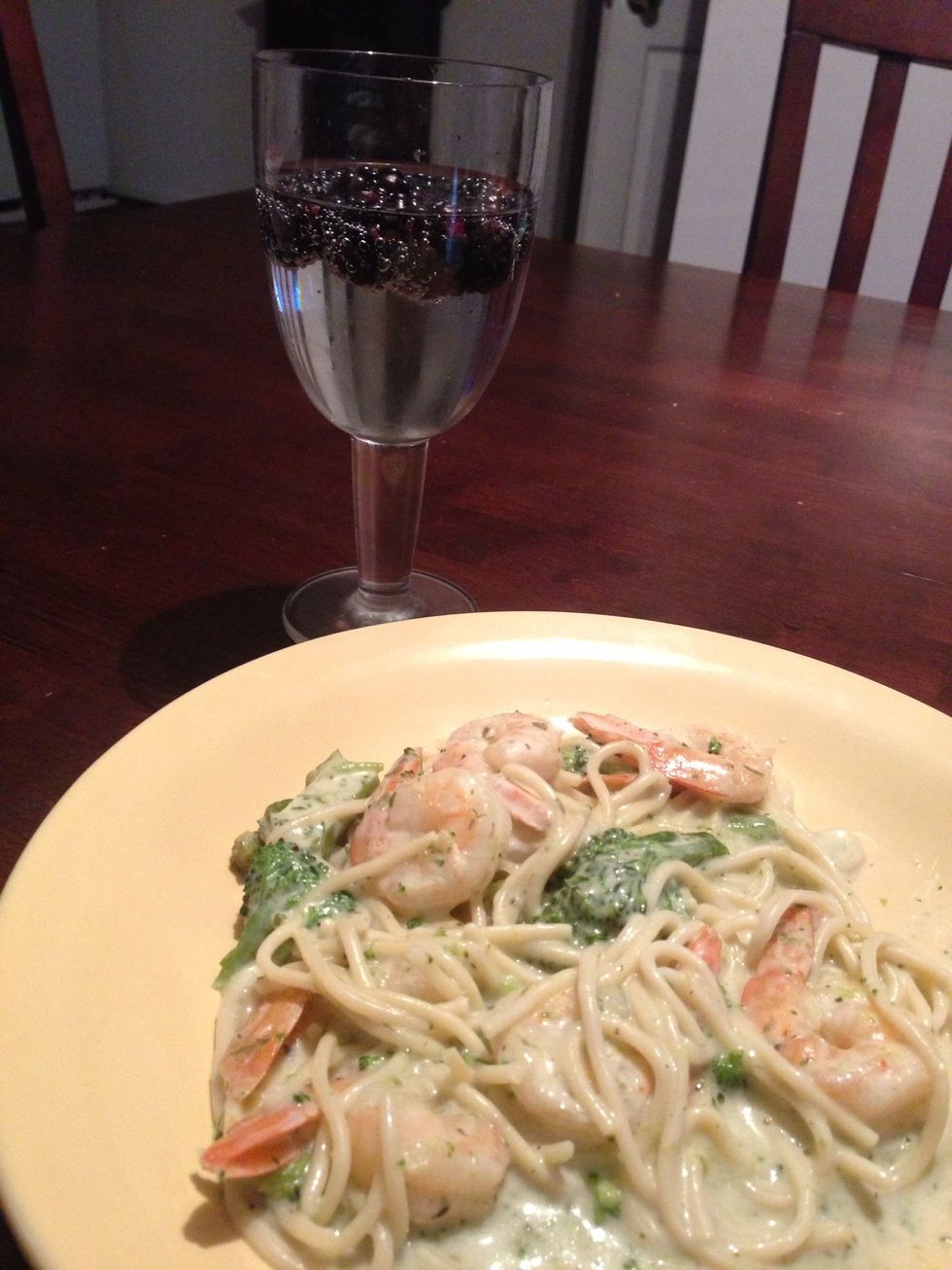 And then enjoy! Thanks for watching! 😀
Frozen fully cooked shrimp
Frozen broccoli
Pasta
Alfredo sauce
Parsley
Spices of choice