My husband doesn't like broccoli and I love it. Done this way he loves it too.
20
The florets must be dry so don't wash. If the bacteria can survive 320°F/200°C for 25 minutes, washing with water is not likely to kill them either. If you must wash dry intensely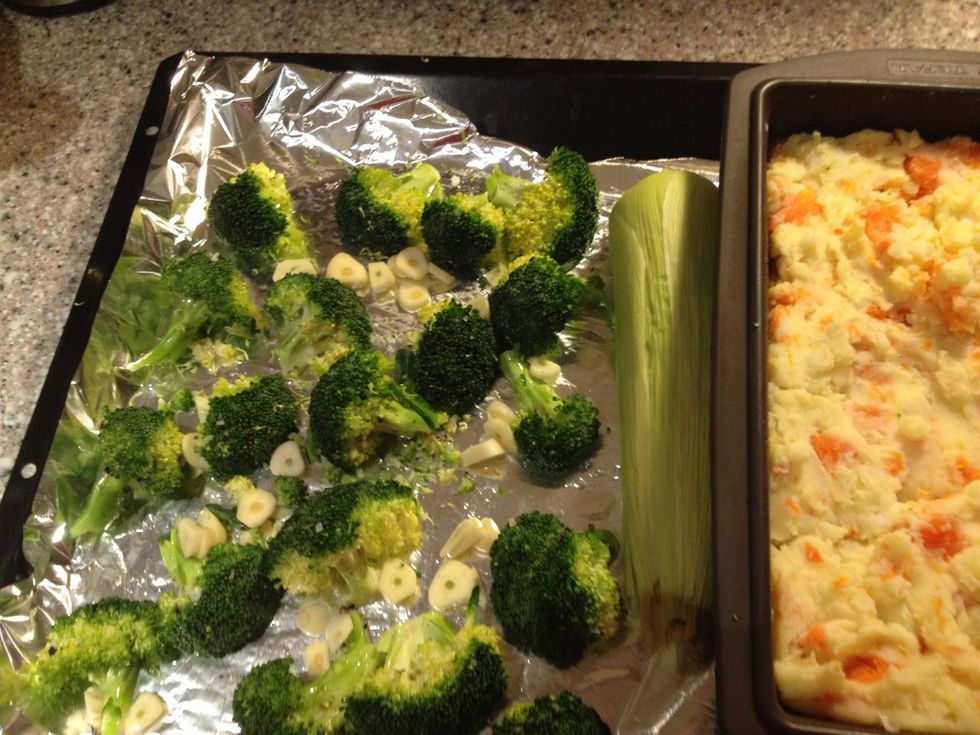 Mix the florets with oil, salt, pepper and slices of garlic. See tap for amount ⬇Bake In 320°F/200°C for 20-25 minutes or until the tips are brown and the florets are soft.
This is when the magic happens. Sprinkle with lemon zest and juice of same lemon. Grate with Parmesan and optional pine nuts and finely chopped basil. Wonderful as starter, light lunch or side dish
1.0 Head of broccoli
4.0Tbsp Oil
1.0Tbsp Salt
4.0 Garlic cloves
Pepper from grinder
1.0 Lemon zest and juice
Parmesan
Optional pine nuts and basil