A delicious crumbed vegetarian pasta in béchamel sauce, with layers of carrot and broccoli finished off with a cheesy bread crumb topping. Total cost for 10 people $11.84
259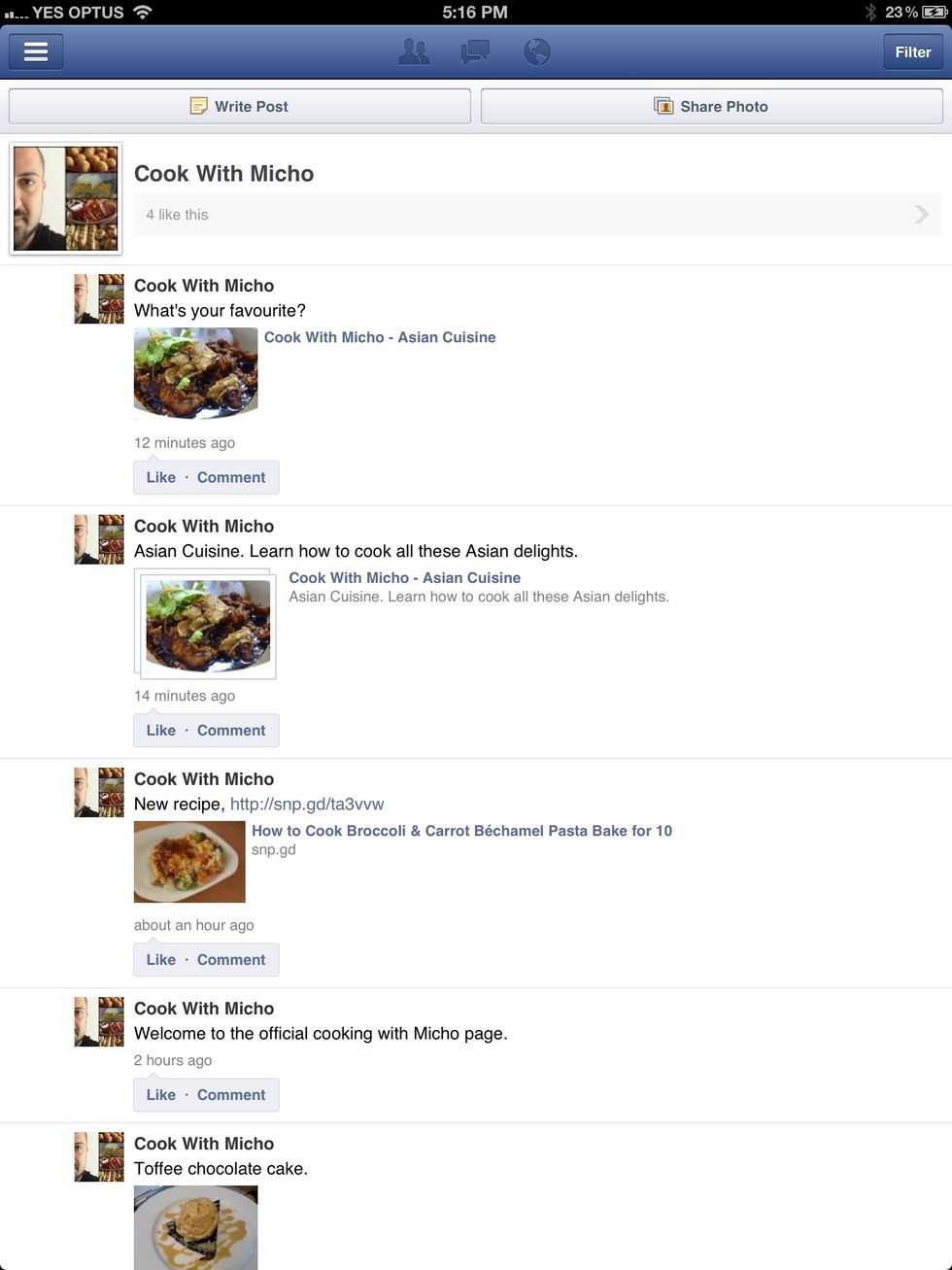 Join me on Facebook and check out the latest recipes, hints and tips and all the photos from our collection. Thanks again for all you support. www.facebook.com/cookwithmicho Let's get started.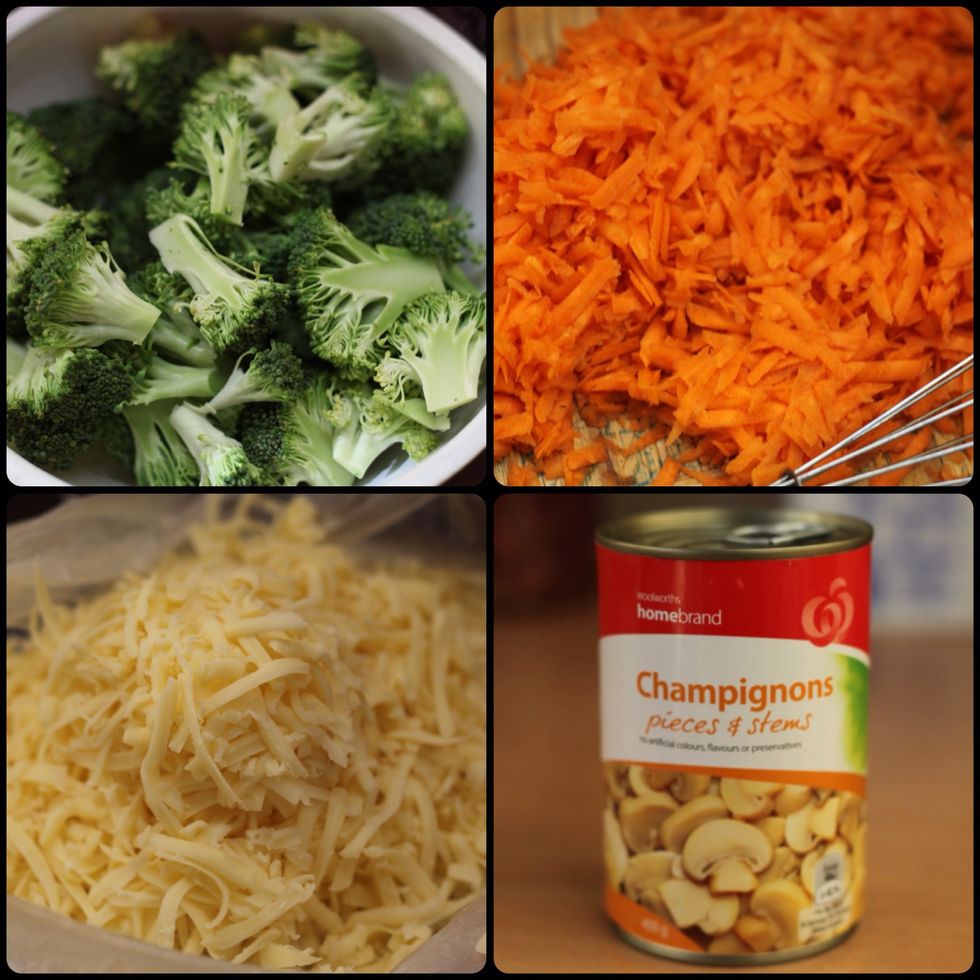 Did you wash your hands? ;) Great! Now wash the vegetables and grate the cheese and carrots. Get a can of champignons. Open and wash them too.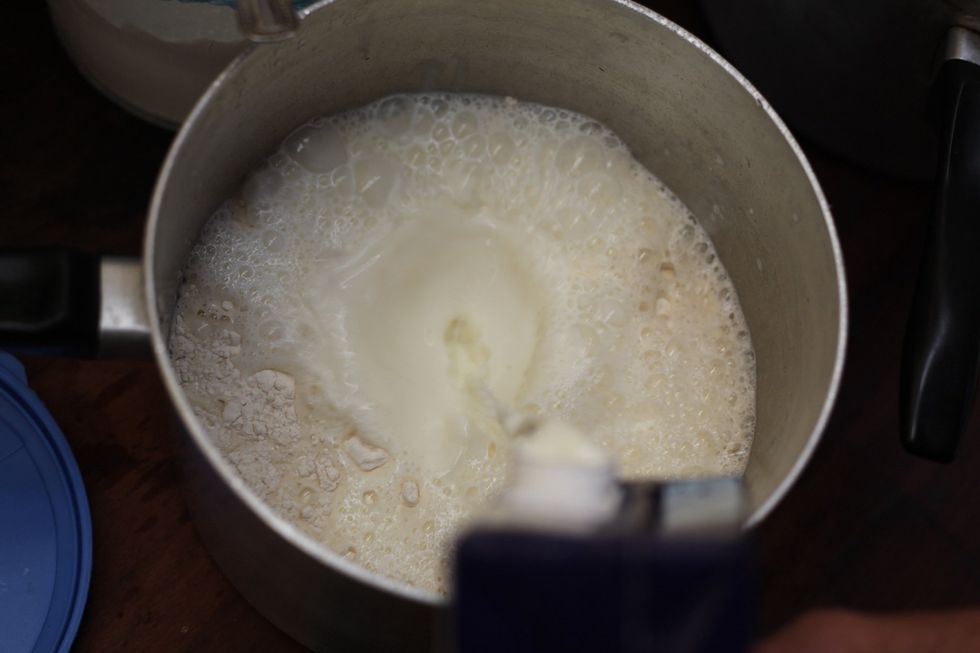 I'm sure most of you know how to make béchamel sauce. But if you don't here's how. Did you know: You can store béchamel in the freezer and add pepper or spices to it and pour all over steak. ;)
While you're heating up the milk and four tablespoons of plain flour, add 2 large tablespoons of butter and 1 tablespoon of vege stock. Keep stirring with a whisk. Let's not burn the milk. Stir stir..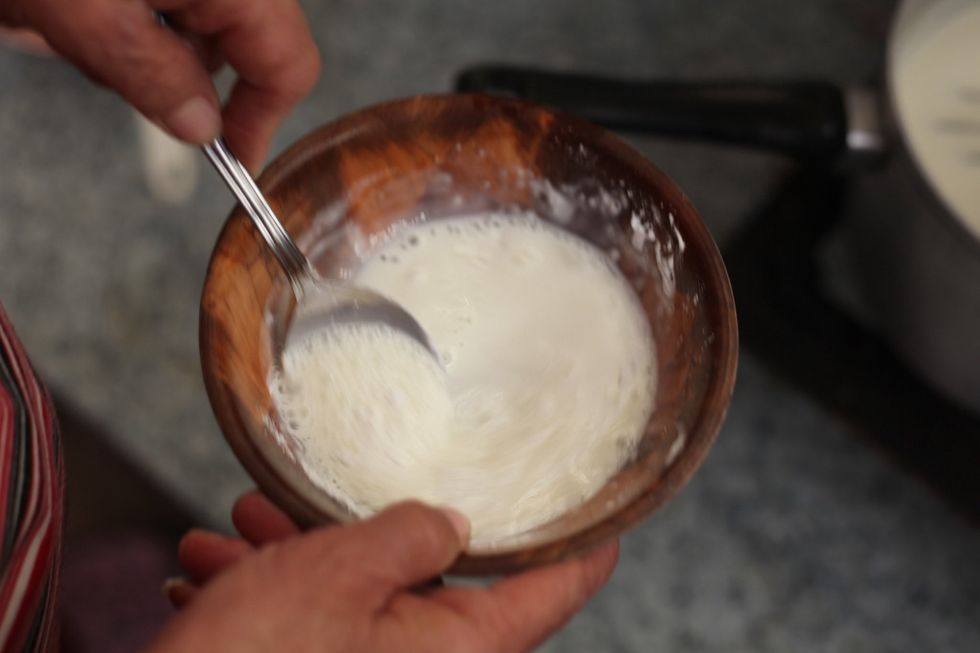 To thicken it more, add 2 small teaspoons of corn flour and stir through a little at a time until you get a thick sauce.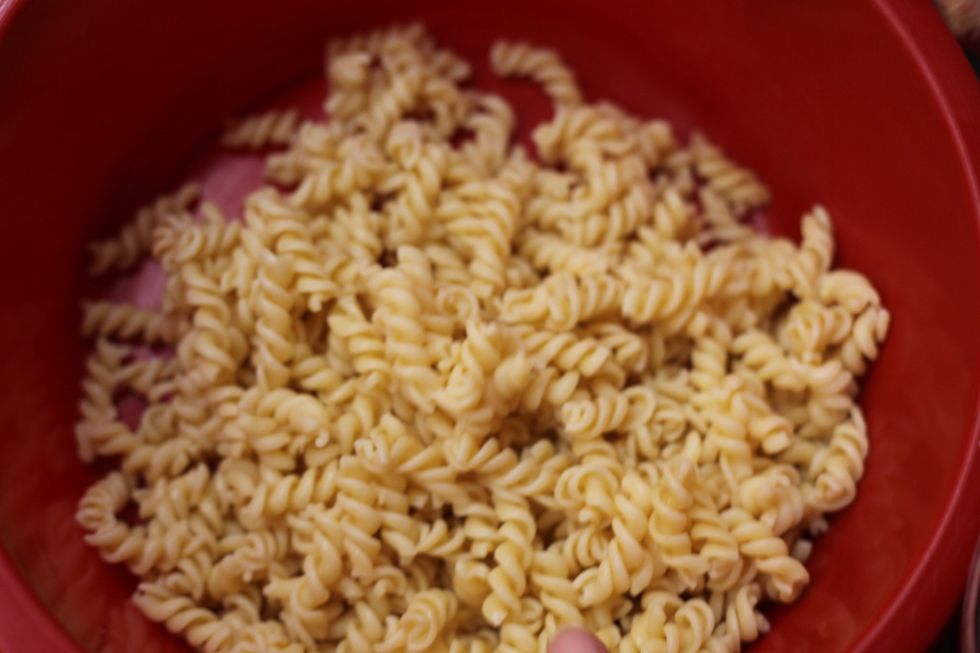 At the same time as your béchamel is cooking, boil the pasta for about 8 minutes. Hint: boil pasta only with water and a pinch of salt. Don't add oil. It just wastes oil as it floats to the top.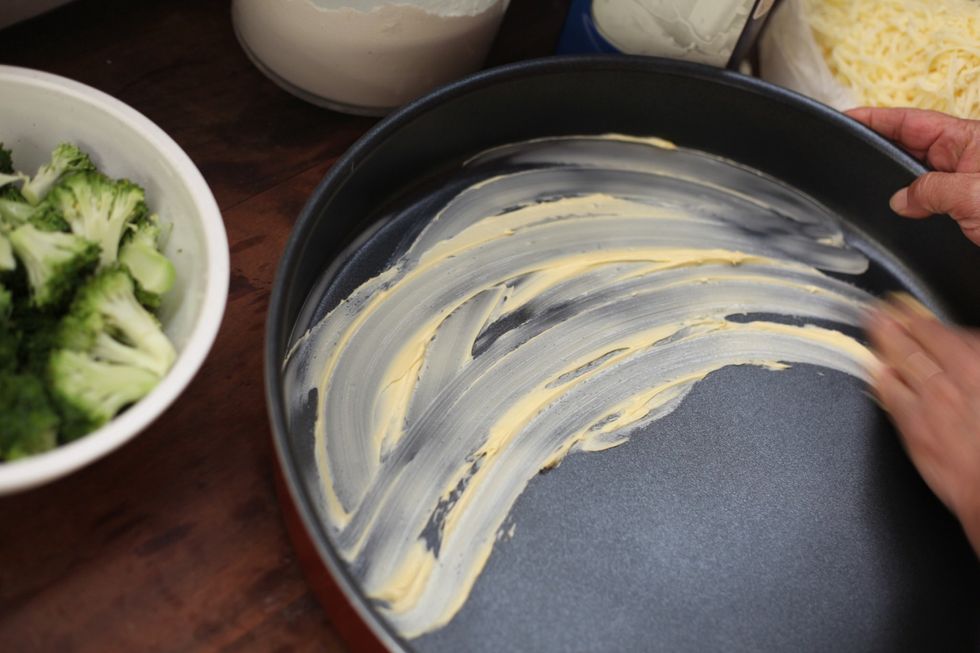 With your baking dish (about 10 cm deep) line it with margarine or butter. This will help make the crispy bottom. You'll see in the next step.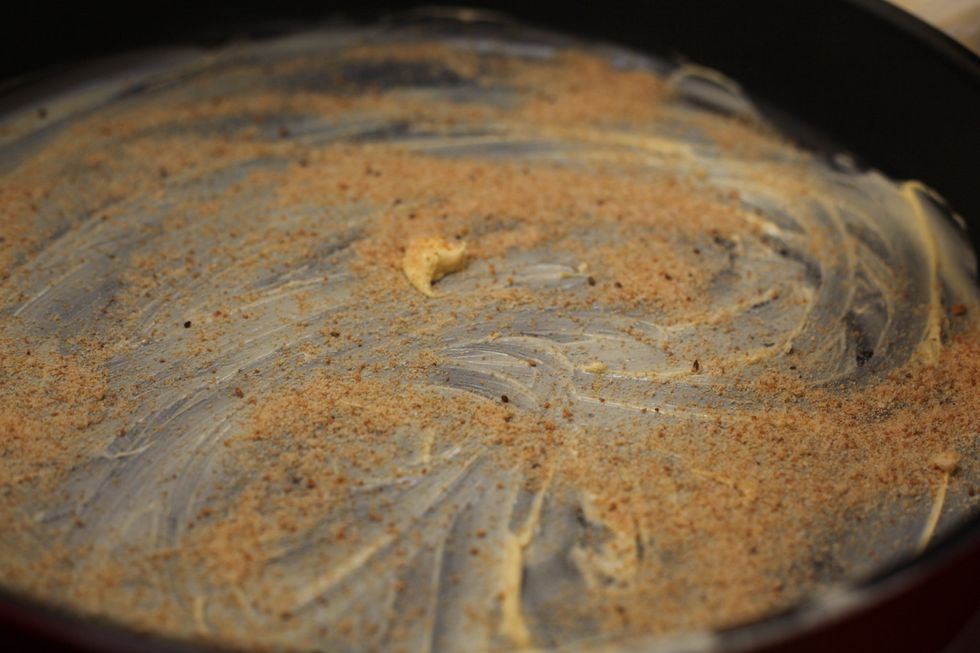 Sprinkle a few handfuls of breadcrumbs and make sure it's evenly distributed on top of the butter.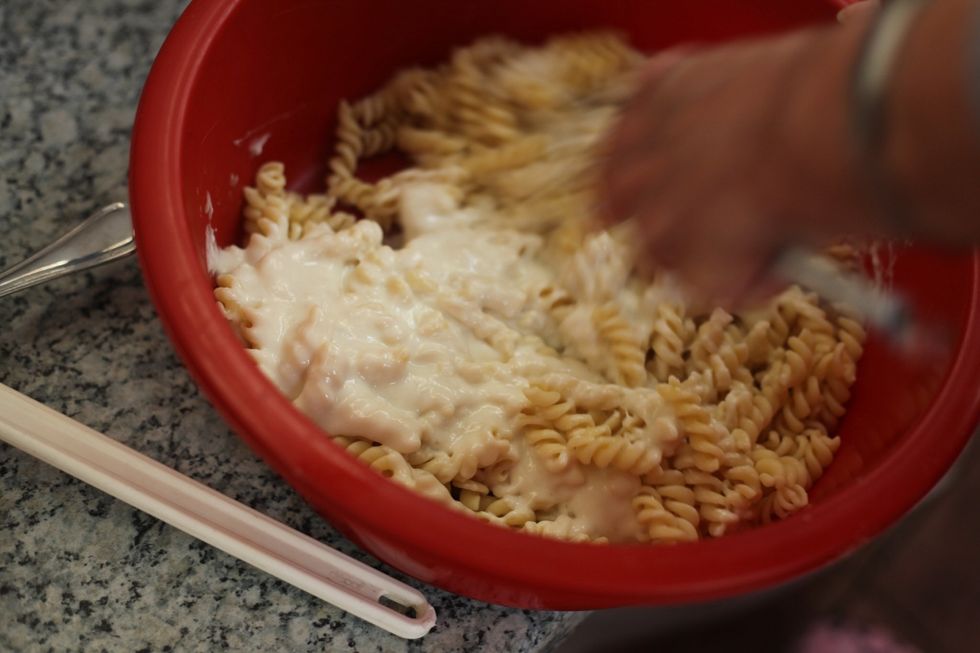 Your first layer of pasta: mix the béchamel sauce with half the baked pasta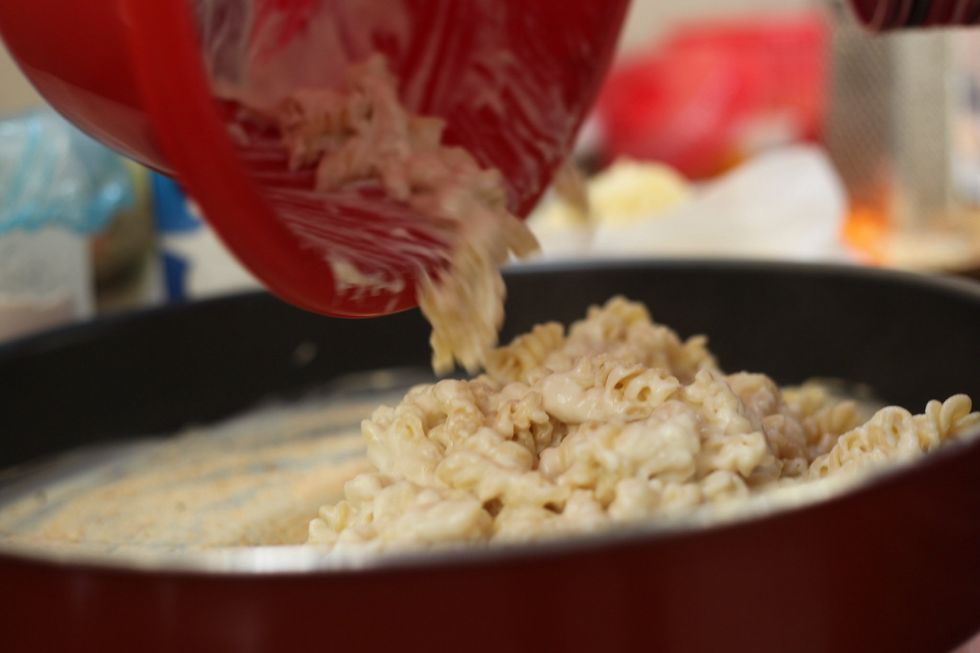 Pour it over the top of the breadcrumbs.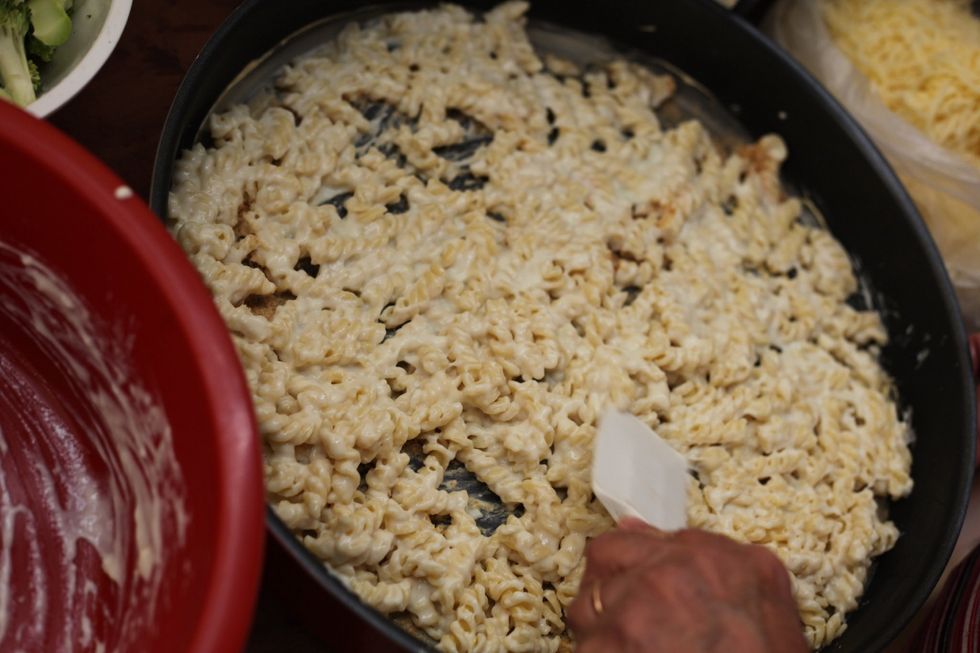 Using a spatula, spread the pasta around and around and around.
Sprinkle the carrots and layer them with broccoli pieces. Throw your mushrooms around the baking tray. If someone in your family doesn't like mushrooms, put only half side.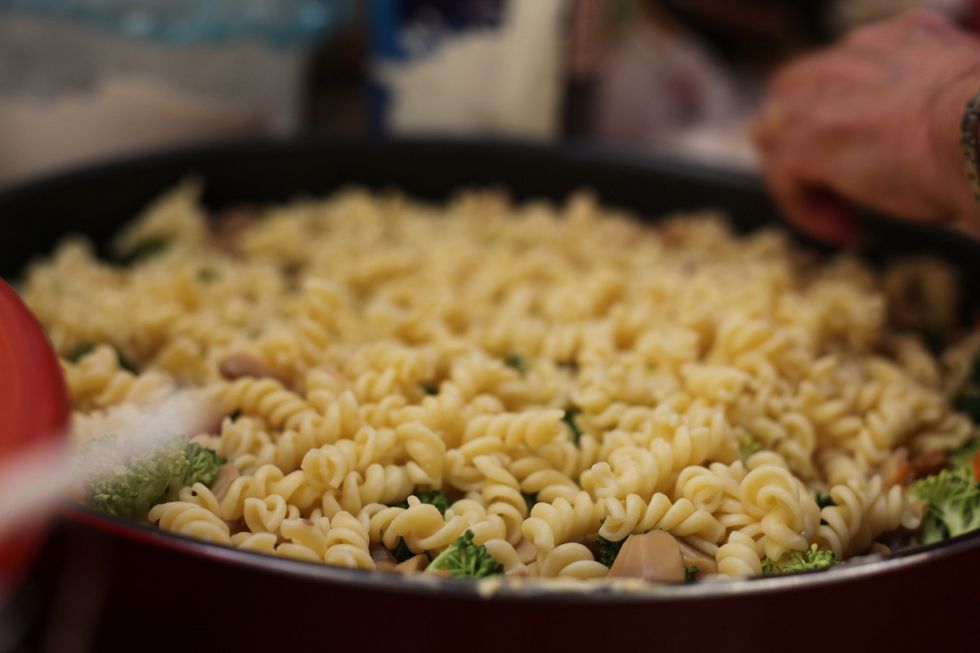 Another layer of spiral pasta. Having fun? We certainly are! Almost there :)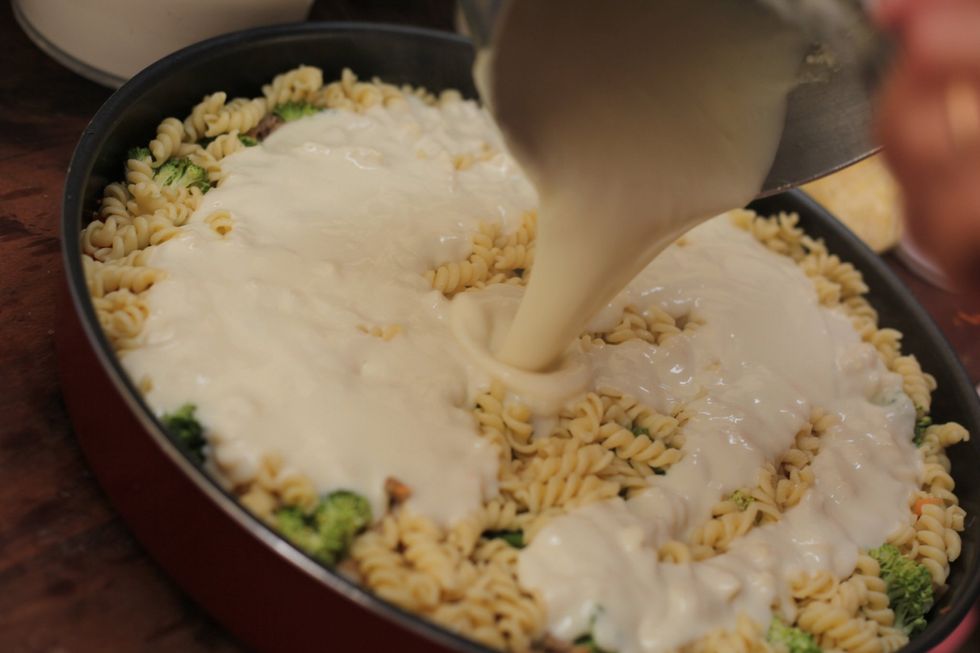 And pour the rest of the béchamel sauce all around and spread it over the pasta.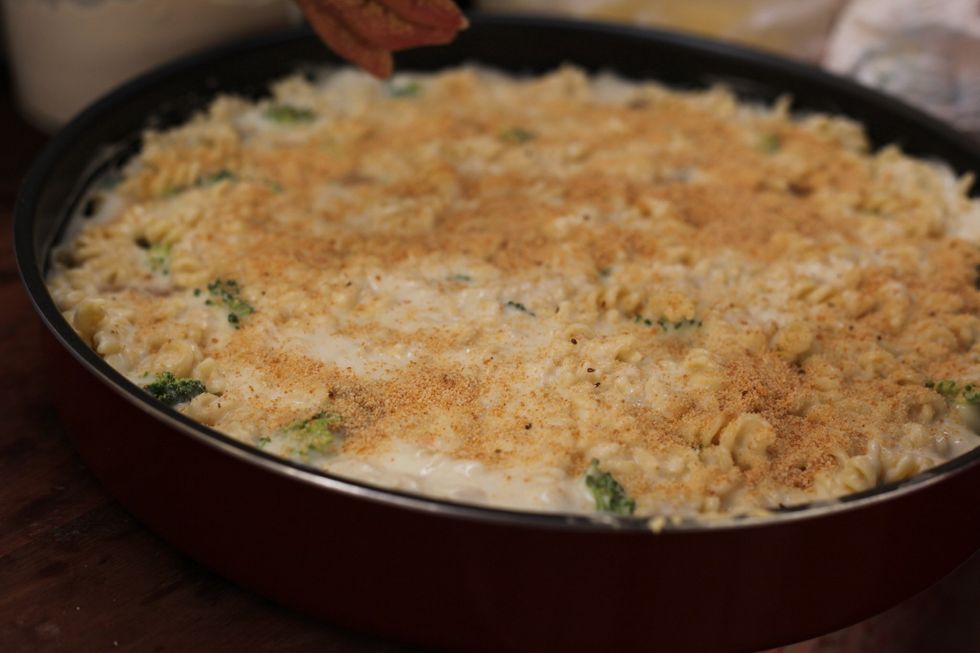 Bless those little delicate hands. She's back!! Get the boss to sprinkle a large handful of breadcrumbs all over the top, not too much it's just for a crunch and colour effect. ;)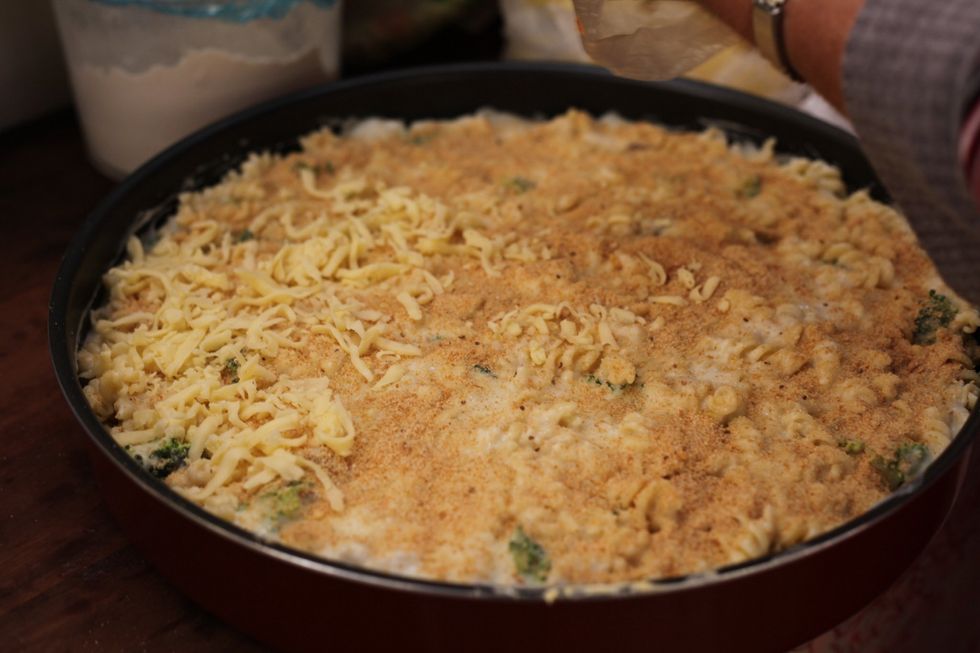 Get the tasteless good ole mozzarella cheese and do the same. Looking back, I would have used the left over Swiss cheese from my previous gourmet pie guide. Let's face it mozzarella is bland.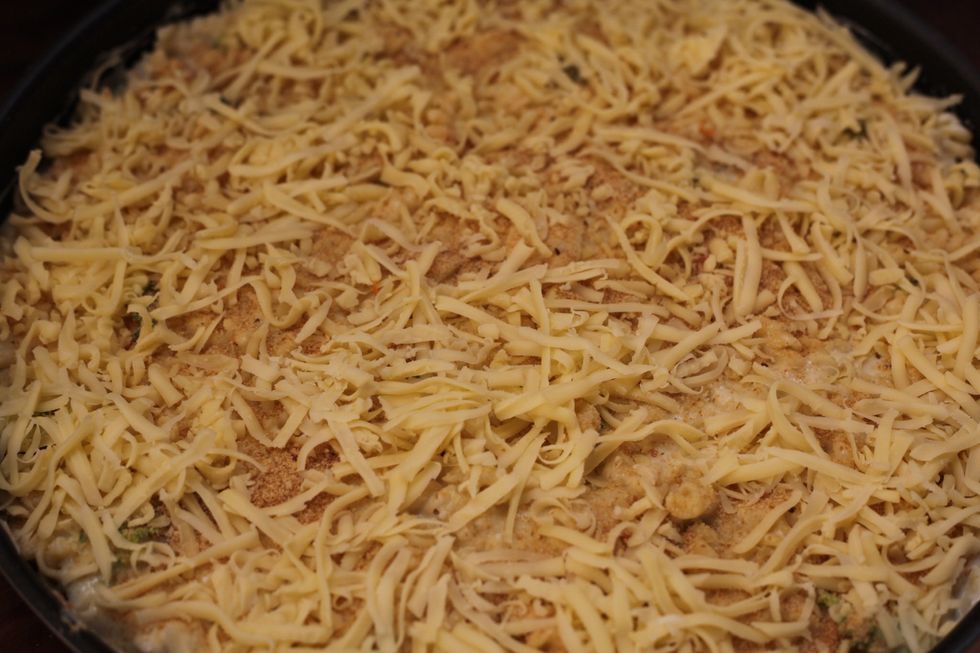 You don't need to over do it. Easy on the cheese.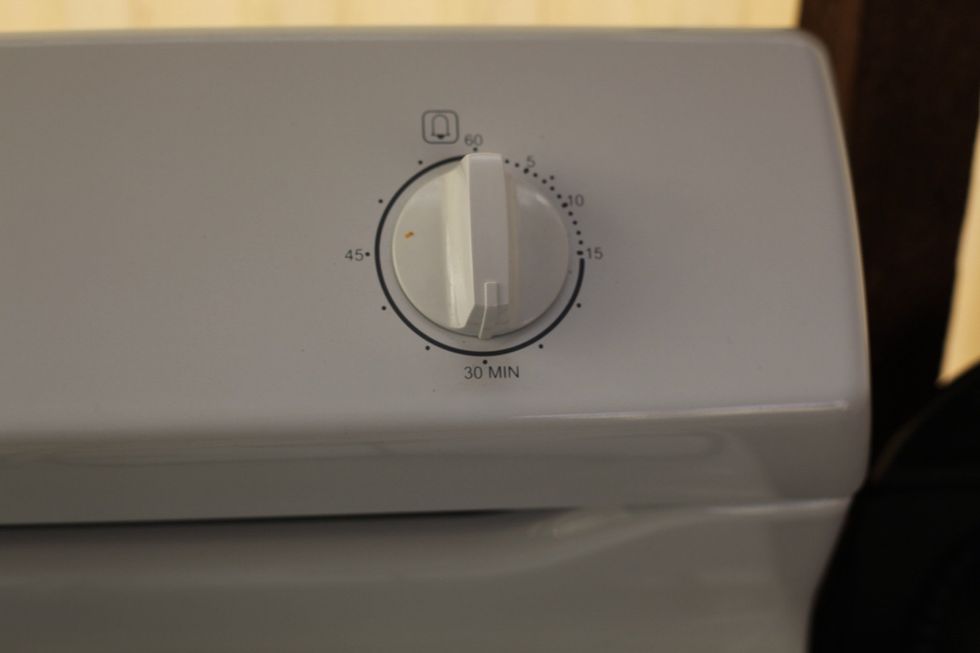 See why we should wash our hands. Spot the carrot on the timer. Hahaha. It was mum I swear lol. Bake for 20-30 minutes on 180 degrees celsius. And are you ready....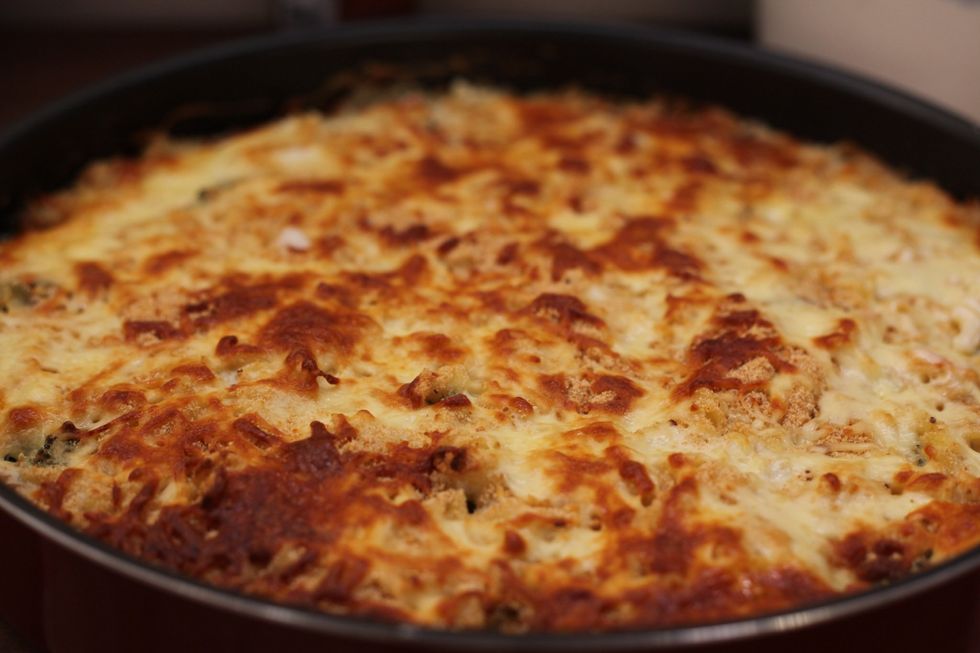 Voila! Crunchy top and bottom layer with a soft, creamy vegetarian layer centre. As we mentioned 20-30 minutes. We cooked for 30 mins, as with most of our food, we like it on the overcooked side.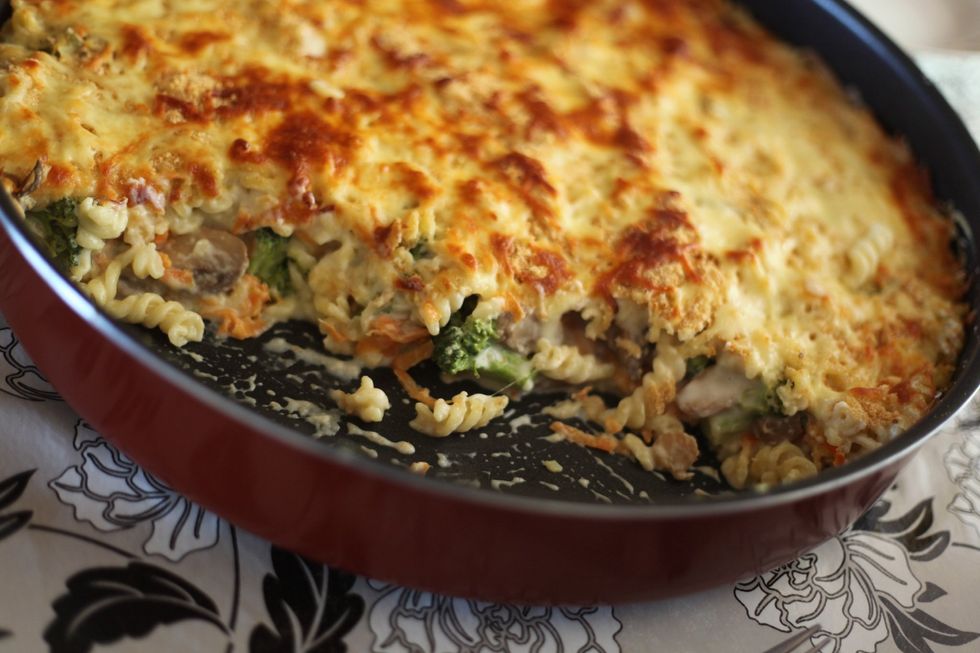 Get a giant serving spoon and plate it up. It's a great winter Warmer.
Enjoy! Please follow us, comment and share for more recipes every week. Pls like my page on facebook for all upcoming recipes. :) With love Micho. www.facebook.com/cookwithmicho
1.0 Large Broccoli
6.0 Carrots
2.0Tbsp Unsalted Butter
4.0Tbsp Plain flour
2.0tsp Cornflour
1/2l Milk
1.0Tbsp Additive free vegetable stock powder
1/2tsp Salt
550.0g Spiral pasta
1/2c Bread Crumbs
Michel Daher
Micho here. Amateur experimental chef and lover of food. Thanks for all your support. Join my Food Journey www.naturallygoodfood.com