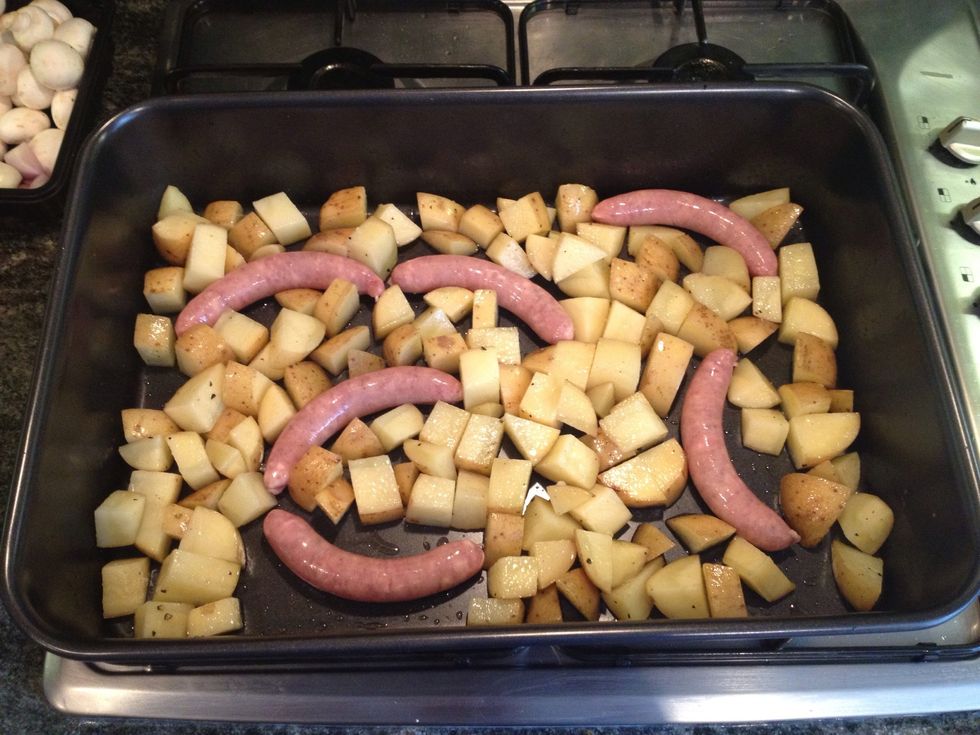 Cut the potatoes into small chunks. Toss in salt, pepper and oil. Add the sausages to the pan and place in a high oven for 20 minutes.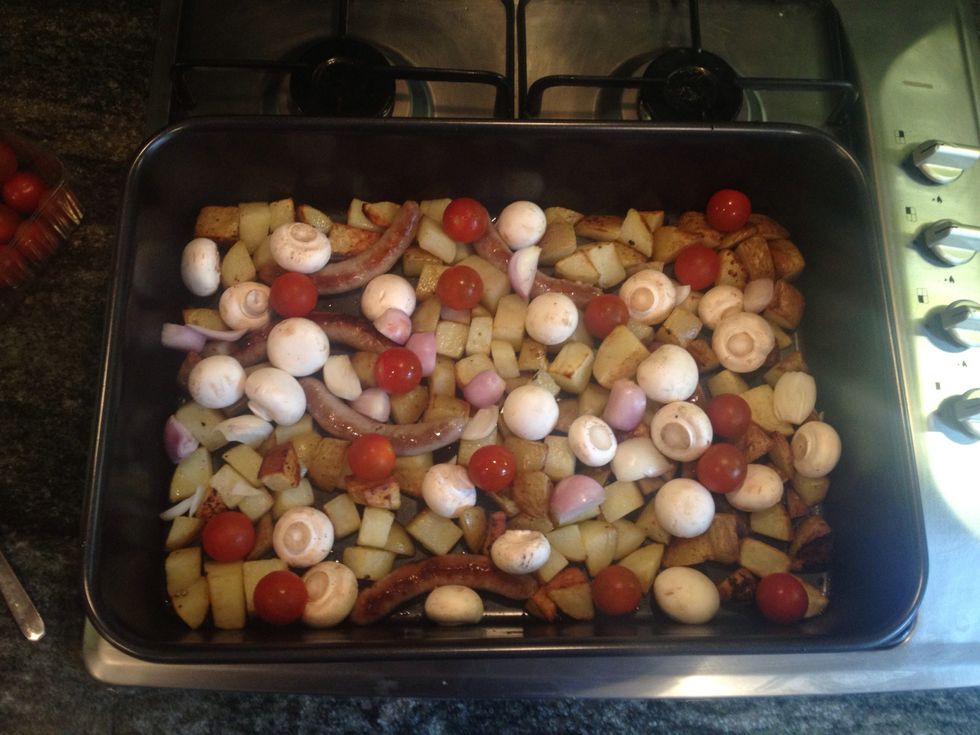 After 20 mins add the shallots, tomatoes and mushrooms and cook for a further 10 minutes.
Make gaps in the potatoes and crack the eggs into the gaps. Bake for a further 5 minutes or until the eggs are soft.
Lay a bunch of spinach down on your plate, ready to serve.
Serve onto the bed of spinach and enjoy!
Large eggs
Medium sized potatoes
Cherry tomatoes
Small mushrooms
Chipolata sausages
Shallots
Spinach
Fresh oregano