Try this easy recipe for a quick, delicious entrée.
93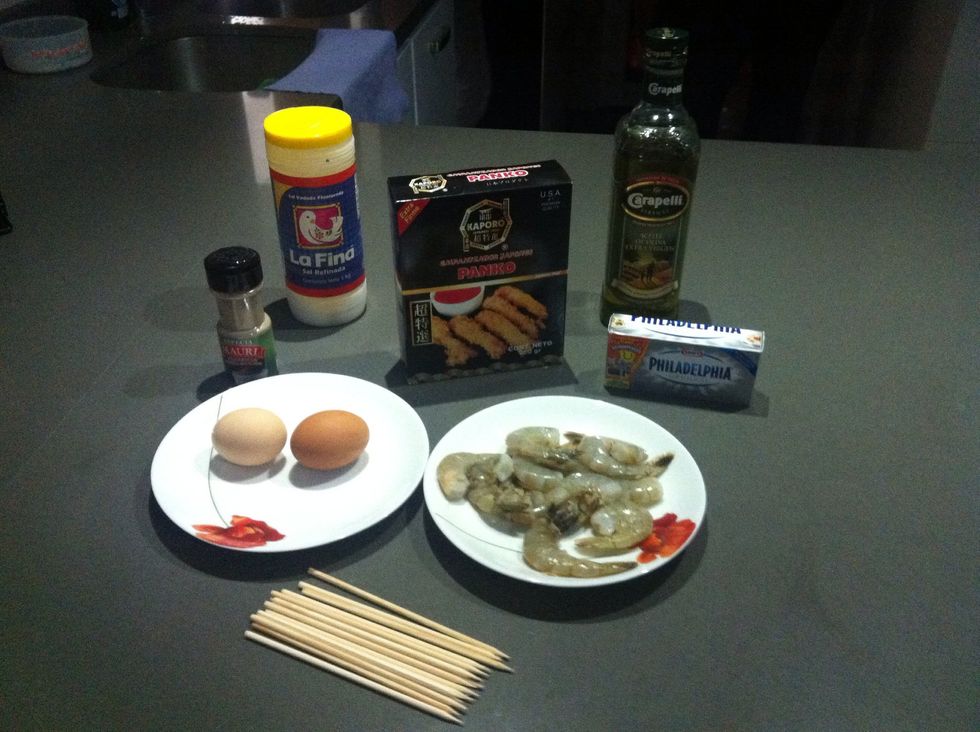 It's a good idea to start by gathering all your ingredients...
Once you peeled and removed the guts of the shrimps, make sure you rinse them on the faucet...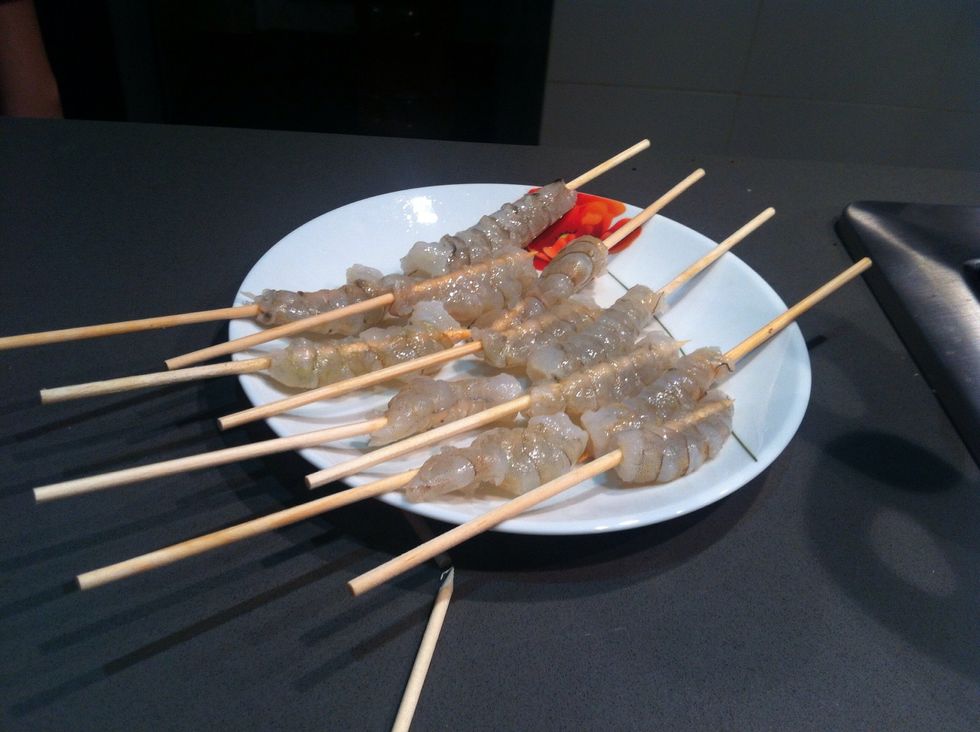 All set and ready to be cooked...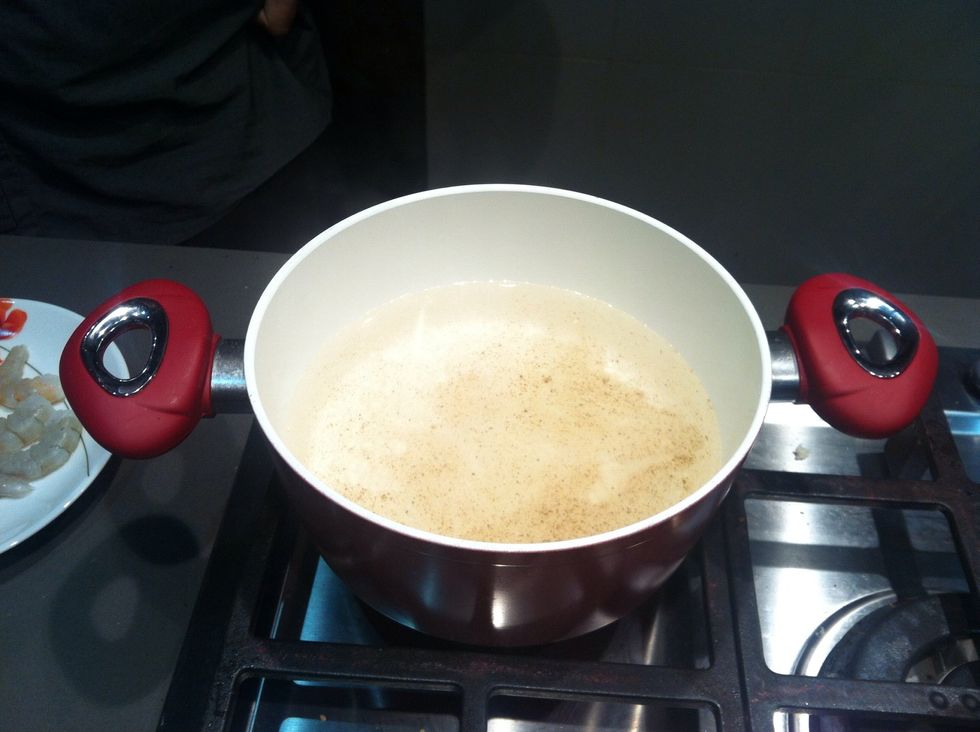 Put some water to boil, and add salt and pepper to taste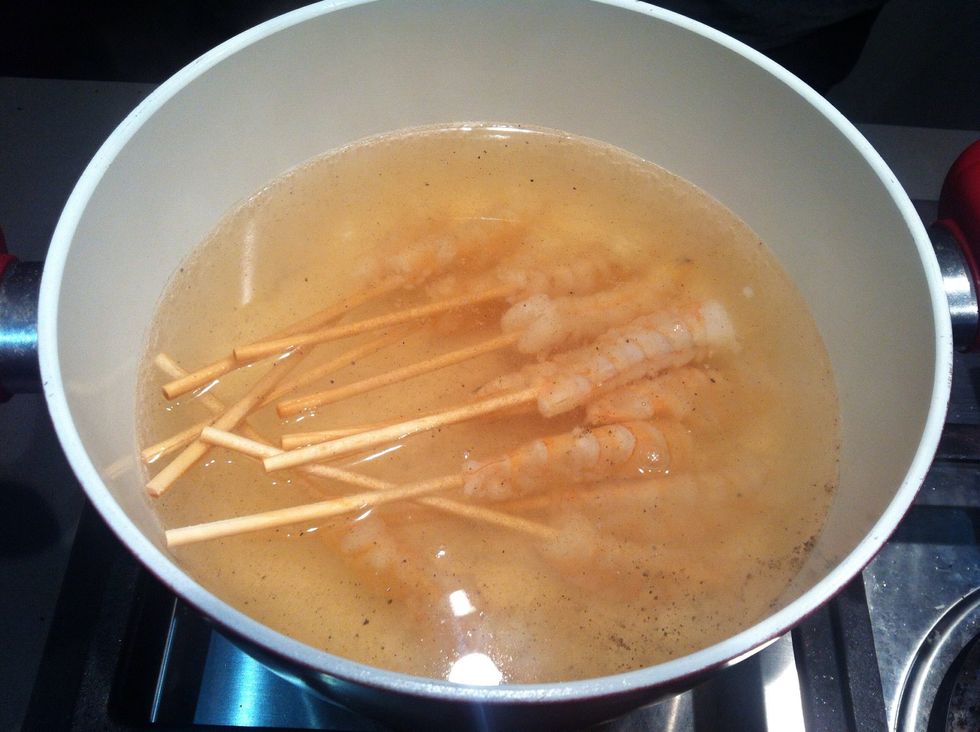 When the water is boiling, add the shrimps, then wait until the water starts boiling again...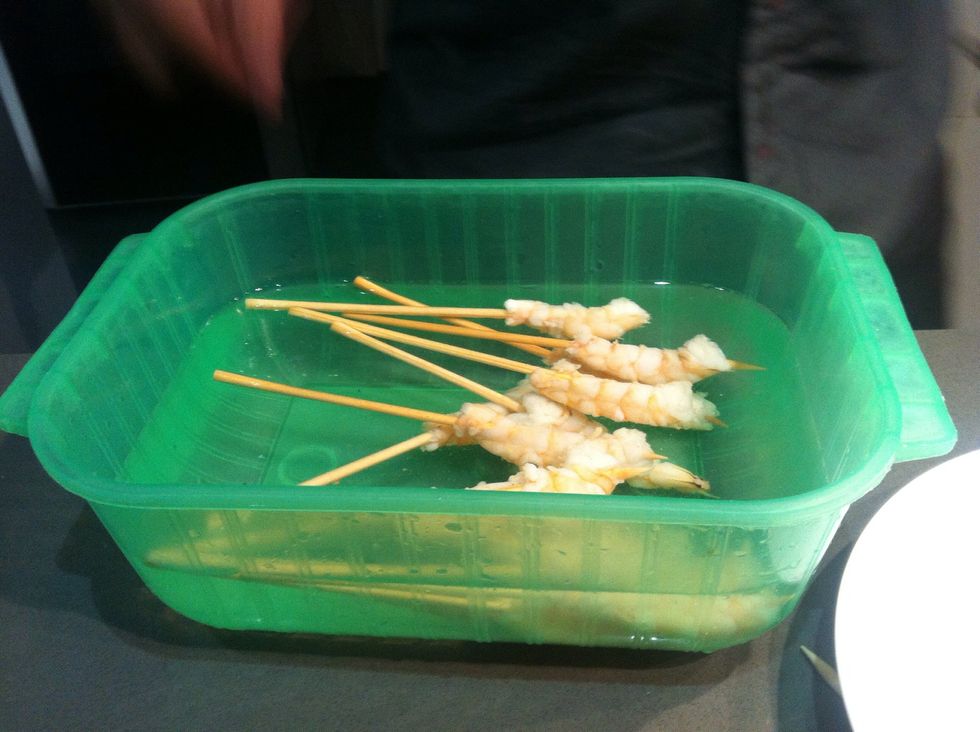 Once they are cooked, you can put them quickly on cold water to stop from overcooking and bring them back to manageable temp...
Stick one chunk of shrimp on the skewer...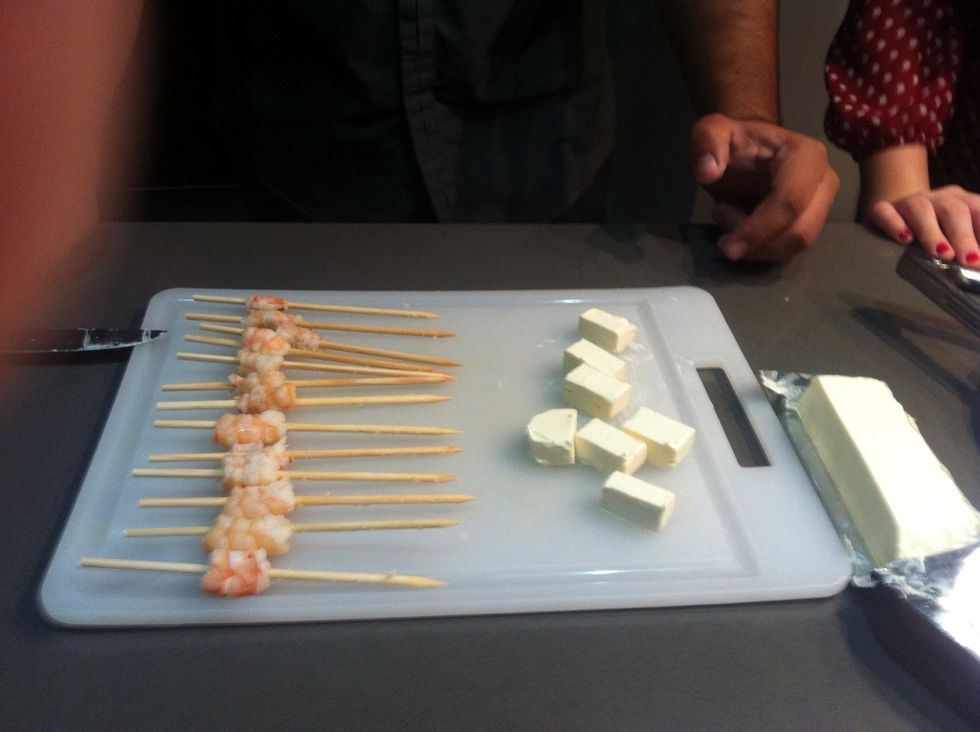 Cut some bite sized pieces of cream cheese...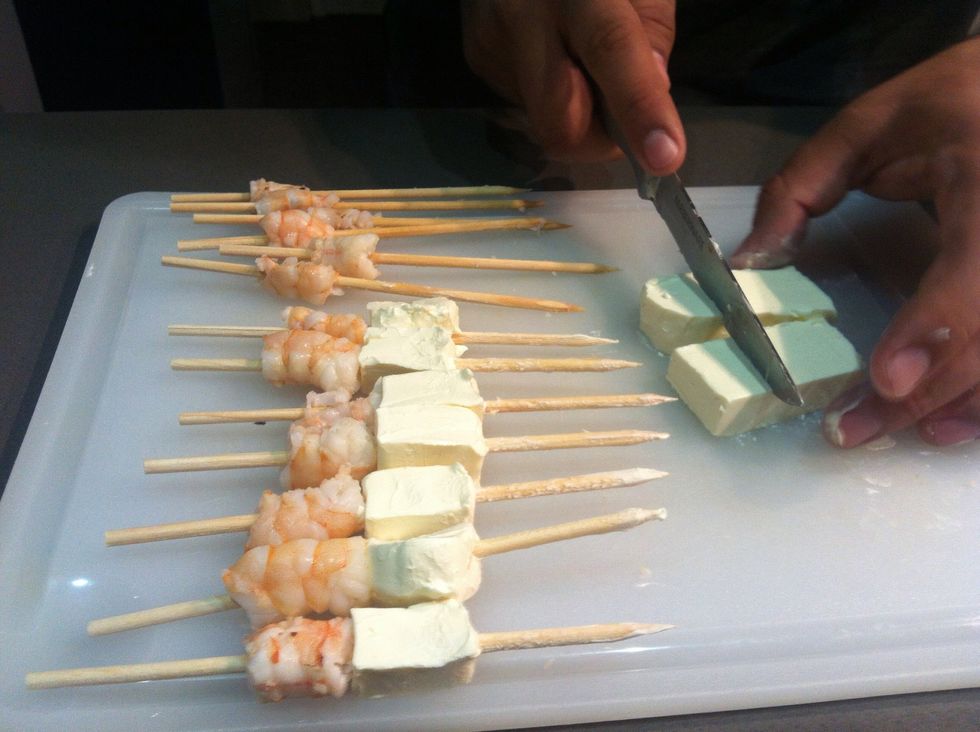 ...and stick this also on the skewer
Make sure to put the cream cheese in the fridge before cutting the little pieces, so it is easy to handle... Just a few minutes on the freezer will do the trick!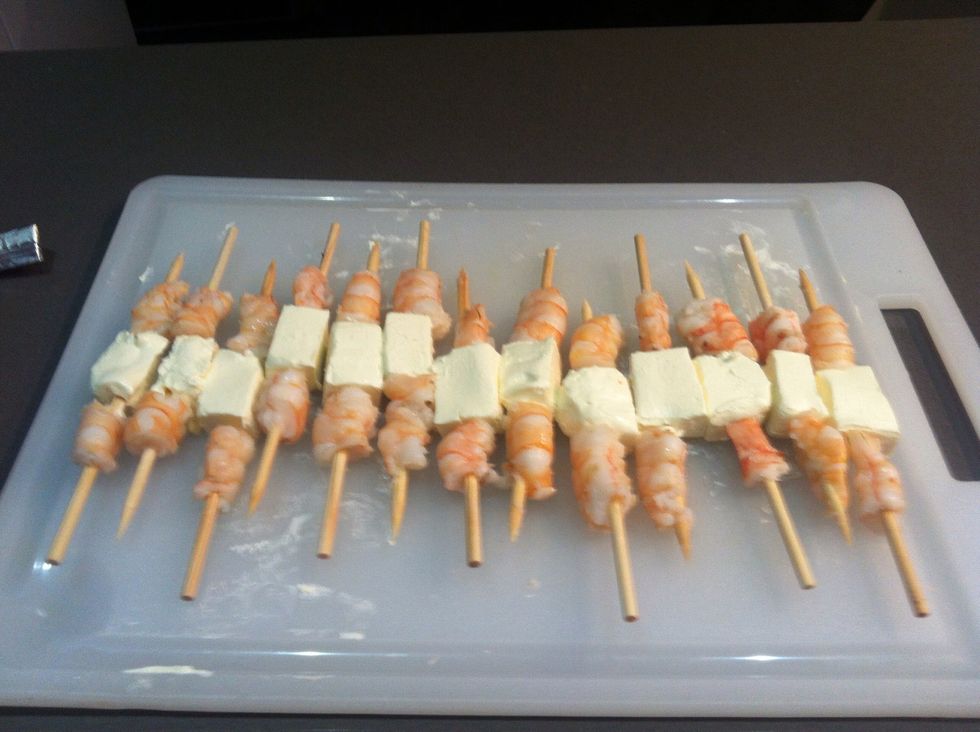 Finally, add another chunk of shrimp in the end :)
The cream cheese will turn very soft very quick, so its a good idea to put them on the freezer while you prepare the eggs & panko in the next step... Again, just a couple of minutes will do the trick
Crack the eggs on a deep dish, add a little soy sauce (just a spoon, to add a little flavor)... Put some Panko breadcrums on another flat dish...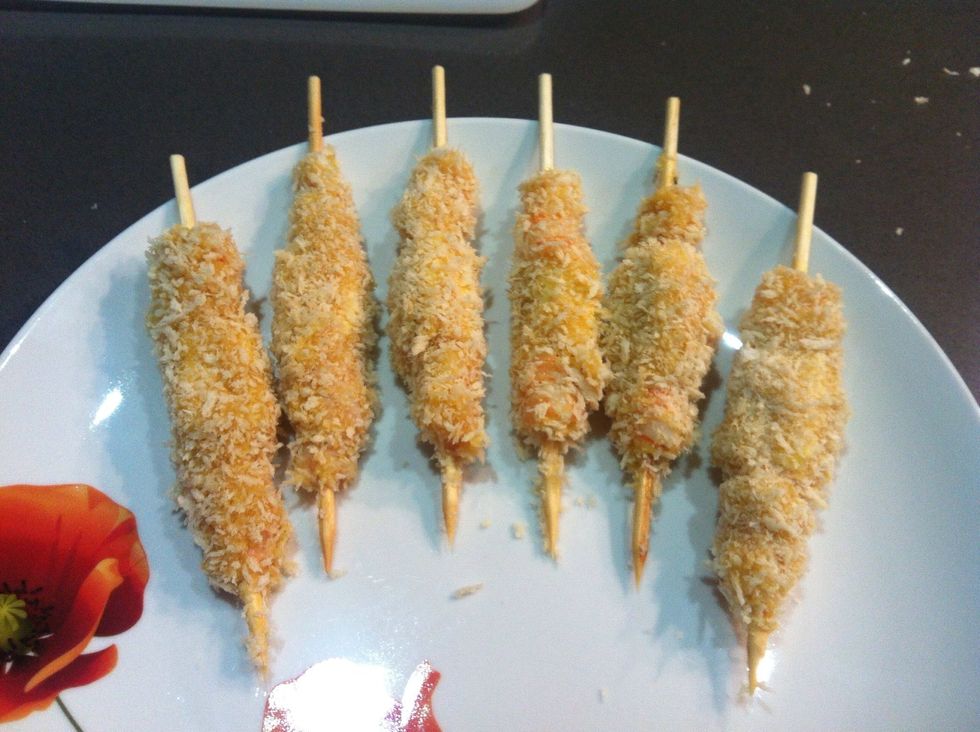 Looking good!!! We're almost done, i promise!
Put the oil on a pot large enough to fit the full skewer... Make sure it's really hot before you start frying your kabobs, otherwise it will absorb too much oil ;)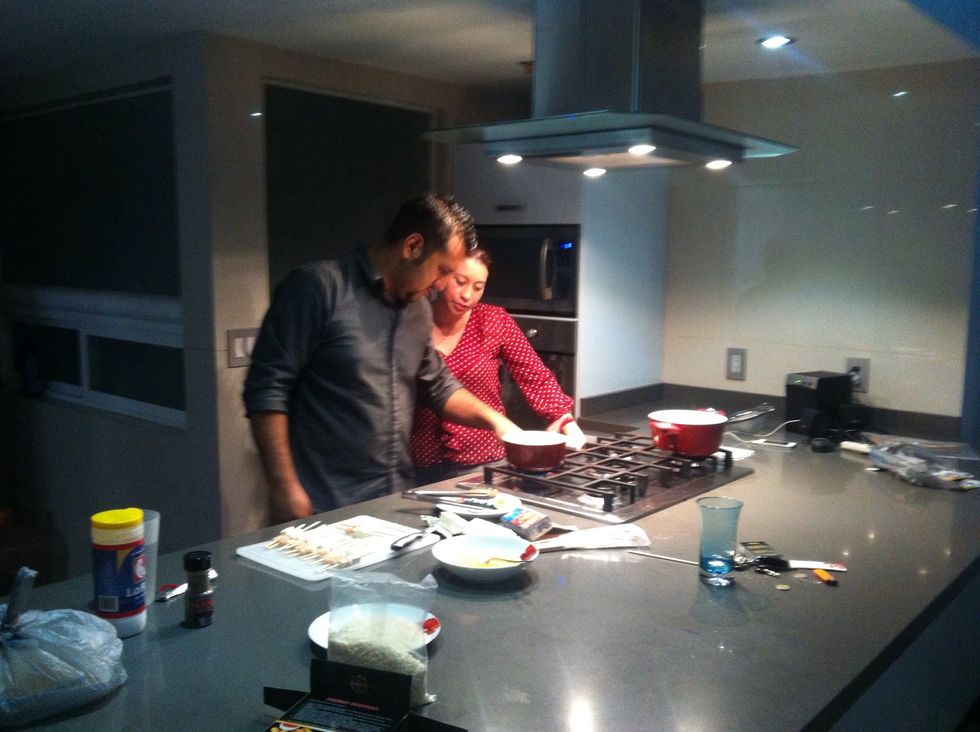 My little sis is paying a lot of attention!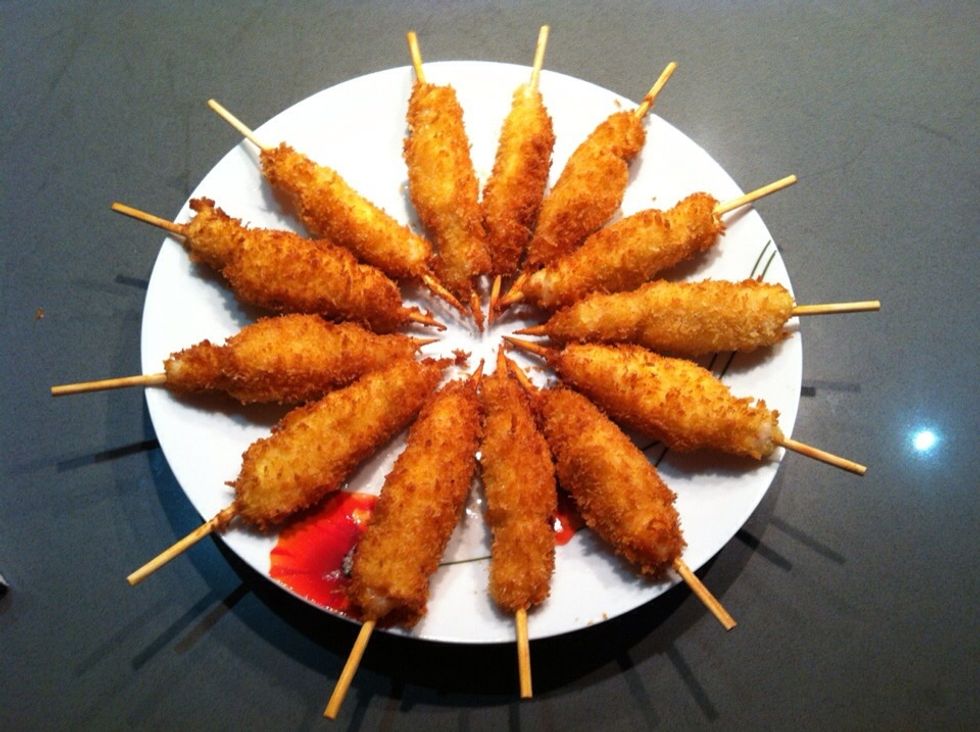 There you go!! Dinner for 4 ready!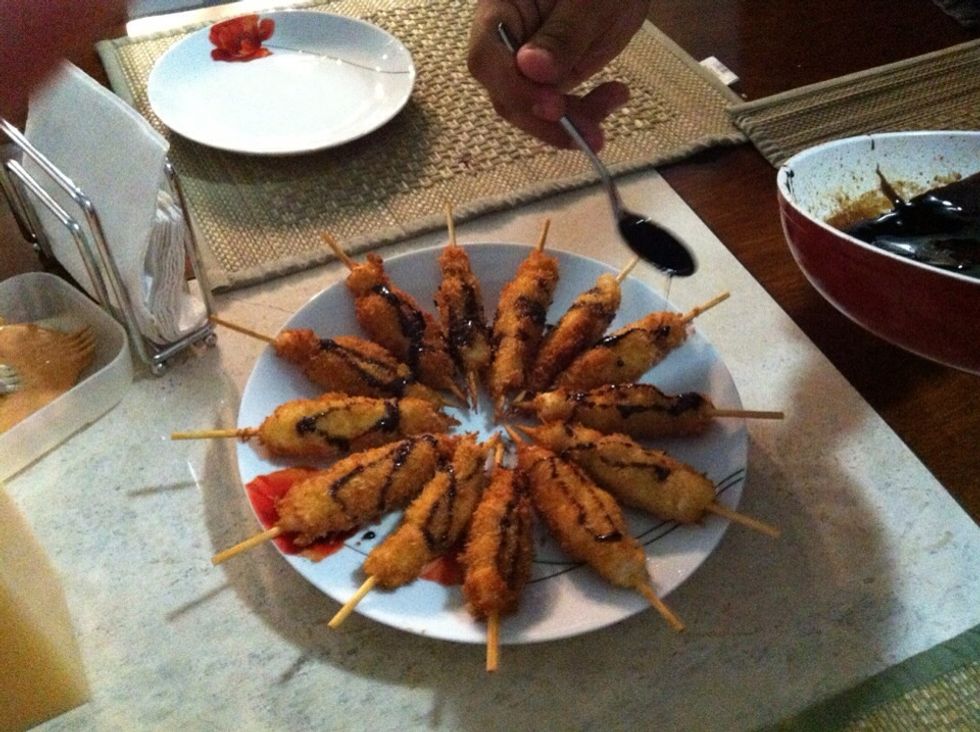 I have a very sweet tooth, so if you can get your hands on some unagui sauce, just put a little on top... Otherwise you can use some thousand islands dressing, or even some sriracha...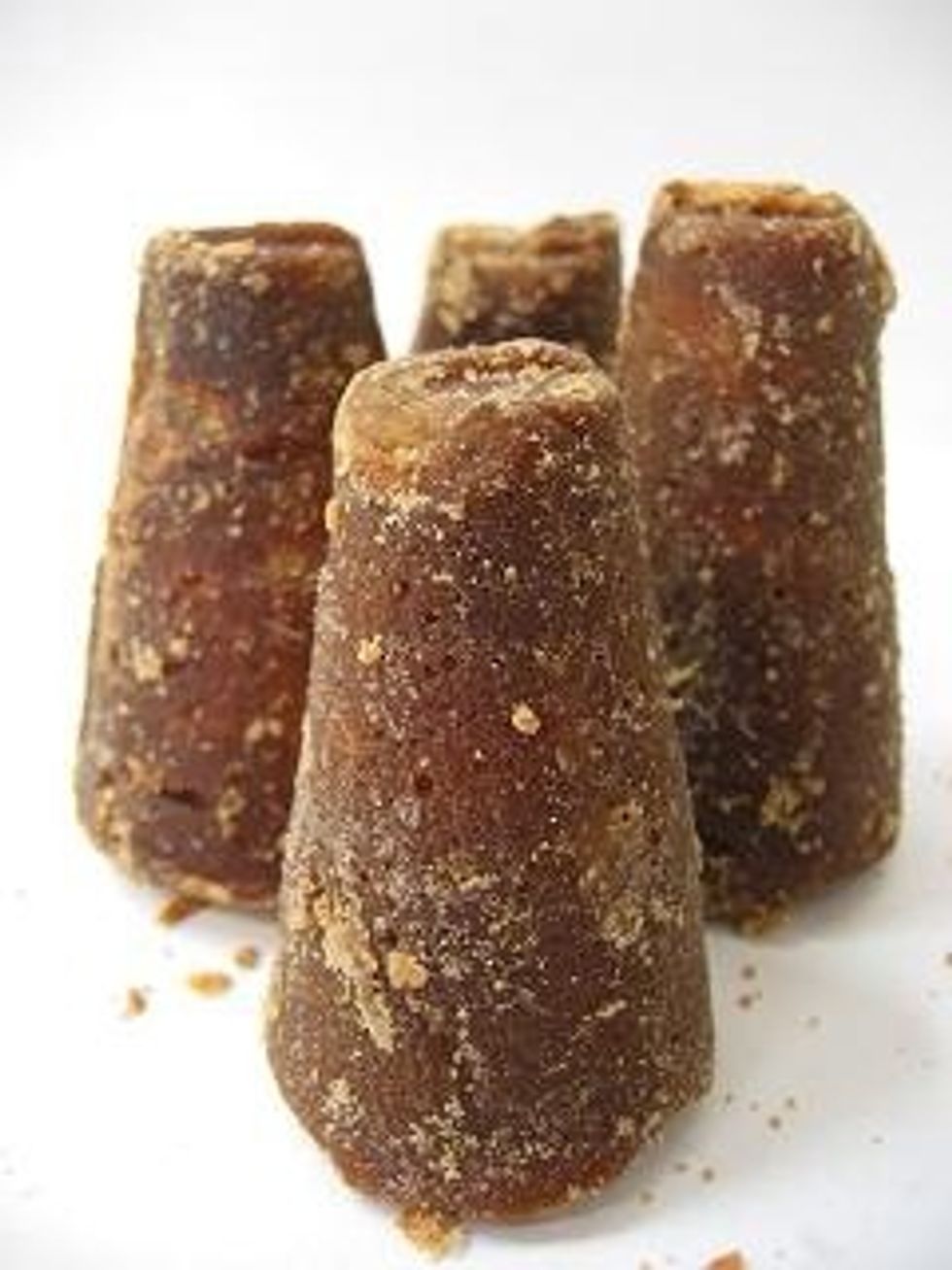 I made my own sweet sauce using soy sauce, onion, and piloncillo (pictured here, i don't know the translation!)... By far this one my best sweet sauce ever!!! Let me know if you want the recipe, ok?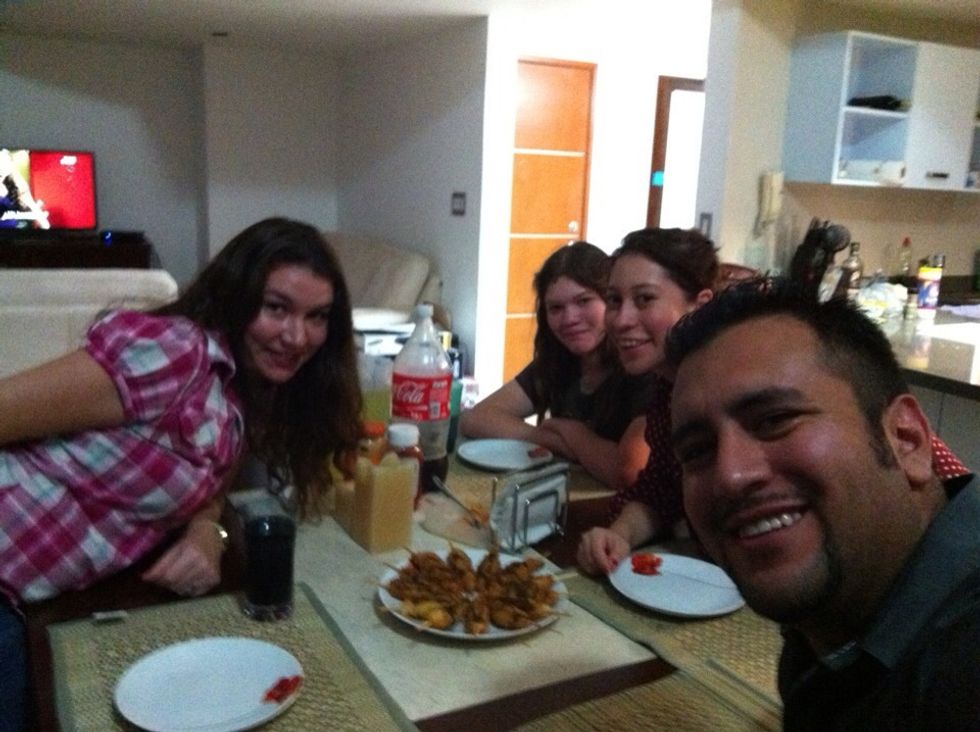 That's it!! Buen provecho to all of you, i hope you like it, and see you soon 😃
12.0 Shrimps
1.0 Cream cheese bar
Cooking oil
Salt
Pepper
Panko (or other breadcrumbs)
2.0 Eggs
12.0 Wood skewers