How to cook brazilians recipe "calabrese potatoes"
Now the recipe in english! Please correct me if my text is not good! Those are a incredible delicious brazilian recipe! Direct from my mother!!
1867
Boil the potatoes with their skin, until it is firmly cooked. Let it dry well.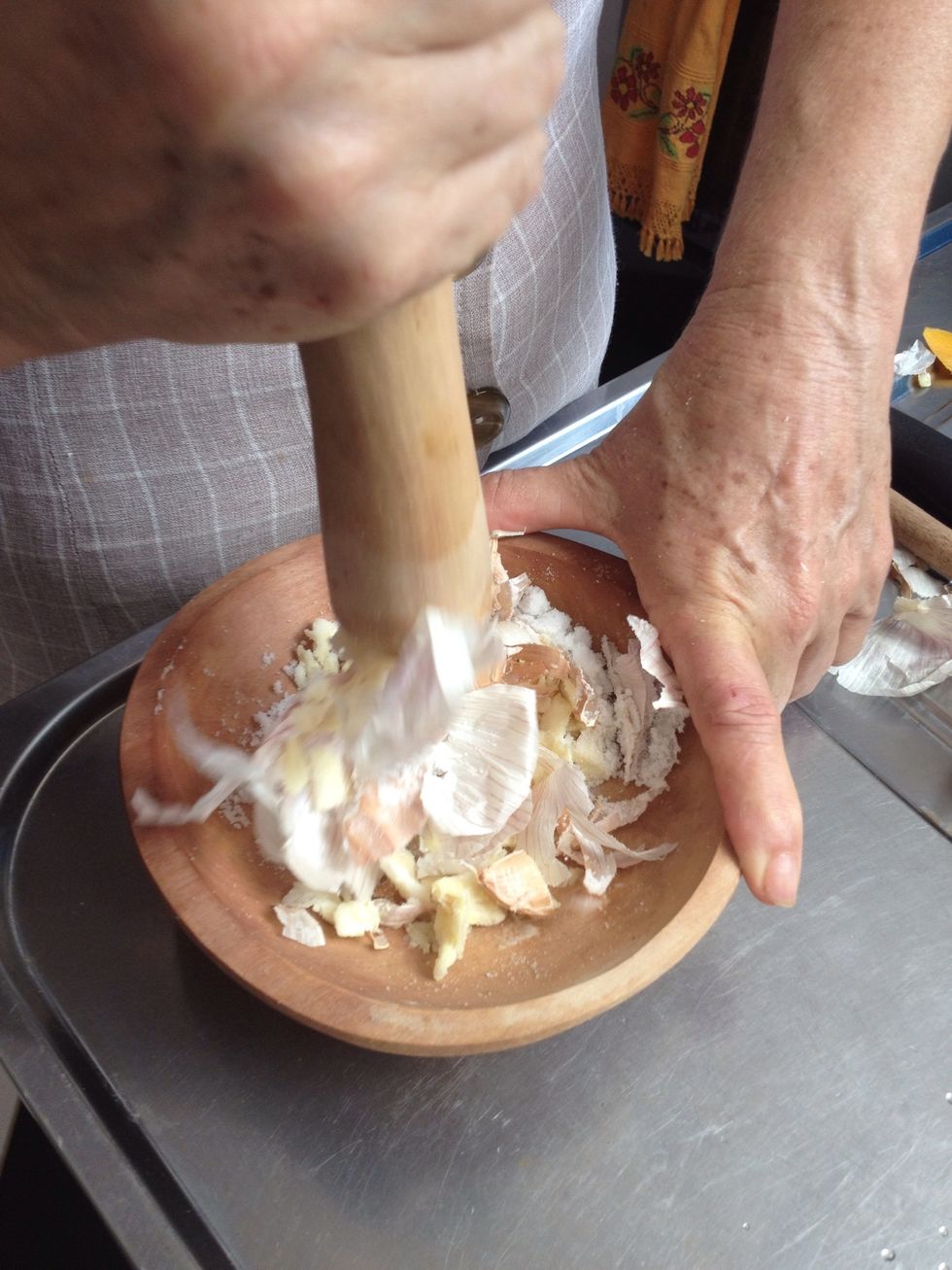 Put the garlic chopped in big slices with some skin and the salt. Smash it well!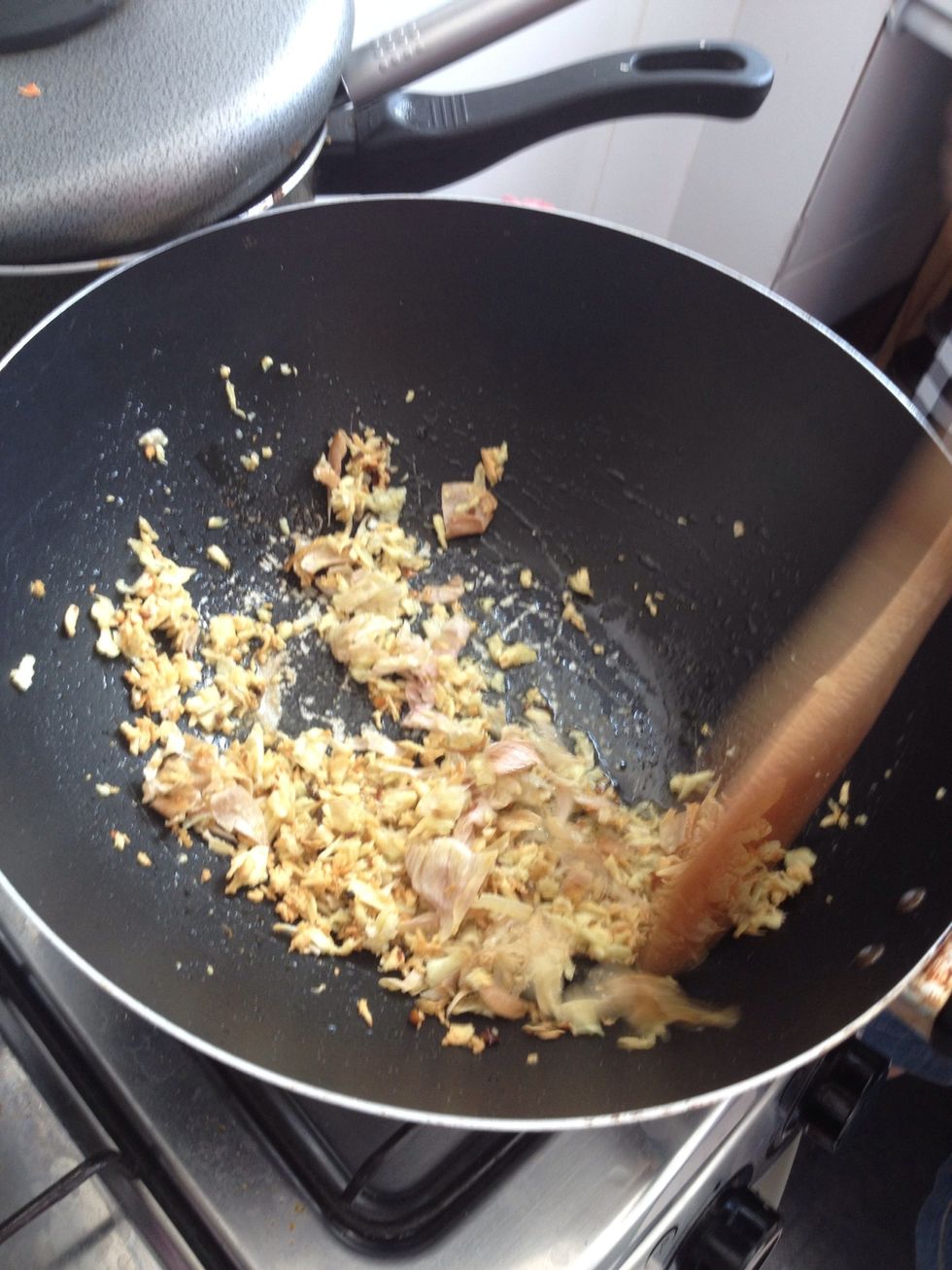 In a large pan, put together the olive oil, the smashed garlic and the hot dried pepper, fry it until is golden! Be carefull to not burn the garlic, or it will be bitter ><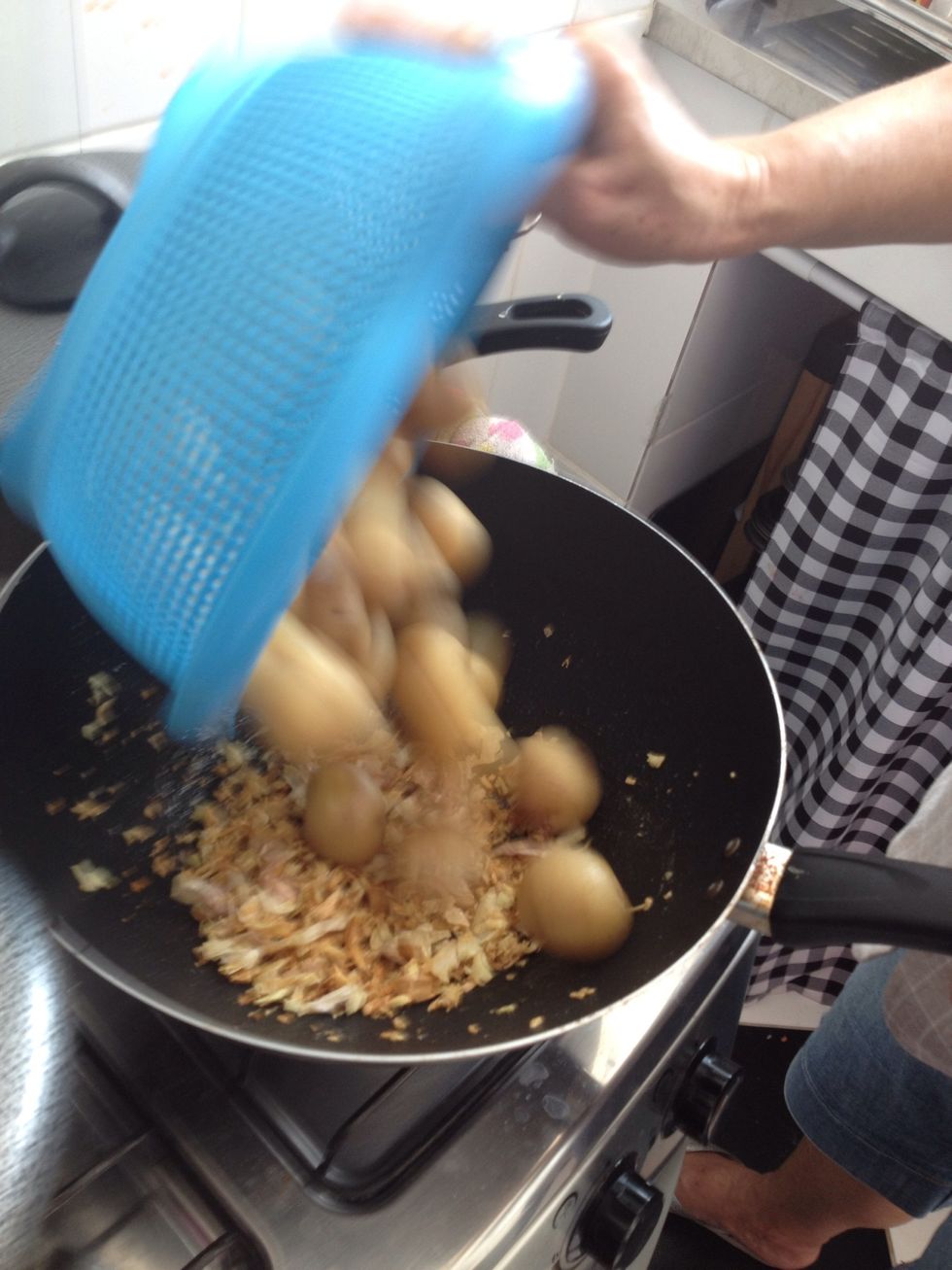 Add the potatoes while still hot to the garlic!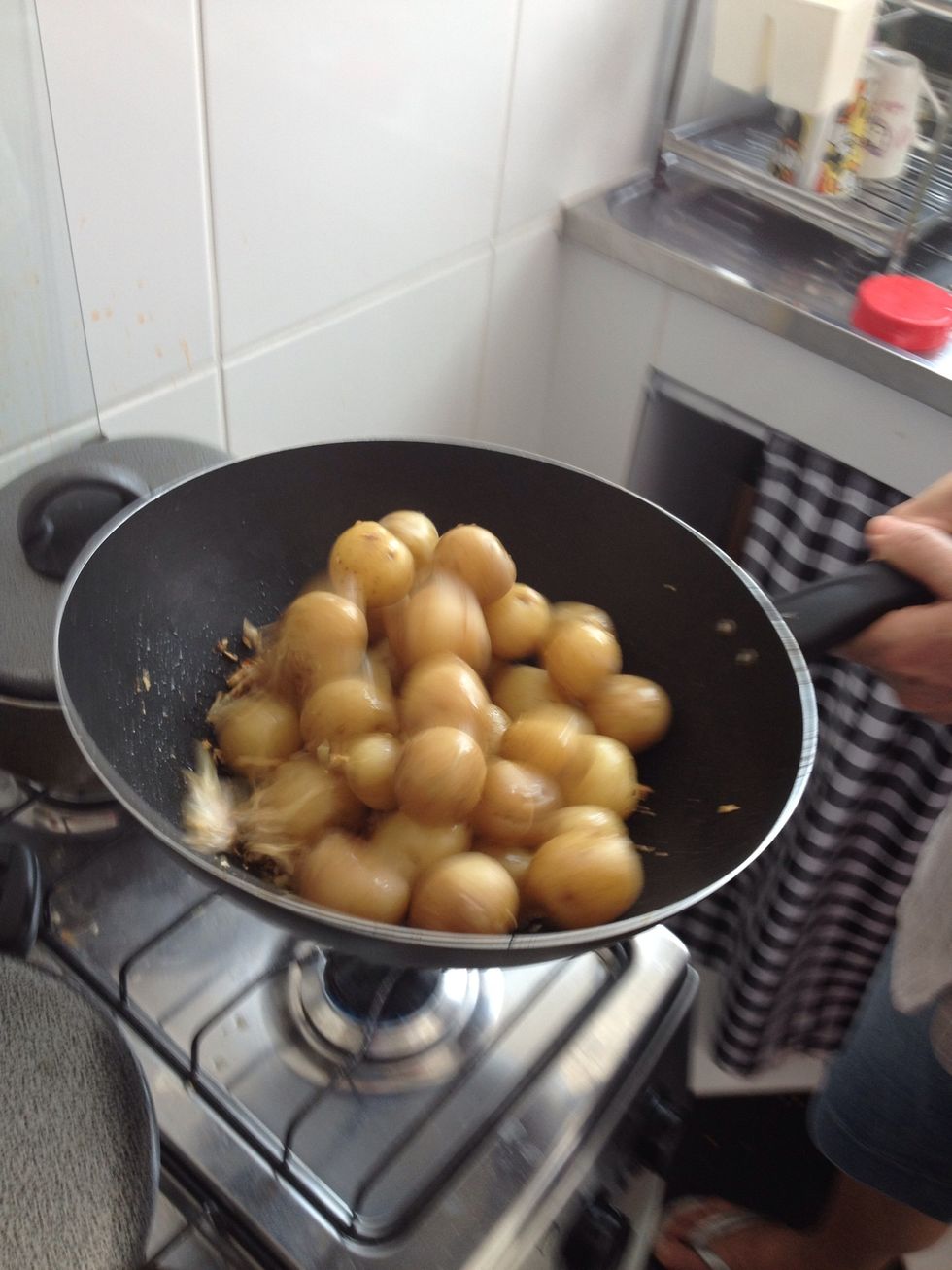 Mix the fried garlic with the potatoes until all the spices attach to the potatoes! Frie it, stirring for 2 or 3 minutes!
Now is just wait to chill! Do not cover the potatoes until it's hot, ok?? You can keep this in the fridge! It goes perfect with a very cold beer and good friends!!
1/2lb Small potatoes
1.0 Full medium Garlic
1.0Tbsp Calabrese dried pepper (hot dried pepper
1.0tsp Salt
3.0Tbsp Olive oil
Campos, Rio De Janeiro, Brazil