Cook Braised Shiitake Mushrooms With Broccoli
683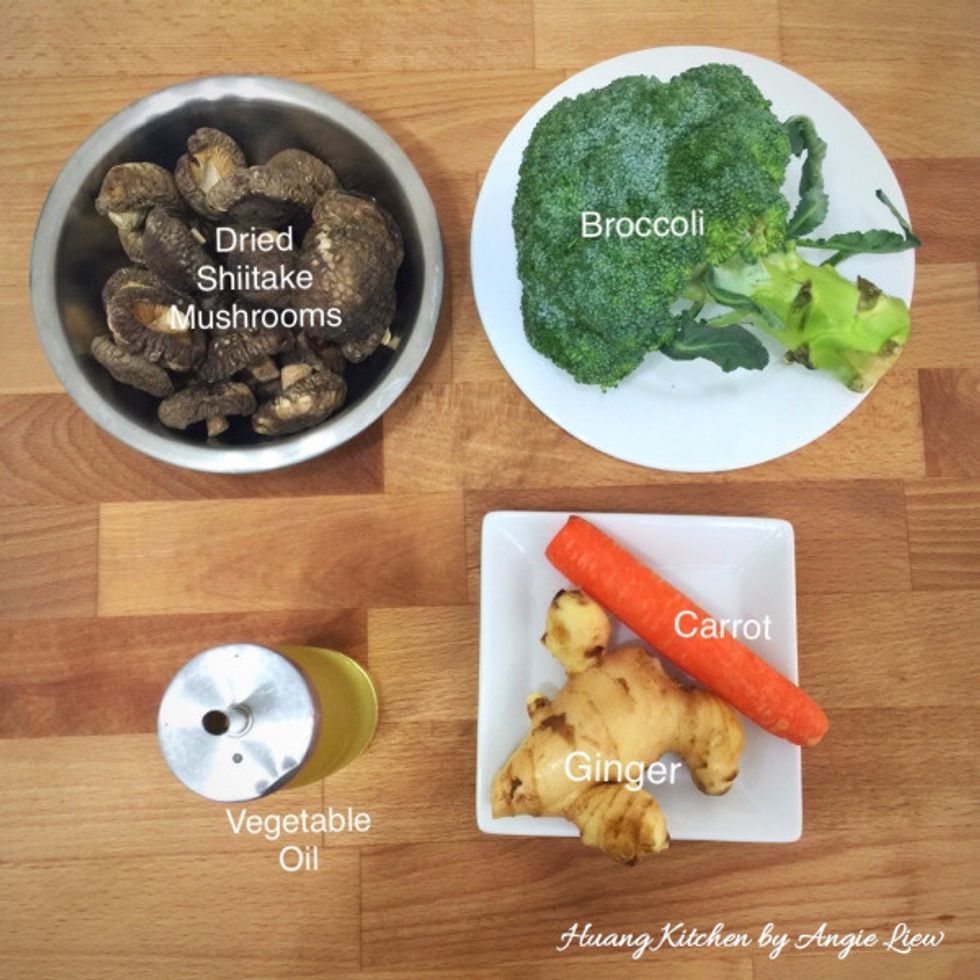 Prepare all ingredients needed to cook this dish.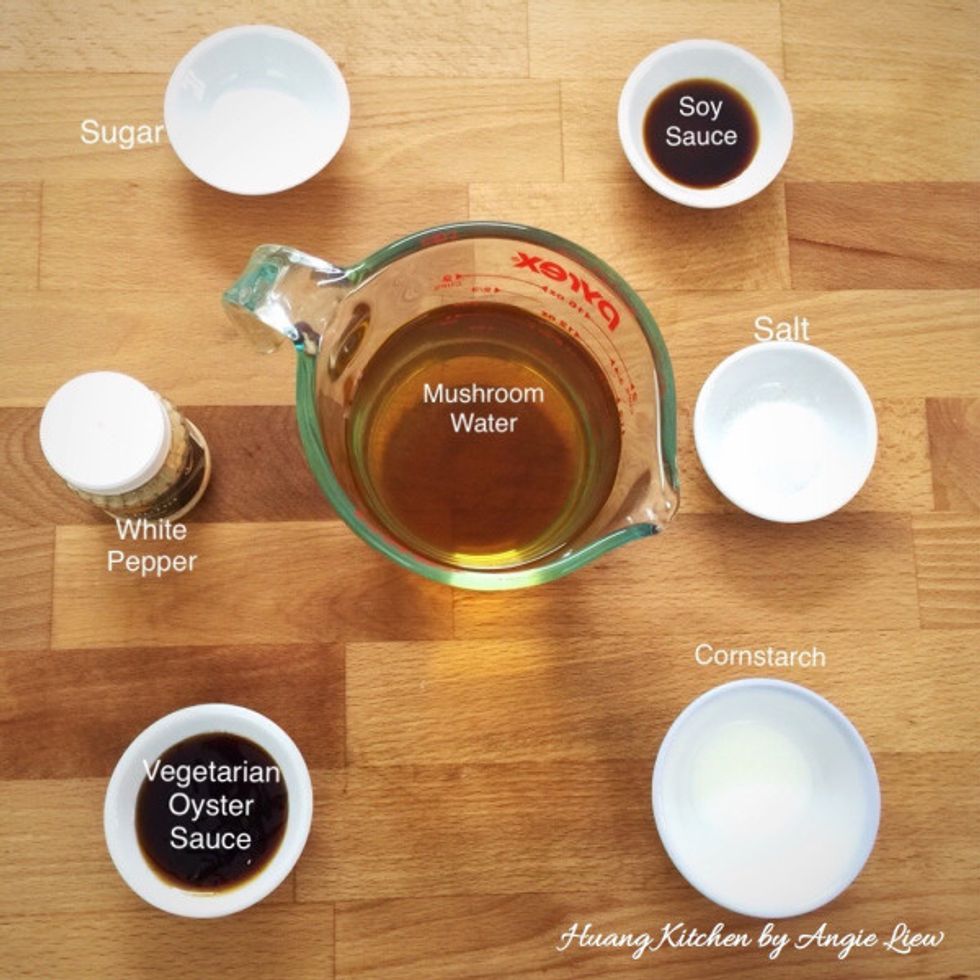 Also, have ready all the seasonings needed.
Soak dried shiitake mushroom in water until slightly soft.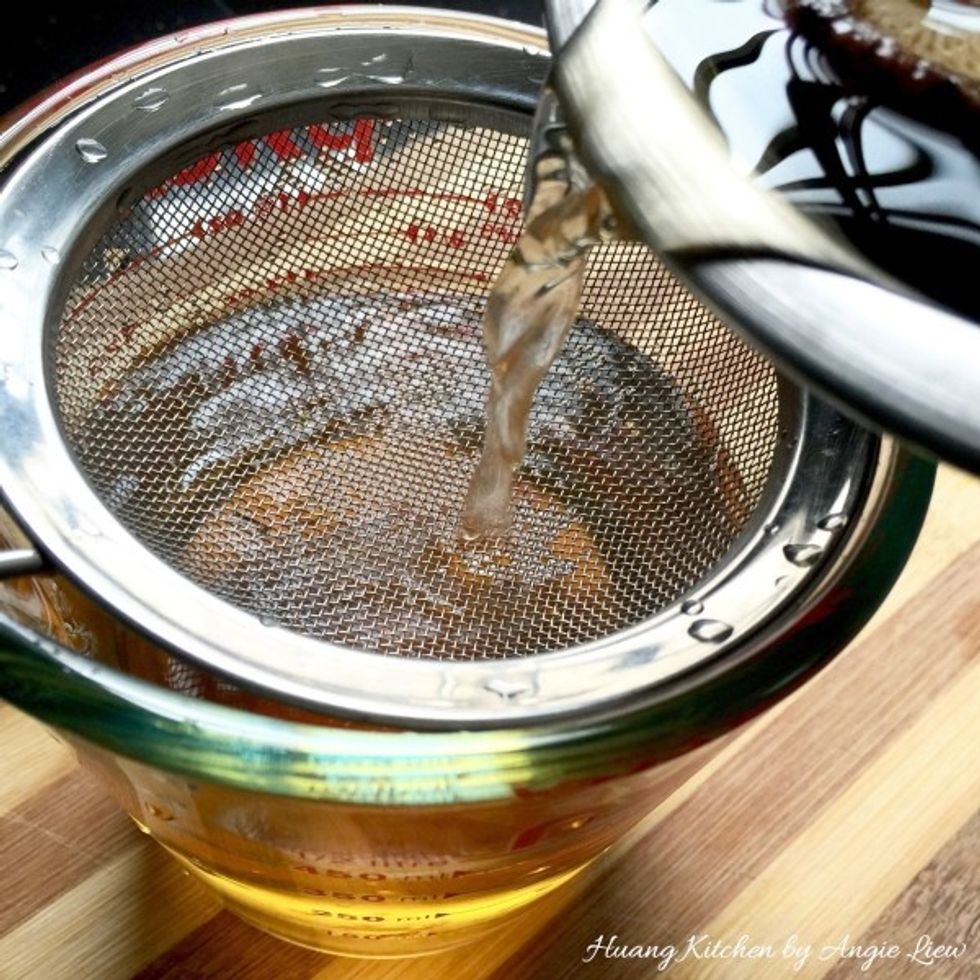 Strain and retain 1 1/2 cup of mushroom water (from soaked mushrooms).
Drained the rehydrated shiitake mushrooms.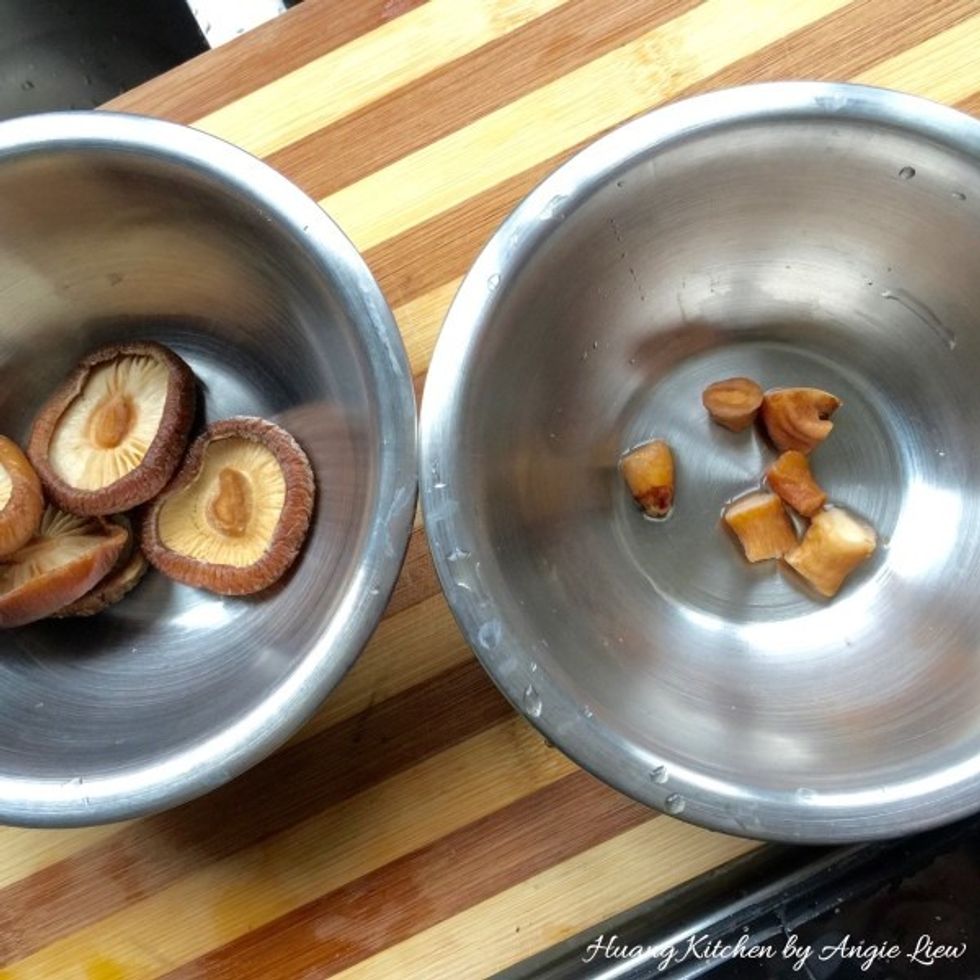 Using a pair of scissors or sharp knife, cut and remove the stems from the softened mushrooms.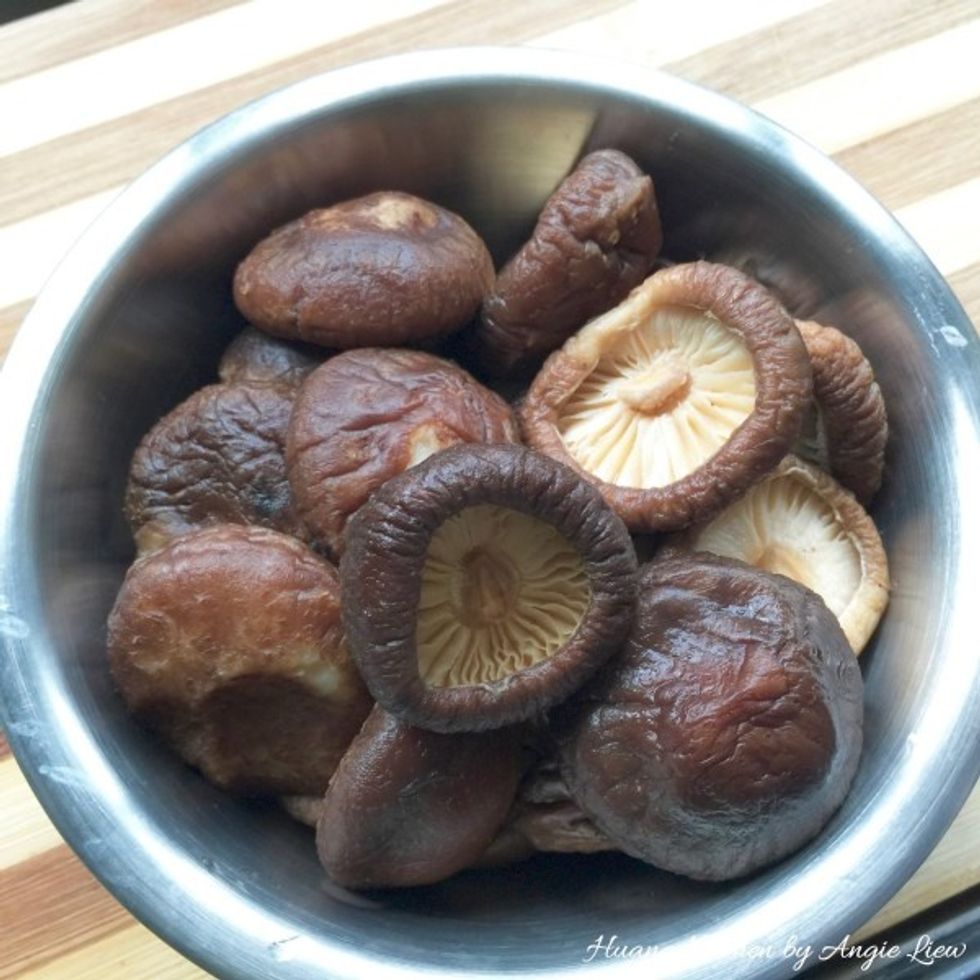 Set aside the mushrooms for use later.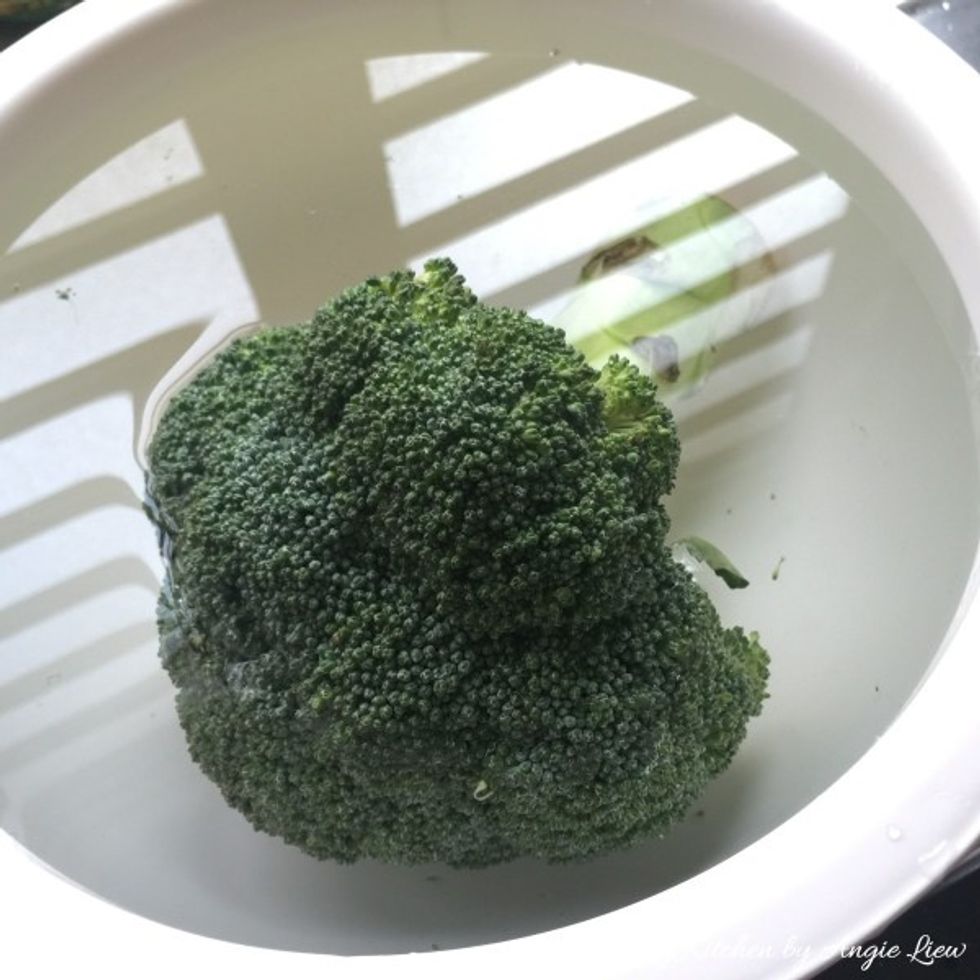 Soaked the broccoli in salt water for about 5 minutes and then rinse to remove any dirt.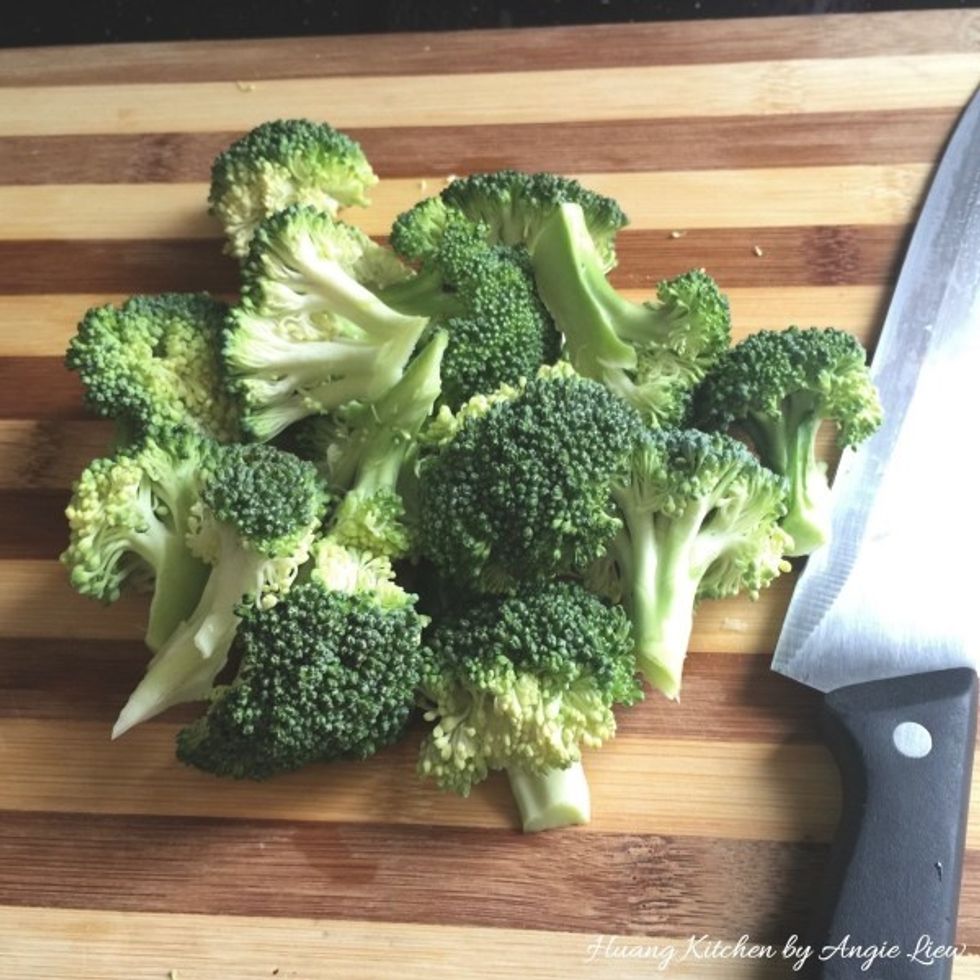 Then cut the cleaned broccoli into florets by cutting them off from the stem.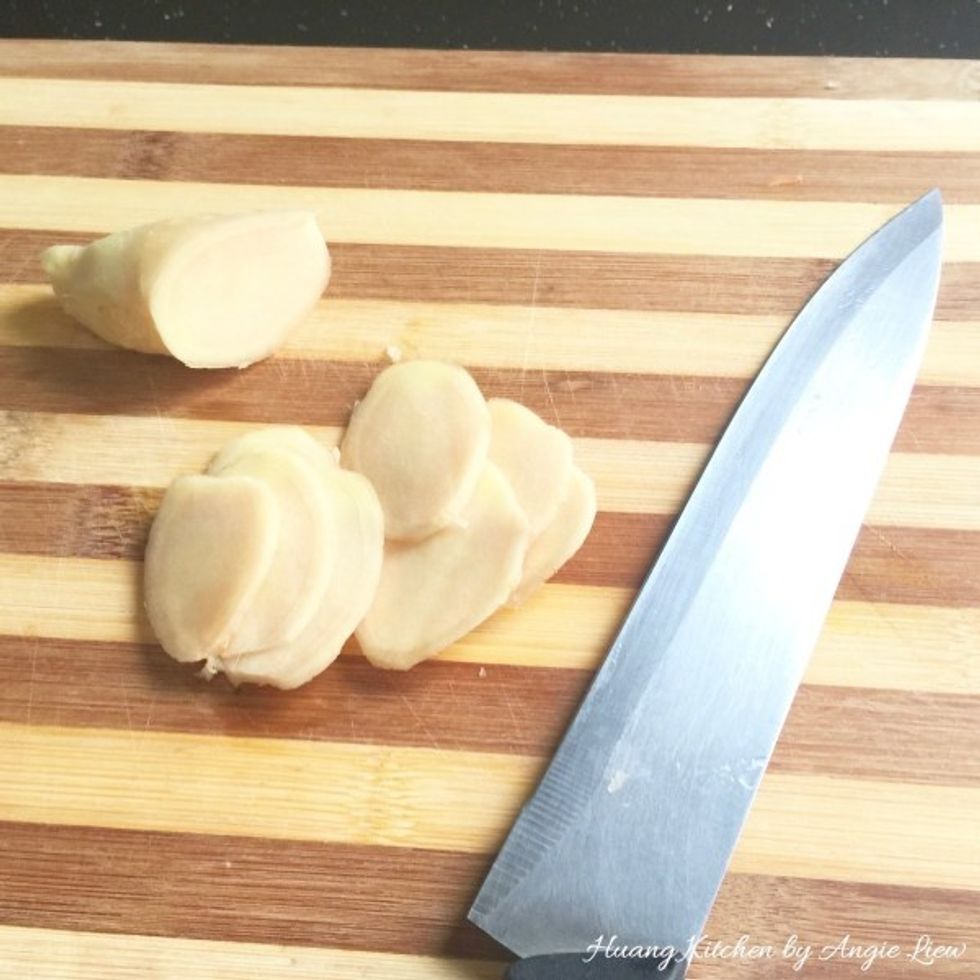 Skinned and cut ginger into slices.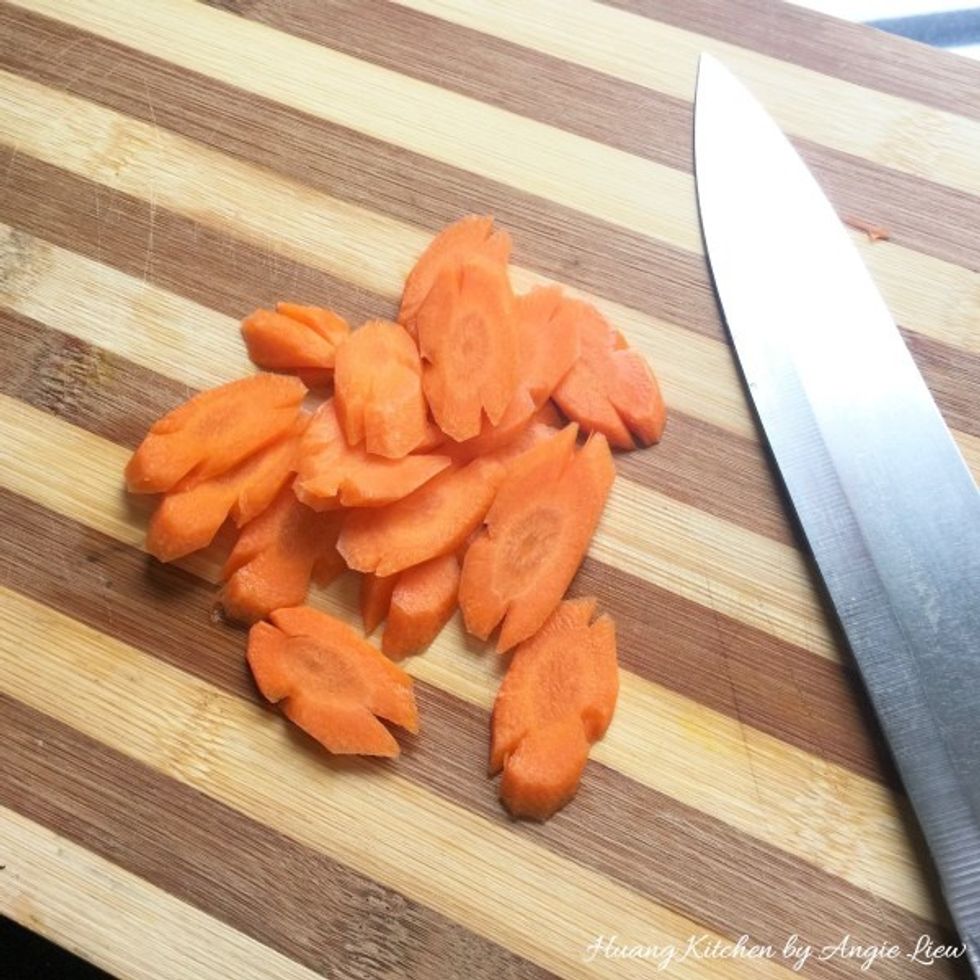 Cut one carrot into slices.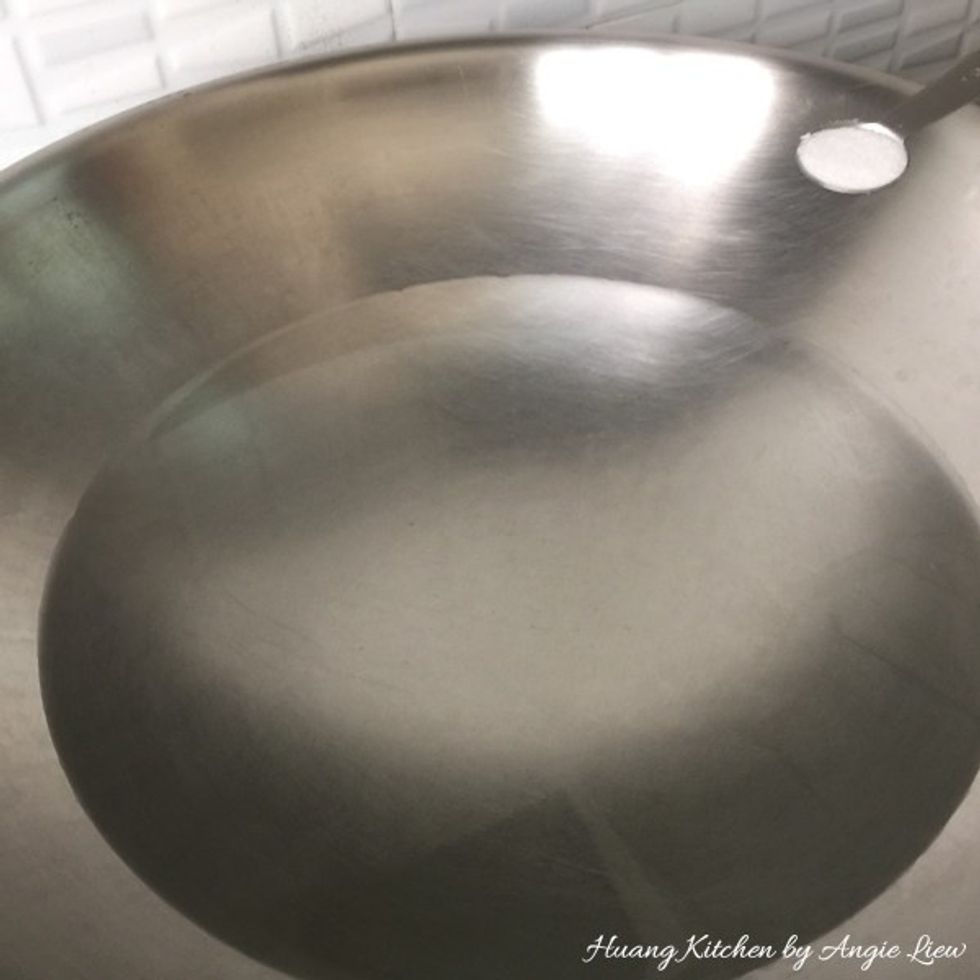 Boil some water in a wok and add in salt.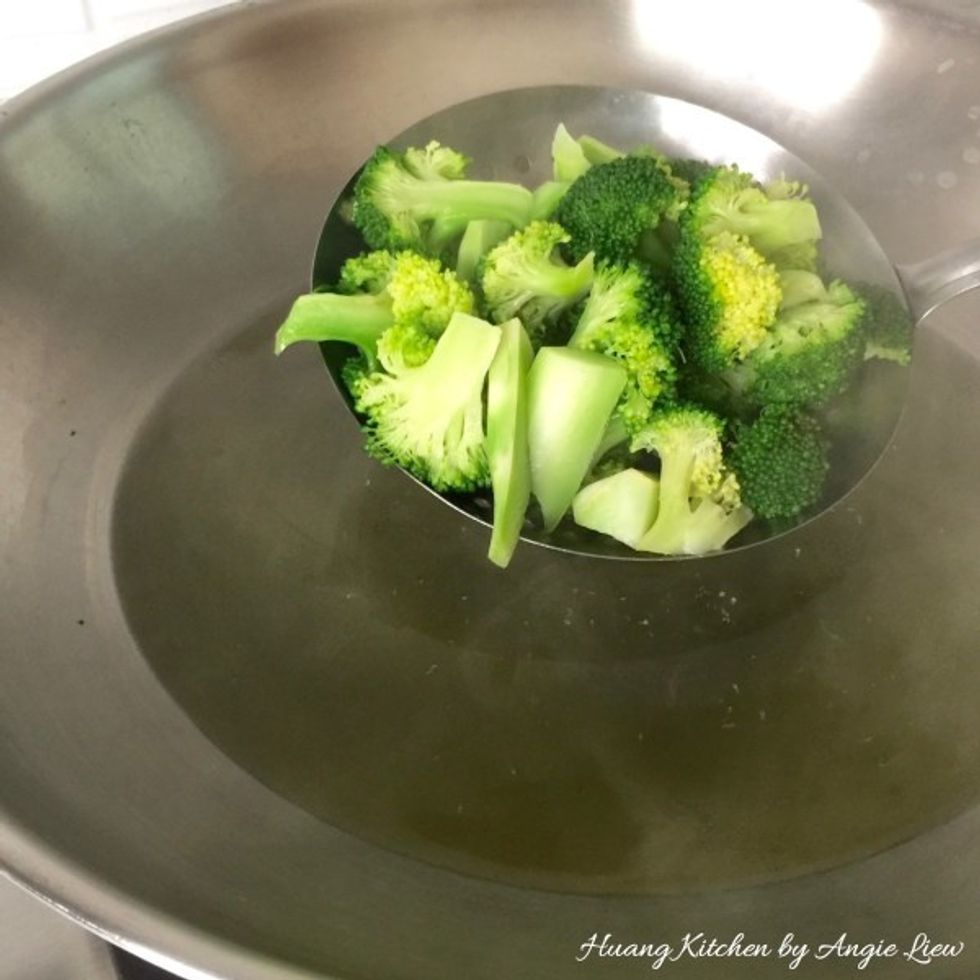 Blanch broccoli florets in the boiling water for 1 to 2 minutes. Remove the broccoli florets with a ladle and drained dry. Set aside for later use.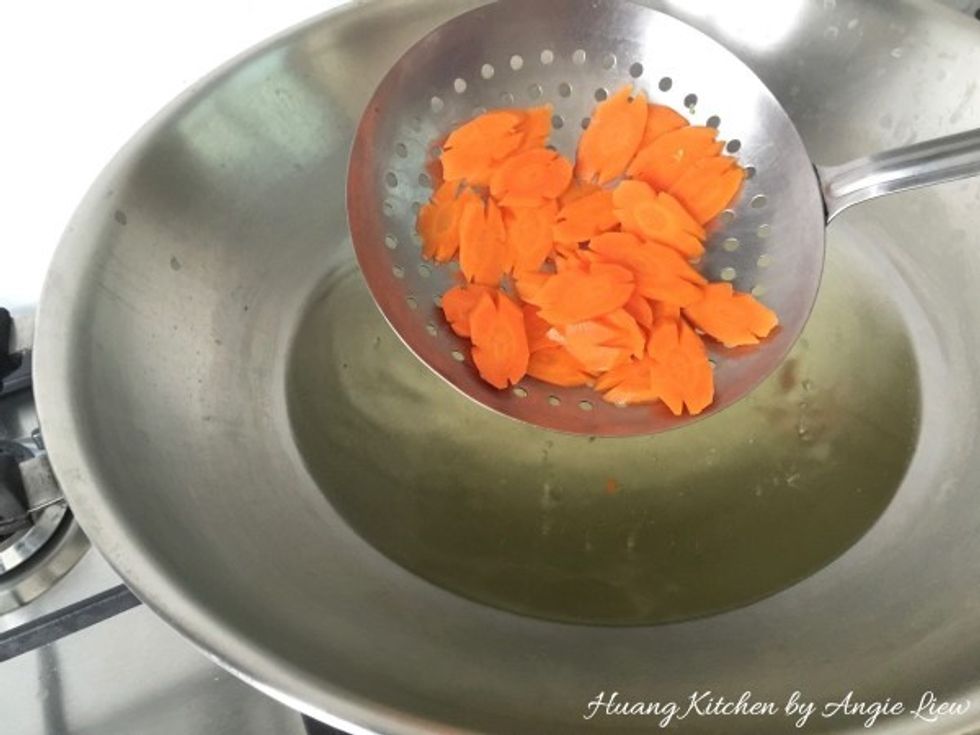 In the same wok, blanch the sliced carrots for 1 minute and set aside. And we're ready to cook the dish!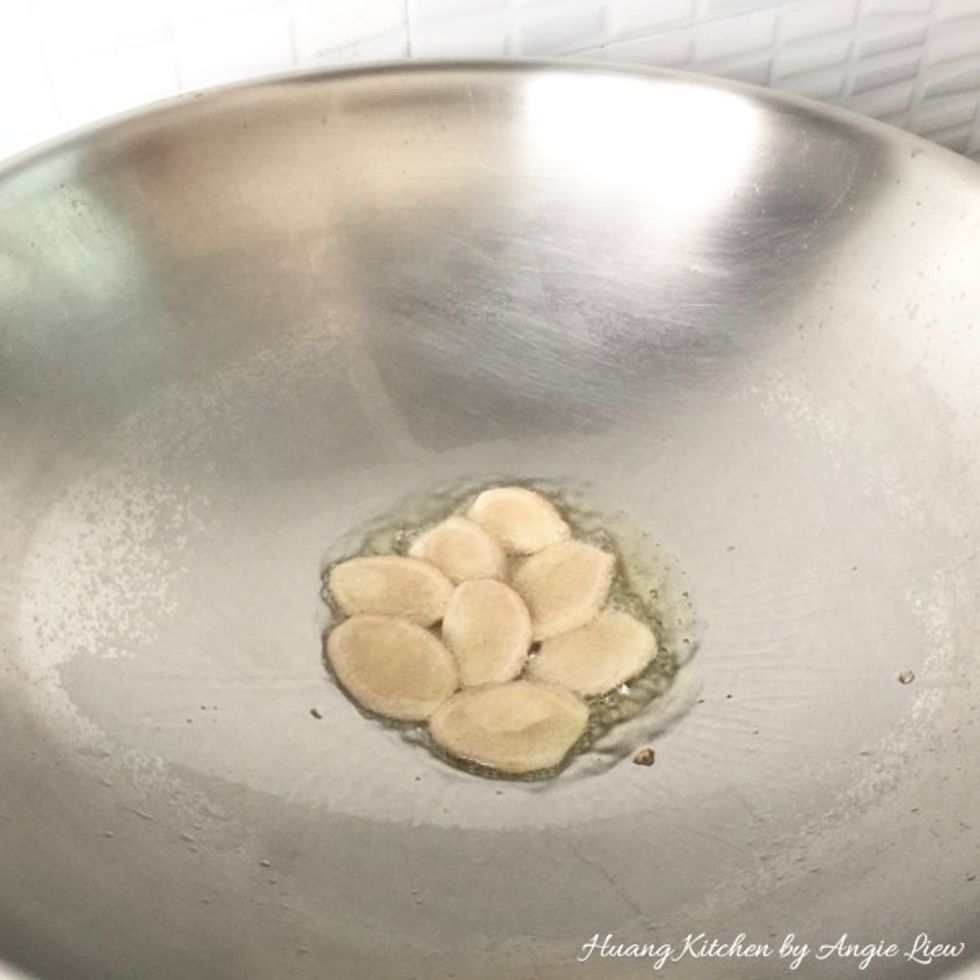 Heat up oil in a wok and saute the cut ginger slices.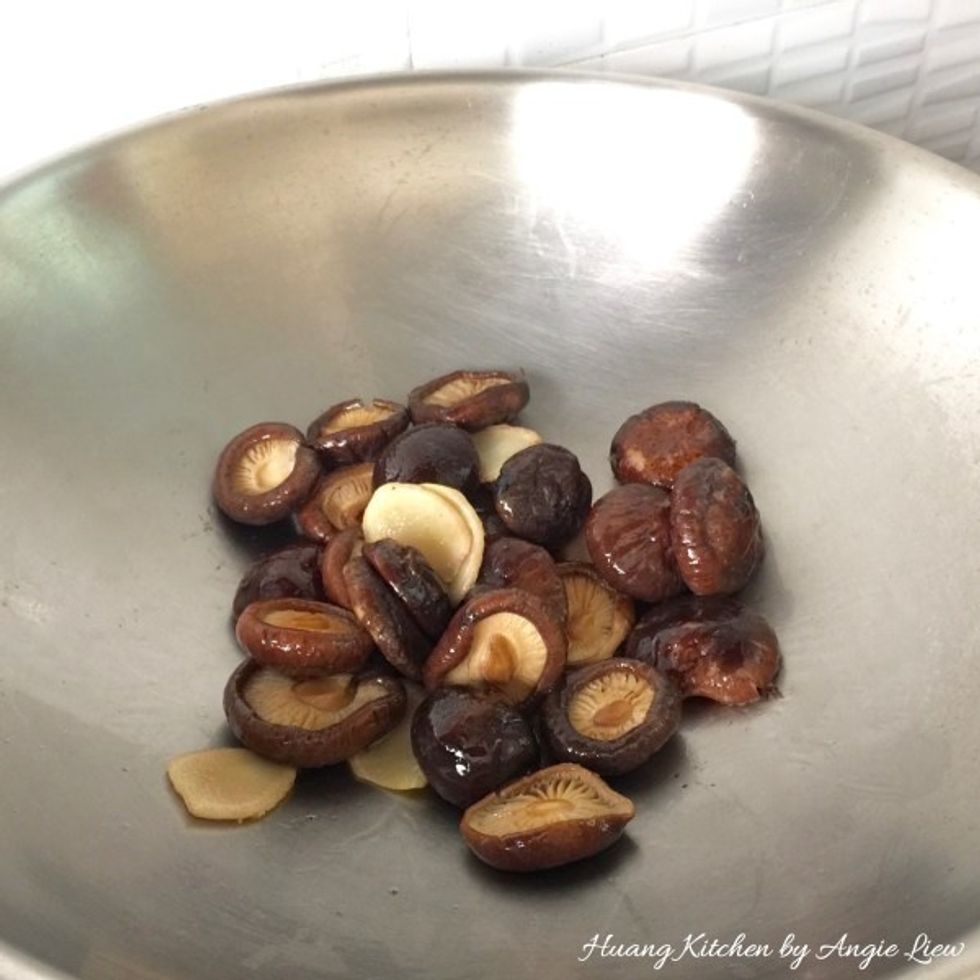 Add in the drained and rehydrated shiitake mushrooms. Stir fry the mushrooms until fragrant.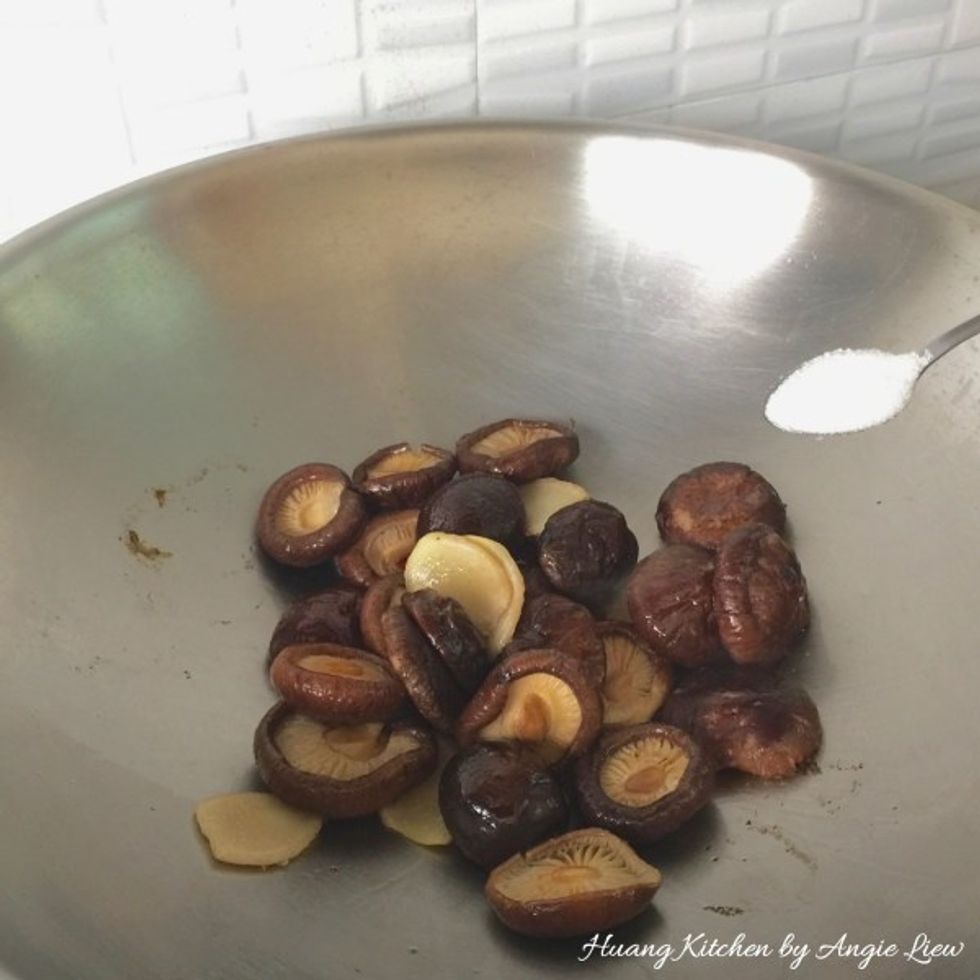 Add in sugar.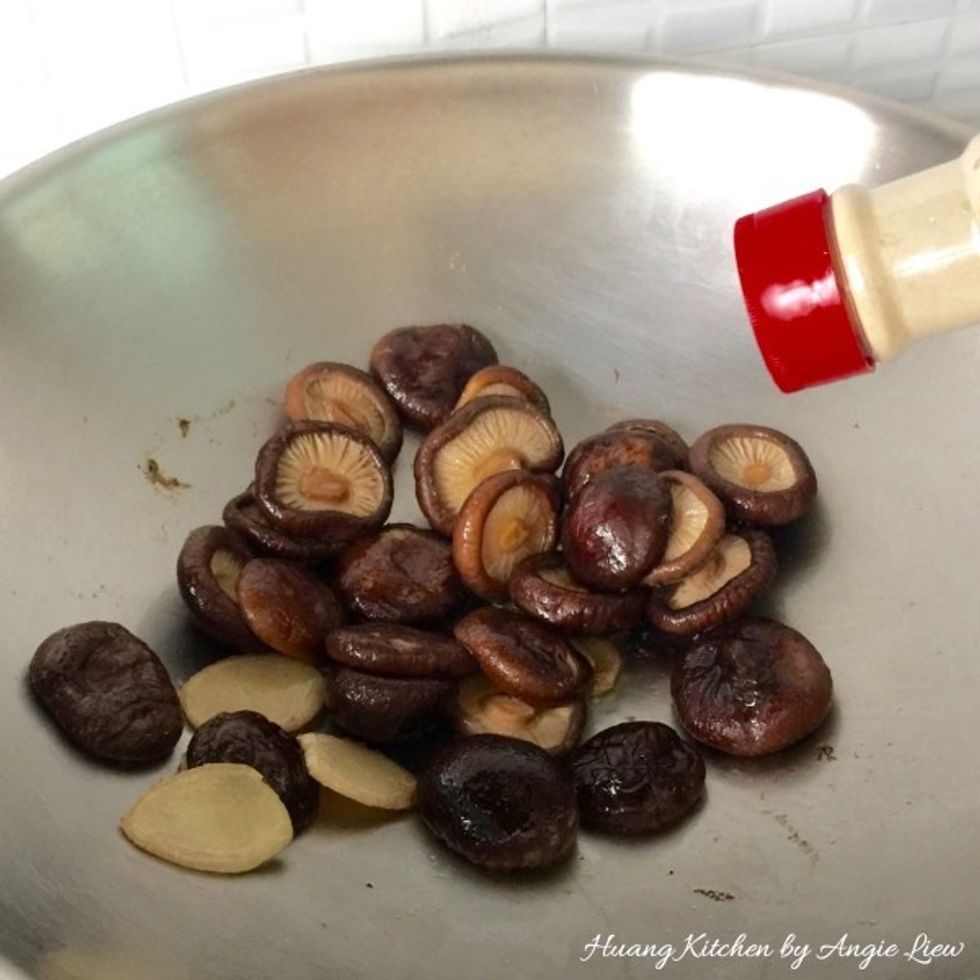 Then a dash of ground white pepper.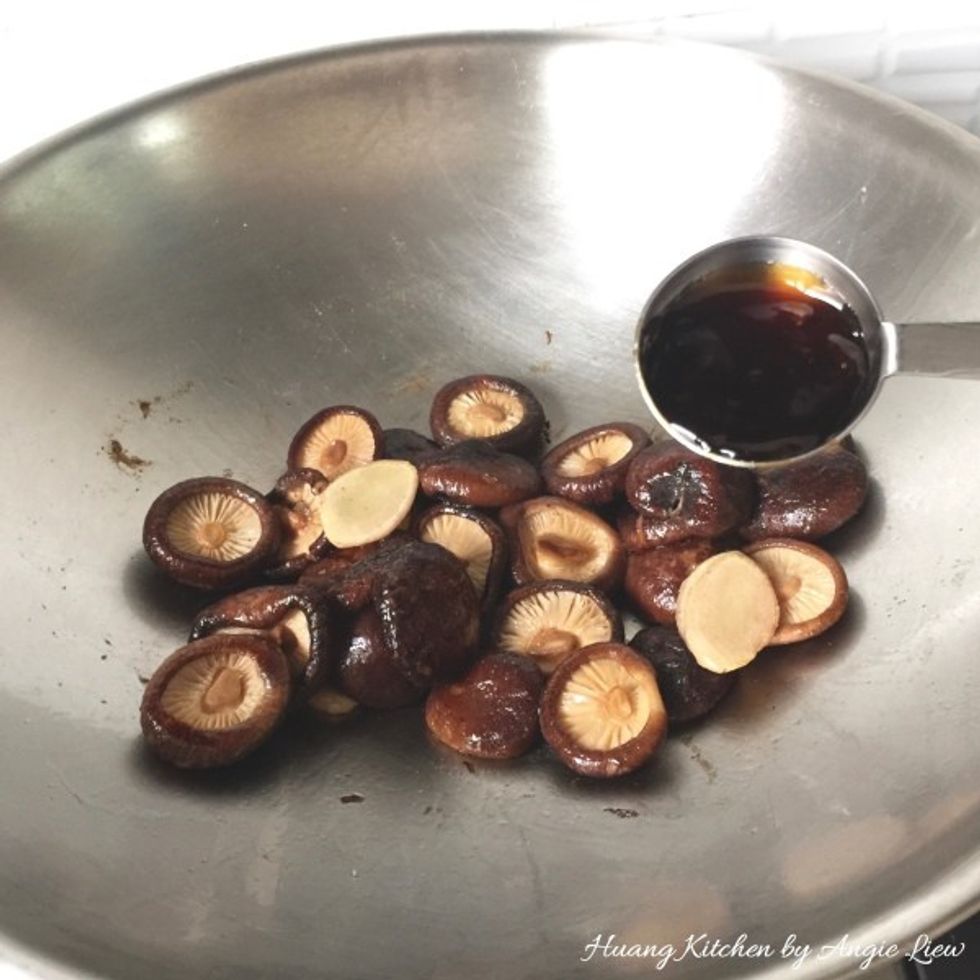 Next, add in oyster sauce.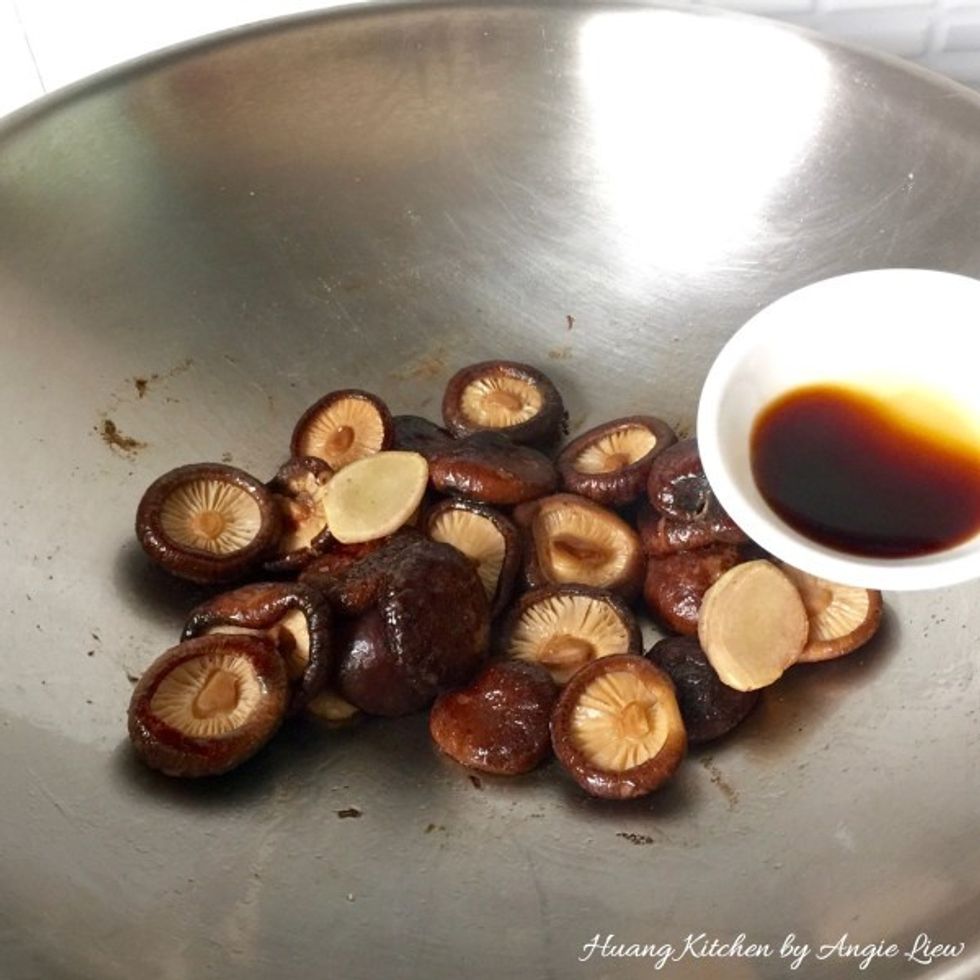 Then, stir in soy sauce.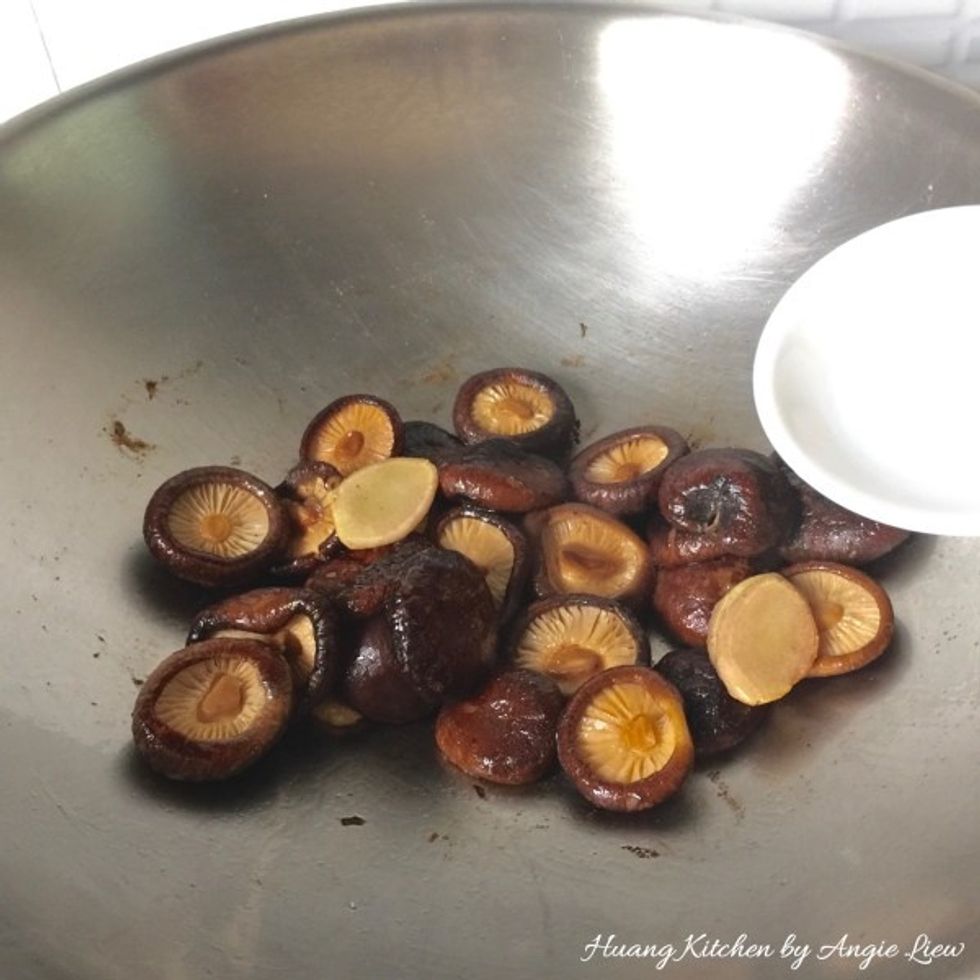 Next, add in a pinch of salt.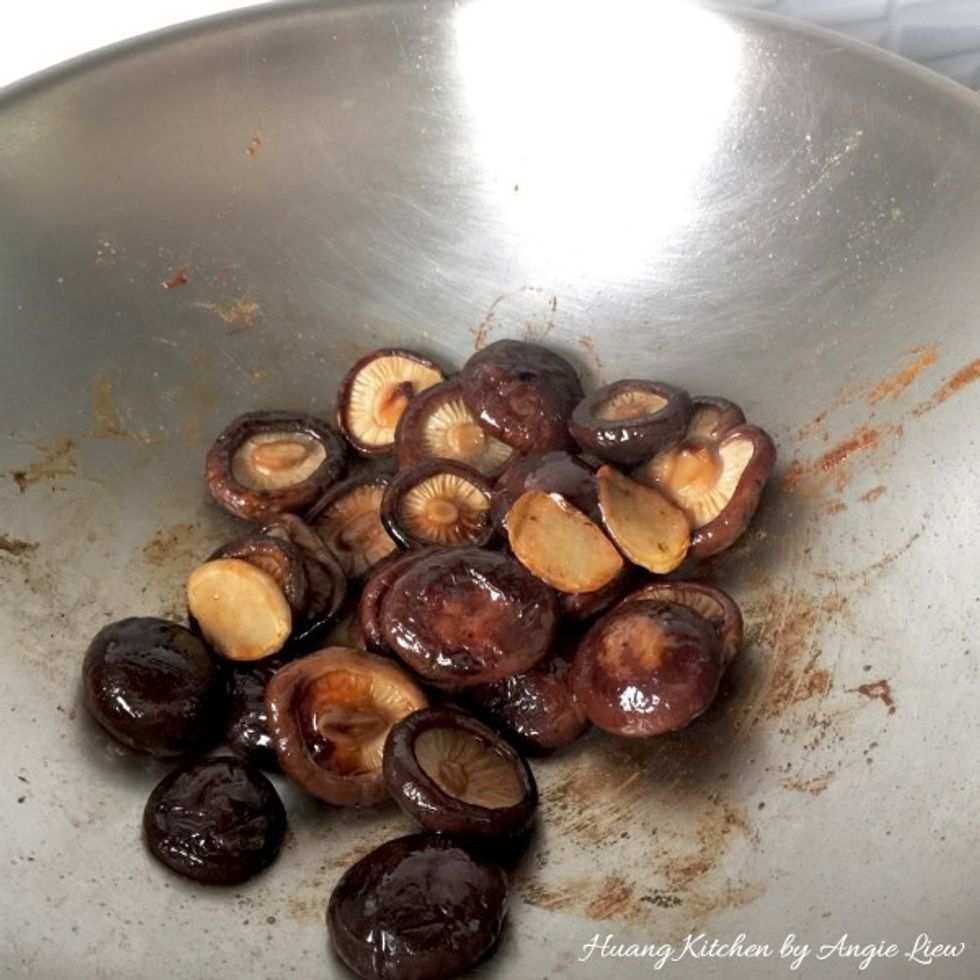 Continue to stir fry making sure all the seasonings are infused into the mushrooms.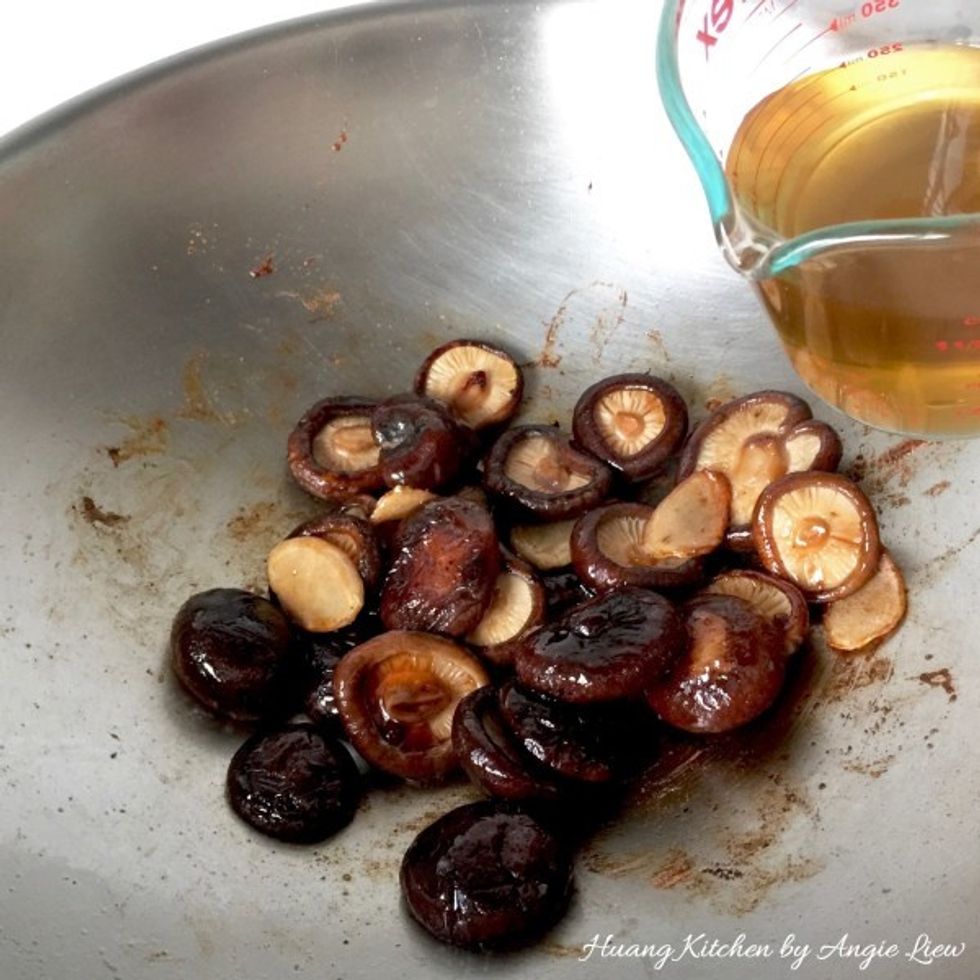 Lastly, pour in the retained mushroom water.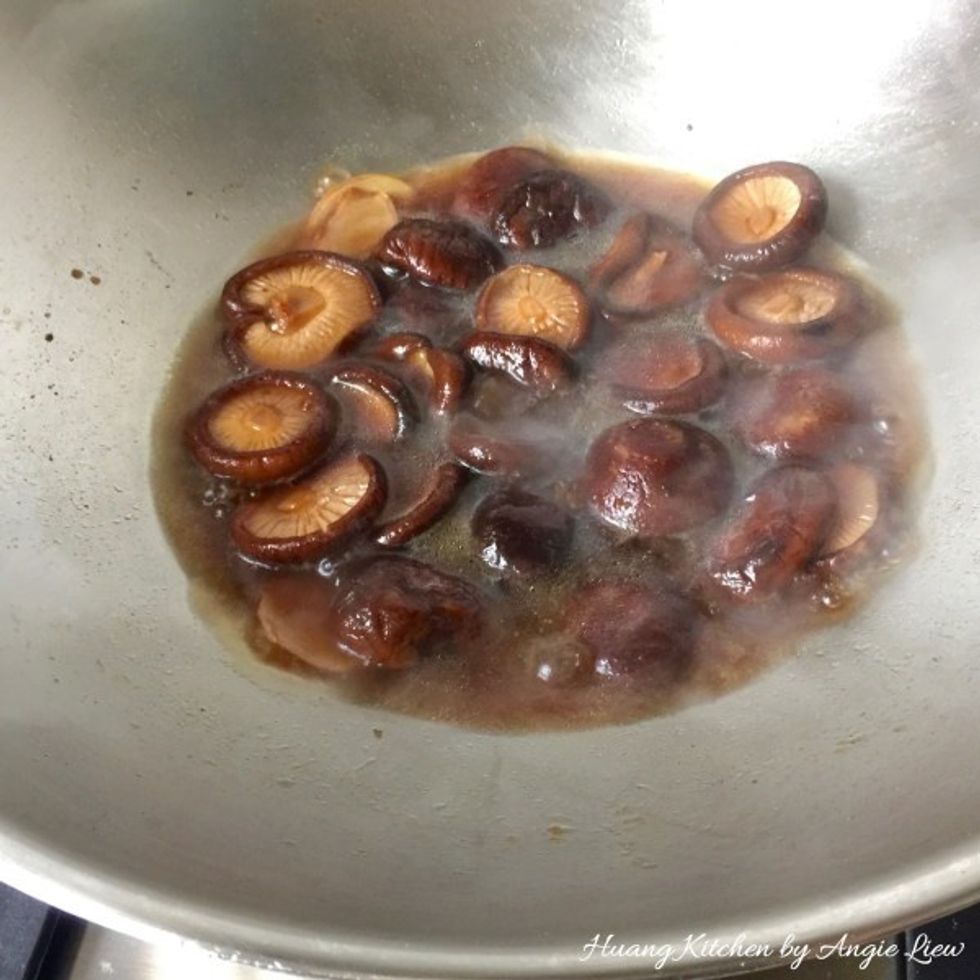 Bring the mushroom fluid to a boil.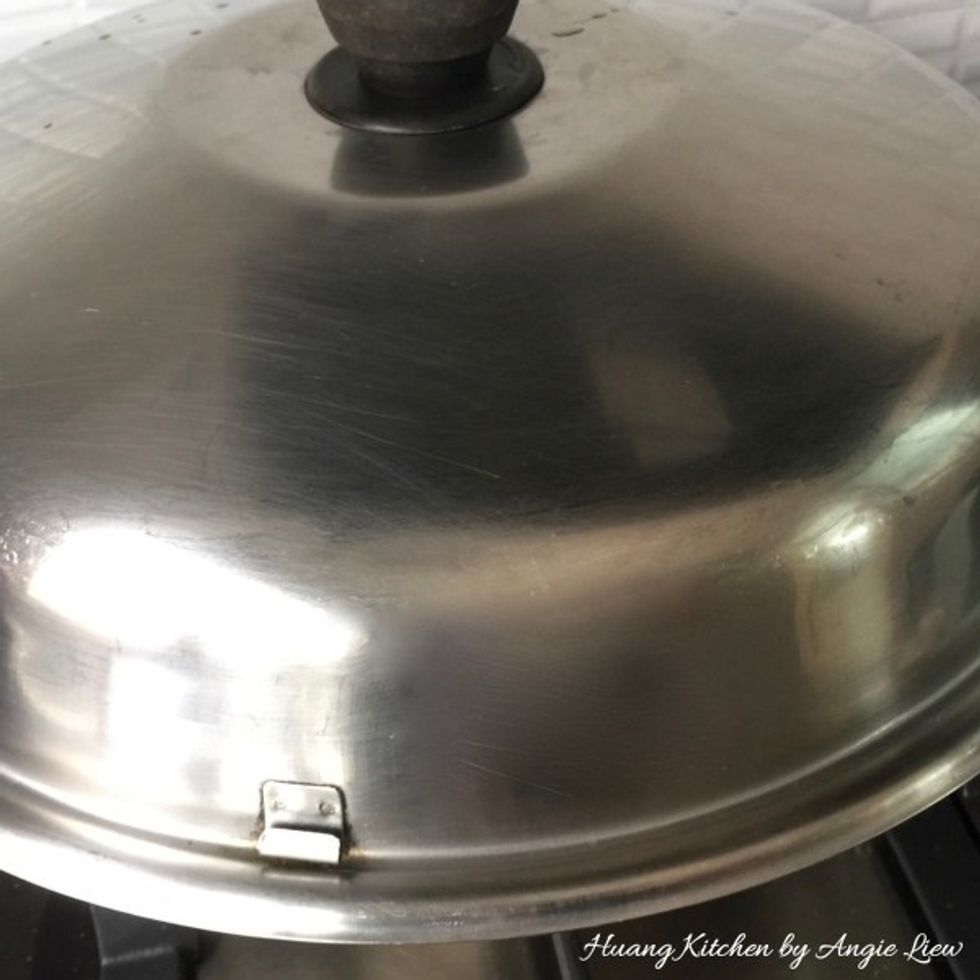 Cover & simmer over low heat for 15 minutes, making sure that the heat is giving a gentle simmer rather than a rapid boil. Stir and check on the mushrooms occasionally throughout the braising process.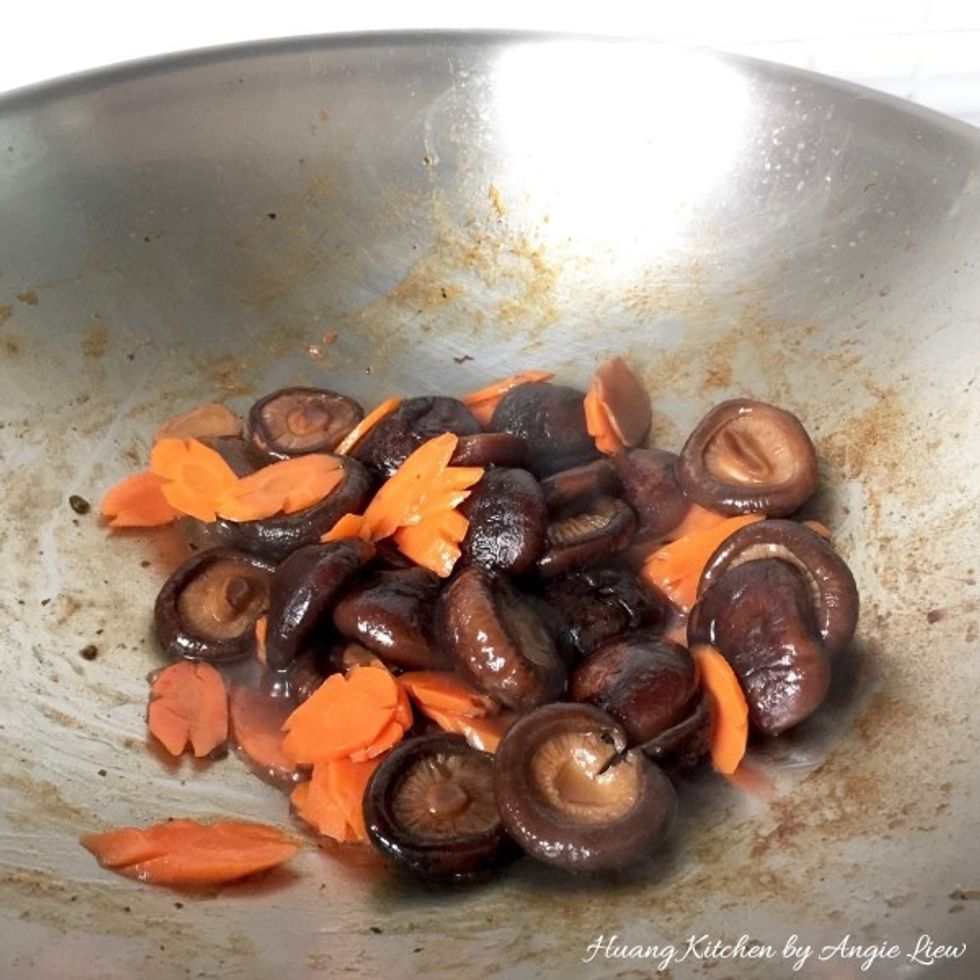 Then stir in the sliced carrots.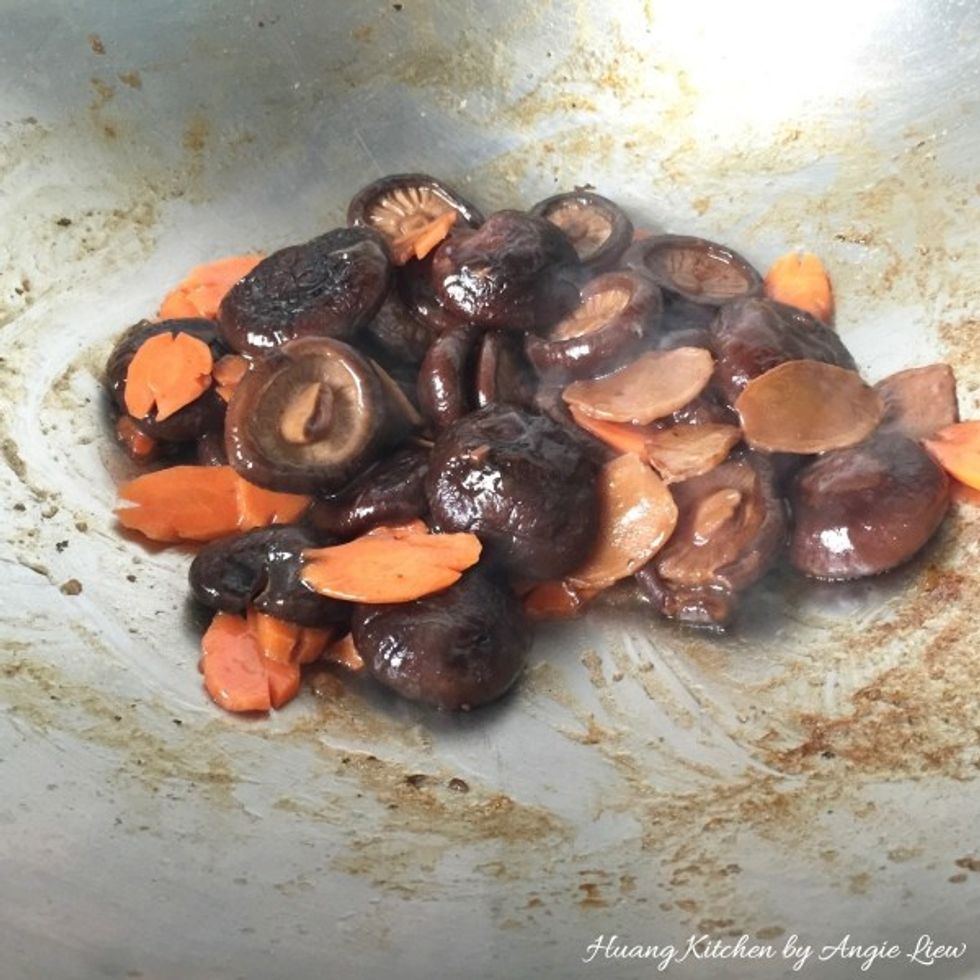 Thicken the shiitake mushrooms with a little cornstarch water. And we're done!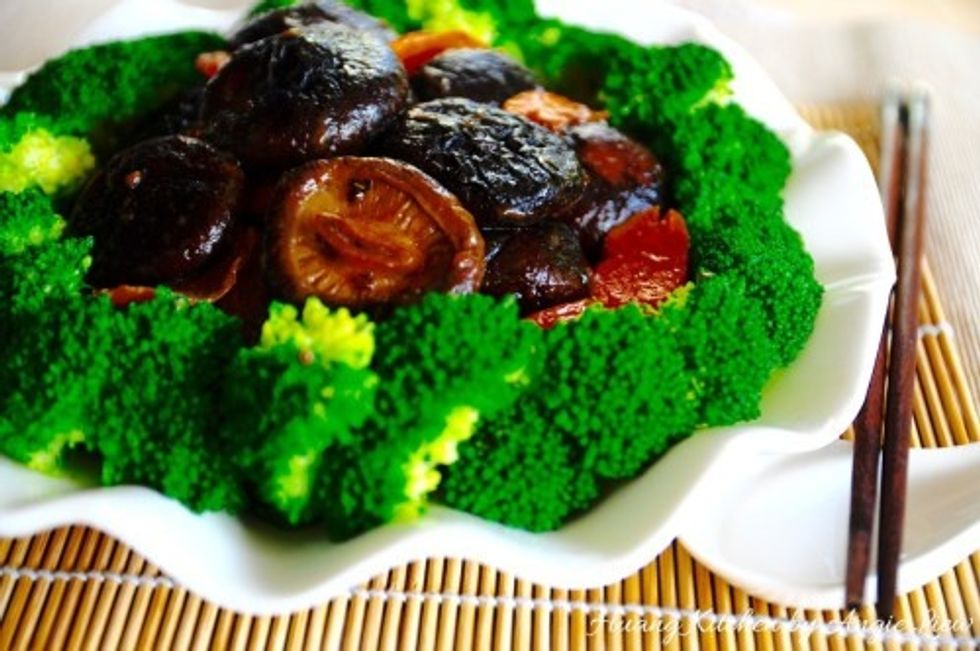 To serve, place broccoli florets prepared earlier in a circle around a serving plate and place the braised mushrooms in the centre and serve immediate.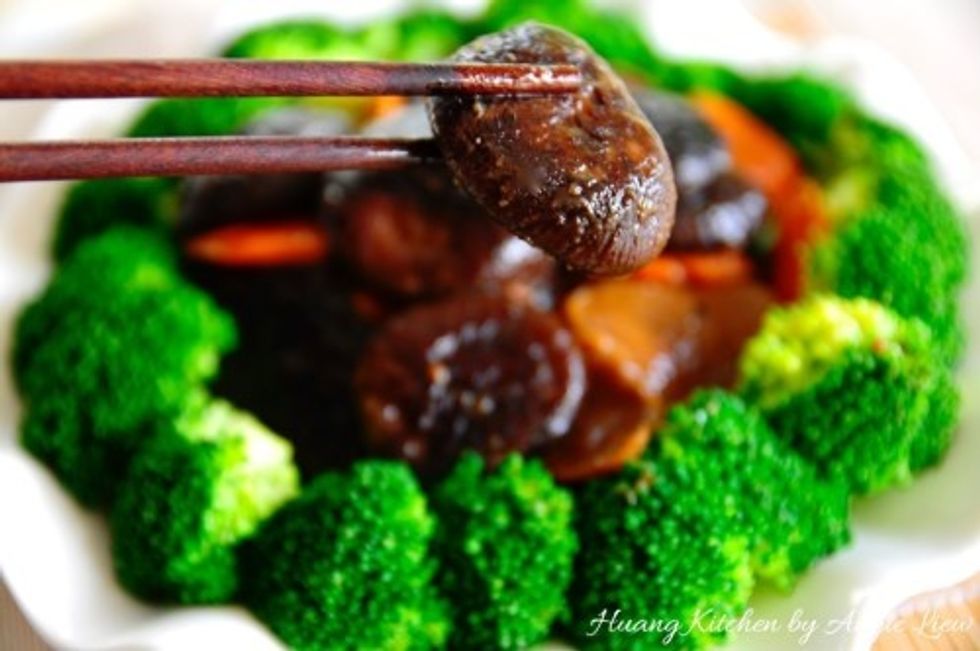 For more, like us on Facebook for updates on our latest recipe at www.Facebook.com/huangskitchen. Do subscribe to my Youtube channel on how to make this at https://www.youtube.com/watch?v=FH9oCgZLsYM
150.0g Dried shiitake mushrooms, soaked till soft
300.0g broccoli, cut into florets
20.0g ginger, skinned & cut into thin slices
1.0 carrot, cut into florets
1.0Tbsp vegetable oil
1.0Tbsp salt, blanch broccoli & carrot
1.0c mushroom water, from soaked mushrooms
1.0tsp cornstarch water, for thickening
1.0Tbsp oyster sauce (seasoning)
1.0tsp soy sauce (seasoning)
1.0tsp sugar (seasoning)
0.0tsp salt (seasoning)
0.0tsp ground white pepper (seasoning)
Huang Kitchen
For more step-by-step recipes and cooking tips, visit my website at \nhttp://www.huangkitchen.com