How to cook braised red cabbage
A perfect blend of sweet, salty, sour, and spice wrapped into one hearty fall dish.
16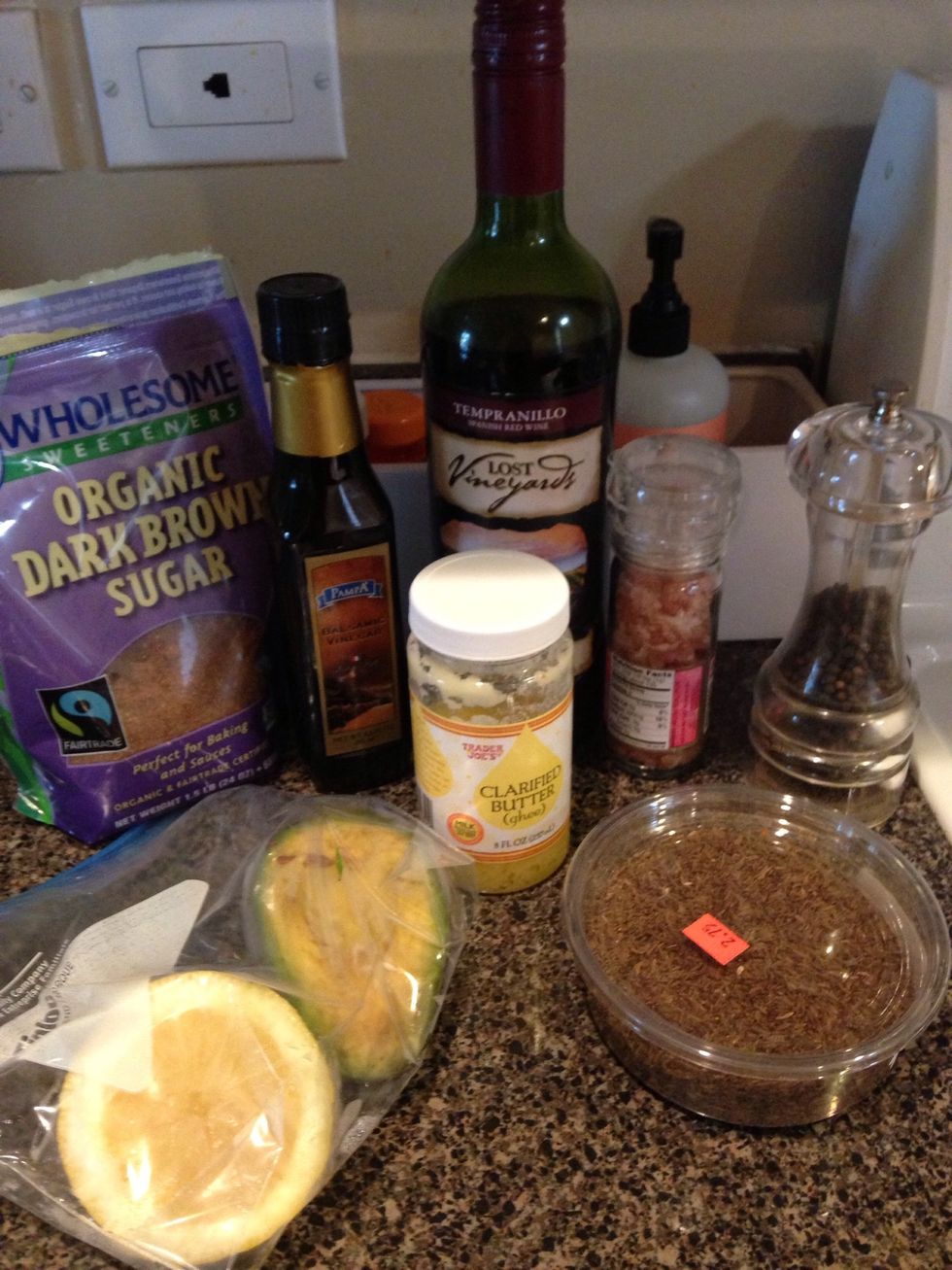 Round the troops.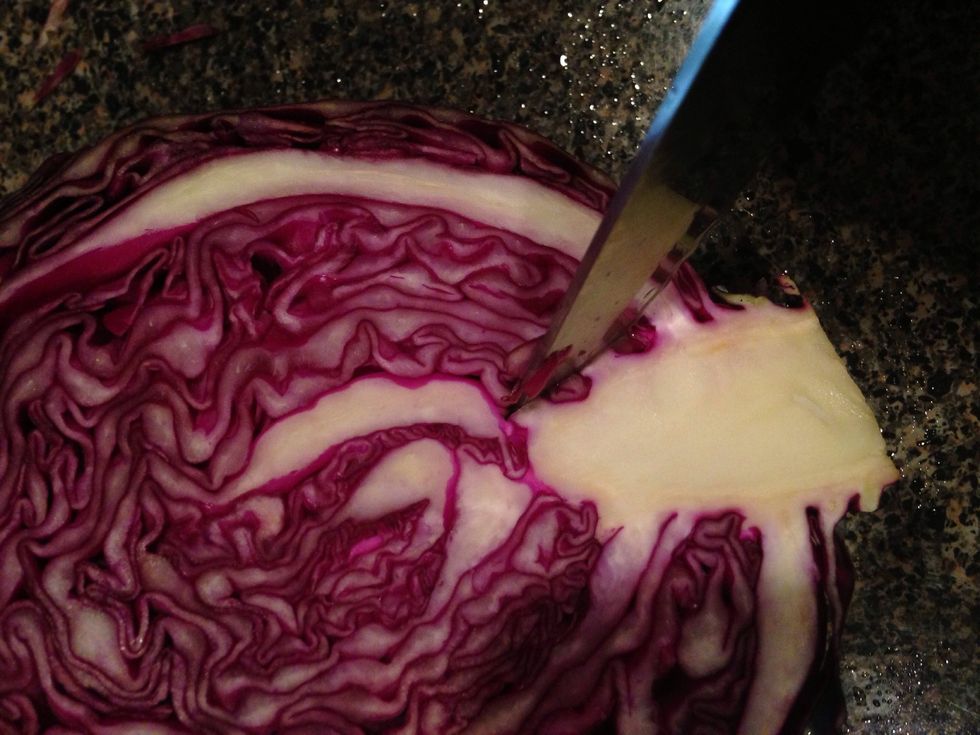 Cut your cabbage in half and making triangular slits around the root, cut the root out.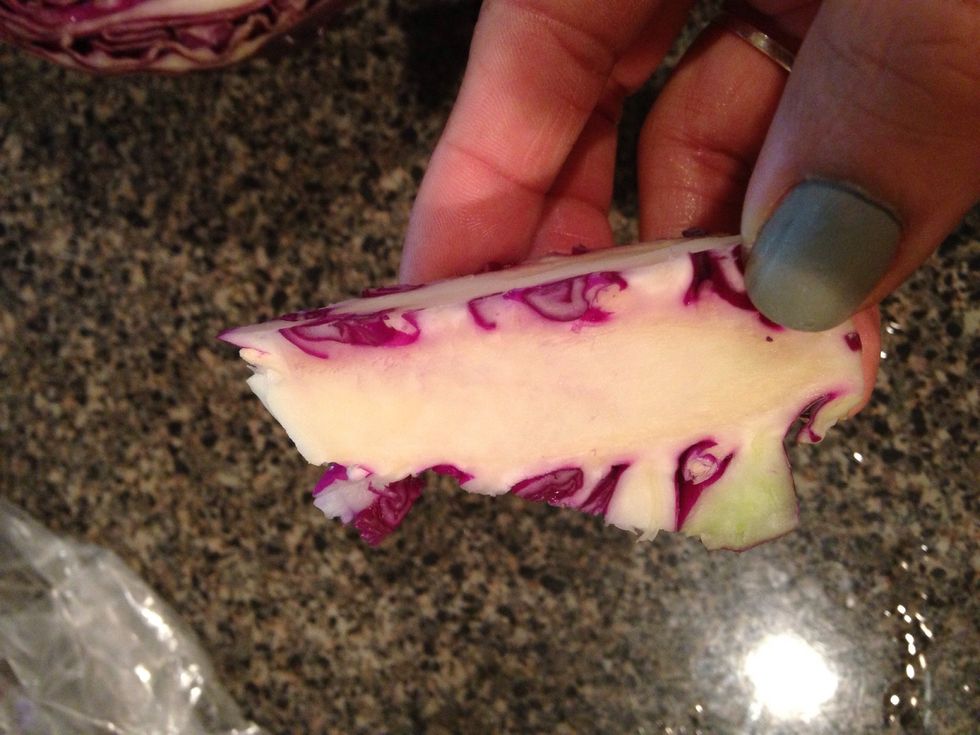 Like so.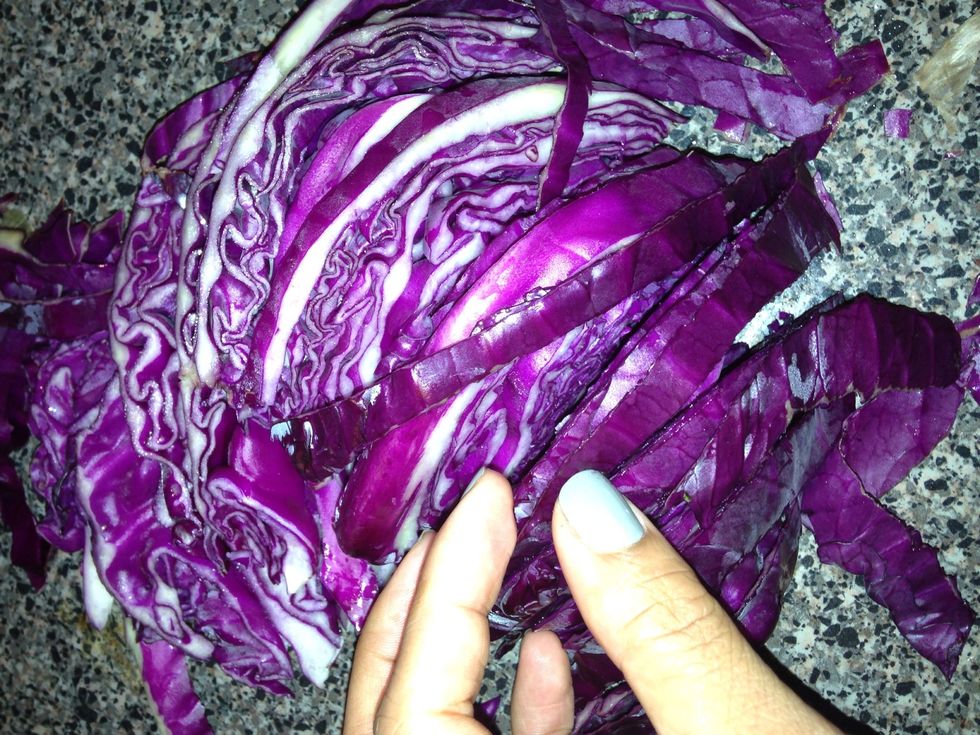 Thinly slice your cabbage. Try to make your cuts nice and thin and as even as possible so the flavors get in to the cabbage and for even cooking.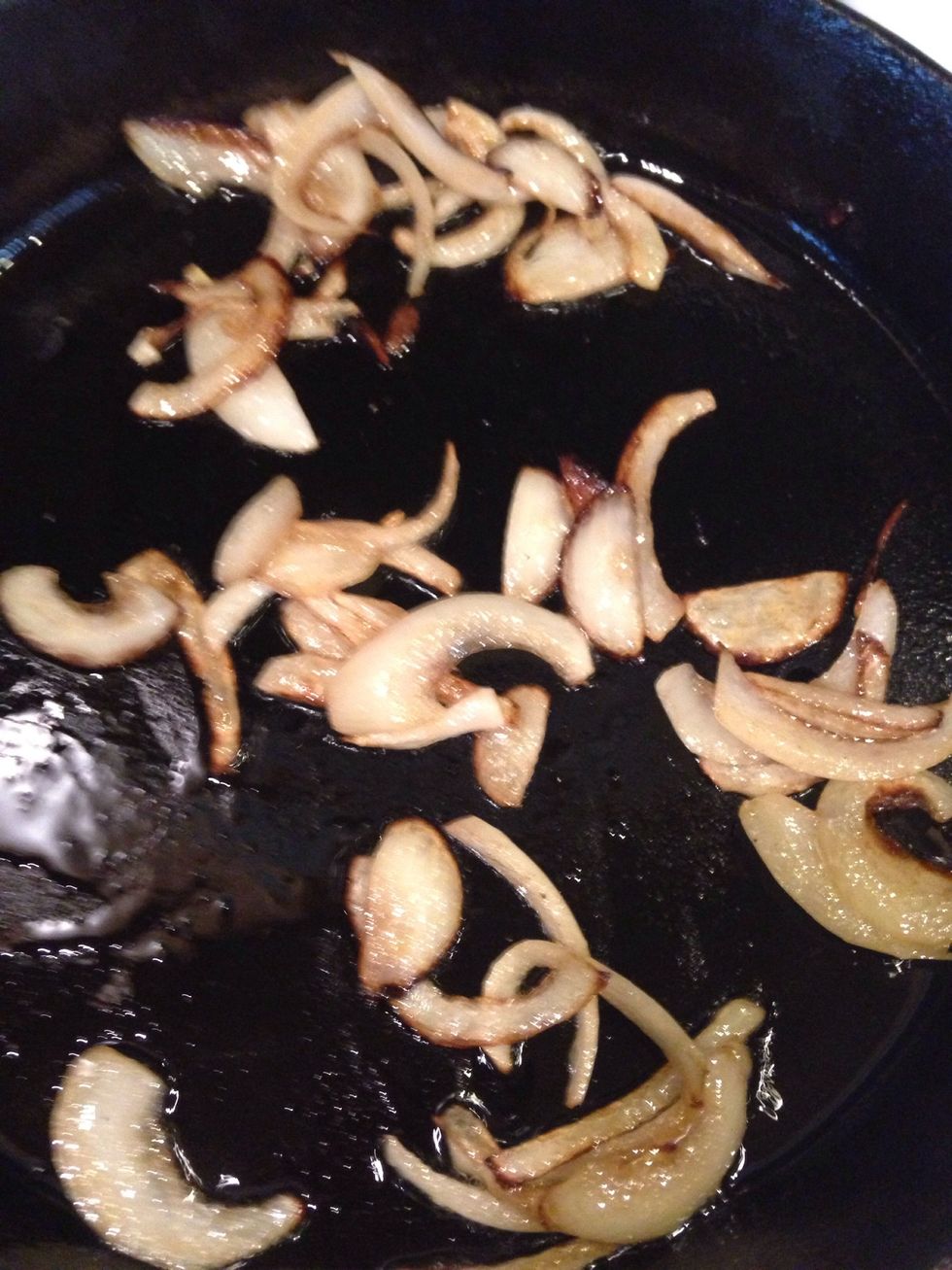 Add your ghee and onions to a hot pan to brown.
When the onions are nice and brown, add in the wine to scrape up any flavors stuck to the pan.
Should look a lil sum sum like this when they are brown enough and you've added in the wine.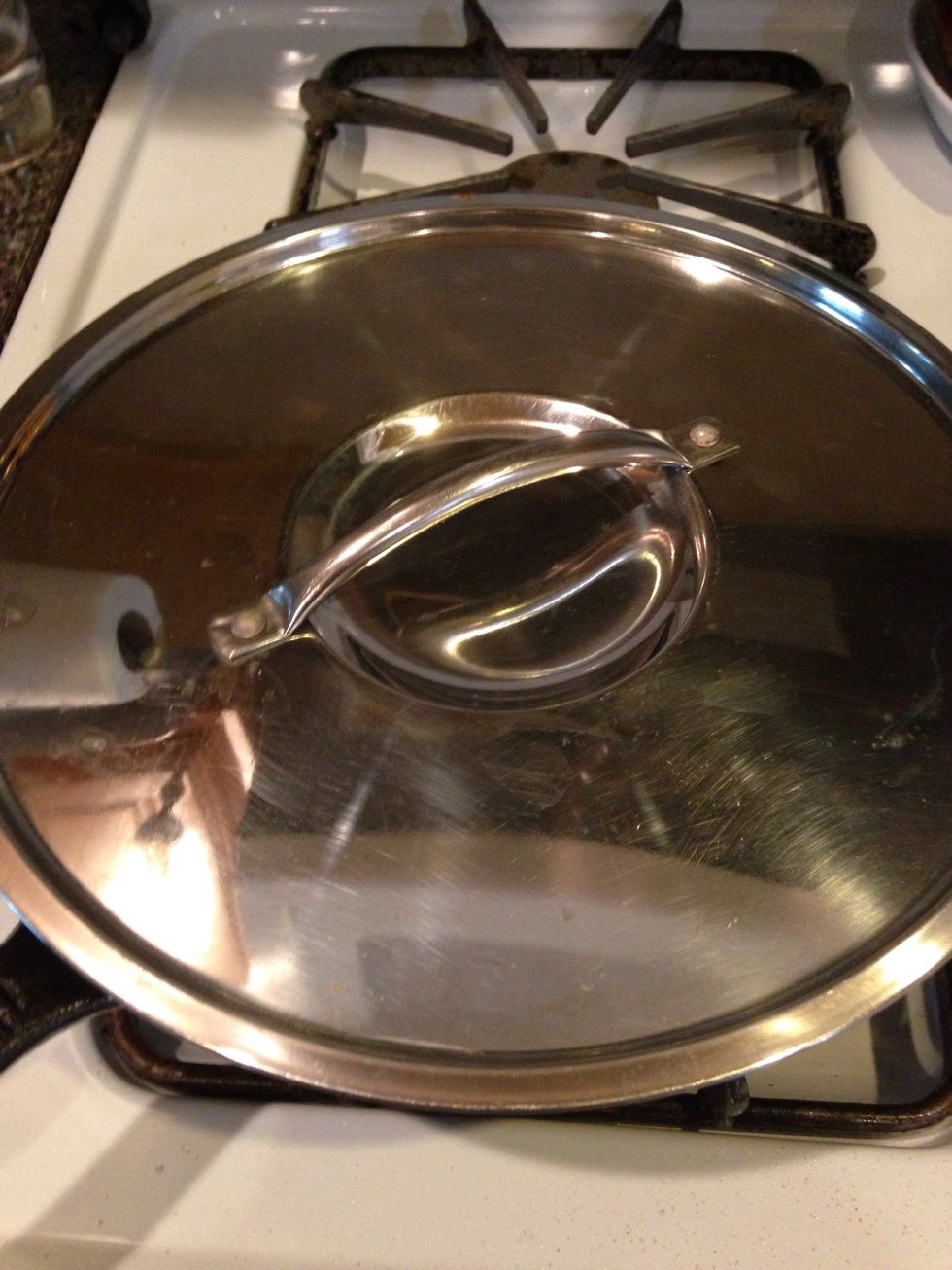 Add in your cabbage and cover for five minutos.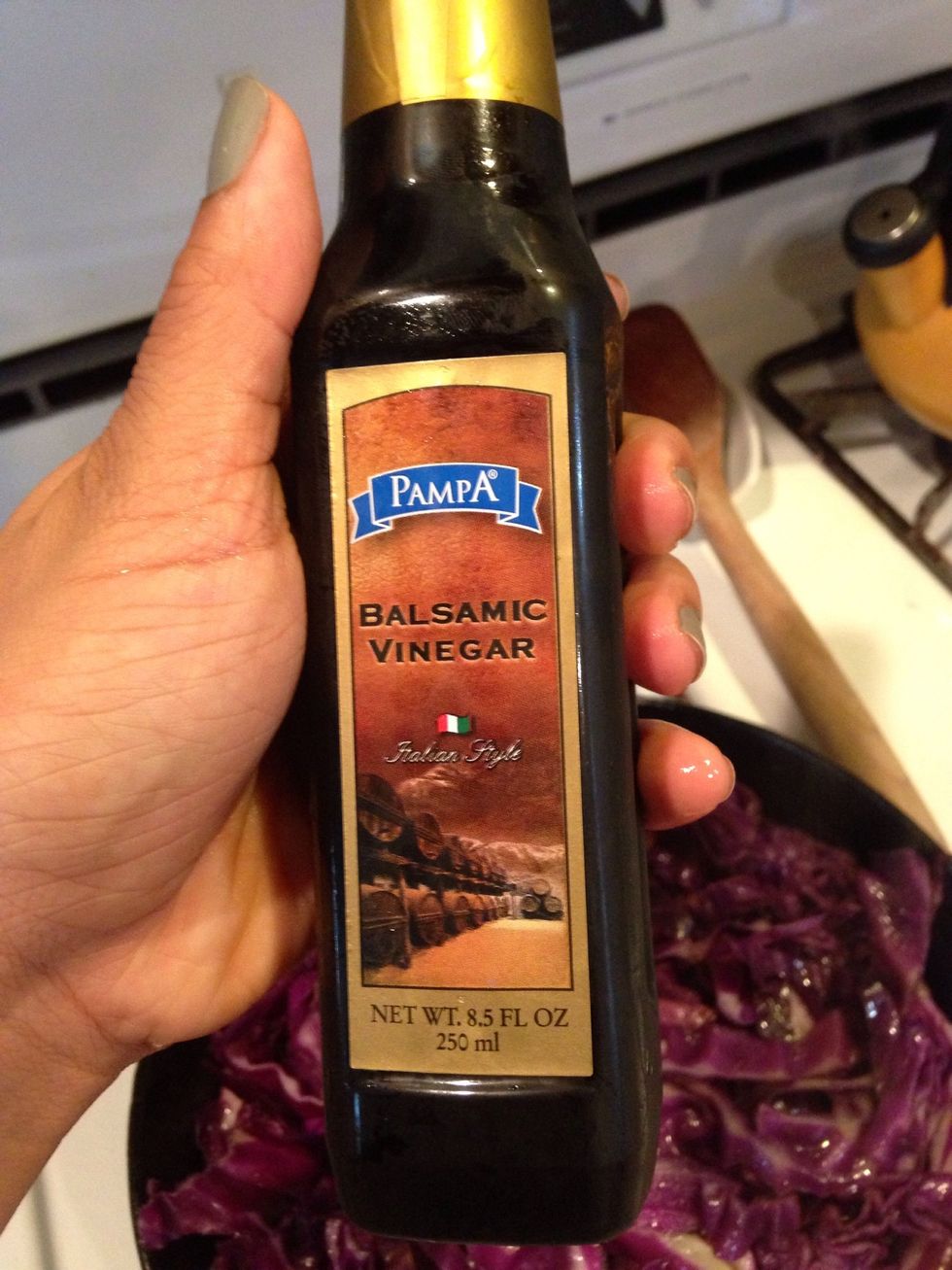 After five minutes, add in the balsamic vinegar,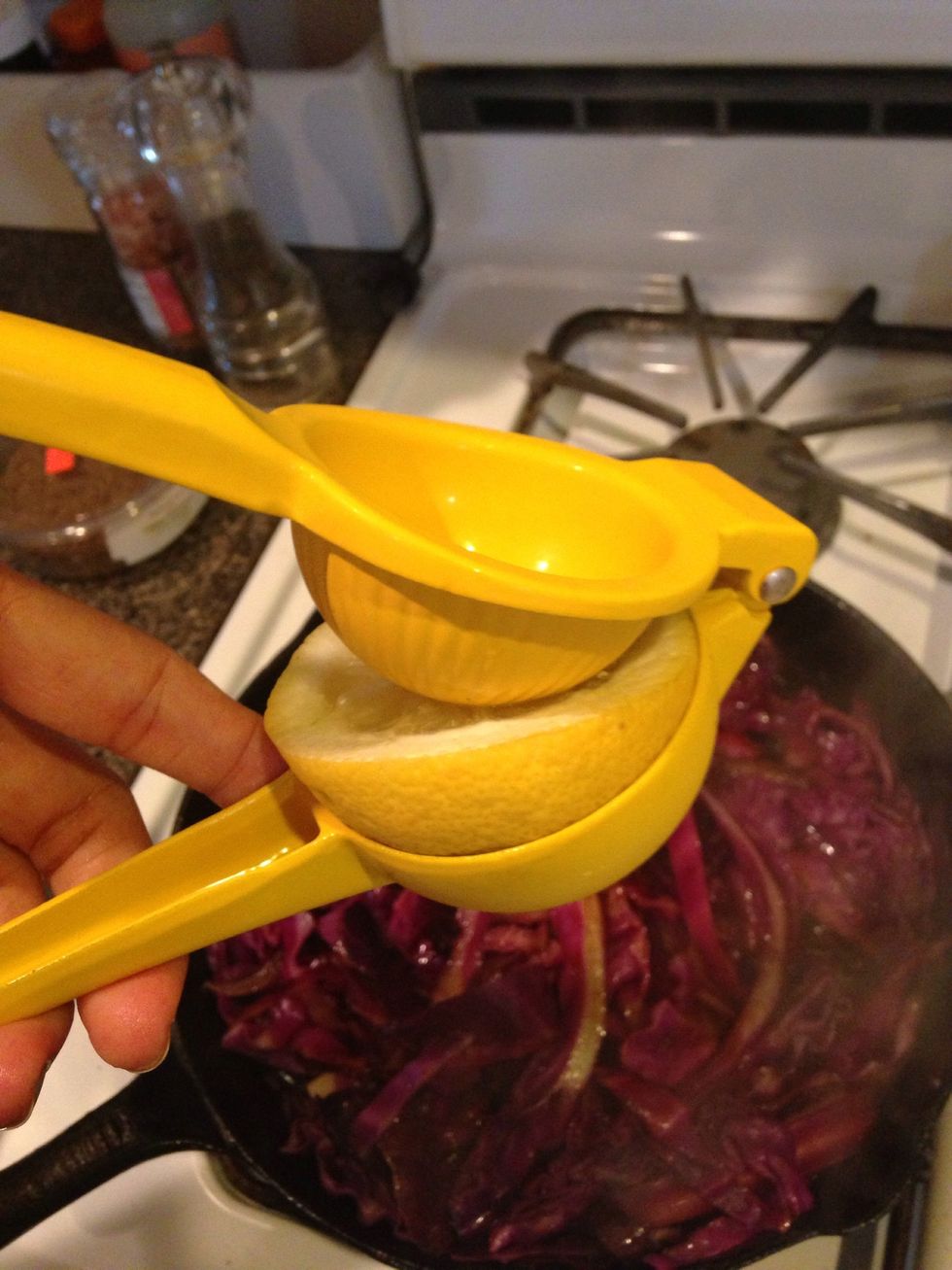 lemon juice,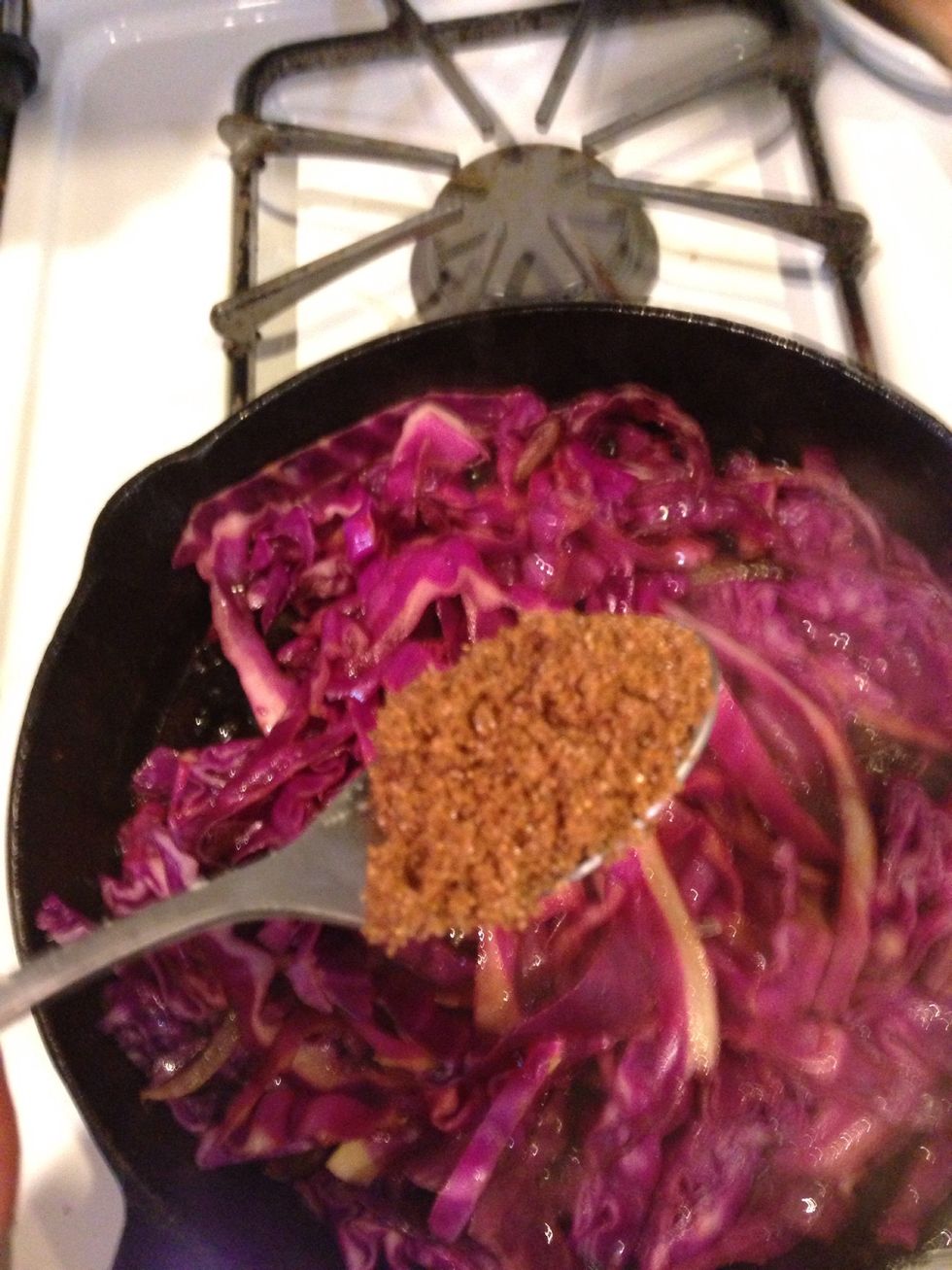 brown sugar,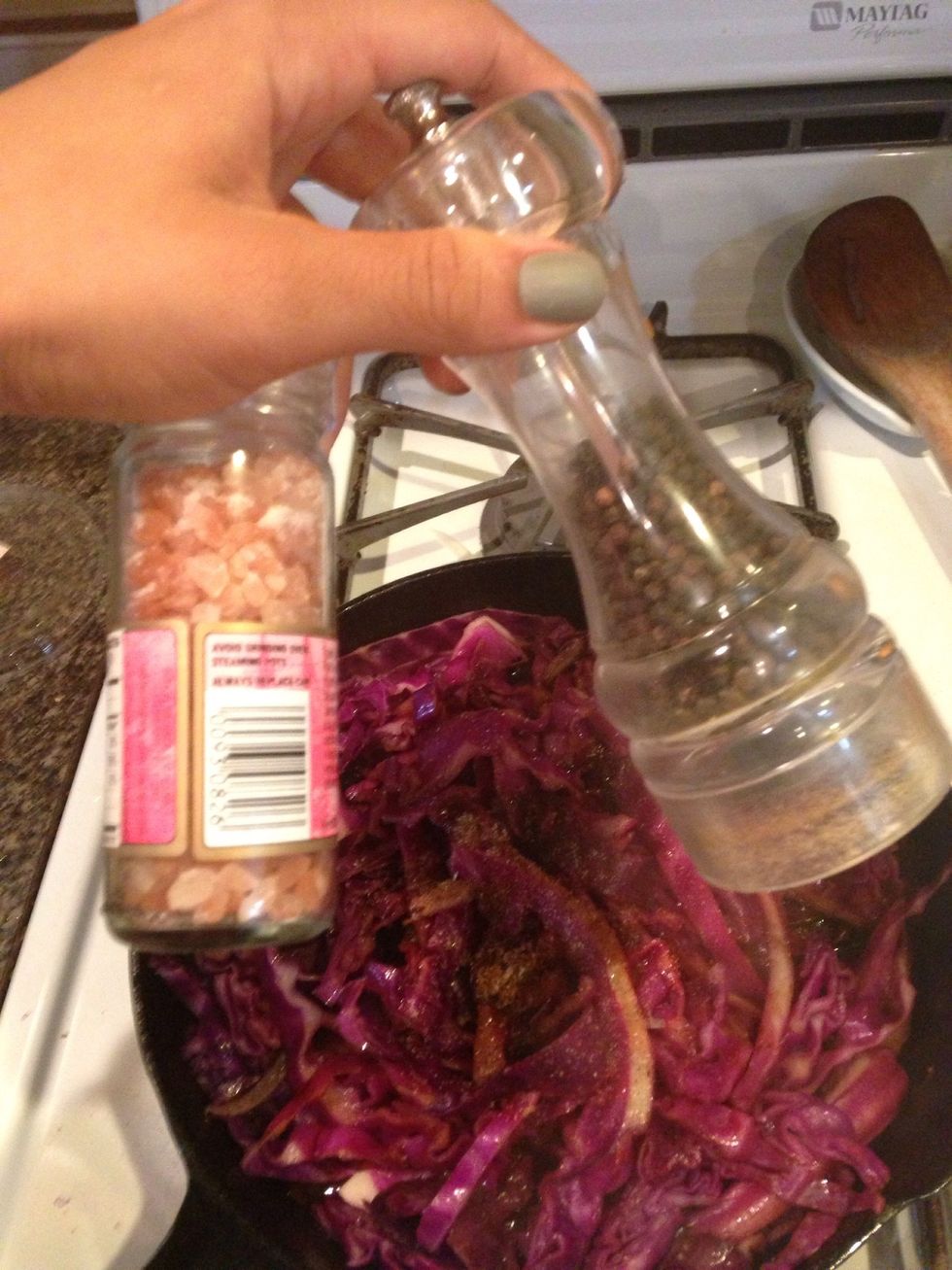 sea salt and pepper,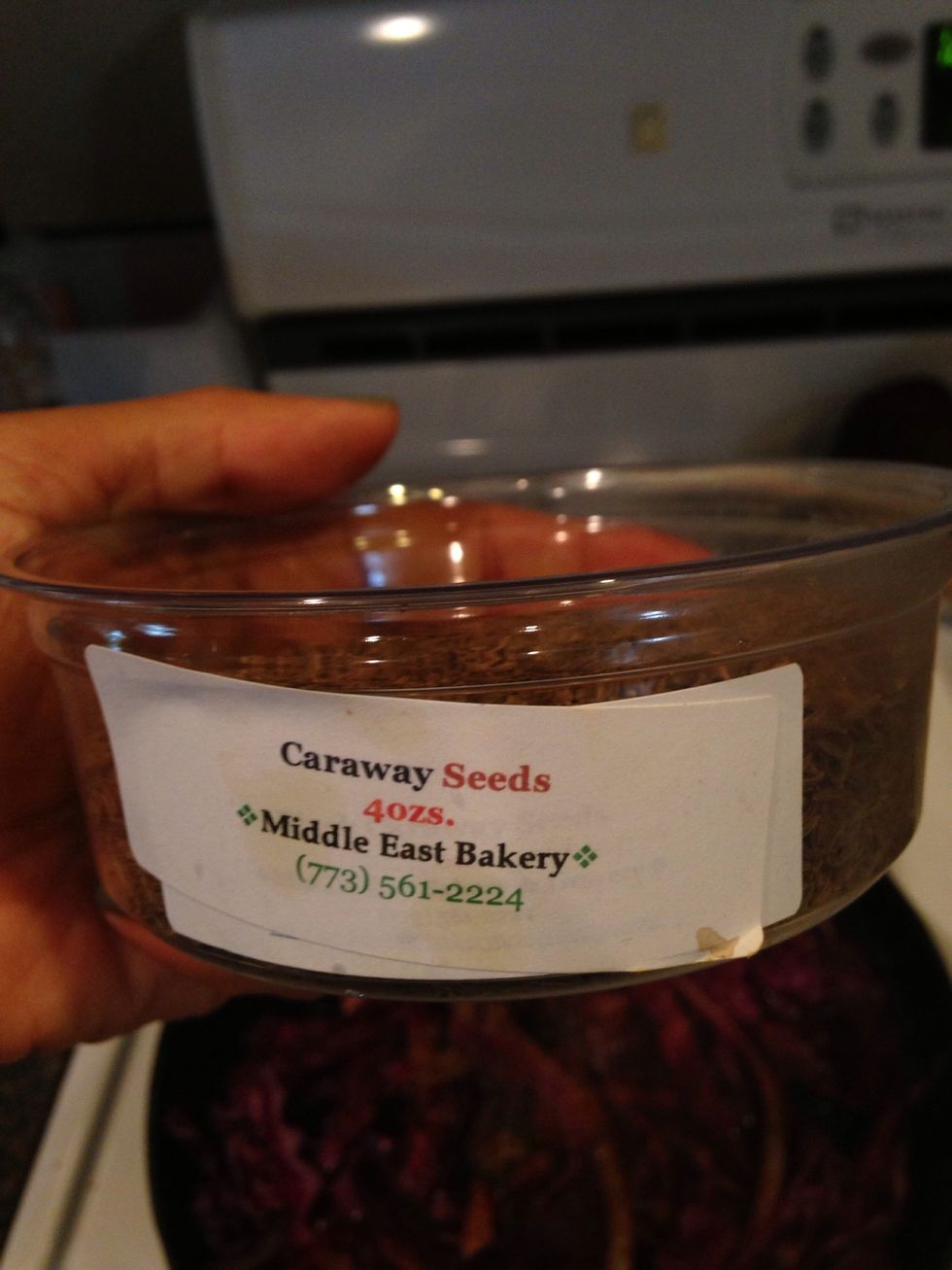 pinch of caraway seeds,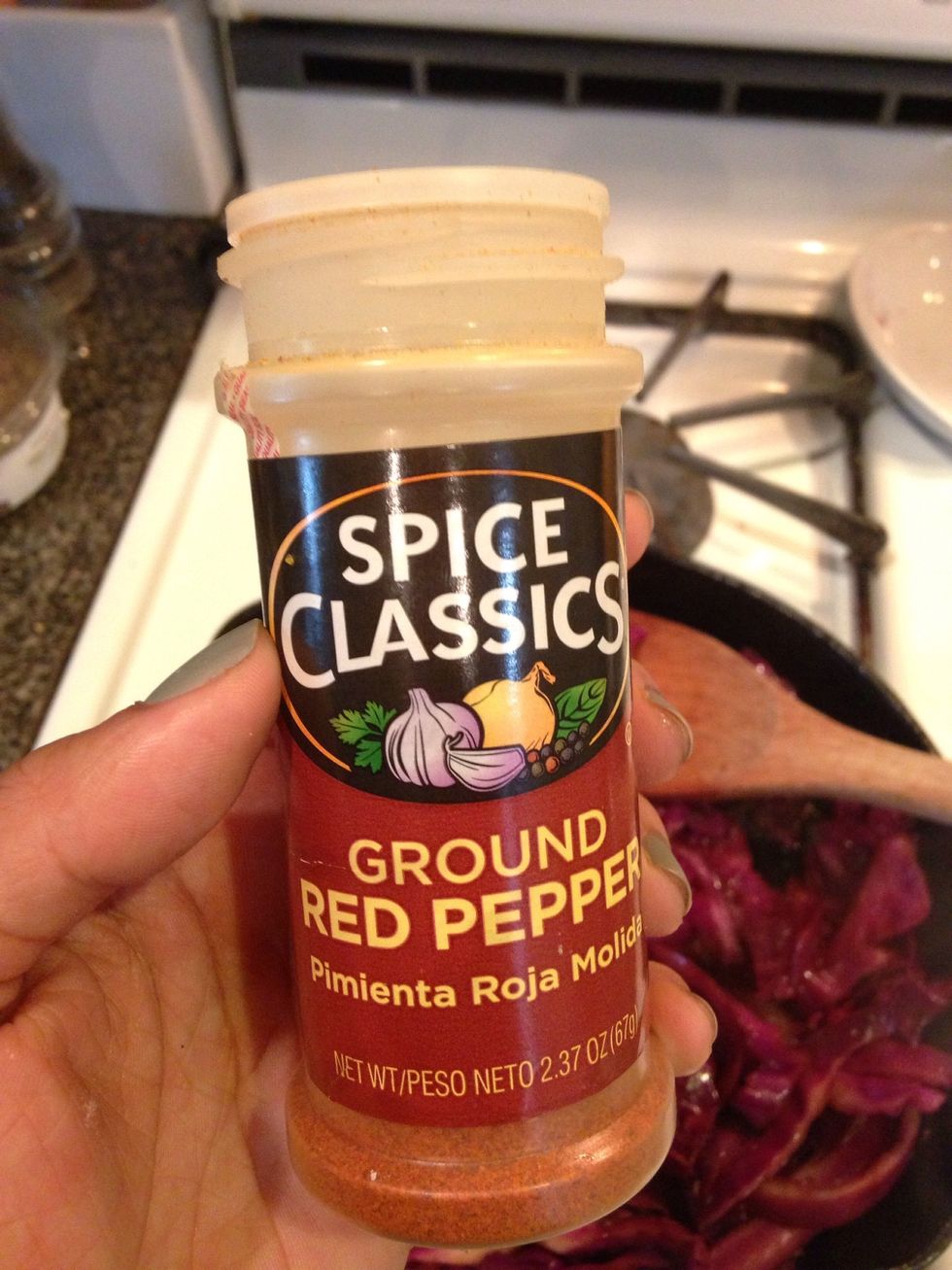 and cayenne pepper.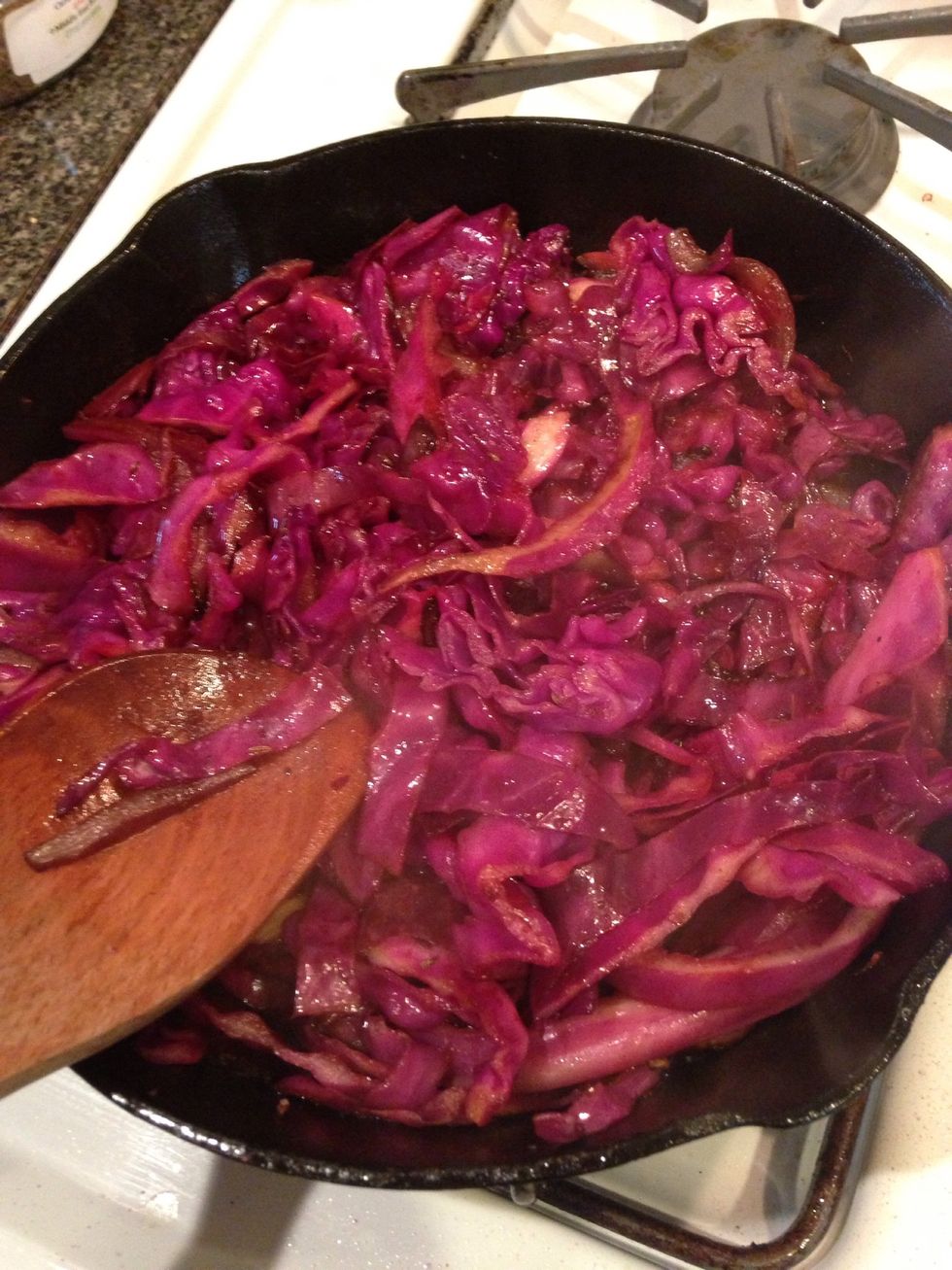 Stir uncovered for about 15 minutes to cook that baby down and to allow any water to evaporate.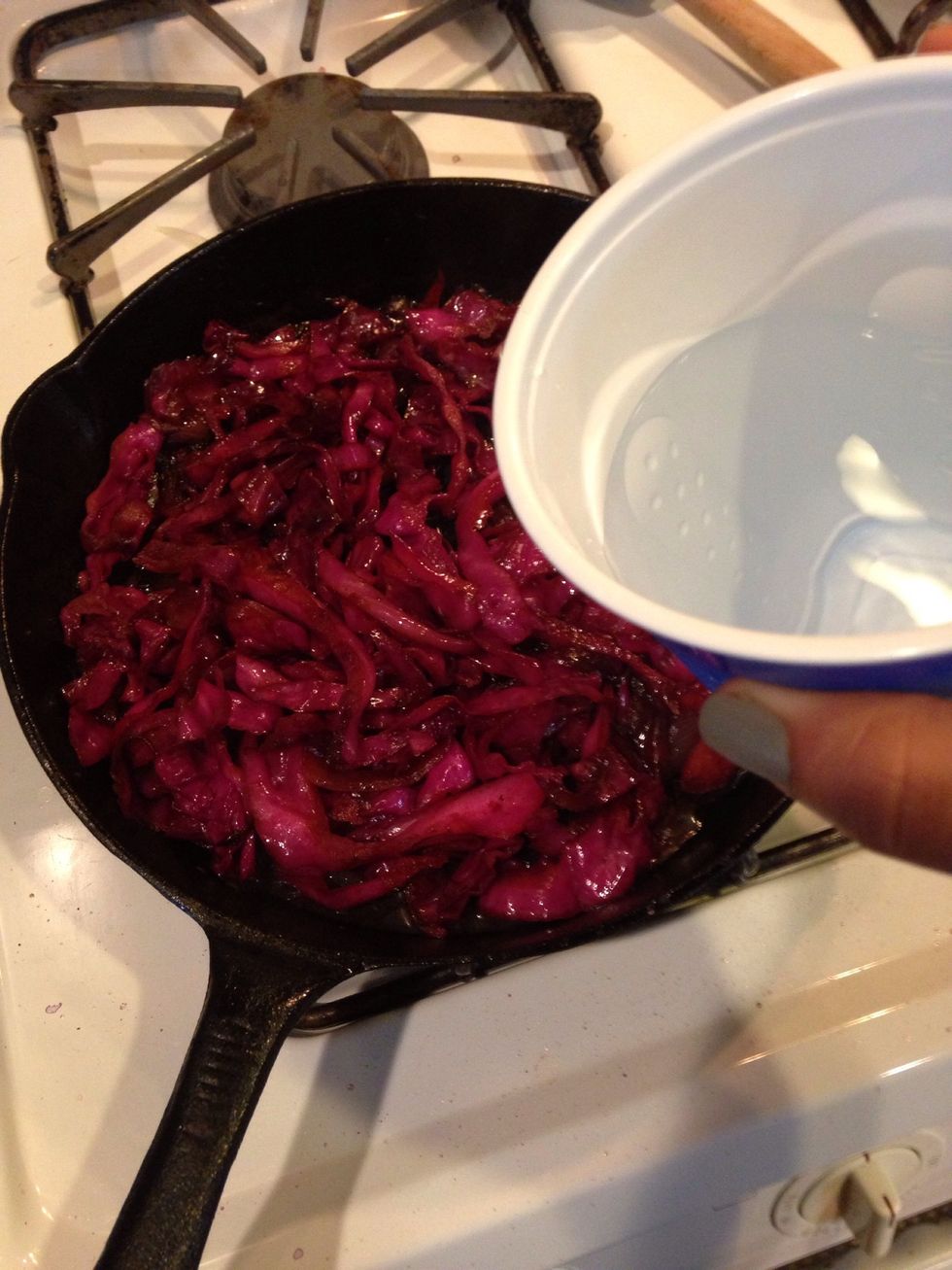 If all the liquid in your pan has evaporated but you'd like to cook your cabbage down a little more, add a splash of water. If it's tender enough for you now, have at it.
This how the bottom of the pan looks with a splash of liquid. You want to cook uncovered until there is no more liquid.
So it should look like this when all the liquid has evaporated.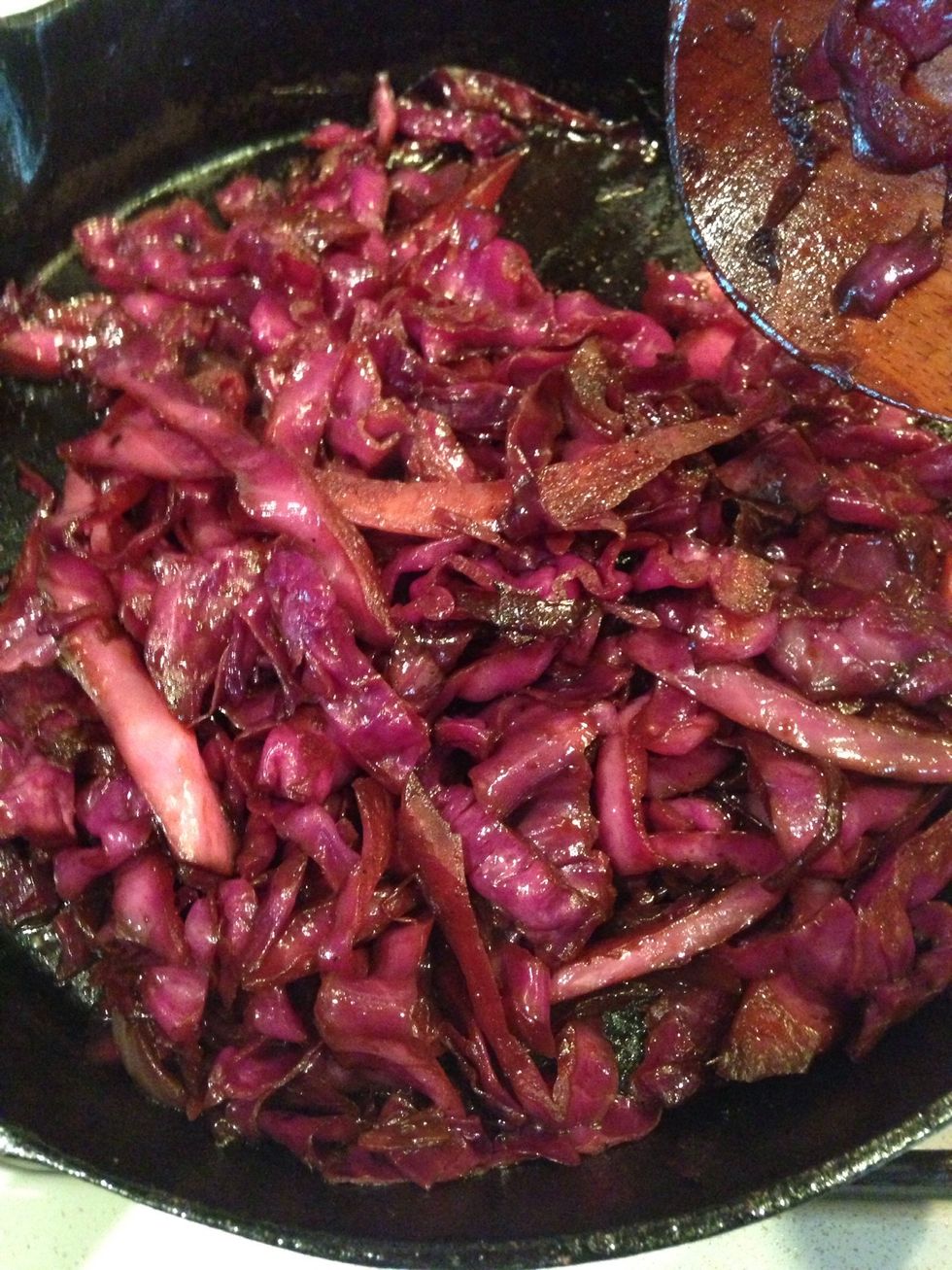 Keep cooking down until your cabbage is nice and tender. Give it a taste and add a little more salt, pepper, brown sugar, etc., until it the flavors are perfectly balanced for your tastebuds.
Served mine up with an overly ripe tomato and avocado as I didn't want them to just go bad. Was amazing!
Hope you enjoy! It's one of my favorites especially for the fall & winter months. Usually I like raisins in place of the brown sugar but didn't have any. 😩 How will/do you enjoy your cabbage?
Half a head of red cabbage, sliced thinly
Half of a small onion, sliced thinly
1/2Tbsp Brown sugar
1.0Tbsp Balsamic vinegar
Juice from half a lemon
1.0Tbsp Red wine
1/2Tbsp Ghee or oil of choice
Sea salt and pepper to taste
Pinch of cayenne
Pinch of caraway seeds
Optional - tomato and avocado