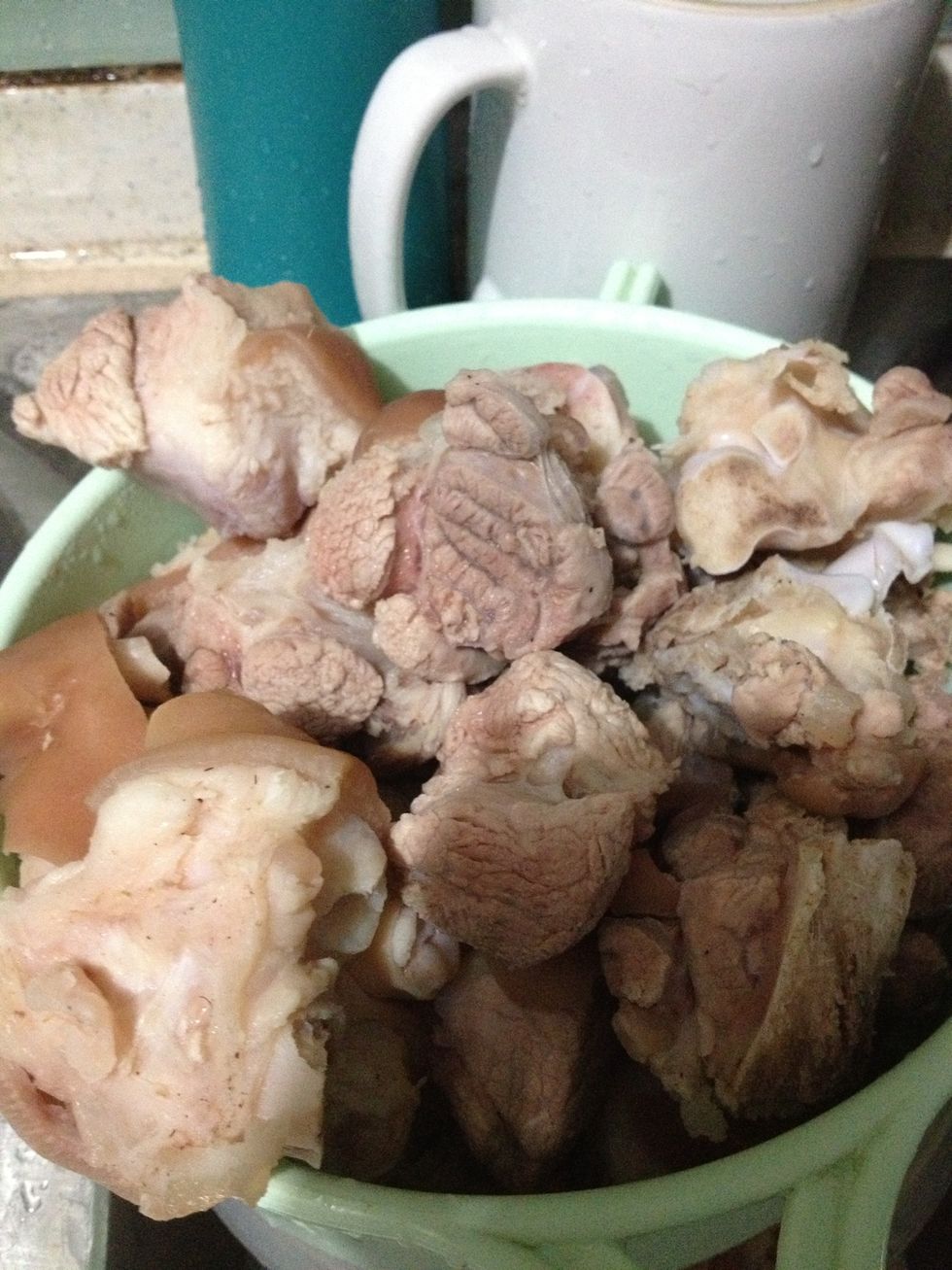 The pork thigh. Put in cool water. Boil it then immediately pour the water out.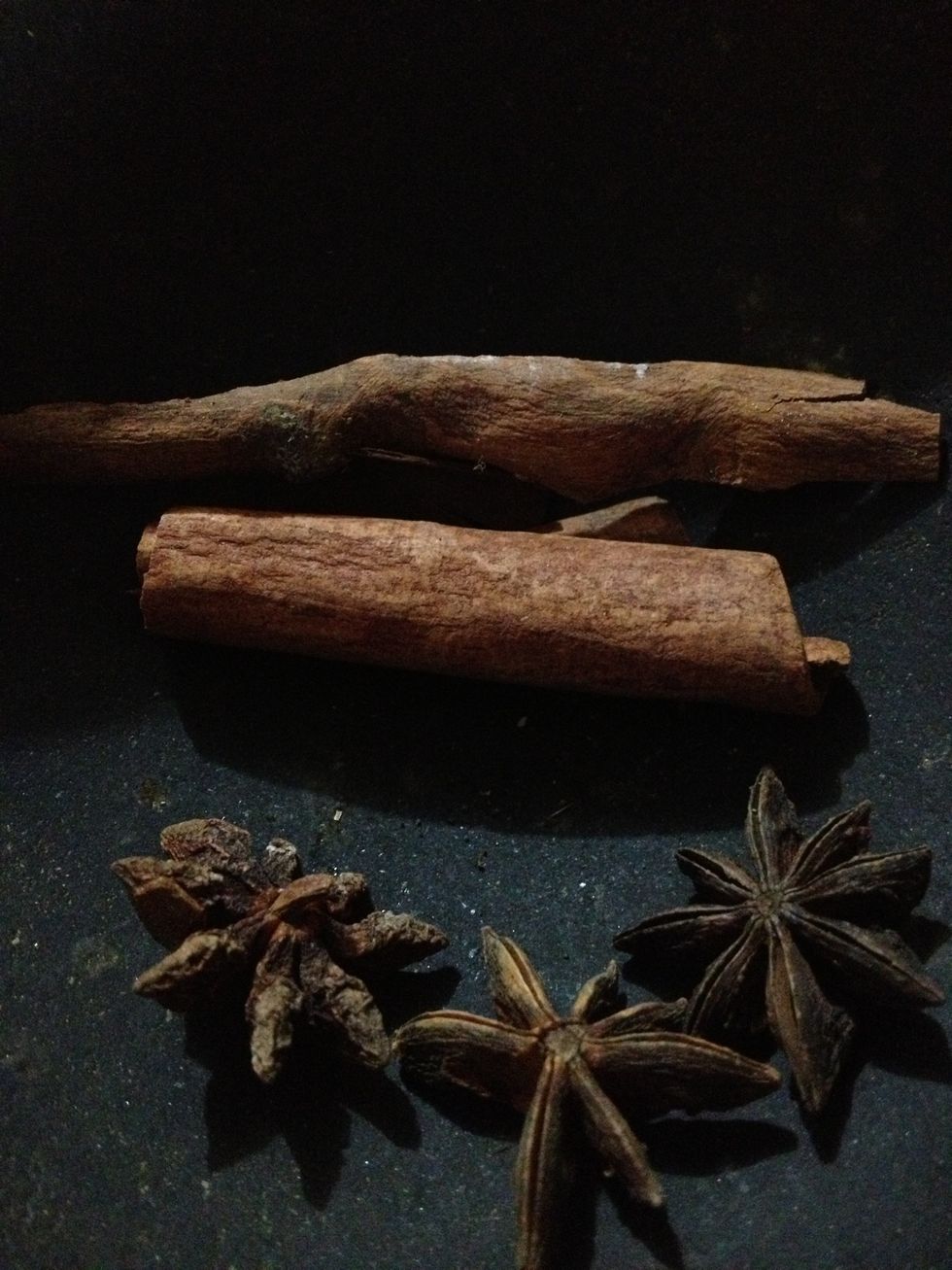 Cinnamon and pekak (star anise)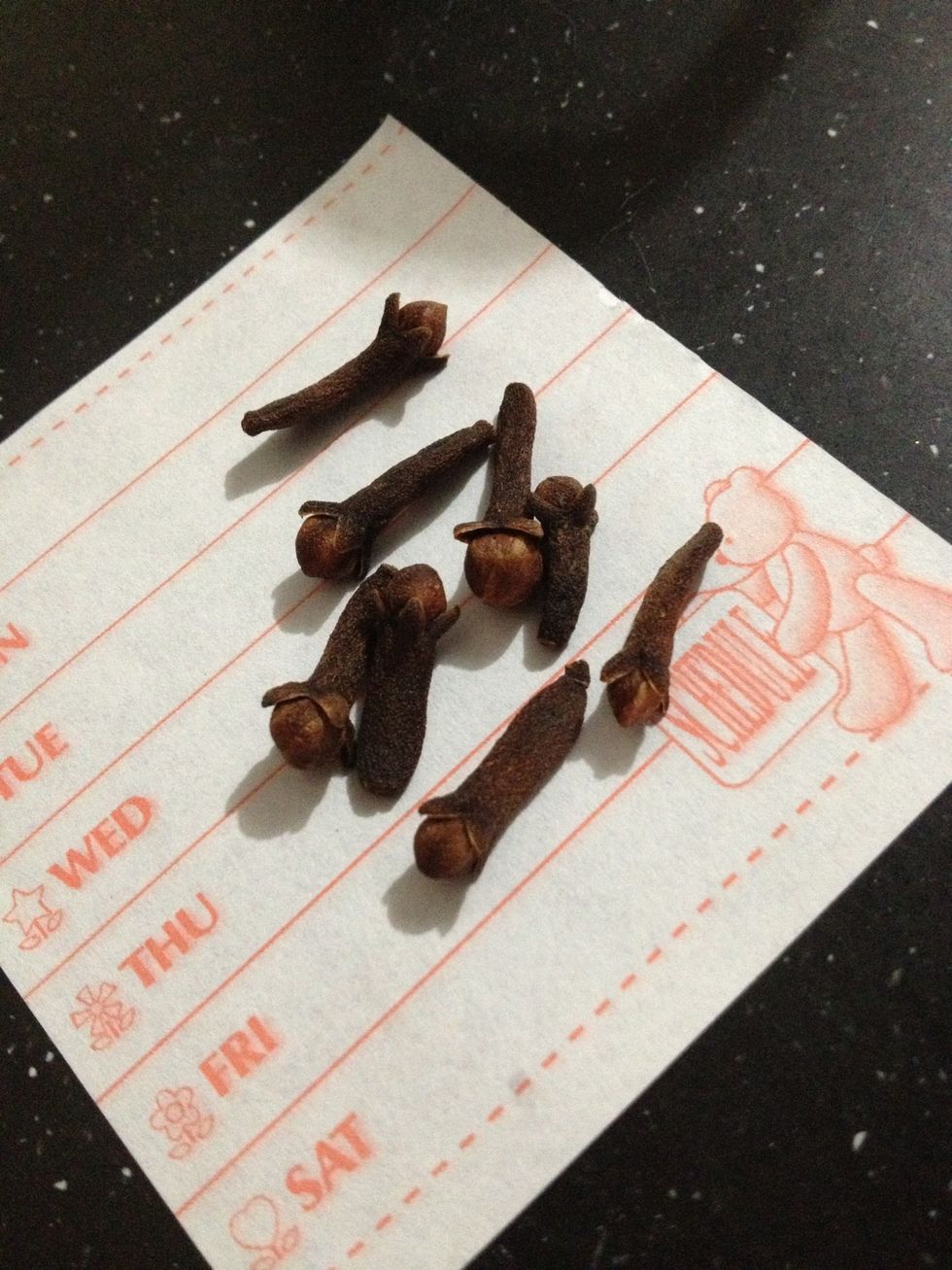 Cloves.
Crush the cinnamon, cloves and pekak.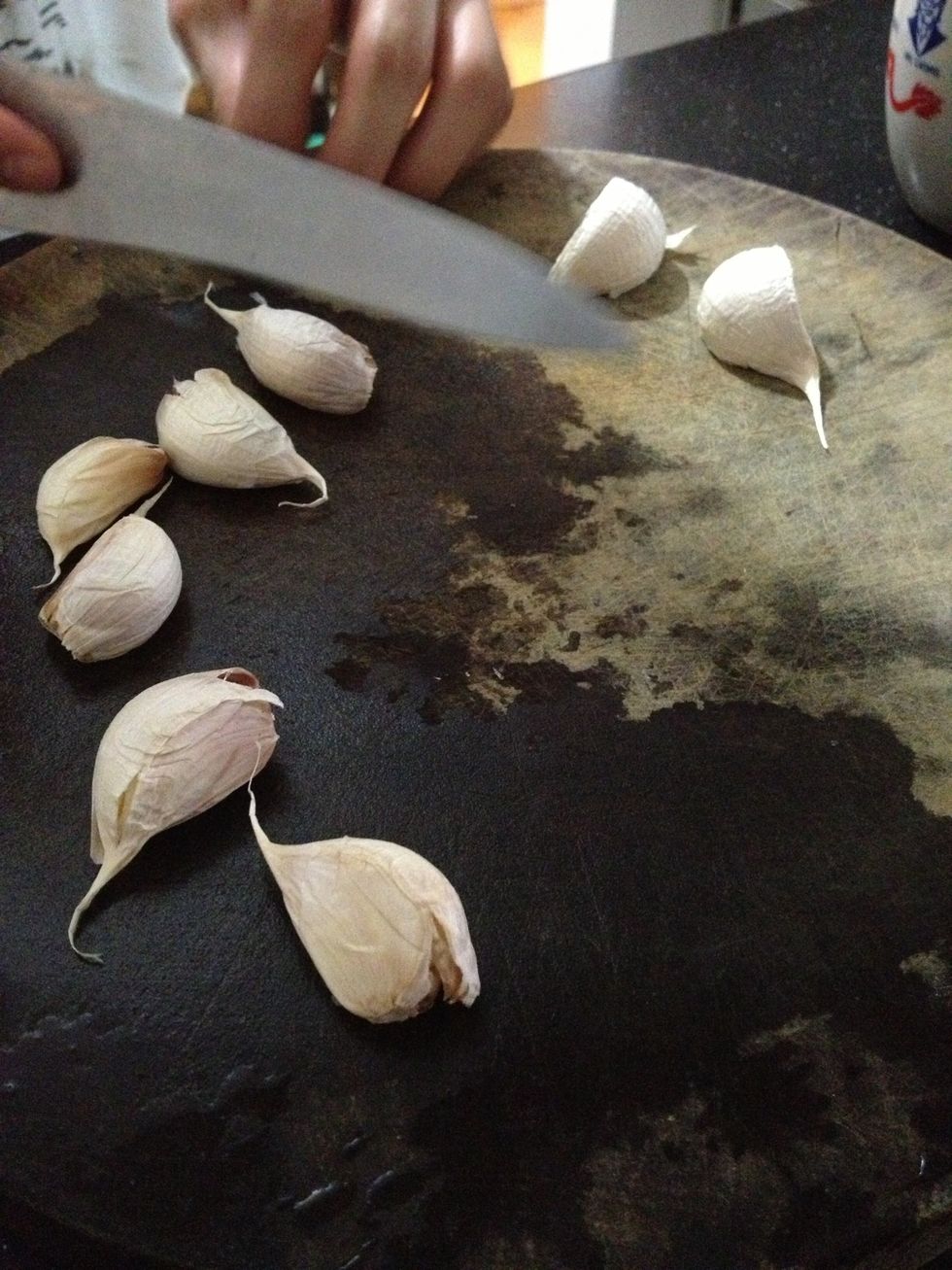 10 garlic. Sliced as thin as possible.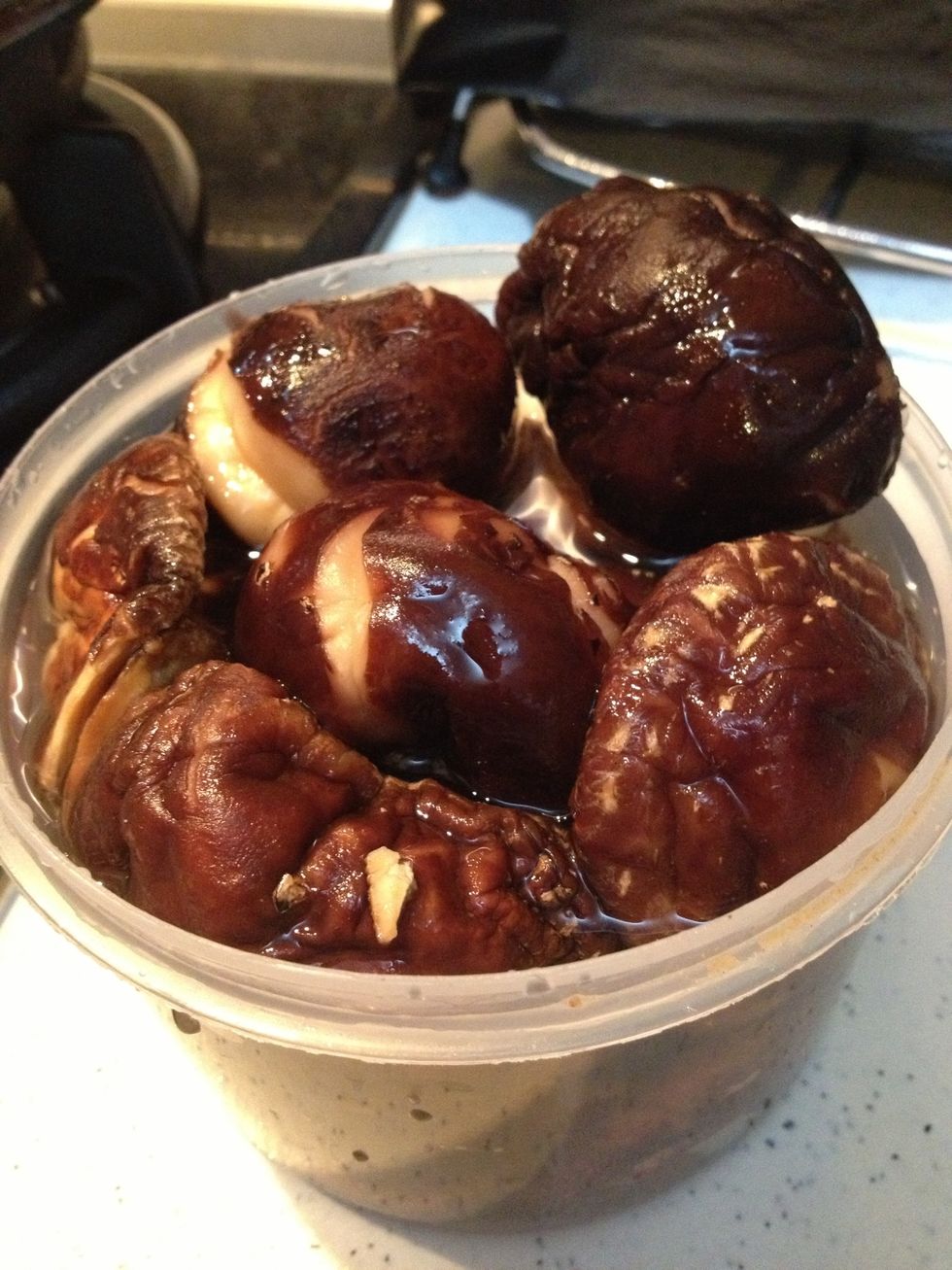 Shitake mushrooms. Softened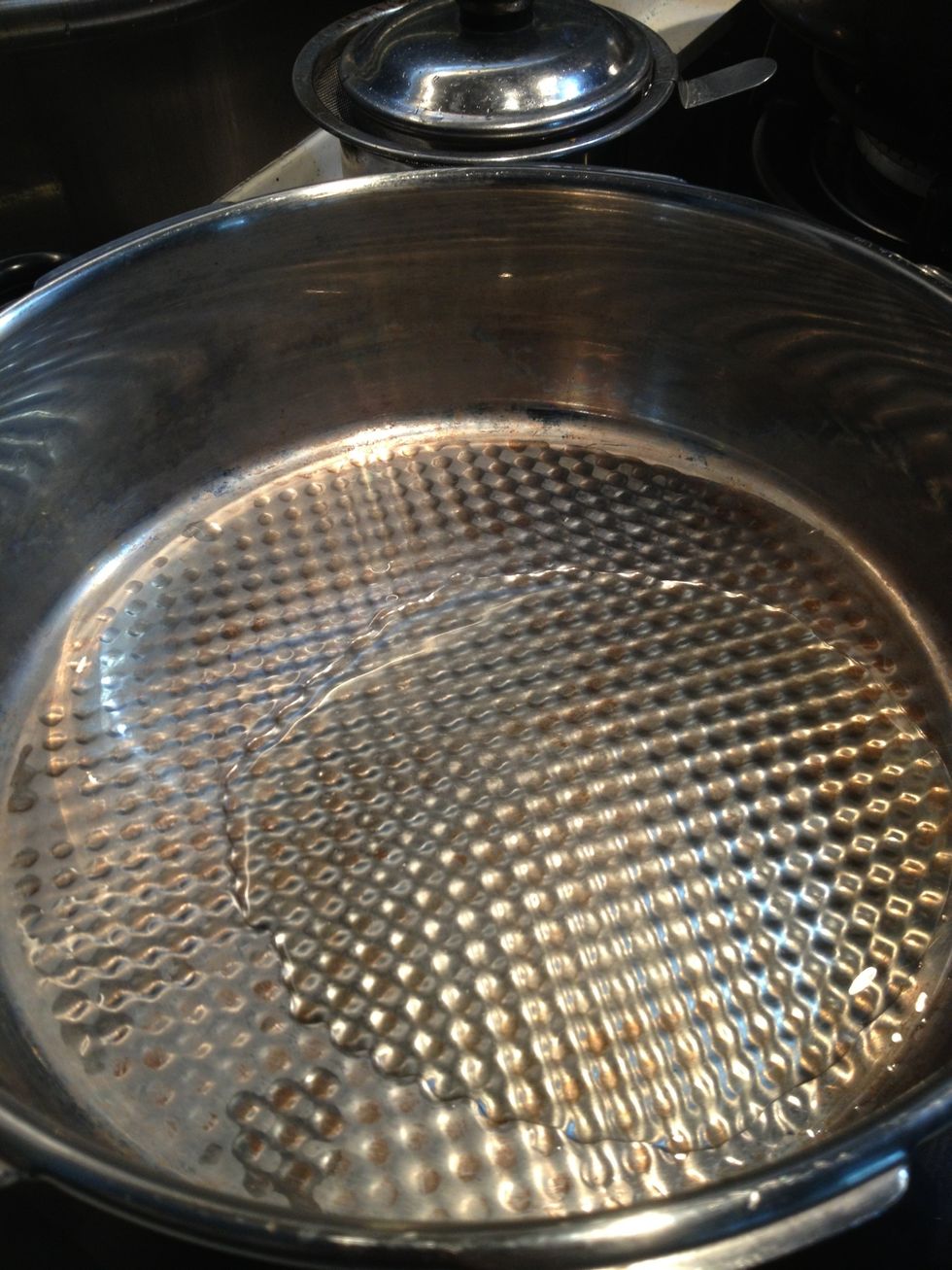 Heat some cooking oil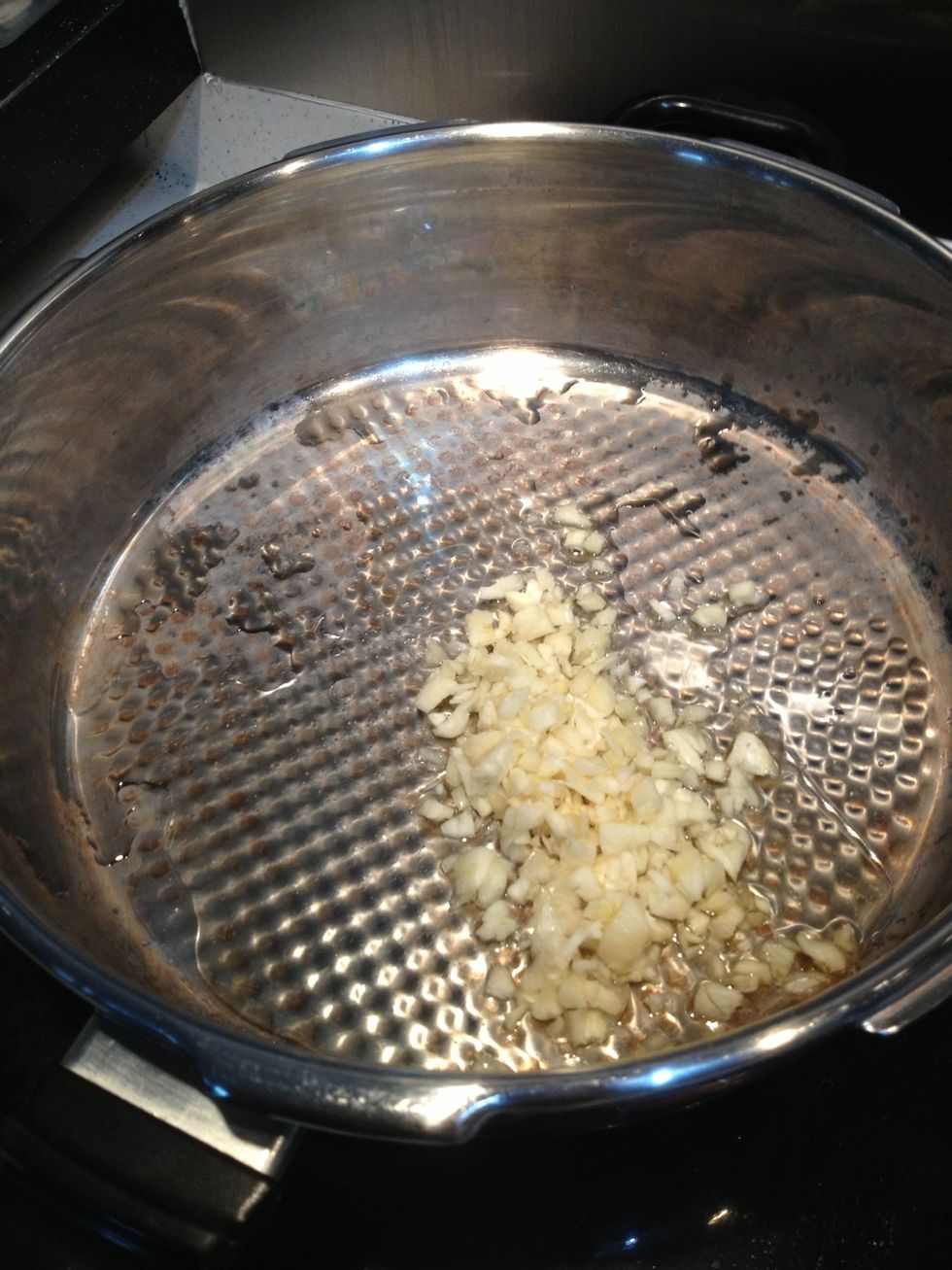 Stir fry the garlic until it turns golden.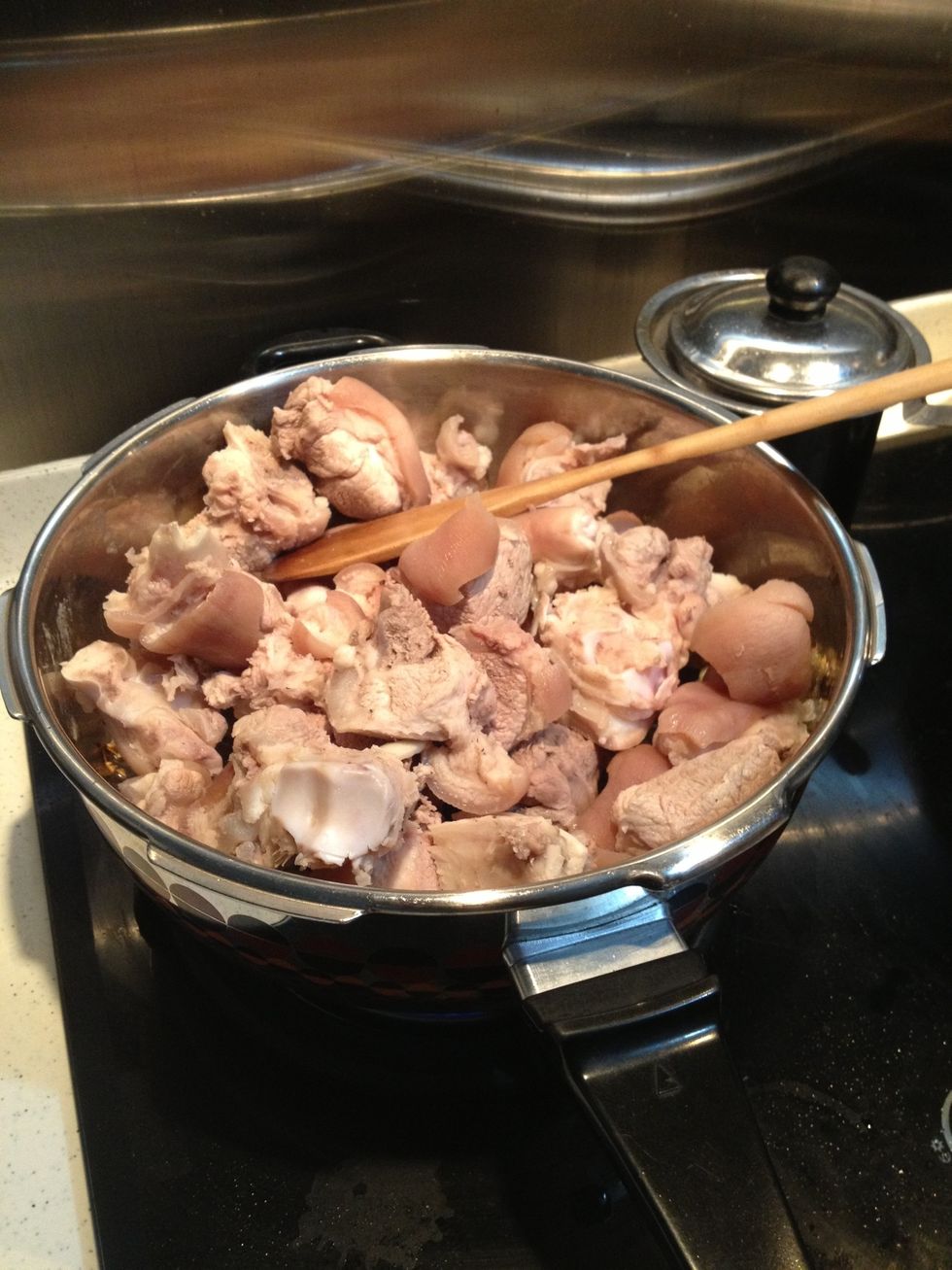 Add the boiled pork thigh.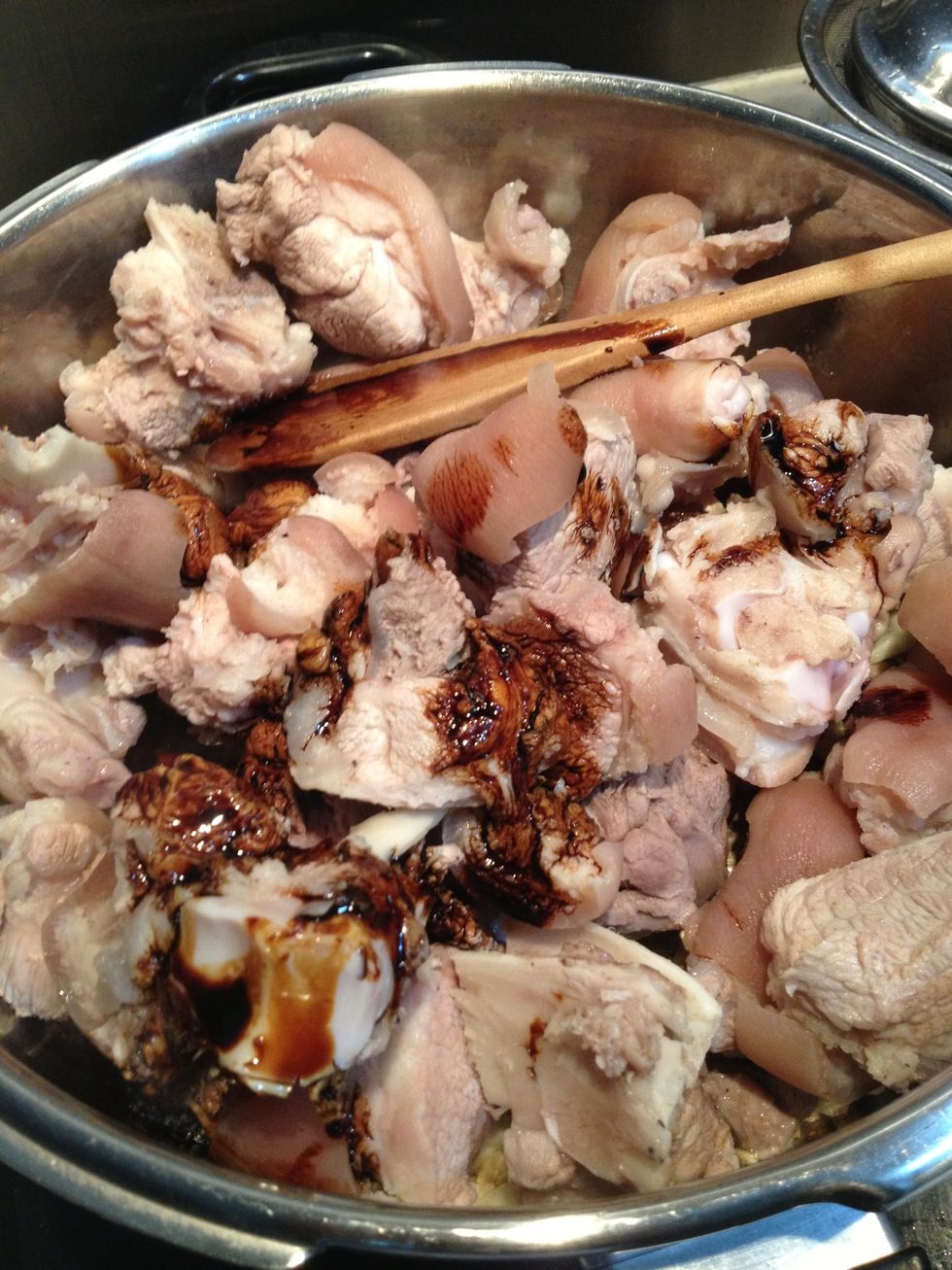 Add salty soy sauce for coloring.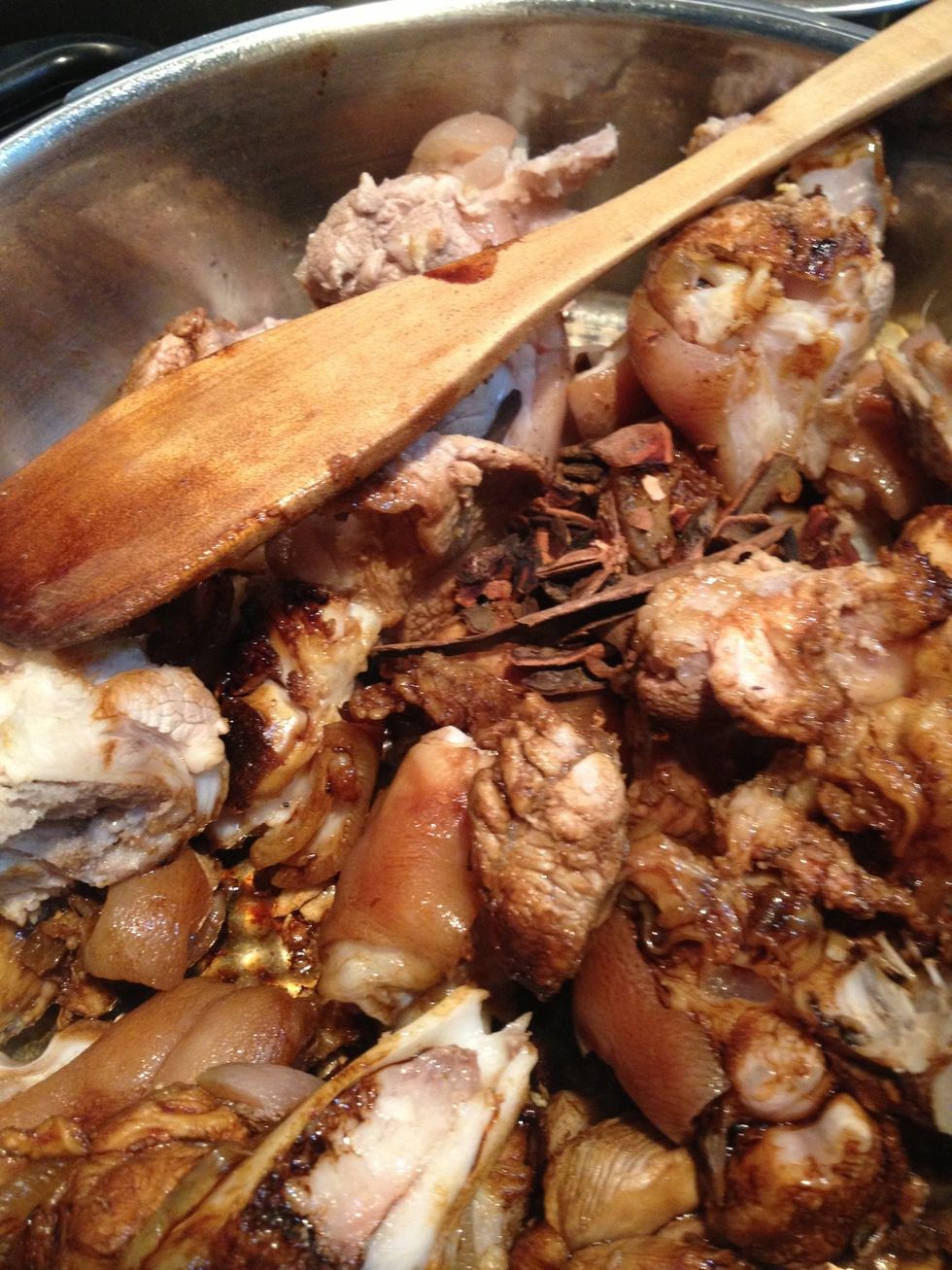 Add the crushed spices.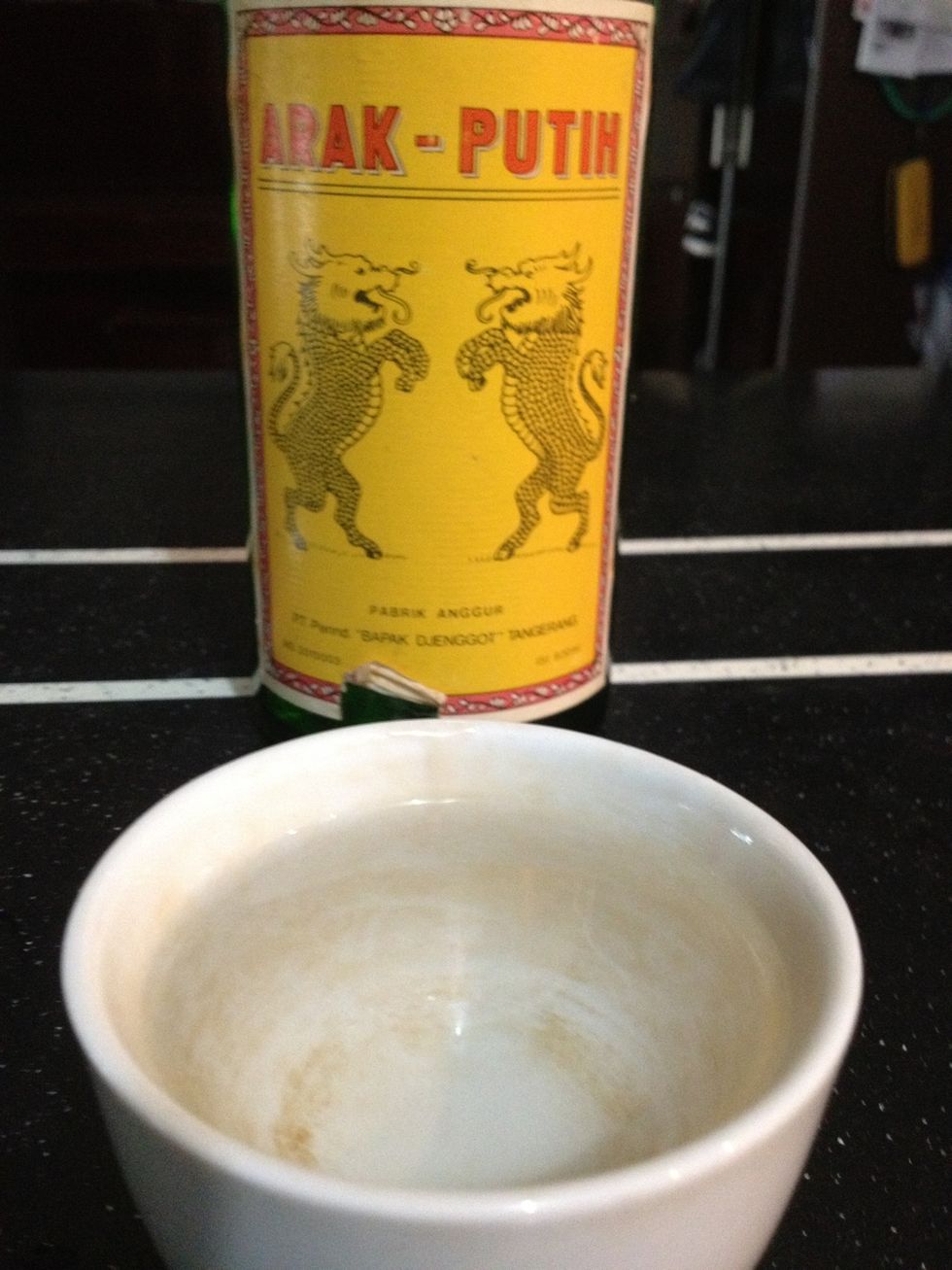 One and a half cup of white rice wine.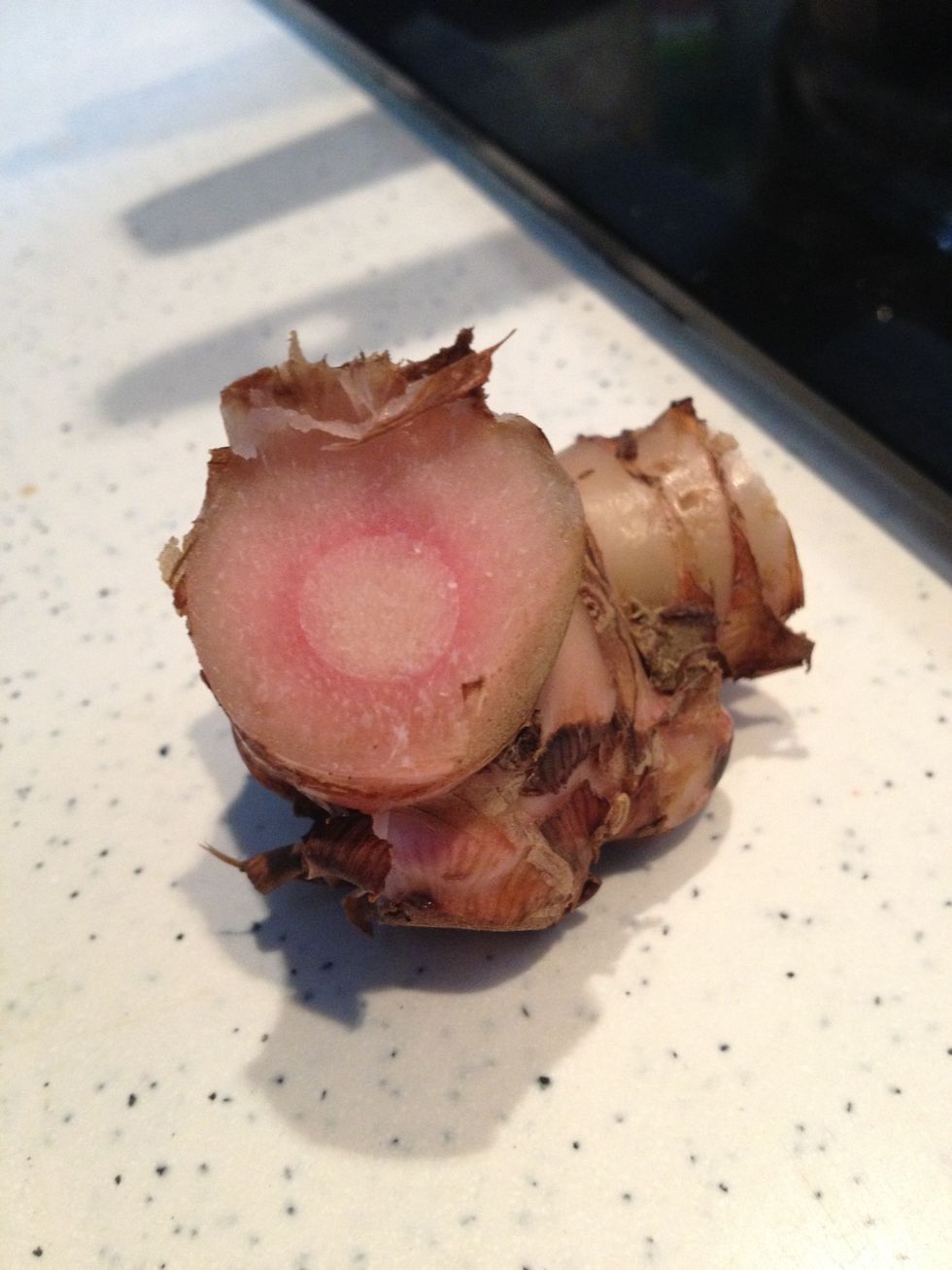 Lengkuas (galangal)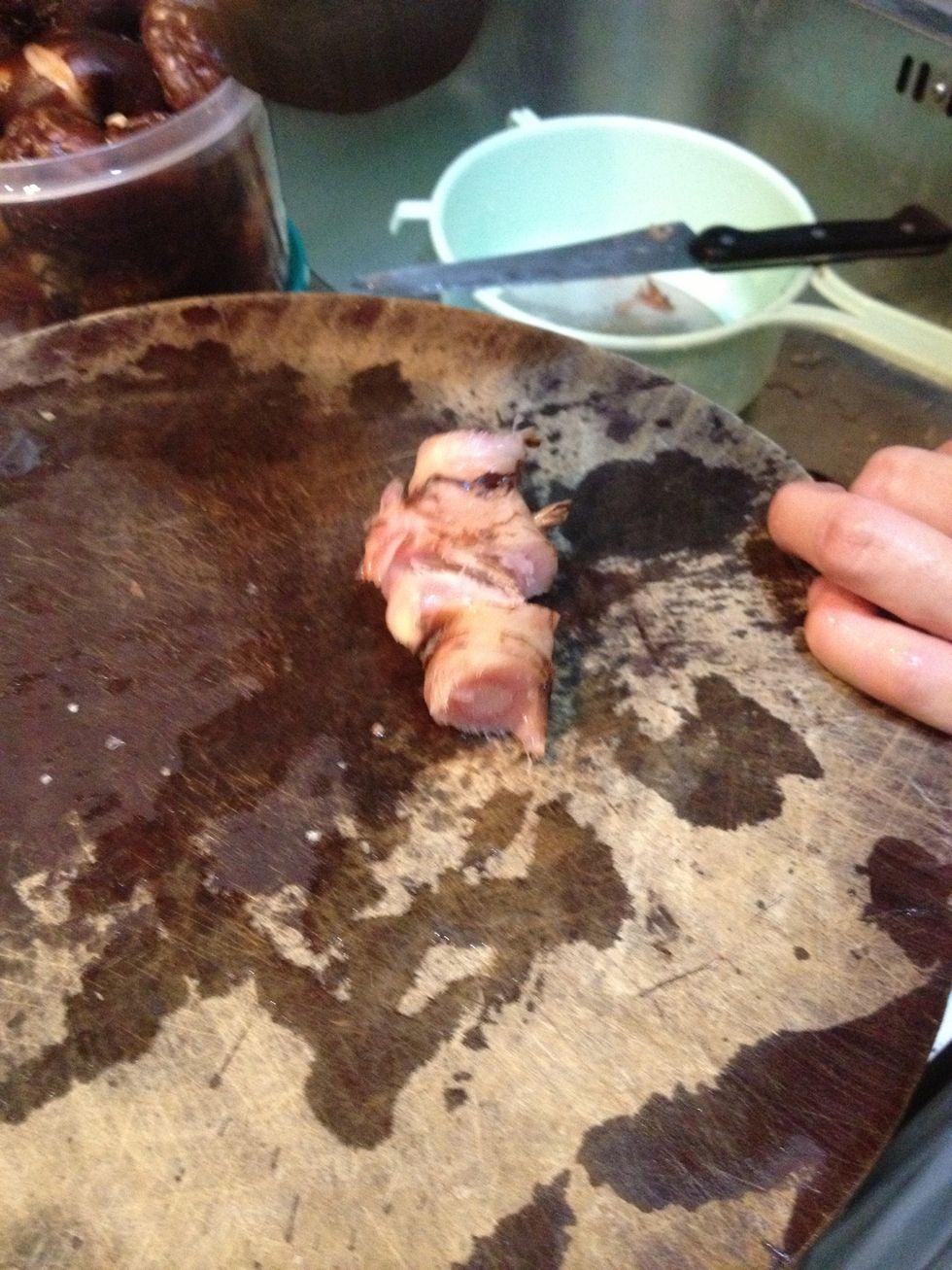 Smash it.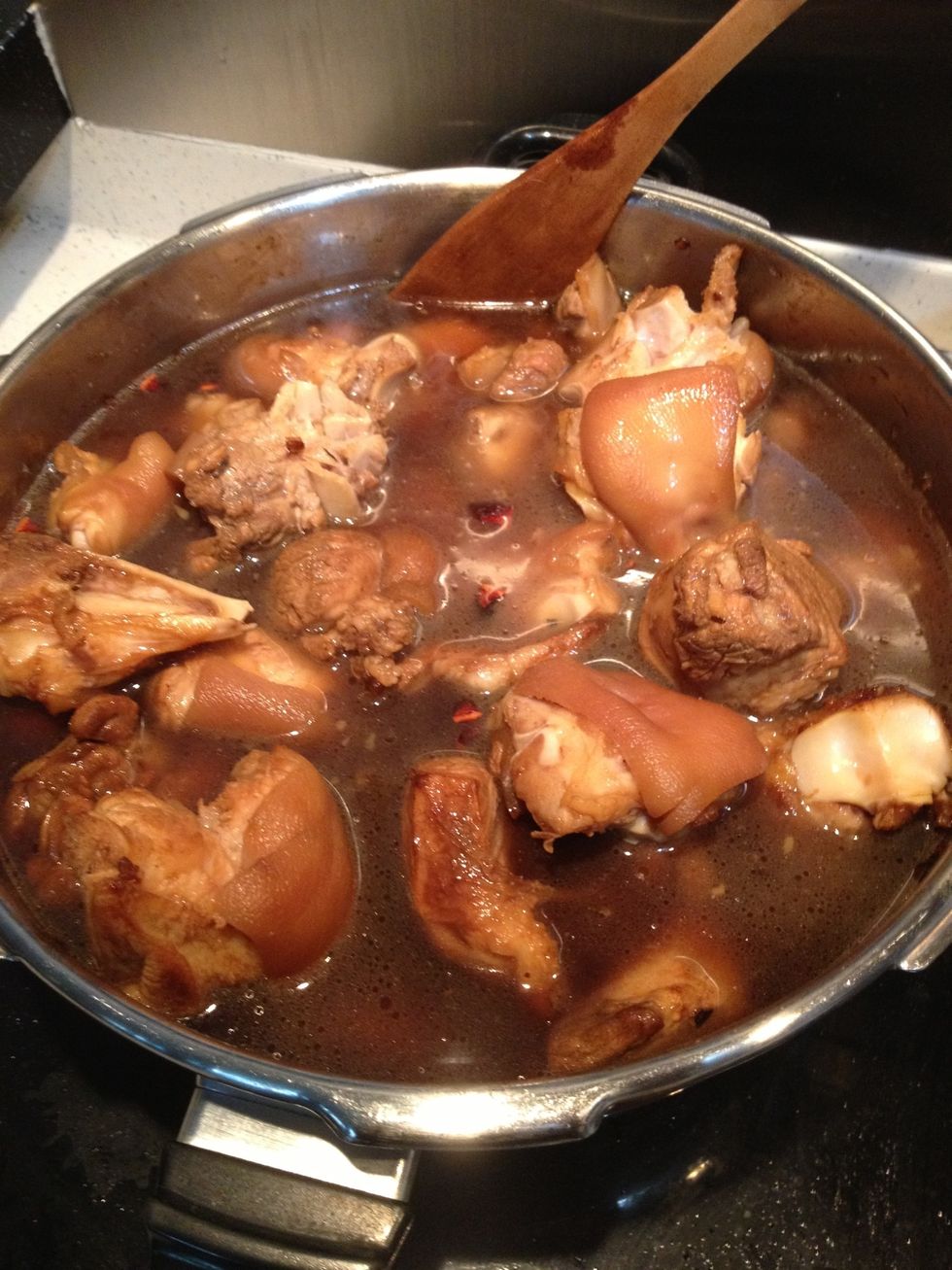 Add all ingredients and add water enough to immerse the meat.
Heat with small flame.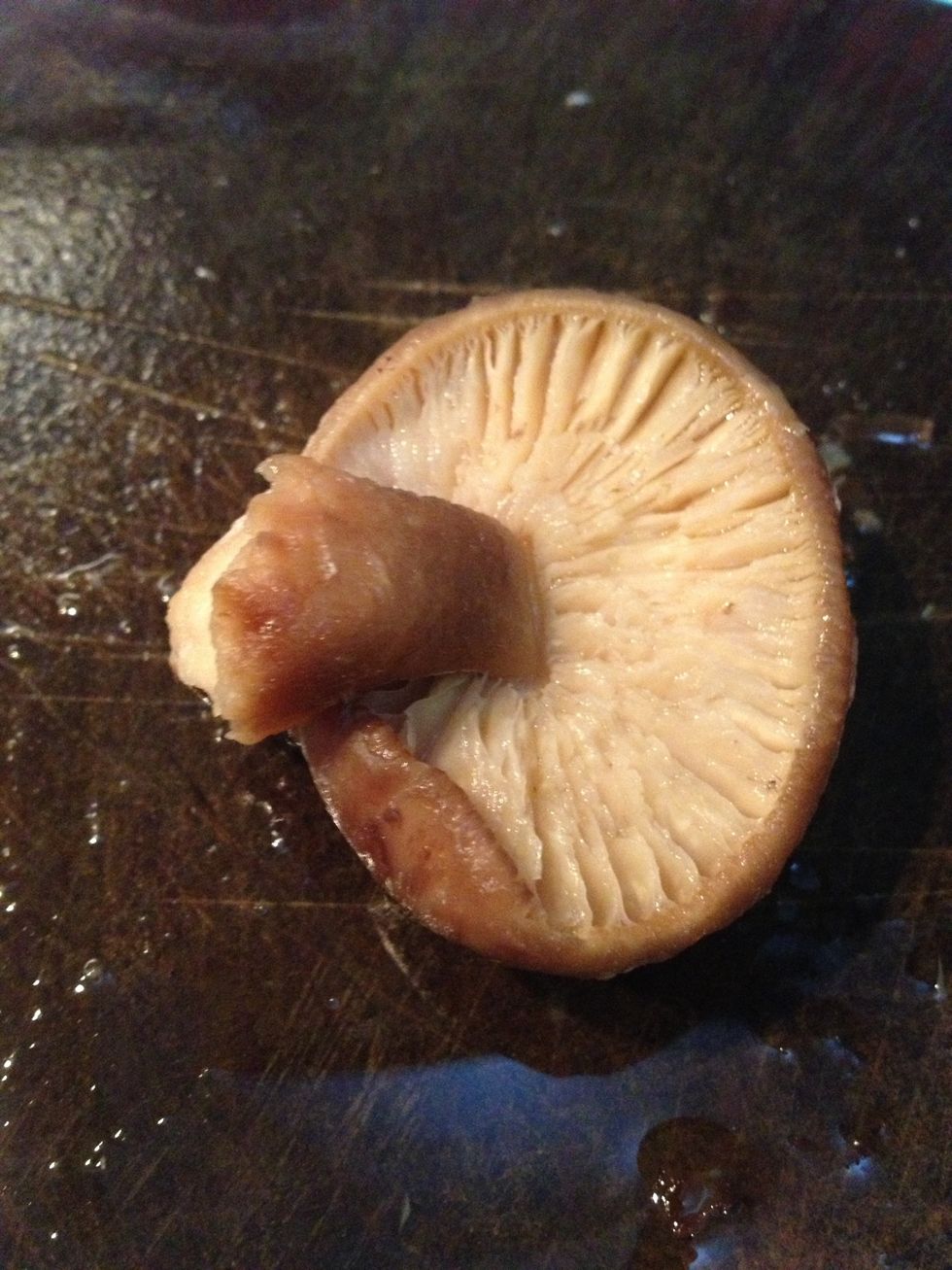 Shiitake mushroom.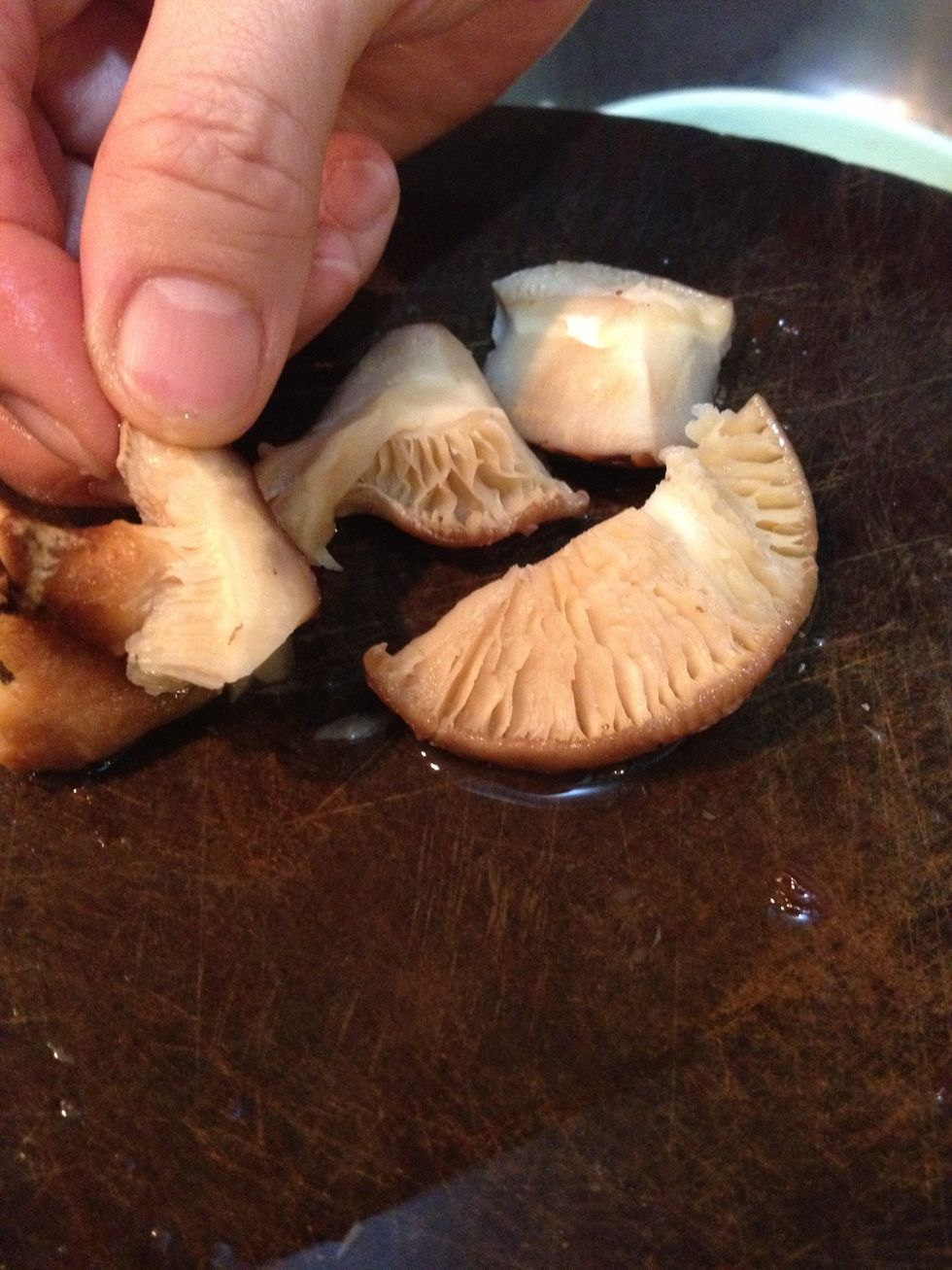 Cut into four.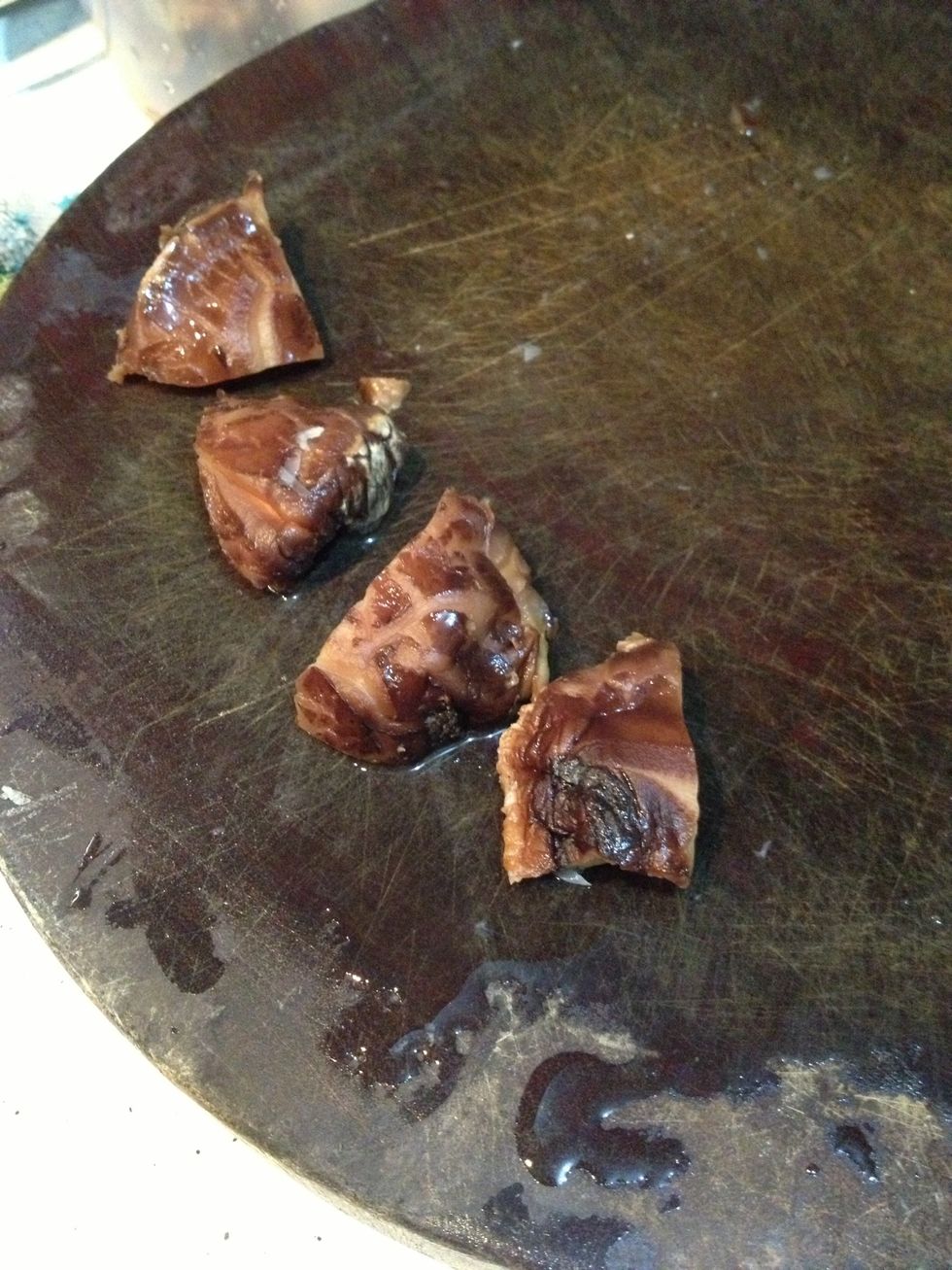 Slice the shiitake mushrooms into four and remove the stem.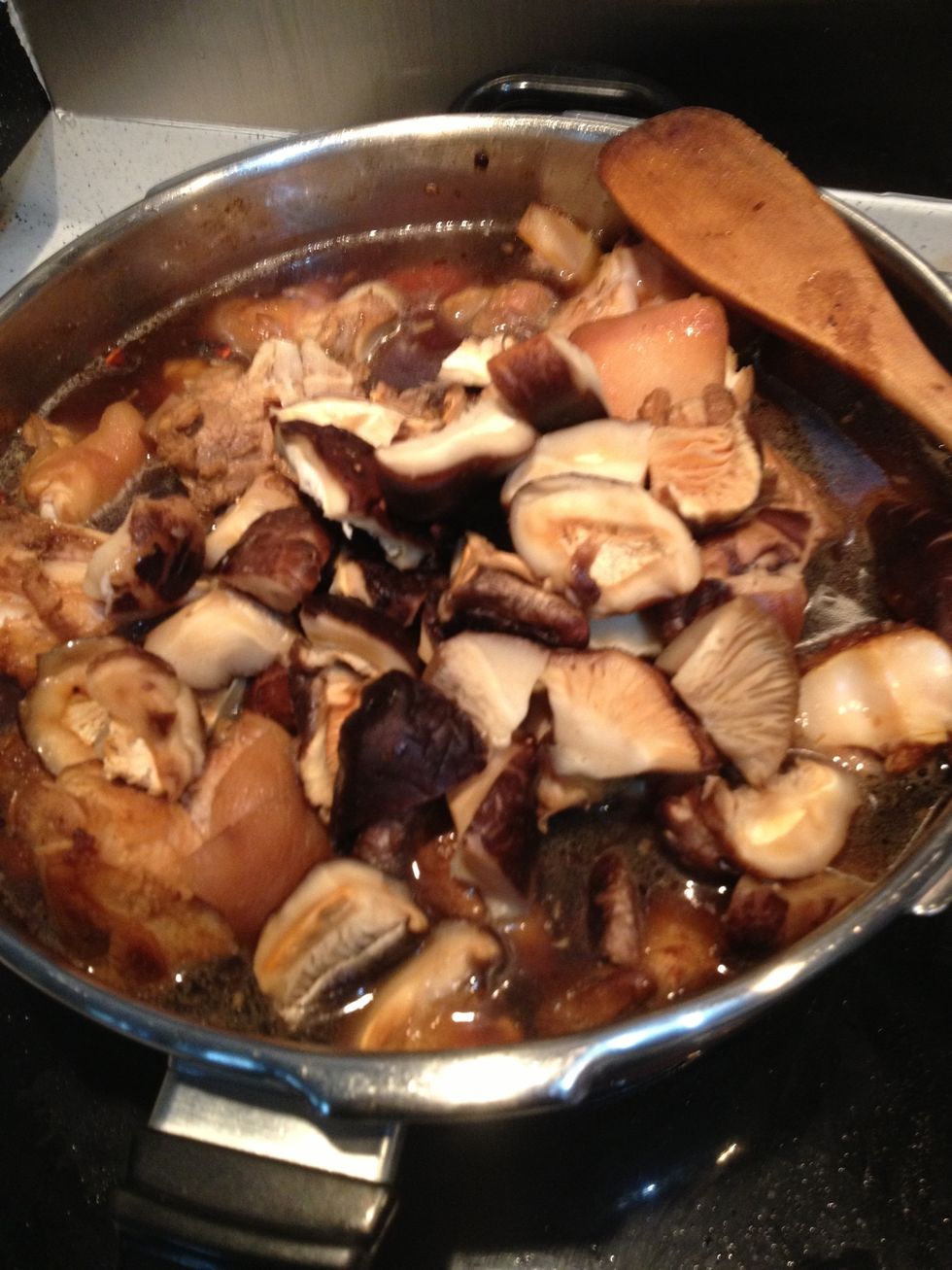 Add them to the mixture. Mix.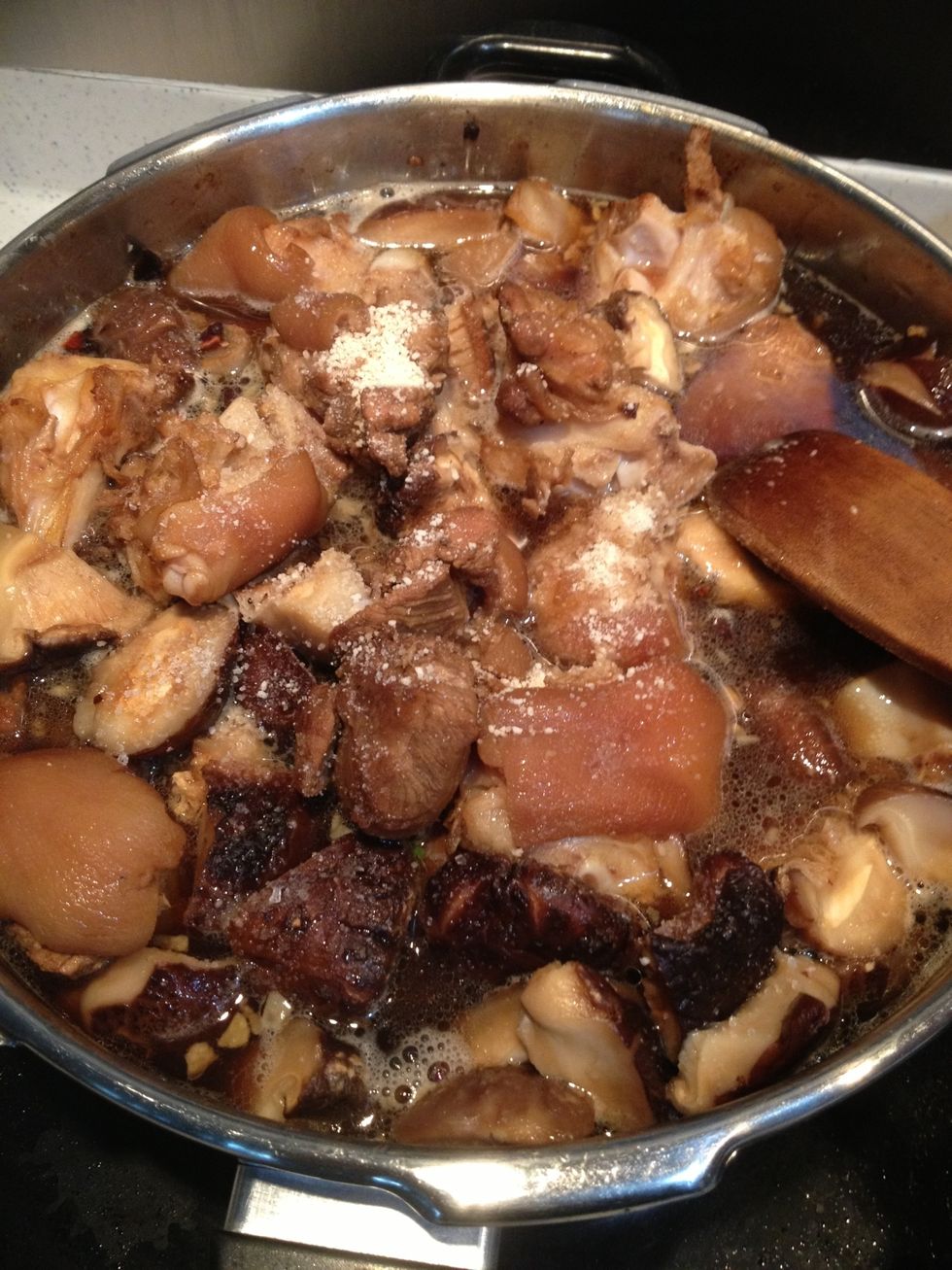 Add 2 tsp of salt and sprinkle MSG (kaldu jamur).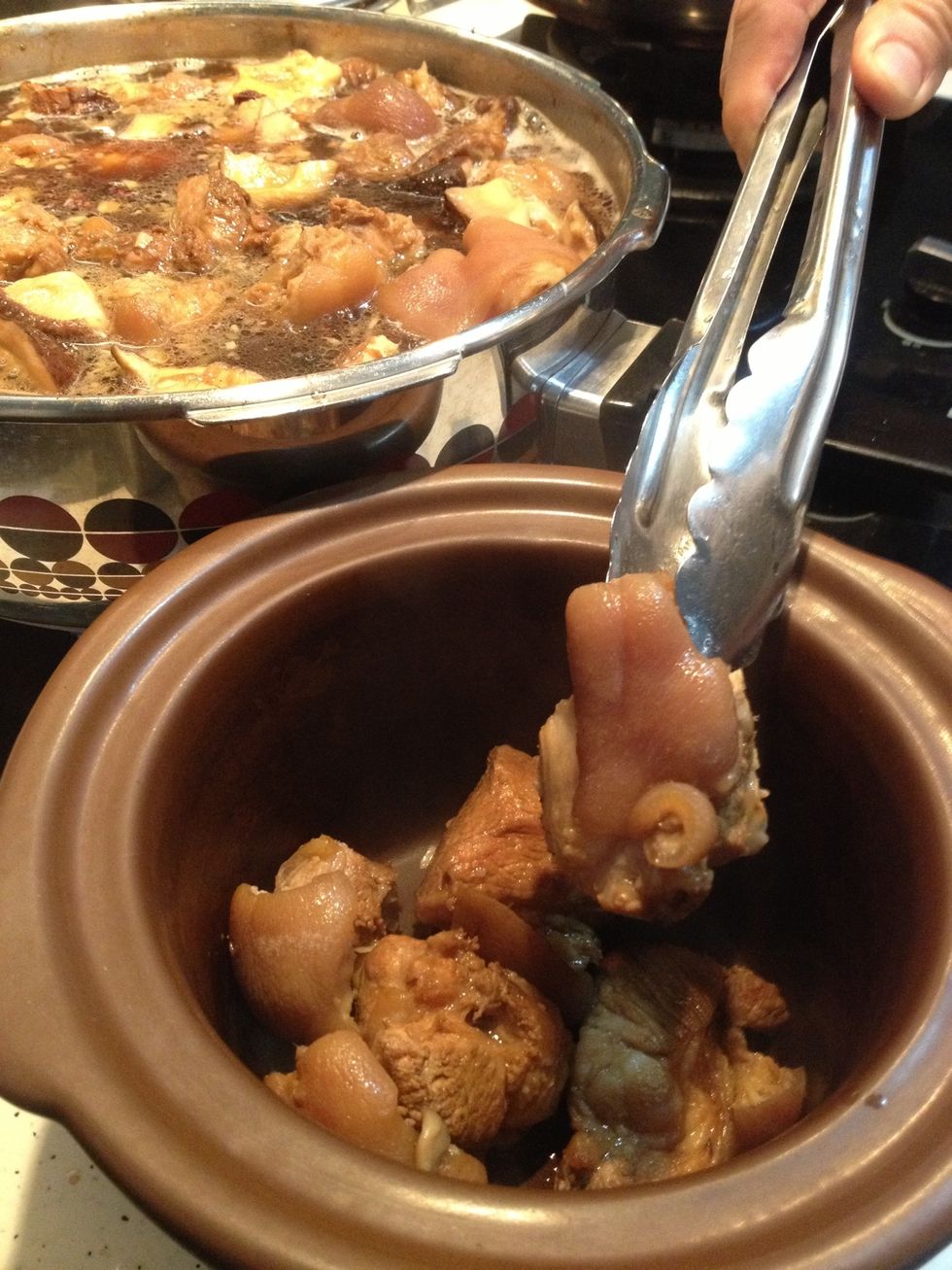 Take the amount you want to eat to a slow cooker. The rest can be kept at room temperature (for a few days) or frozen (for longer period).
Add 1 piece of onion (broken into four pieces) and slow cook for 2-3 hours. The food is ready to eat.
5.0cm Cinnamon
3.0 Pekak (star anise)
10.0 Garlic
6.0 Cloves
200.0g Shiitake mushrooms
1.0kg Pork Thigh
Salty soy sauce
50.0ml White rice wine
Cooking oil
Salt and Kaldu jamur (flavor enhancer)