A hearty and cheap dish, that you're going to love!
63
This is a cheap and very tasty dish which has become a family favorite. The tender meat and crackling pork rinds are real comfort food and we usually serve it with oven baked vegetables. Let's begin!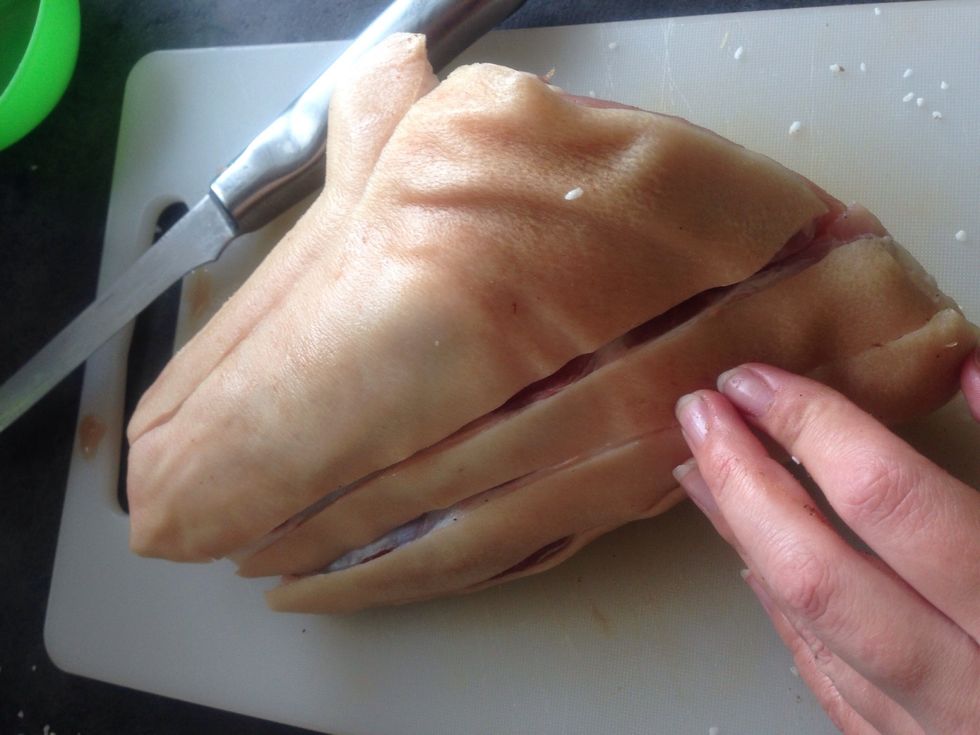 Start by cutting the skin to form the rinds. Cut all the way through the fat to the surface of the meat. At one place cut all the way to the bone. This reduces the cooking time.
Gather your spices! I used garam masala, but you can use your own favorite spice or just stick to salt and pepper.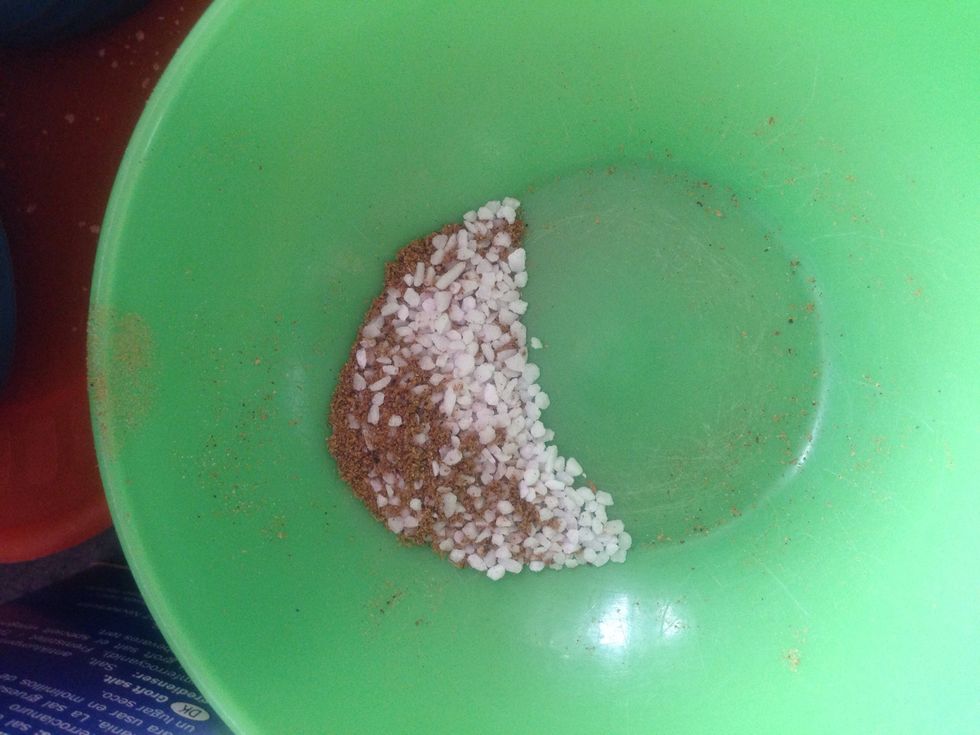 Mix the spices together.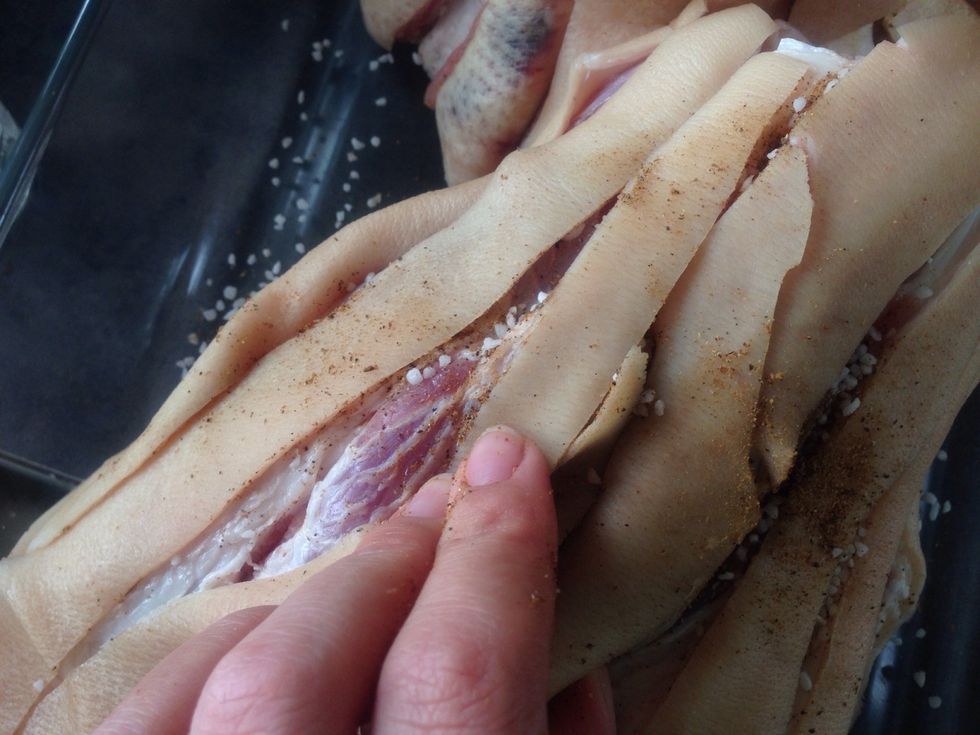 Rub your mixed spices into the cracks in the skin. Make sure to get the salt in all the cracks as it's what makes the pork rinds crackling.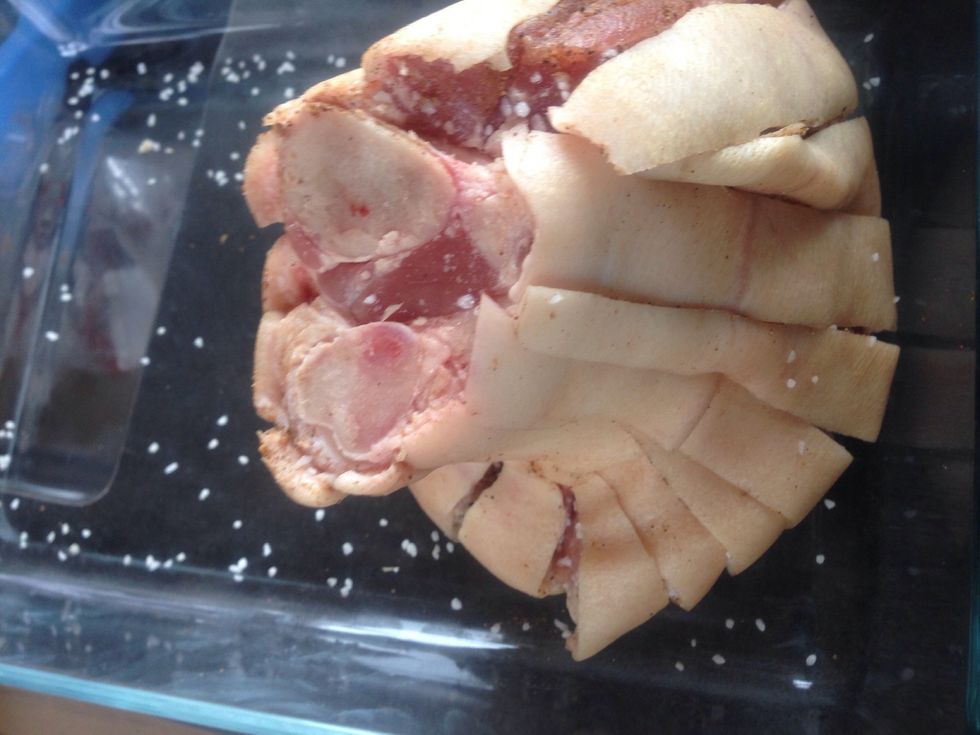 Put your pork leg in an oven pan like this.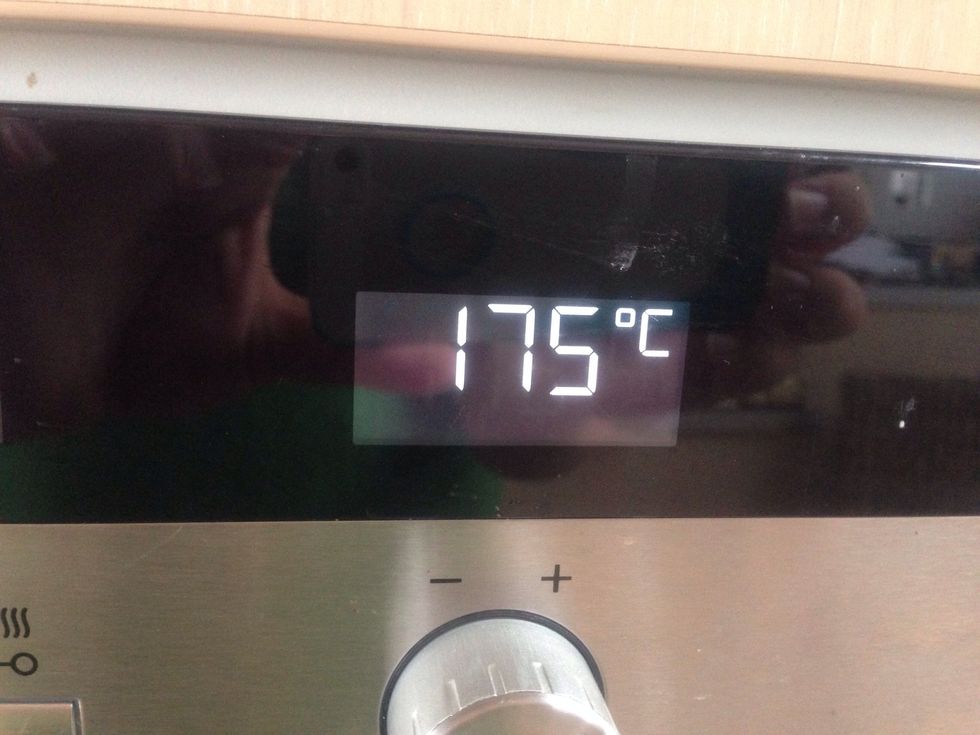 Turn on your oven to 175 degrees Celsius.
Pour sirup on the top and let it run down the cracks for a nice caramelised surface.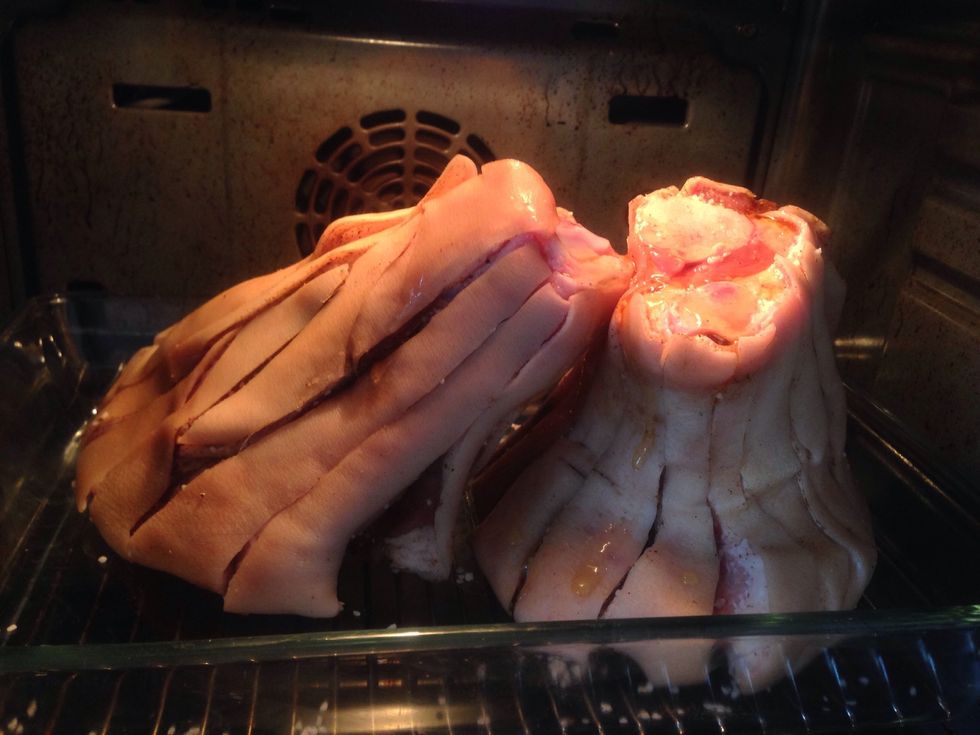 And place the pan in the oven for about 45 minutes. I'm making two legs here. We are 4 adults and two small children and this was enough for us.
As usual I will be playing with my lovely assistant during the waiting time until next step 😉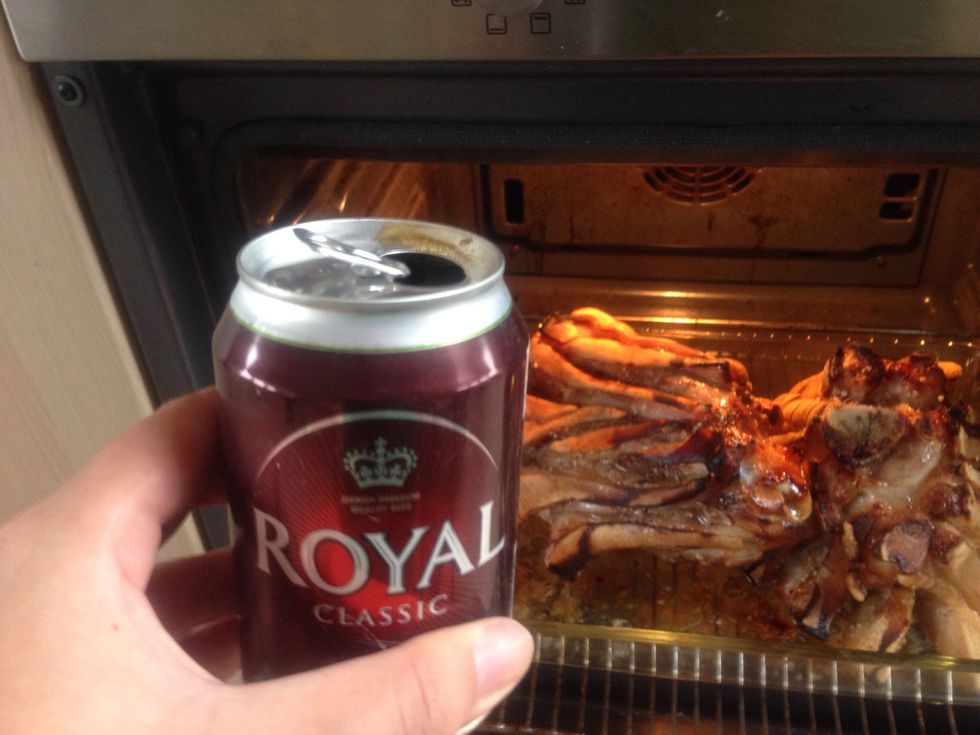 Now add the beer to the pan!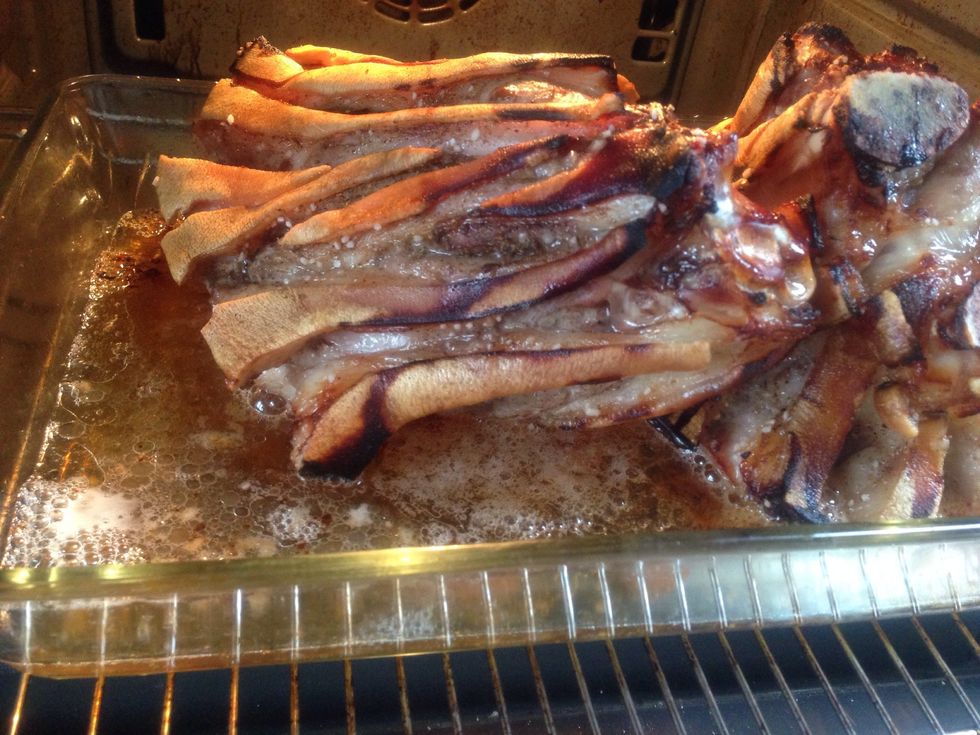 Like this. It will be a great base for the sauce! You make the sauce in the end by pouring the pan liquid into a pot, skimming off the fat and adding a little double cream while putting to the boil 😜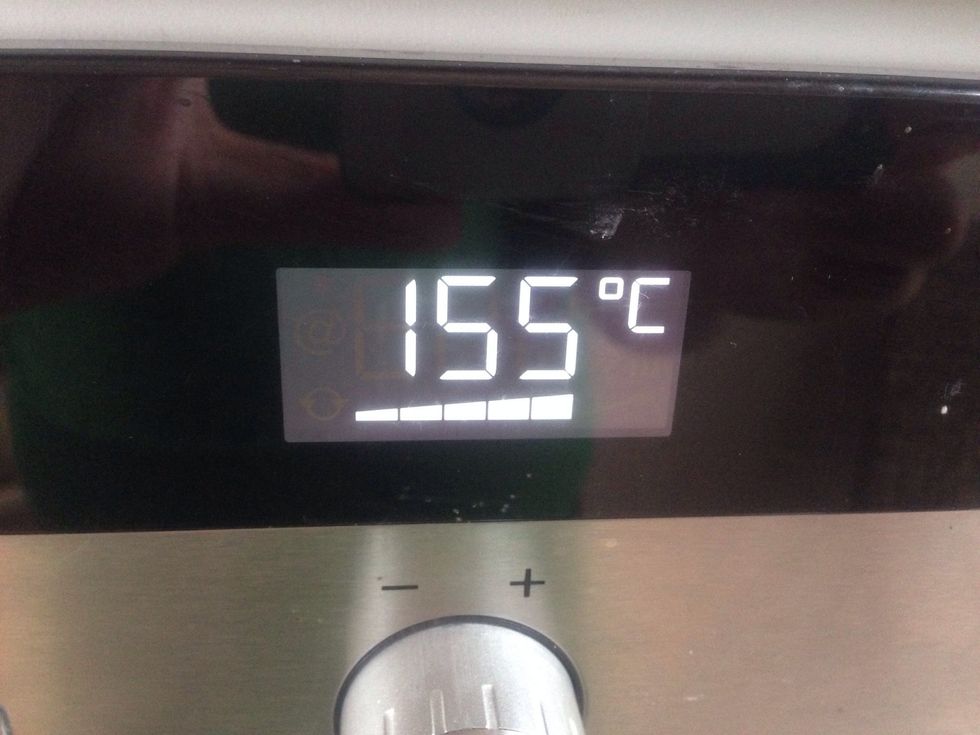 Turn down the heat and let sit for 3 hours. Once every hour I basted the leg with the beer from the pan to make sure the top meat didn't go dry.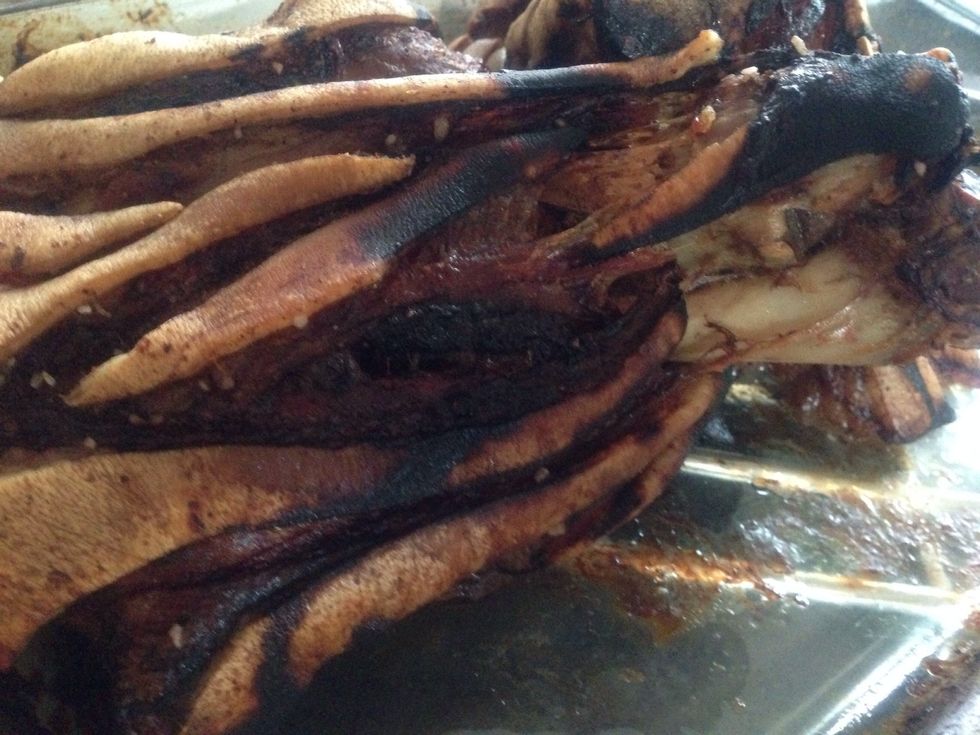 The meat should now look like this with crackling pork rinds.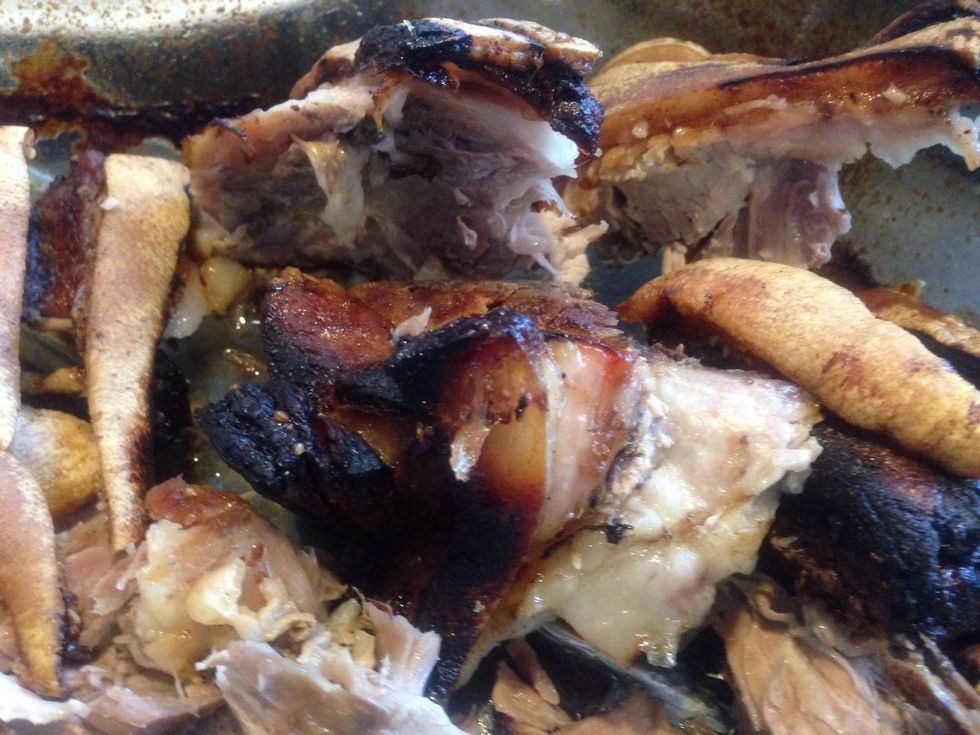 Cut the tender meat off the bones and serve!
I hope you give this simple dish a try and enjoy it. Let me know what you think and check out my other recipe too.
1.0 Pork leg per two persons
1.0 Beer
1/2Tbsp Sirup
Salt
Pepper
All spice or garam masala
Double cream for sauce
Dorthe Eskerod
I love cooking, gardening and basic creativity :) Especially things I can do with my son and daughter.