Cook Braised Beancurd With Pumpkin Sauce
794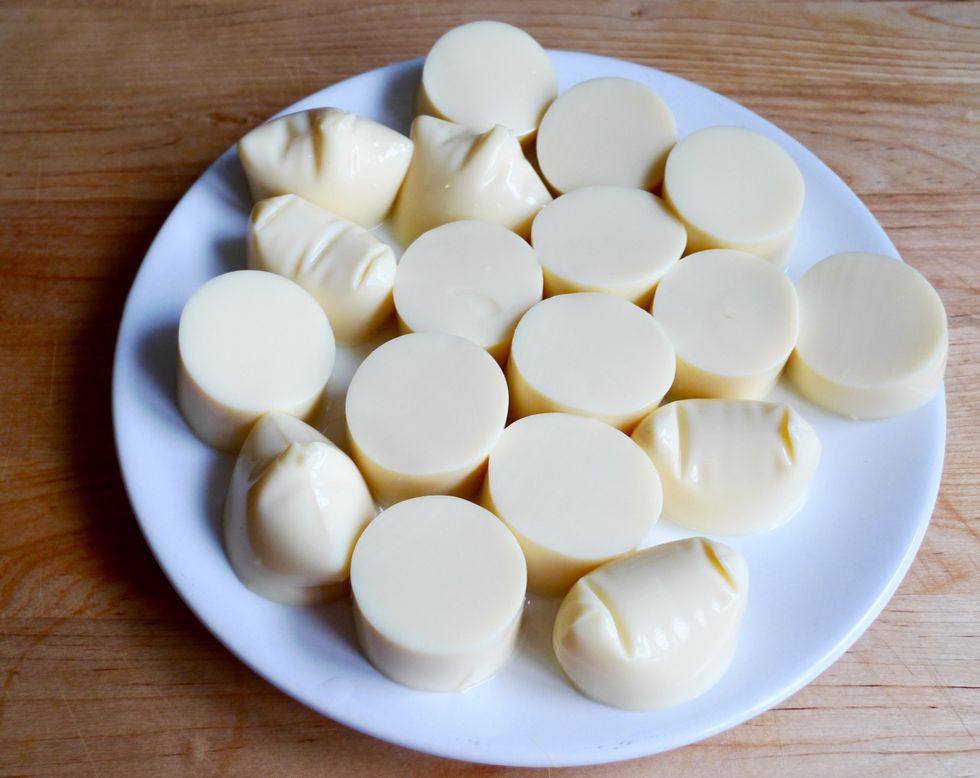 First cut the Japanese egg beancurd into pieces. Cut each roll into 6 pieces.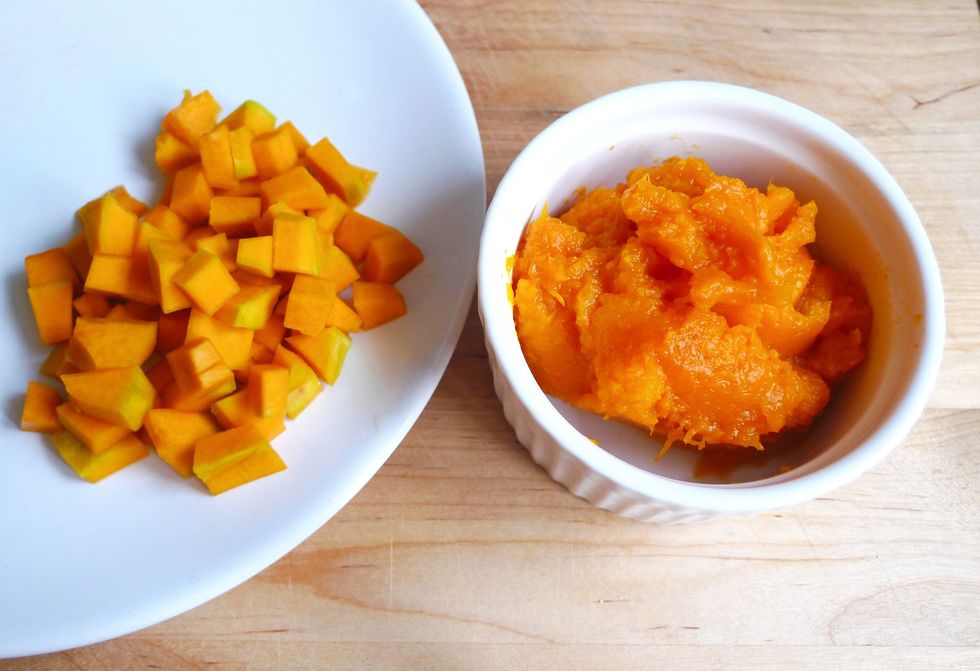 Cut the fresh pumpkin (40g) into small cubes. Steamed the fresh pumpkin (100g) till cooked and mashed while it's still hot.
Mix the chicken meat with salt and egg white. Then add in the cornflour. Marinate for at least 30 minutes.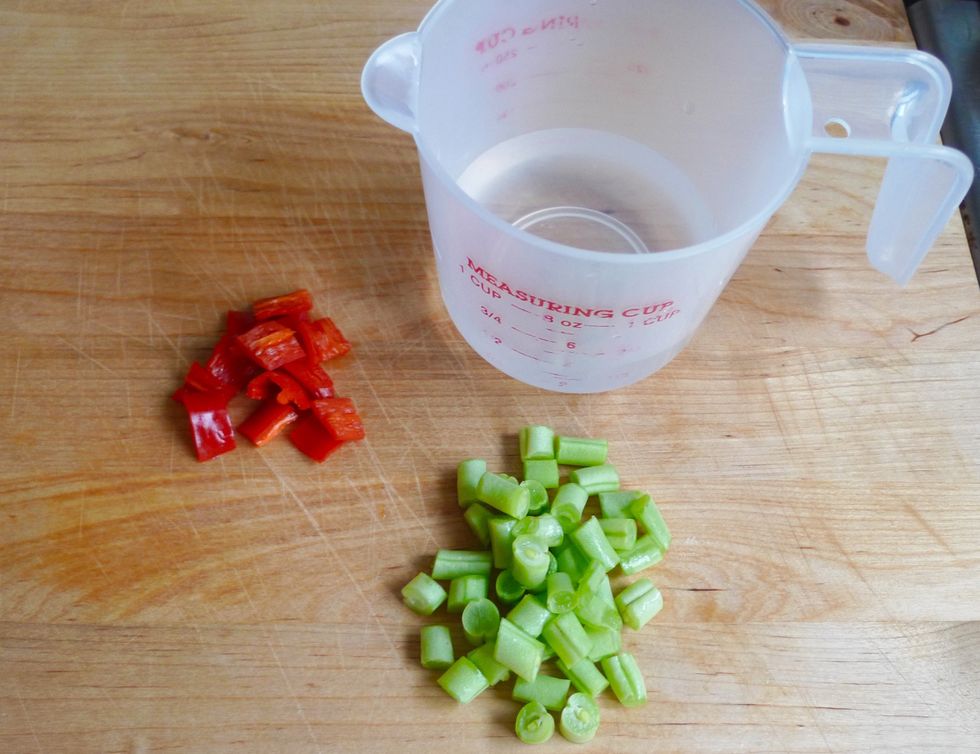 Cut the french beans into bite size and blanch briefly in hot water, cut fresh red chilli into thick slices and have ready 1 cup water.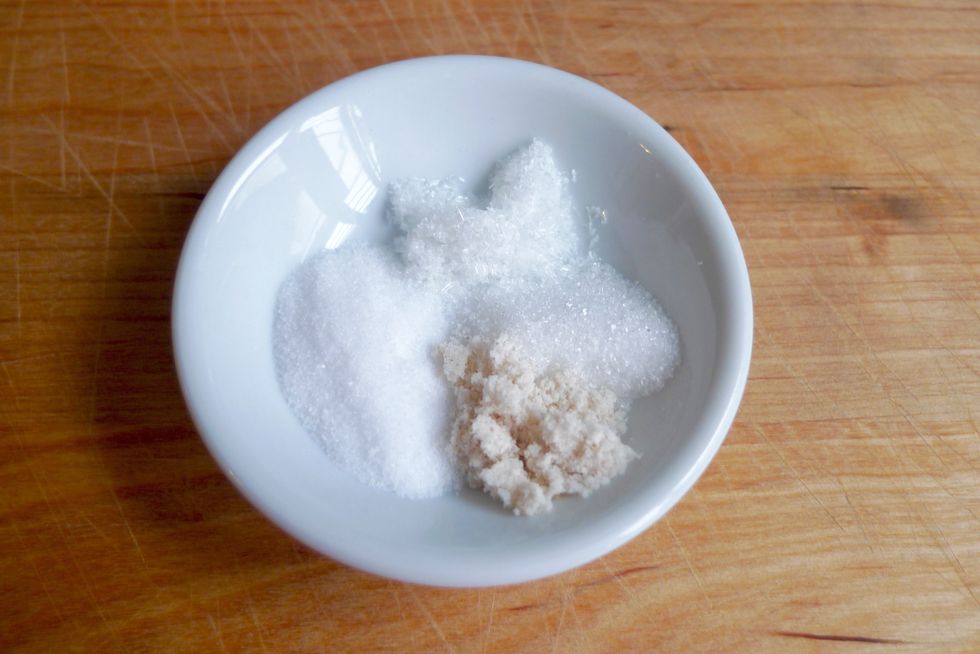 Also have ready sugar, chicken stock granules and salt for seasoning.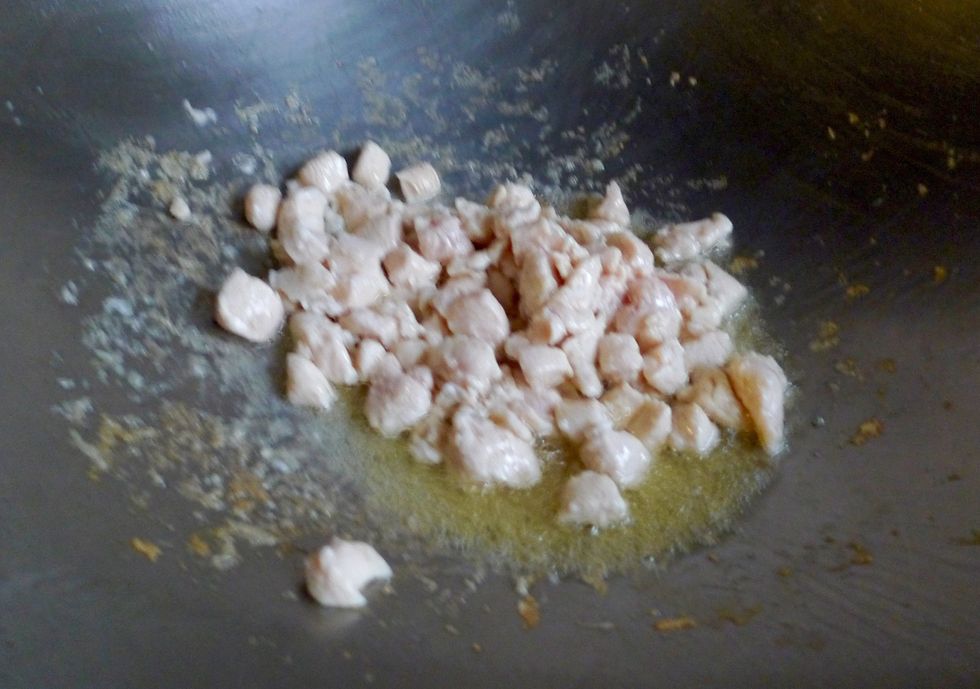 Heat up oil in wok and saute marinated chicken meat. When done, remove the meat from wok, drain and set aside.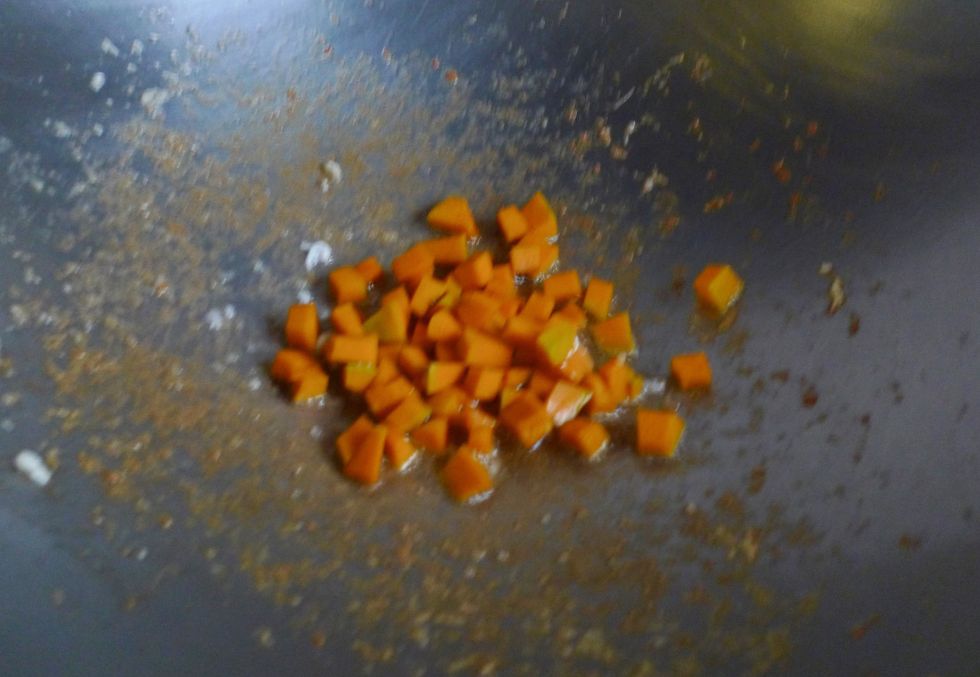 Then in the same wok, briefly fry the fresh pumpkin cubes. Drain and set aside.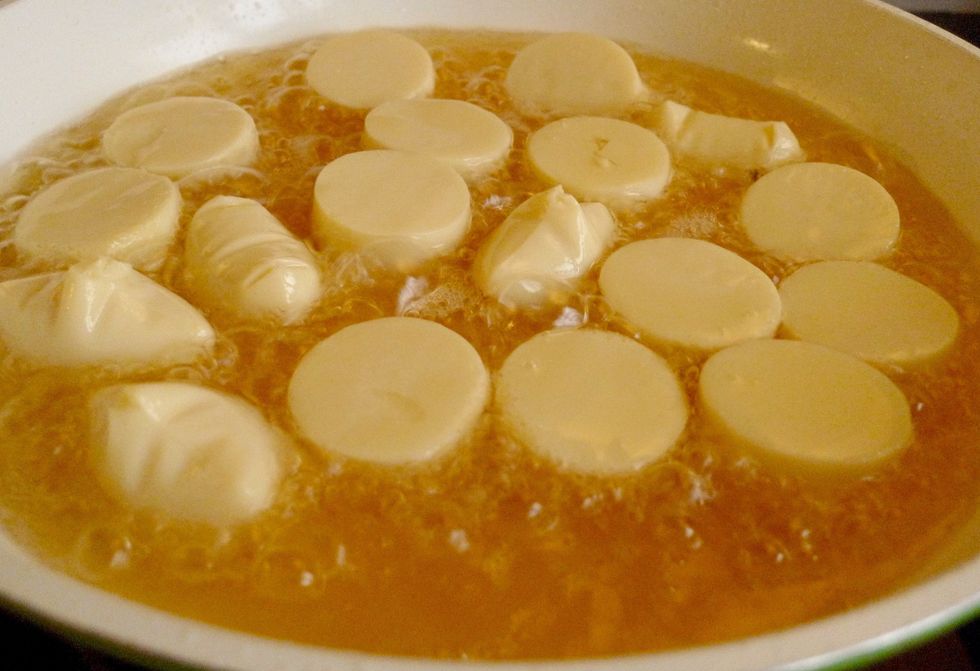 Heat up more oil and deep fry the egg beancurd in the hot oil till golden.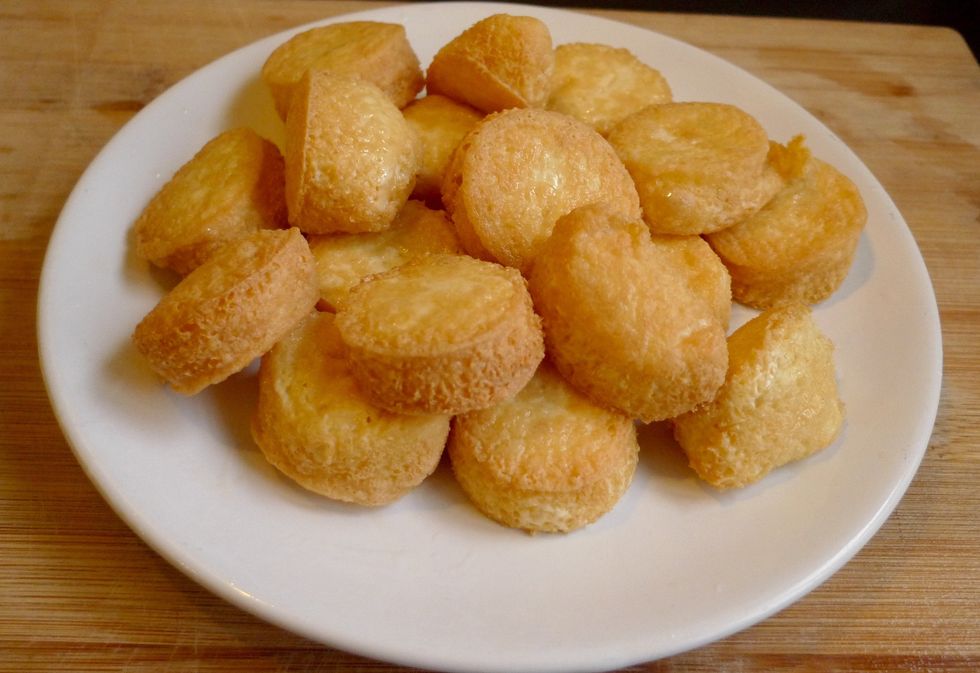 Remove the fried beancurd when done, drain and set aside.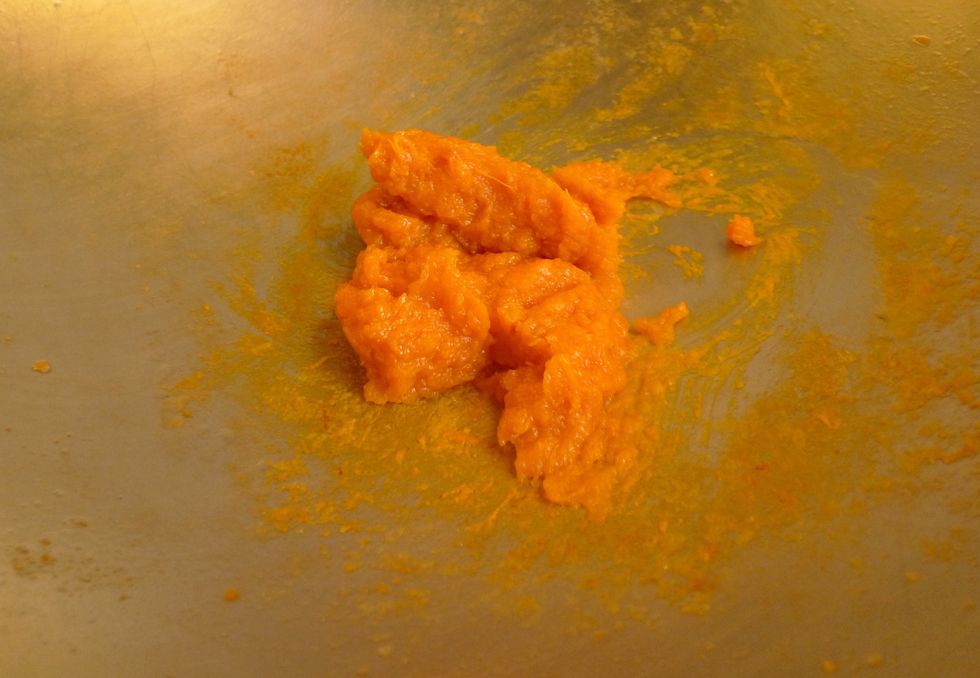 Using a clean wok, heat up a tablespoon oil together with the mashed pumpkin puree.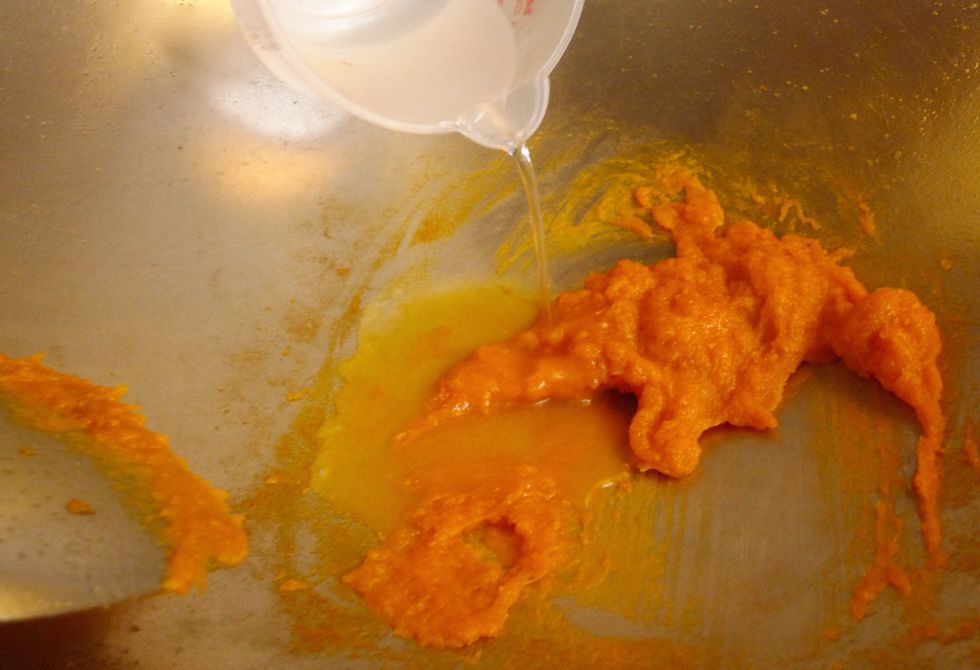 Add in water, preferably hot water.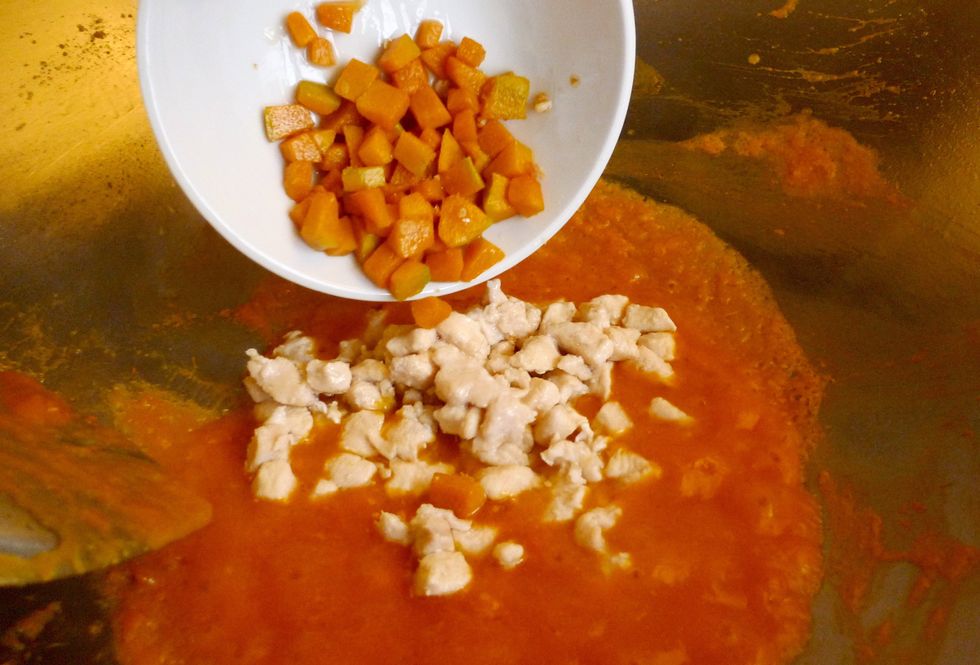 Stir constantly with a ladle and bring the sauce to a boil. Add in the fried chicken meat and pumpkin cubes.
Next add in the deep fried beancurd. Mix well.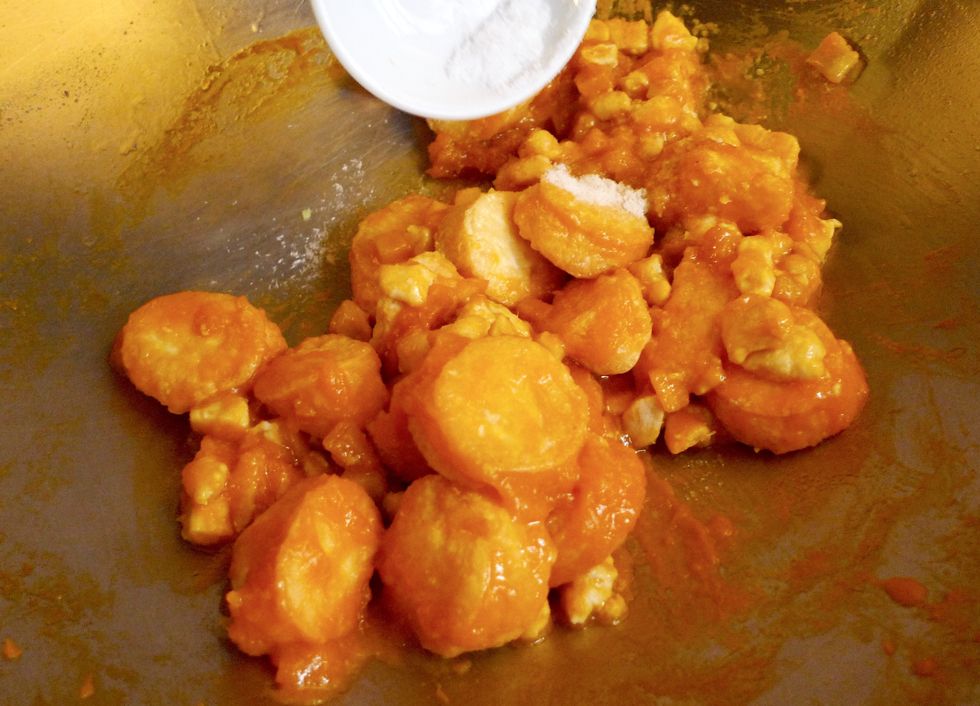 Then add in the seasoning.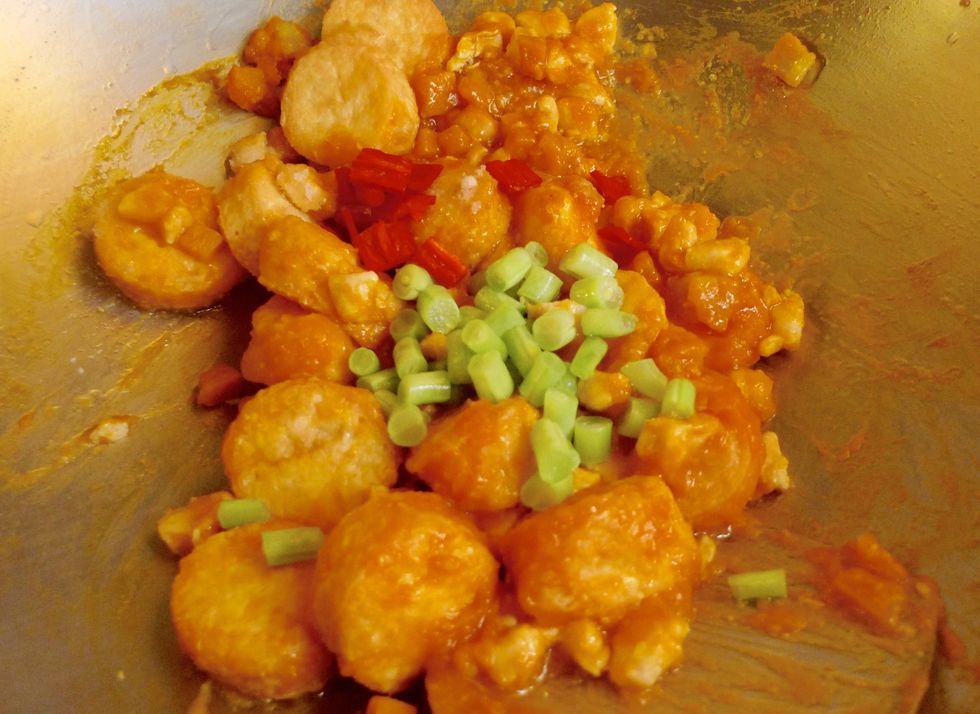 Lastly add in the red chilli and blanched french beans. Bring it to a simmering boil. You can then stir in a tablespoon pork lard if desire (optional). And we're done!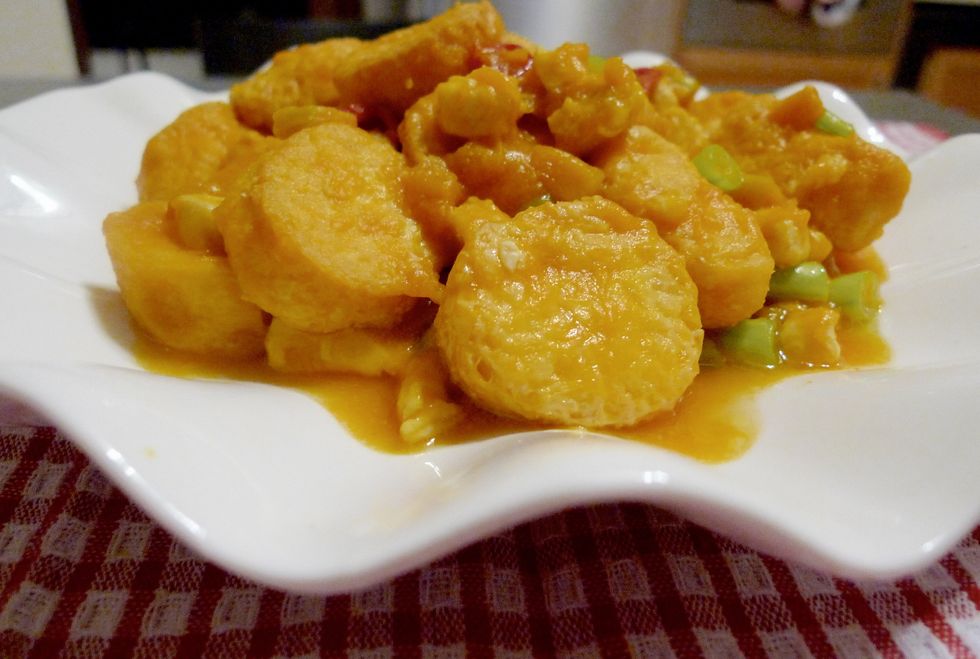 Dish up and serve the beancurd hot. For more, like us on Facebook and get instant updates on our latest recipes at www.Facebook.com/huangskitchen
3.0 japanese egg beancurd,rolls
50.0g fresh pumpkin, cut into cubes
100.0g chicken meat, diced
50.0g french beans/snow peas, cut into pieces
1.0 red chilli, cut into pieces
1/4tsp salt, marinate chicken meat
1/2 egg white, marinate chicken meat
1/4tsp cornflour, marinate chicken meat
100.0g fresh pumpkin, skinned, cubed, steamed, mashed
1/2tsp sugar (seasoning)
1/2tsp chicken stock granules (seasoning)
1.0tsp salt (seasoning)
Huang Kitchen
For more step-by-step recipes and cooking tips, visit my website at \nhttp://www.huangkitchen.com