A perfect weekend dinner for two (or one if you love clams!) to share over a bottle of wine!
20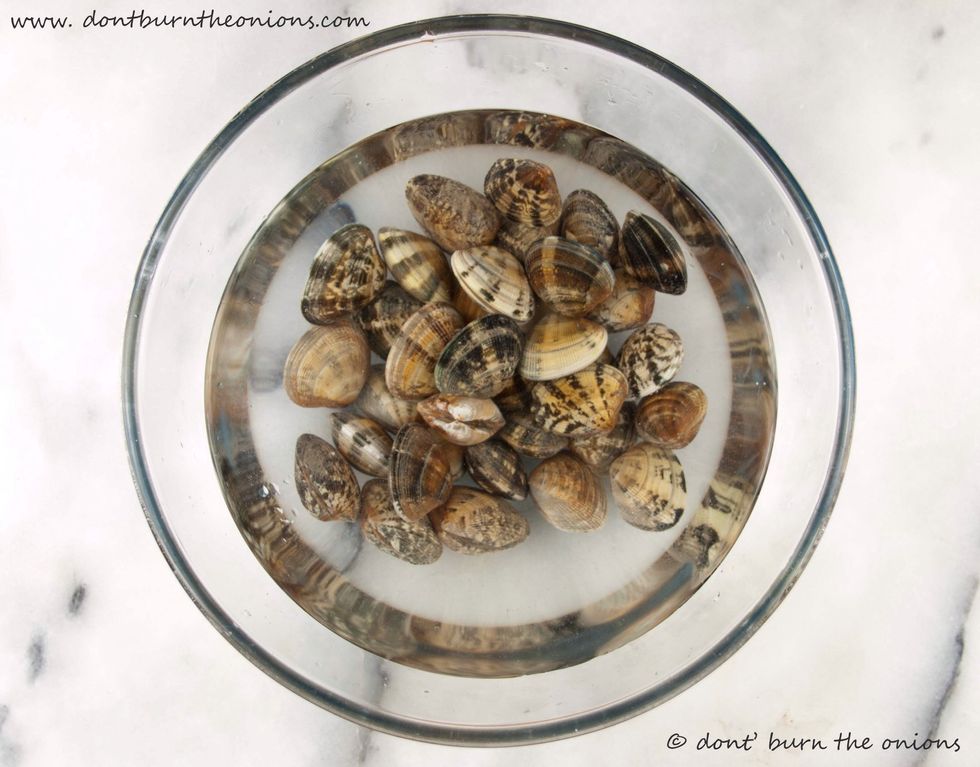 Soak clams in salted water for about an hour and then rinse several times to ensure you have washed away any grit or dirt.
Chop garlic in thick slices so they don't burn easily when frying.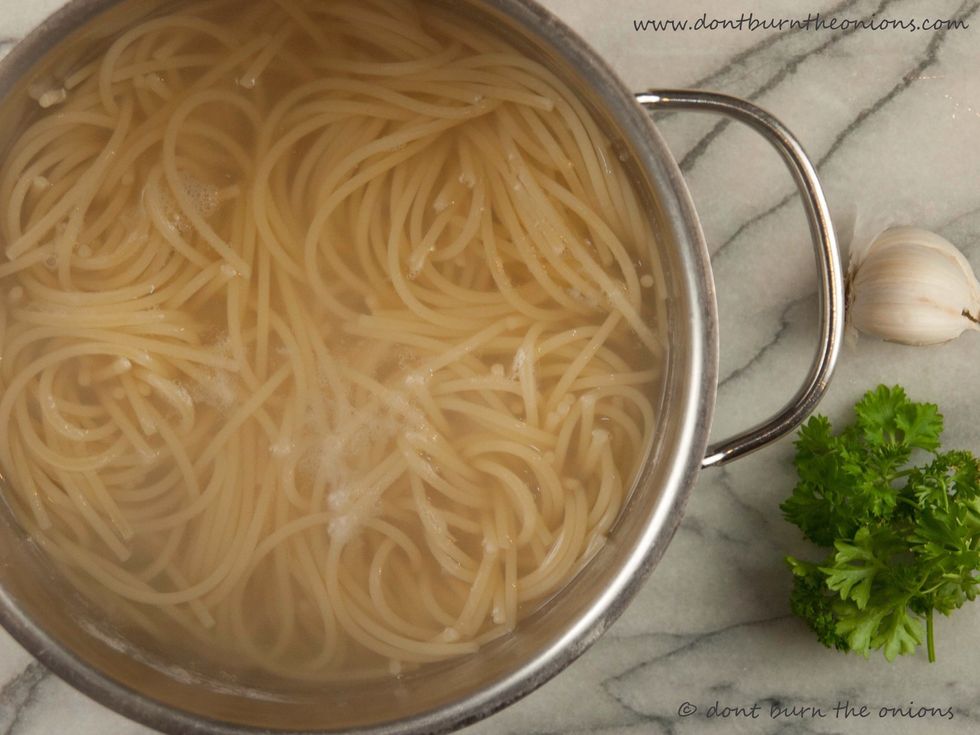 Cook spaghetti al dente and rinse in cold salted water to stop it cooking any further. Sieve and set to one side.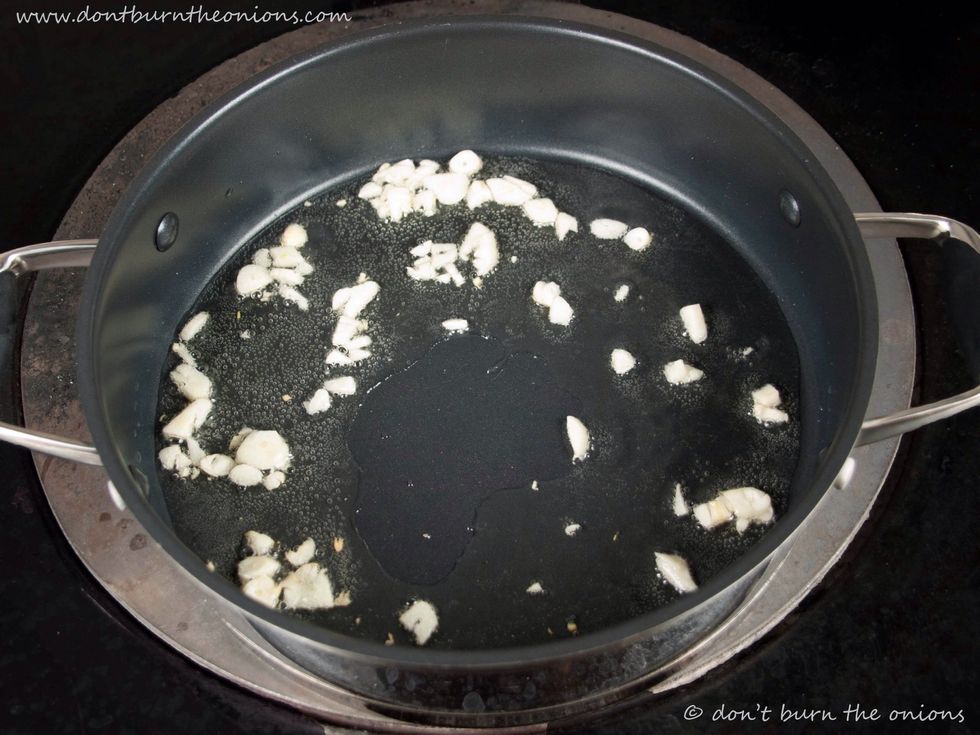 Heat oil in pan and add garlic frying for about a minute to soften .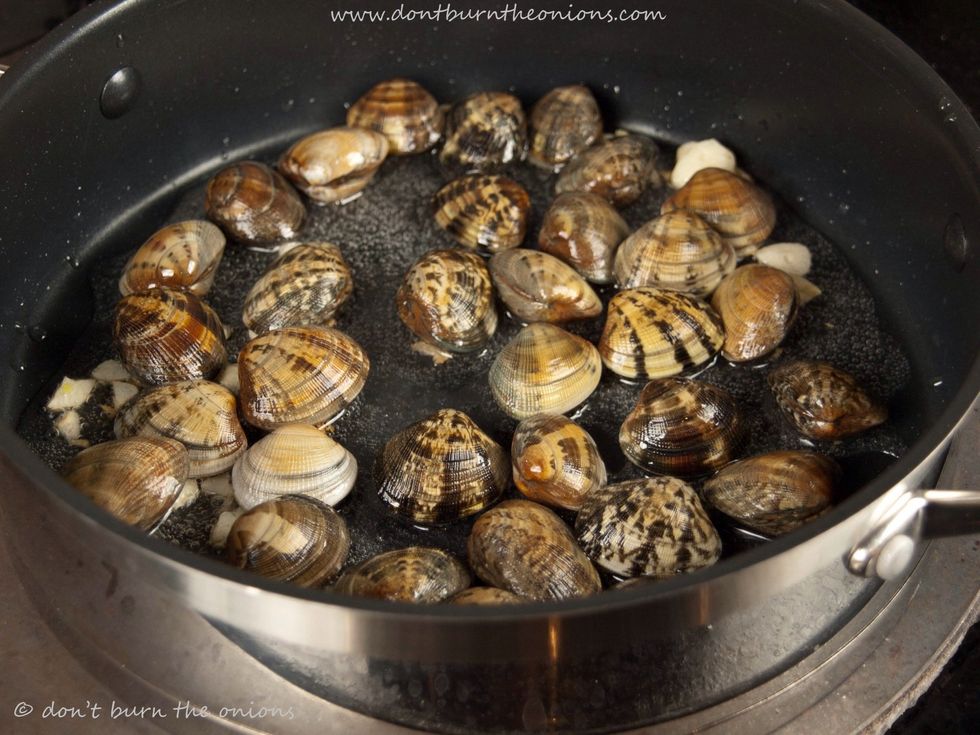 Add clams and stir to ensure garlic evenly distributed. Cook for a further minute and stir again.
Cover pan completely to enable clams to steam in their own juices.
Shake pan and take out any that won't open. Add wine and cook for about another minute or so.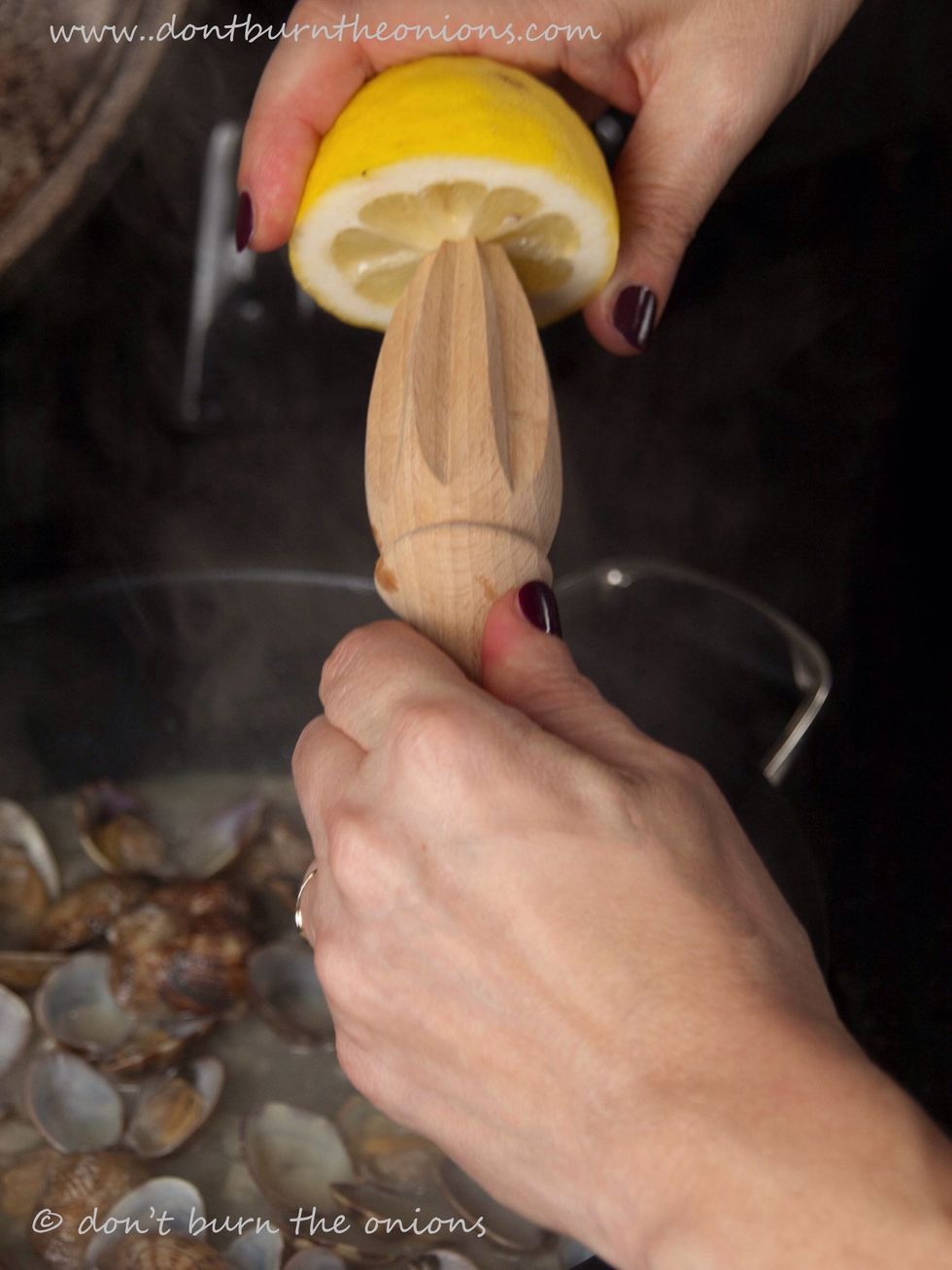 Add juice from half a lemon.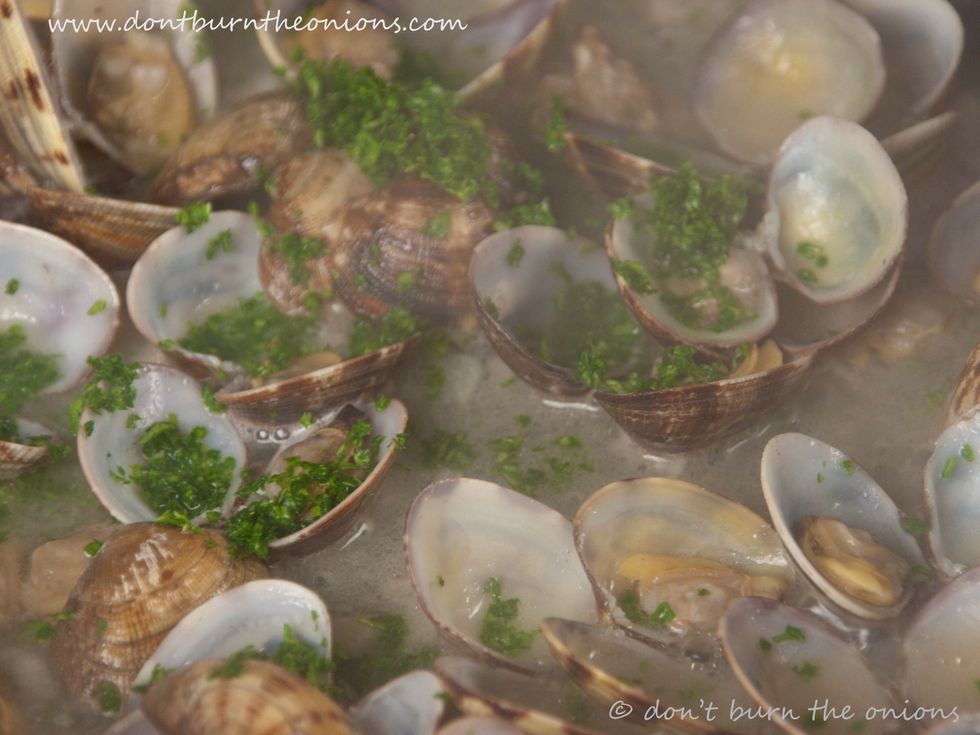 Add freshly cooked parsley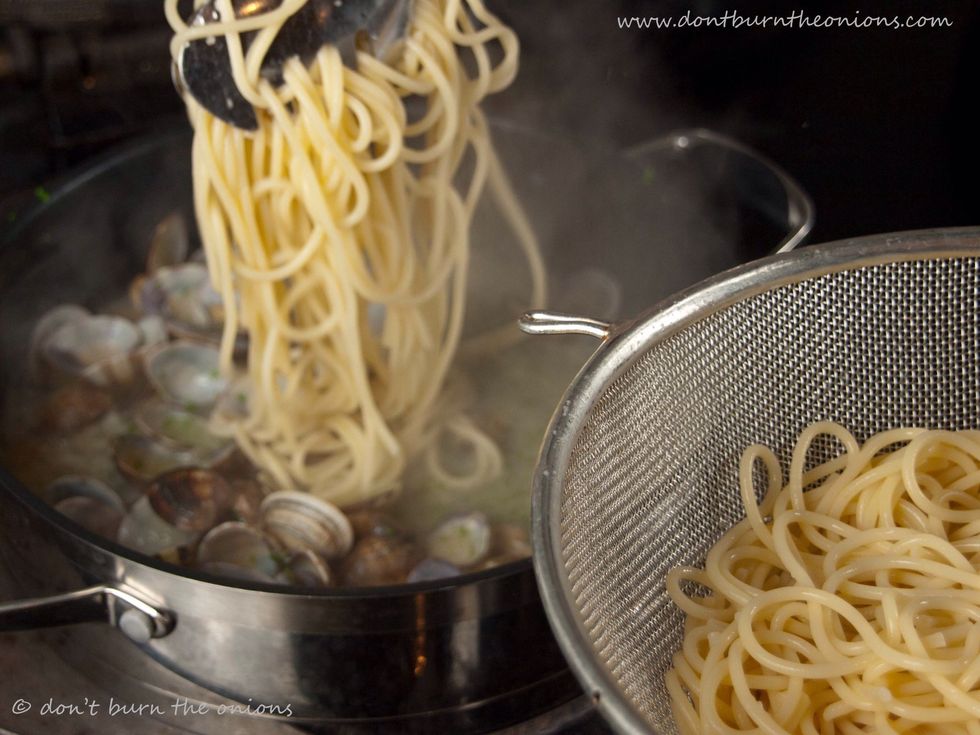 Add spaghetti and stir it all together to coat with the lovely juices.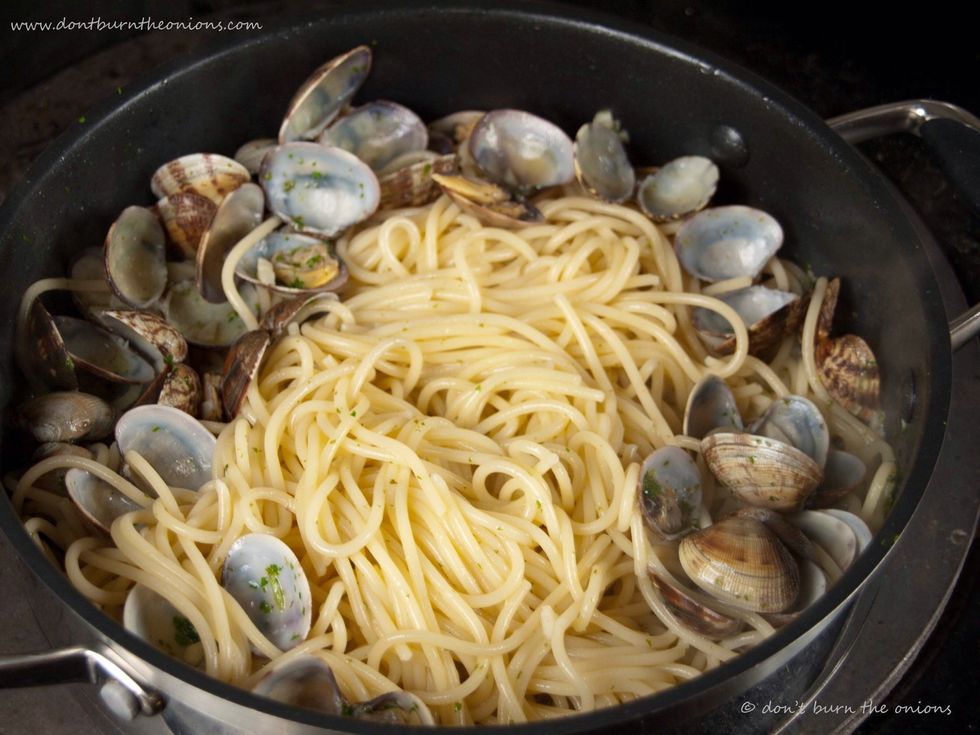 Serve immediately accompanied by some crusty bread to soak up those lovely juices and a cold glass of wine-ah la dolce vita doesn't get better than this :)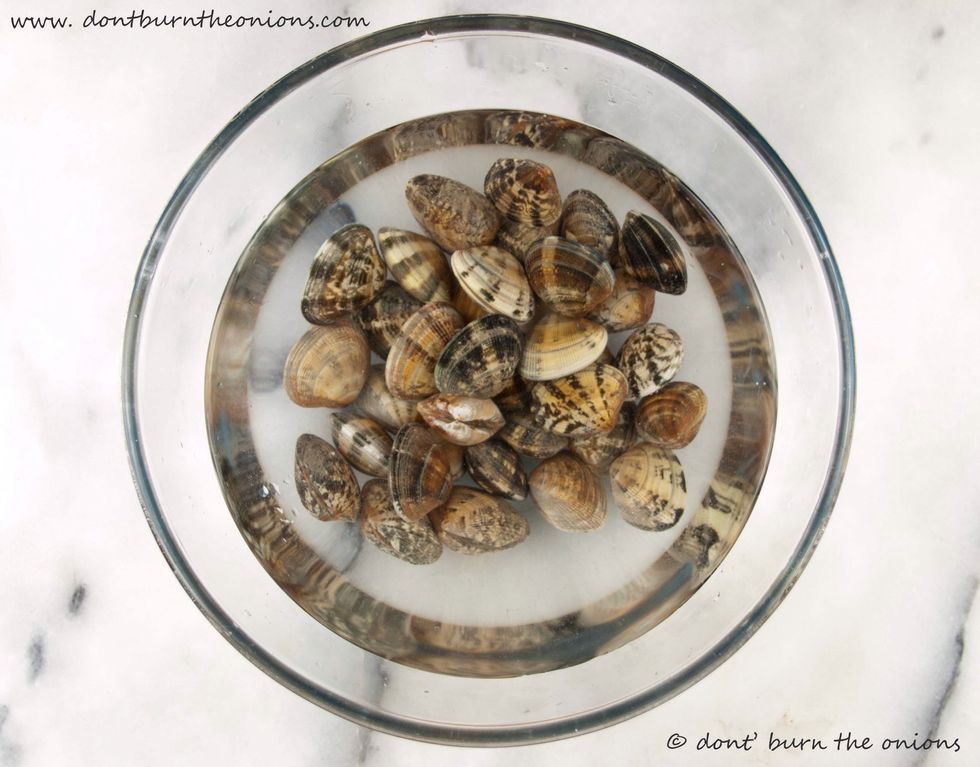 Thanks for checking out this guide. Hope you enjoyed the recipe! For more healthy Mediterranean recipes visit www. dontburntheonions.com.
500.0g clams
120.0g Spaghetti
3.0c White wine
4.0 Garlic cloves
2.0Tbsp Chopped parsley
3.0Tbsp Olive oil
1/2 Lemon
Salt