Pav Bhaji means Bread and Cooked Vegetables. There are different styles across central India of making Pav Bhaji, I've tried to mimic one that I've always liked.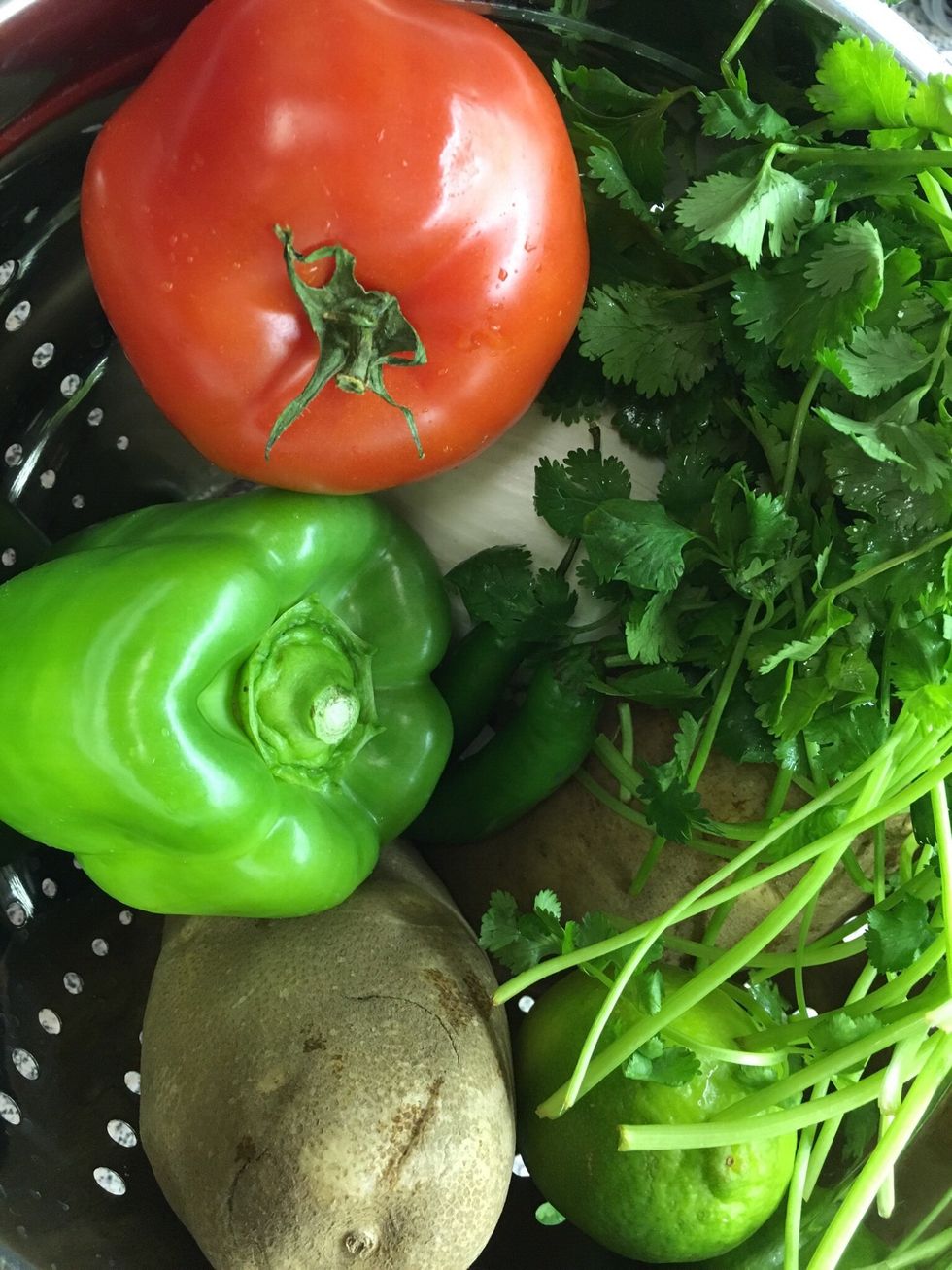 You can use different vegetables to make Pav Bhaji. Besides the ingredients seen here, you can use Cauliflower, Green Beans, Carrots as some of the other vegetables for this dish.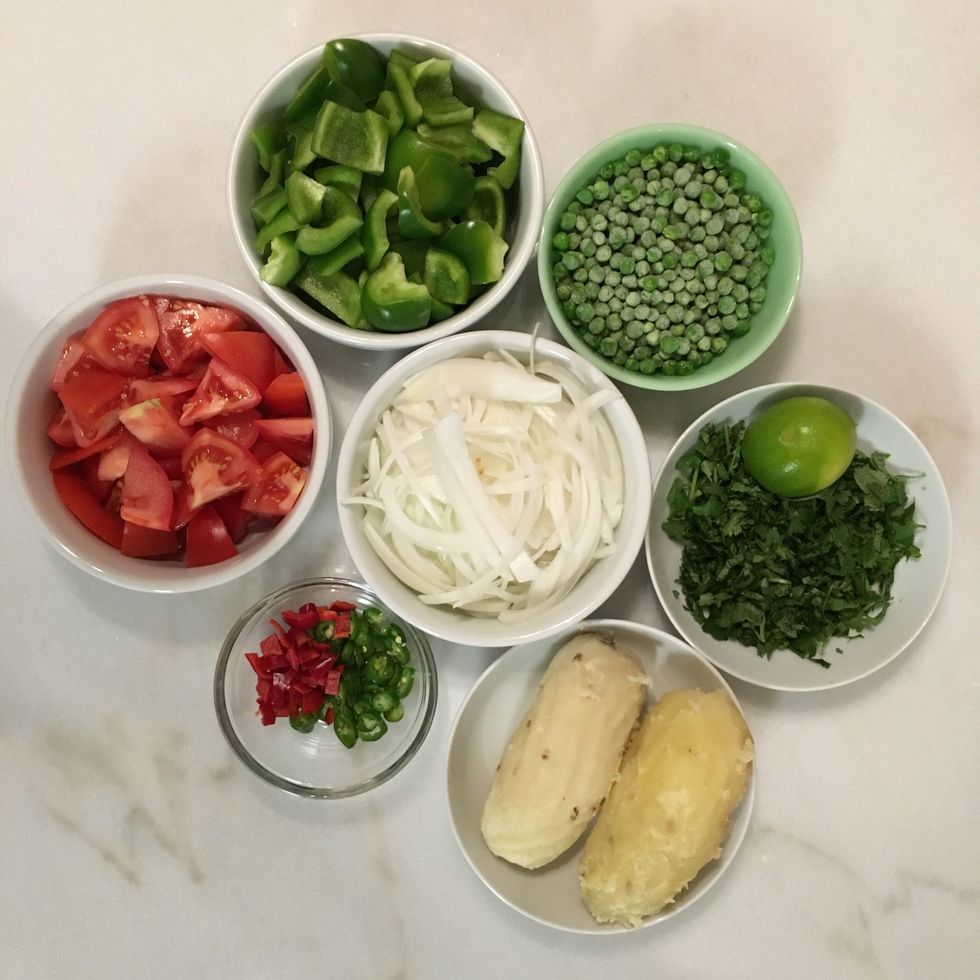 Boil the potatoes and chop the vegetables, preferably into small pieces so that they cook fast and are easy to mash.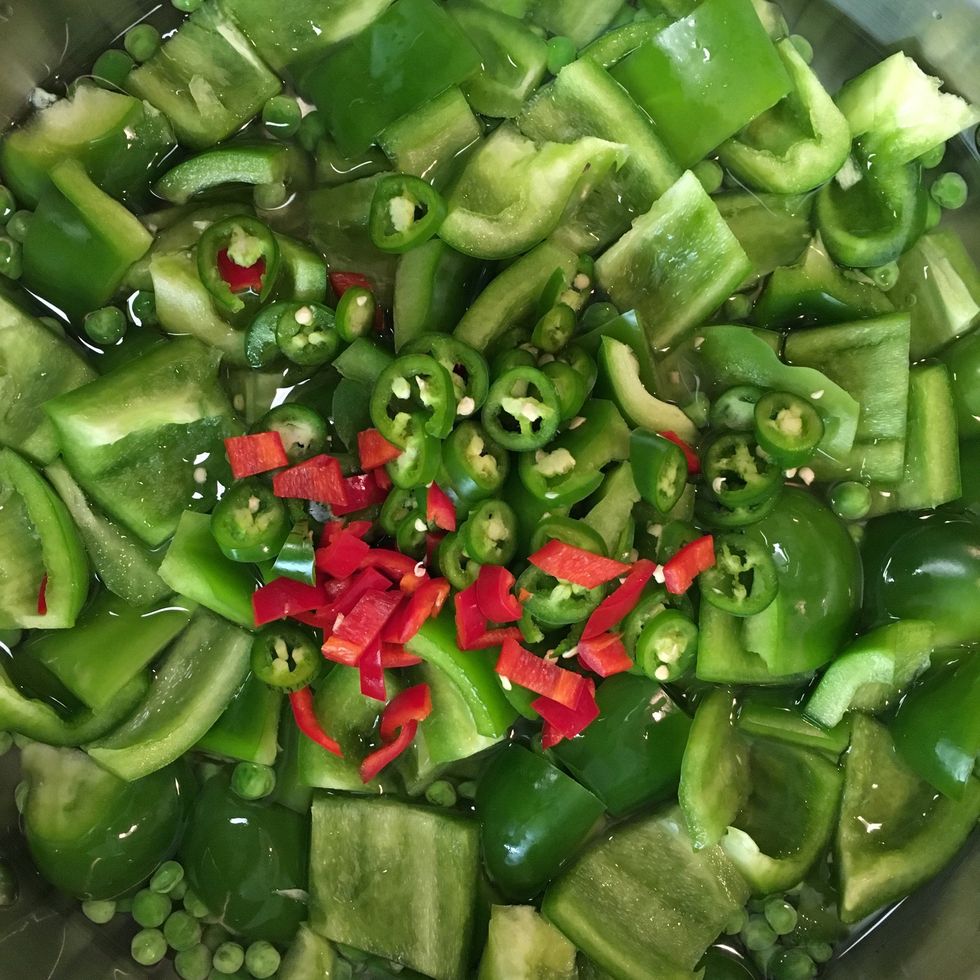 In a saute pan over high heat, add three cups of water, green peas, bell pepper and chilies. As the vegetables start to cook, start mashing them.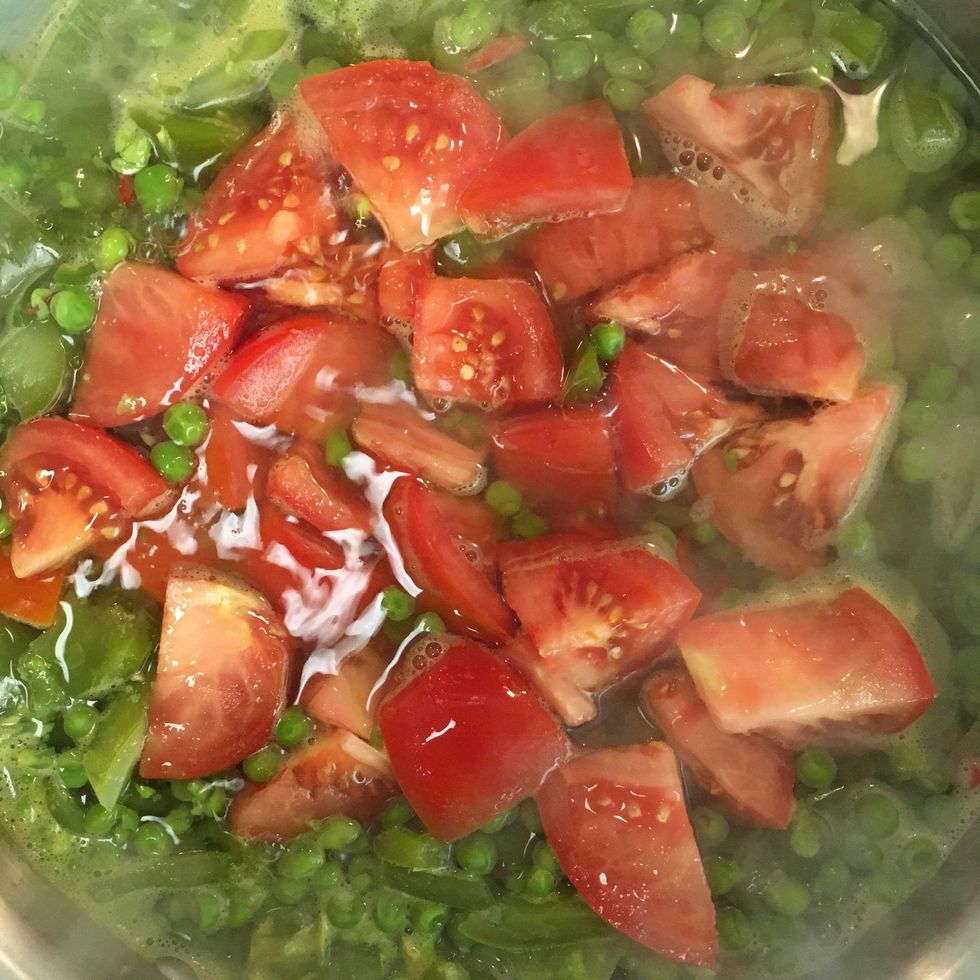 Add Tomatoes and keep mashing.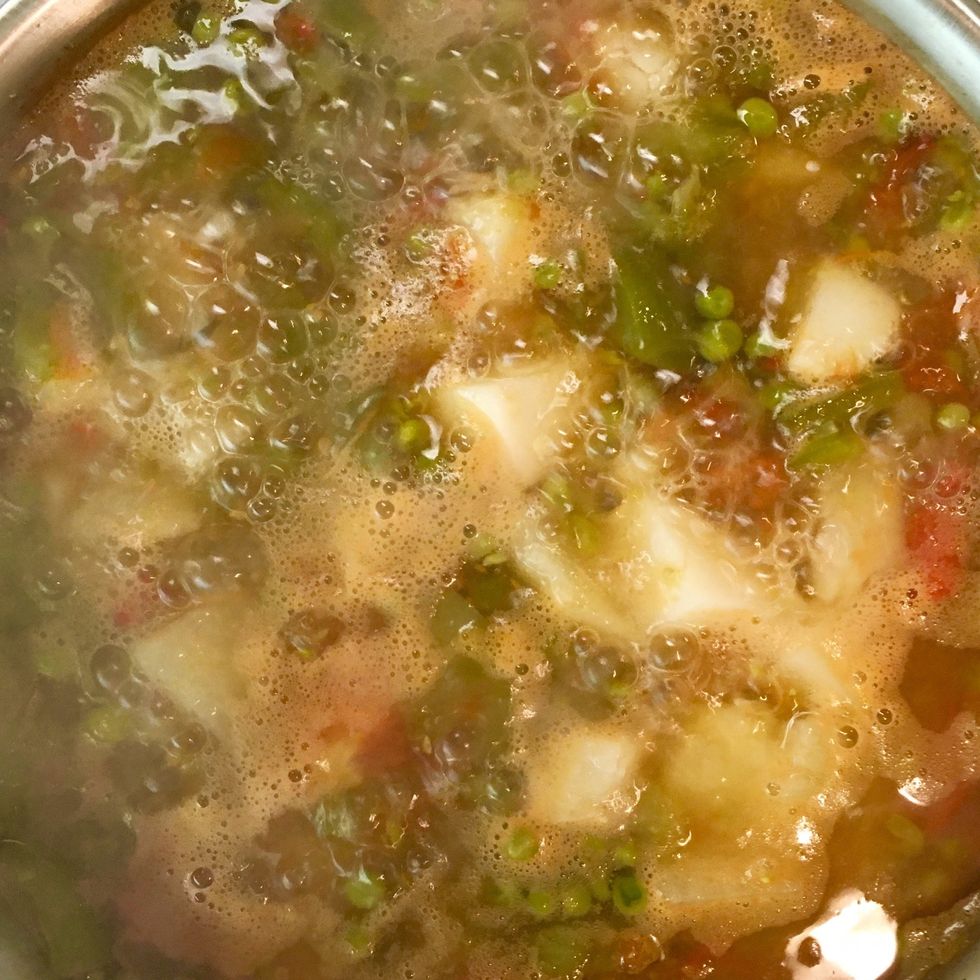 Add the boiled potatoes and keep mashing. You may want to add a cup of water as well.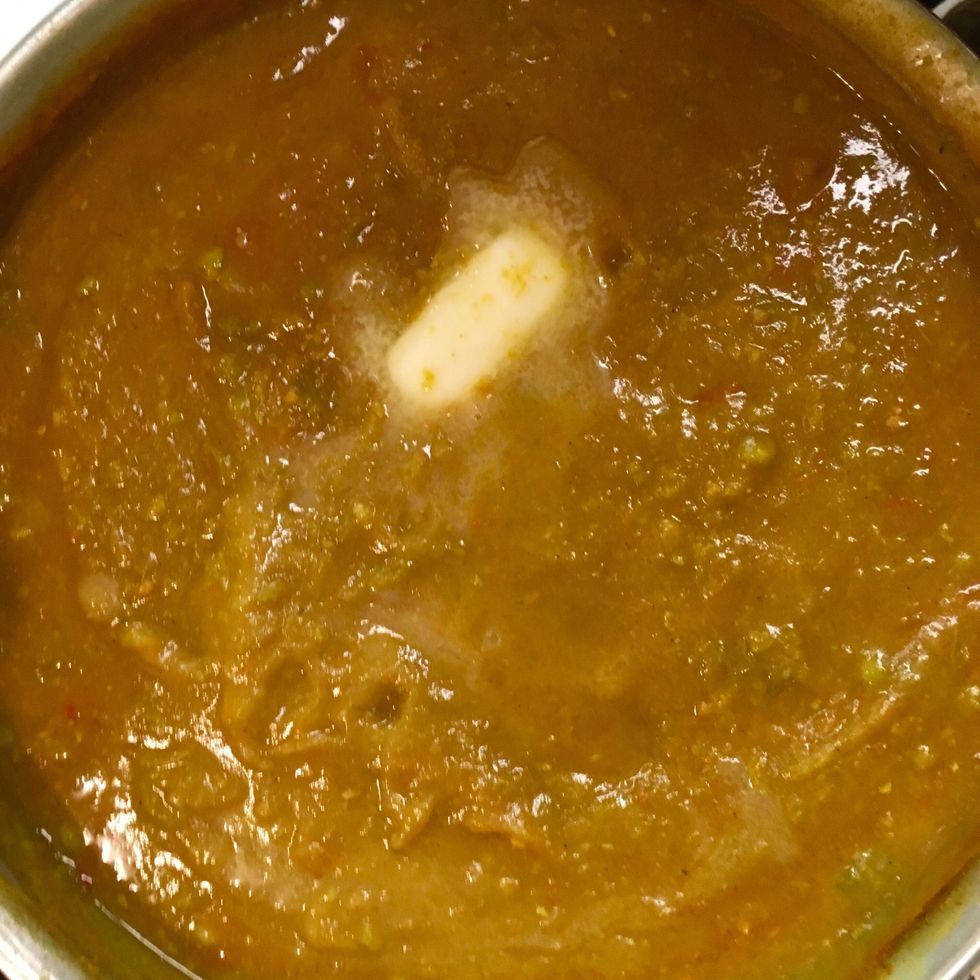 Reduce the heat to medium. Add one stick of butter, turmeric, ginger paste, garlic paste, cayenne pepper and pav bhaji masala. Keep mixing and mashing.
Pav Bhaji Masala is a mixture of spices and can be found at your local Indian grocery store. For this recipe, I've used "Badshah Pav Bhaji Masala". I'll post how to make it at home one of these days.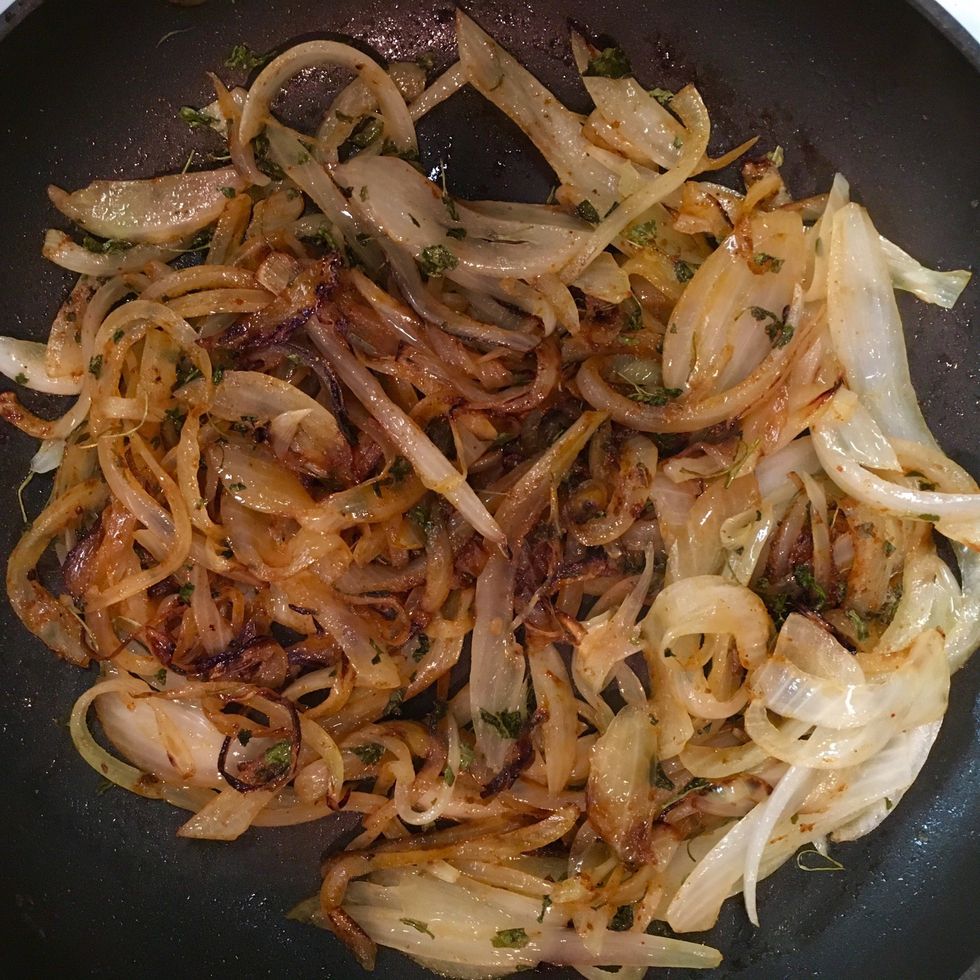 In a separate pan over medium heat, add half a stick of butter. Saute the chopped onion in butter with dried fenugreek leaves.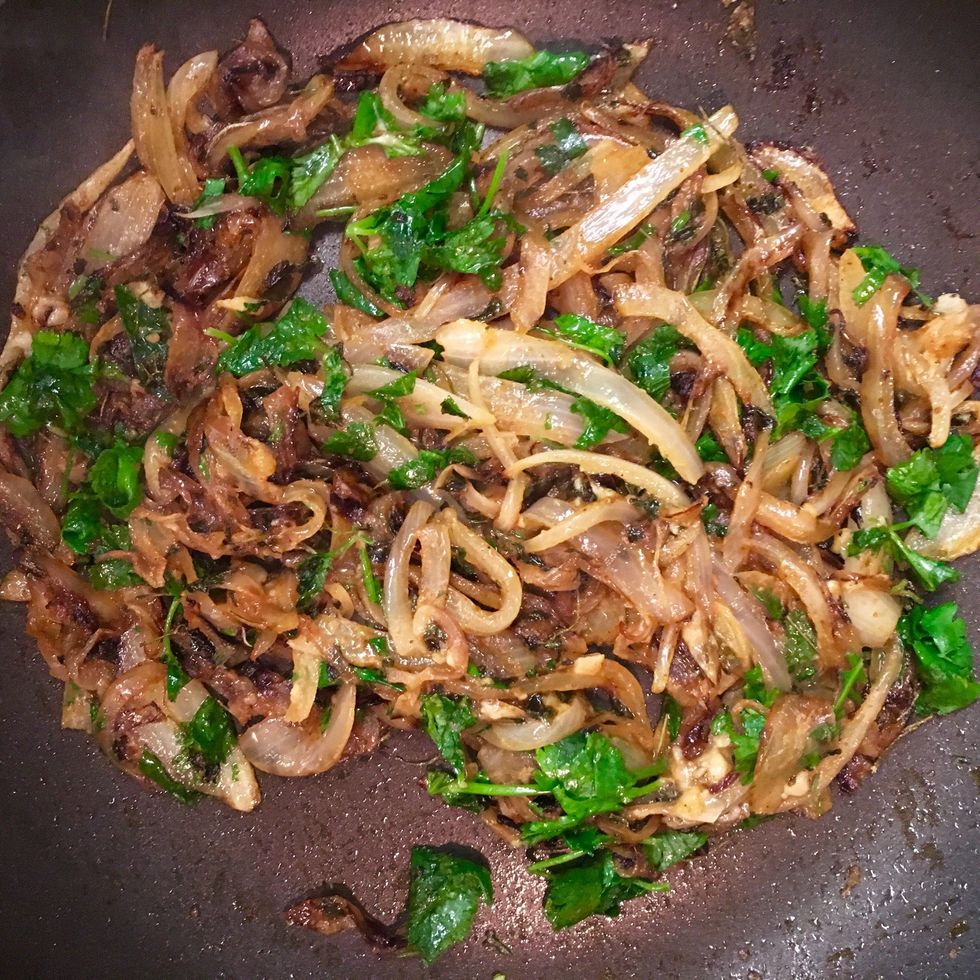 As the onions become brown and crisp, add cilantro.
Add the sauteed onions to the vegetable mixture and keep mashing.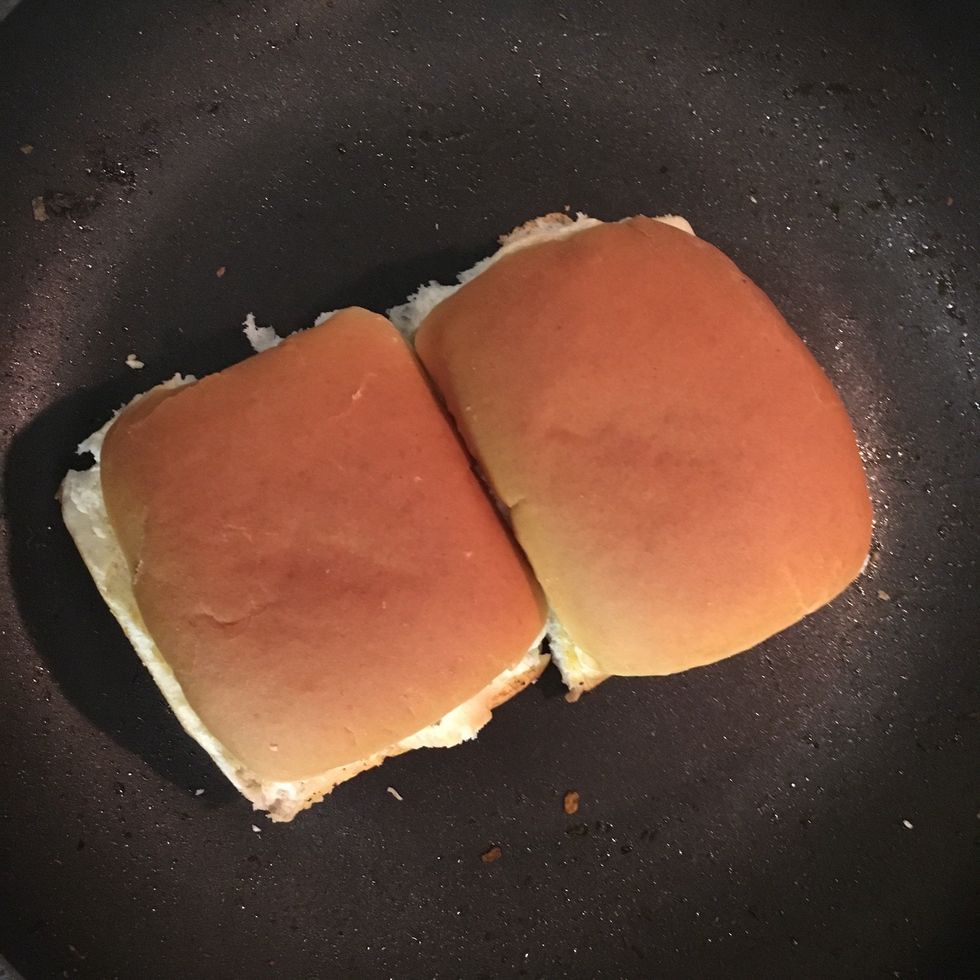 Heat up some dinner roles in the pan that you cooked the onions in. This gives the bread a good flavor. You can also add some butter to the pan before heating the roles.
Serve hot and enjoy with family and friends. Do tell them to like this guide please ;)
4.0 Green Bell Peppers
2.0 Large Russet Potatoes (Boiled)
1.0 Large White Onion
2.0 Red Tomatoes (Large)
1/2c Green Peas
2.0 Serrano Peppers
1.0 Red Chili
1/2bnch Cilantro
1.0 Lime
1.0tsp Ground Turmeric
1.0tsp Cayenne Pepper
2.0tsp Ginger Paste
2.0tsp Garlic Paste
3.0tsp Pav Bhaji Masala
2.0tsp Dried Fenugreek Leaves
1/2tsp Salt