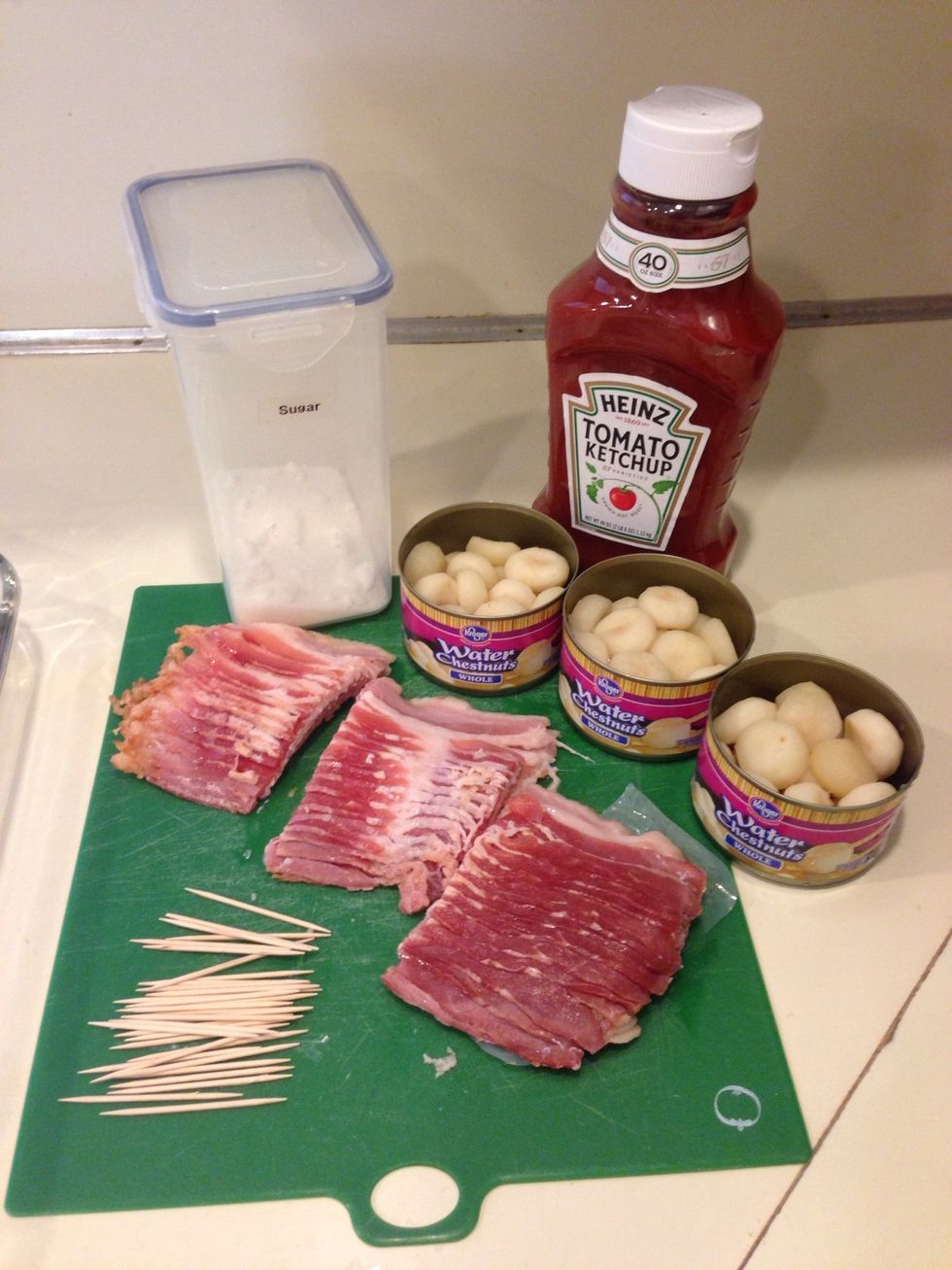 Supplies...cut bacon into thirds.
Wrap each water chestnut and fasten with toothpick.
Bake at 400 degrees for 45 minutes to an hour (until bacon is crispy).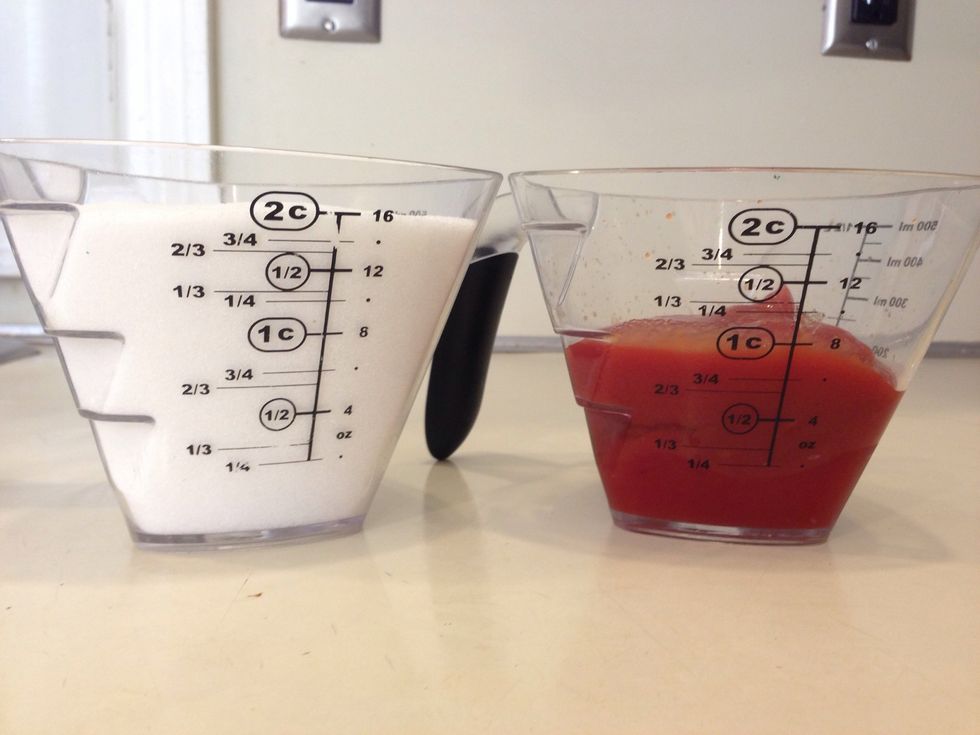 In a separate sauce pan, combine 2 parts sugar to one part ketchup. I used 2 cups of sugar and 1 cup of ketchup, but I would use half of that next time.
Put it on medium heat, stirring occasionally.
It will darken and become a glaze. Put the bacon in your serving dish and drizzle the sauce over the bacon.
At this point you will realize you should have made a double batch because you will want to eat them all yourself. I PROMISE you, people will beg for these!
3.0 cans of whole Waterchestnuts
1.0lb bacon
Wooden toothpicks
1.0c sugar
1/2c ketchup