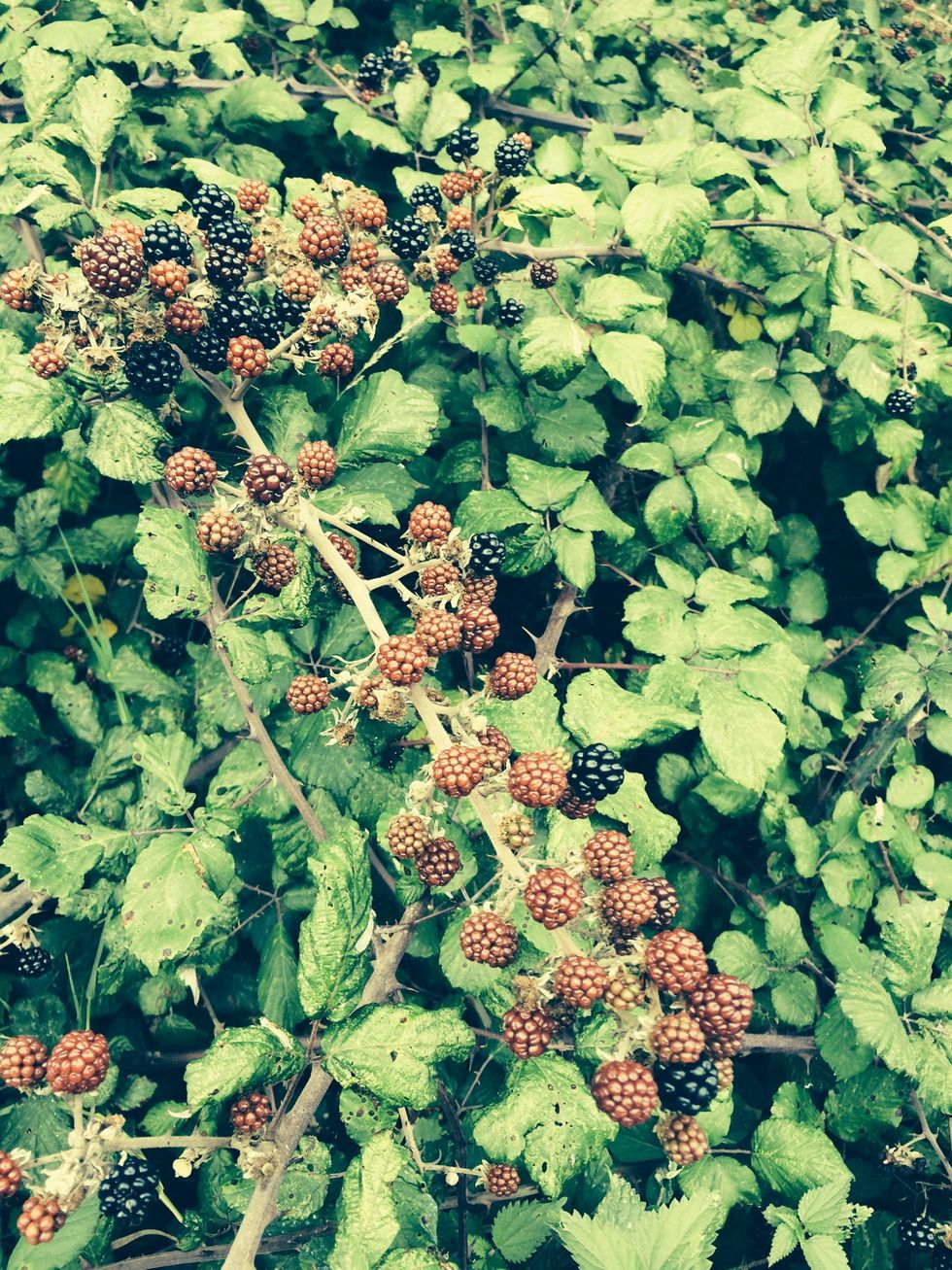 Ripe berries are around from mid to late September. Find a sunny secluded spot for best pickings.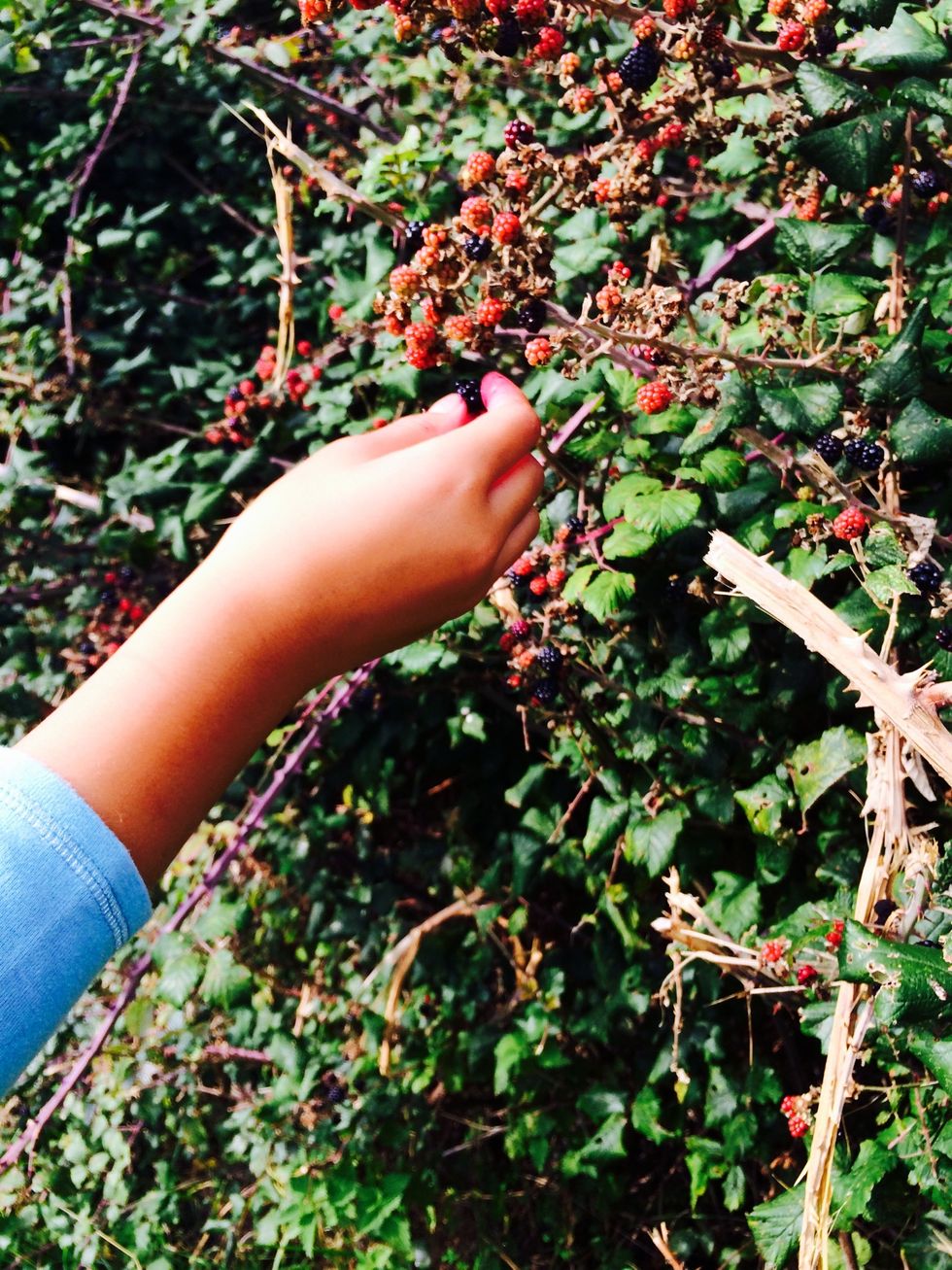 Pick blackberries...it's free, and wholesome fun for all the family!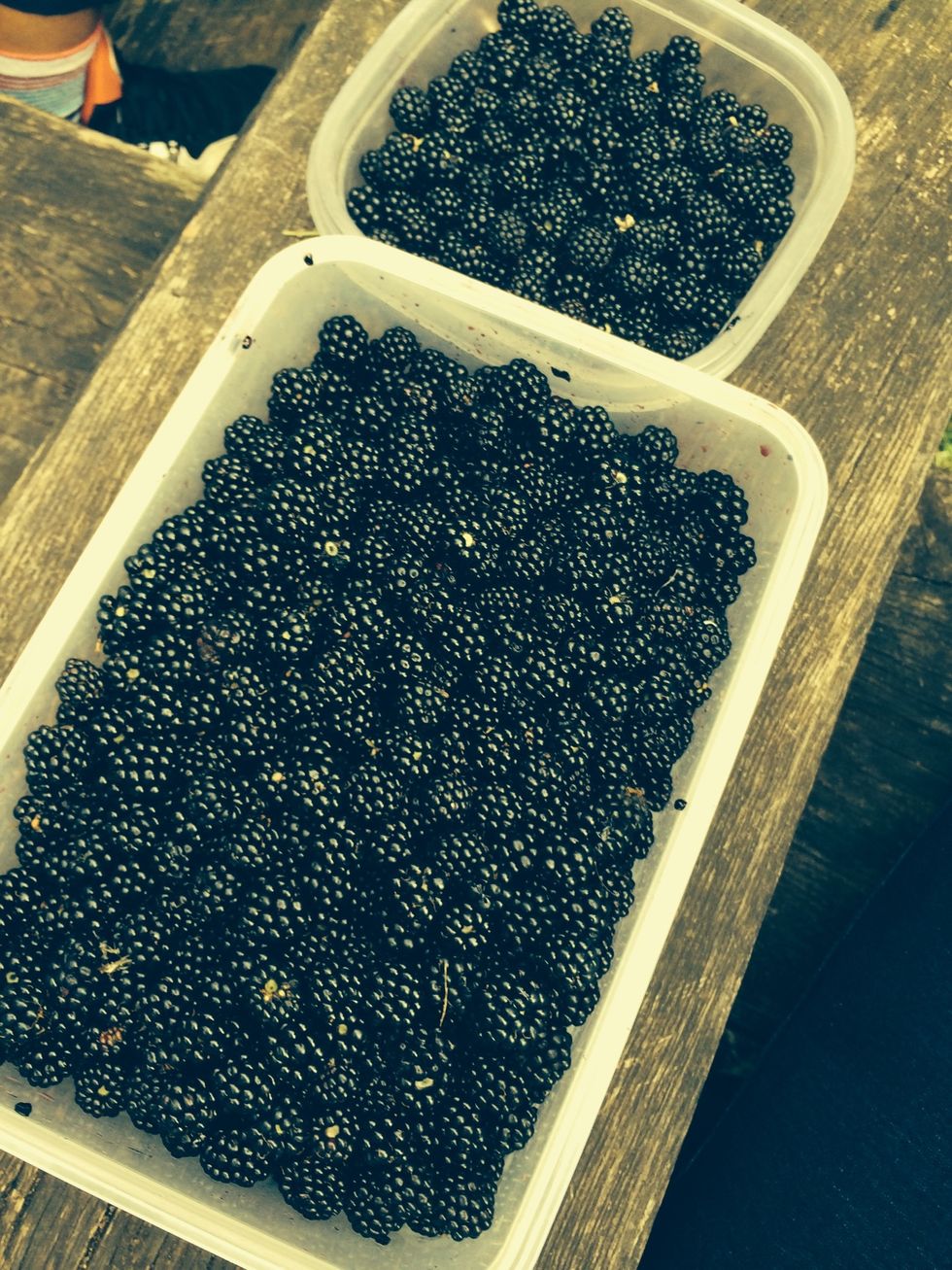 Gather as many as you like and can find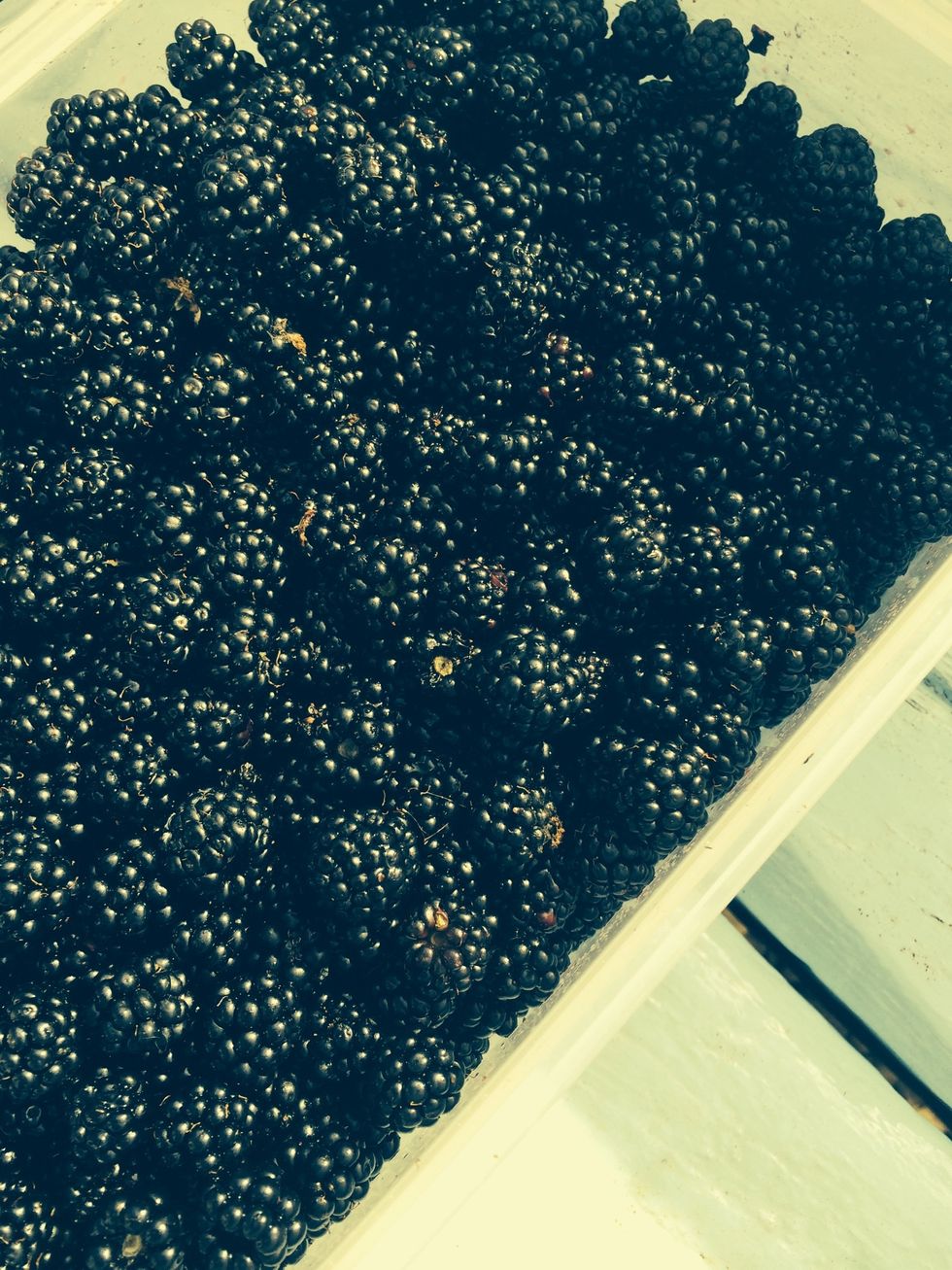 For the crumble you'll need 1 kilo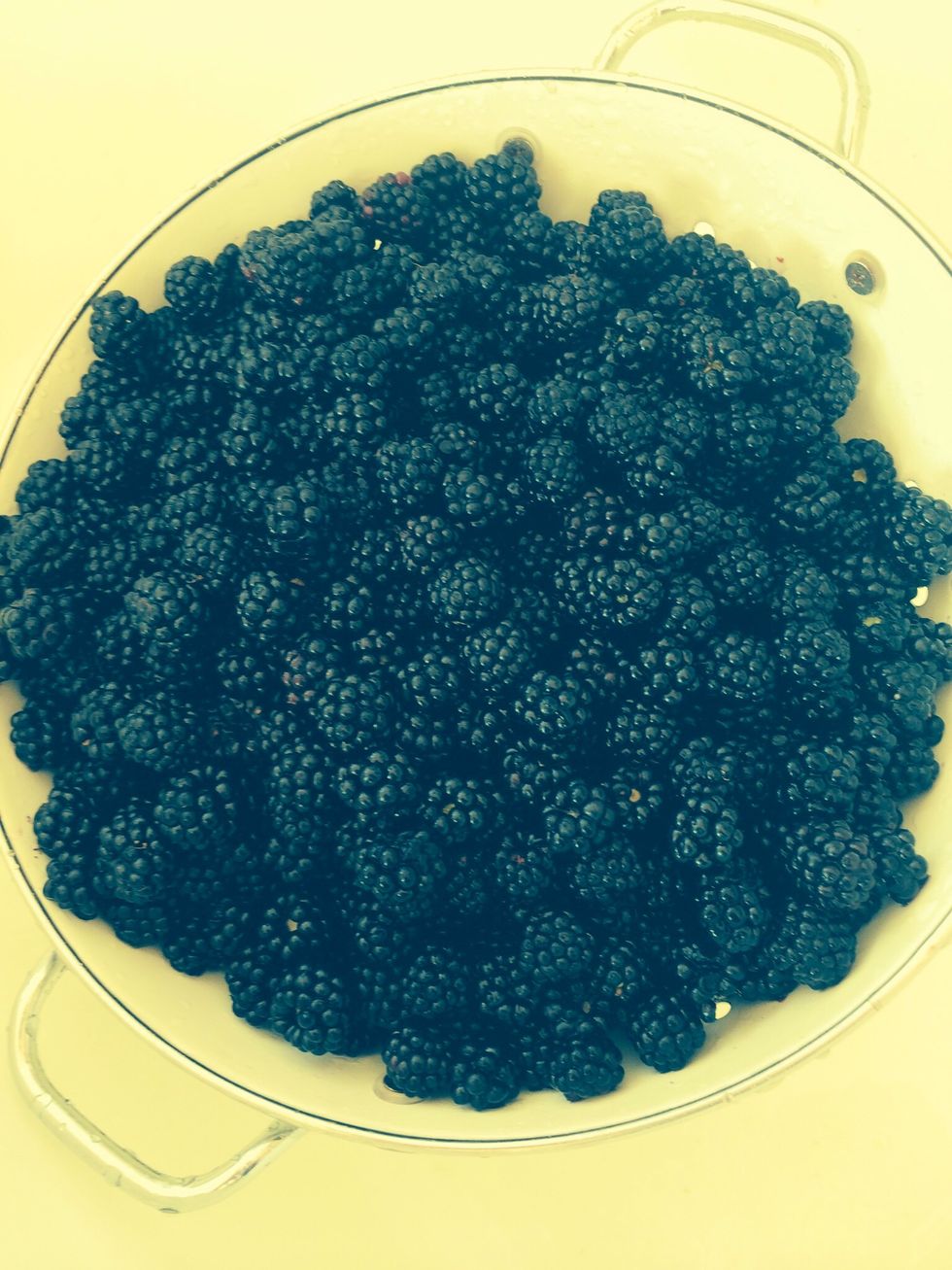 When you get home, place your berries in a colander in the sink
Rinse gently with running water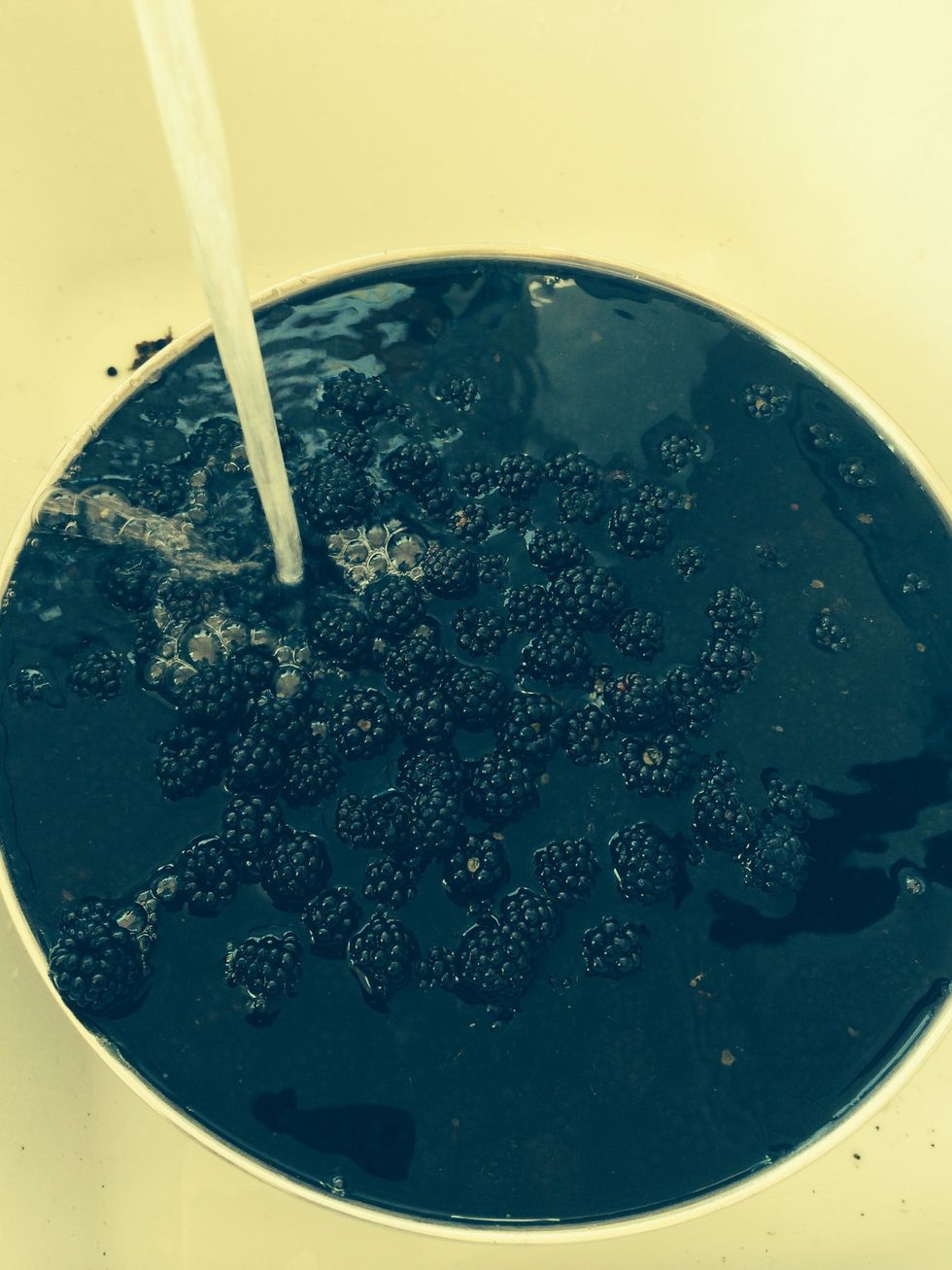 Or fill bowl up with water and soak berries briefly. You need to let the little bits (leaves, bugs, dust etc) float to the surface of the water and tip it off carefully. Do this several times.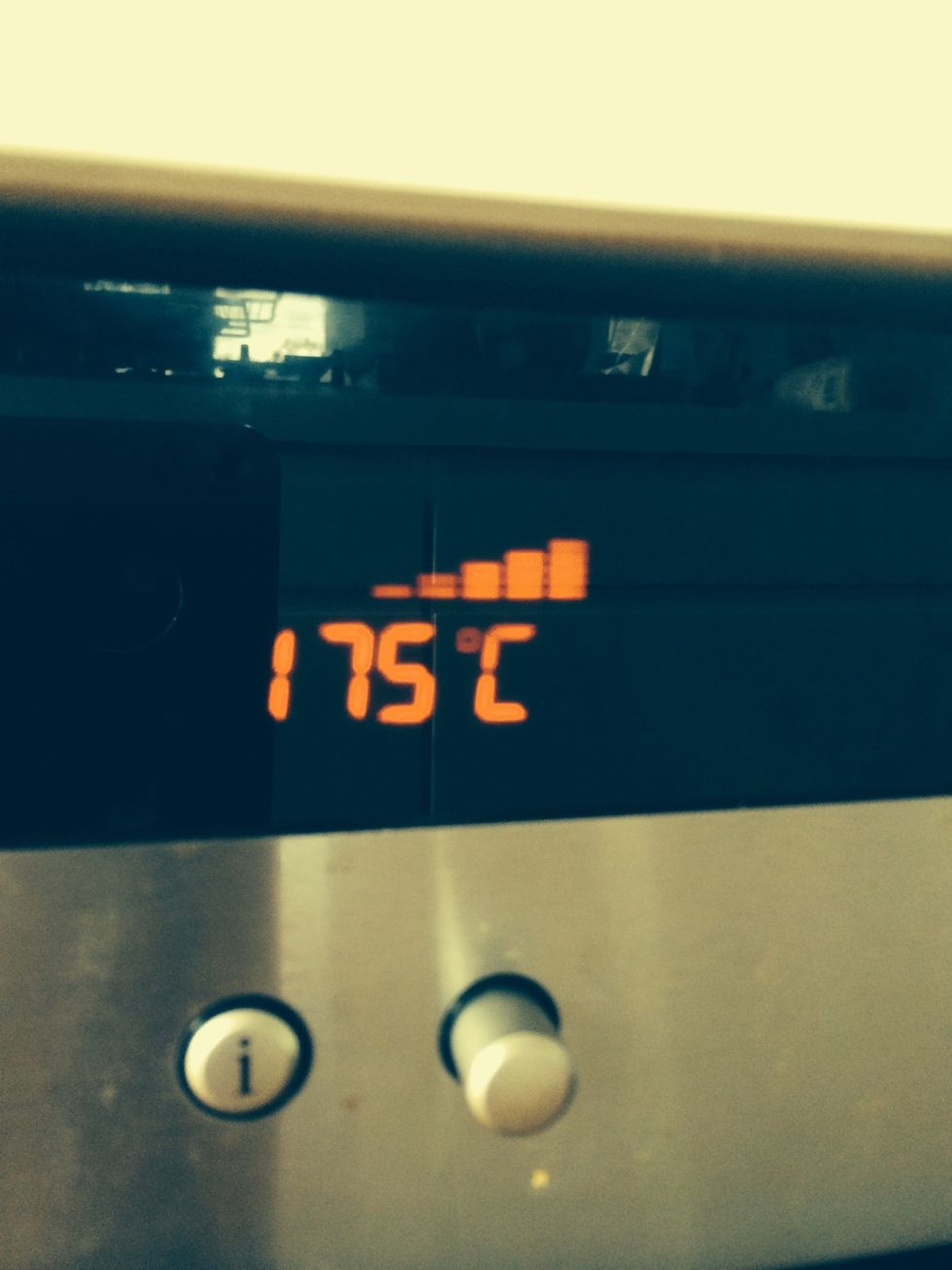 Preheat oven to 175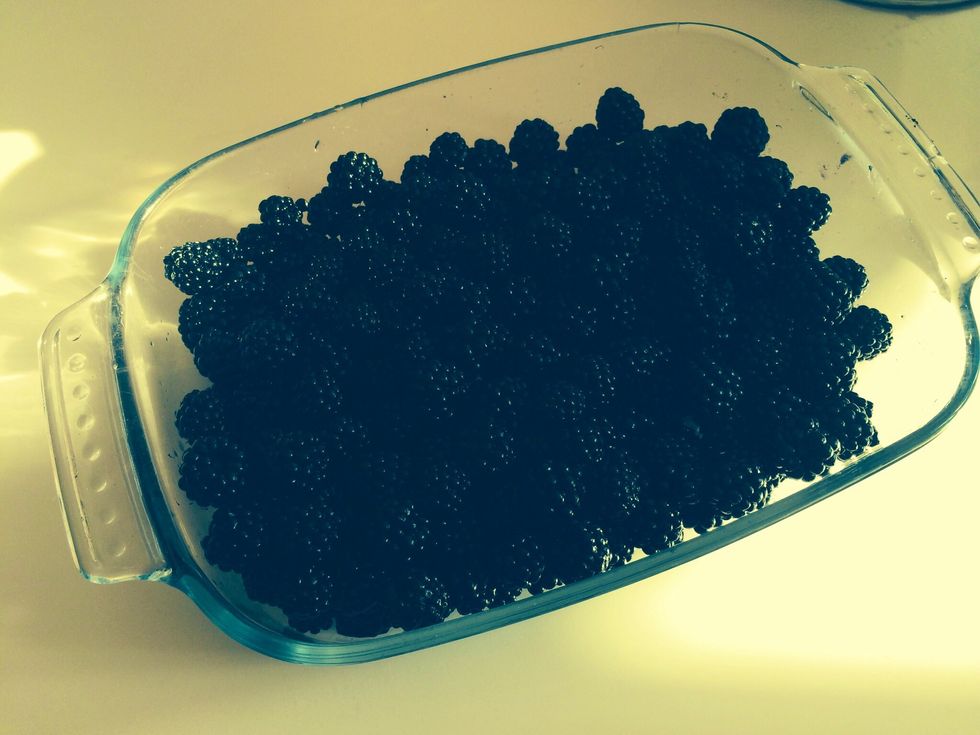 Place cleaned berries into a small ovenproof pie or loaf dish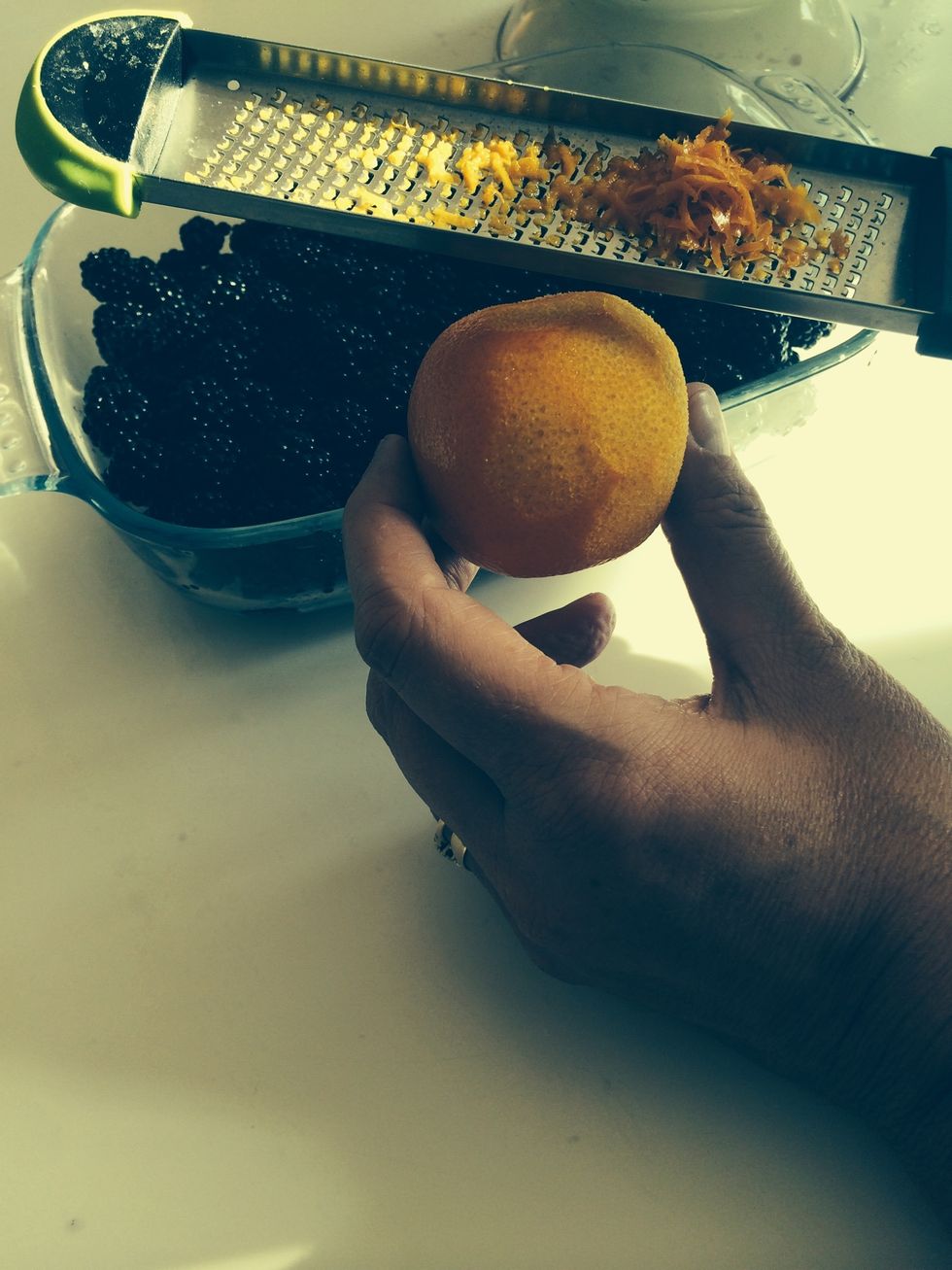 Grate the zest of an orange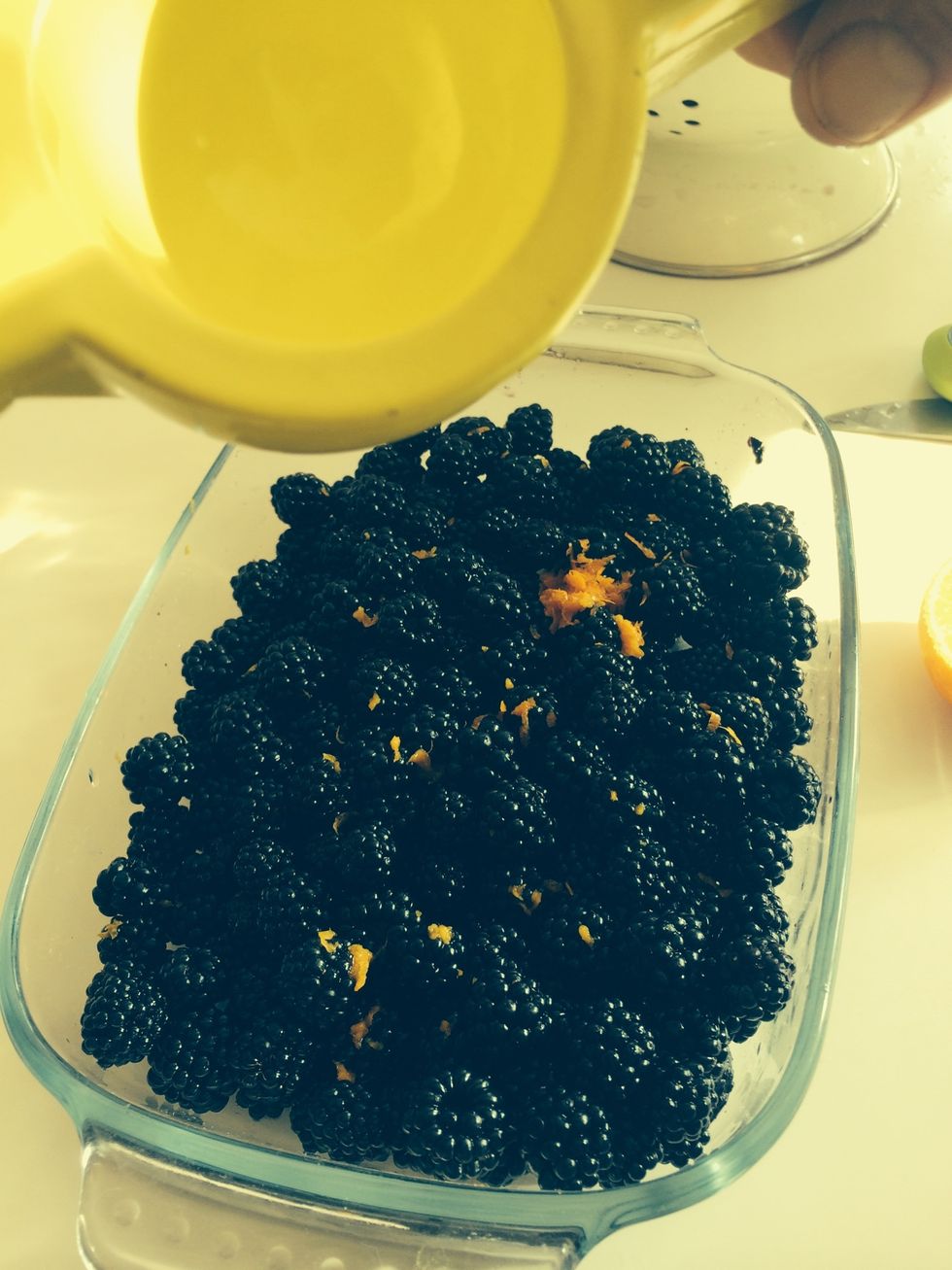 Add zest to berries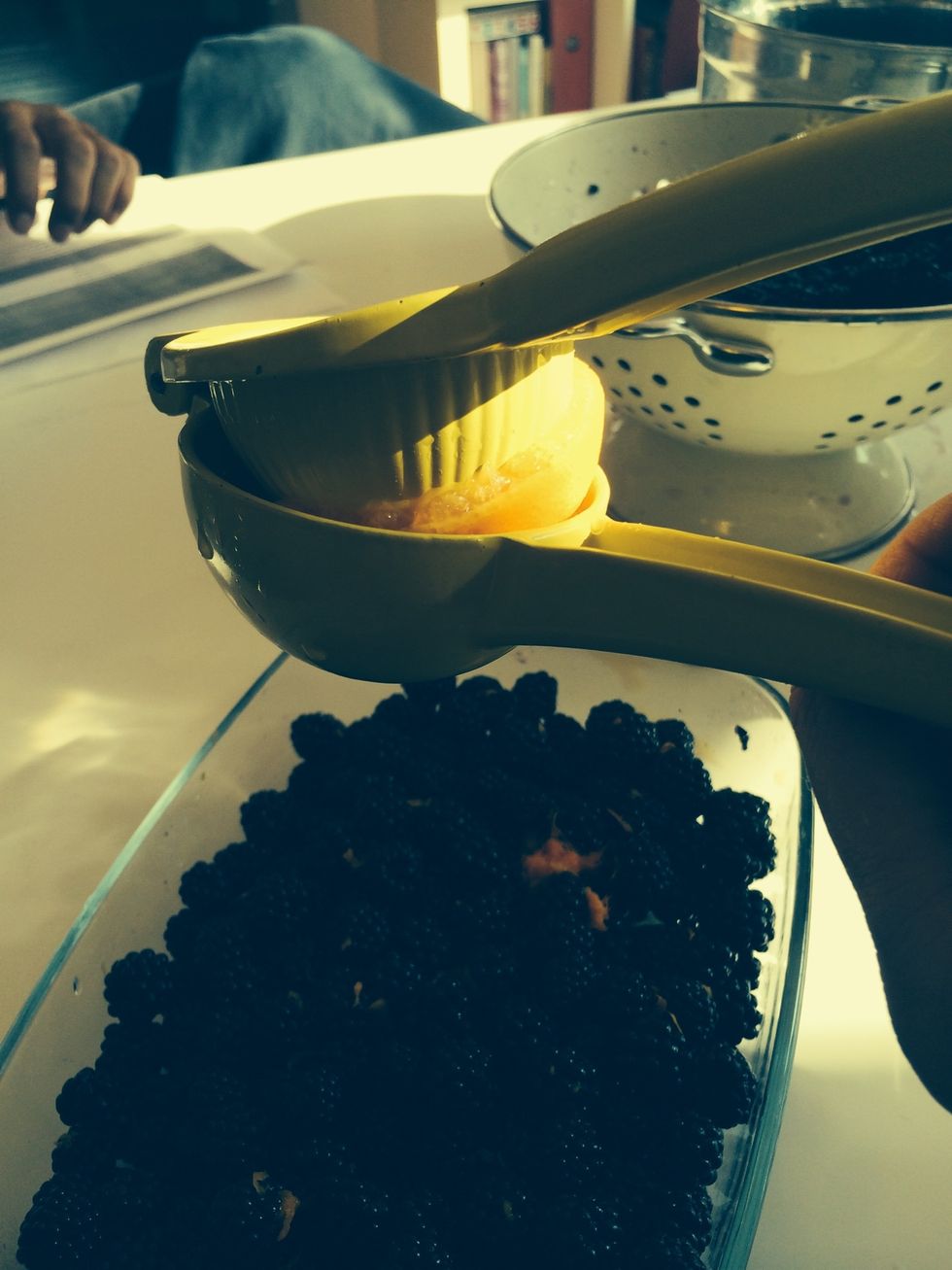 Squeeze in the juice of the orange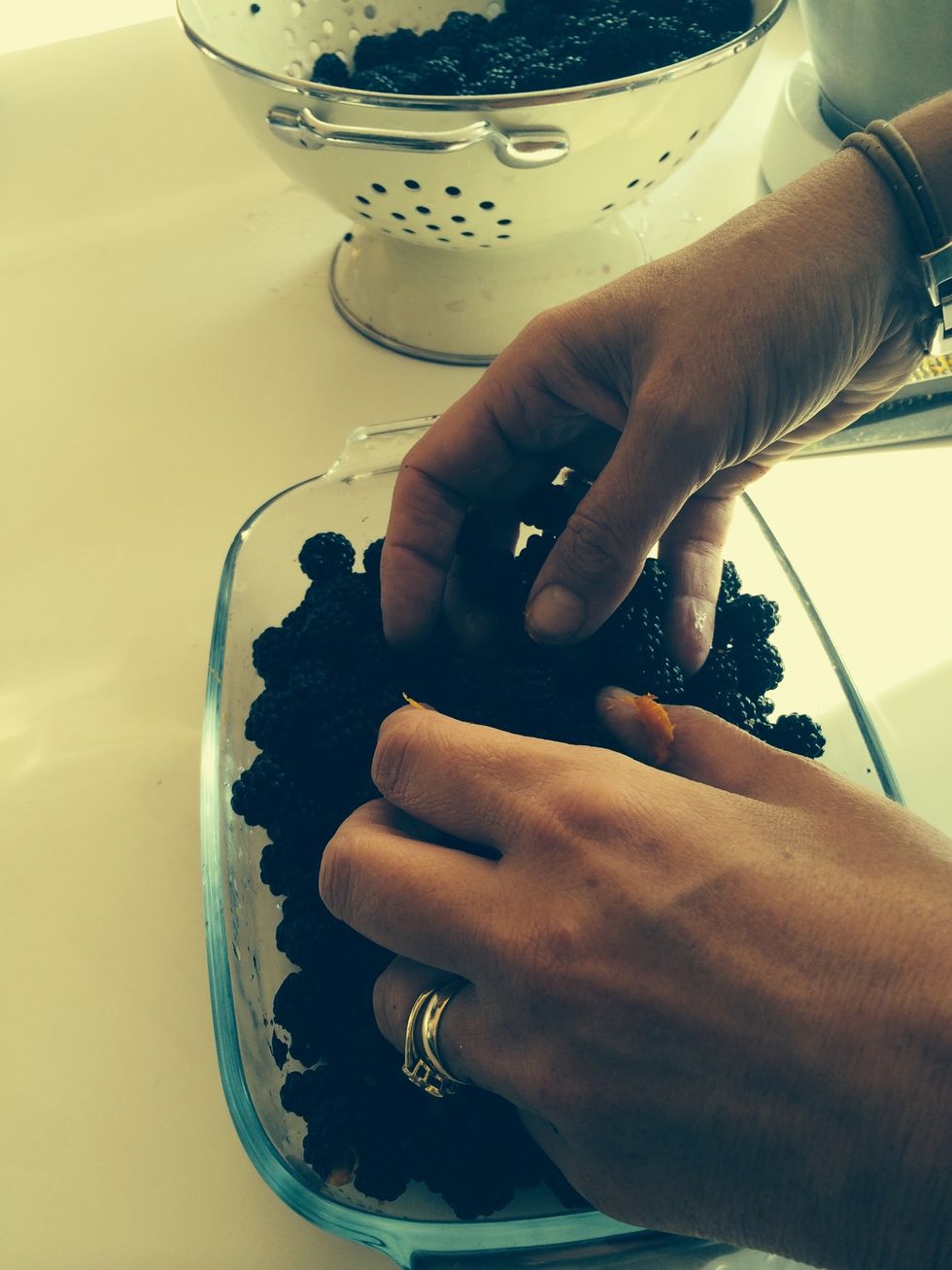 Mix gently with your hands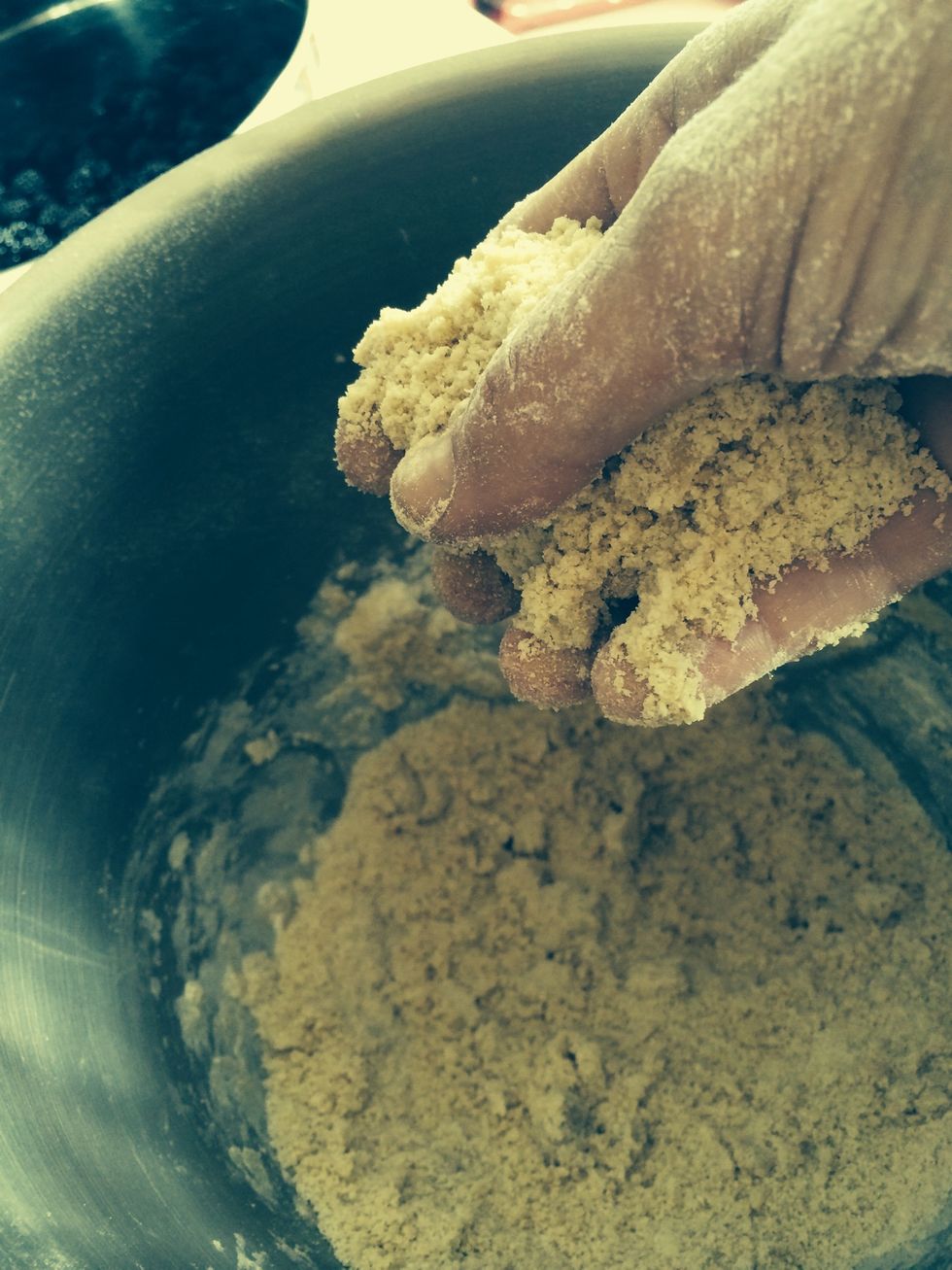 Rub the butter and sugar and flour together with your fingertips until it resembles fine crumbs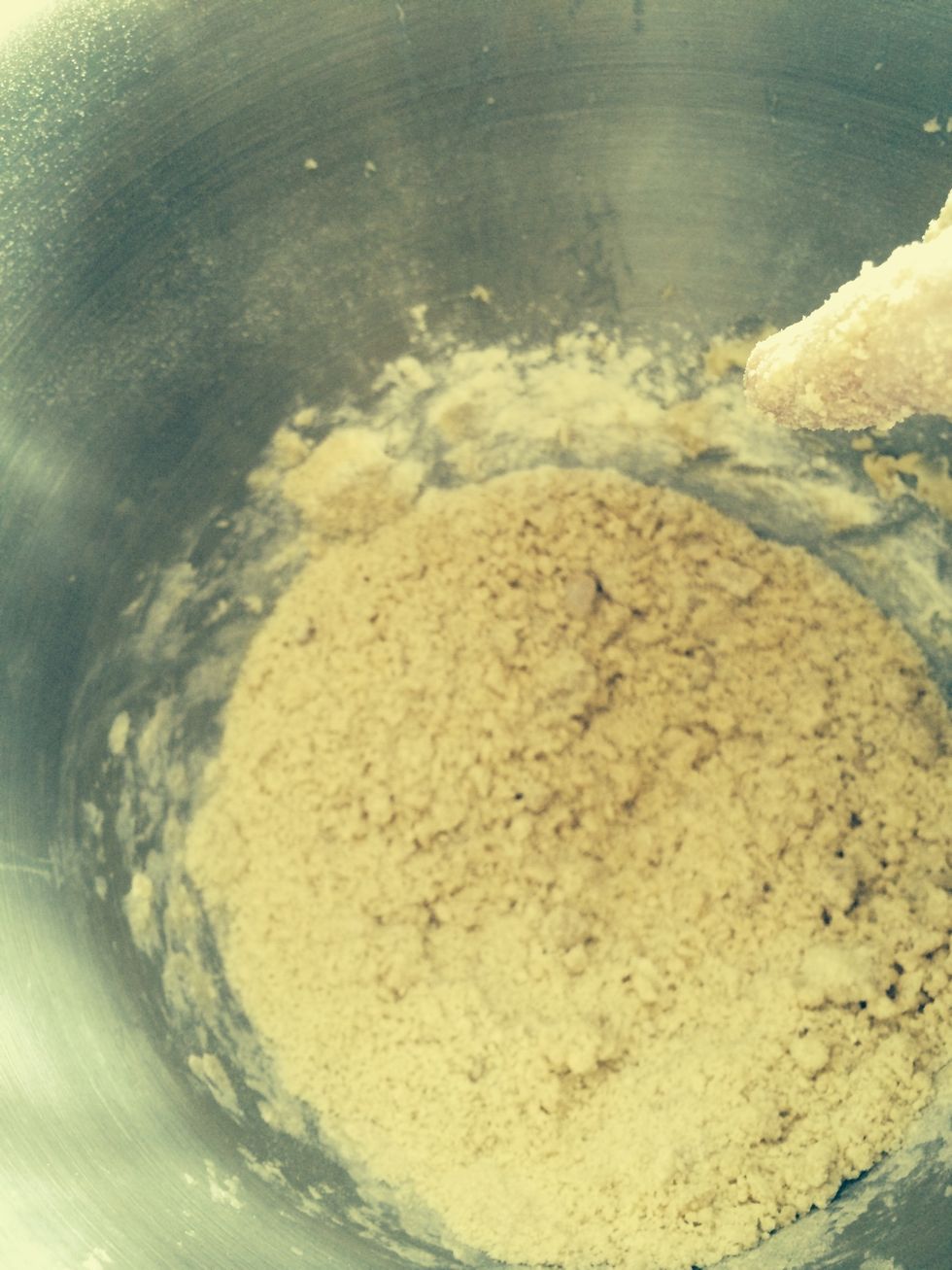 Like this
Pat the crumble mixture onto the berries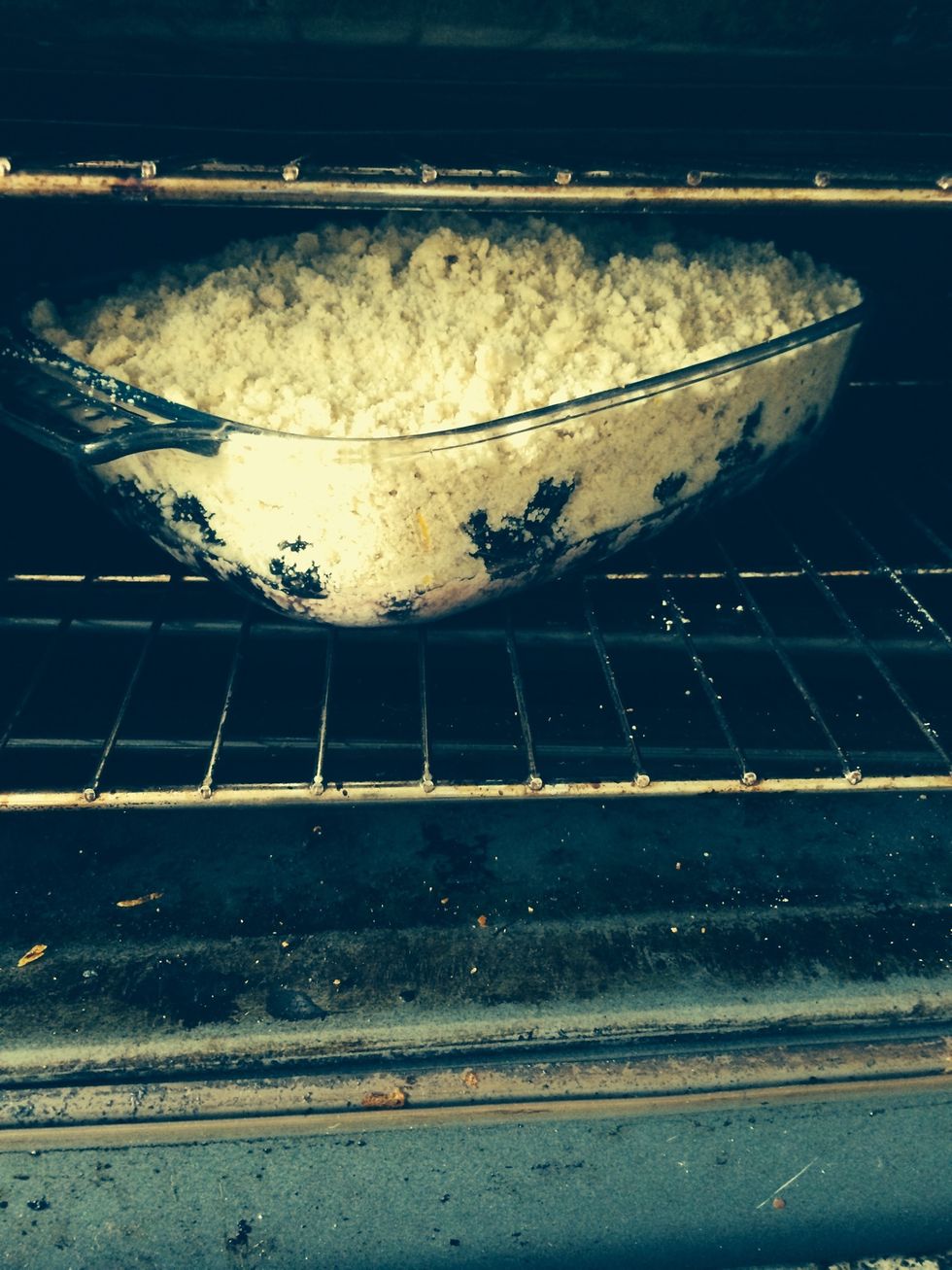 Put into preheated oven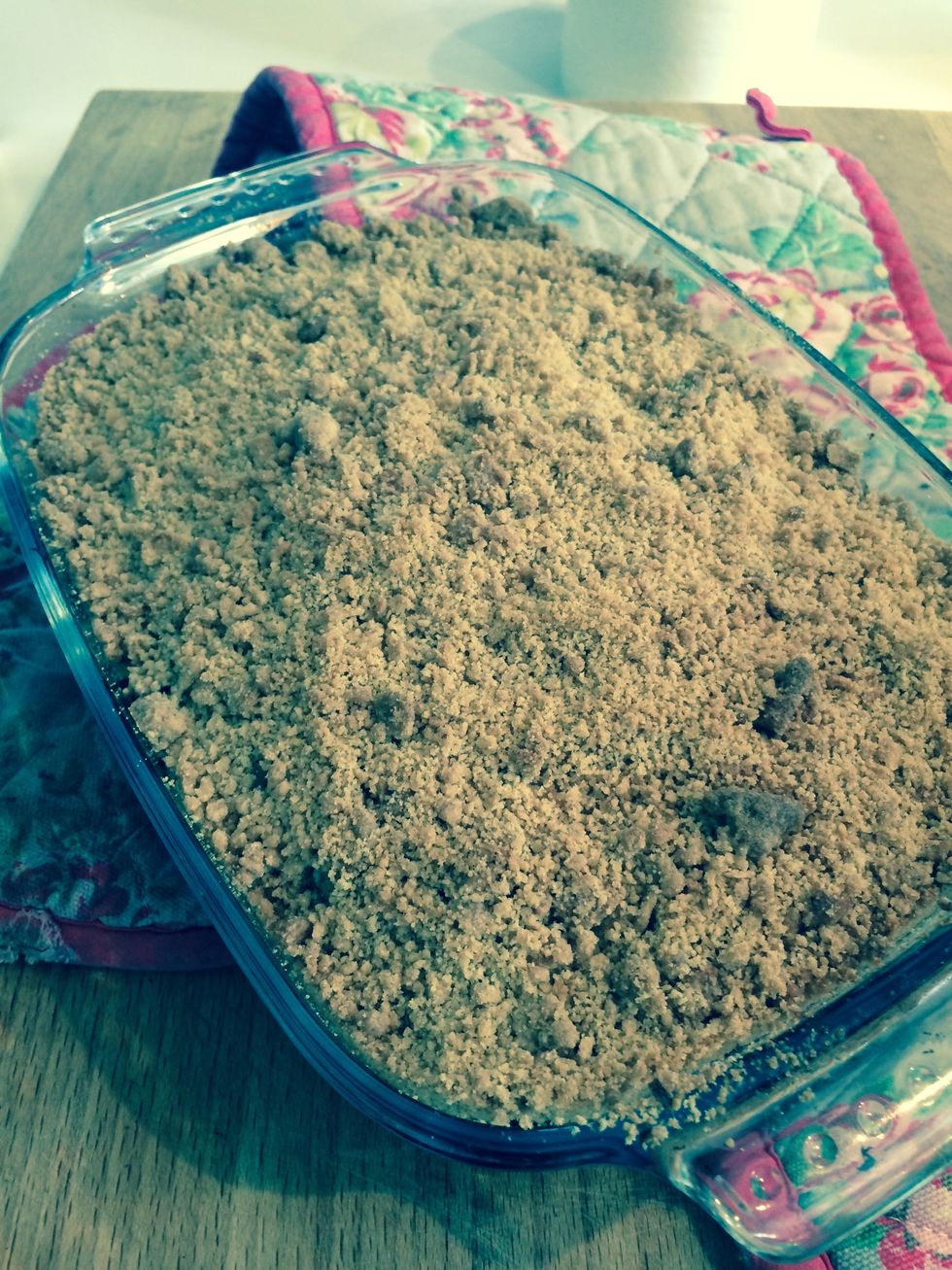 After approximately 40 minutes it should be crisp and golden on top. Remove from oven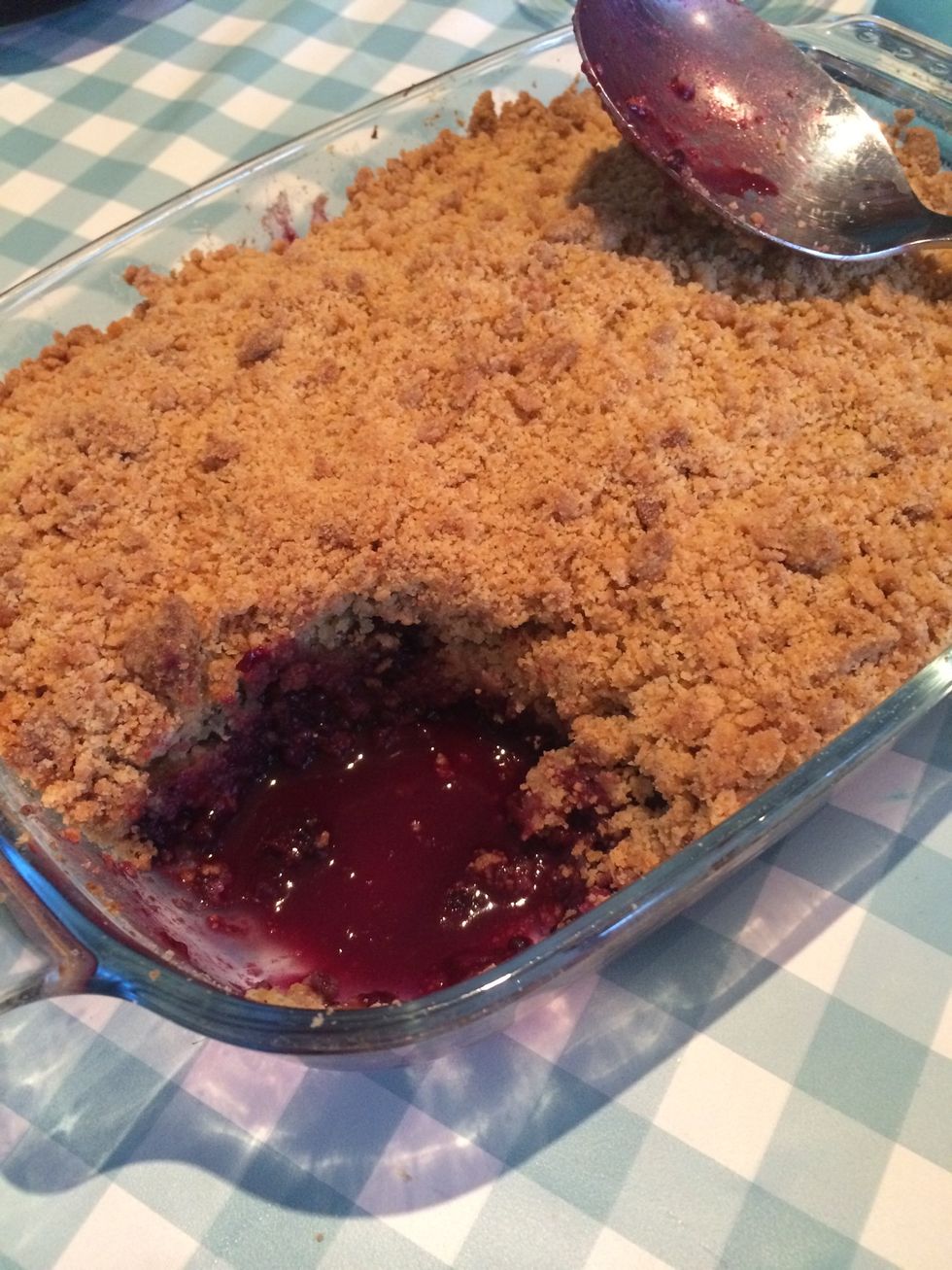 Serve generous portions!
Add double cream and enjoy the fruits of your labours!
120.0g Flour
120.0g Butter
3.0Tbsp Sugar
Zest and juice of 1 orange