Get all of your stuff together! Only a couple of the things in front of you are not organic. Mainly the vinegar, the black fungus, and the specialty Korean salted shrimp (wild caught). Go Organic!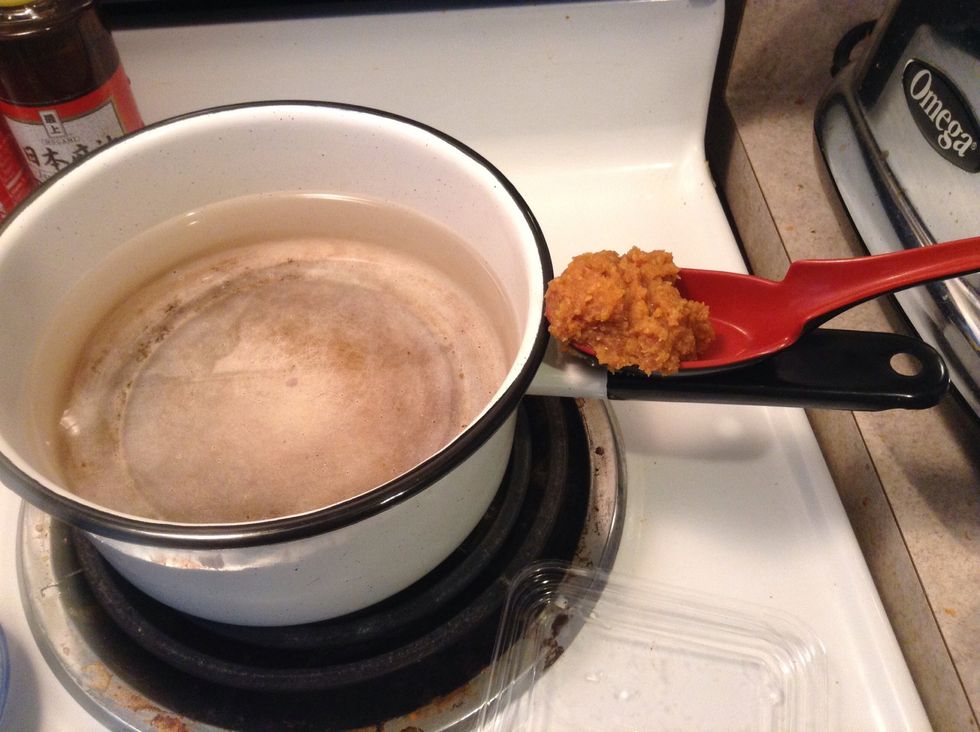 Fill a 2 quart pot about 2/3 of the way full (it appears less full in the picture than it really is) and add 2-3 tablespoons of Organic Aka Miso paste.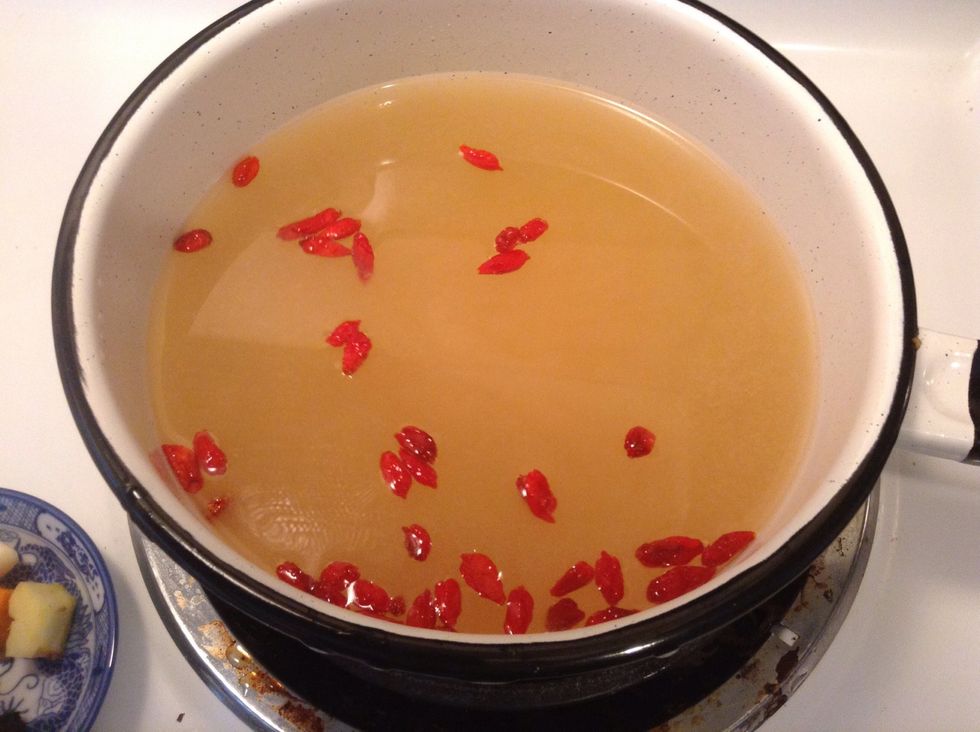 Add your Goji Berries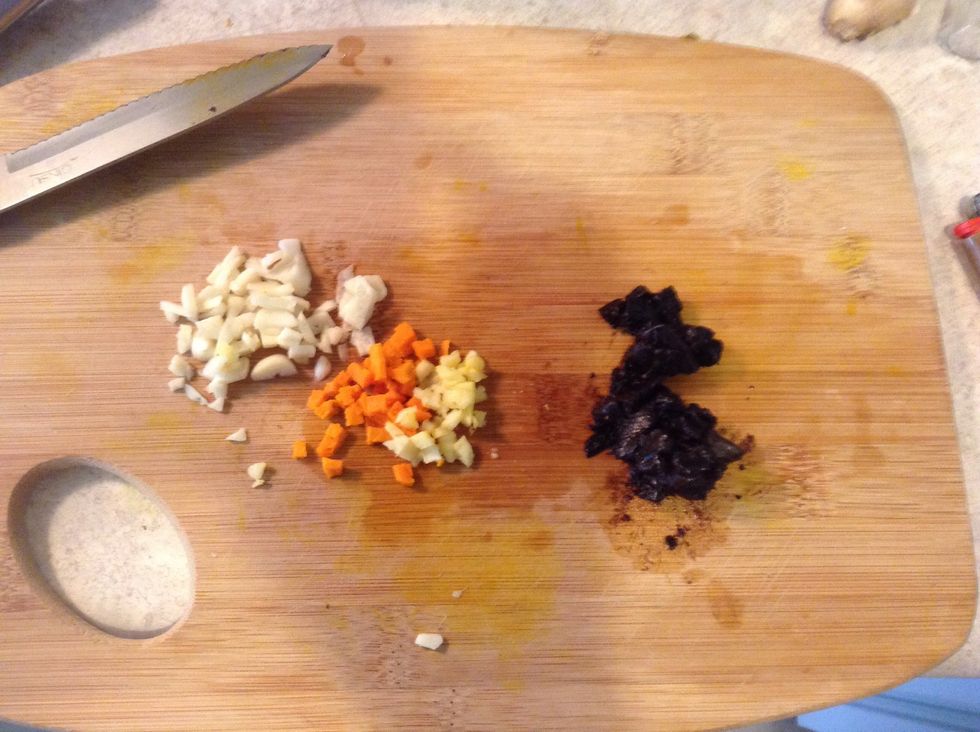 Mince the garlic, tumeric, and ginger. (use about 1" trimed round of tumeric and ginger). On the right there is the fermented garlic. it's a bit squishy but mince as best you can if you use it.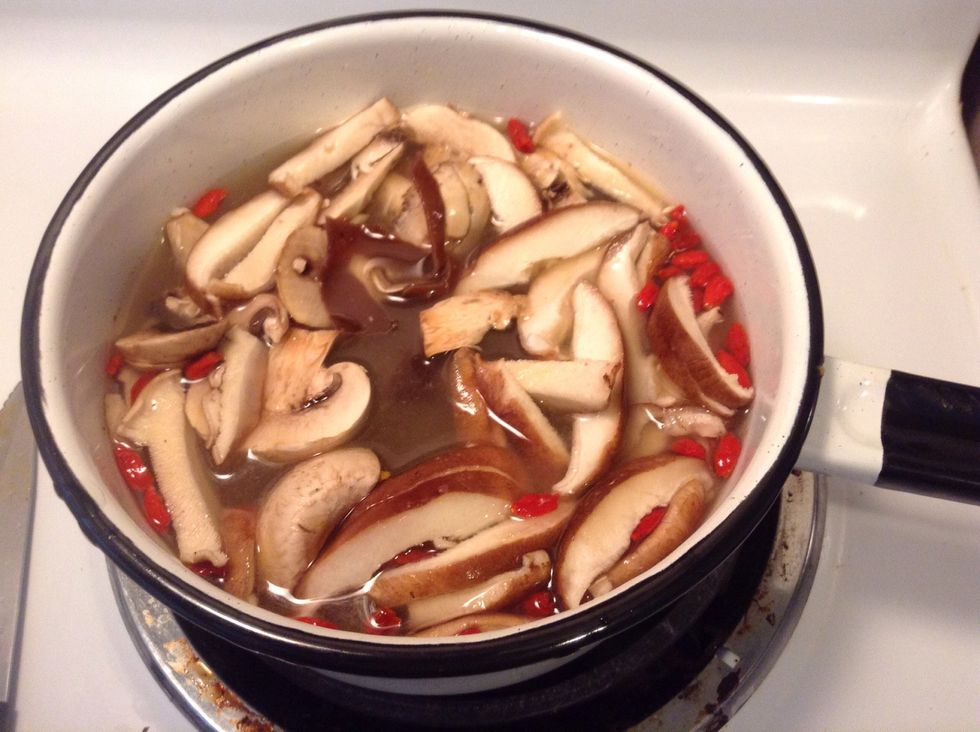 Add your shittake, maitake and black fungus. I was unable to get Maitake (which I heartily recommend for it's medicinal and nutritional value) so I used button mushrooms in their place.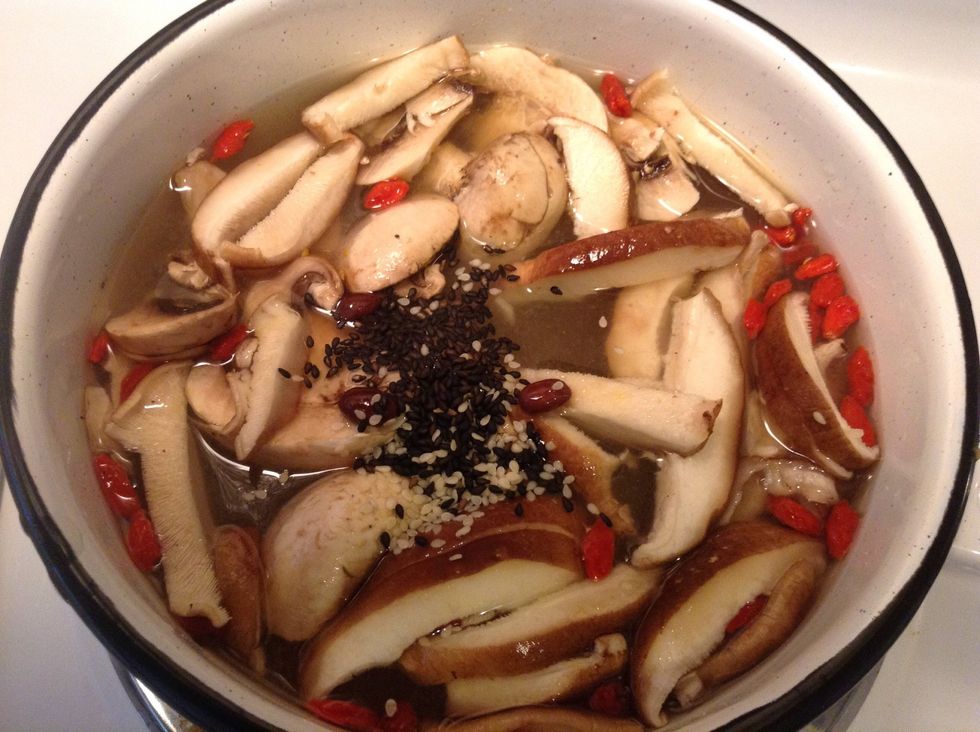 Toss in about a half can of black beans (unsalted) and your seasame seeds.
Get a little of the salted shrimp. This is roughly a heaping teaspoon there of.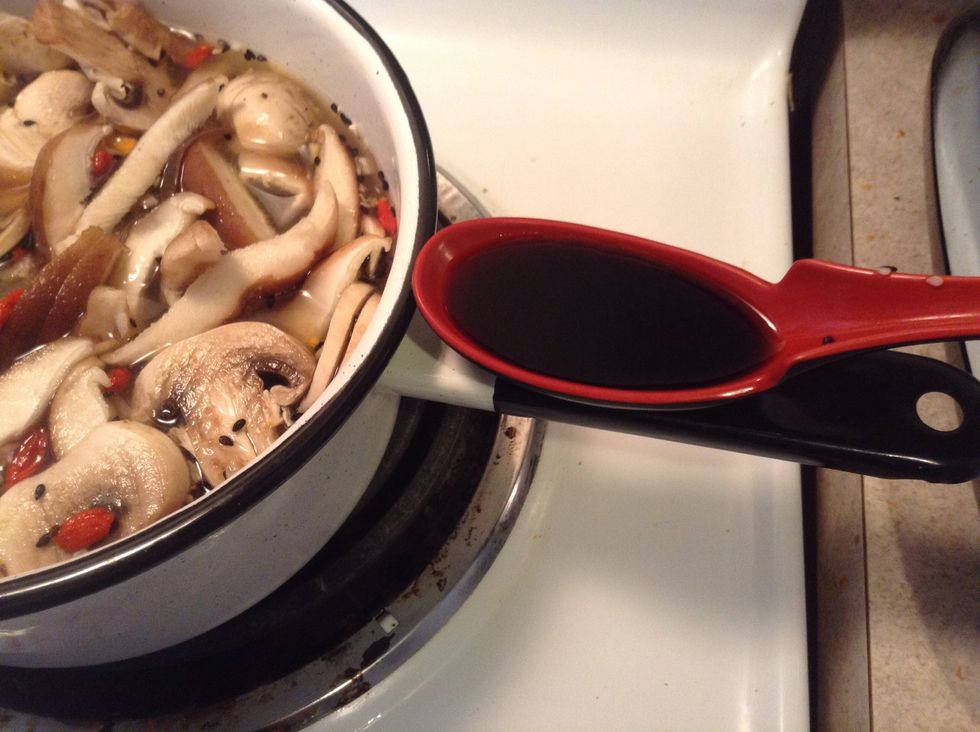 3 Asian soup spoons of black vinegar. Yum!
1 Asian soup spoon of Rice Vinegar.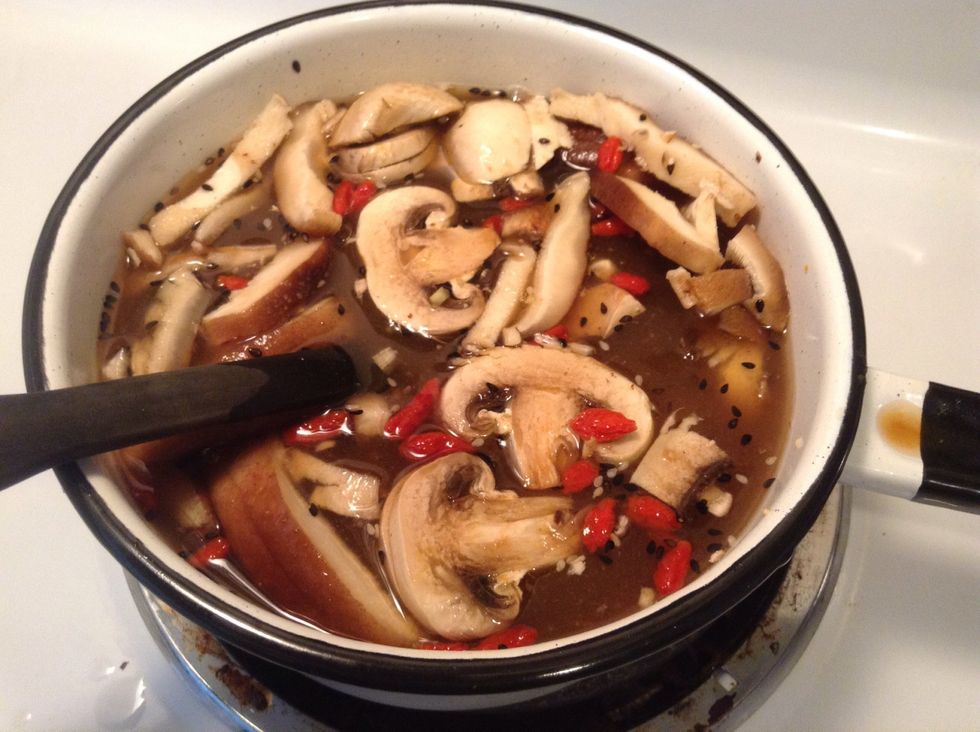 Let it cook on medium heat for about 40 minutes.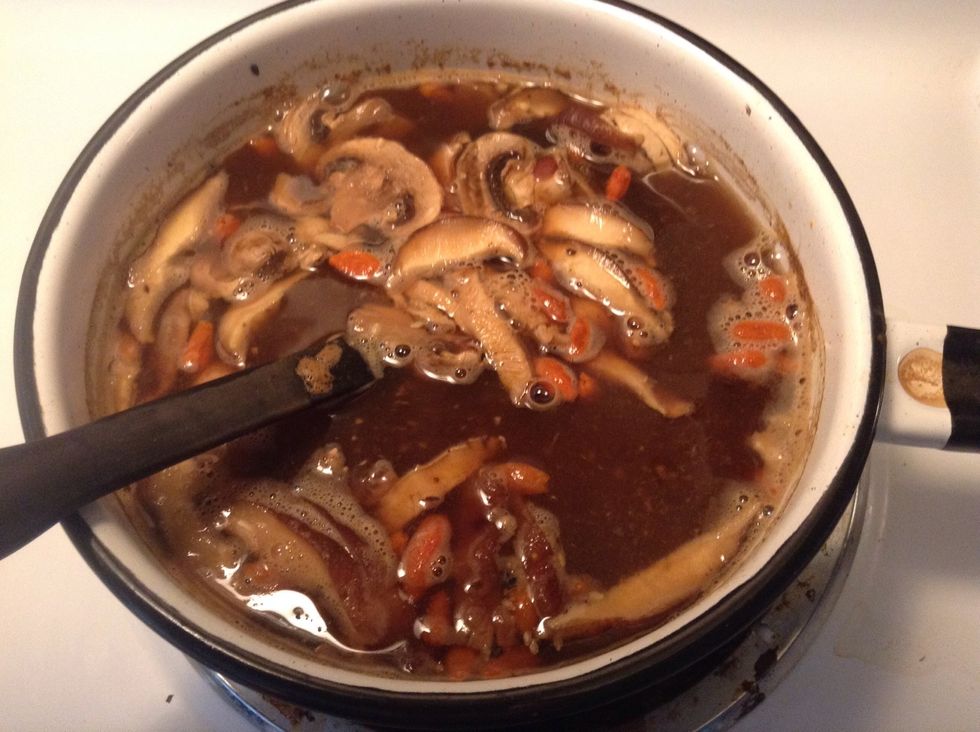 Doesn't that look good?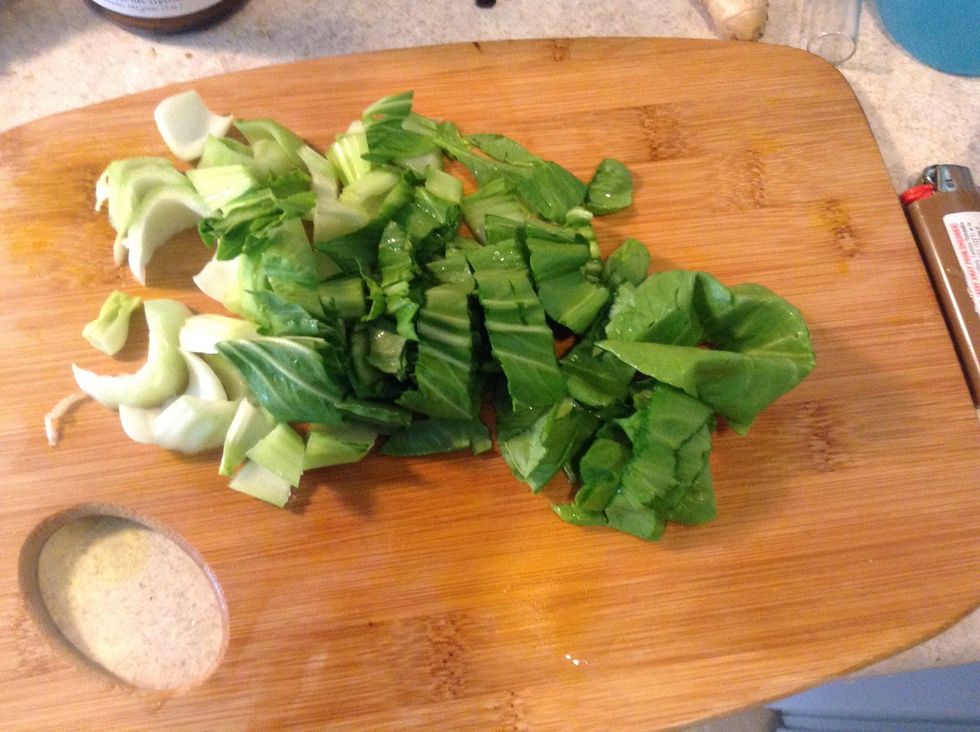 Chop up your bok choi.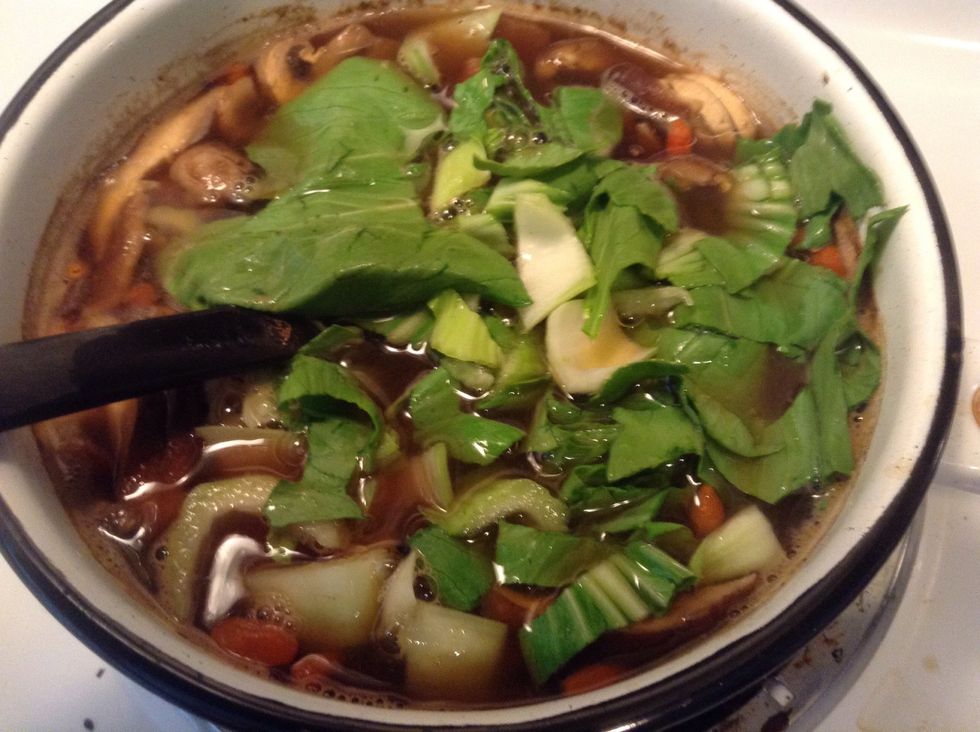 Add to your soup. We add here at the end so it cooks the crispy bits but does not completely take over the plant while the mushrooms and aromatics blend together.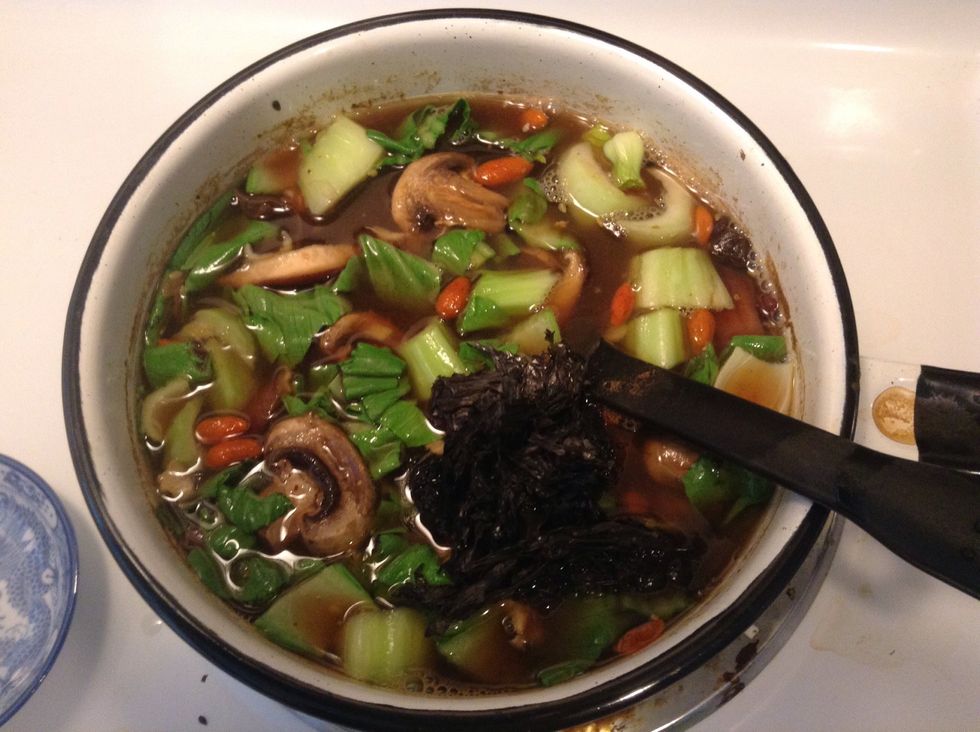 Add the wakame.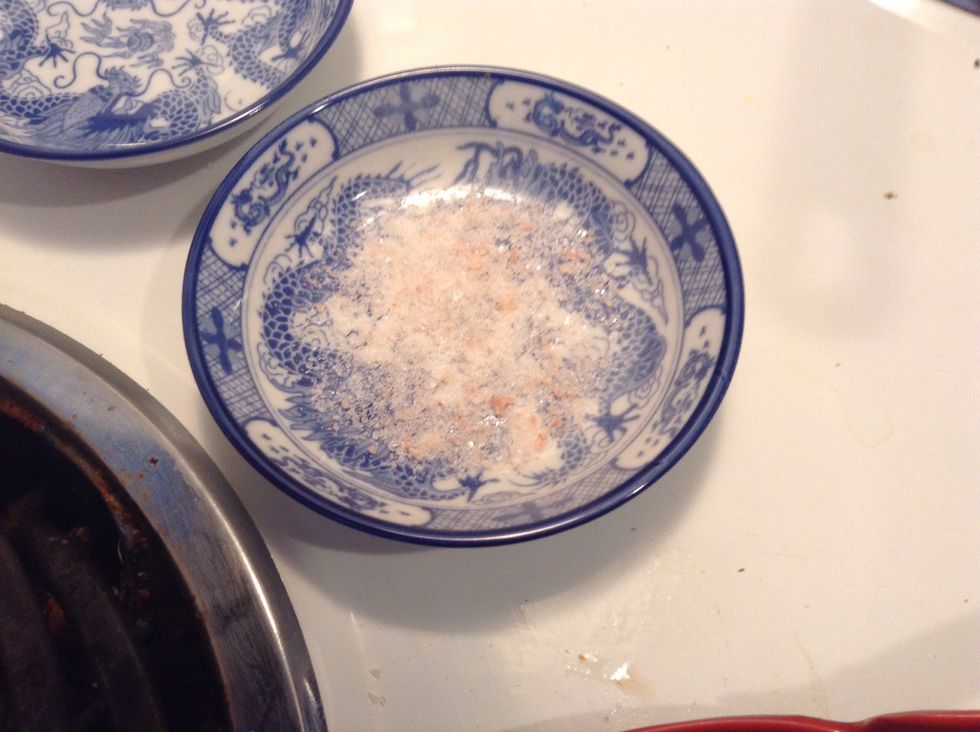 Add a little salt to taste.
Add a little black pepper for detoxification and taste.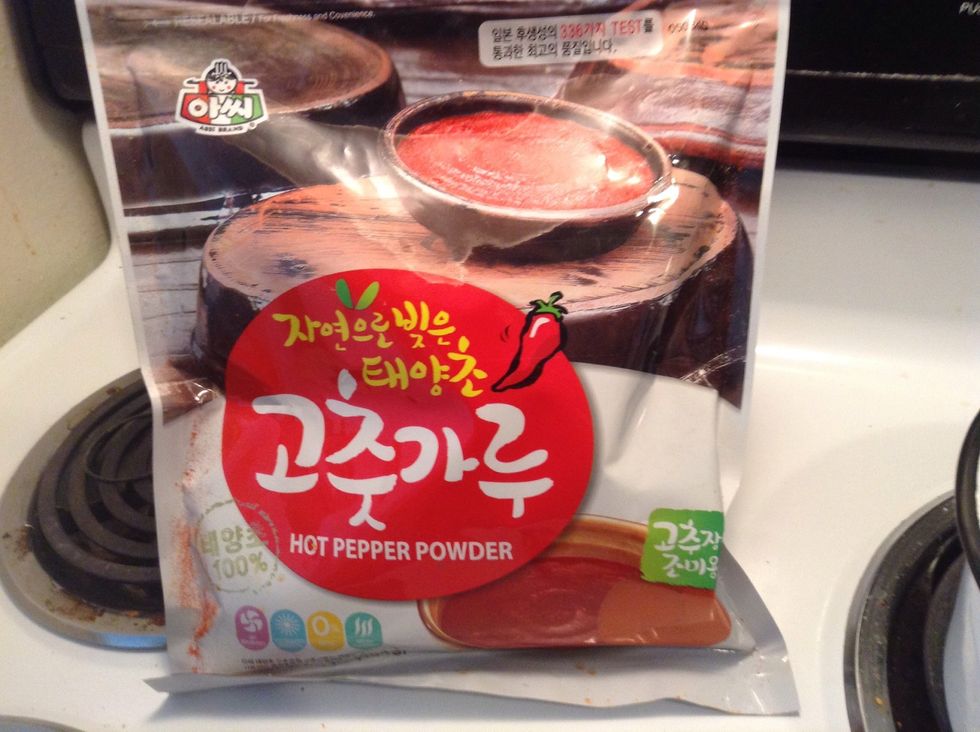 If you like, put in a couple small spoonfuls of hot pepper powder. But not too much, this dish should only have a hint of spicy. The sour/savory notes should be highest.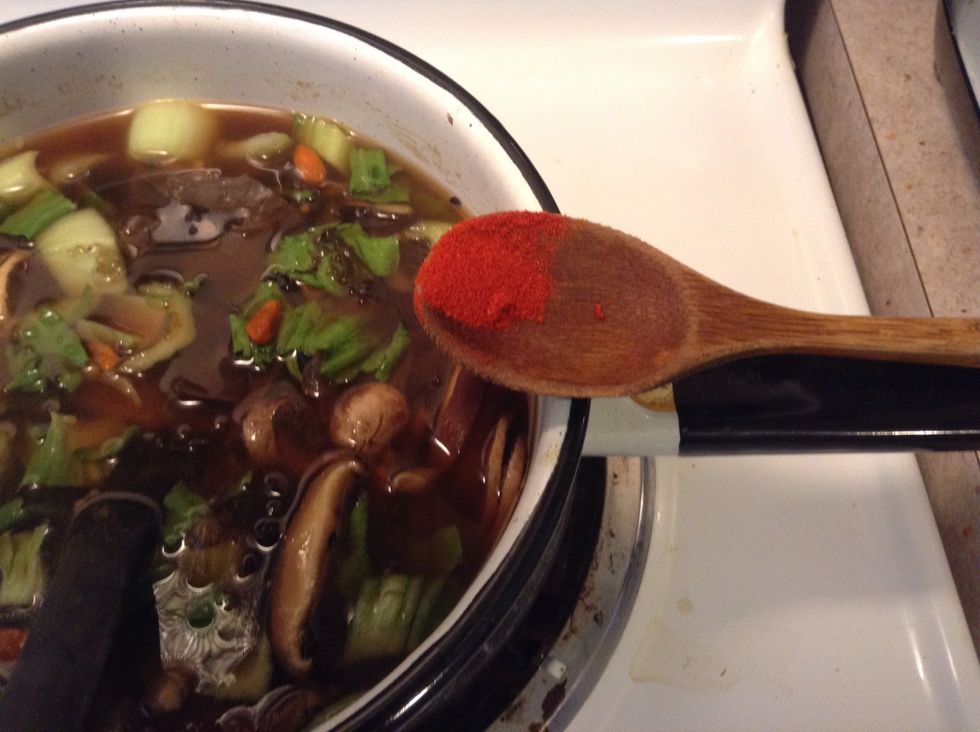 Korean red pepper powder is so pretty! Let it cook for about 8 minutes after you've added all of this, on a medium low heat.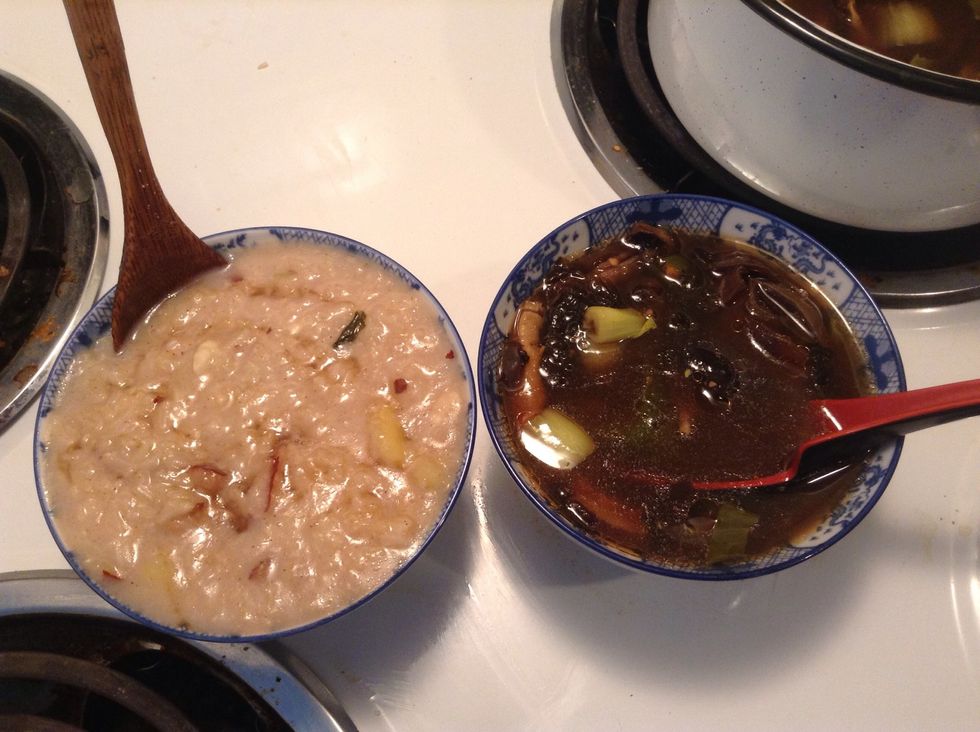 Drizzle Sesame Oil over the soup once in the bowl, stir and serve. The bowl next to it is rice pudding with jujubes, apple, ginger, honey, cinnamon and milk. This serves 1-2 people. Enjoy!
Black Fungus
Garlic
Ginger
Shittake
Maitake Mushrooms (Sub with domestics if needed)
Black Vinegar
Rice Vinegar
Sesame Oil
Aka Miso Paste
Black and White Sesame Seeds
Korean Salted Shrimp (optional)
Korean Red Pepper Powder (optional)
Goji Berries
Wakame
Bok Choi
Black Beans
Fermented Japanese Garlic (optional)
Sea or Himalayan Salt