Add minced garlic and water in a pan. Being to a boil.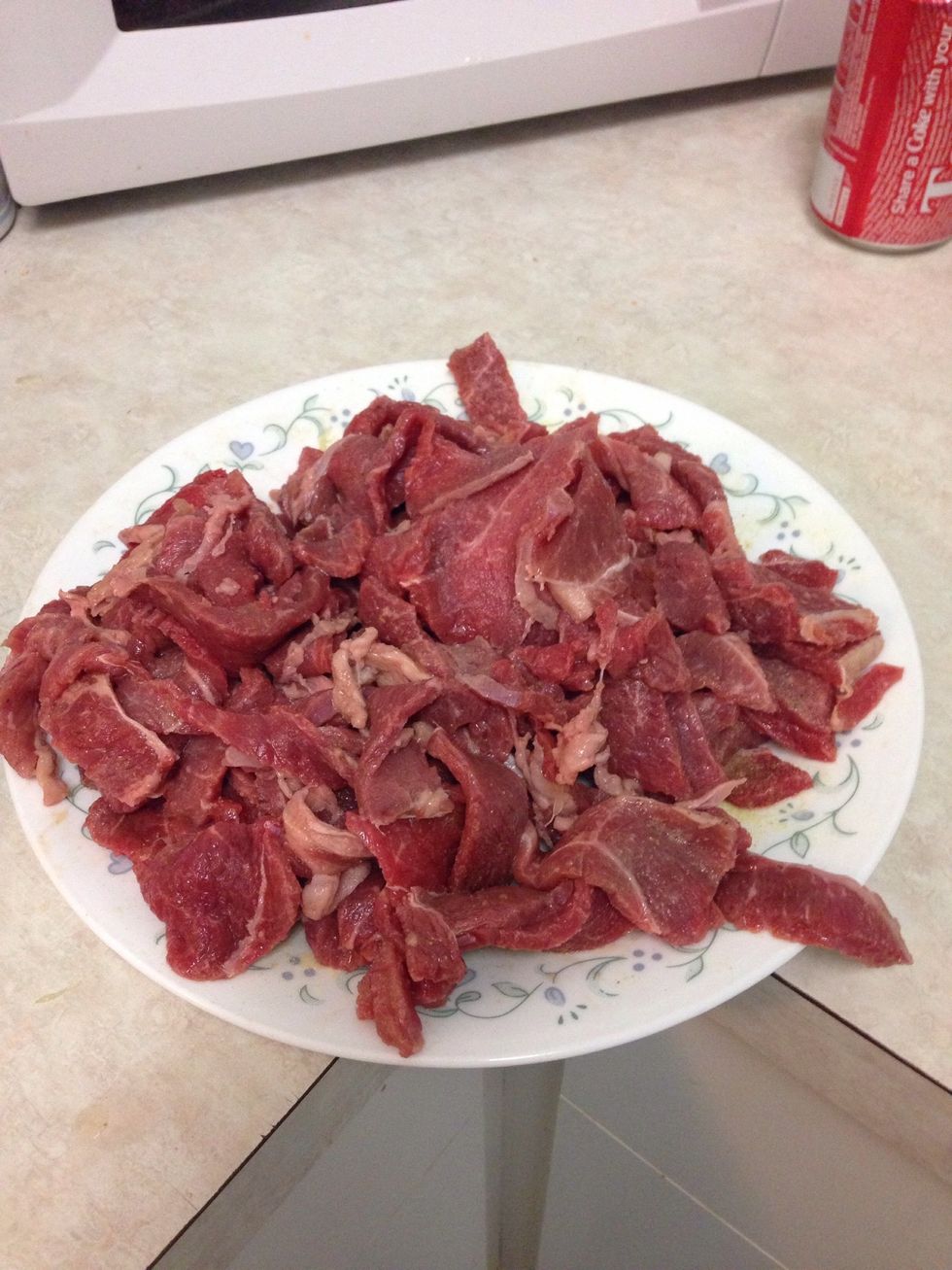 Cut the meat into thin cut pieces (I use the thin cut steaks that are prepared for Milanesa).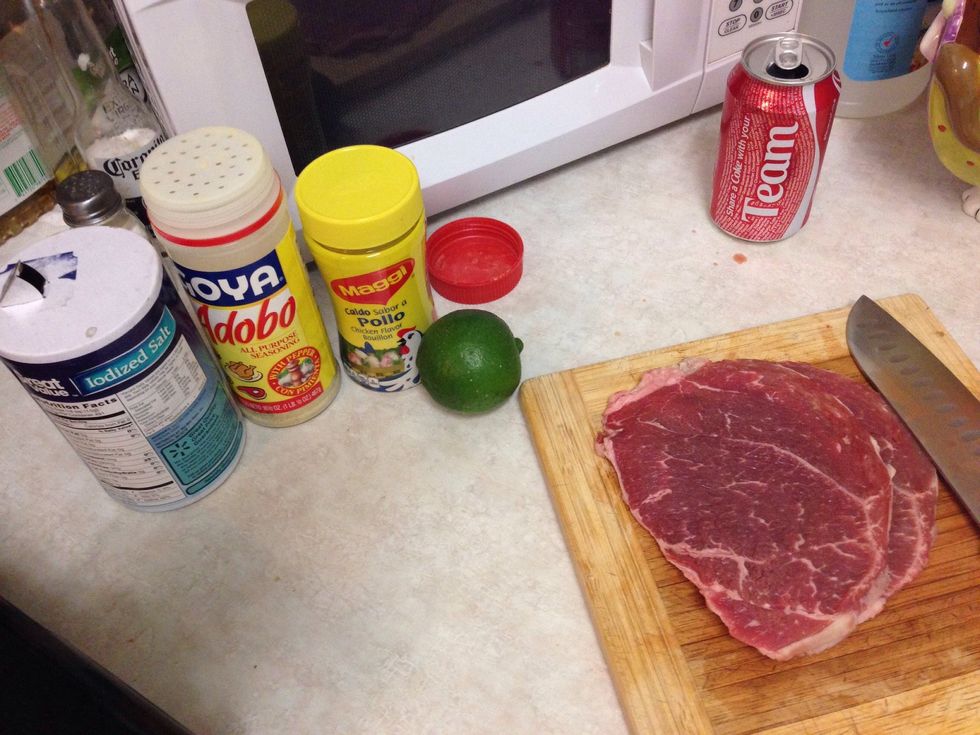 Season well the meat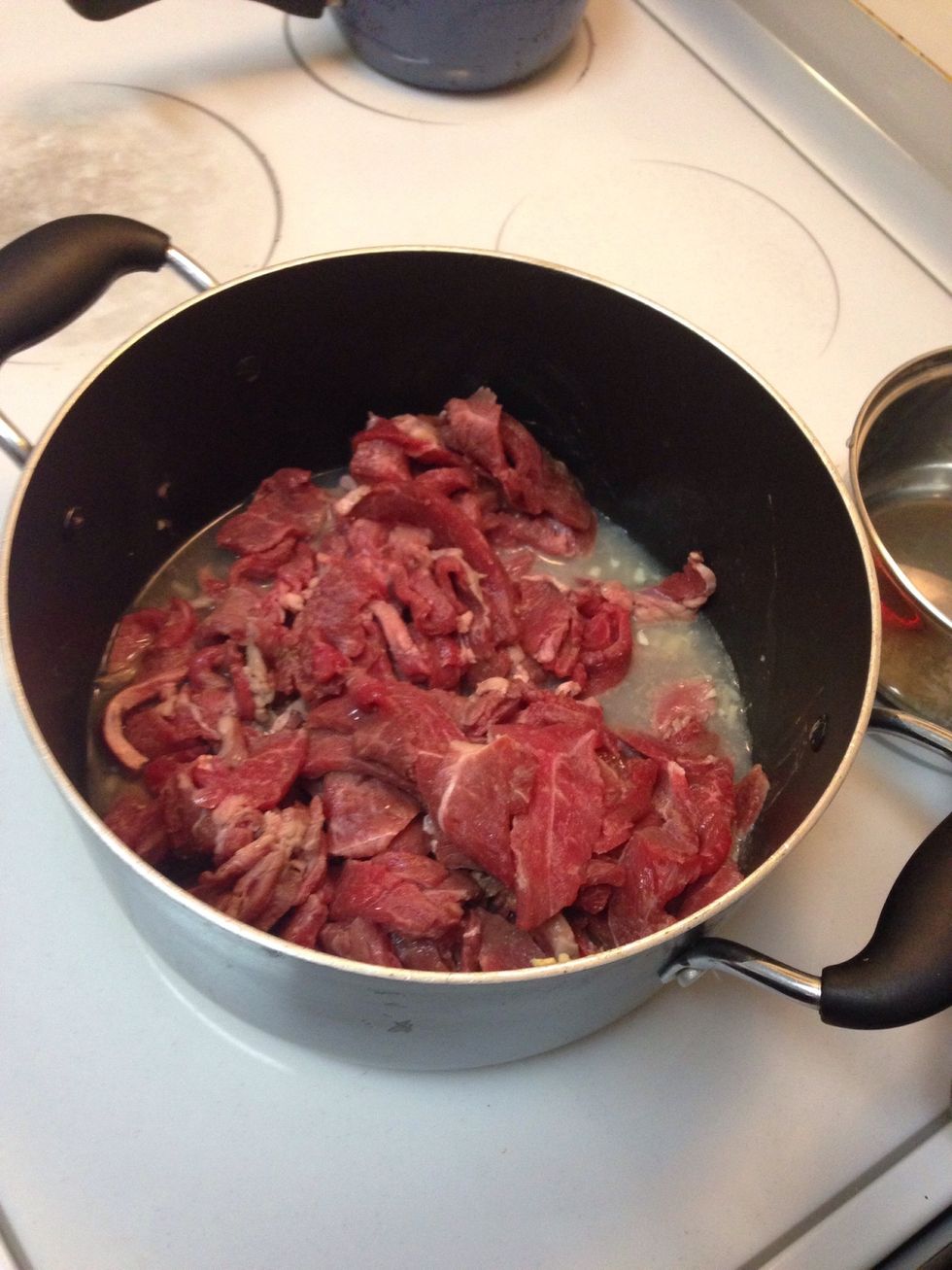 Once water comes to a boil add meat. Stir every 2-3 mins. Cook until med rare.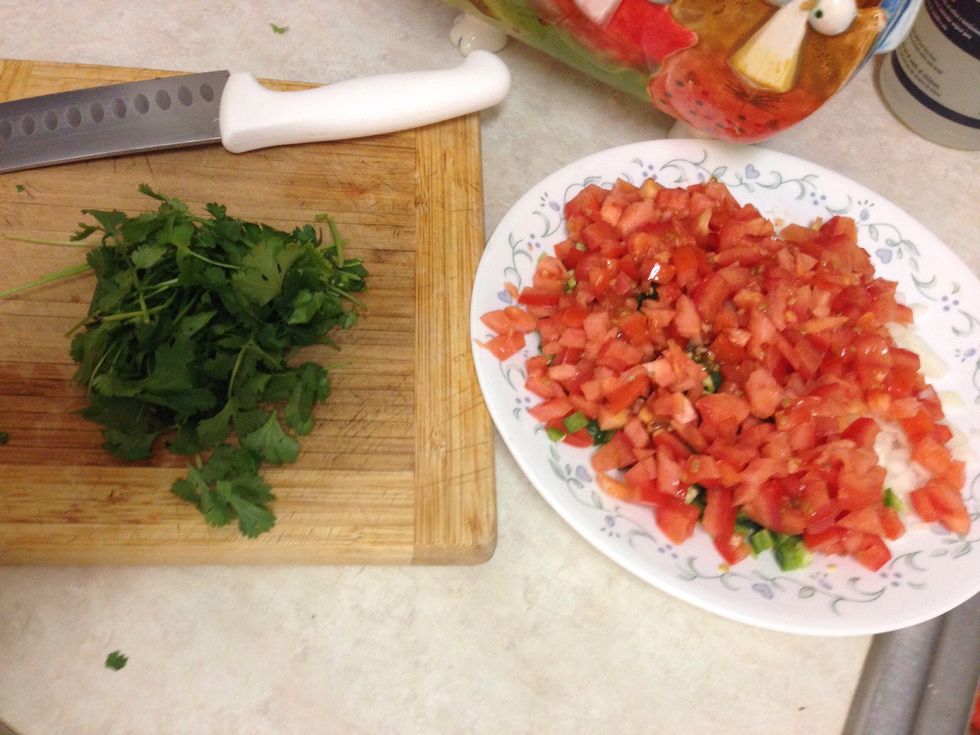 While waiting, dice the rest of the ingredients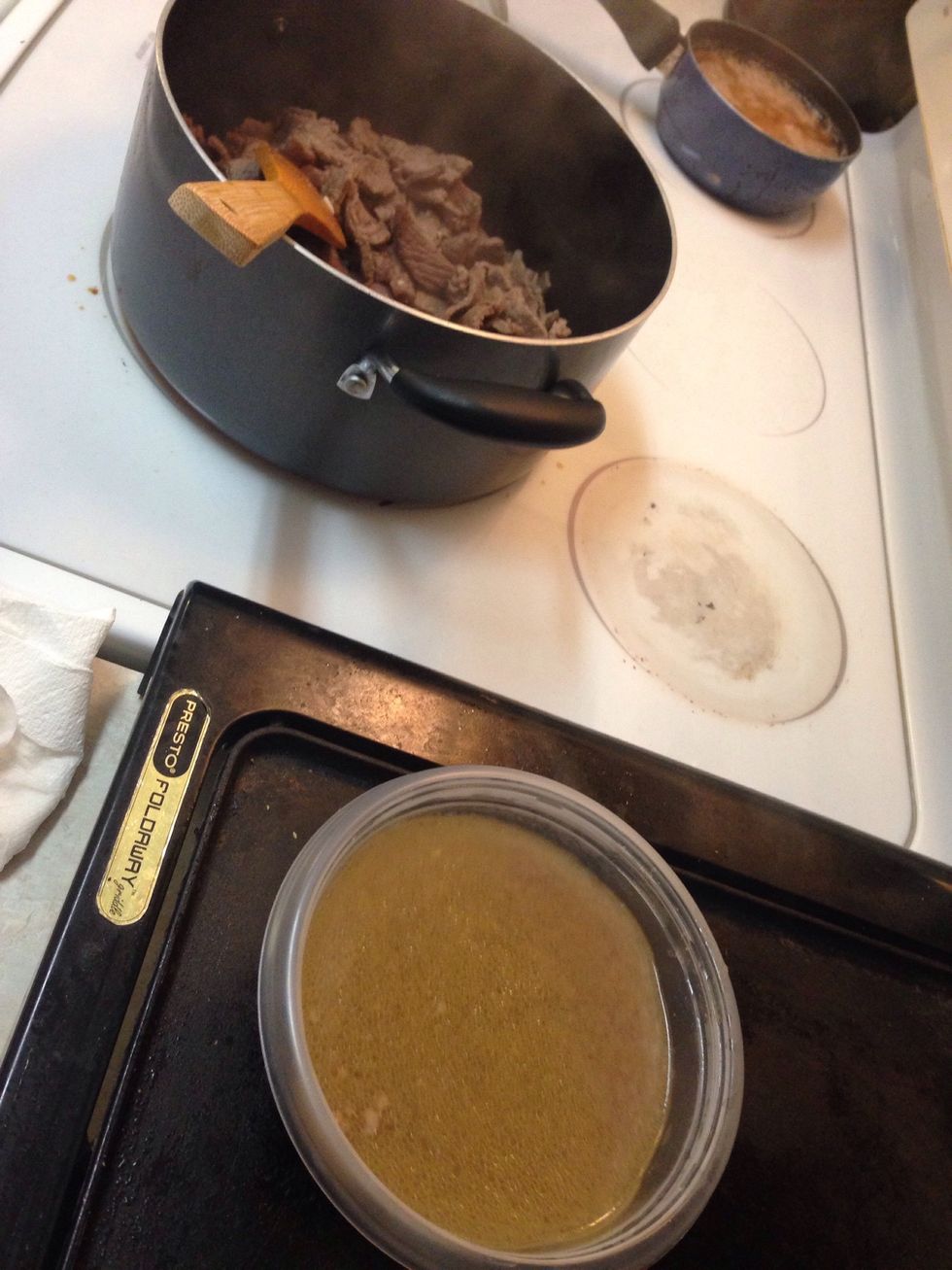 Once the meat is med rare take out all the juice and reserve it. You will be using that later.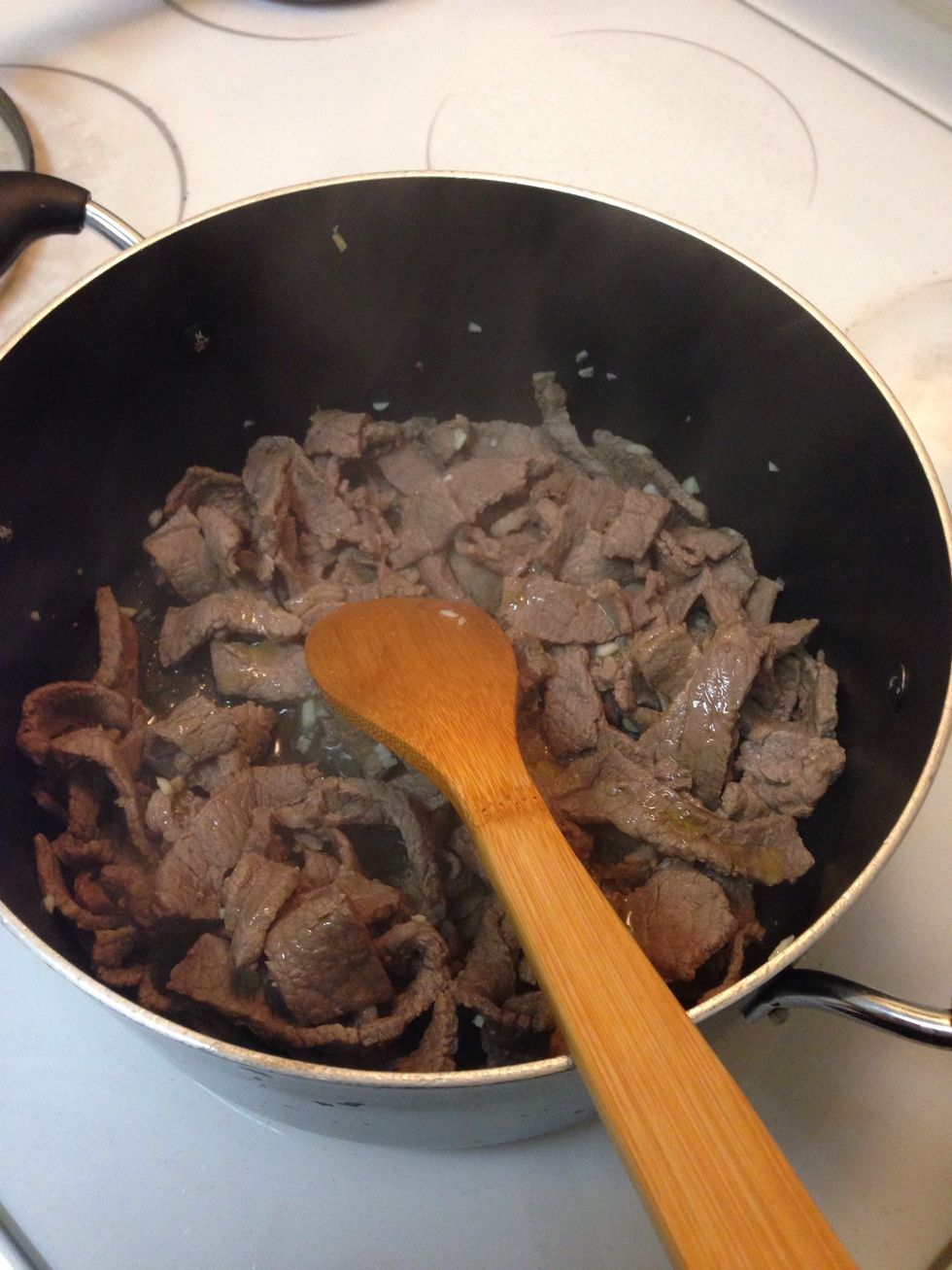 Add oil and let cook for another 5 mins or so until well done.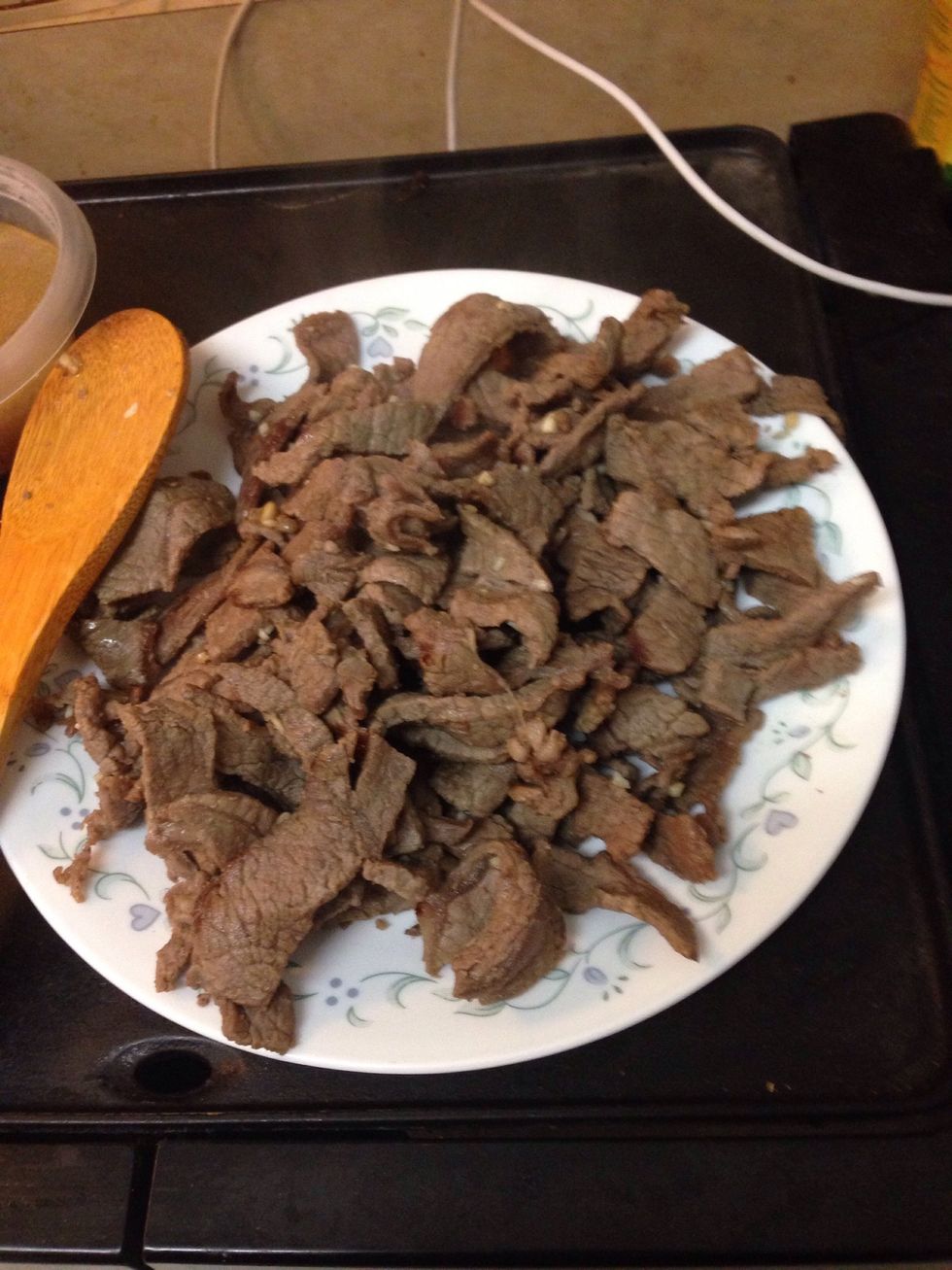 Take meat out of the pan.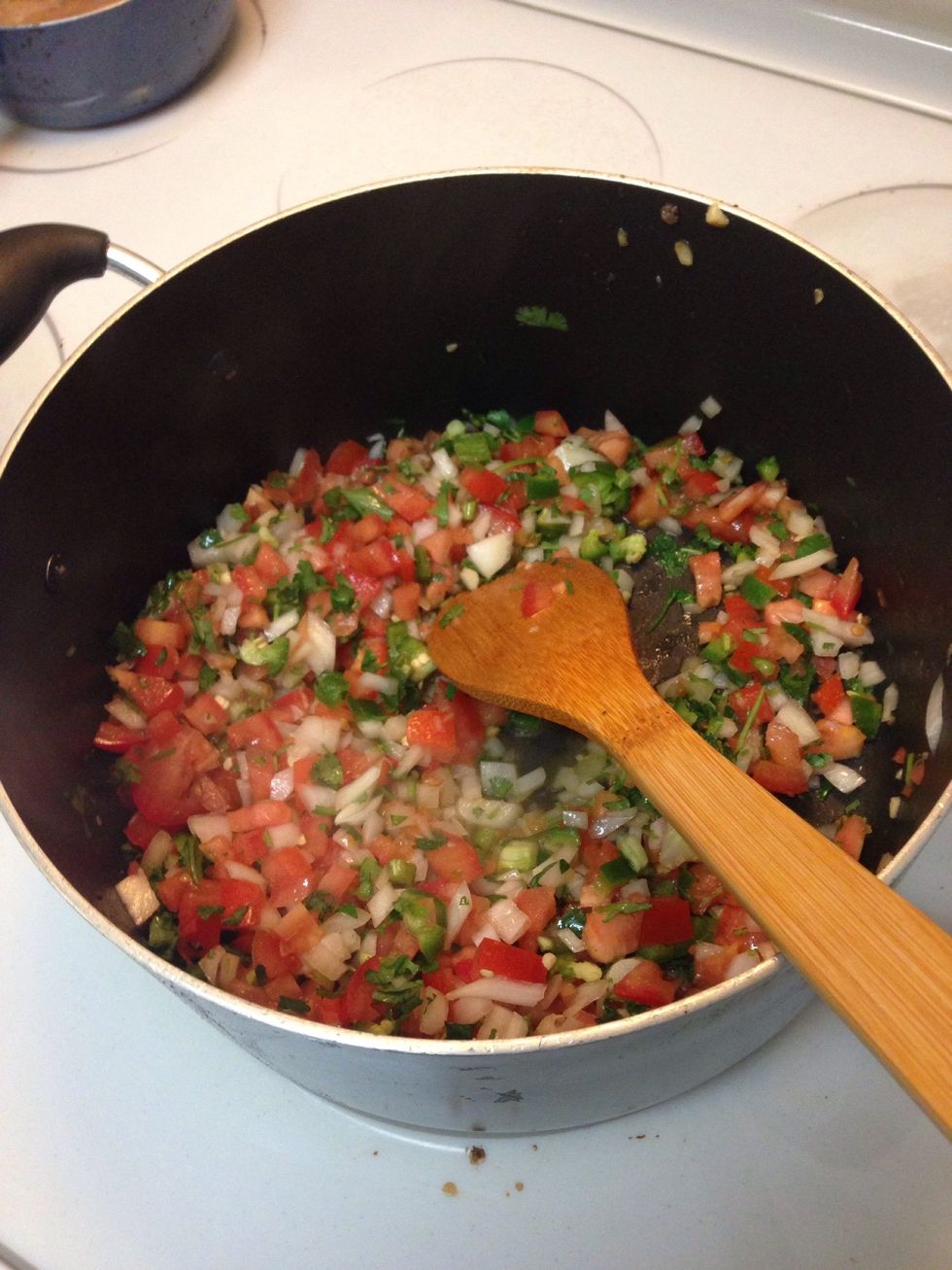 In the same pot, add just a little oil if not enough in there. Add veggies.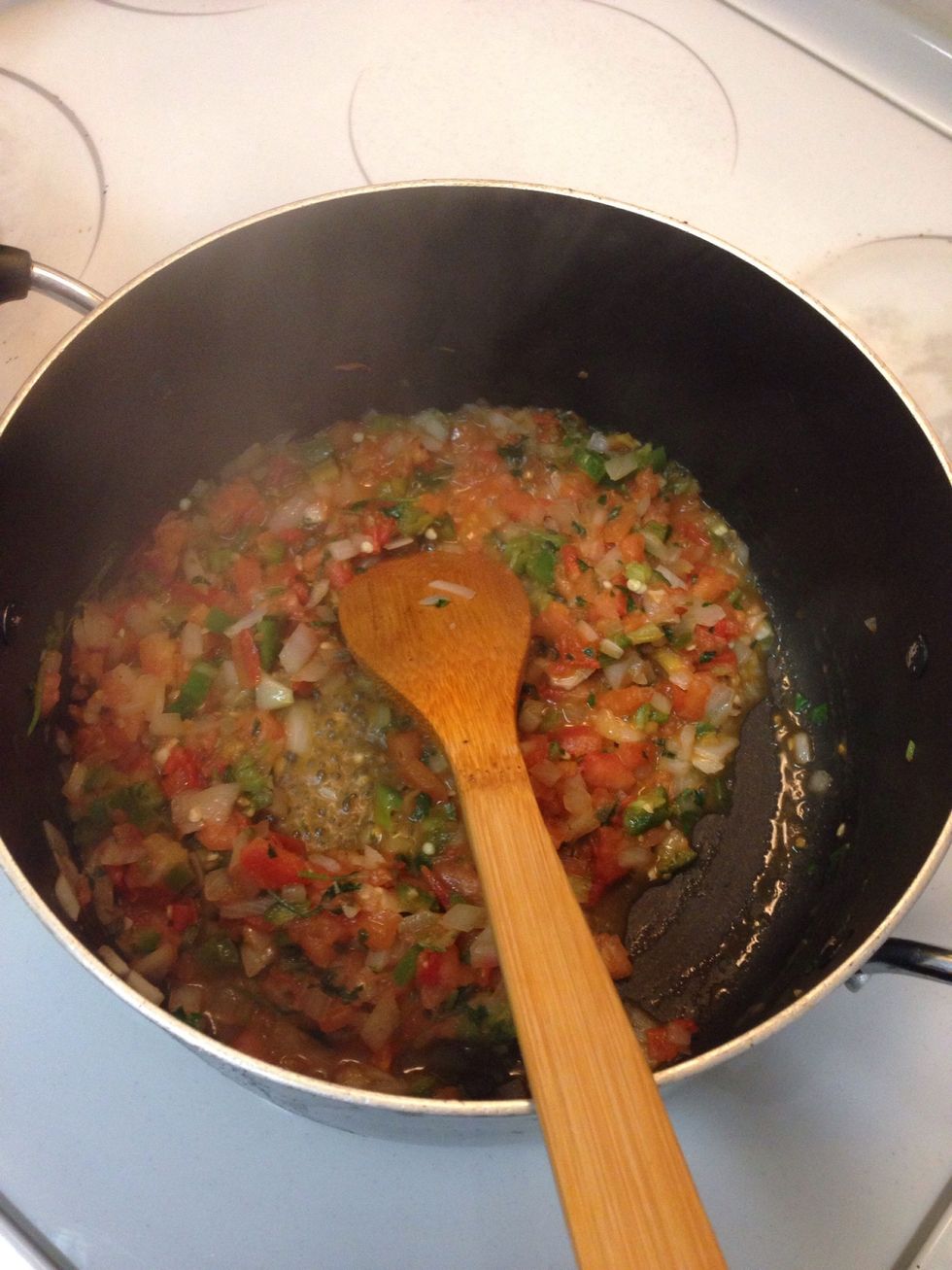 Once the tomatoes juice is starting to release smash it just a little so that you get more juice. Add a pinch of salt.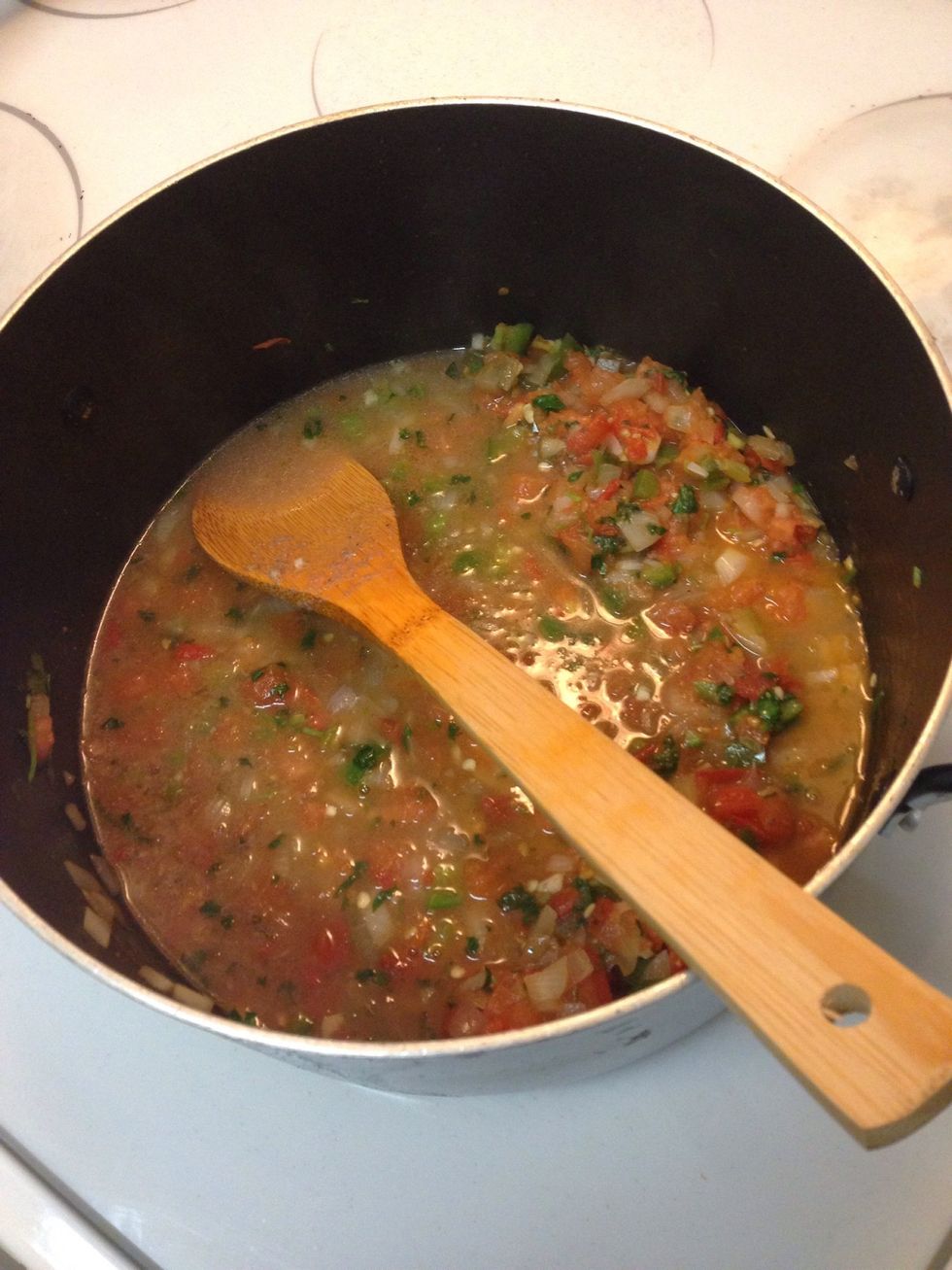 Let veggies sauté a little and taste for salt. If not enough thats okay because your going to add the reserved juice.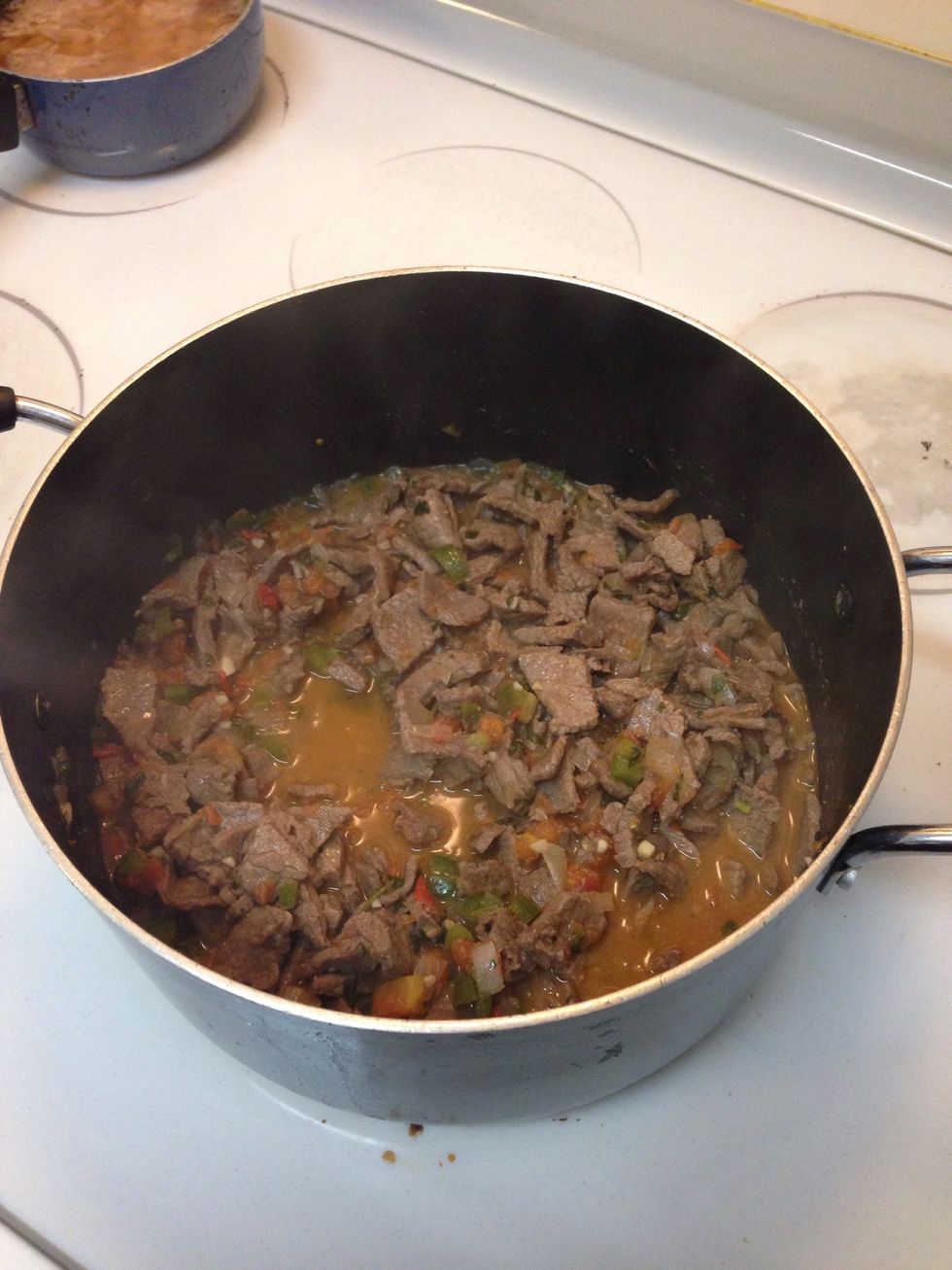 Once all has come to a boil, add meat back in to the pan. Cover. Stir for about 5-10 mins. Once done turn off.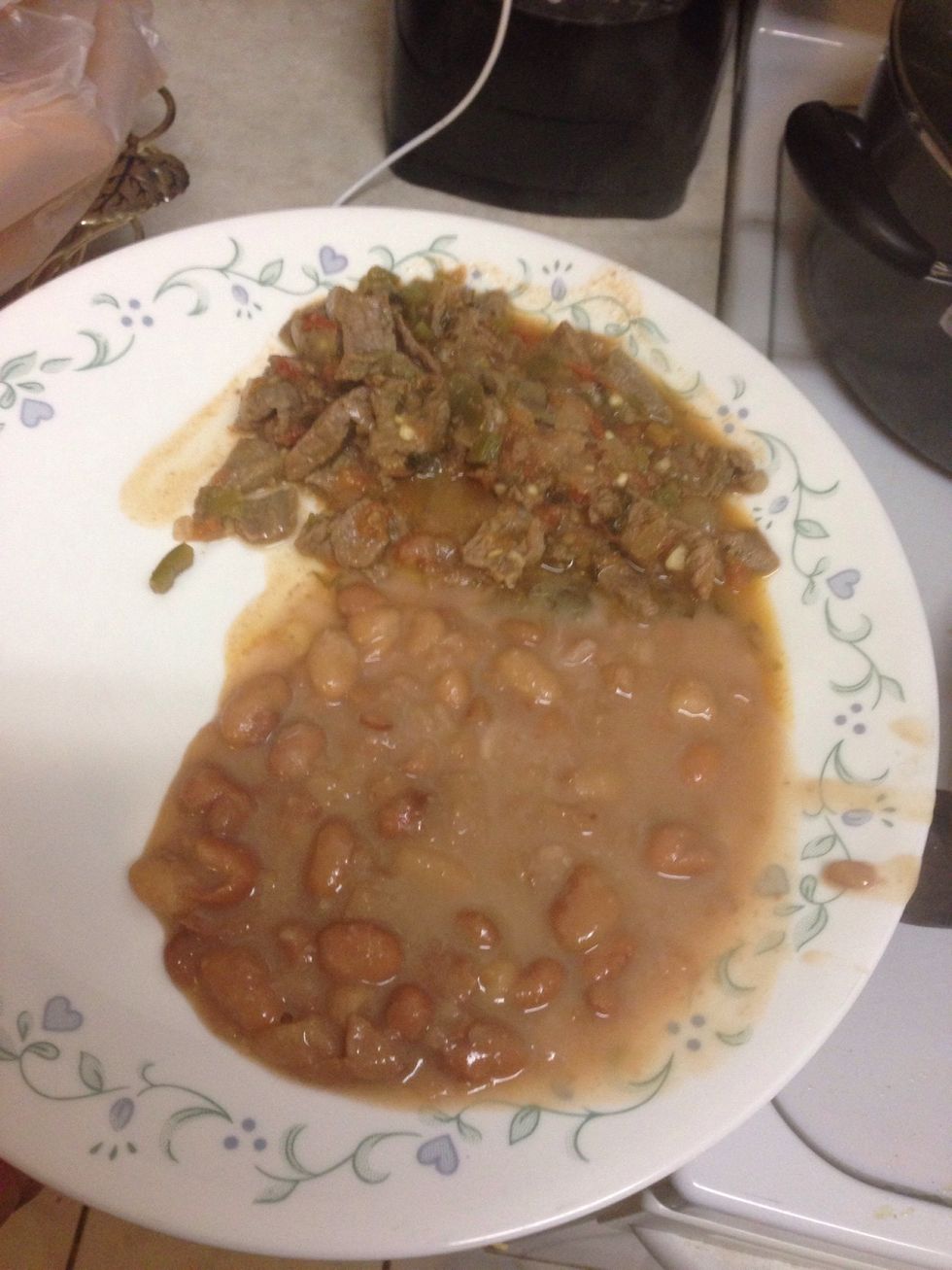 Serve with some rice and refried beans.
2.0lb Beef, thin cut
1.0c Water
1.0pch Salt
Olive olive oil
1.0 Lime
1.0 Med. White onion, diced
3.0 Tomatoe, diced
2.0 Jalapenos, diced
0.0bnch Cilantro
3.0 Garlic cloves, minced
Adobo sazon
Julia ? Camacho☕
Love to cook ~ I will try just about anything! I love to show and share all of my recipes that I know and learn. Enjoy! Send request, too!!