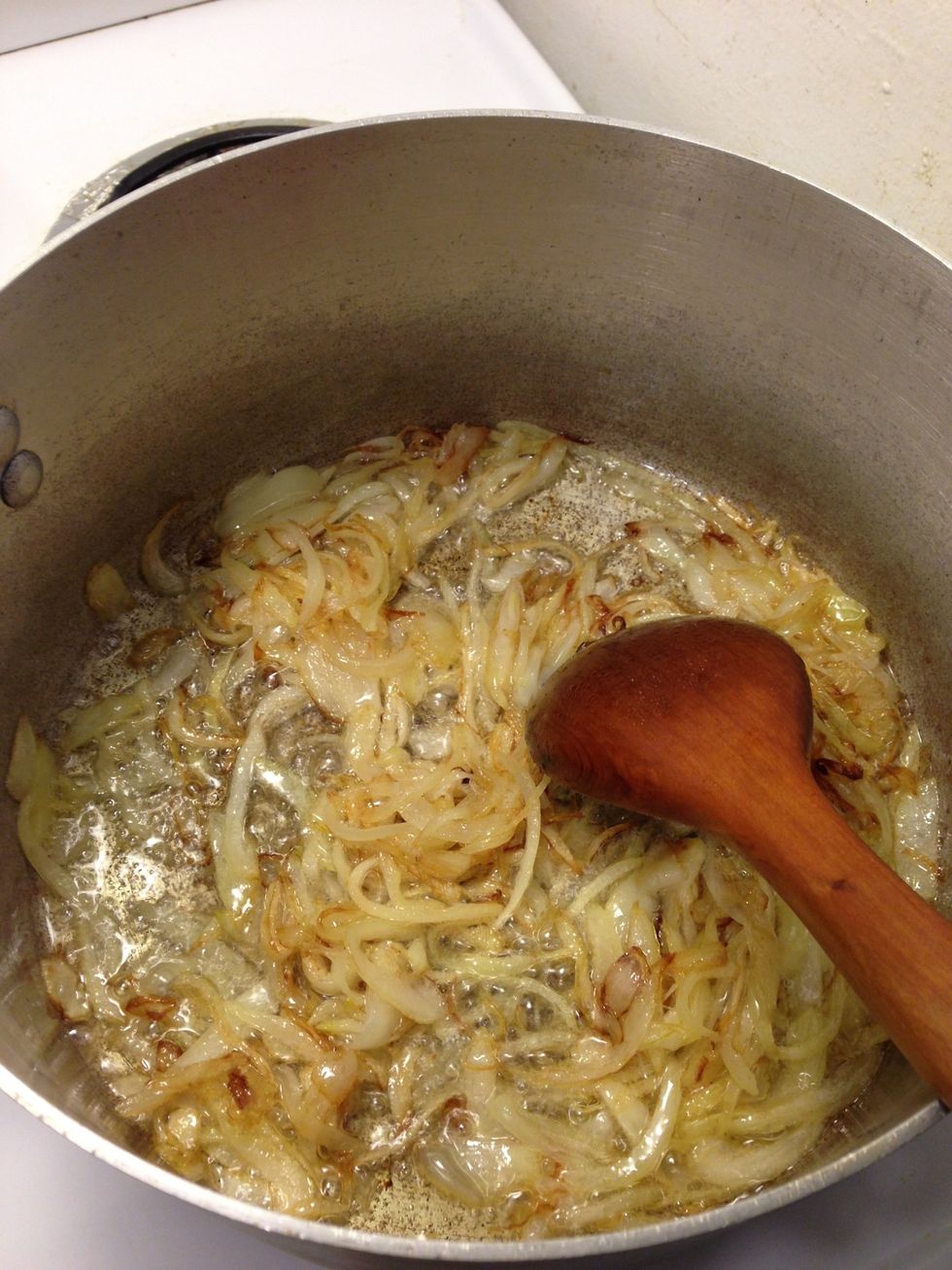 Fry onions on medium heat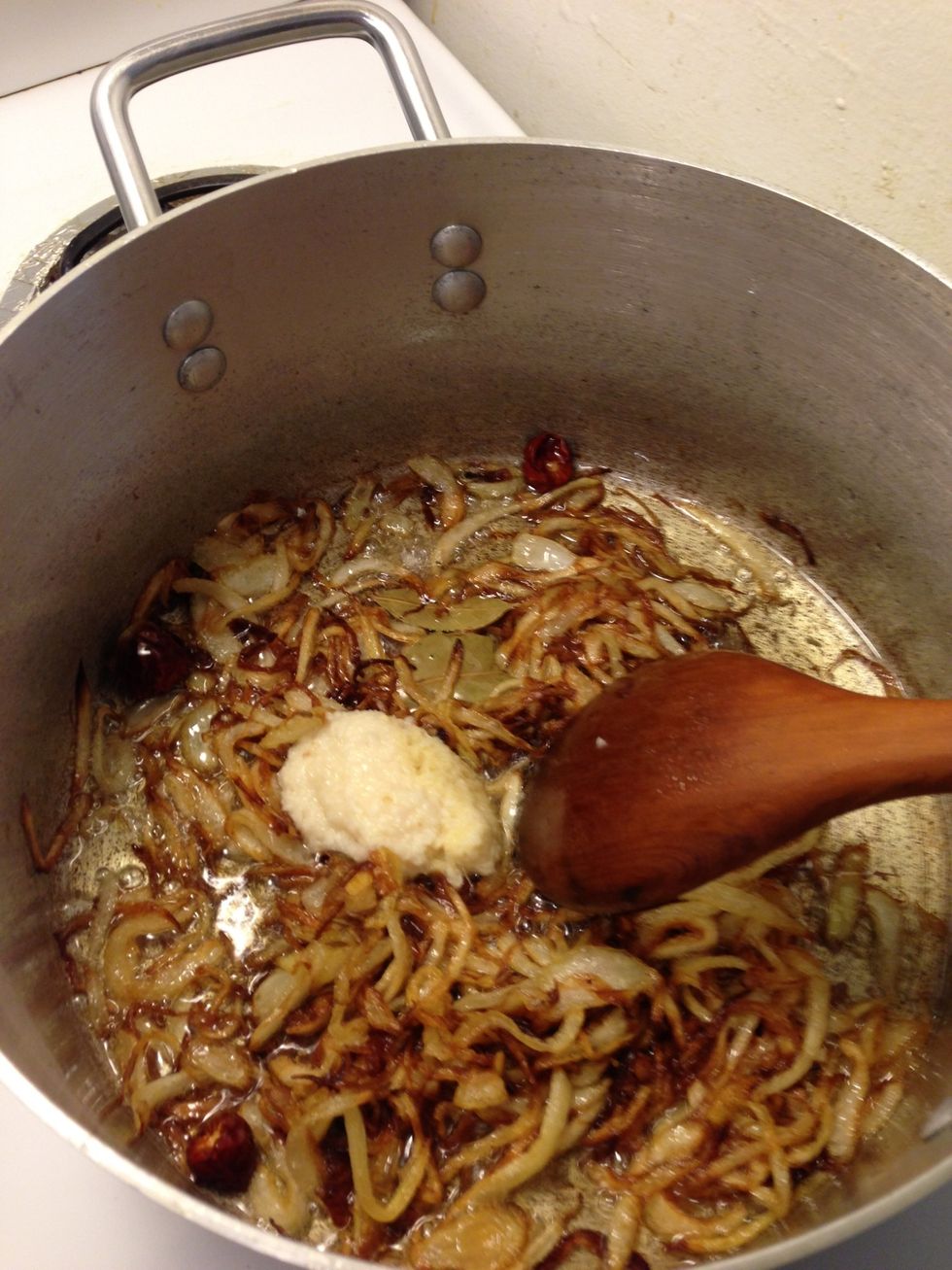 When onions become golden brown, add bay leaves, cumin seeds, red chillies, garlic paste and ginger paste.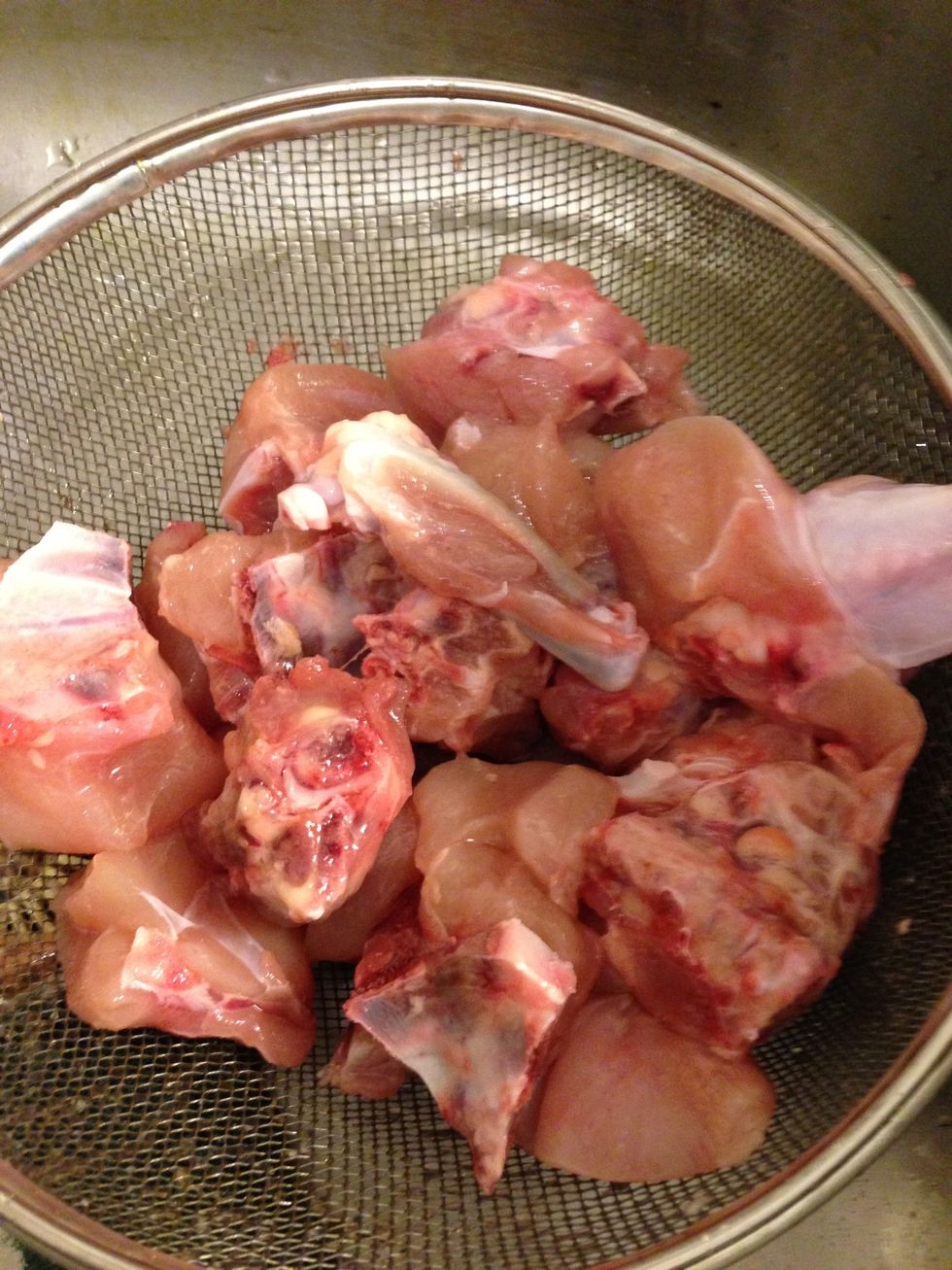 Wash chicken and put in strainer to dry.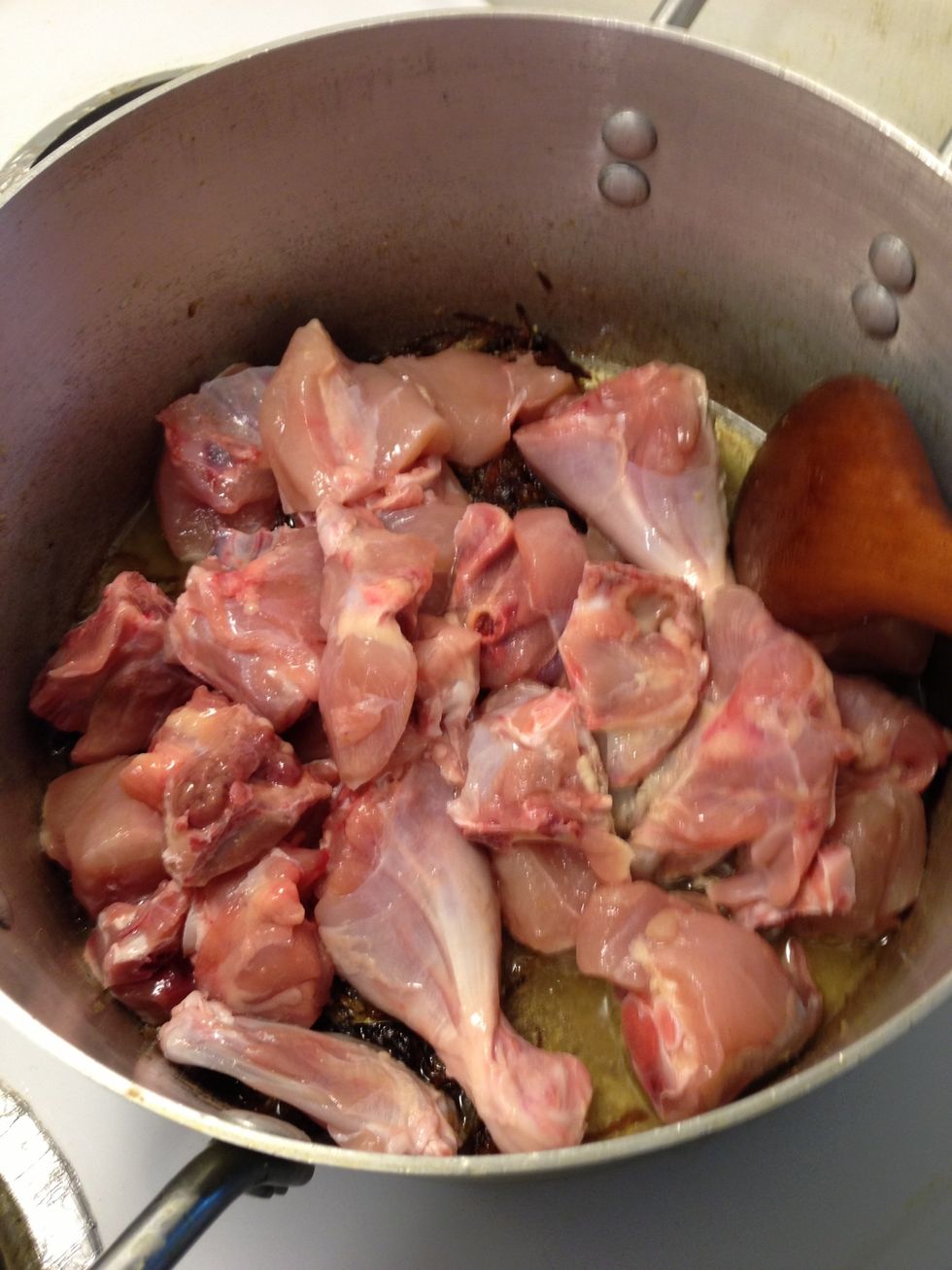 Put chicken in frying onions.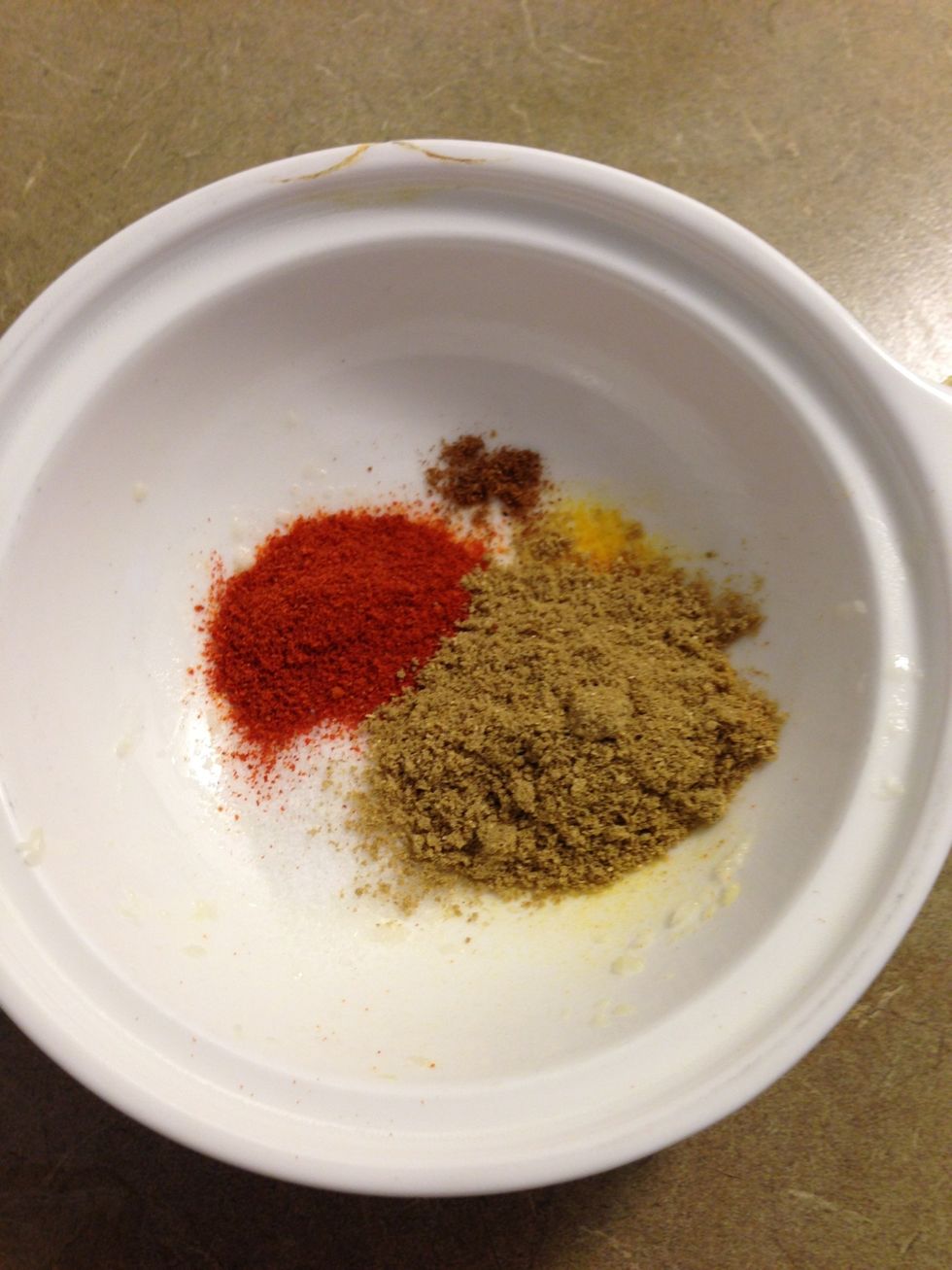 Gather all spices: salt, chilli powder, tumeric powder, coriander powder and garam masala.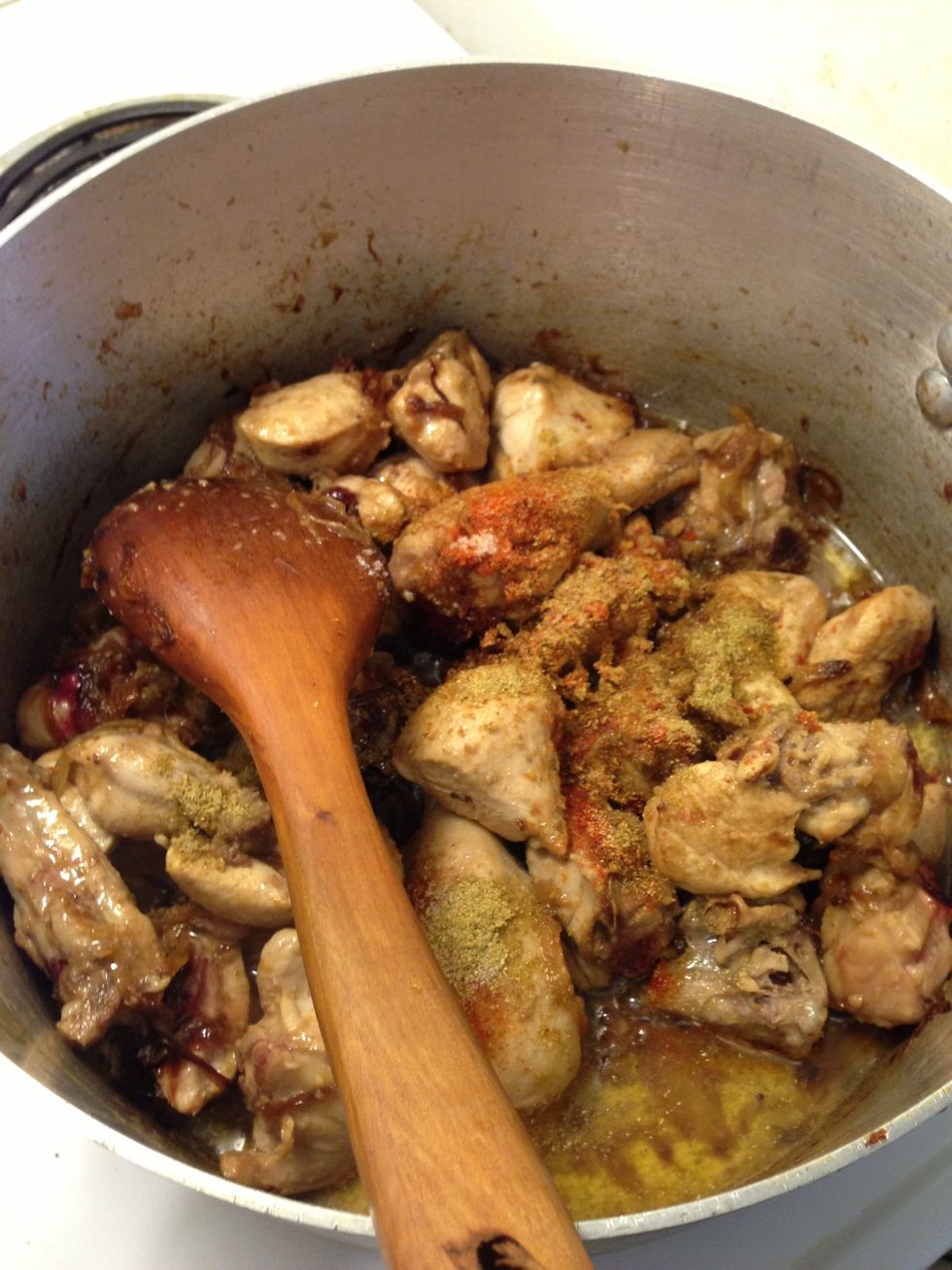 Add all spices in the chicken.
After oil is separated, add tomatoes.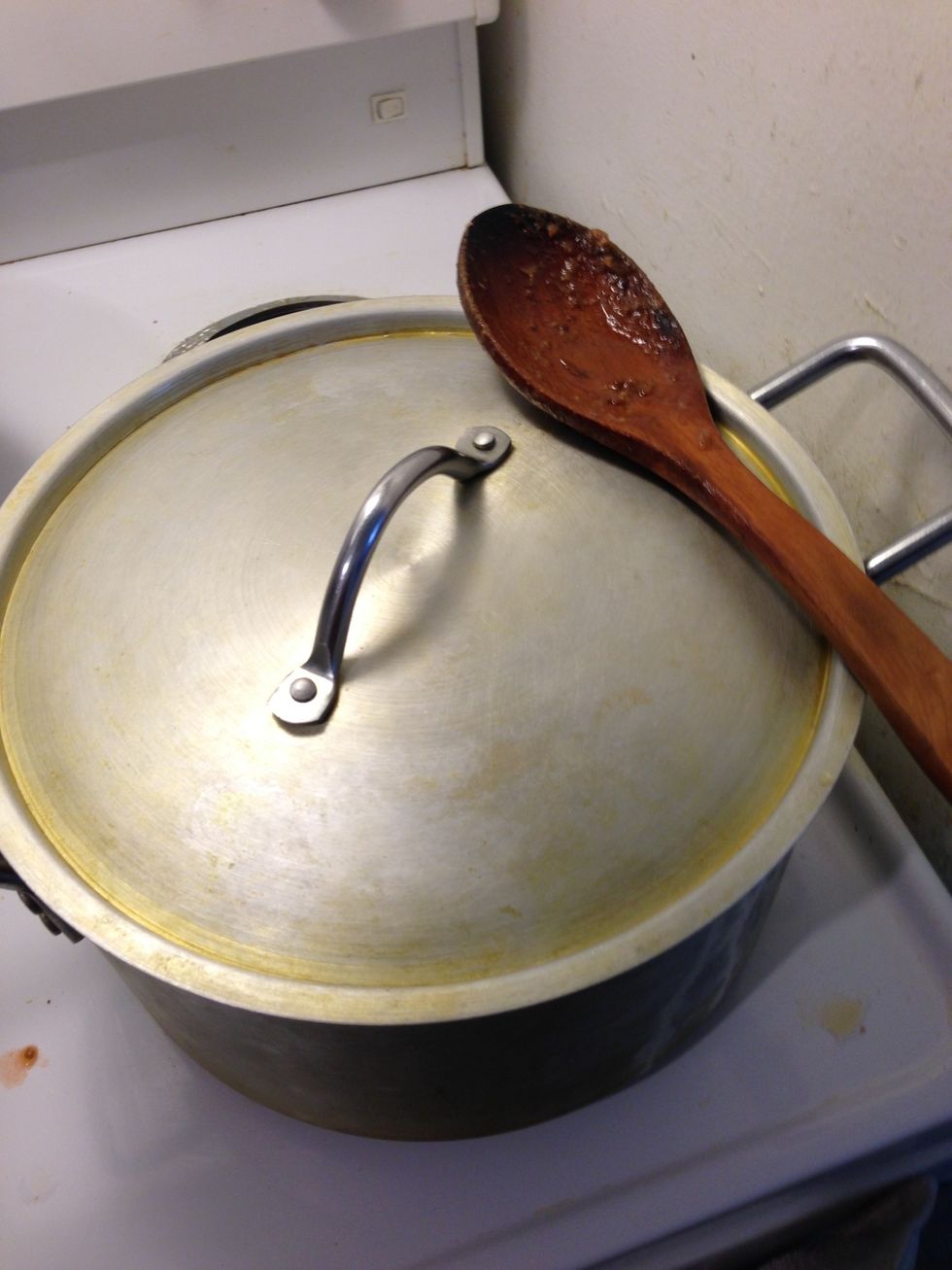 Cook with cover on medium flame so that tomatoes are tender and get mixed.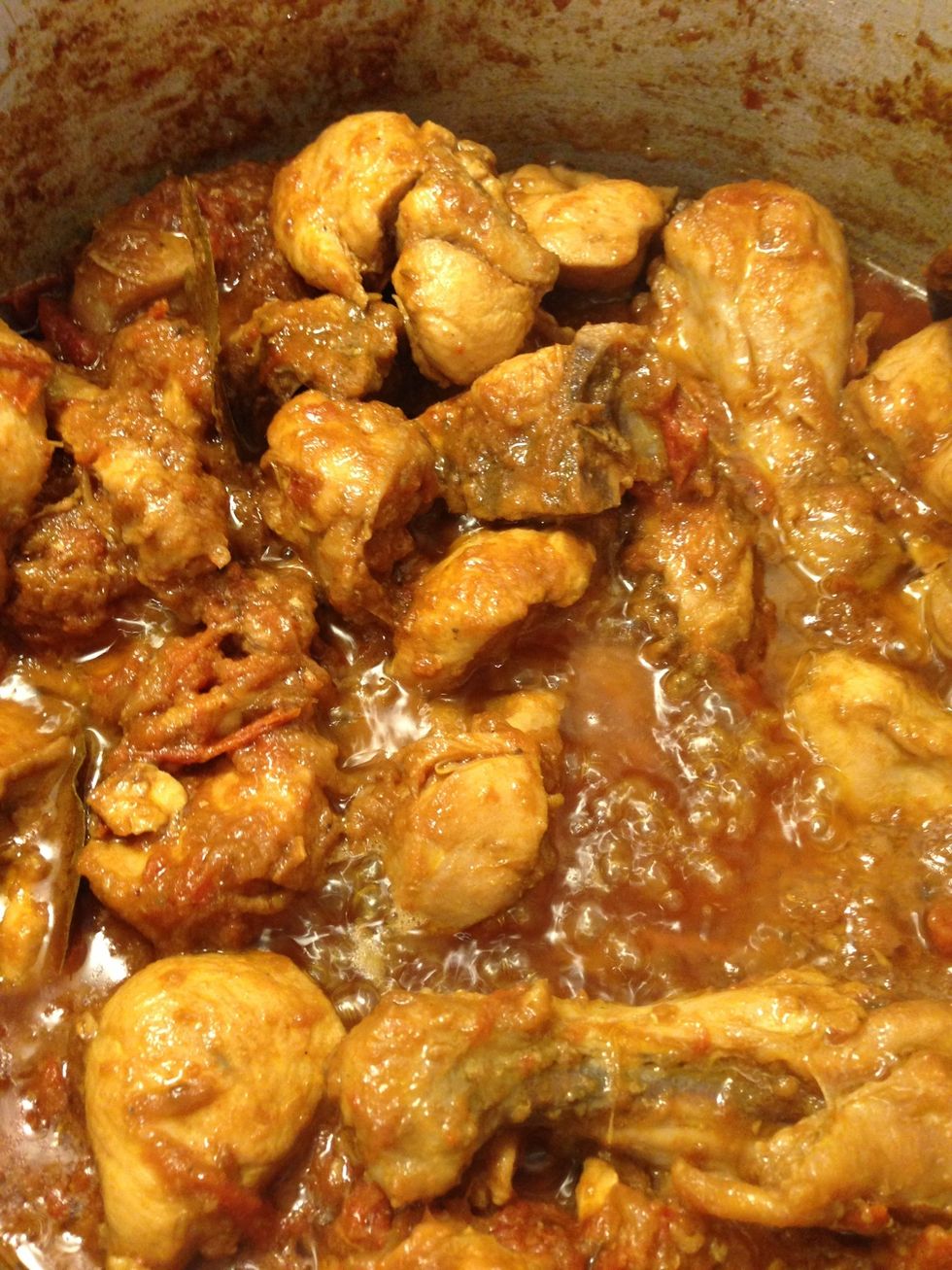 When the tomatoes are fully tender, uncover and cook on high flame to evaporate excess water and fry the chicken.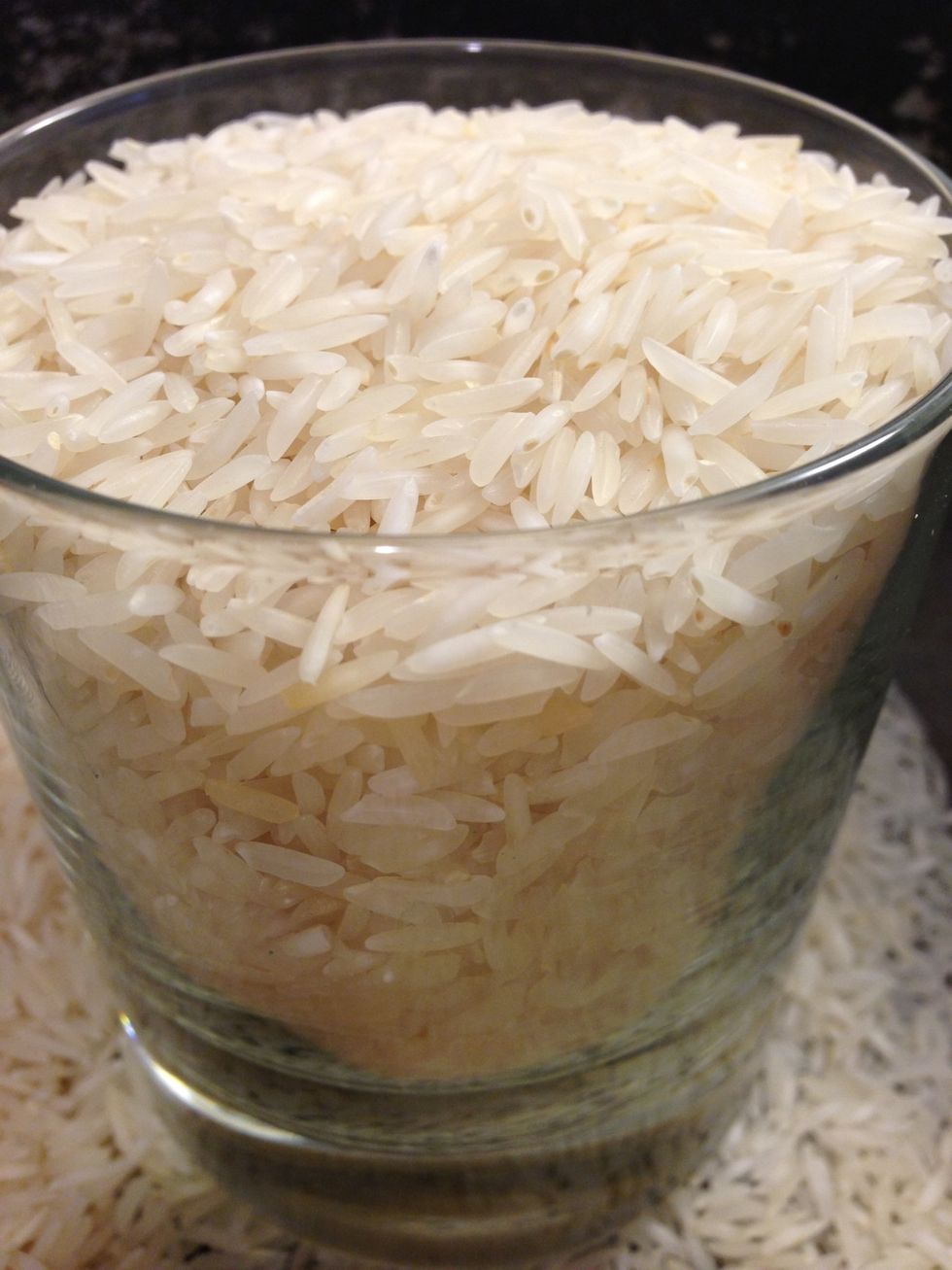 In a separate pot, add 3 glasses of white rice. Wash them and let them soak in cold water for about 15 mins.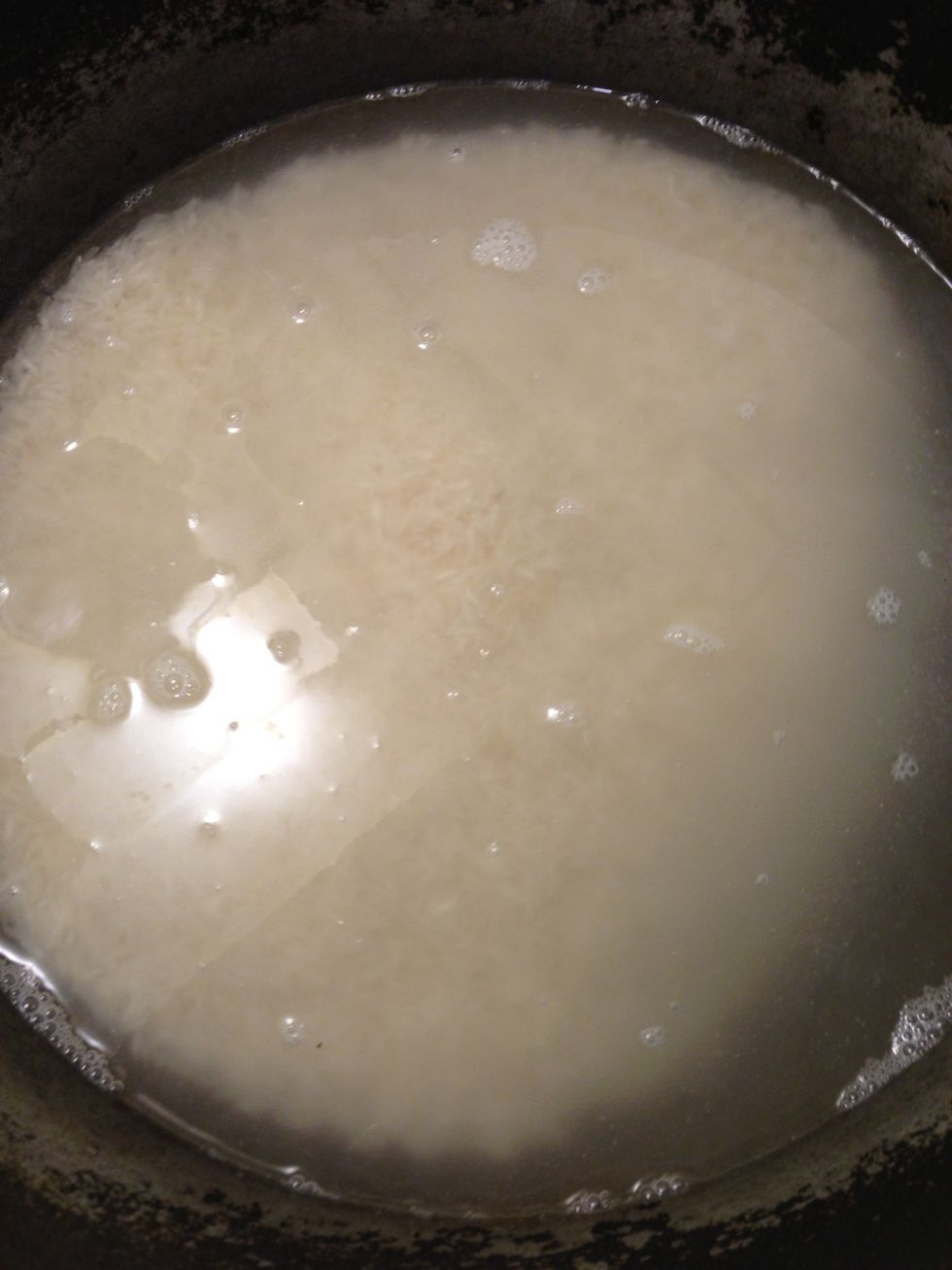 Add rice in pot with water.
Add bay leaf, cardamom, cinamon stick, salt and red chilli powder.
Add green chillies.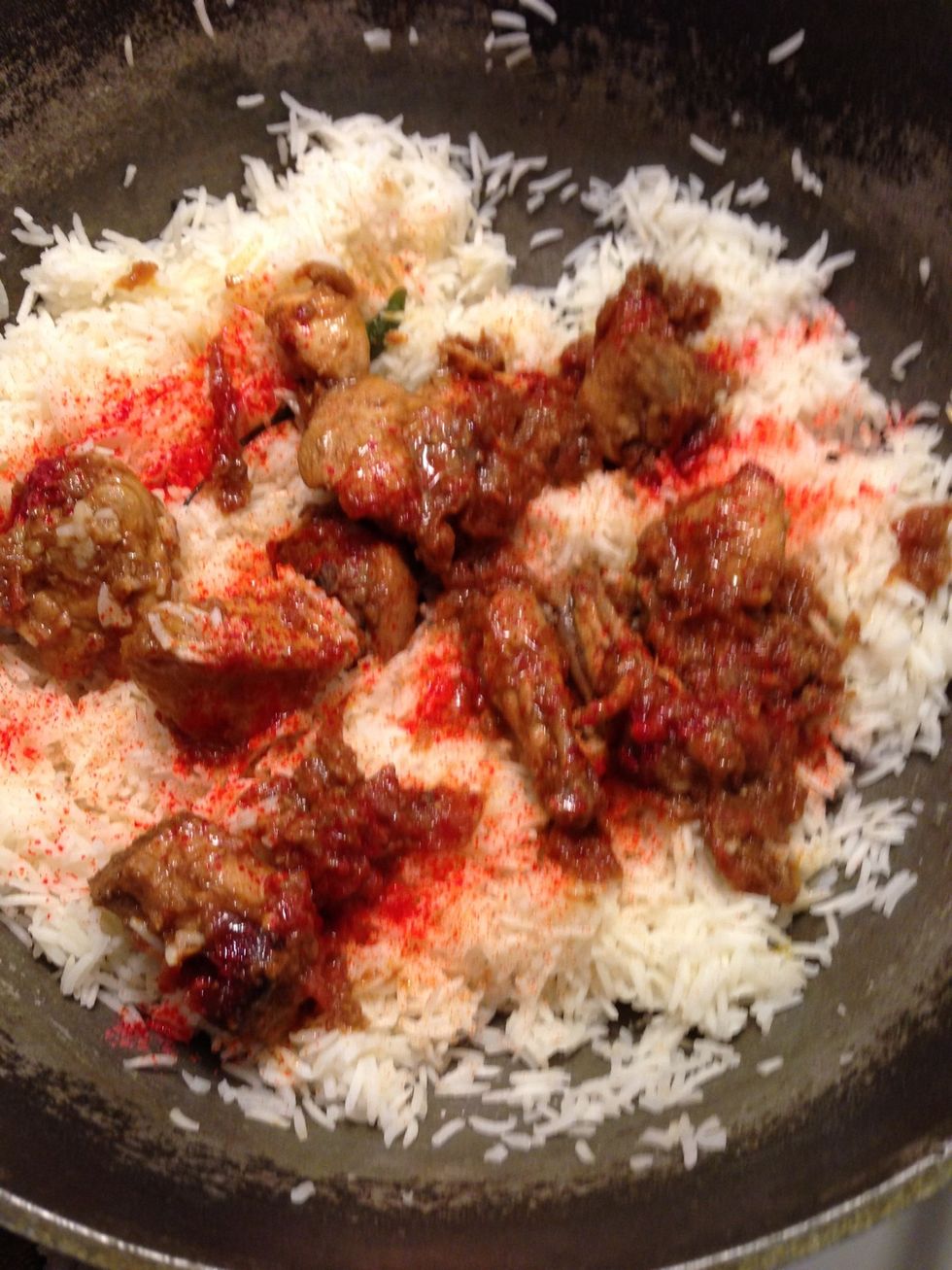 When rice are near to done, put layers of rice, chicken curry and food color. Around 3 layers are sufficient.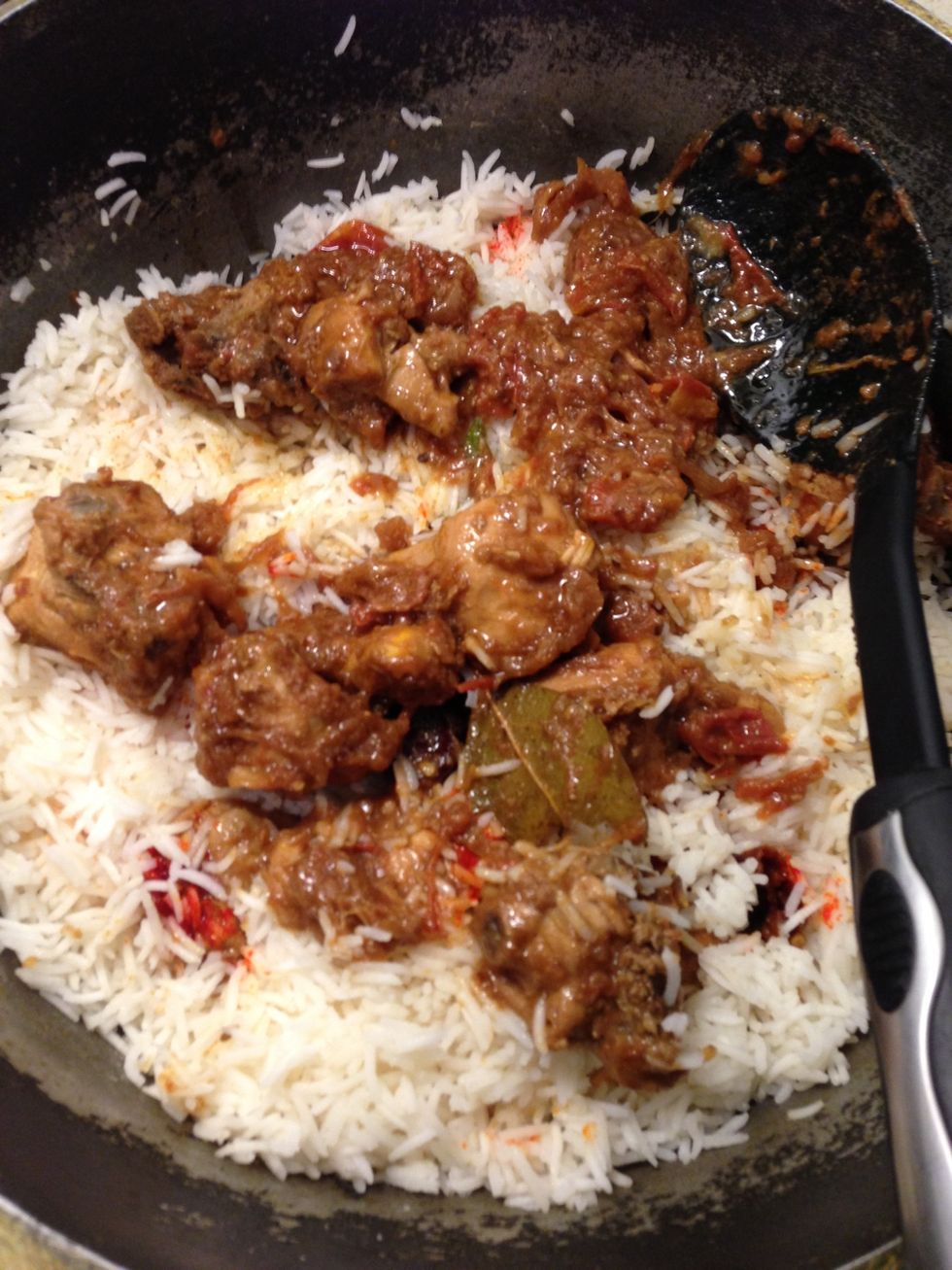 Layering...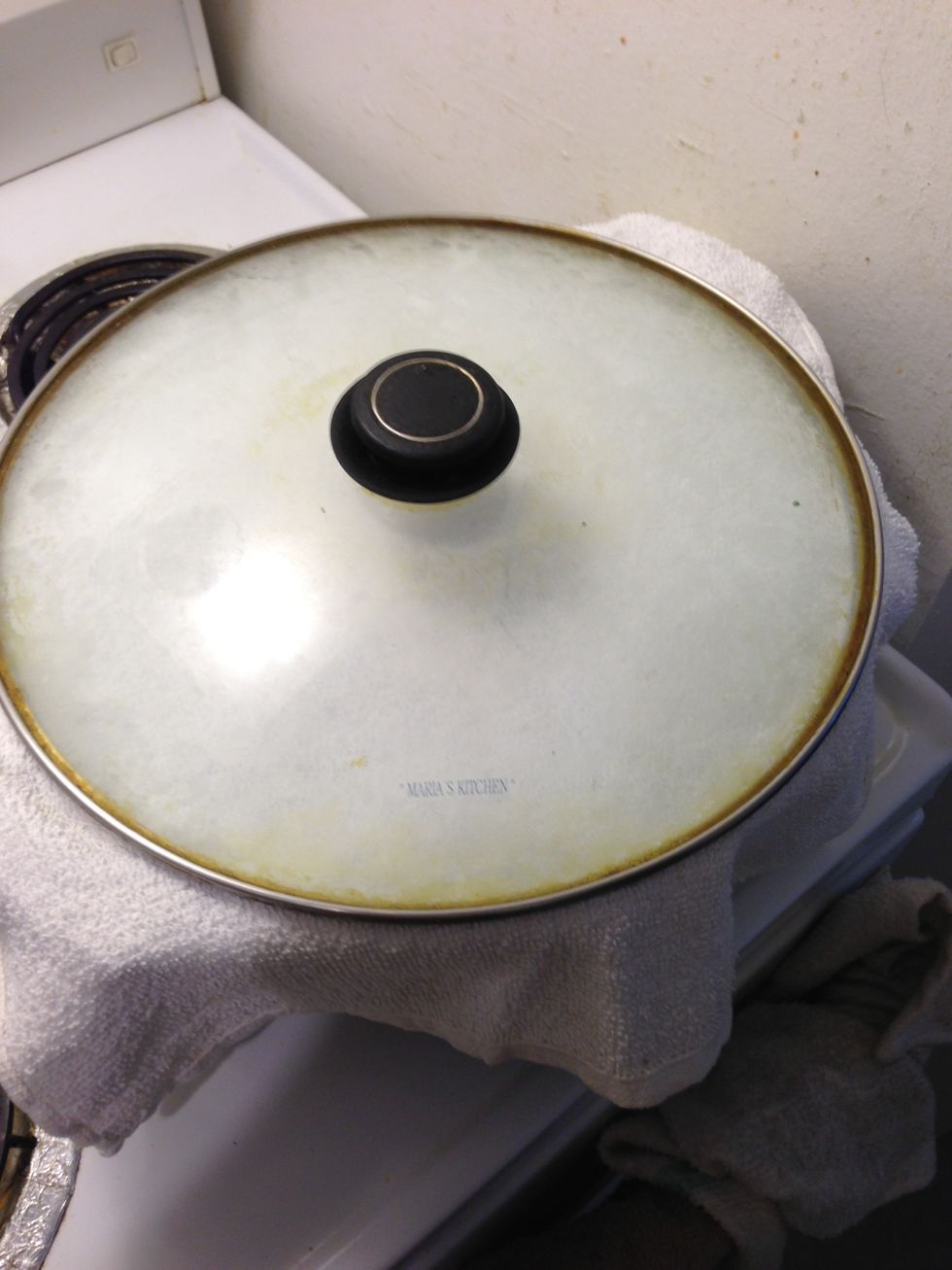 Cover the pot with soft cloth and a lid over it to create steam.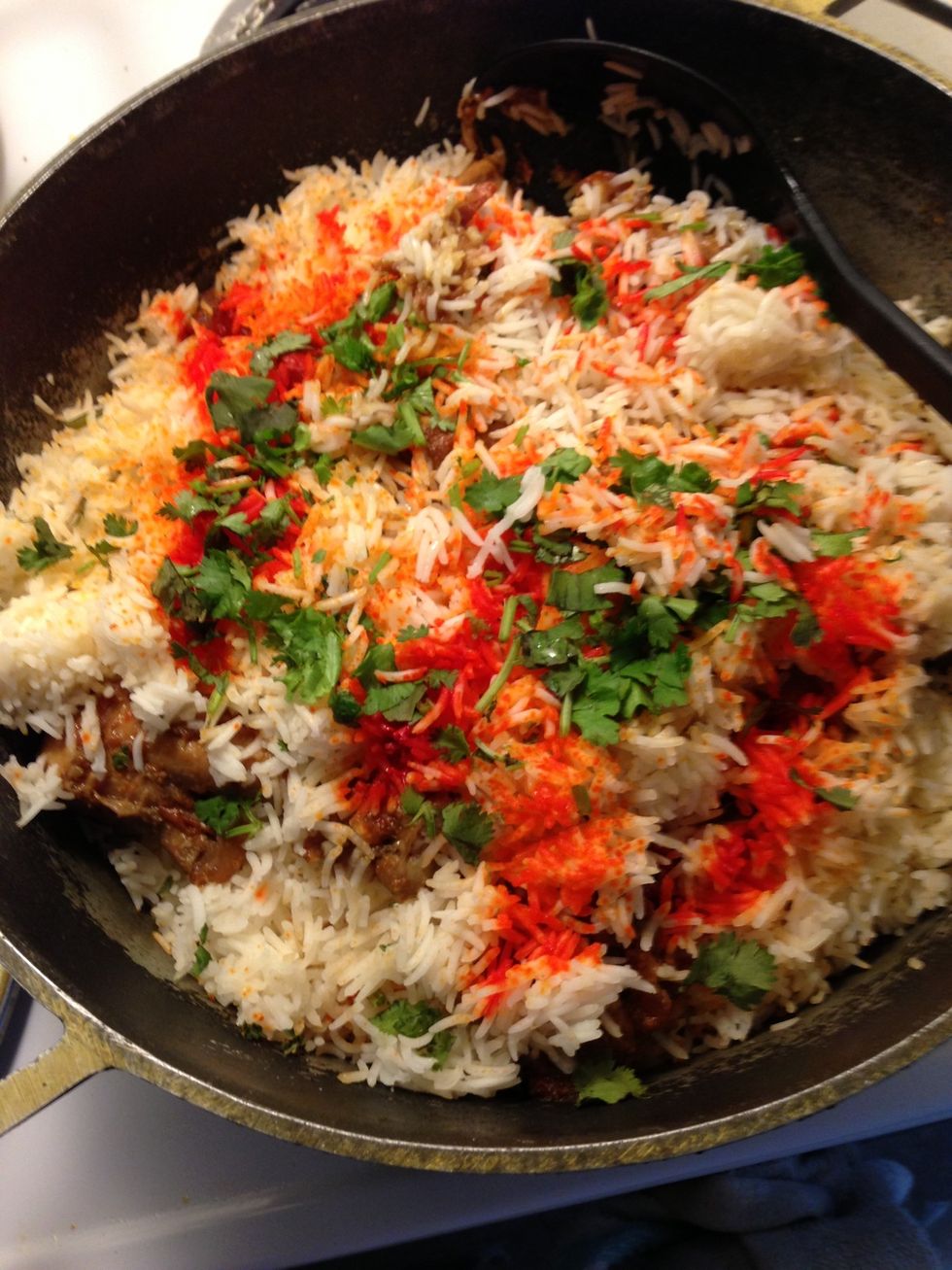 When done, sprinkle corriander and serve hot.
1.0 Chicken
2.0 Onion
1.0c Oil
1.0Tbsp Garlic paste
1.0Tbsp Ginger paste
3.0 Red chilli
1/2tsp Cumin
2.0tsp Bay leaves
3.0tsp Chile peppers
1/2tsp Salt
1/2tsp Chilli powder
1/4tsp Turmeric powder
1.0tsp Coriander powder
1/8tsp Garam masala
1/2tsp Tomato
1.0Tbsp Shan biryani masala (optional)
2.0pch Fresh coriander
3.0pch Green chilli
3.0c Rice
1/2c Water (for rice)
Food coloring (orange)
1.0 Cardamom big
3.0 Green chilli