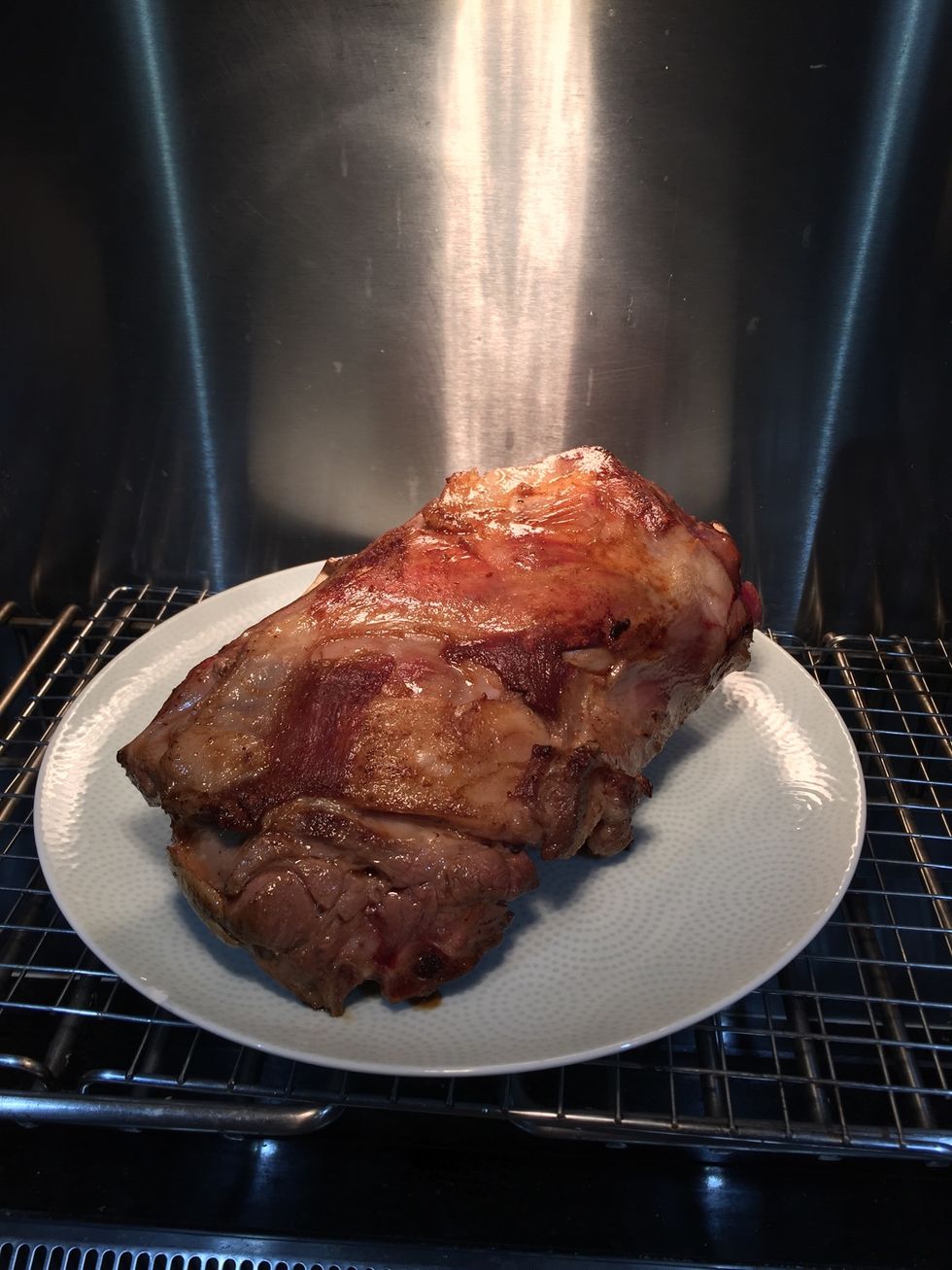 Brown roast in olive oil on all sides, remove from pot and set aside.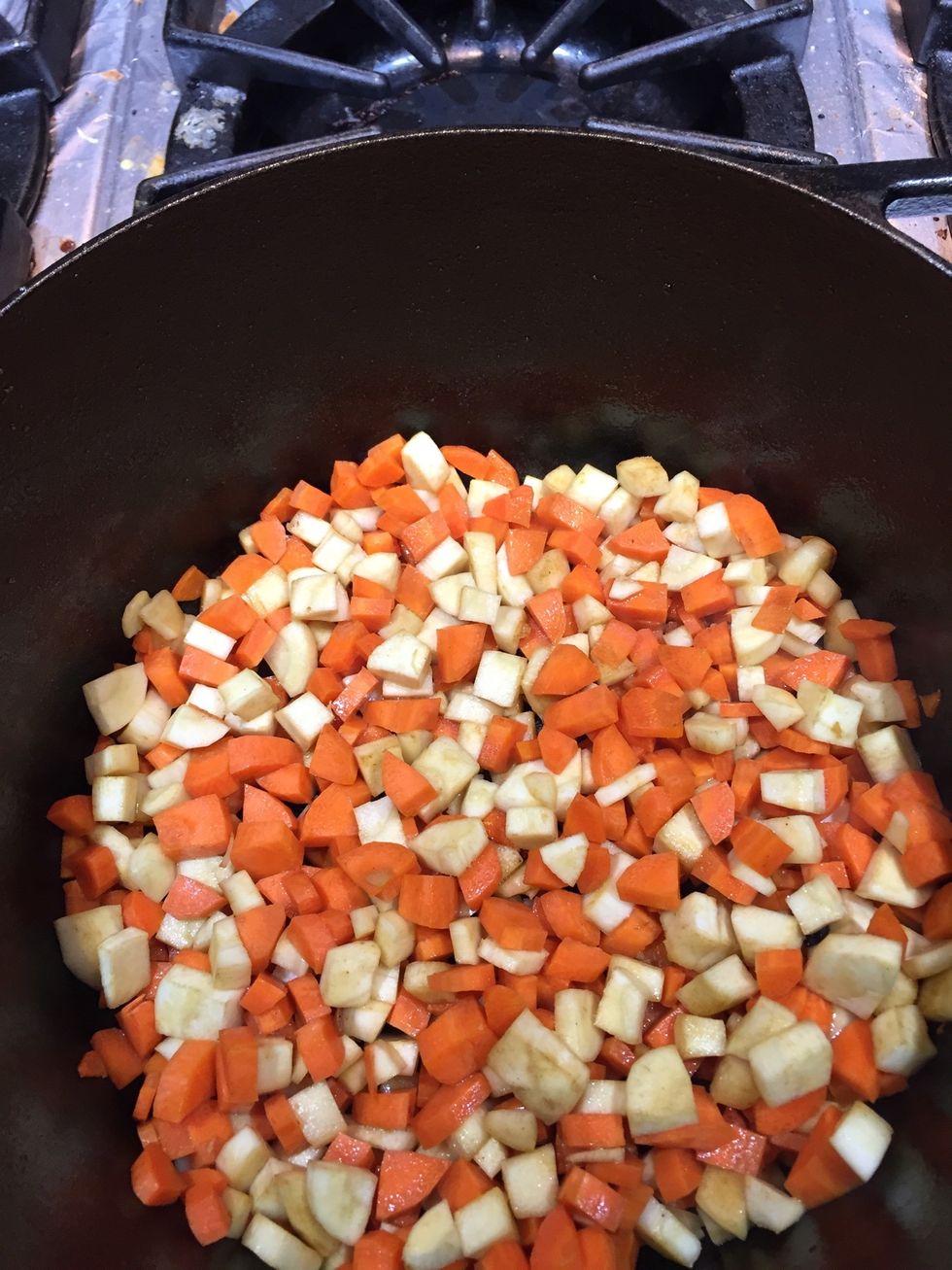 Sauté carrot and parsnip medium heat.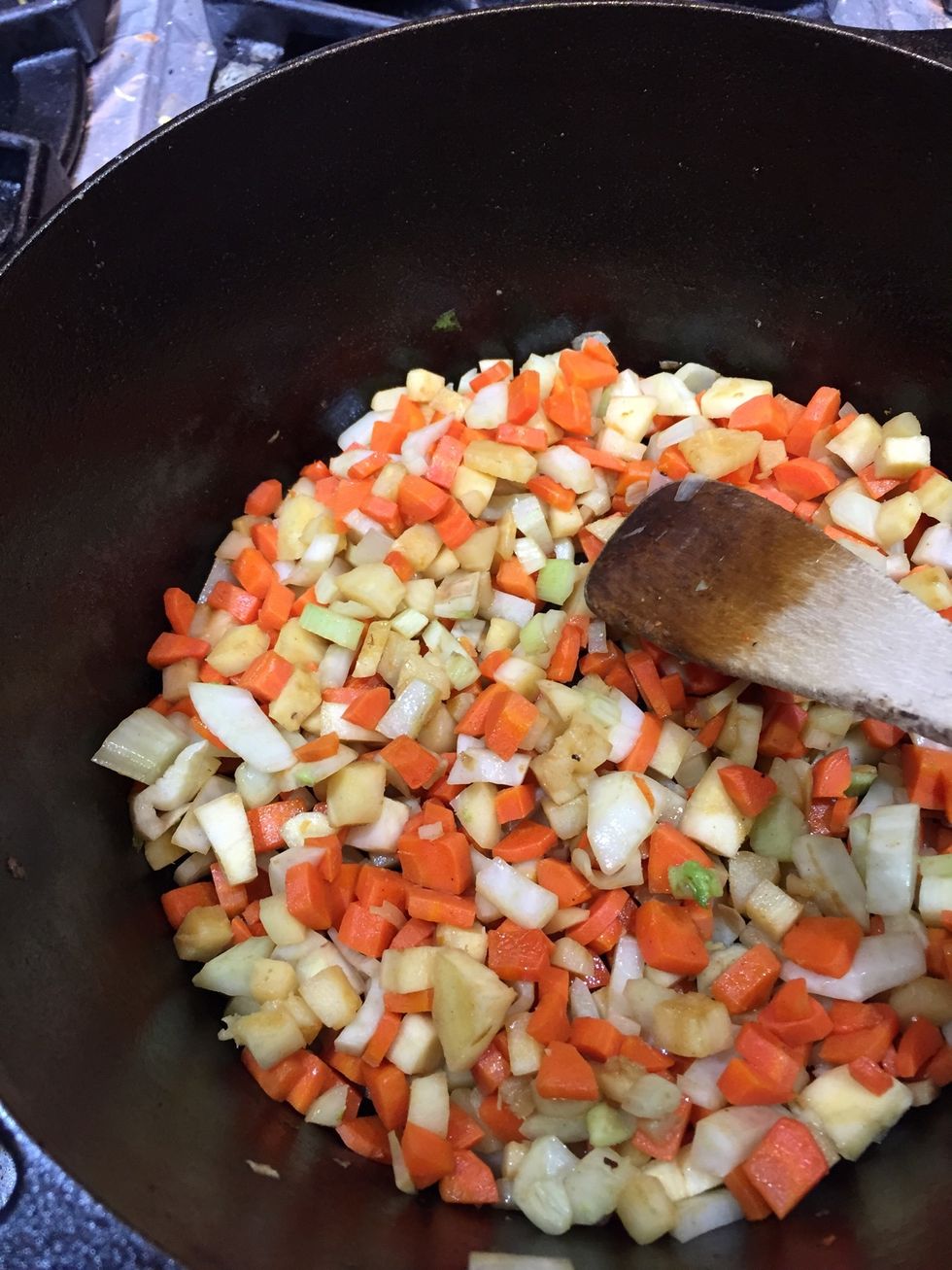 When parsnip begin to brown add fennel. Continue sauté medium heat stirring frequently.
When fennel begins to soften remove the contents to bowl and set aside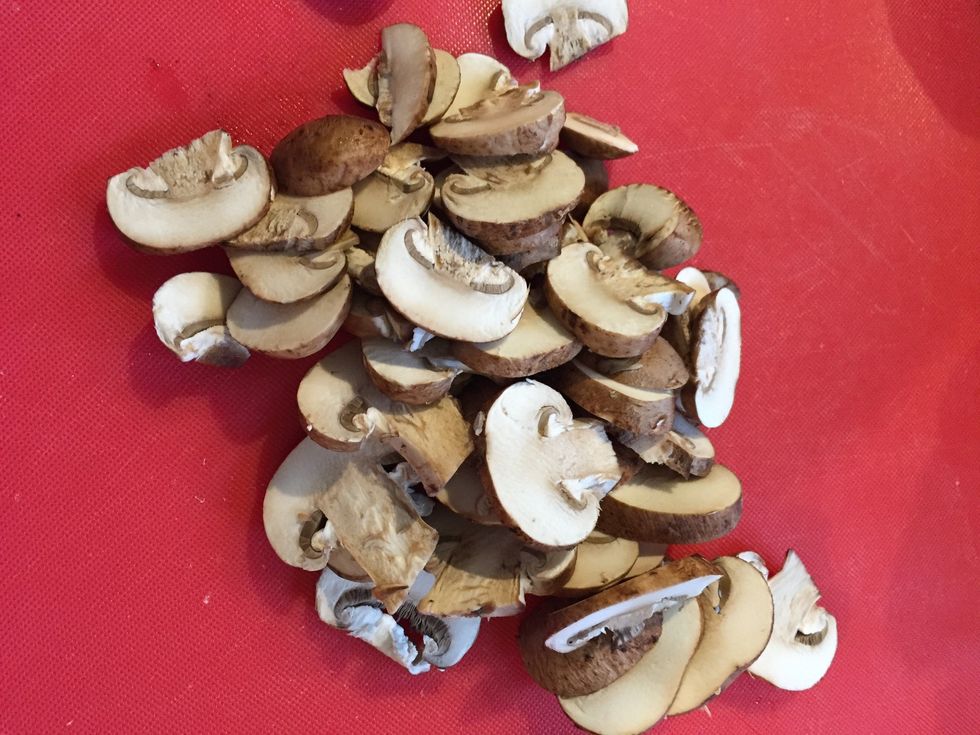 While carrot parsnip fennel mix is cooking, clean and slice mushrooms.
Sauté mushrooms in 1 tbls. Butter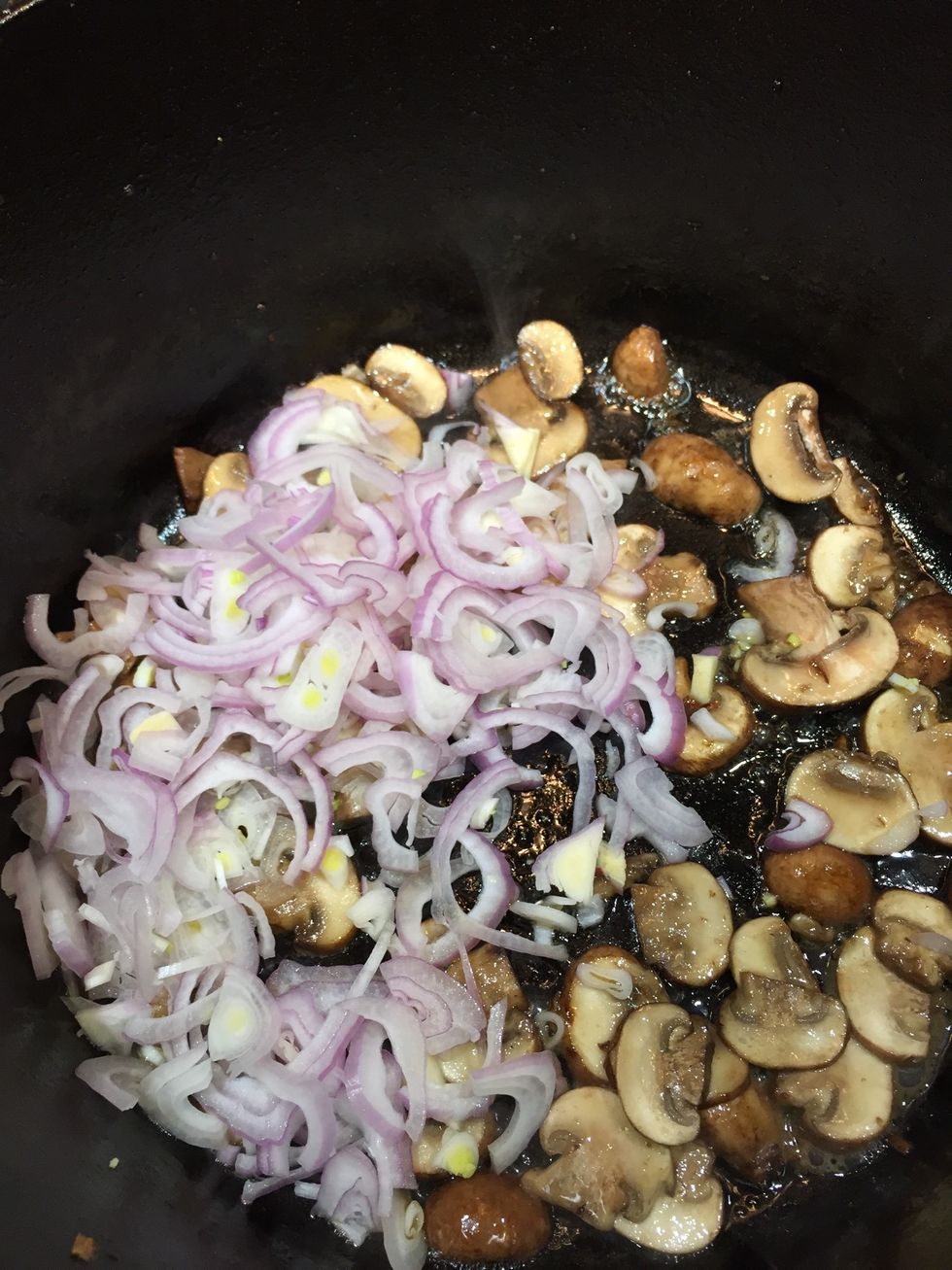 When mushrooms show color add shallots and cook until shallot begins to brown add crushed and chopped garlic and sauté for an additional minute remove and set aside.
Split clean and quarter lengthwise leeks sauté in out for 3 minutes then push leeks out to side of pot forming ring. Add roast, vegetables, herbs and broth to pot.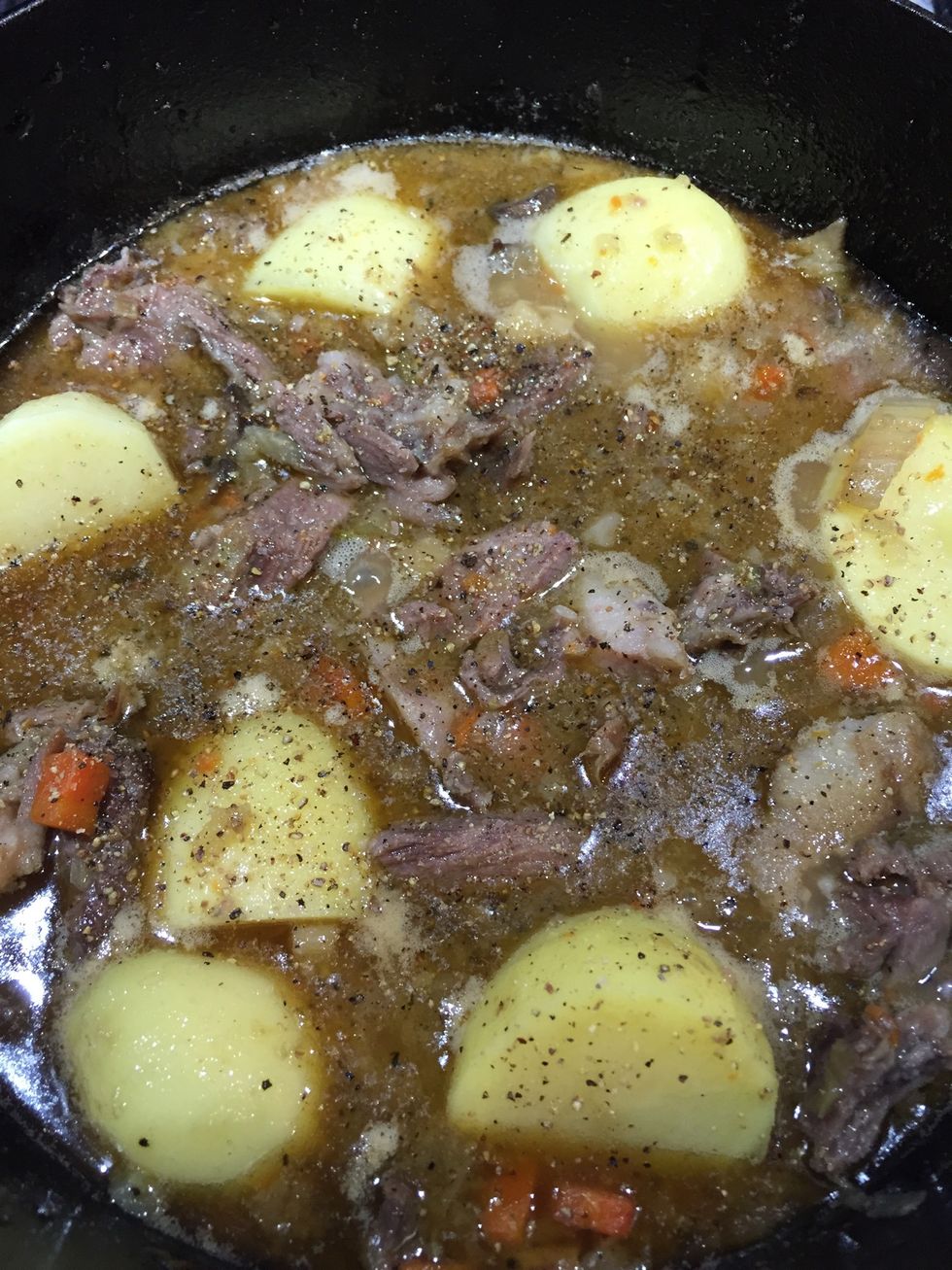 Bring to simmer medium heat cover and bake 2 hours at 275F for 2 hours. Debone roast and add potatoes with salt and pepper to taste cover and cook an additional hour.
Serve with crusty fresh French baguette garnish with parsley.
1/2lb Goat shoulder roast bone-in
6.0oz Fennel quartered and sliced thin
1/2oz Shallot thin slices
100.0g Mushroom sliced about 9
120.0g Leeks 2 (4 oz.)
2.0 Carrots diced
2.0 Parsnip diced
4.0 Potato yukon peeled & halved
1/2tsp Rosemary crushed or groundw
1/2tsp Herbs de provence
10.0qt Cast-Iron Dutch Oven
1.0qt Lamb broth or stock
1.0 Bay leaf
2.0Tbsp Unsalted butter
2.0 Garlic cloves
1.0Tbsp Olive oil
1/4tsp Thyme
Salt & Pepper to taste
John The Basque
Native Seattleite, world traveler & geek, dedicated to bringing cultures together with food.