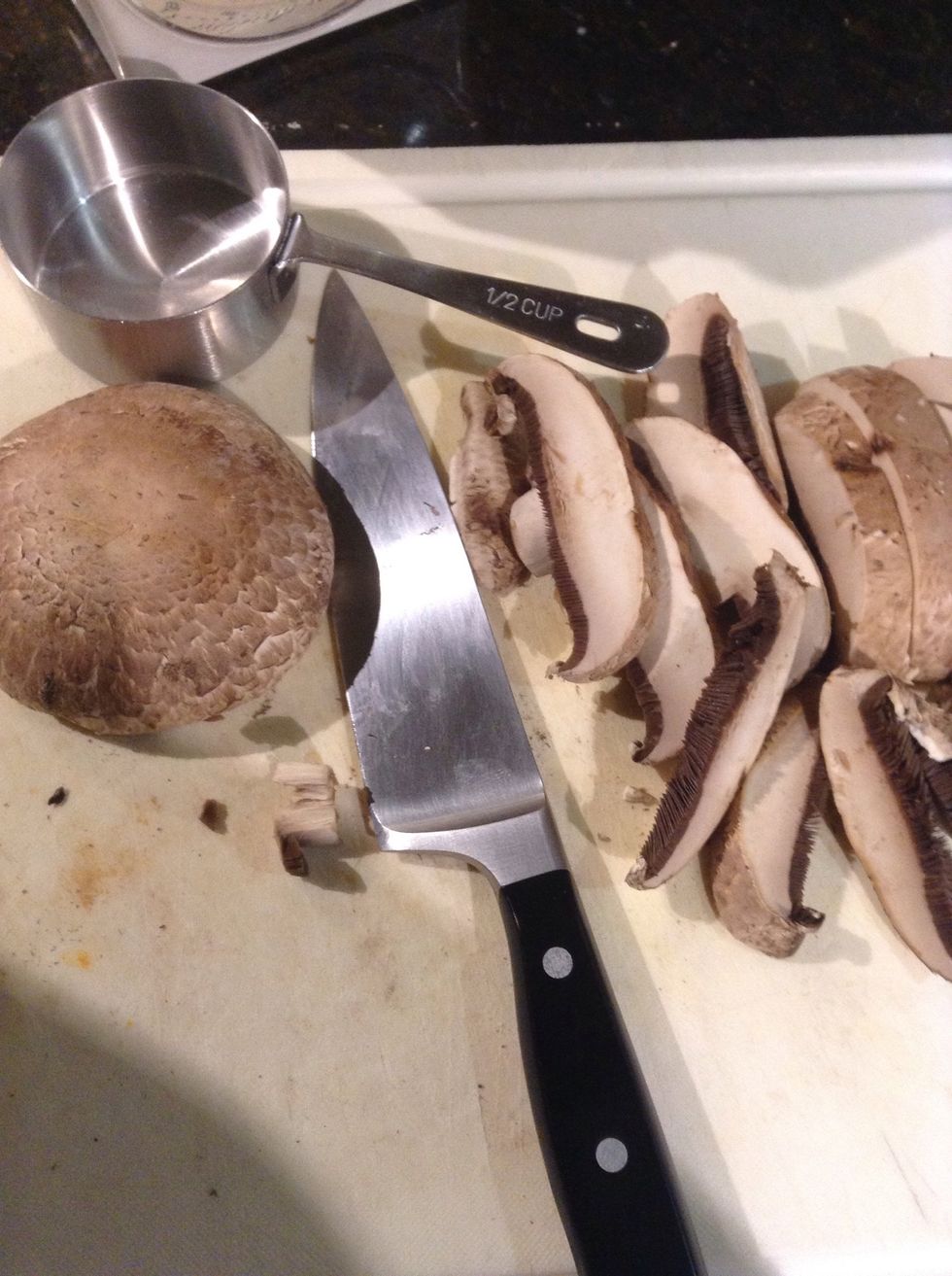 Clean & trim mushrooms and slice 1/4" thick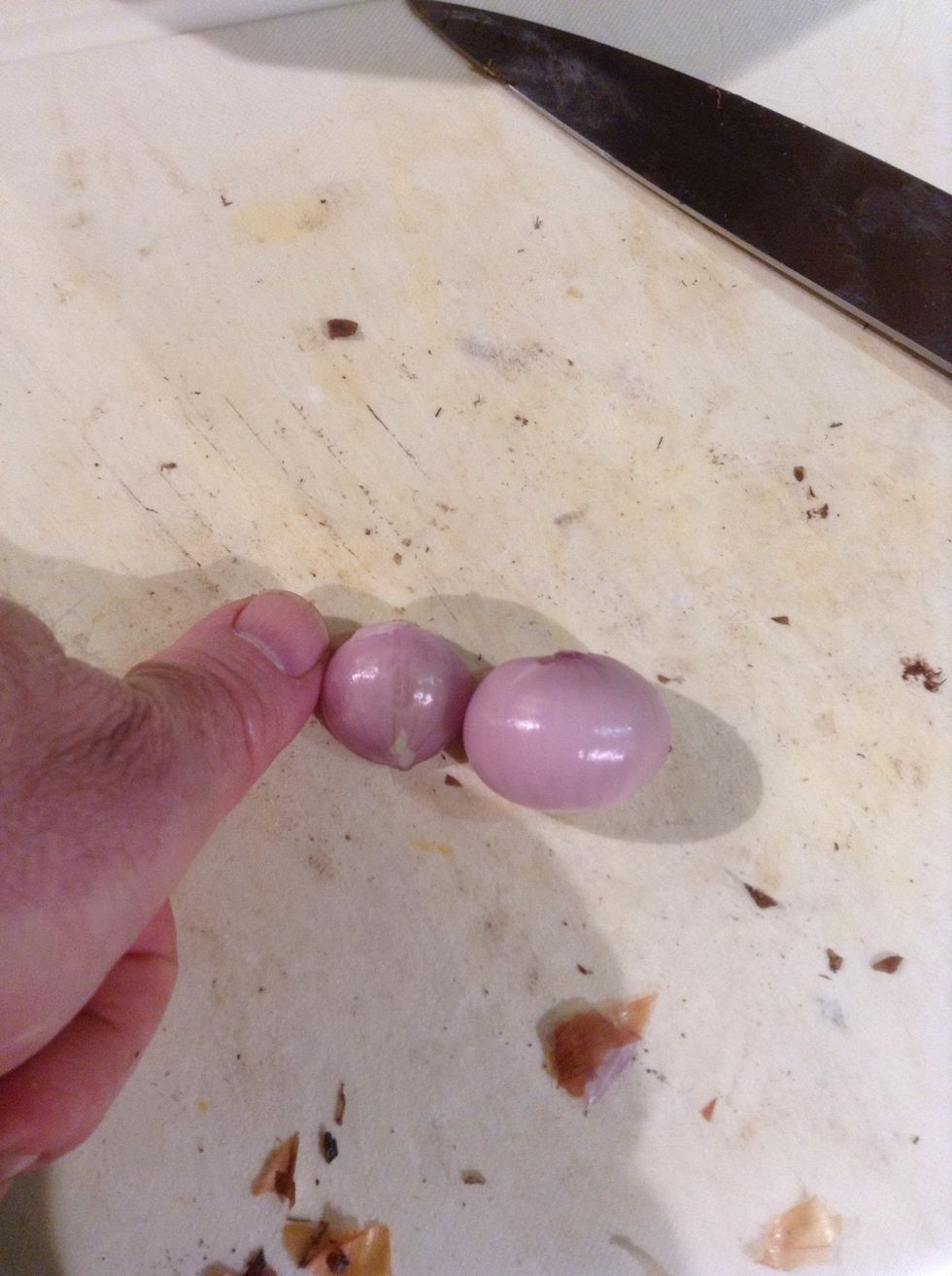 Finely chop 1 small shallot, I put my thumb in the shot for perspective.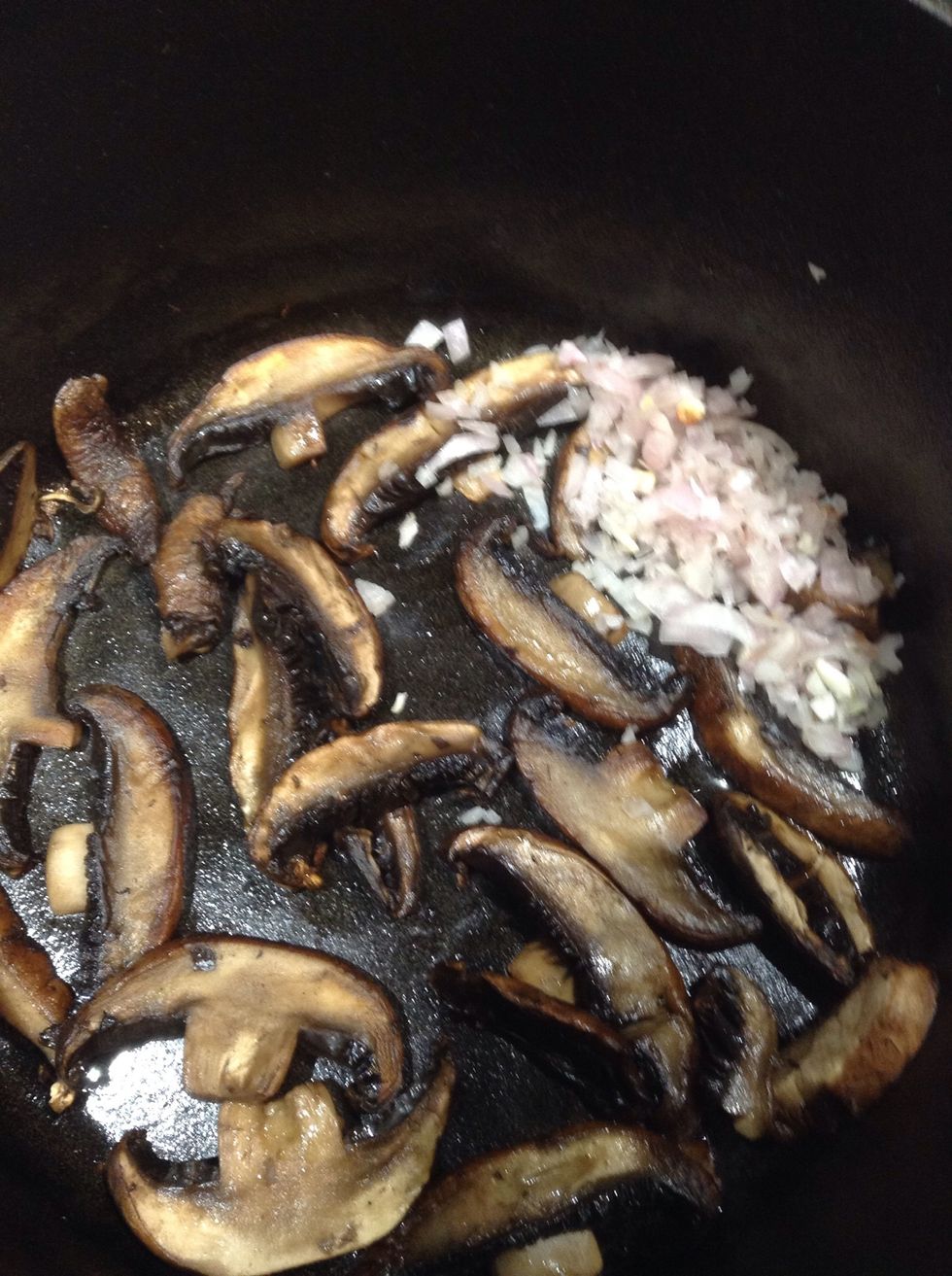 Sauté mushroom slices in 2 tbls unsalted butter, when you see a bit of color on the mushroom slices add the shallot and stir cooking 1 minute then add herbs and cook about 30 seconds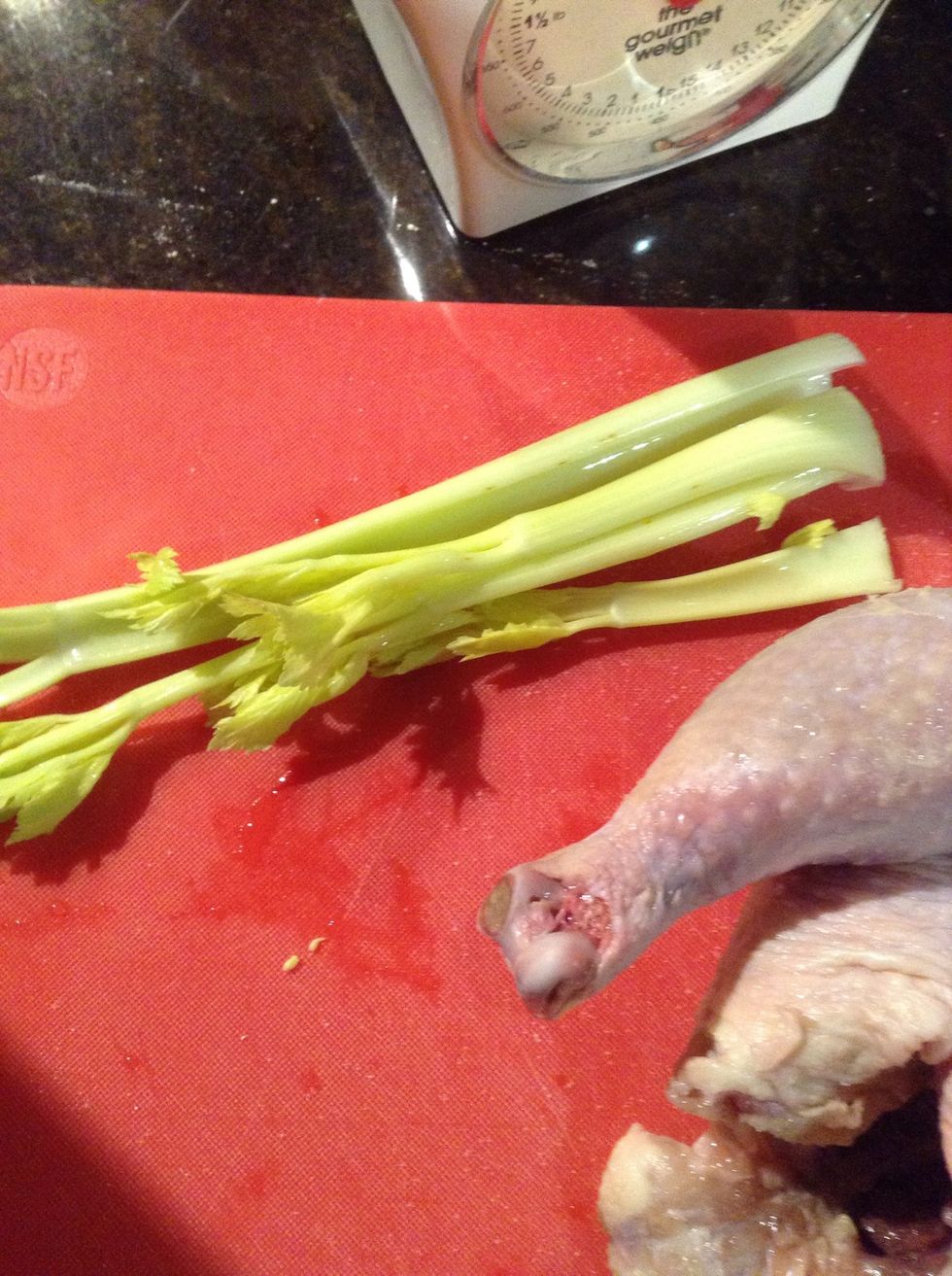 Trim celery heart and leek so when put in chicken it all still fits in pot. Add 2 cups of stock, wine (1 c.) and the chicken cover and cook in oven at 375F for 1 hour.
For dumplings: 1. Mix all dry ingredients in medium bowl 2. Heat milk and butter together to 170F mix into flour mixture until it just holds together. 3. roll into 1/3" thick rectangle.
4. cut into 16 or 18 pieces roll into balls and surround chicken. I put a few squares on chicken too. (next photo). 5. cover and cook 15 to 20 minutes serve immediately.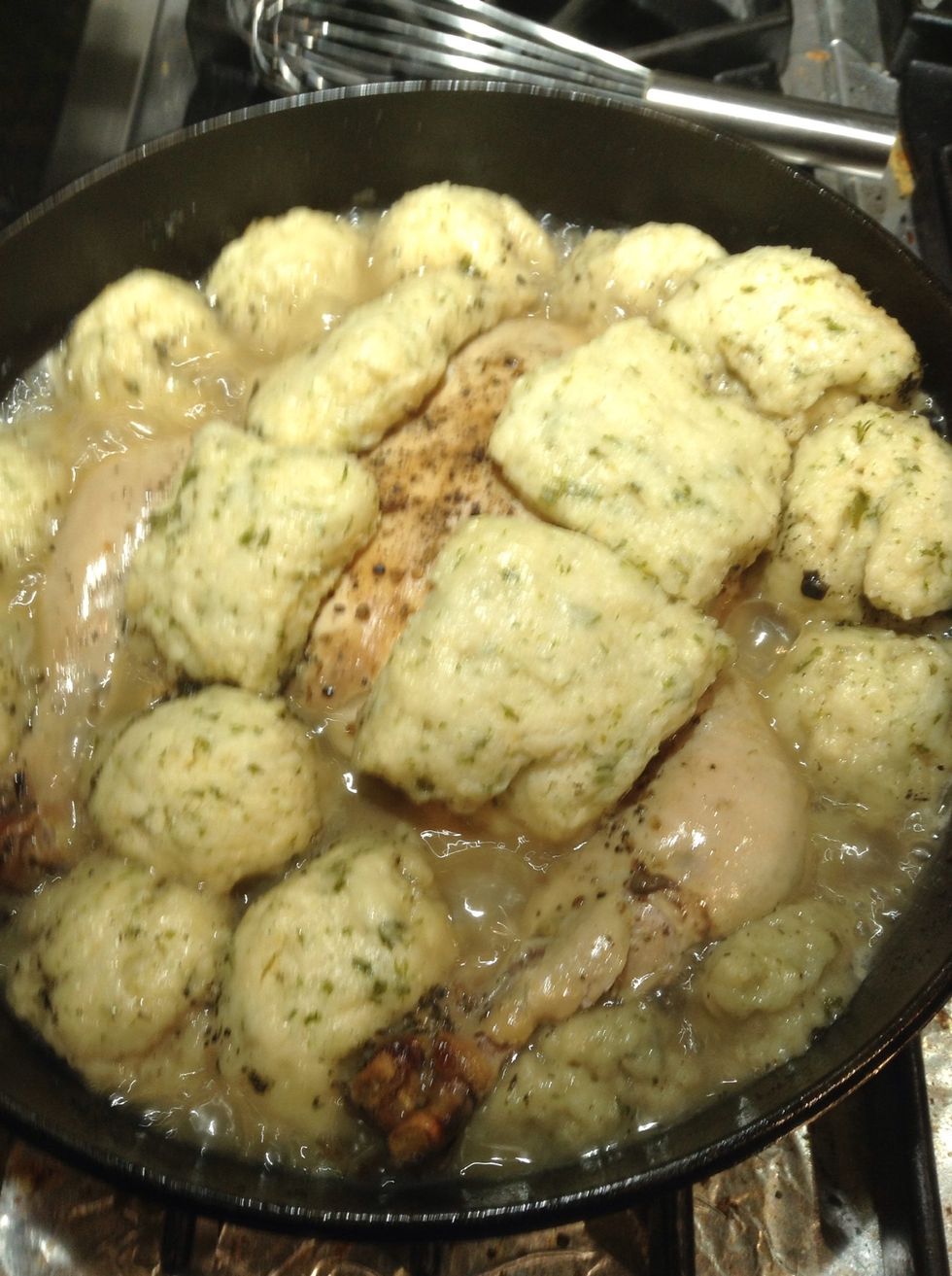 Remove from oven add remaining stock and surround with dumplings cover and cook on stovetop medium heat for 15 to 20 minutes serve immediately.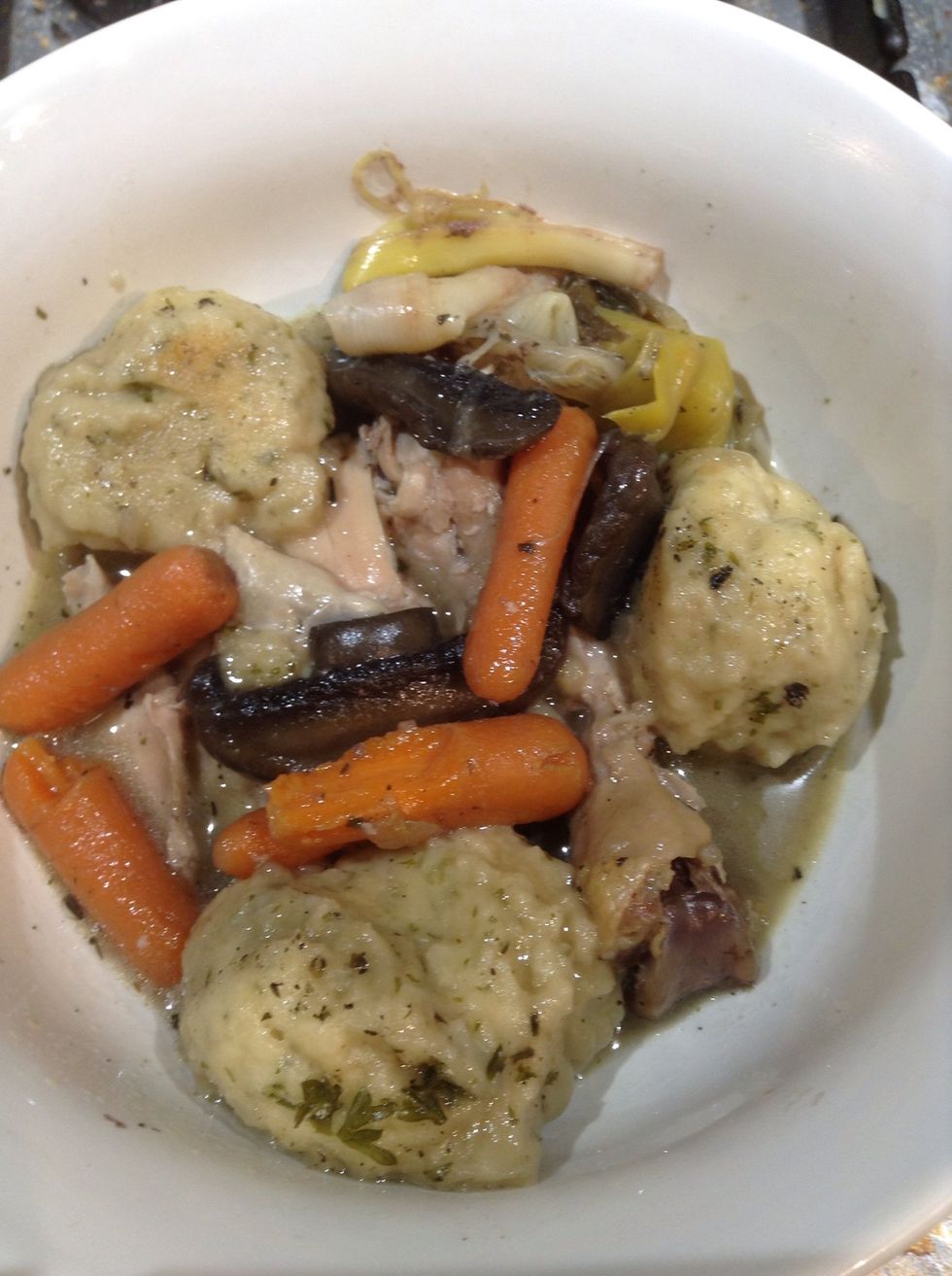 Place pieces of chicken vegetables in bowl top with dumplings and broth. Enjoy
2.0 cutting boards
1/2lb small whole chicken
2.0Tbsp unsalted butter
1.0 shallot minced
1.0 celery heart small center with leaves
1.0 leek split in quarters lengthwise
3.0 medium size portabella mushrooms
6.0oz peeled and cut carrots
1.0qt chicken stock
1.0c dry white wine
1/2tsp Herbs de Provence
1/2tsp Bouquets Garnis
1/2tsp sea salt fine
For dumplings
3.0Tbsp unsalted butter
1.0c milk
1.0Tbsp Baking Powder
3/4tsp salt
2.0c all purpose flour
1/4c dried parsely leaves hand crushed
1.0 oven ready pot with lid
John The Basque
Native Seattleite, world traveler & geek, dedicated to bringing cultures together with food.