How to cook beer can chicken in the big green egg
You can do the same process of cooking beer can chicken in the oven. It is better to use the Big Green Egg as it adds a smokiness. It also makes you feel awesome to cook with fire. I add garlic sauce.
205
Gather your spices. I used a combination of salt, pepper, paprika, rosemary, thyme, garlic powder, and a special rub called "Aw Sh*t".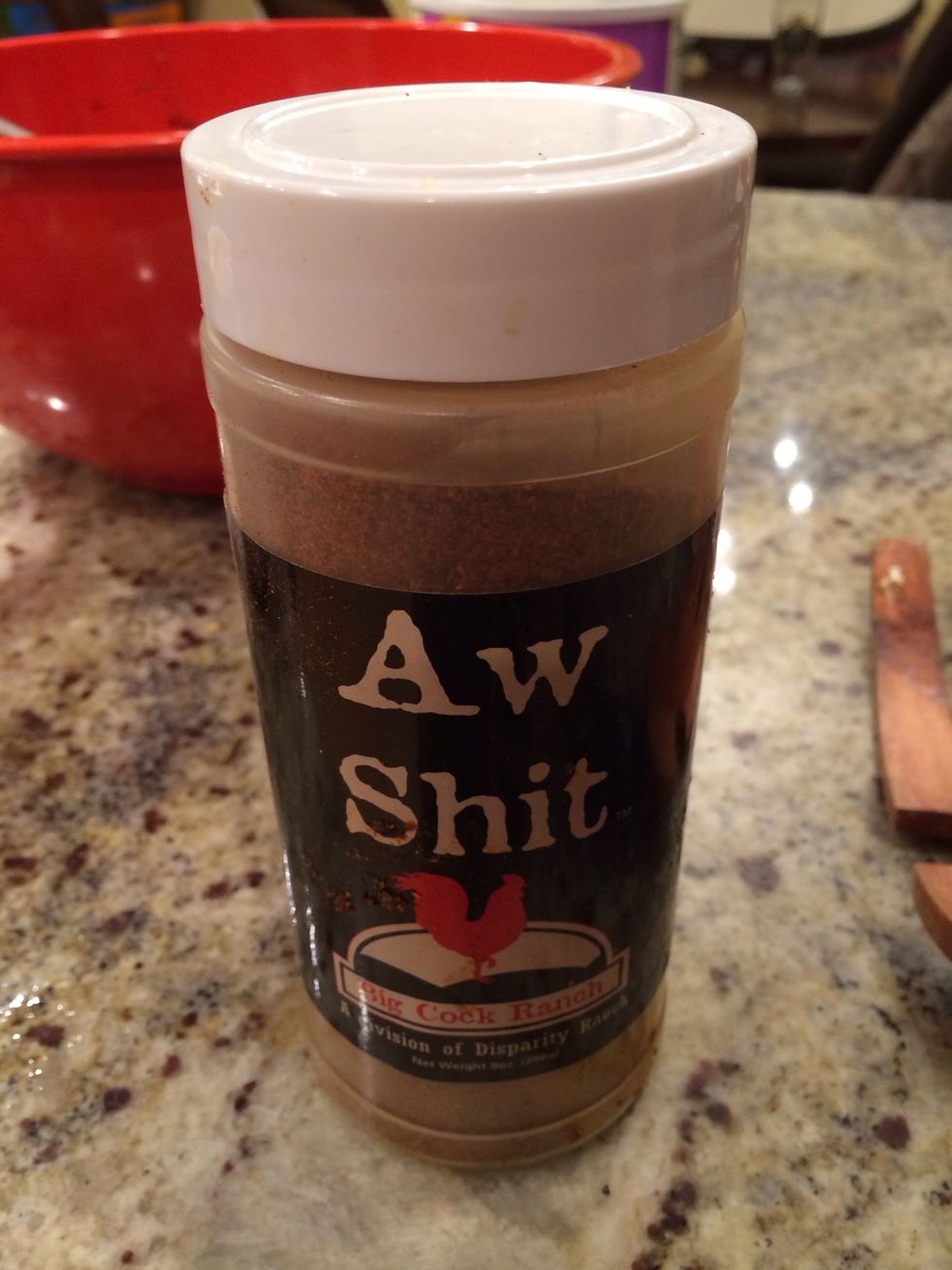 This is a spice I use a lot. It has a little kick and tastes good. It's also fun to use because of the name.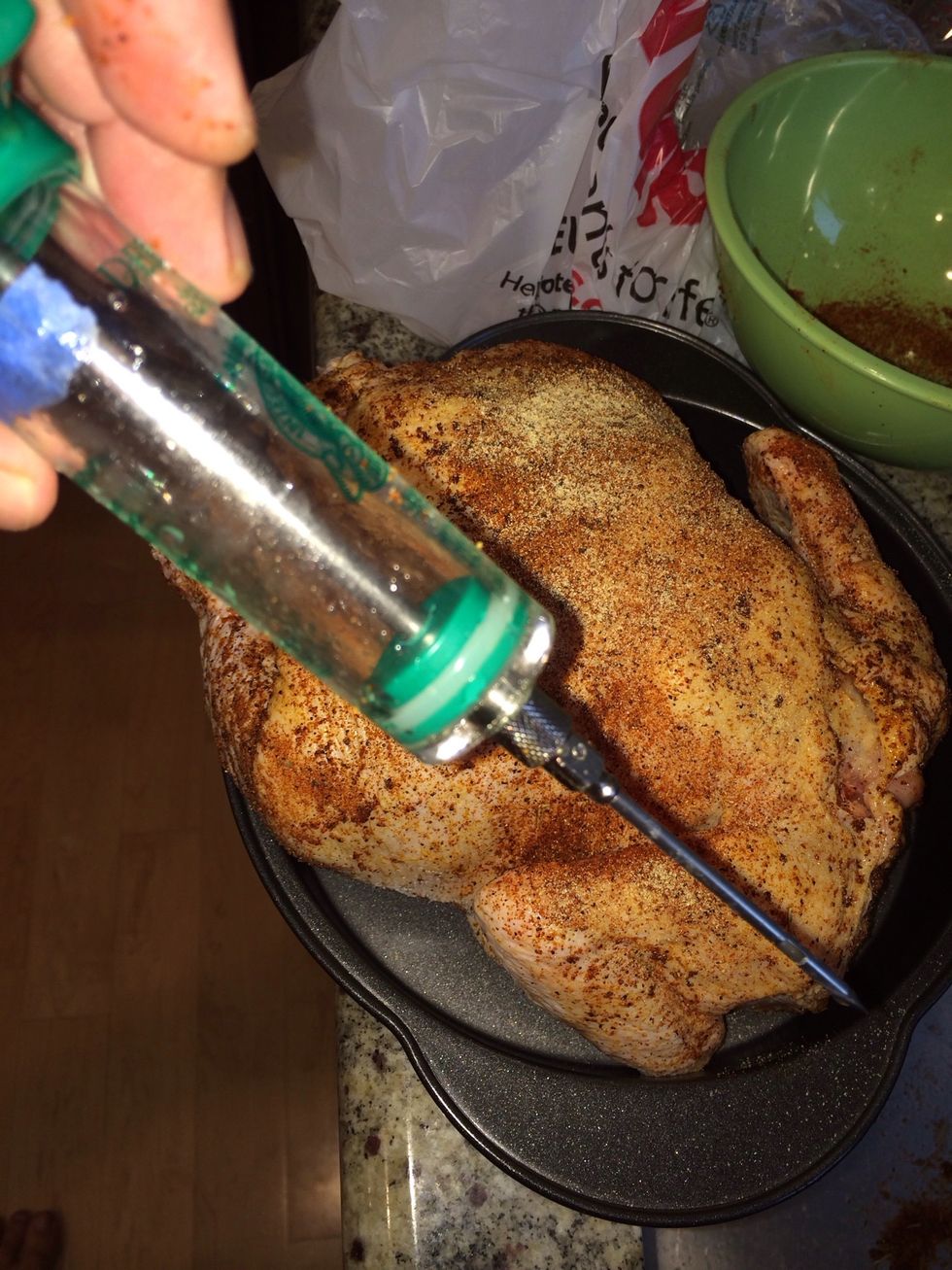 First I wash the bird inside and out. I pat dry the bird, drizzle olive oil outside and put rub inside and out. Then I use this syringe to inject the bird with good stuff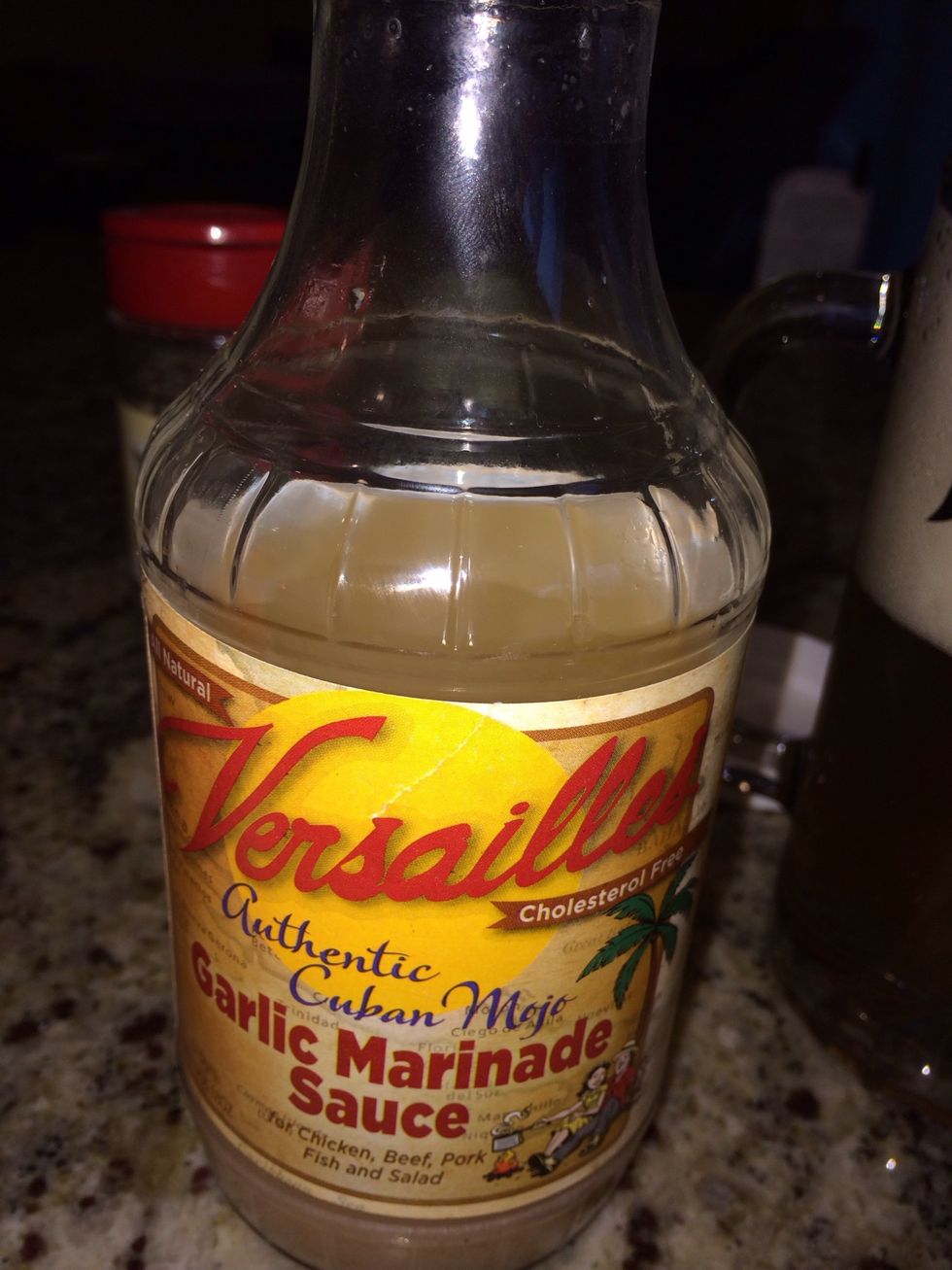 This is the garlic sauce I inject the chicken breasts, legs, thighs, etc.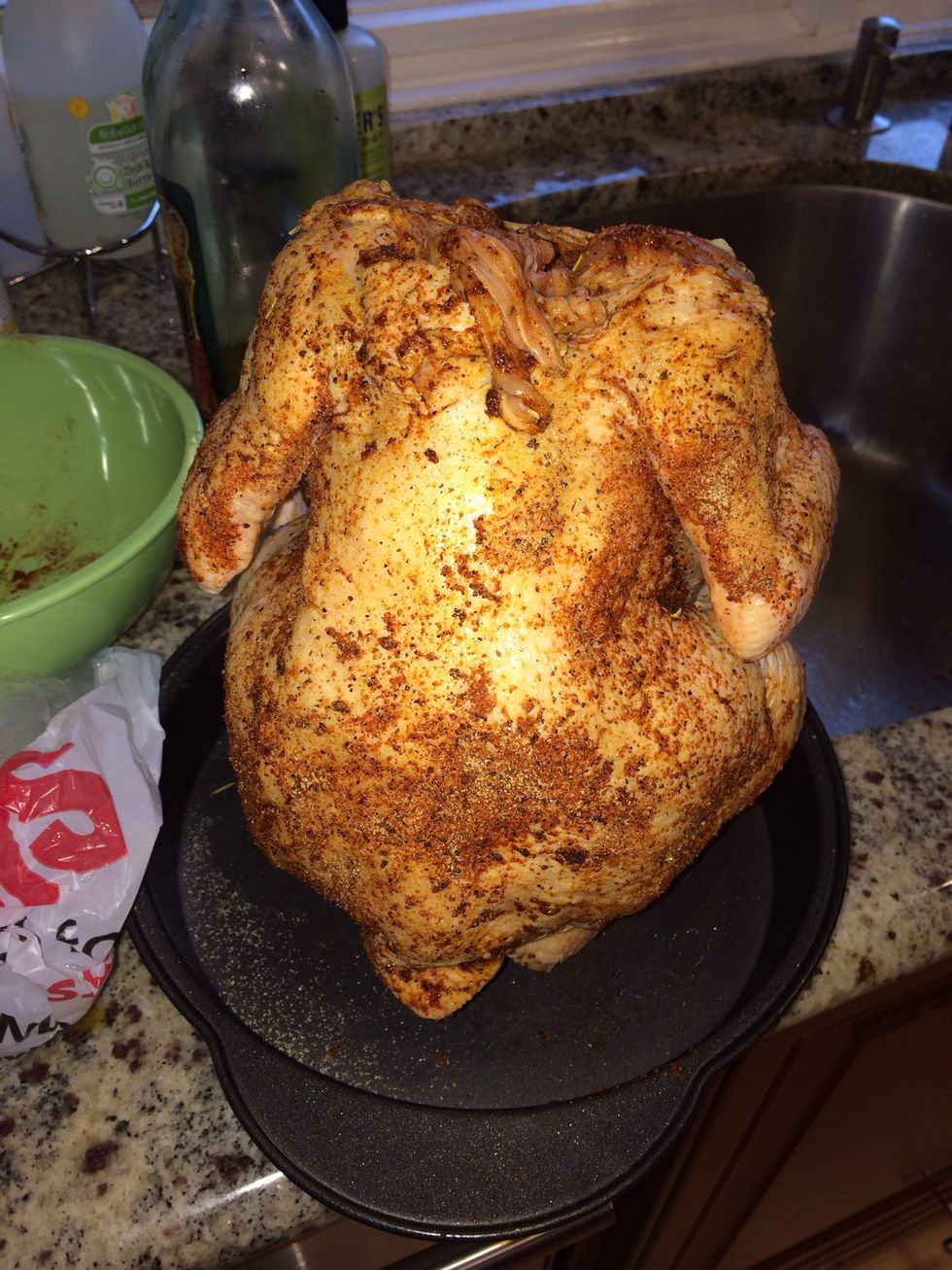 It looks like this before I cook it. I drink half a can of beer. Then I drink the other half. Then I need a new can of beer for the chicken. Repeat. Eventually shove half full can up chicken butt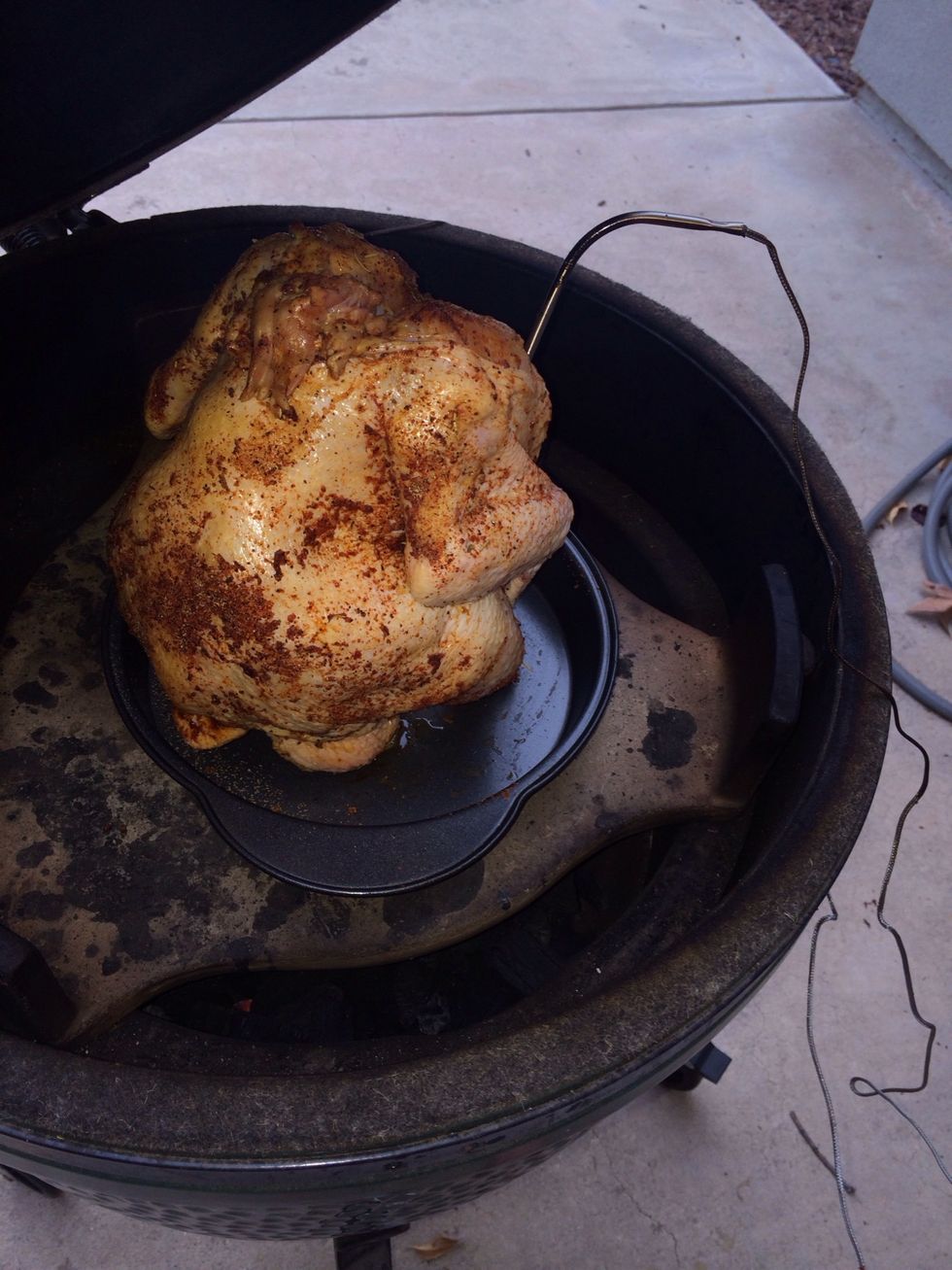 The bird can "stand" on its own with a half full can of beer up its butt. I put it on a pie pan and put it in the Big Green Egg. You can put it in the oven if you want. I preheat it at 350-375.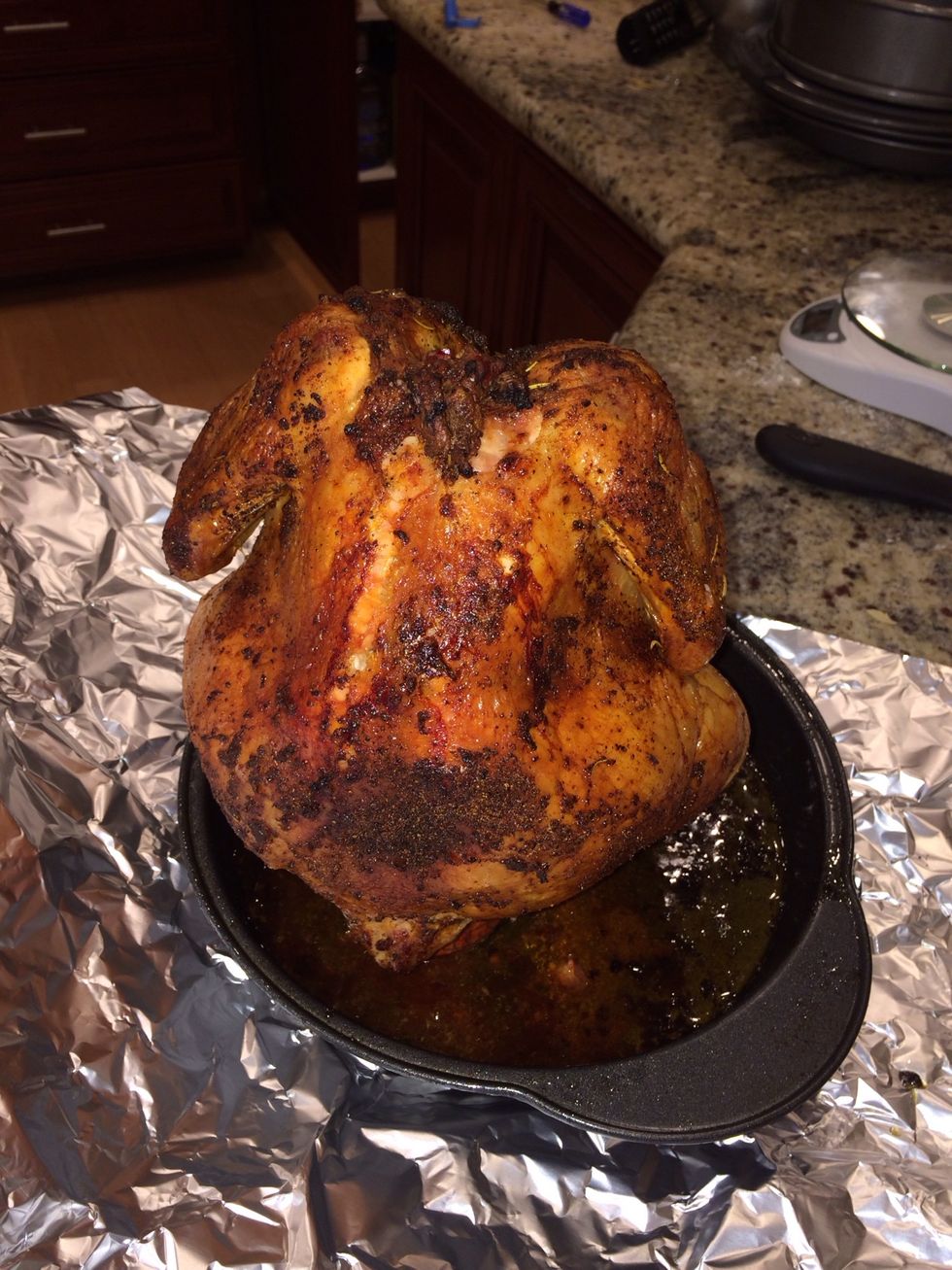 After about an hour and a half of cooking at 350-375 the chicken's breast internal temp is at 165-170. This is how it looks when done.
I put it in a glass dish and drenched it with more Versailles garlic sauce. Then we start eating. The skin is crispy. My is impressed. Mission accomplished.
1.0 Whole chicken
1.0 Rub of your choice
1.0 Can of beer
2.0Tbsp Olive oil
Garlic sauce (optional)