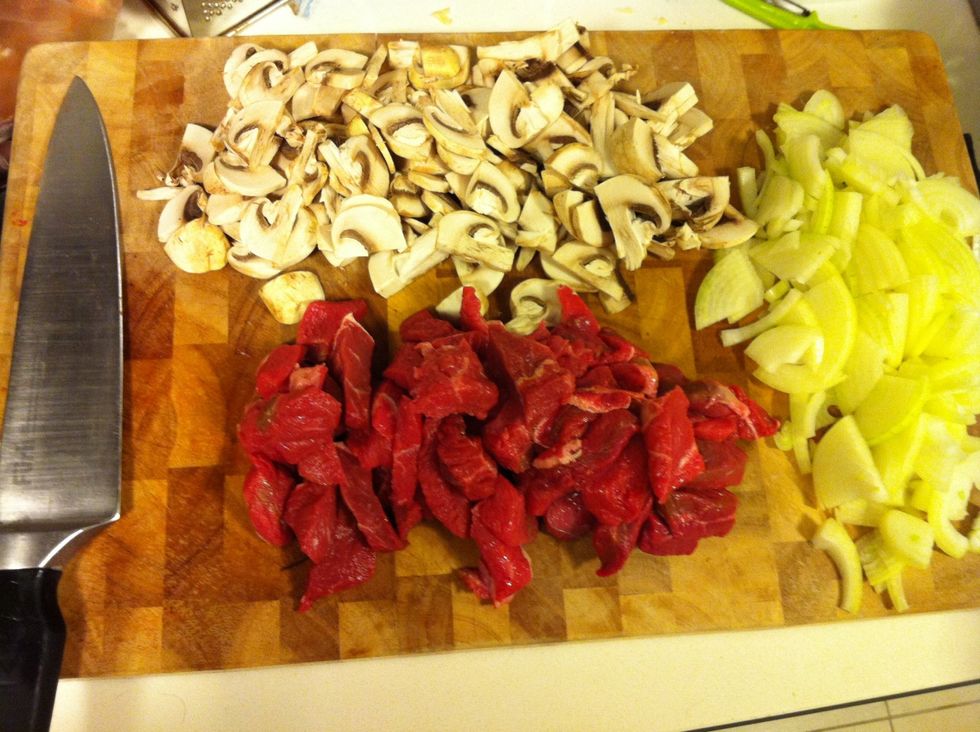 Chop up beef, mushrooms & onions into bite sized pieces. Dice potatoes and place in pot of water and bring to boil.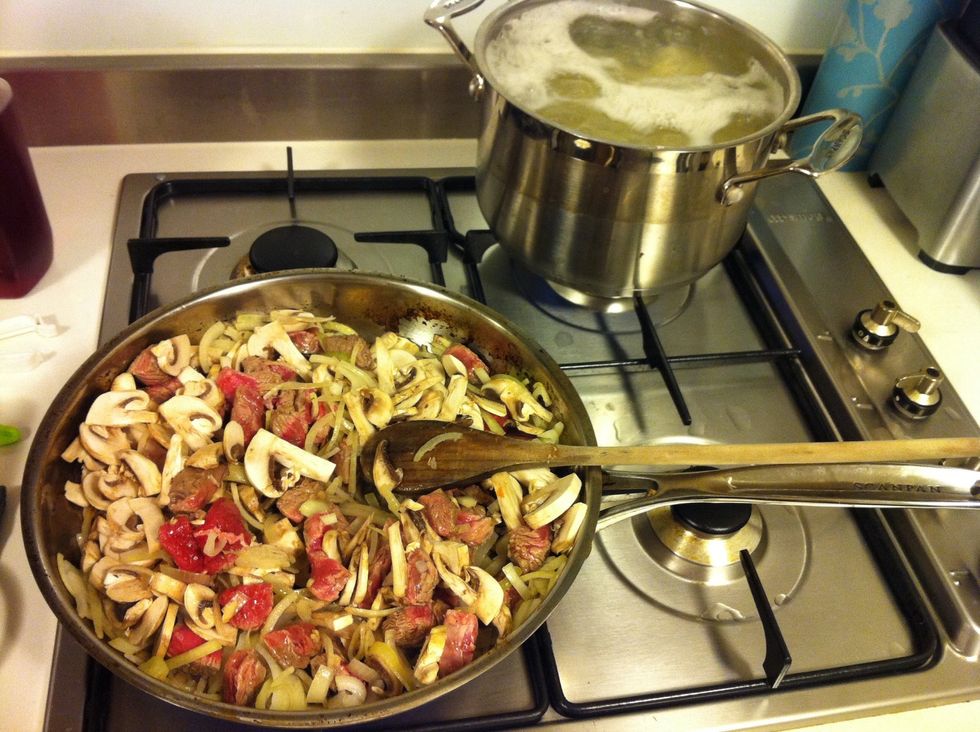 Fry beef, mushroom & onion until meat is sealed. Keep an eye on your potatoes!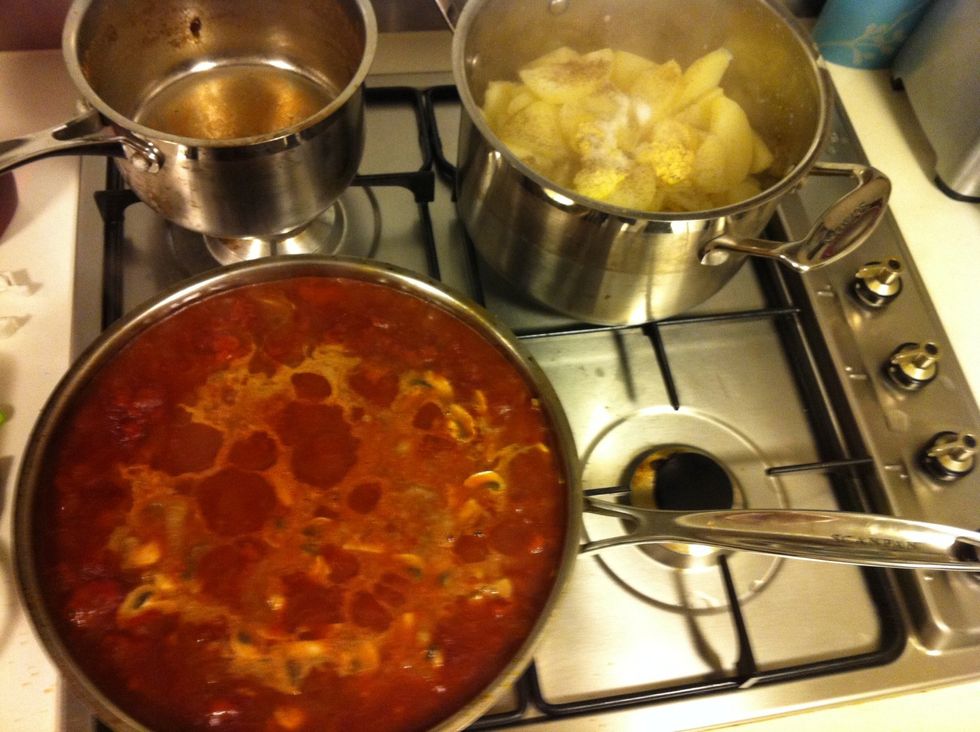 Add tomato paste, sauté til fragrant, add stock and bring to the boil. When potato is soft drain and return to pan with butter, salt & pepper.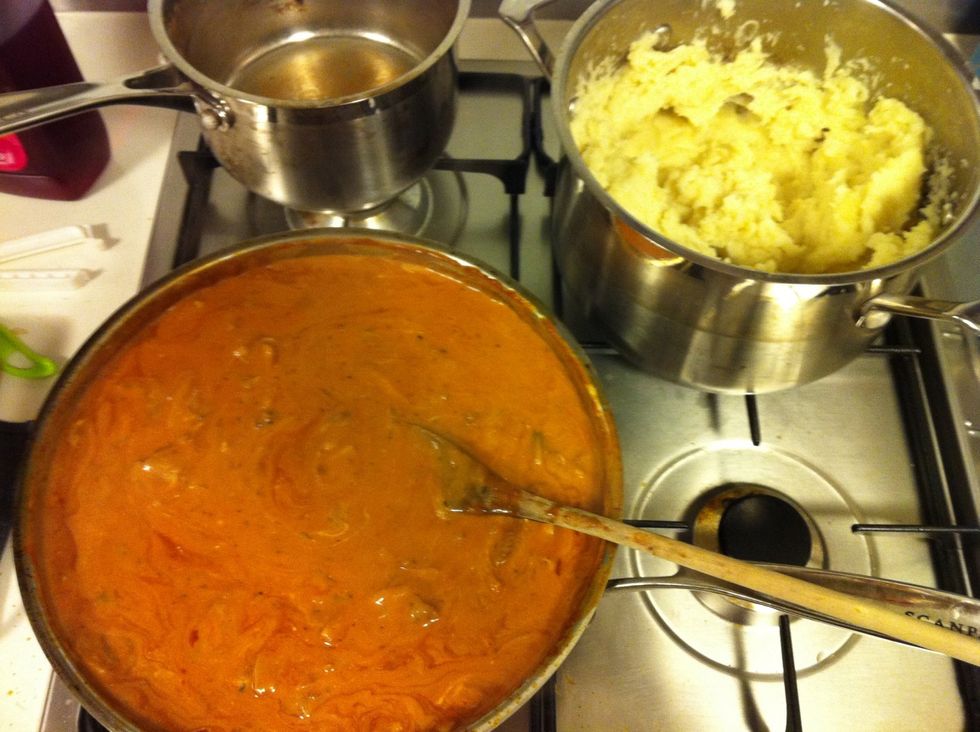 Add cream to stroganoff and reduce the sauce until it's thick. Mash the potatoes. Easy as! :)
Beef
Mushroom
Onion
Tomato paste
Cream
Salt/ pepper
Potato
Beef stock