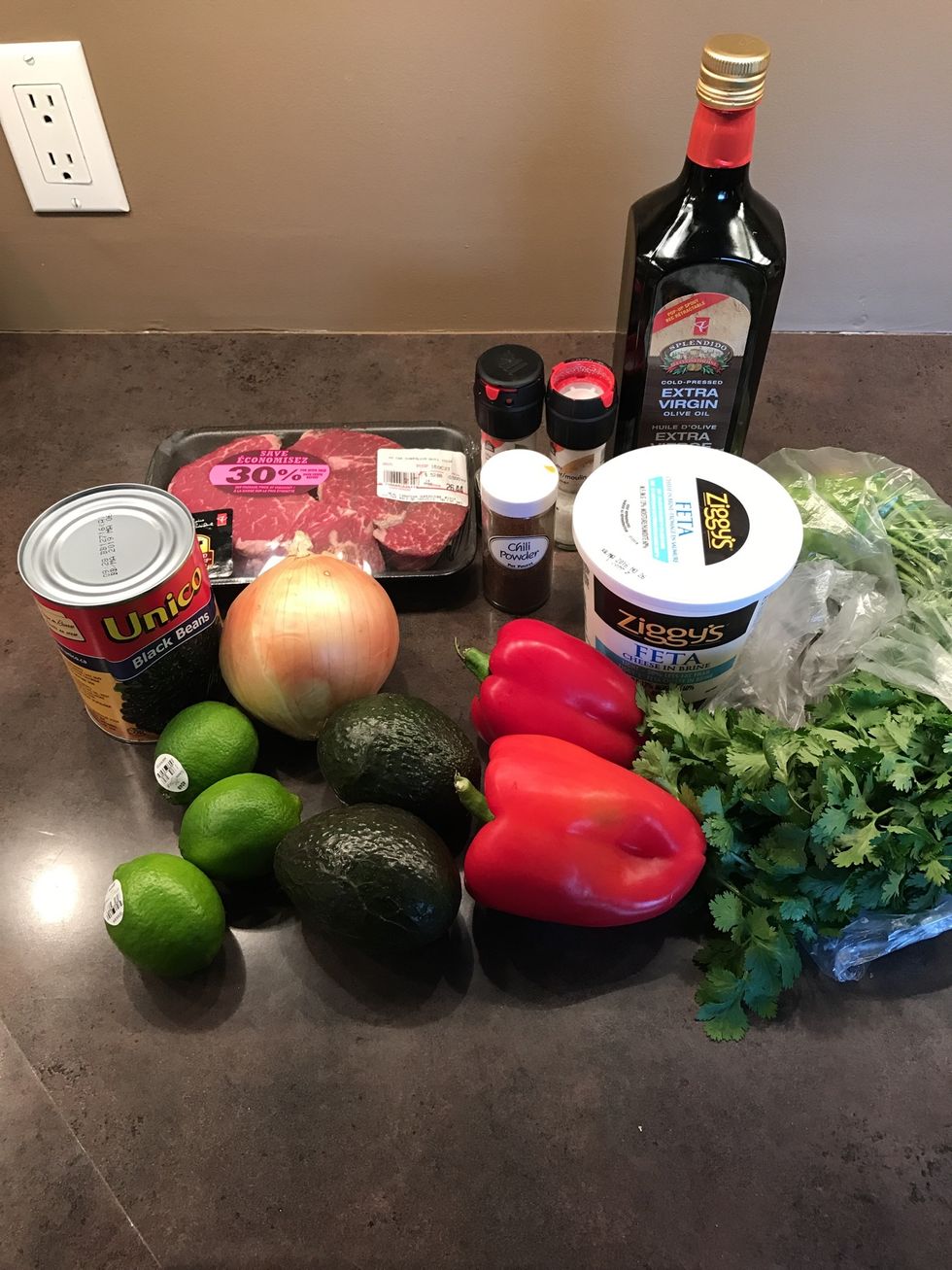 Gather all ingredients.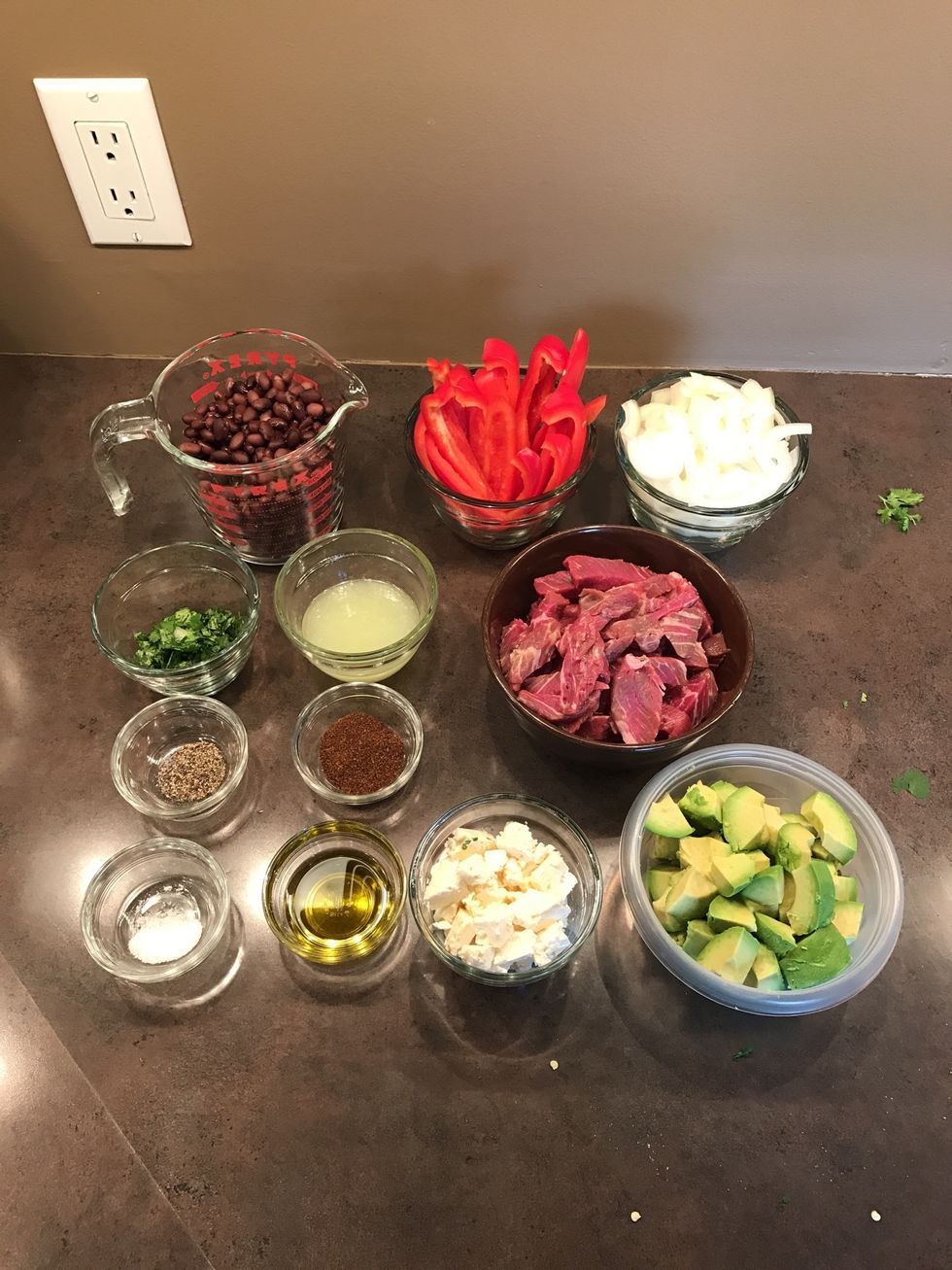 Measure and prepare all ingredients.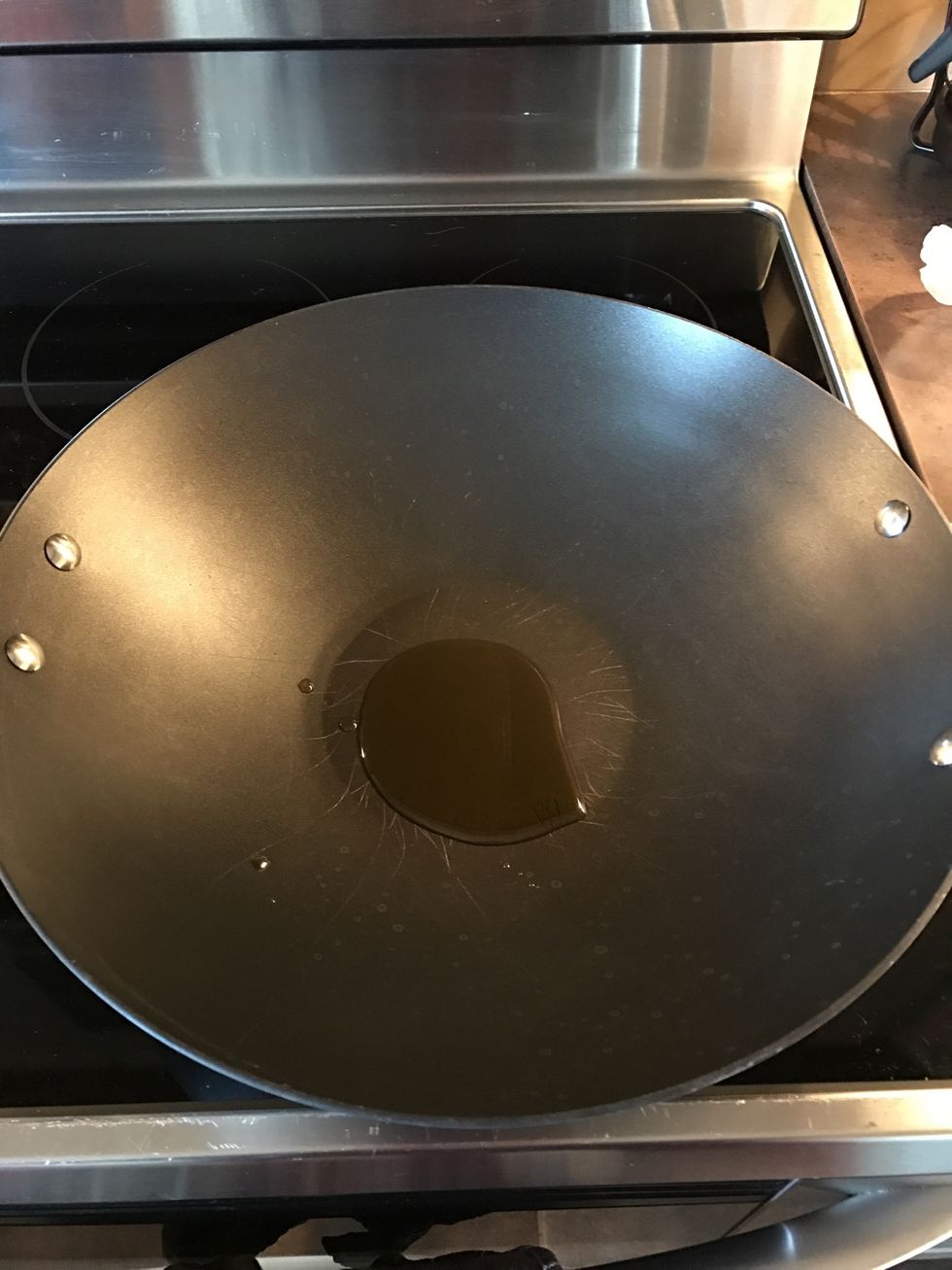 Heat oil on skillet, medium heat.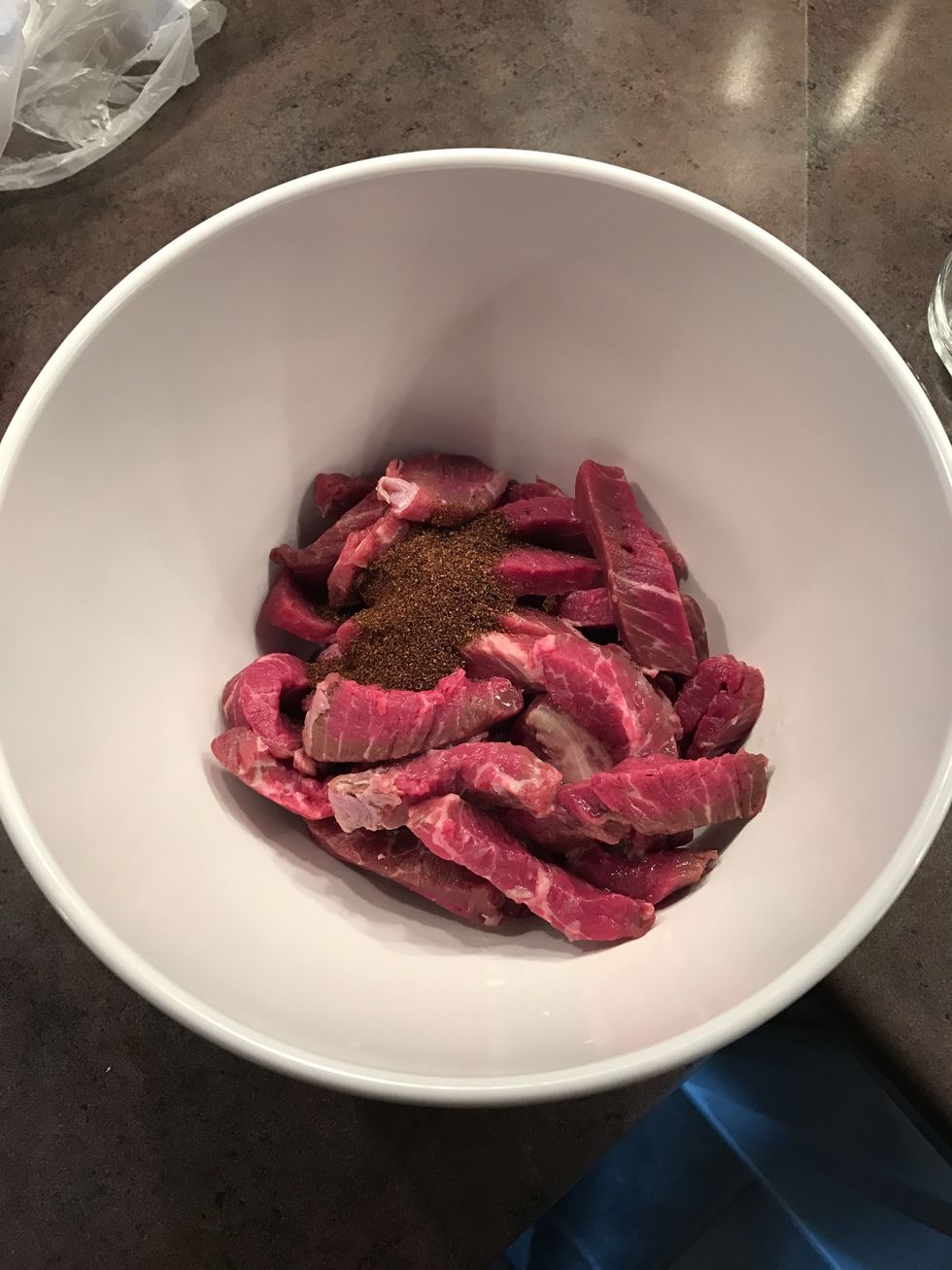 Season beef with 2tbsp lime juice and 1tbsp chilli powder.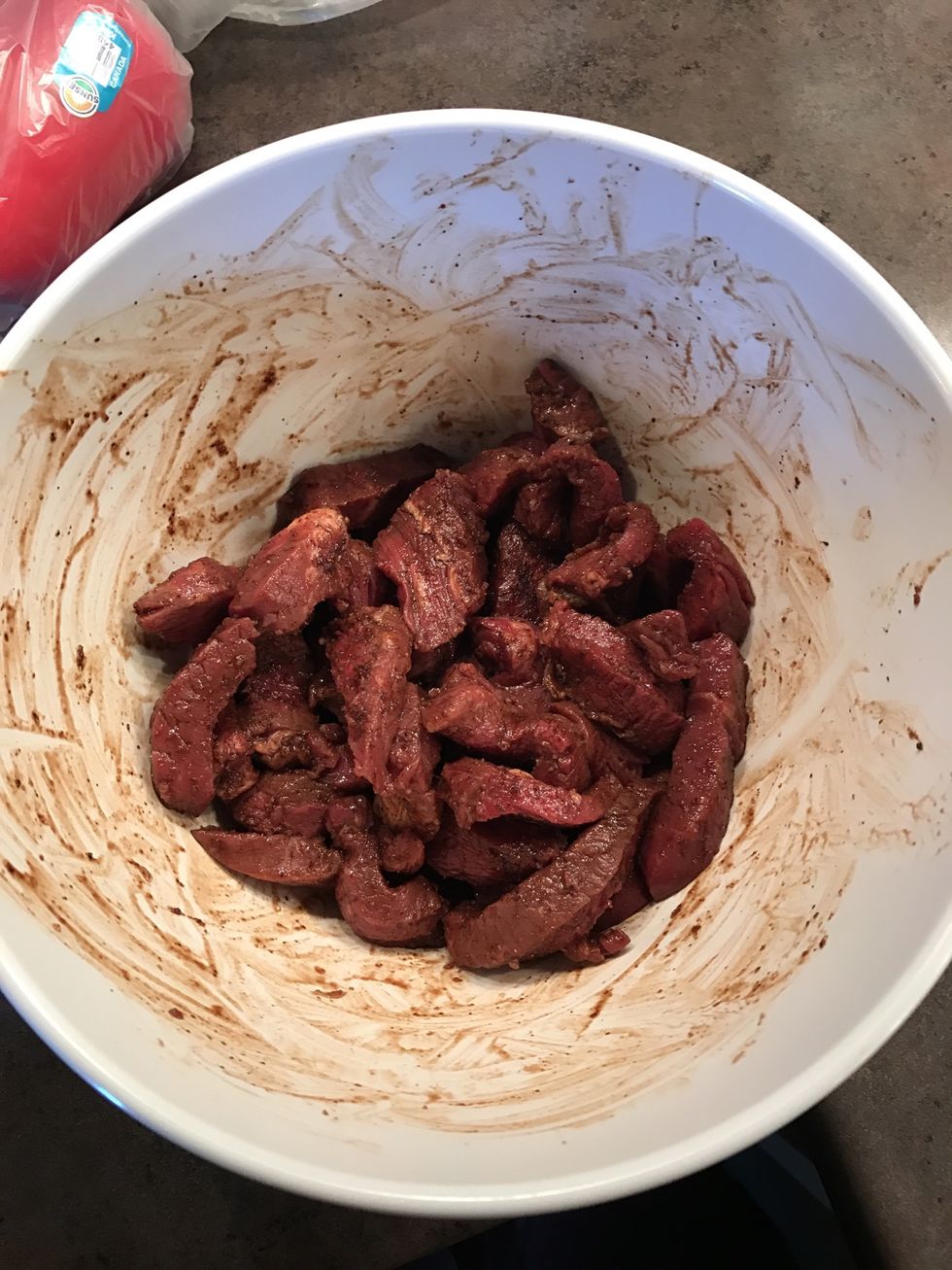 Mix thoroughly, then set aside.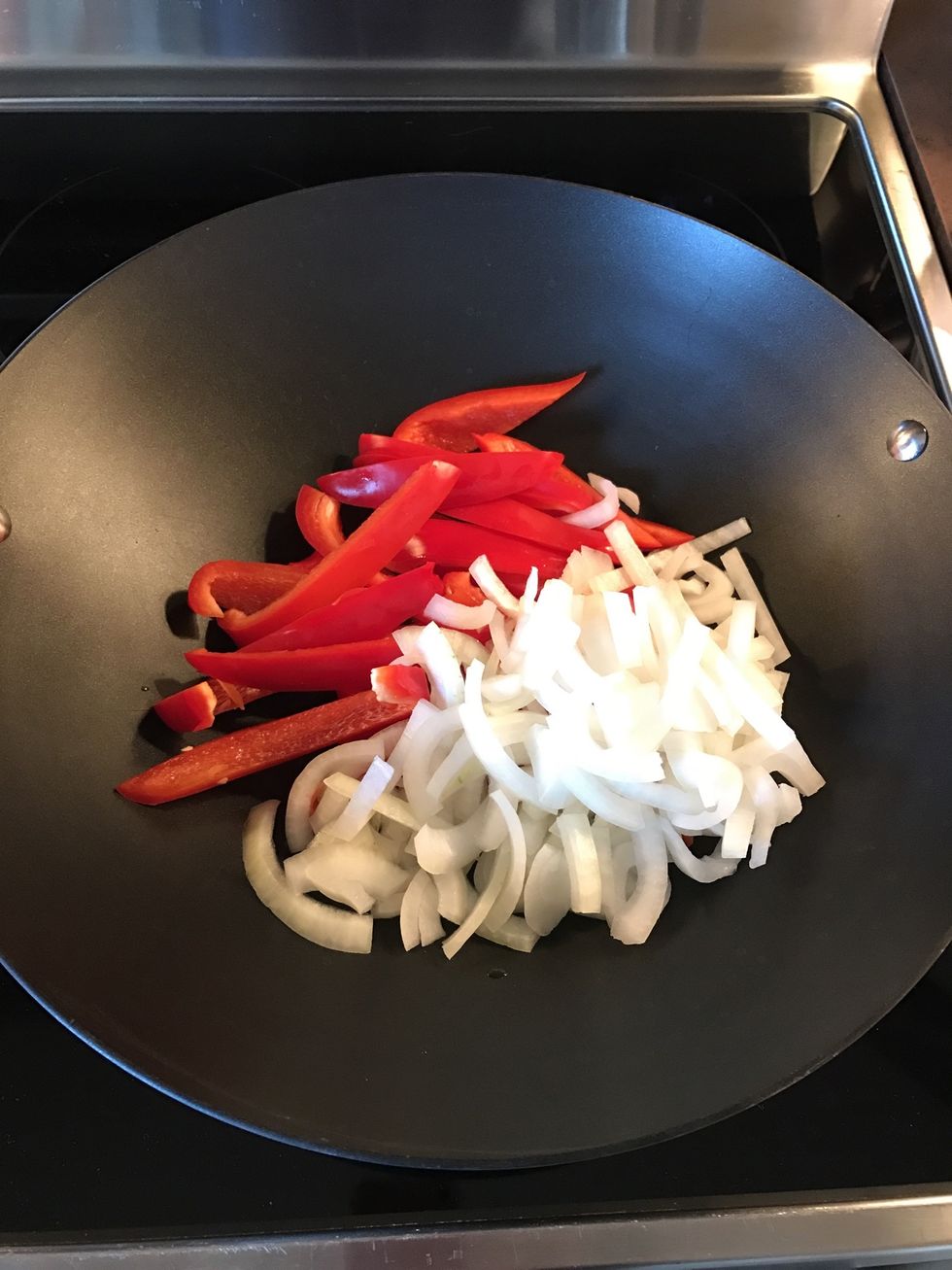 Being to sauté red peppers and onion for 5 minutes.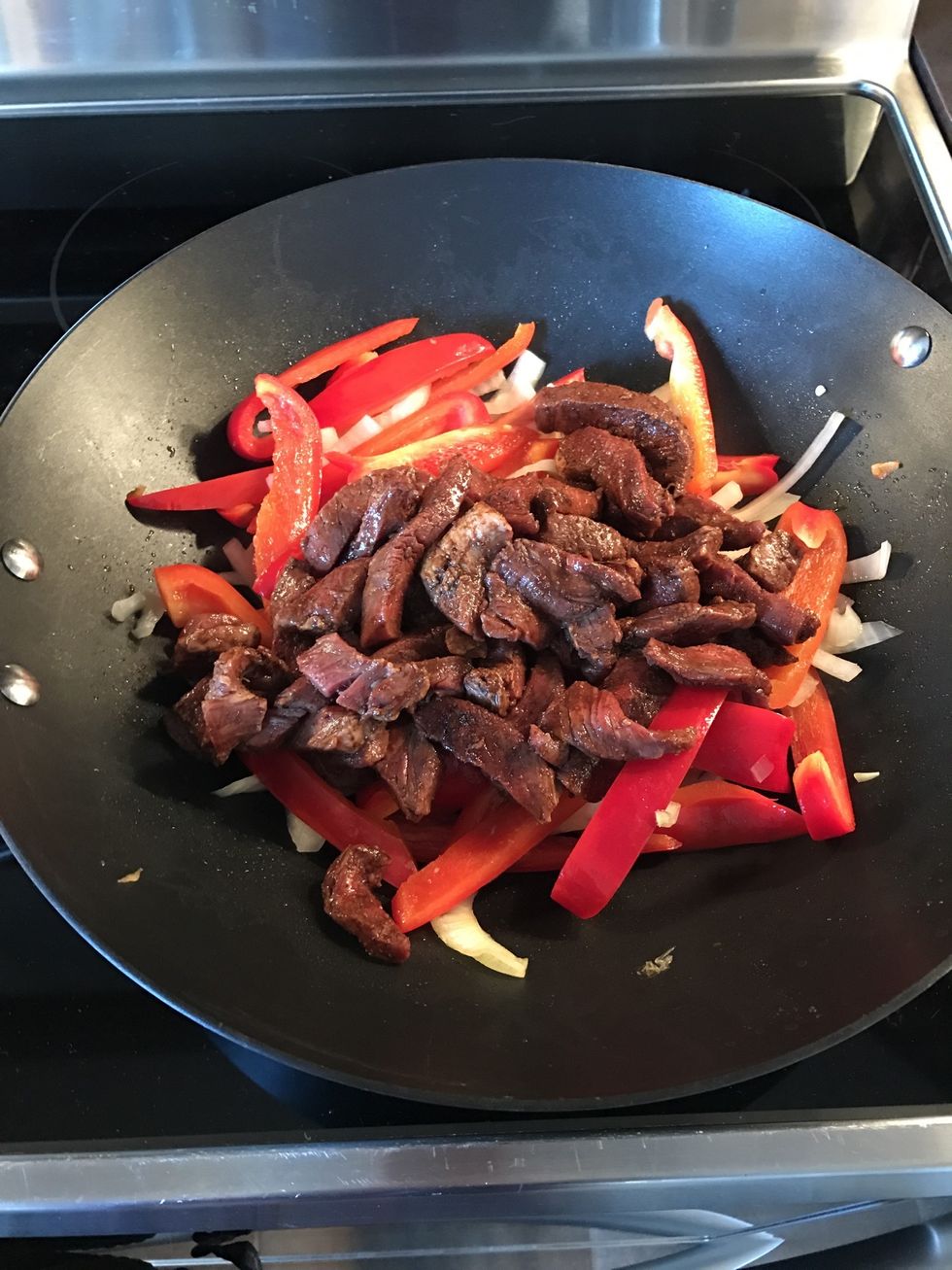 Add beef to vegetables and cook for 5 minutes.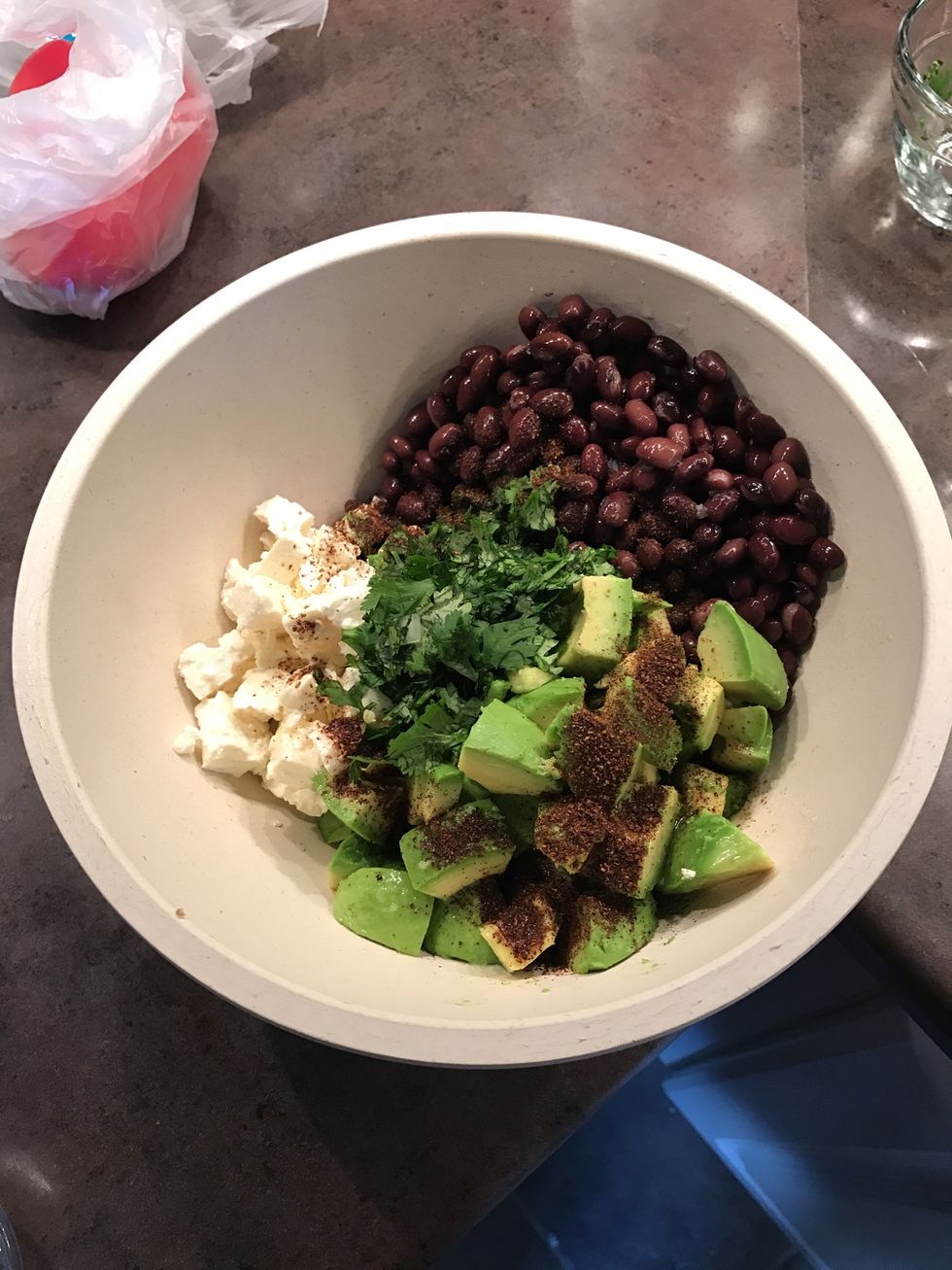 Combine beans, avocado, feta, cilantro, and the remaining lime juice and chilli powder.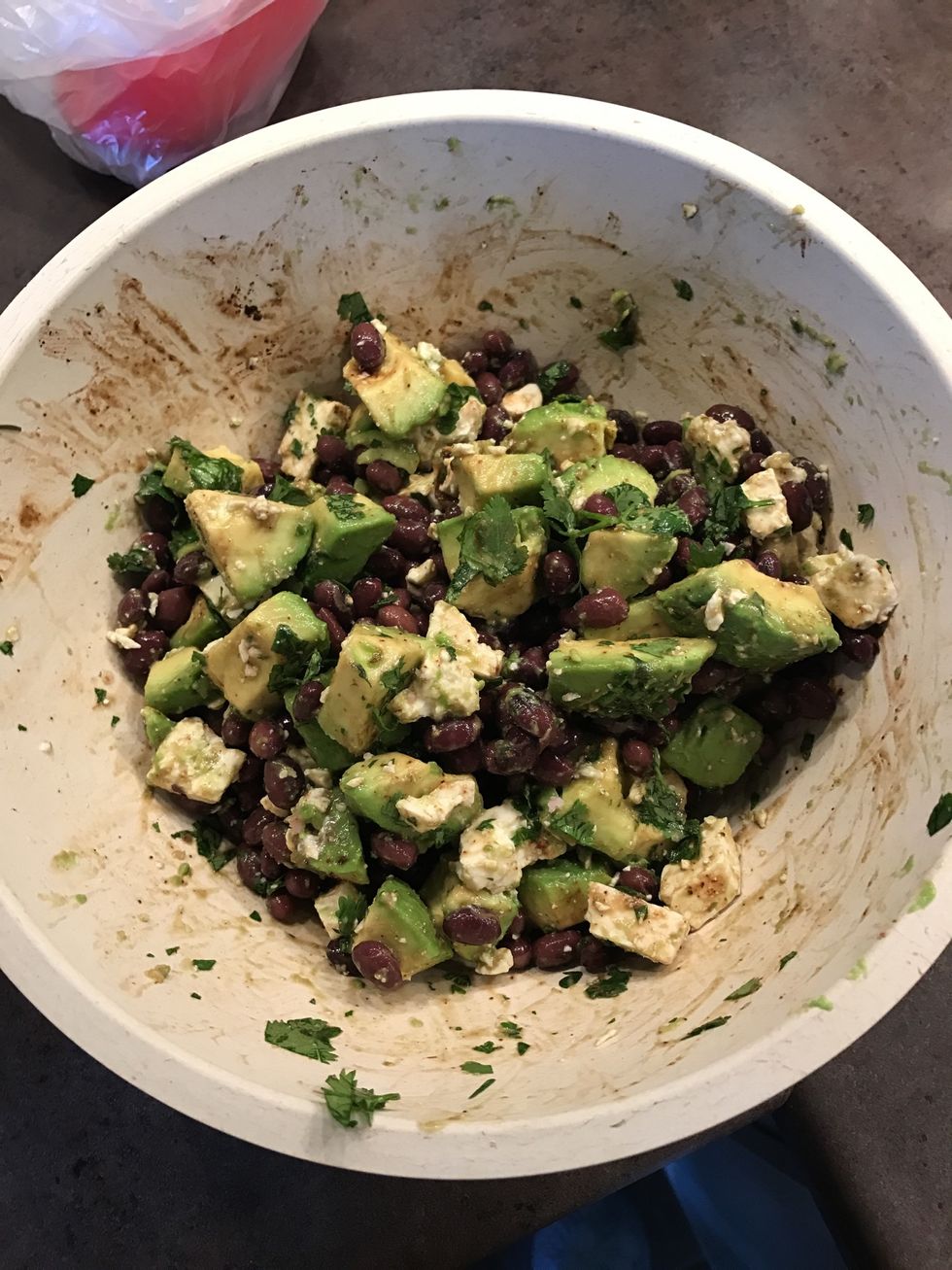 Mix all together.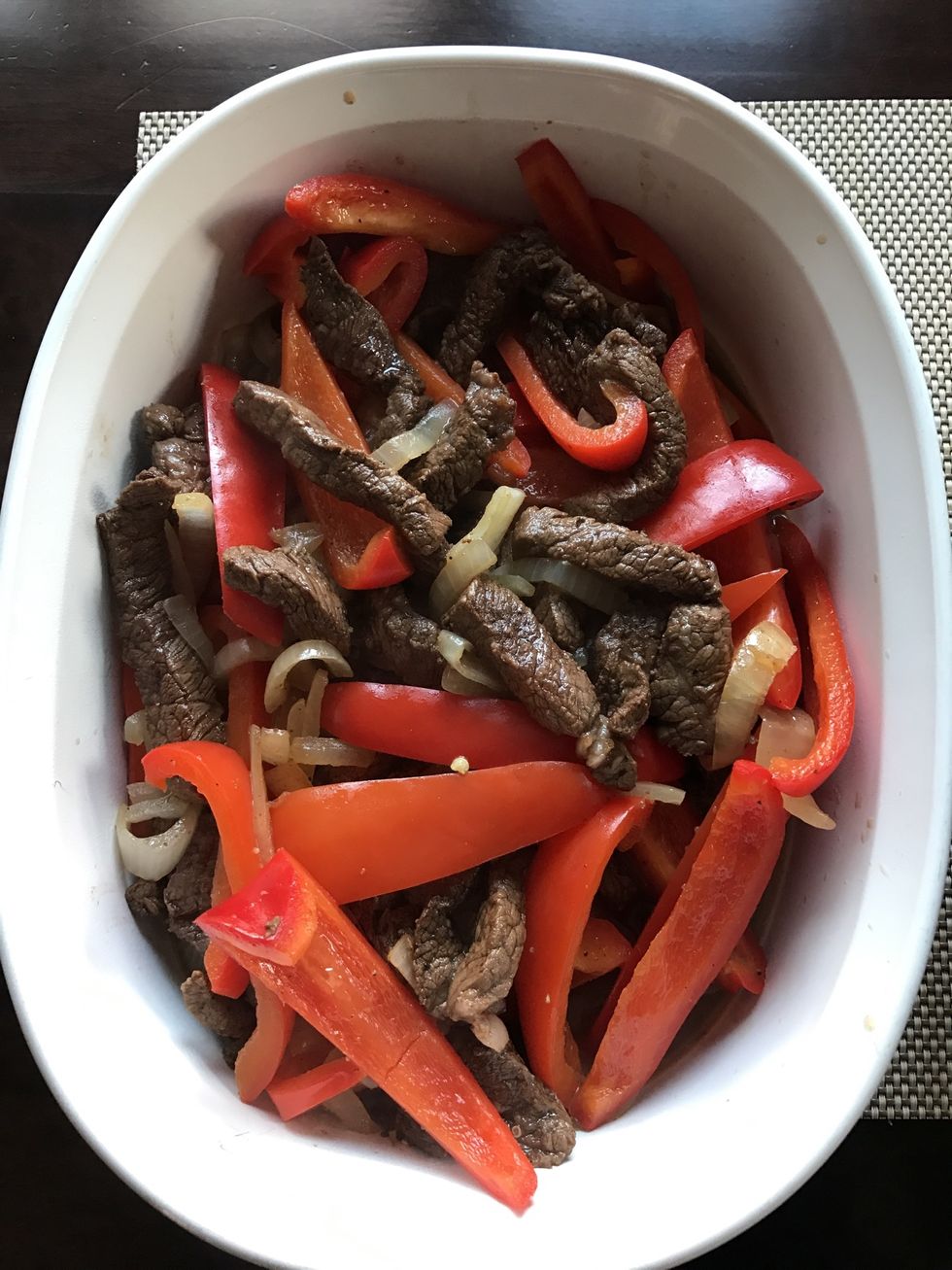 Remove everything from skillet once beef is cooked.
Prepare to serve.
Enjoy your meal!
17.0oz Beef tenderloin
1/4c Fresh squeezed lime juice
1/8Tbsp Chilli powder
1.0Tbsp Extra virgin olive oil
1.0 Sweet onion
3.0 Red bell peppers
1/2tsp Salt
1/2tsp Black pepper
2.0c Black beans
2.0c Avocados
1/2c Feta cheese
1/4c Cilantro