Traditional katsudon is usually cooked with pork. I use beef instead as it compliments the overall sautéed onion gravy.
1386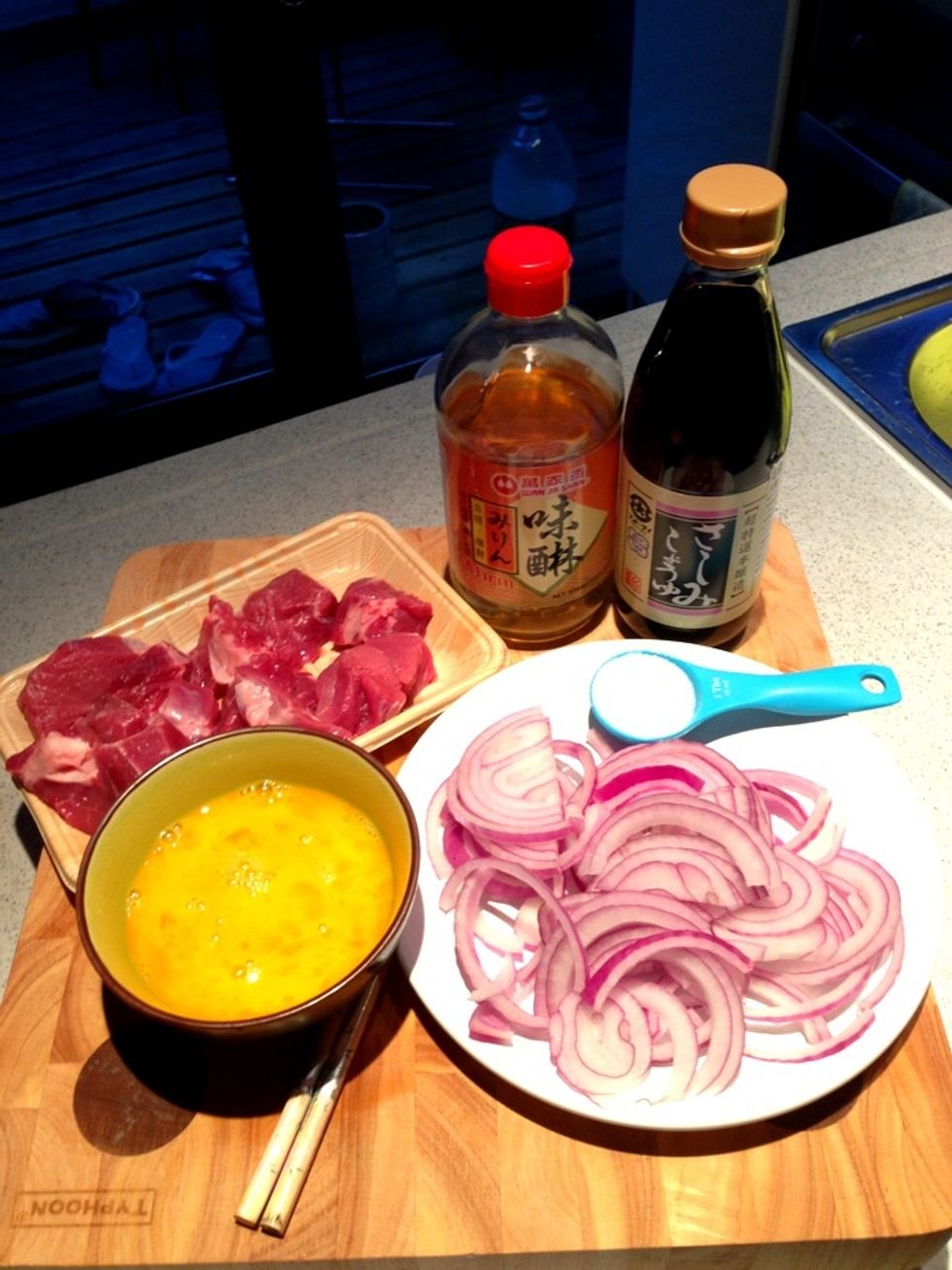 Prepare ingredients. Slice the onion thinly. In a bowl, lightly beat the eggs. Cut the beef into 2-3 inches. Set aside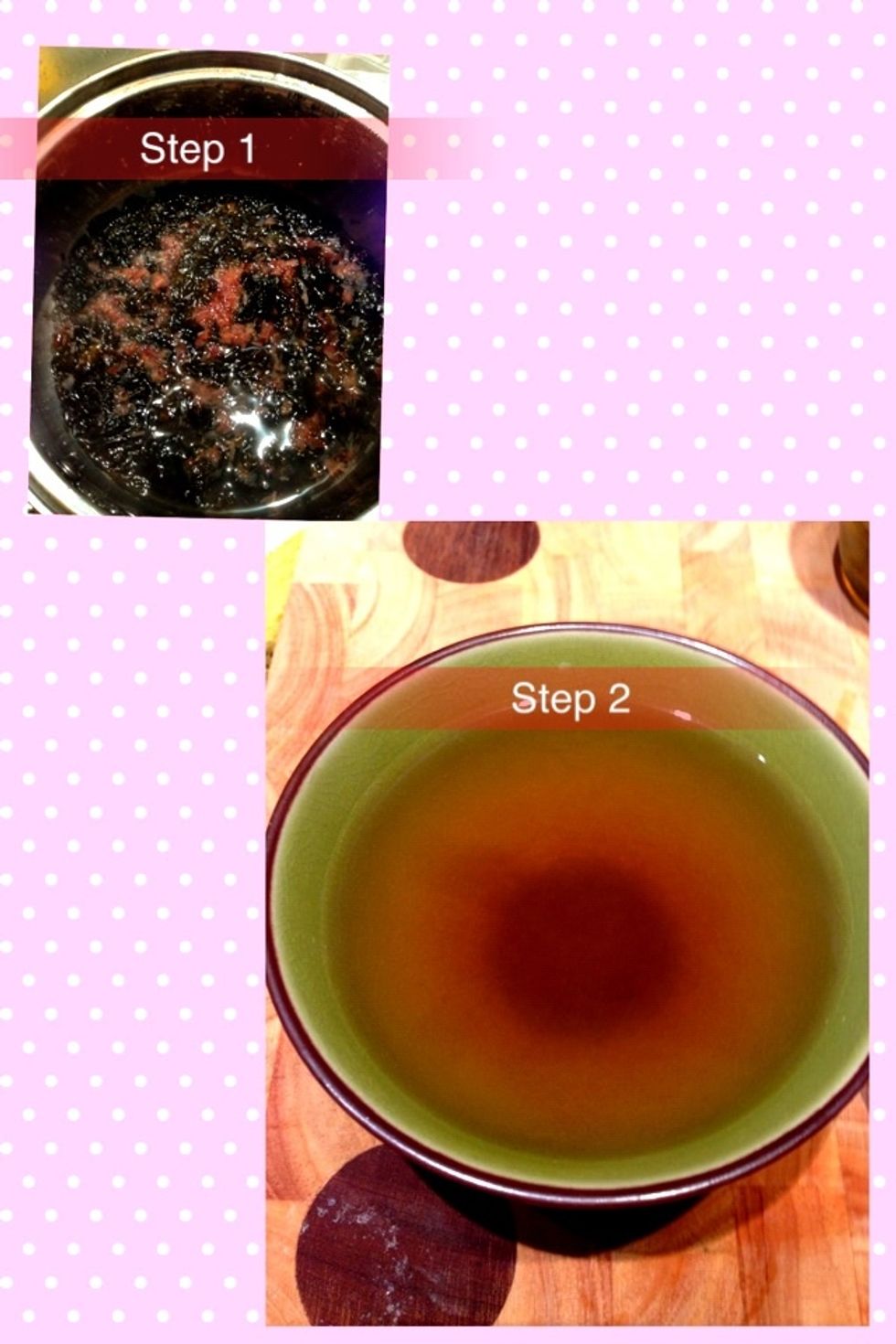 Preparing the dashi broth. Step 1: boil water and put in 1/2 cup seaweed. Leave for 20mins. Put in 1/2 cup katsuobishi (dried fish flakes). Leave for another 10mins. Step 2: drain stock into a bowl.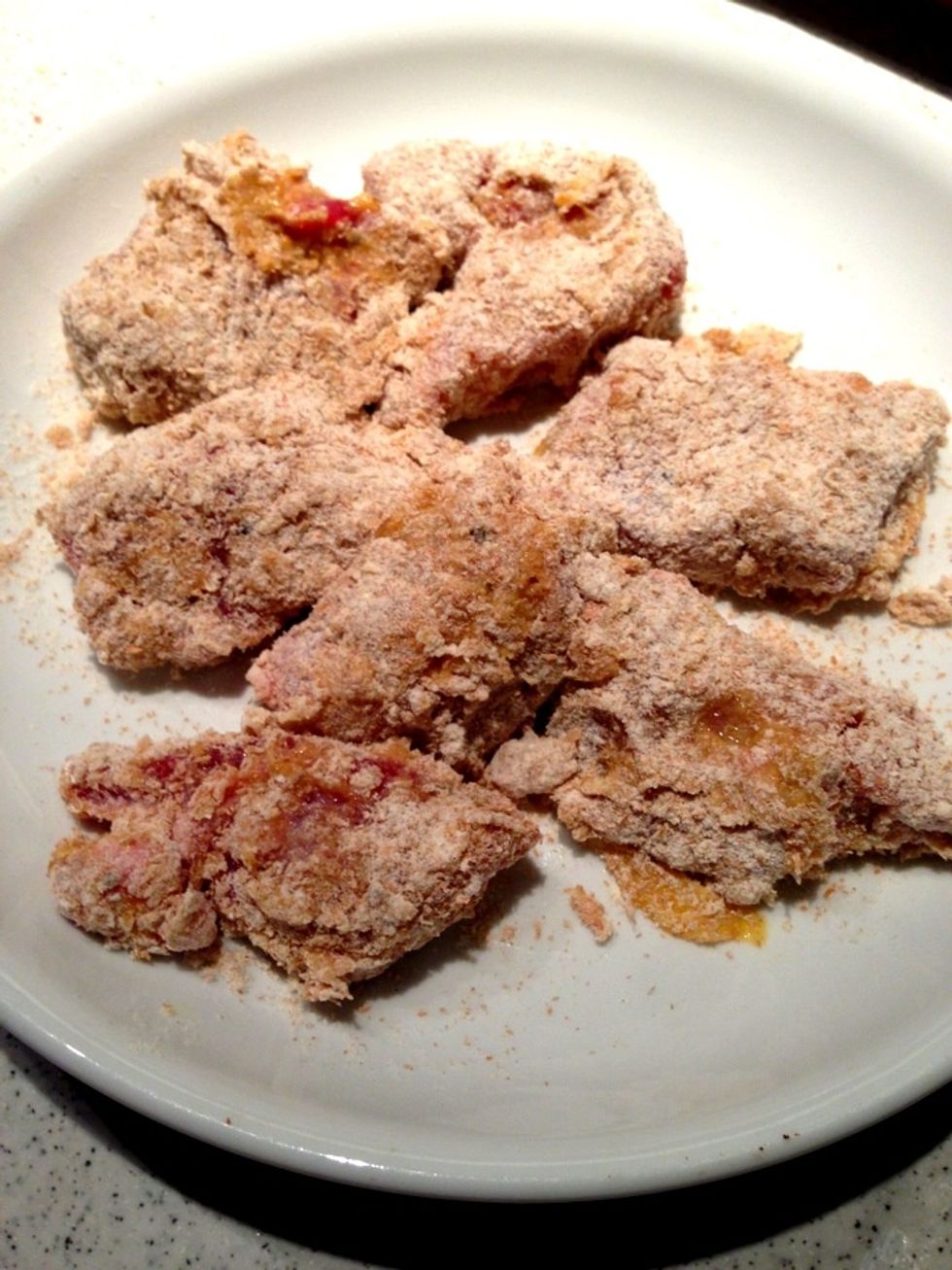 Preparing the beef chop. Firstly, beat 1 egg in a bowl & 2 cups of flour in a separate one. Dip beef cutlets into the egg and after that into the flour. Pan fry for 1 min each side.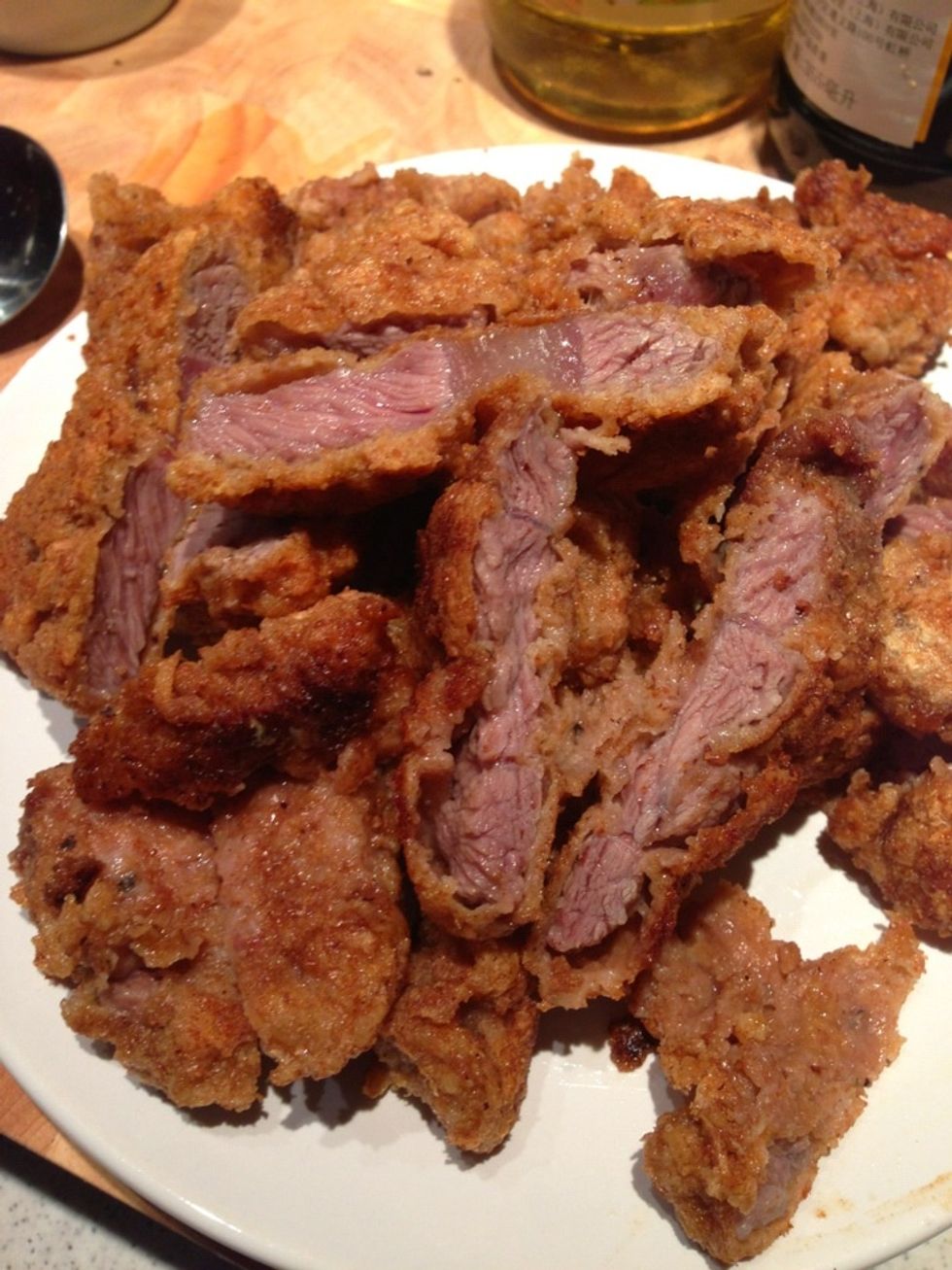 Place the beef cutlets into a plate and cut them into halves. Set aside.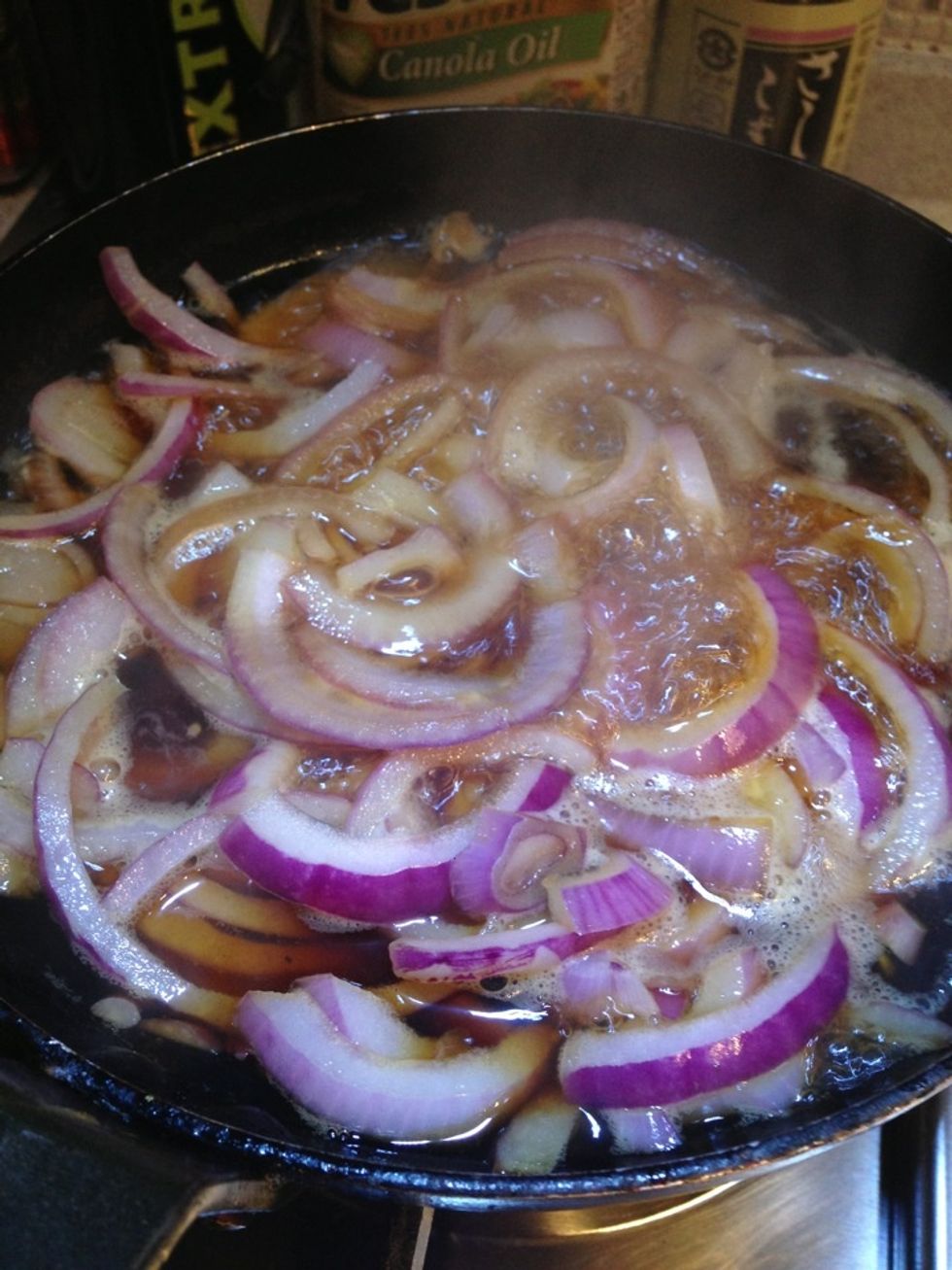 Preparing the gravy. Pour the dashi broth, soy sauce, mirin and sugar into a heated pan in medium heat. Allow sugar to dissolve and place the onion in to the pan. Sauté until onions are softened.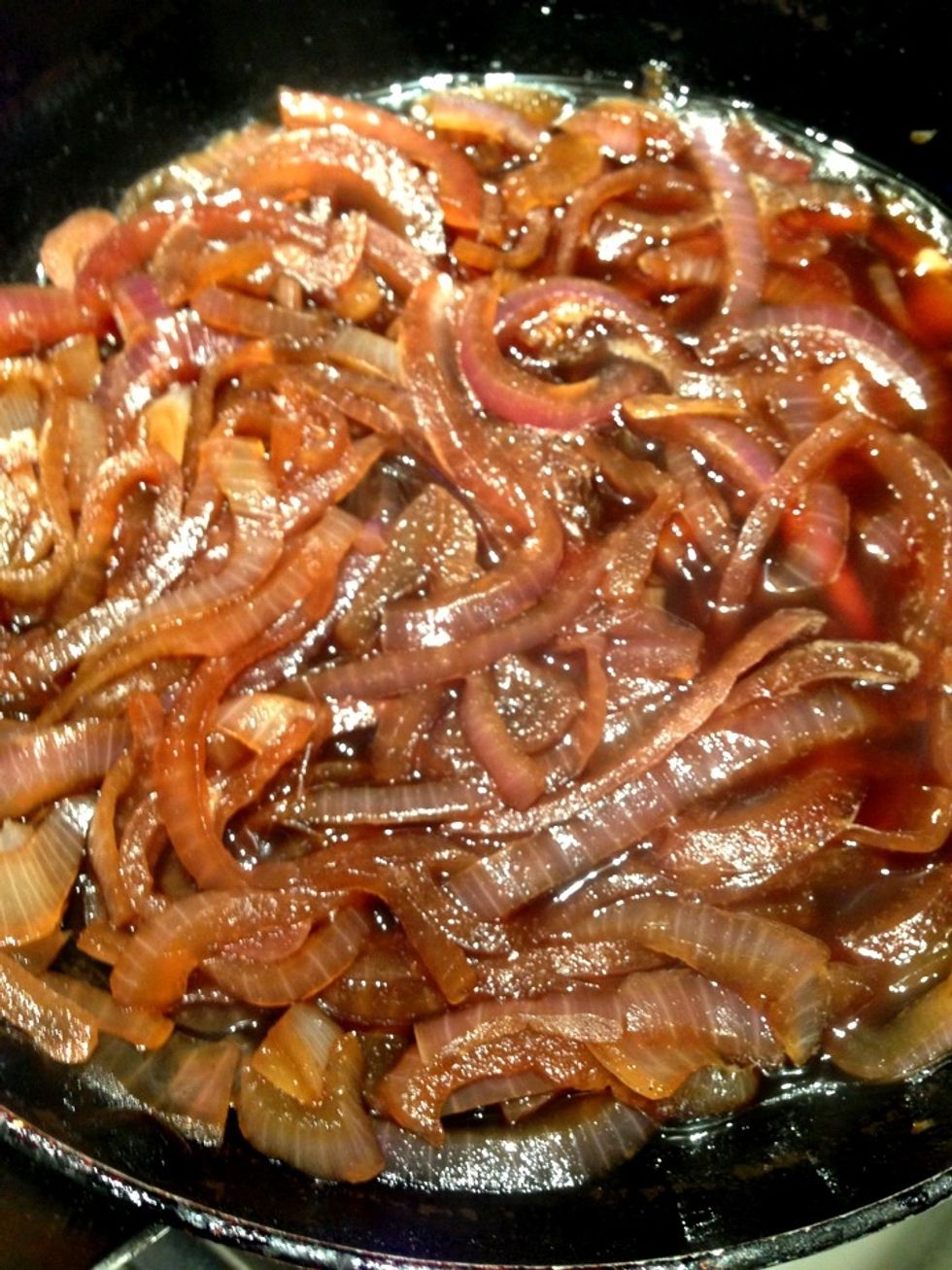 Sautéd onion should look like this when its ready.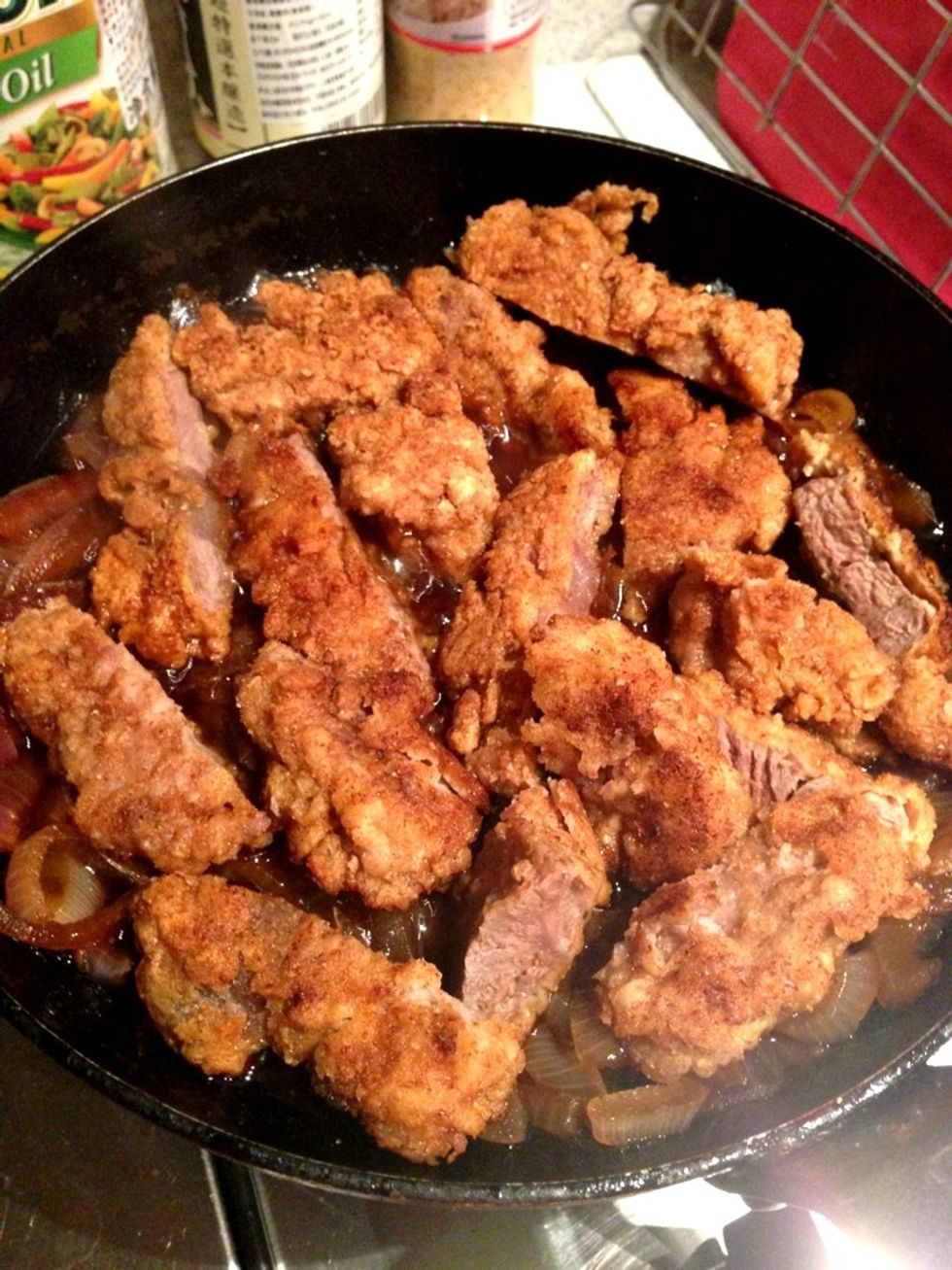 Place the beef cutlets into the pan and allow to boil slightly for approx 30secs.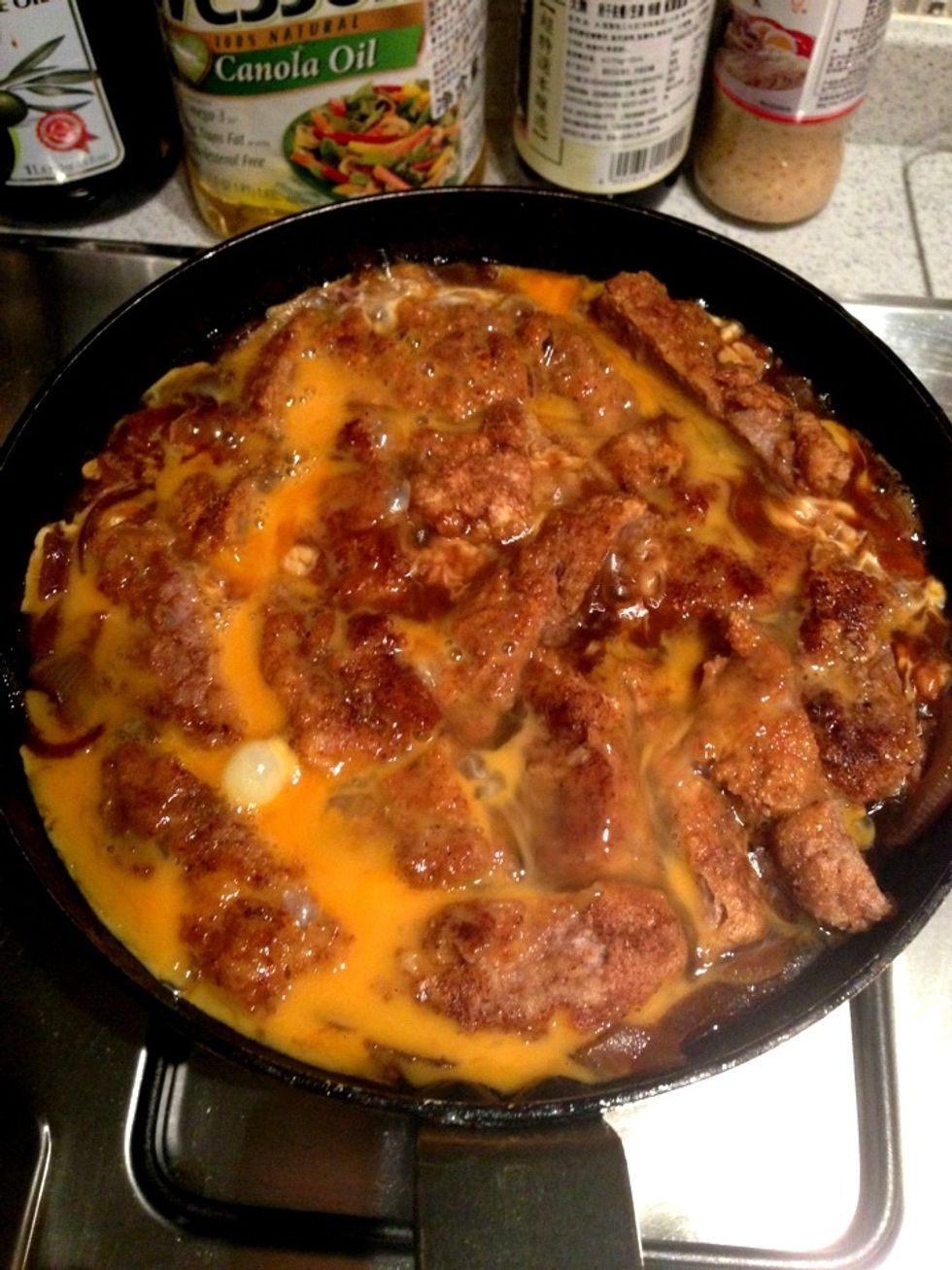 Pour the 2 beaten eggs into the pan and allow to heat for approx 1 min or until eggs are half cooked. It should be slightly watery. Turn off the heat & cover with lid allowing everything to soaked in.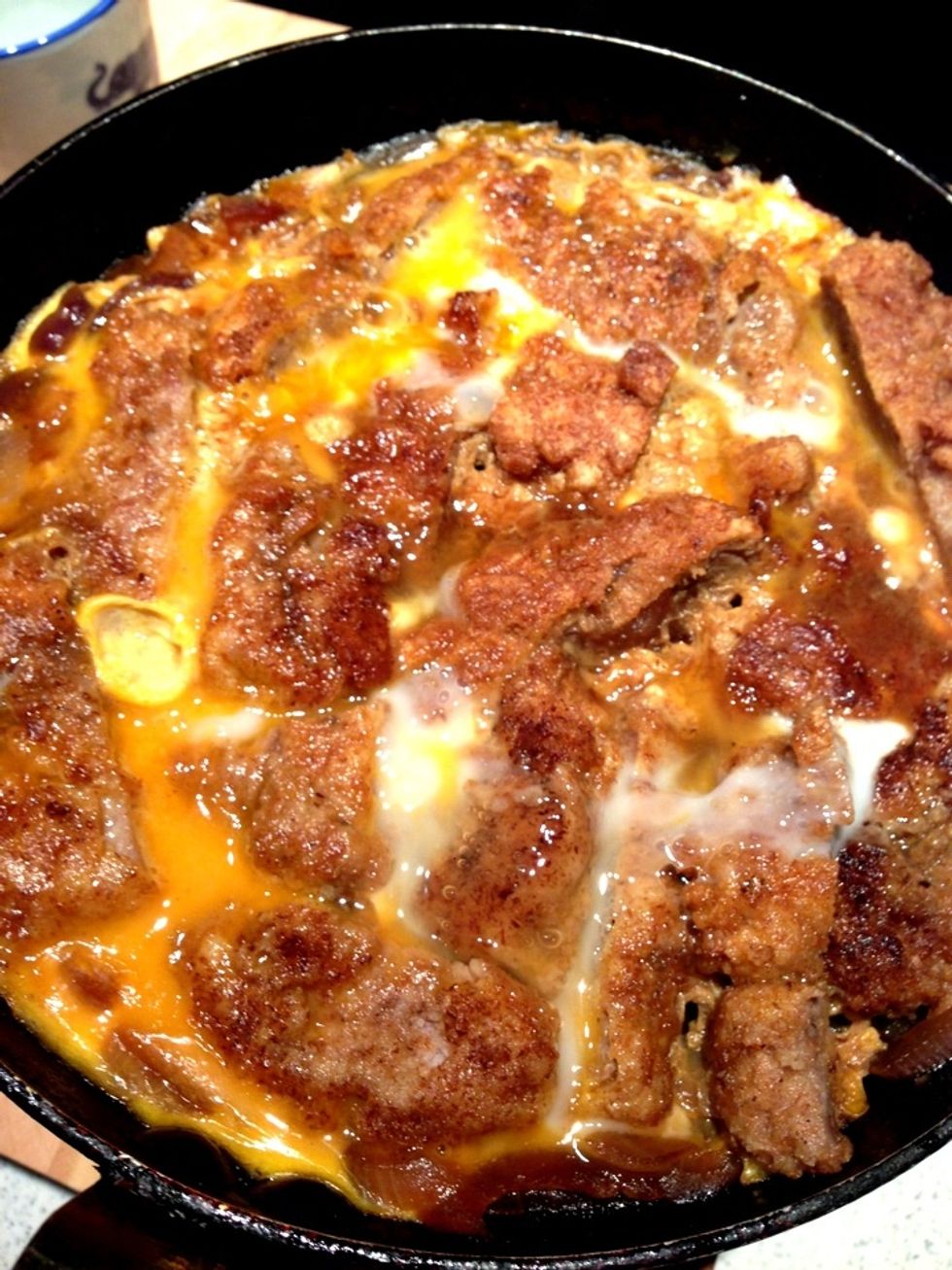 It should look like this after covered for 2 mins.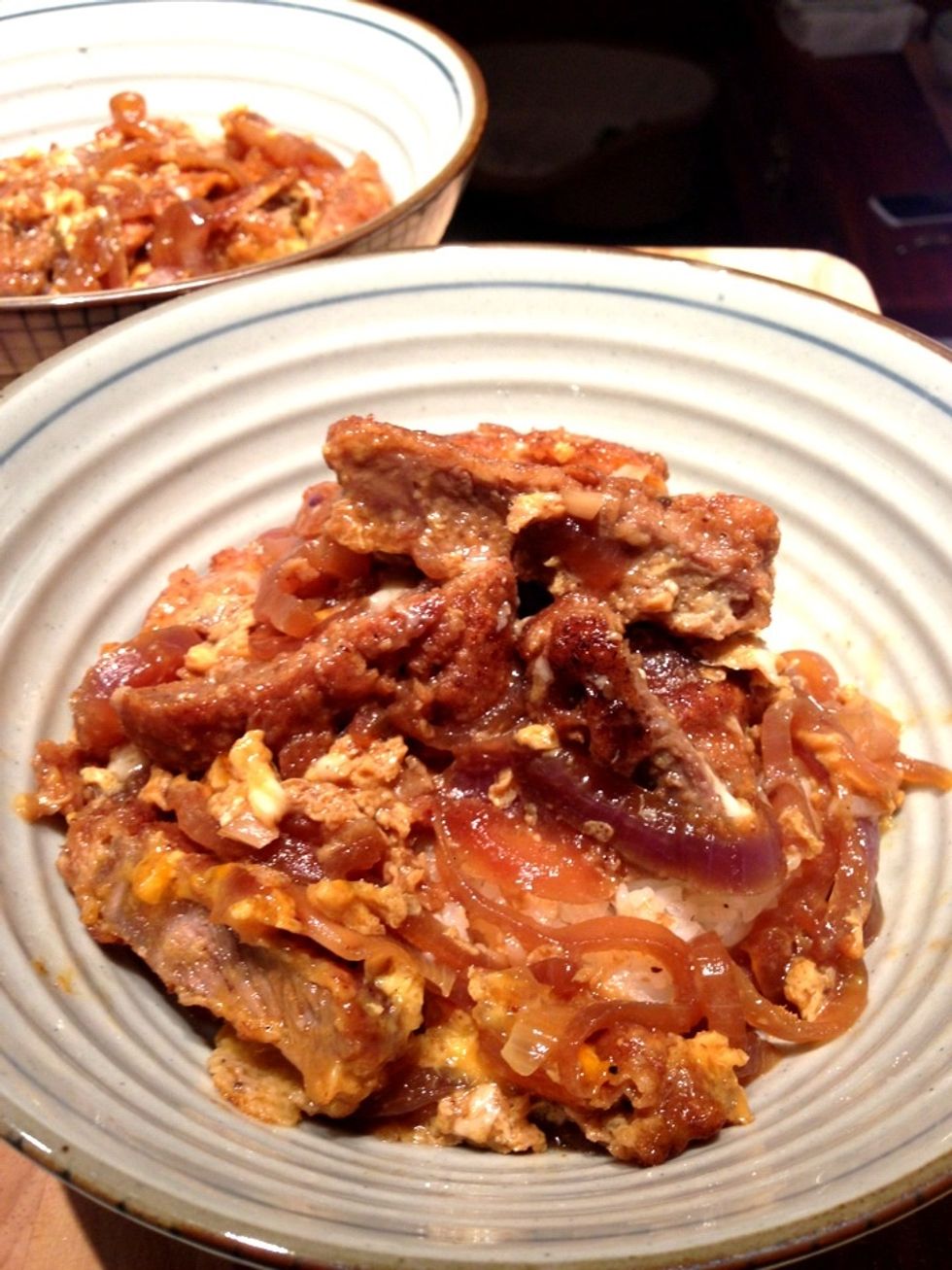 Prepare cooked white rice in a bowl and slowly place the cutlets and sauté onion on top of the rice. Pour the gravy in as the final step. Serve hot.
1.0 Slice of tenderloin beef
2.0c Wheat flour or bread crumbs
1.0c Egg
1.0 Medium red onion
2.0 Eggs
0.0c Dashi broth (seaweed, dried fish flakes & water)
2.0Tbsp Japanese soy sauce
1.0Tbsp Mirin (Japanese cooking rice seasoning)
1.0Tbsp Sugar
2.0 Bowls of white rice