How to cook beef burgundy shepherd's pie (wheat-free)
Classic without wheat or potatoes
4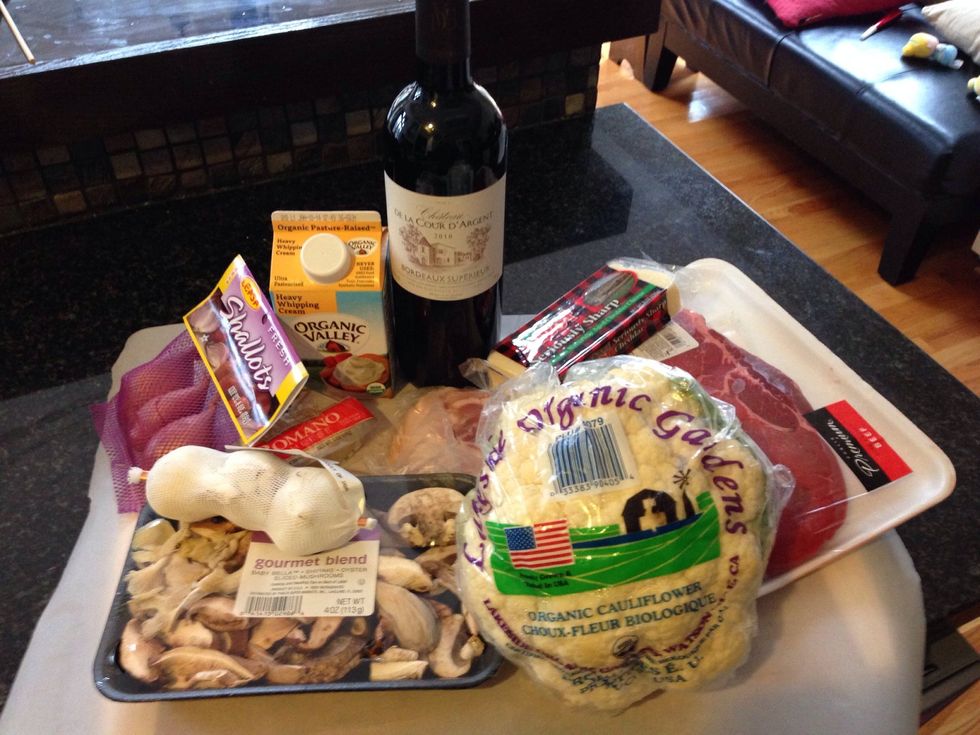 The stuff.
Romano cheese and pancetta (1/4 lb. in 3 slices) onto parchment into a 350° F oven.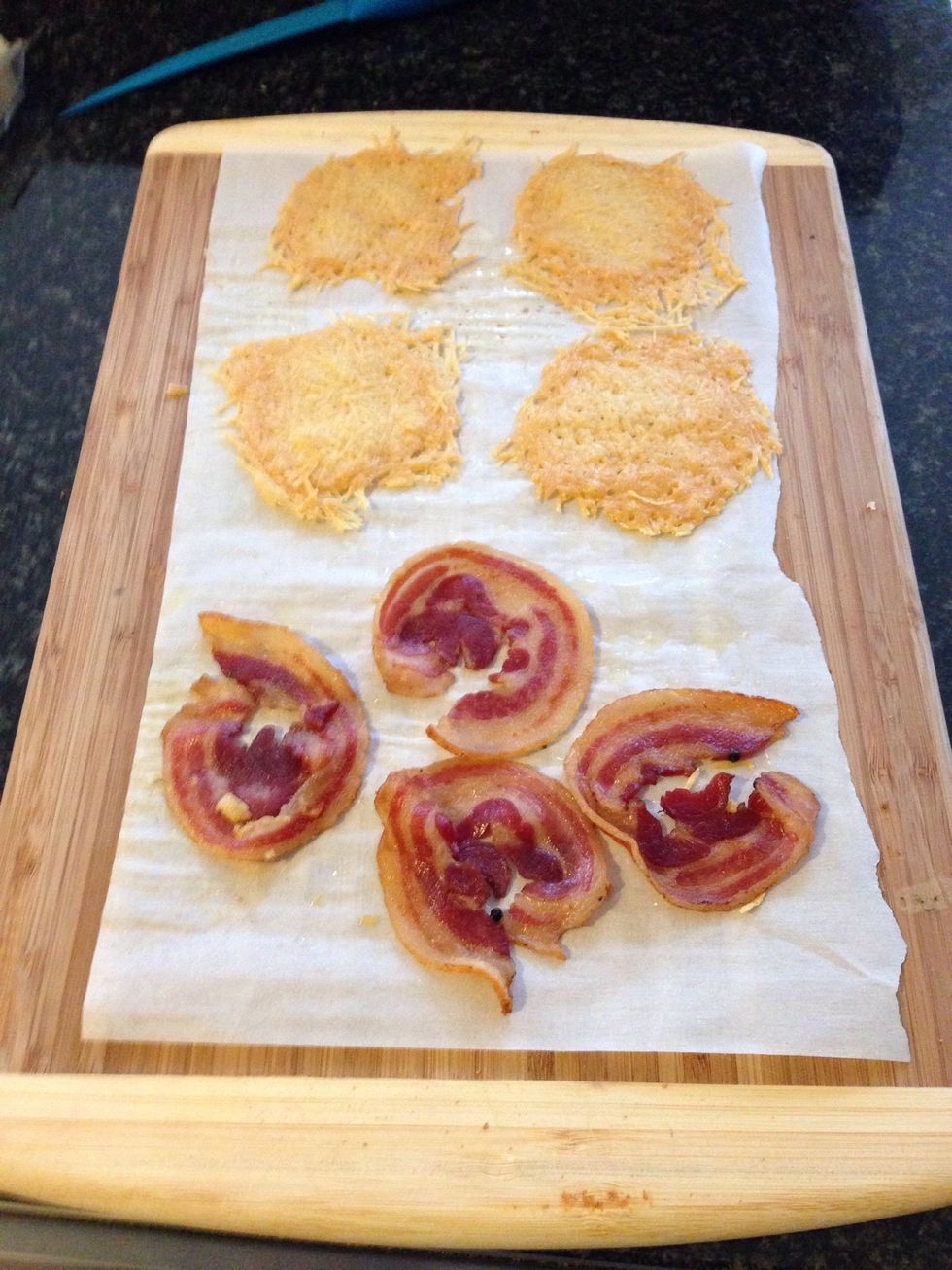 About 30 mins and the cheese and pancetta will both be crisp. Reserve for garnish.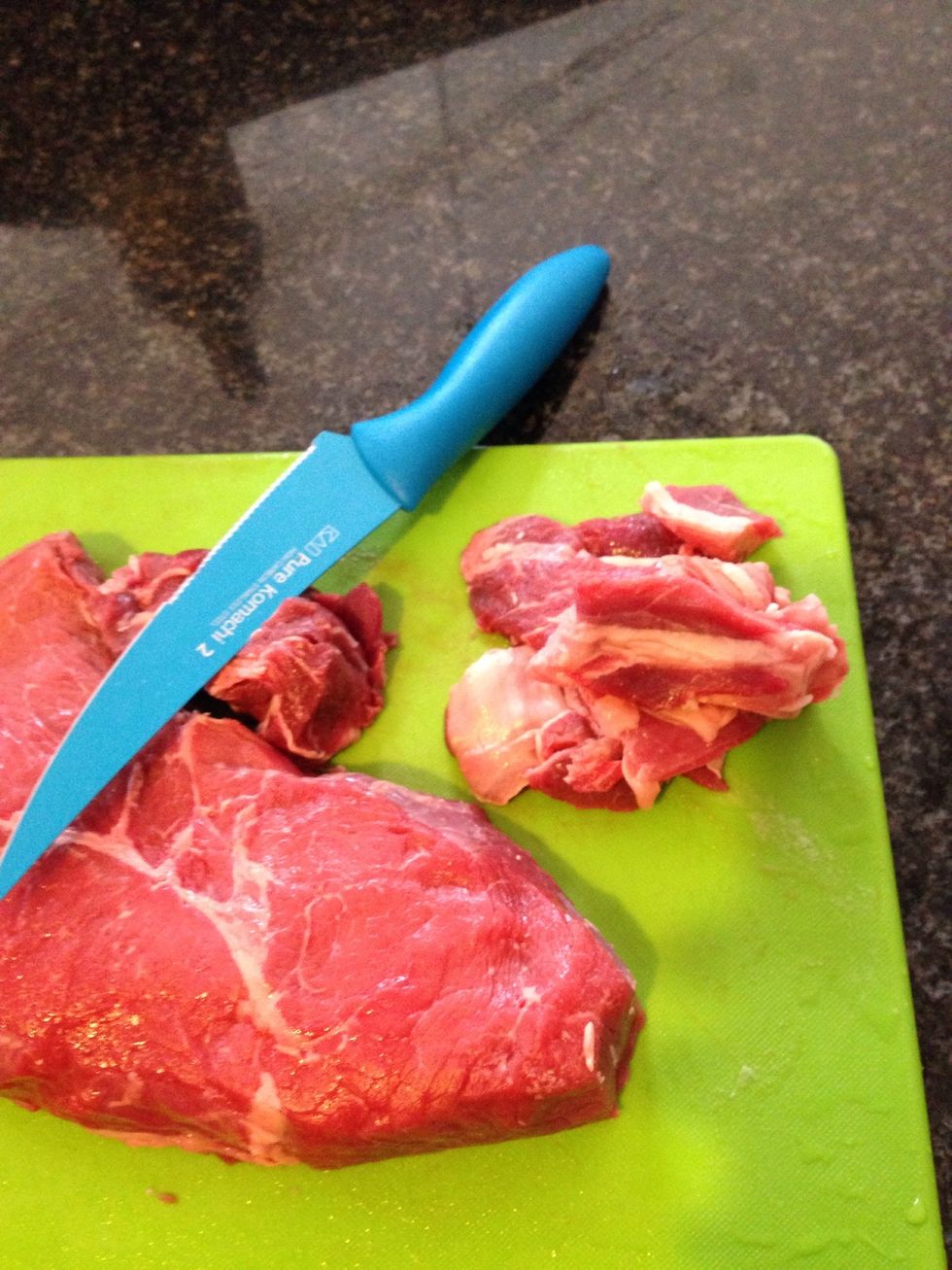 Trim a 1.5 - 2 lb. prime sirloin of fat and any connective stuffs.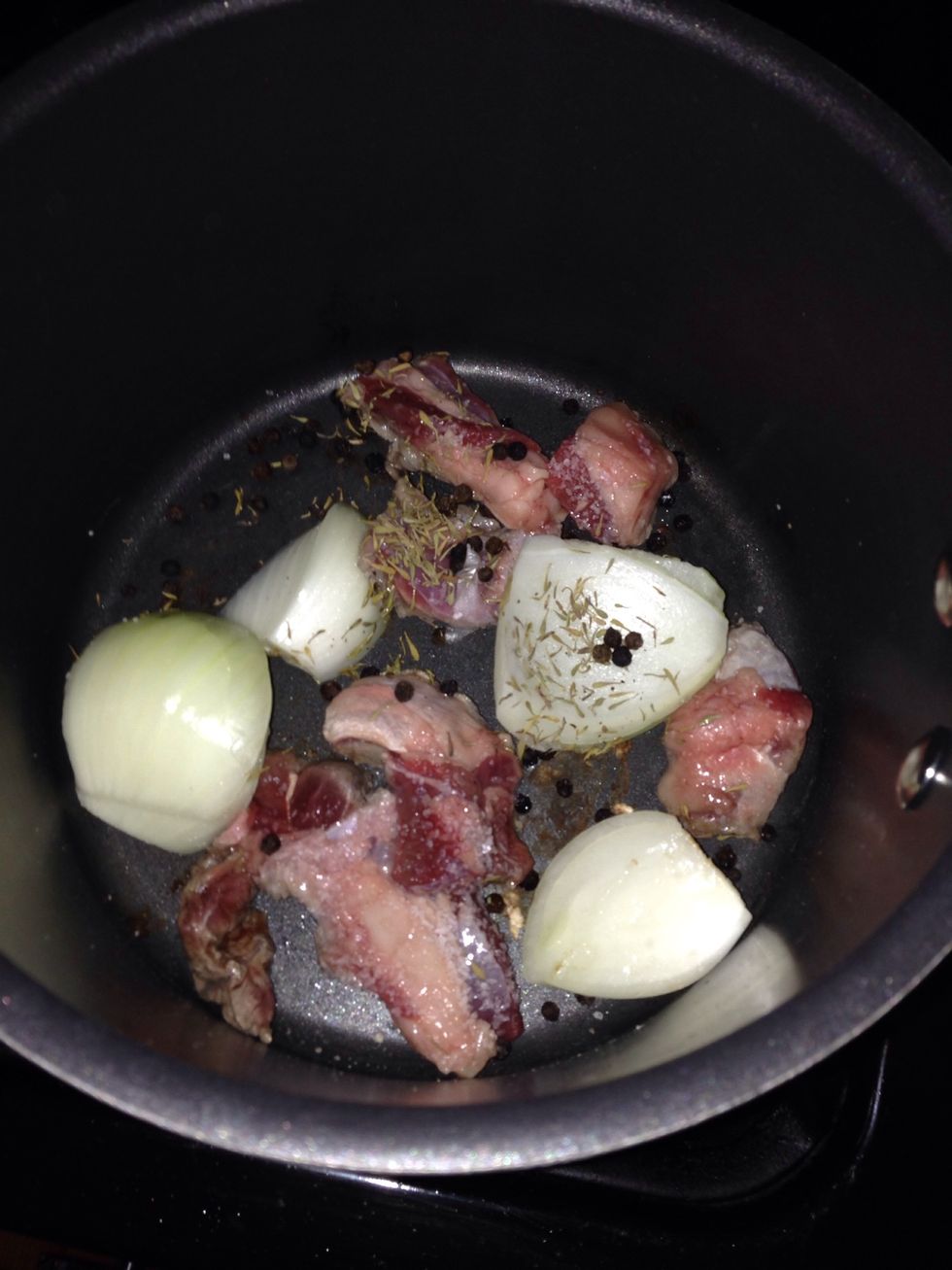 Okay I used the scraps, some onion, pepper corns, salt and thyme to make beef stock. (if you used good canned stock it wouldn't be the end of the world).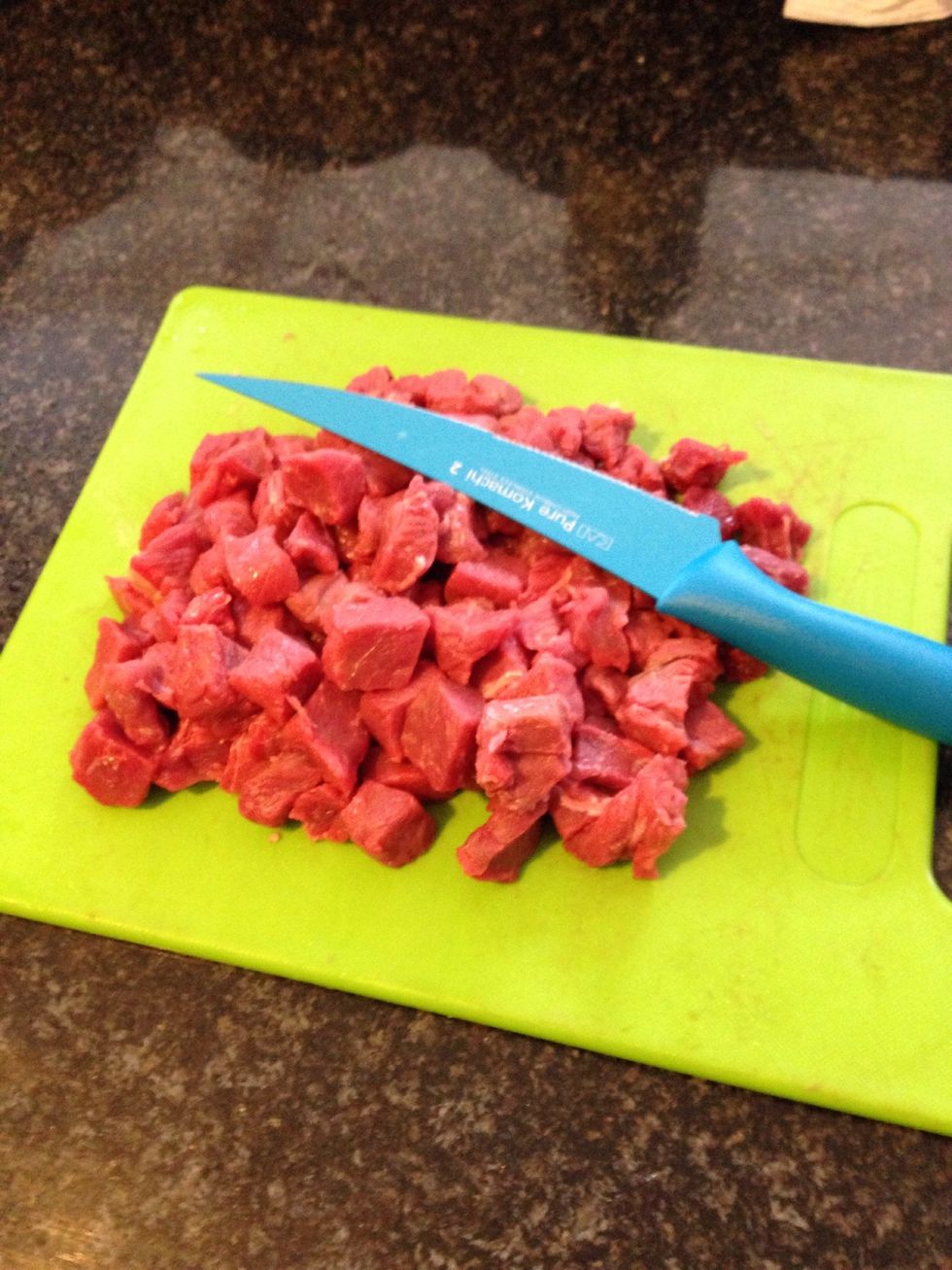 Cut the trimmed meat into uniform smallish cubes.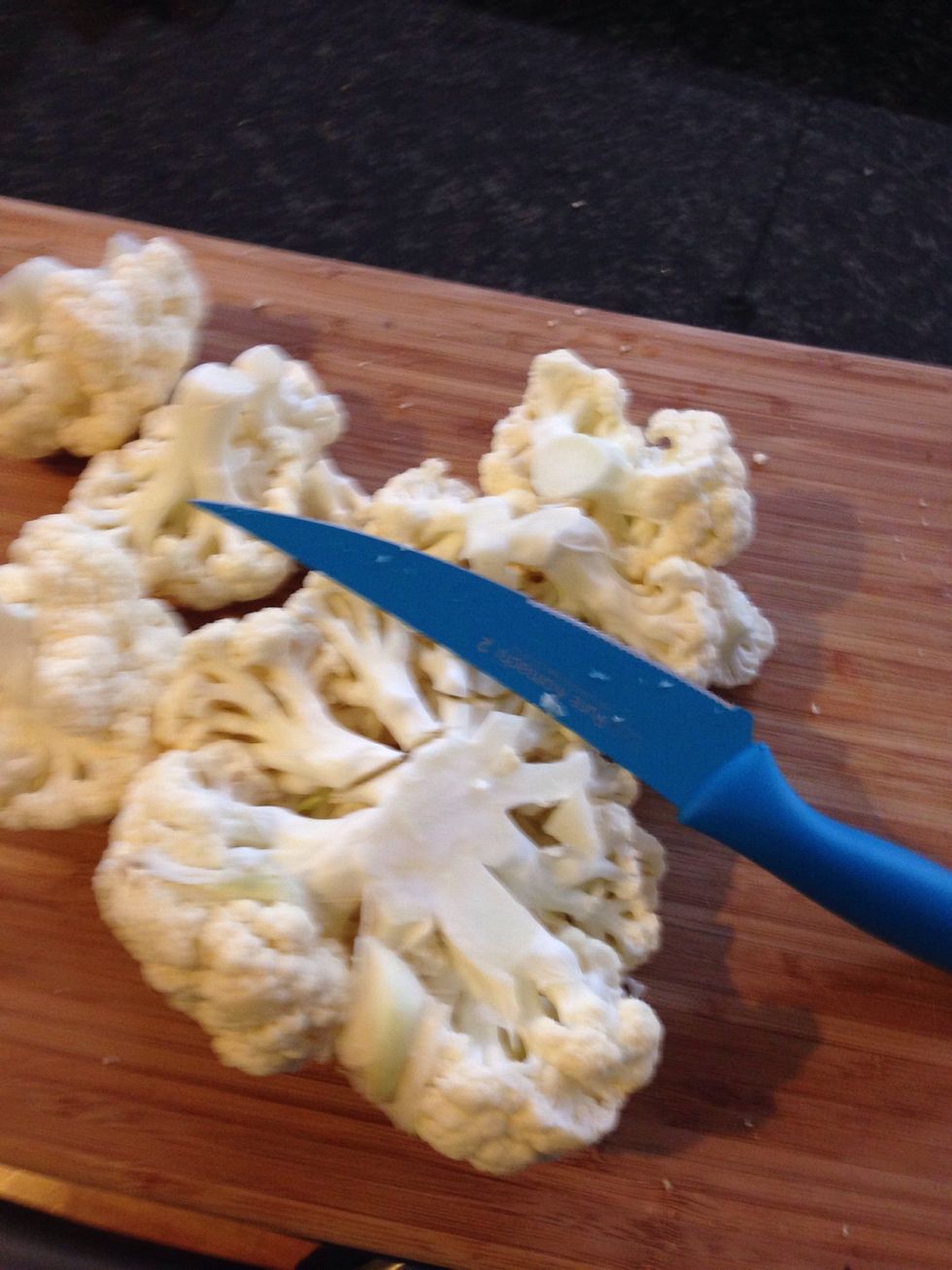 This is a raw cauliflower head (broken down).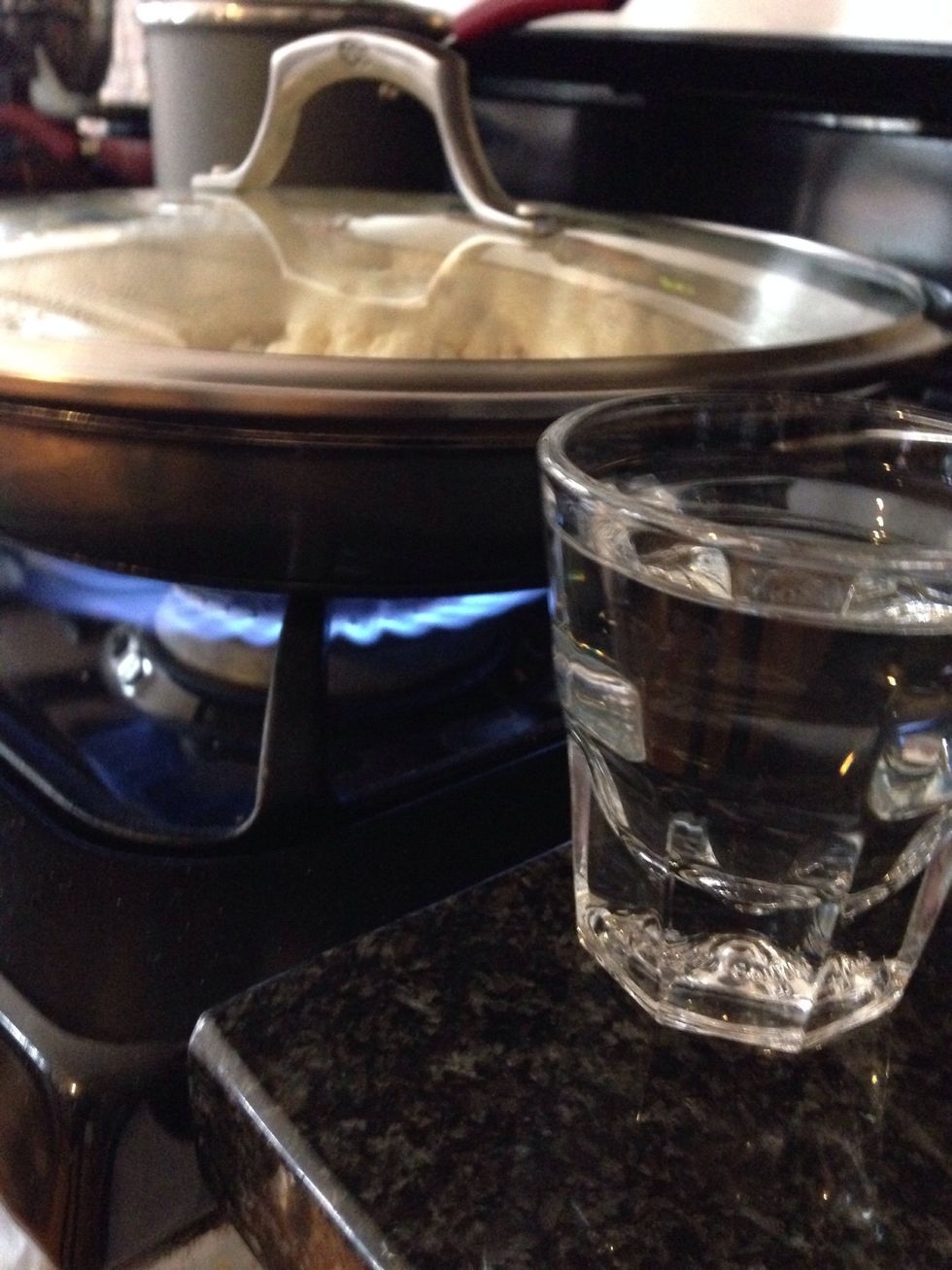 The cauliflower needs to be steamed (not boiled). This is how I do it because I don't like microwaves: 1. Cauliflower into a very hot dry pan. 2. Shot glass of water 3. Put on lid.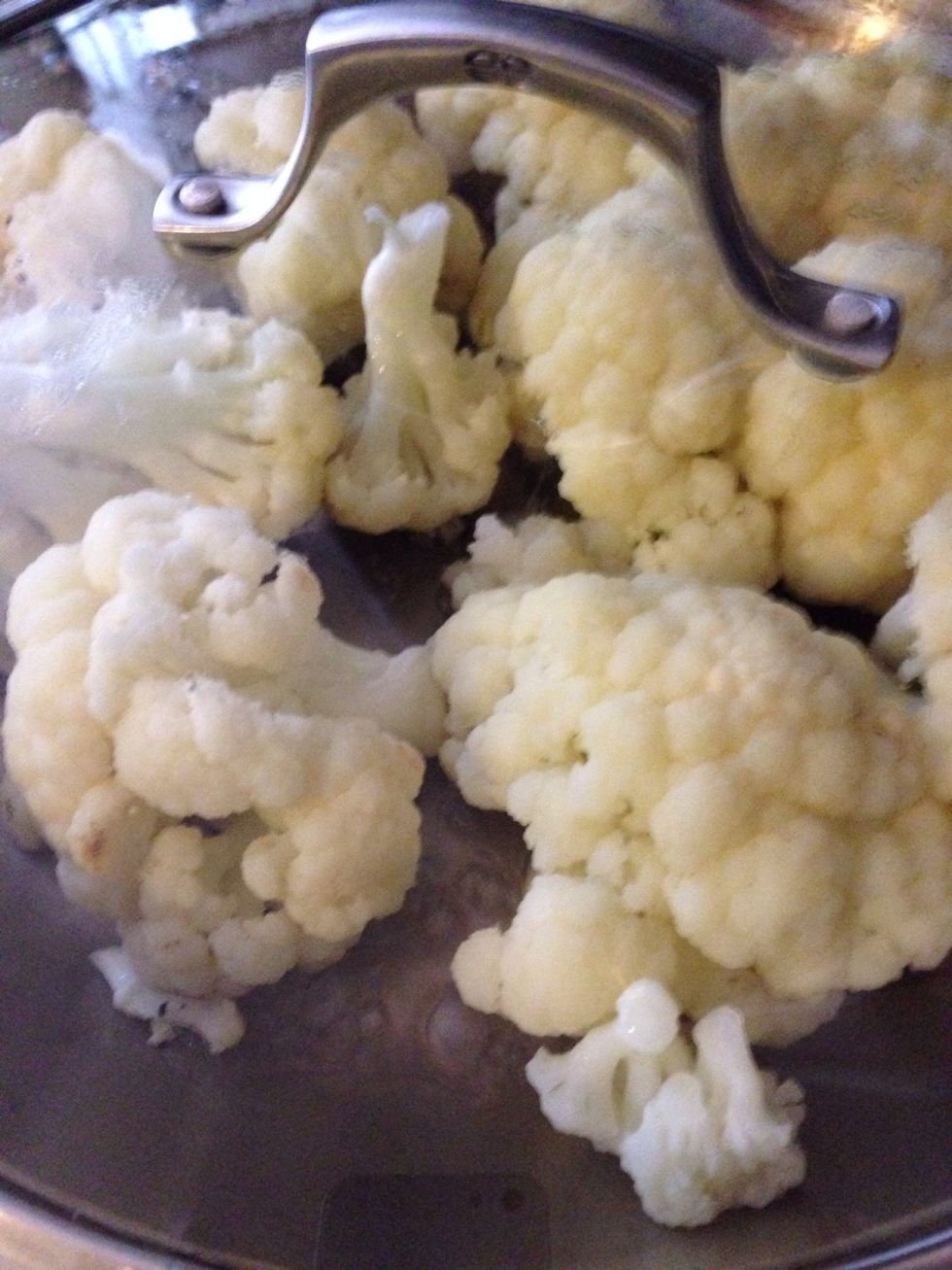 Doesn't look like it, but there's crazy steam in there. Don't take of the lid. Let it go until the shot glass of water is gone and the cauliflower will be done (3-4 mins).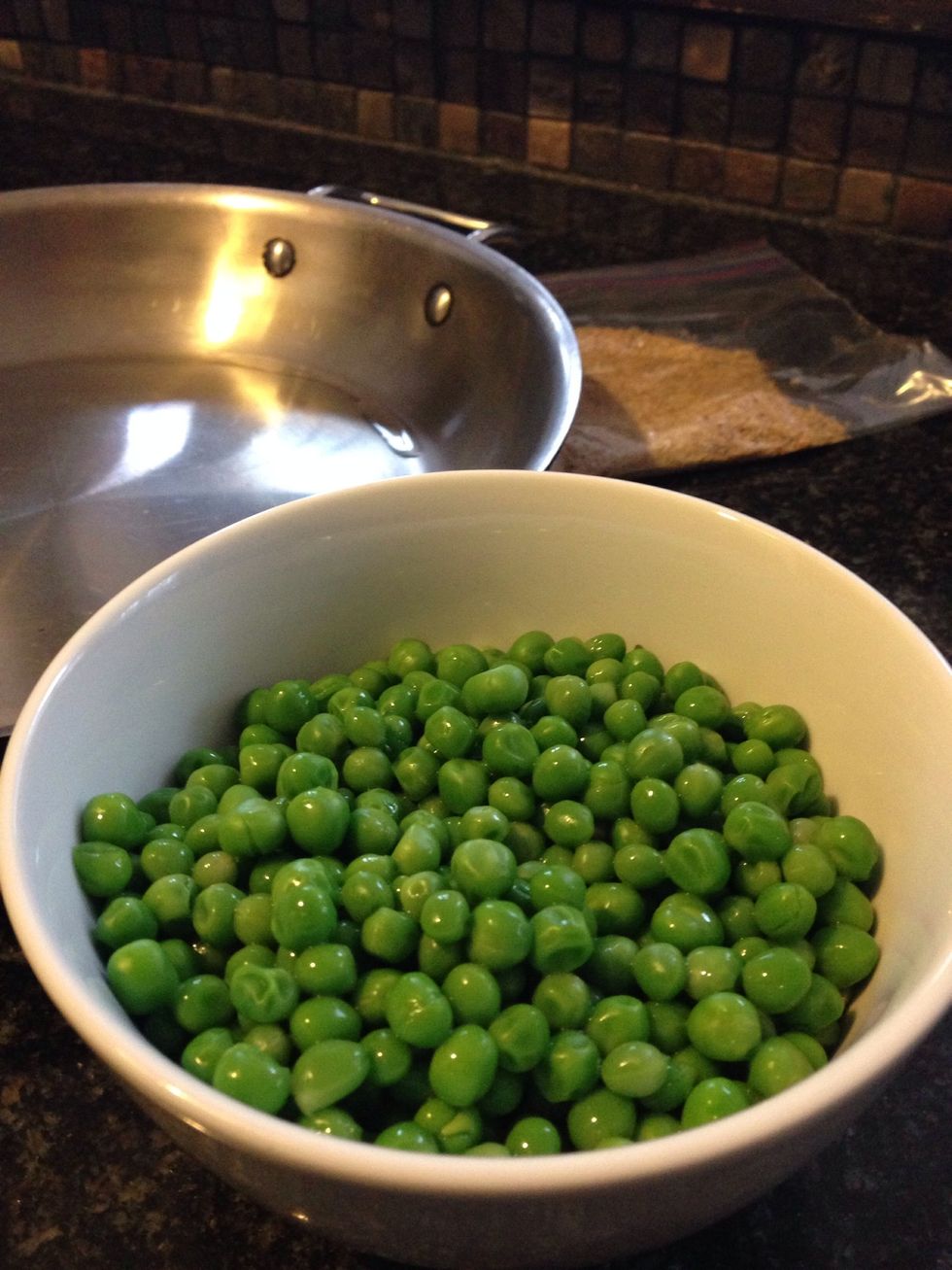 Same deal with some green peas.
1/2 cup mil 1/2 cup whole cream bring to just below a boil.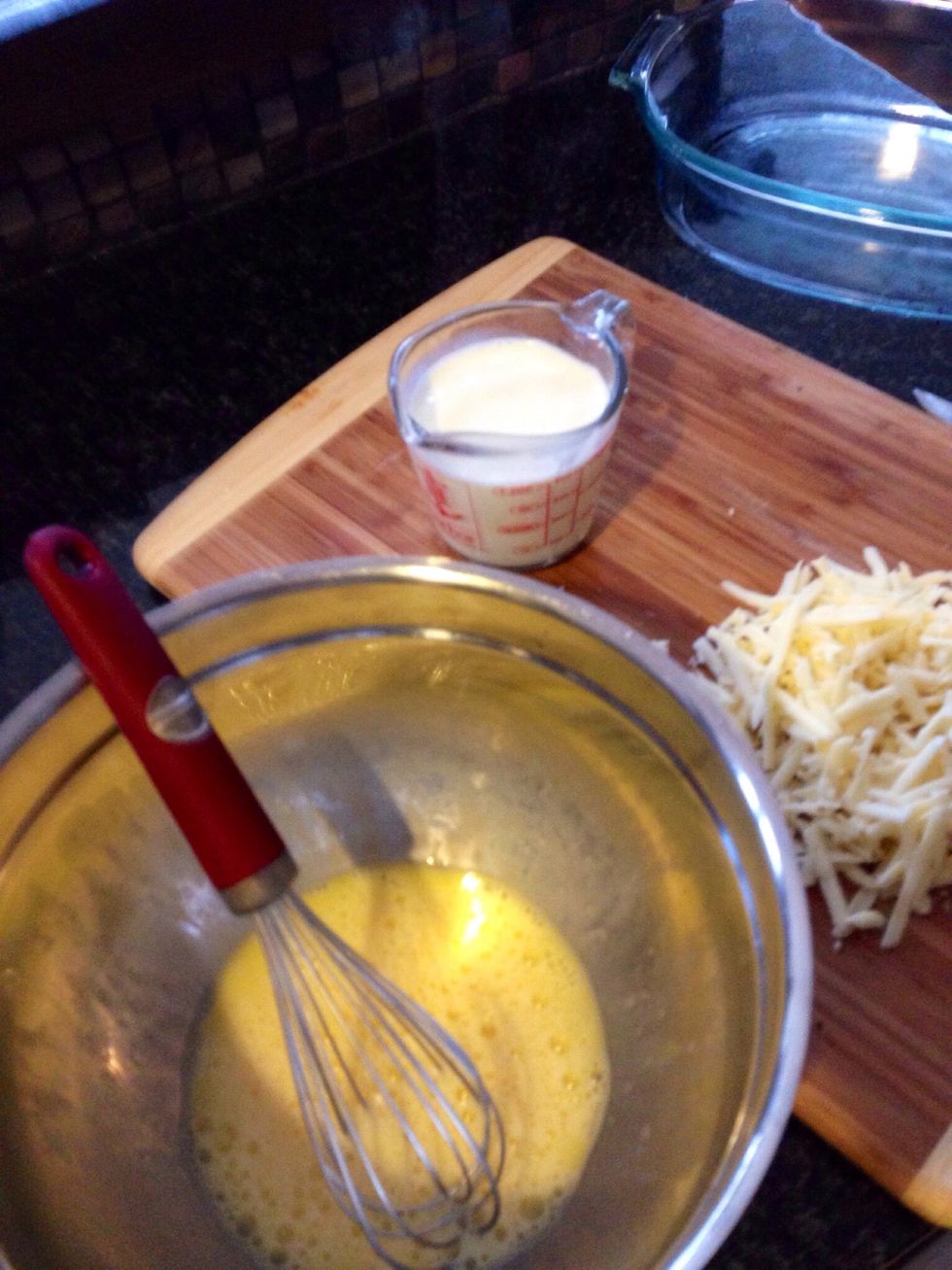 Beat three eggs and grate 4 ounces of sharp white cheddar. Temper the eggs with the hot milk/cream by whisking in the hot liquid slowly (if you scramble eggs you went too fast) Add cheese while hot.
Pour the melted egg/cheese mixture onto the steamed cauliflower. I use this ridiculously cool blender, but you can also use one of those stick blenders.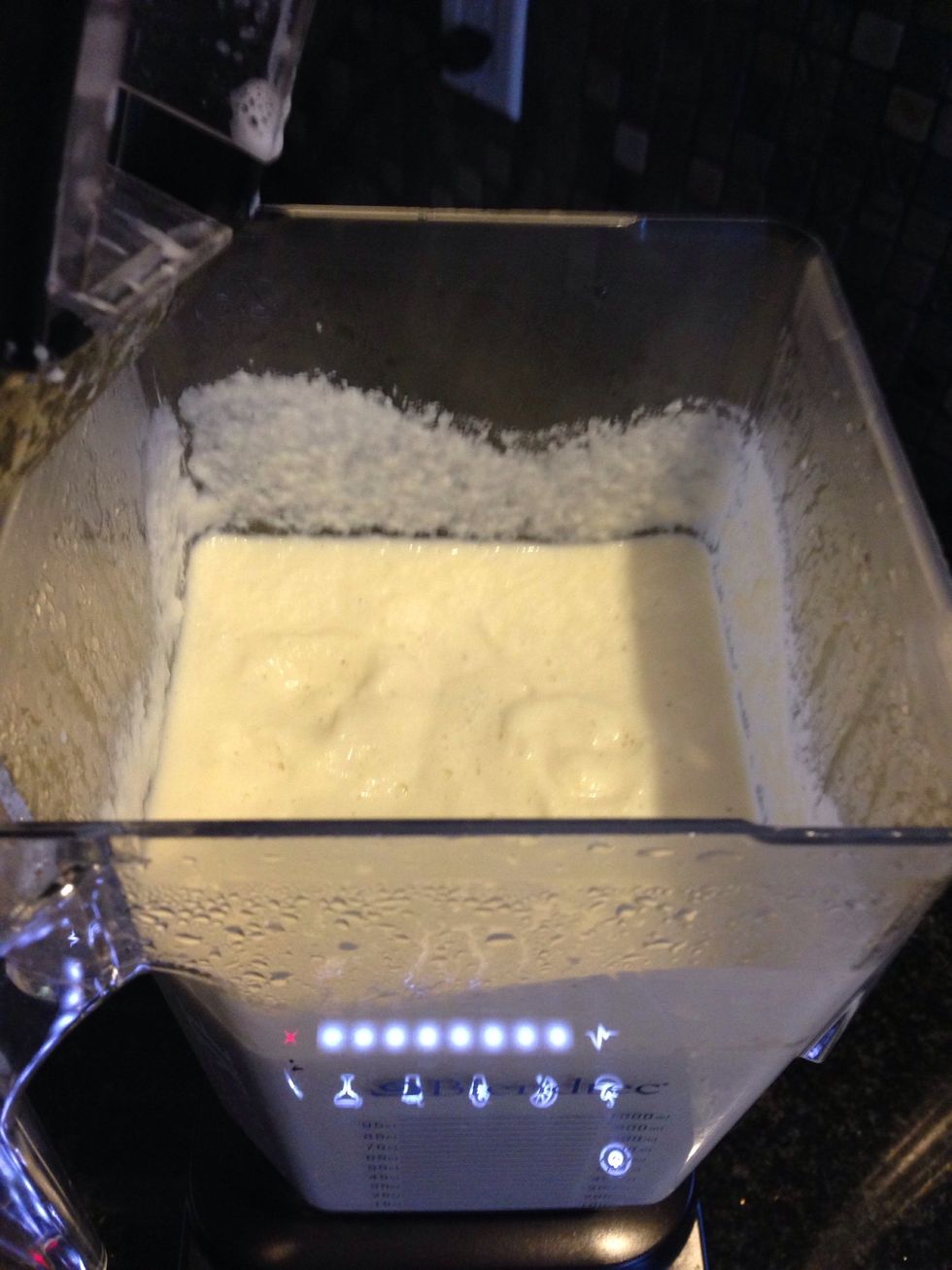 Press the "batter" button.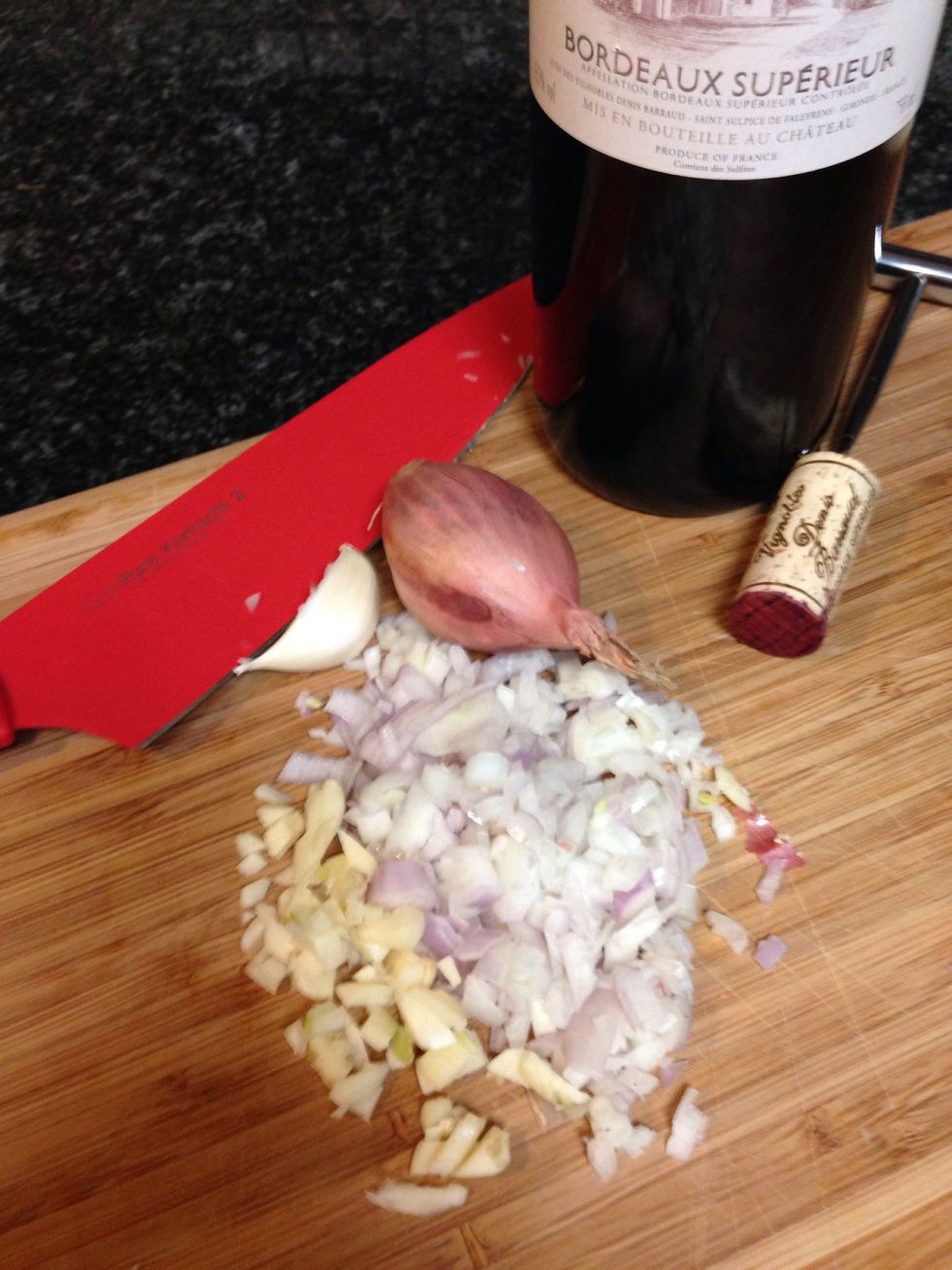 Now three shallots and two gloves of garlic and open your red wine of choice.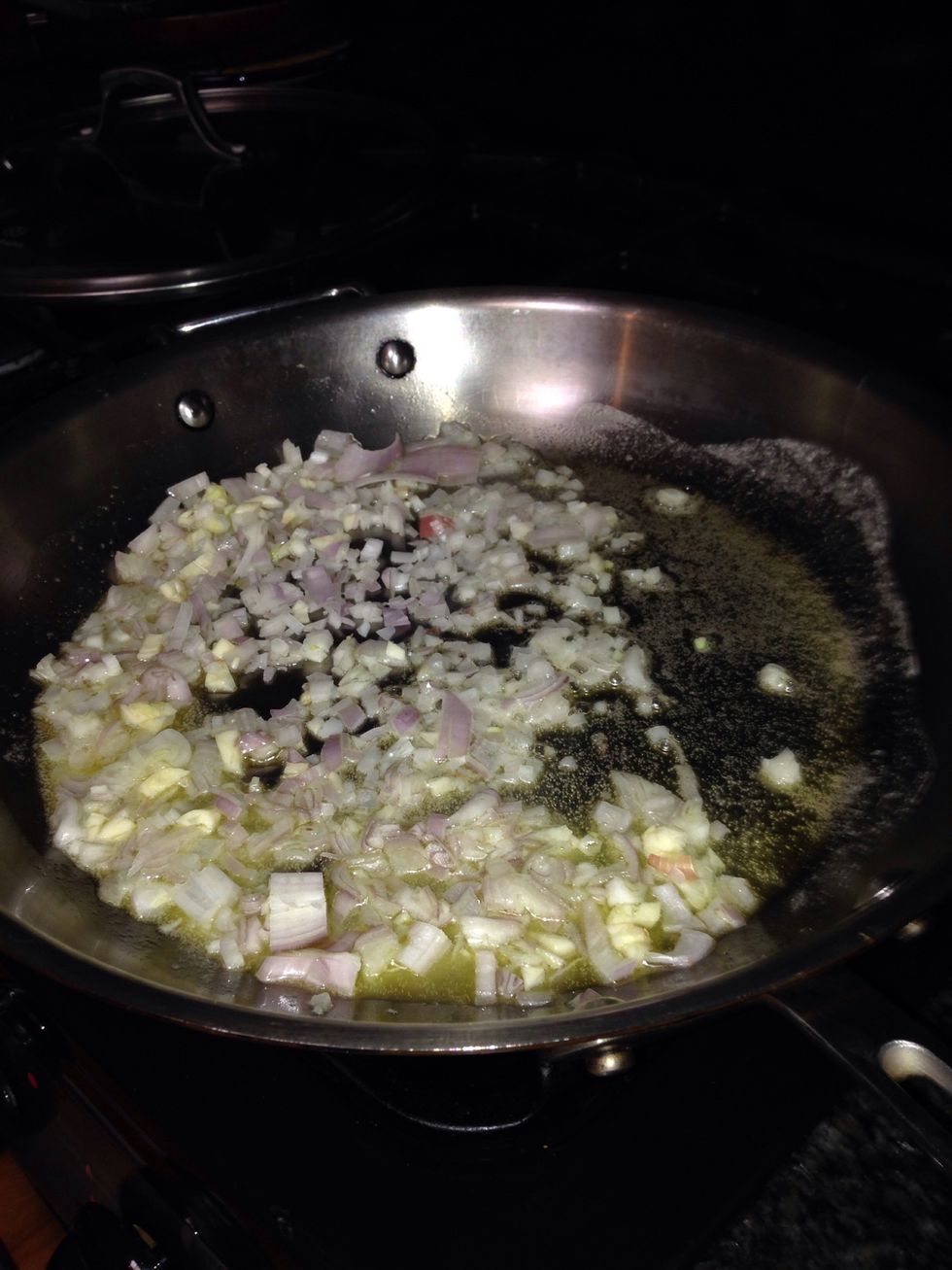 Sweat the shallots and garlic in tablespoon each of butter and olive oil. Reserve this so you can use the pan to brown the meat.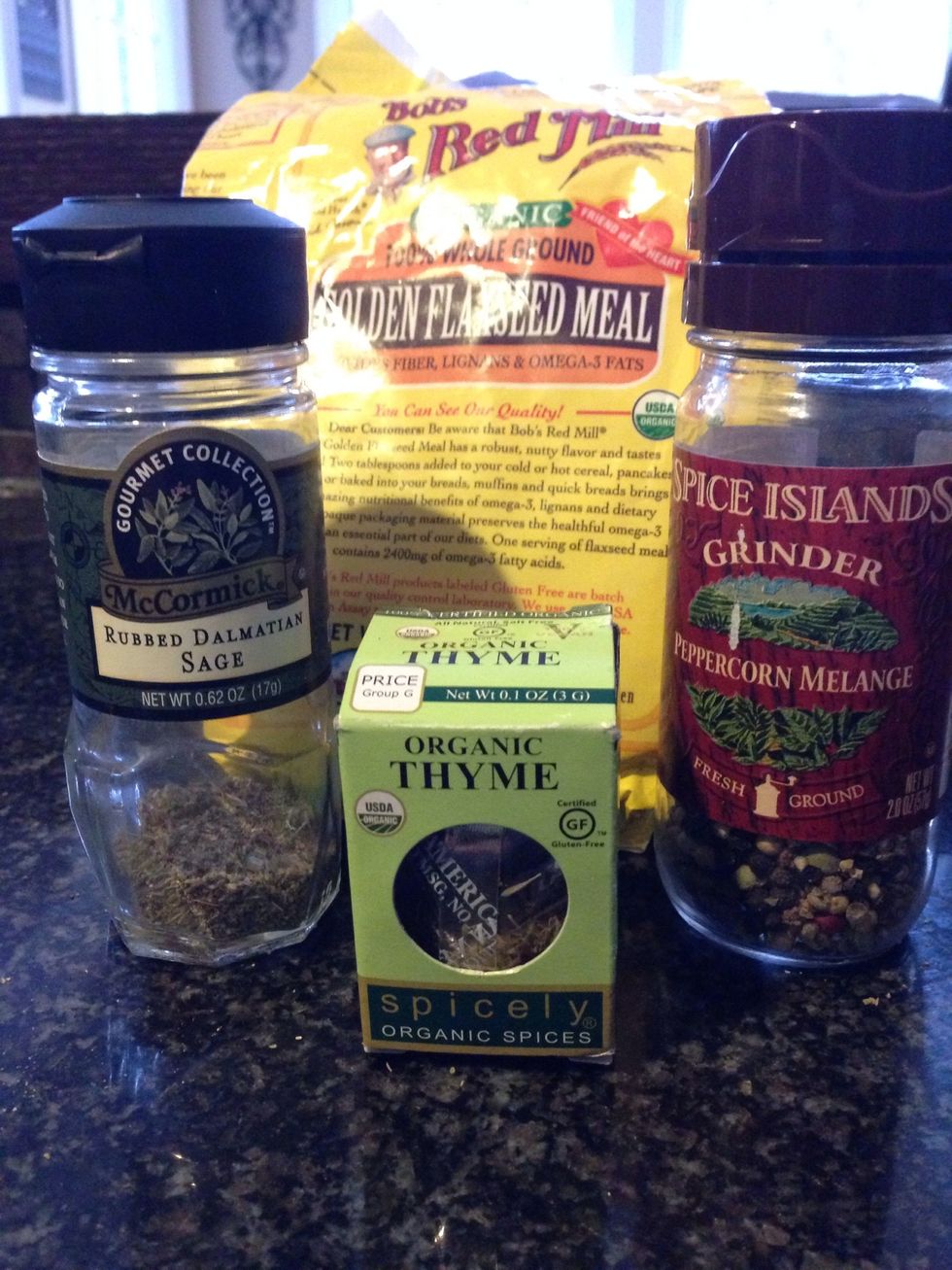 Mix Teaspoon of kosher salt. Tablespoon of rubbed sage. Tablespoon of thyme. 1/2 tablespoon of black pepper. 1/4 cup of flax meal.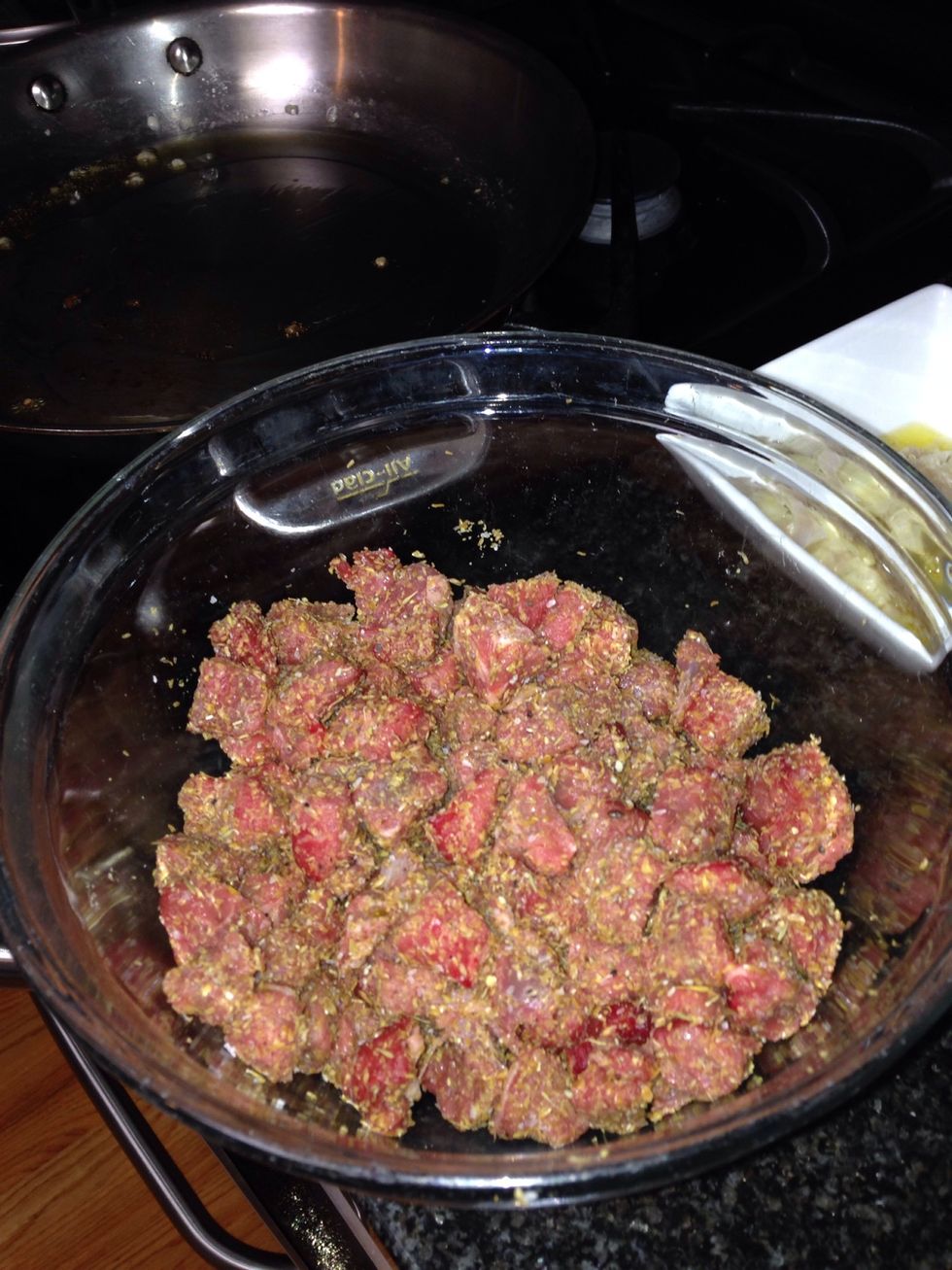 Add beef and mix well to coat the meat. Add another tablespoon of olive oil to the pan and heat it to medium high. brown the meat (sizzle). Flax meal will burn easily so scrape and stir a lot.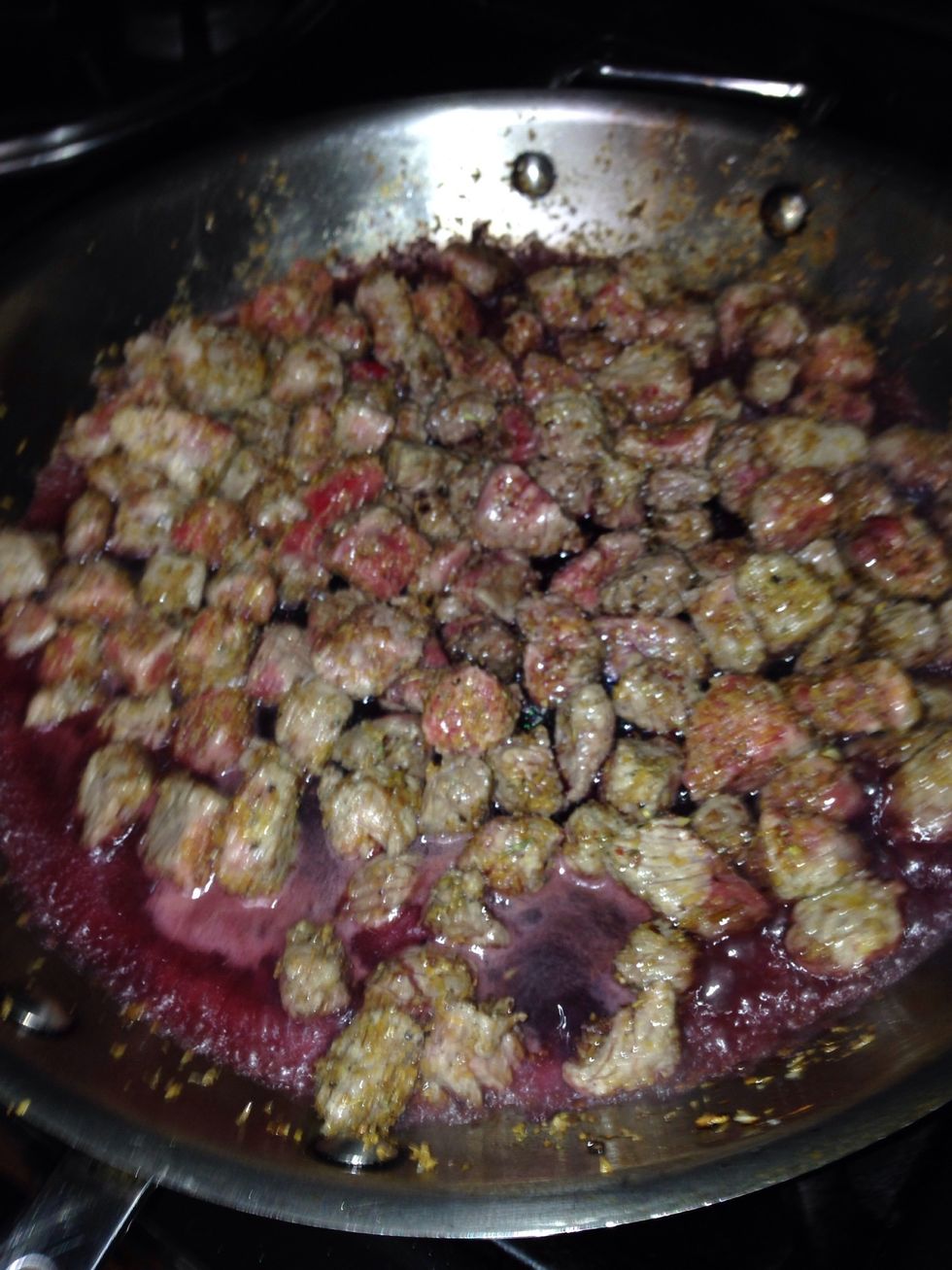 When just brown (still rare), deglaze the pan with 1/2 cup or so of the red wine.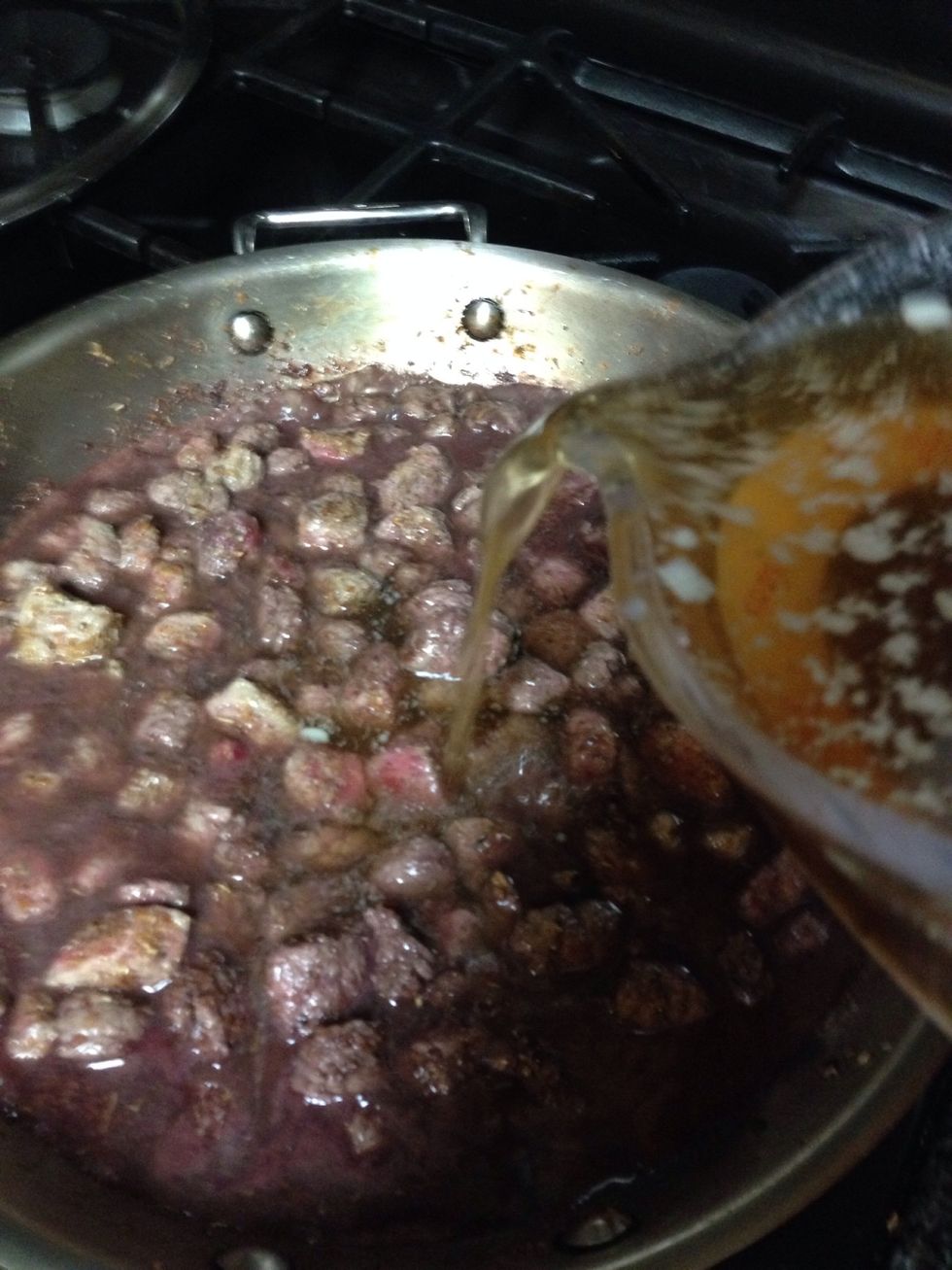 Add a cup of beef stock.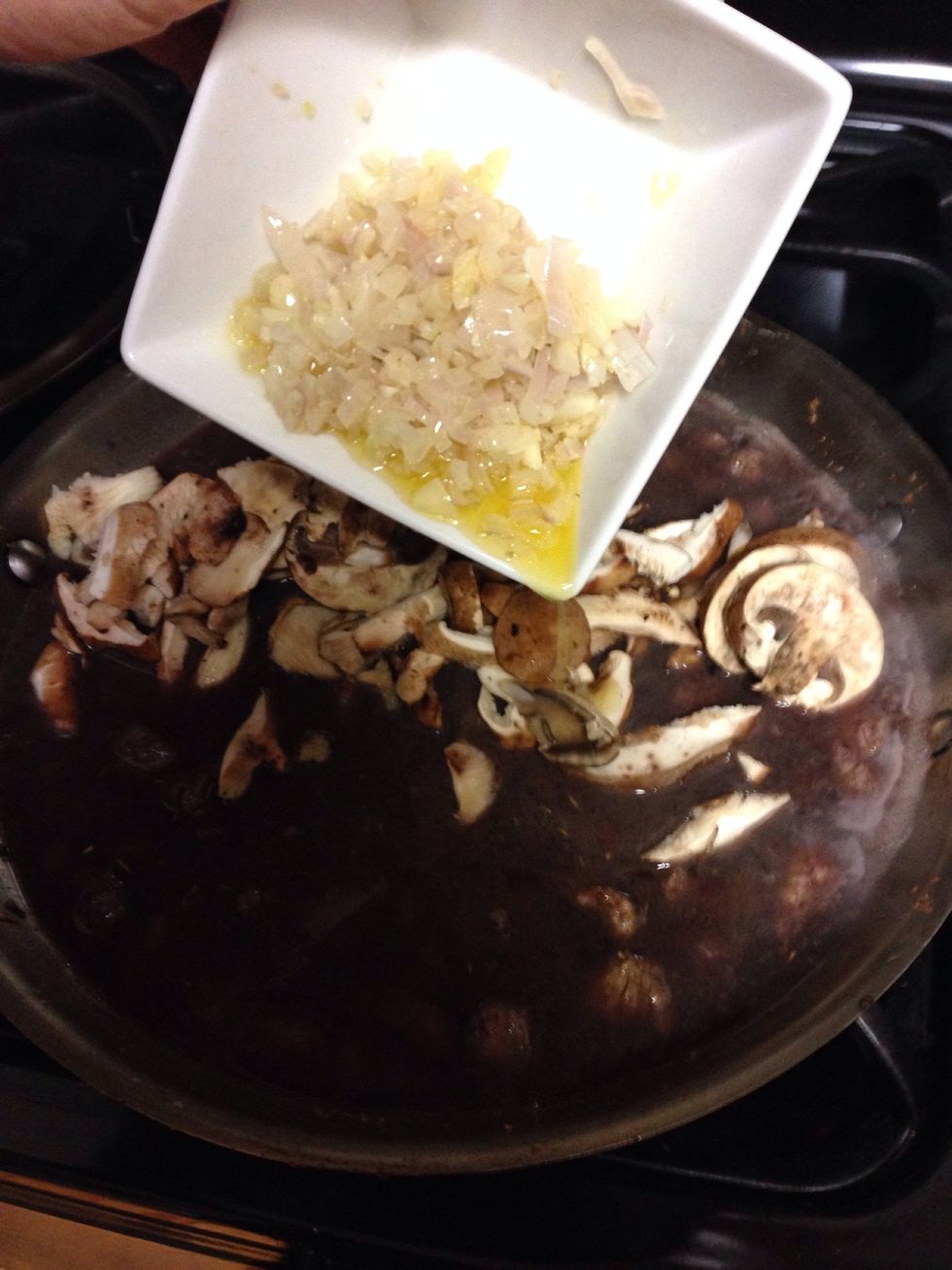 Add mushrooms (I used a blend of portabella, shitake, oyster& button) and the reserved shallots and garlic.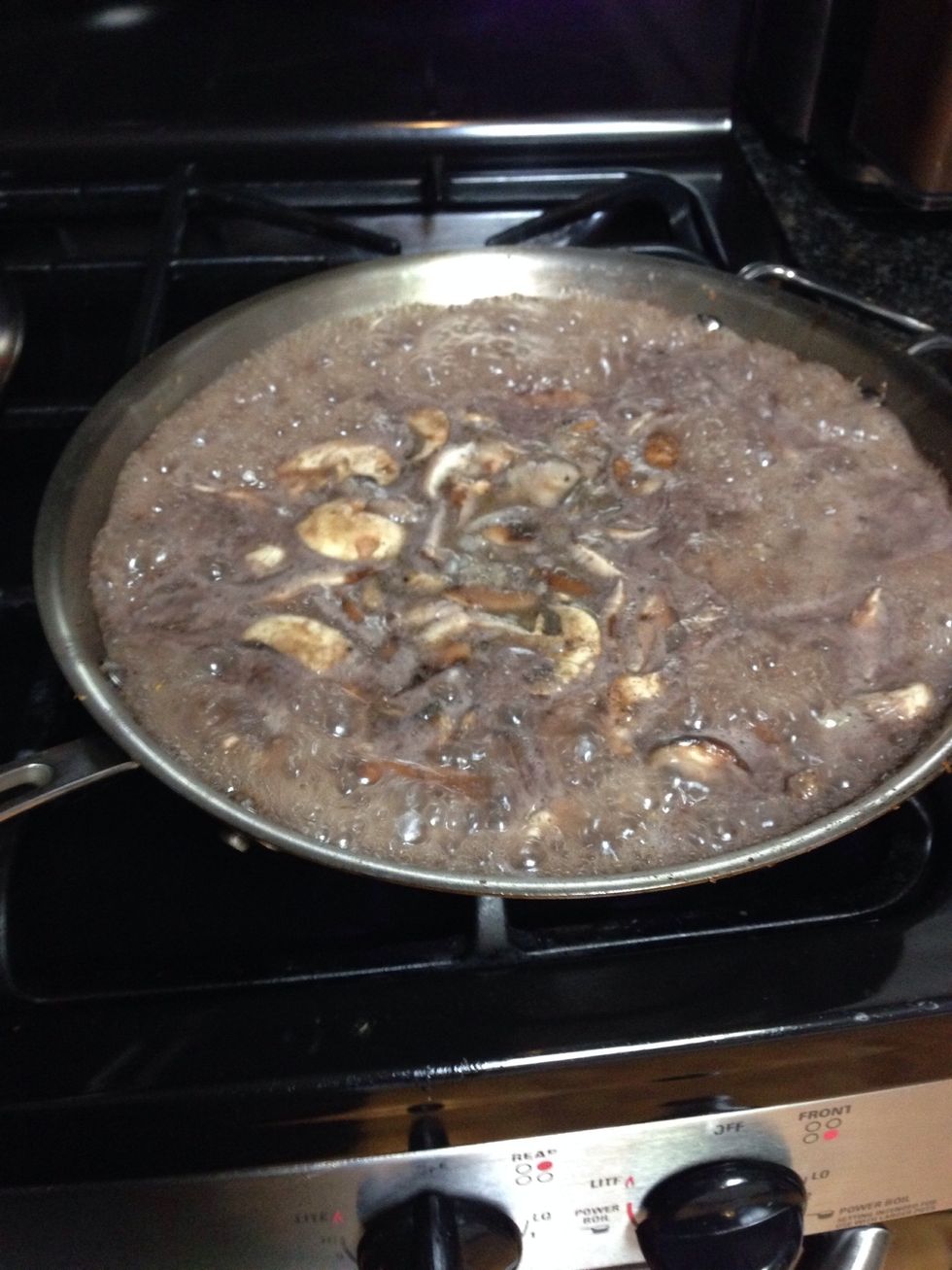 medium high-ish heat. Stir down sides and keep it moving in the pan until liquid reduces by 1/3.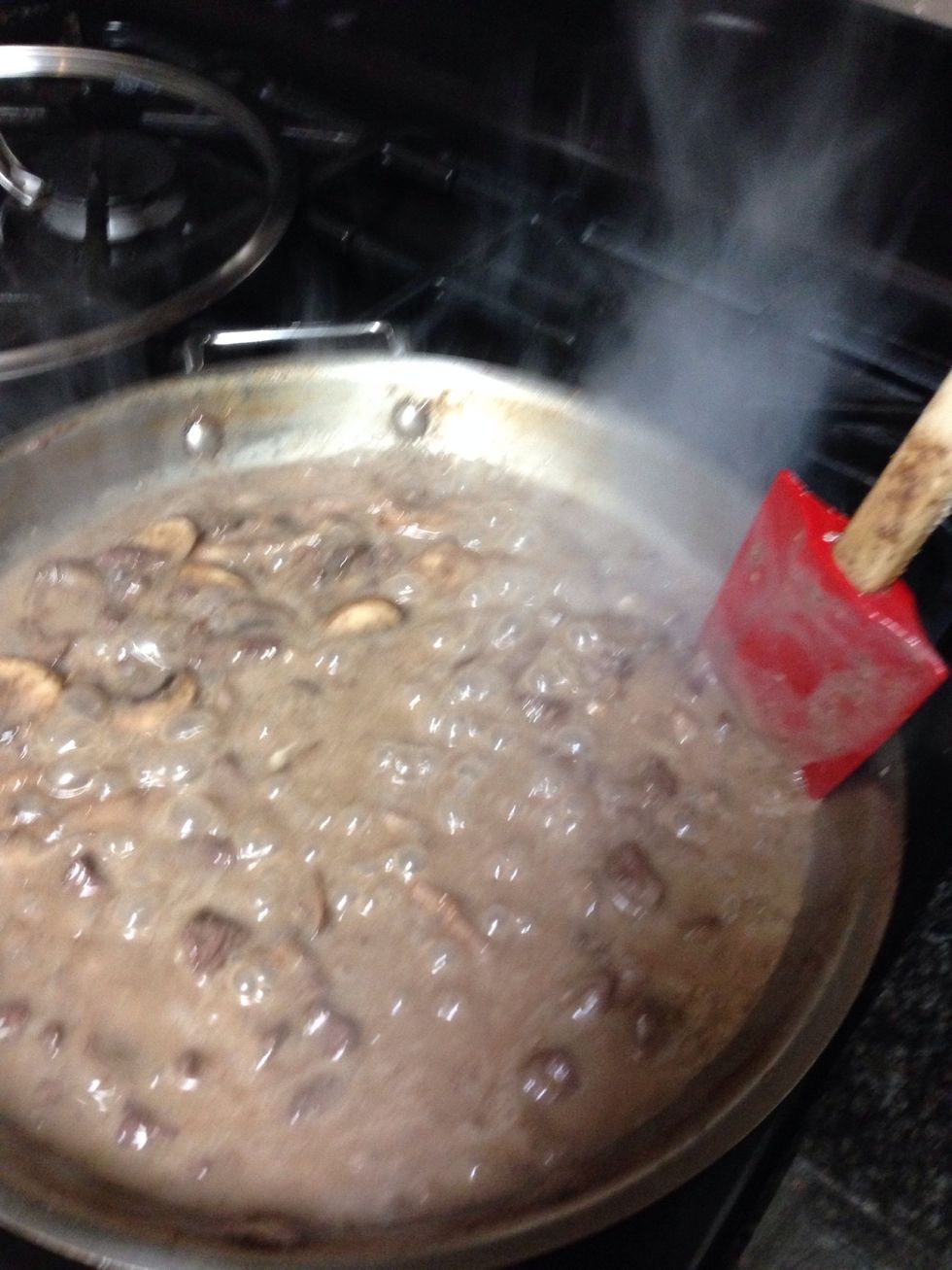 Finish with a splash of cream.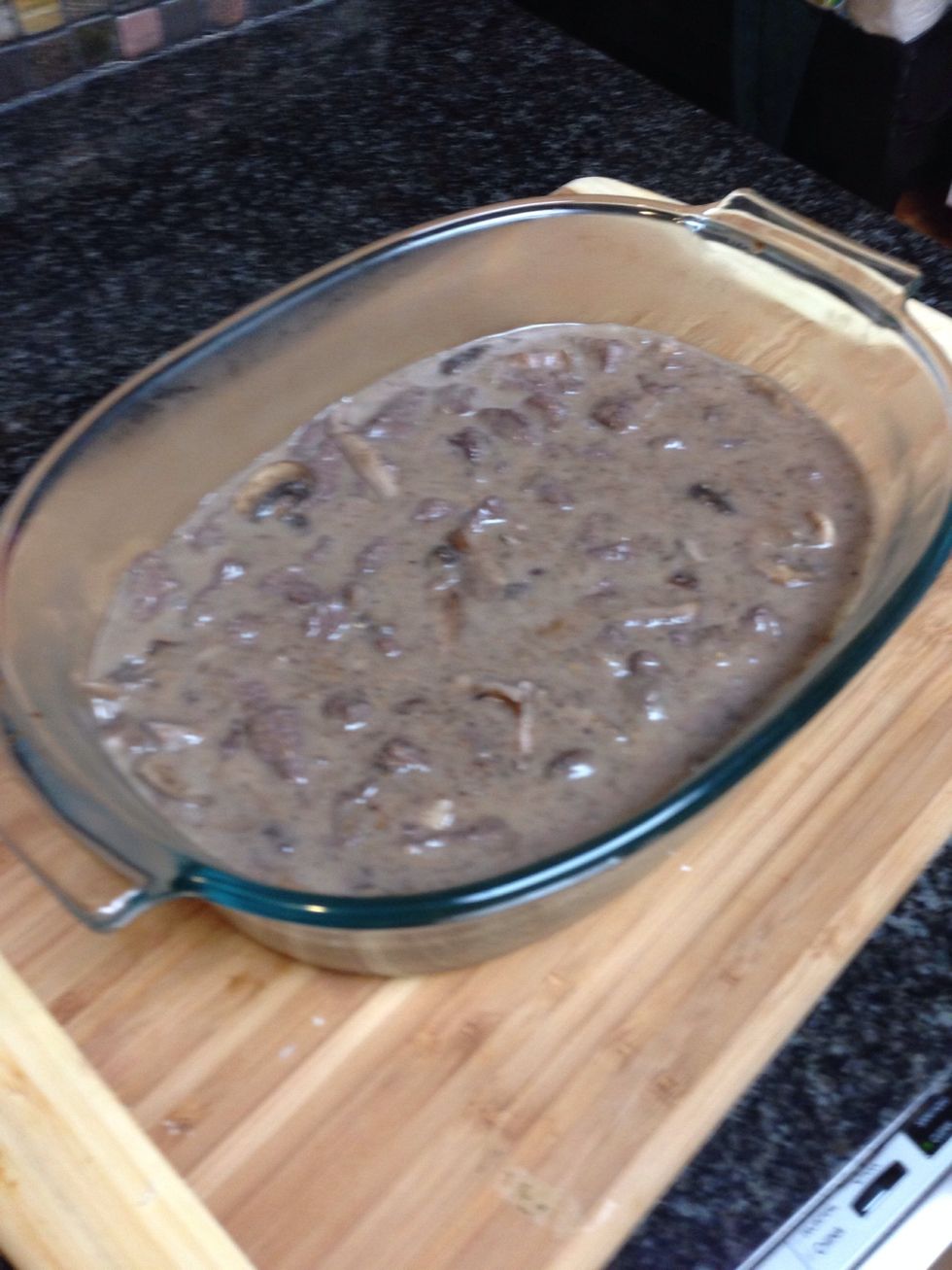 Into a casserole. You could use individual soufflé dishes (I just didn't have any).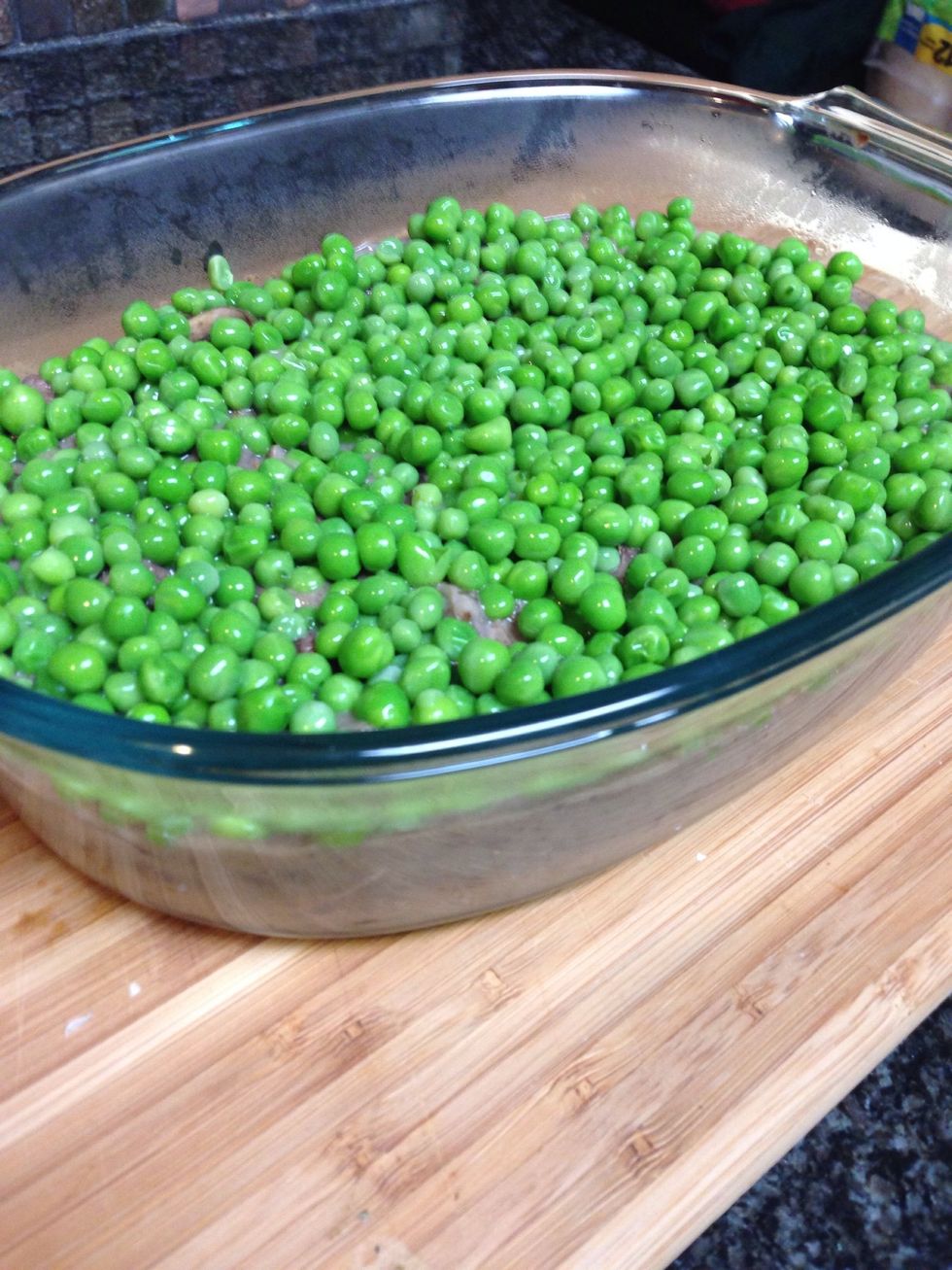 The pea layer.
Top with the cauliflower mash.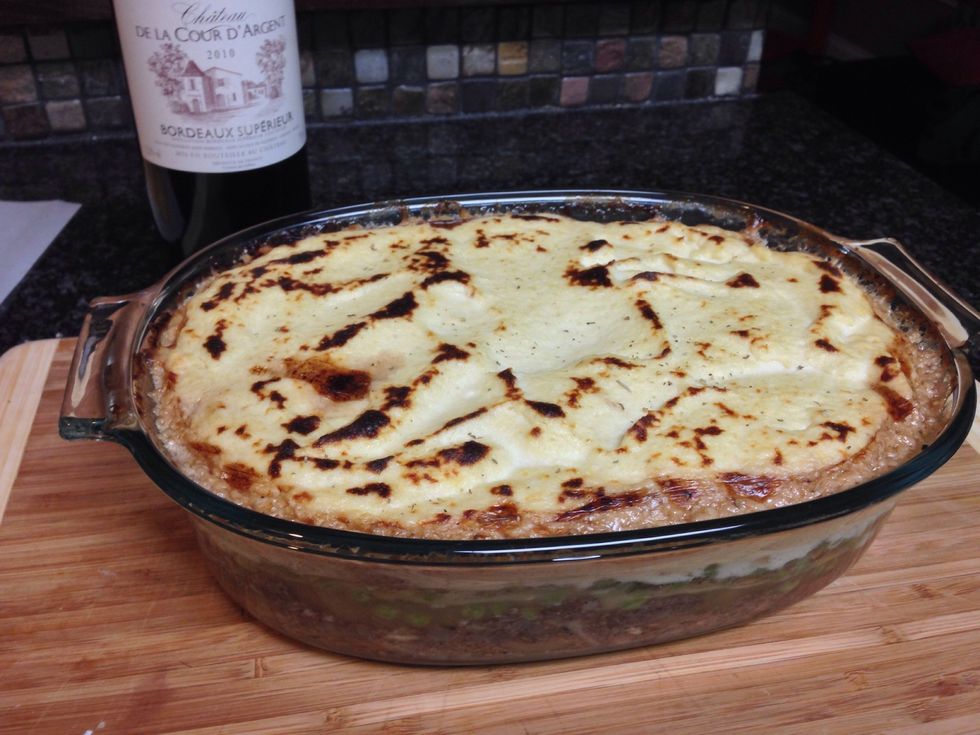 Bake at 375°F for 25 mins with a broil at the end.
Serve with the crispy Romano and pancetta chips.
1.0 Head of Cauliflower
4.0oz White Cheddar Cheese
1/2c Red Wine
1.0c Beef Stock
1.0 Package of Assorted Mushrooms
2.0 Cloves of Garlic
3.0 Shallots
3/4c Whole Cream
1/2c Milk
2.0lb Prime Sirloin
1/4c Flax Seed Meal
4.0Tbsp Assorted Spices
4.0oz Romano Cheese
1/4lb Pancetta