Ingredients
In a bowl combine beef and soy sauce. Cover and refrigerate for 10 min up to 1 hour. Meanwhile whisk sauce ingredients together in small bowl. In another bowl combine garlic, ginger, and 1 tsp oil.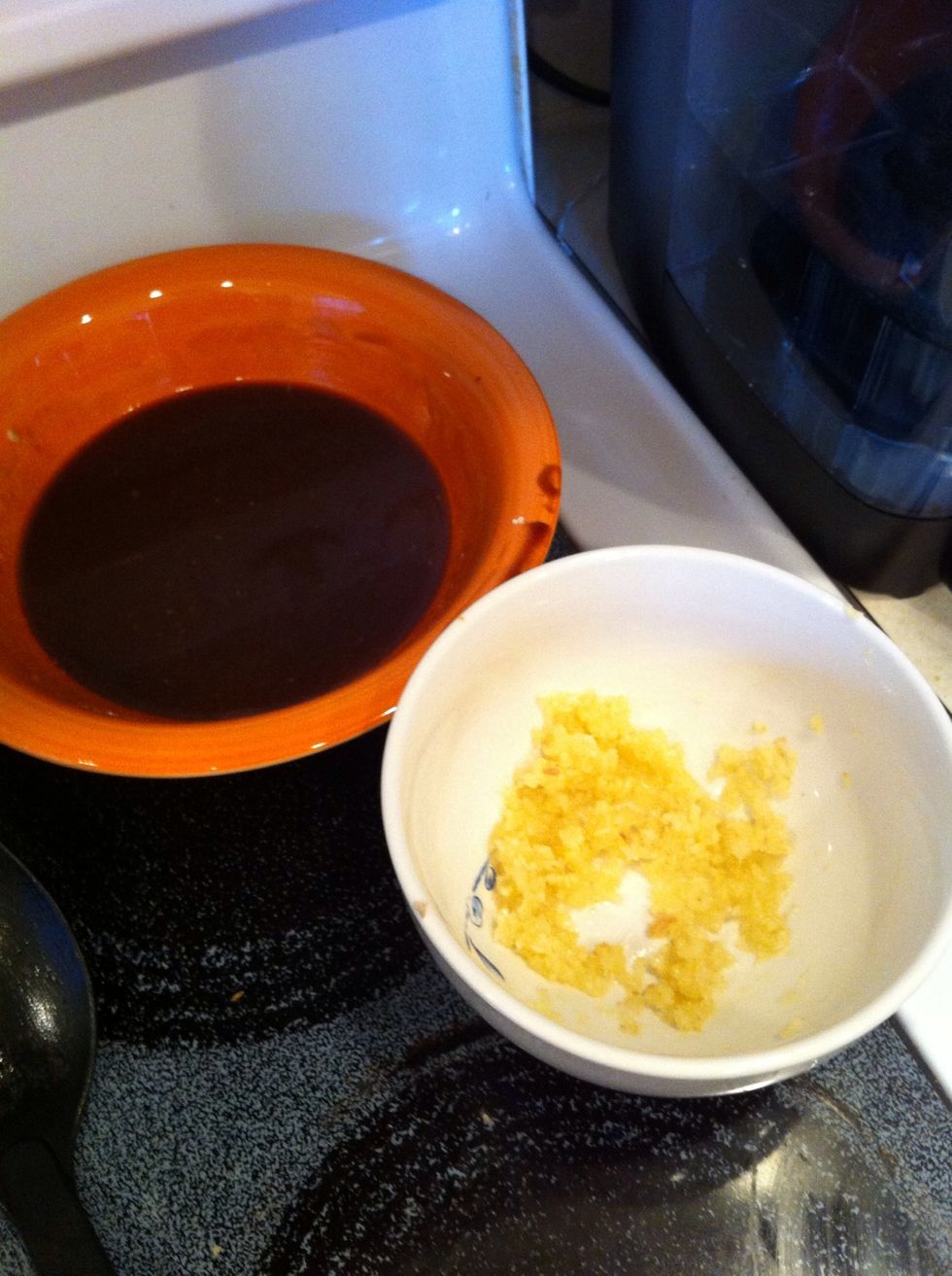 Heat 1-2 tbsp oil in skillet over med-high heat until rippling. Add half the beef & cook until brown around edges & cooked through. Transfer beef to bowl & cover with lid. Repeat with remaining beef.
Add 1 tbsp oil to empty skillet, heat until rippling. Add broccoli and cook for 30 seconds, add water, cover pan, and lower to med heat. Steam broccoli until tender, about 2 min.
Push broccoli to side of skillet, add garlic mixture. Cook until fragrant then stir mixture into broccoli. Add beef to skillet & toss to combine. Add sauce & stir until well combined. Enjoy!!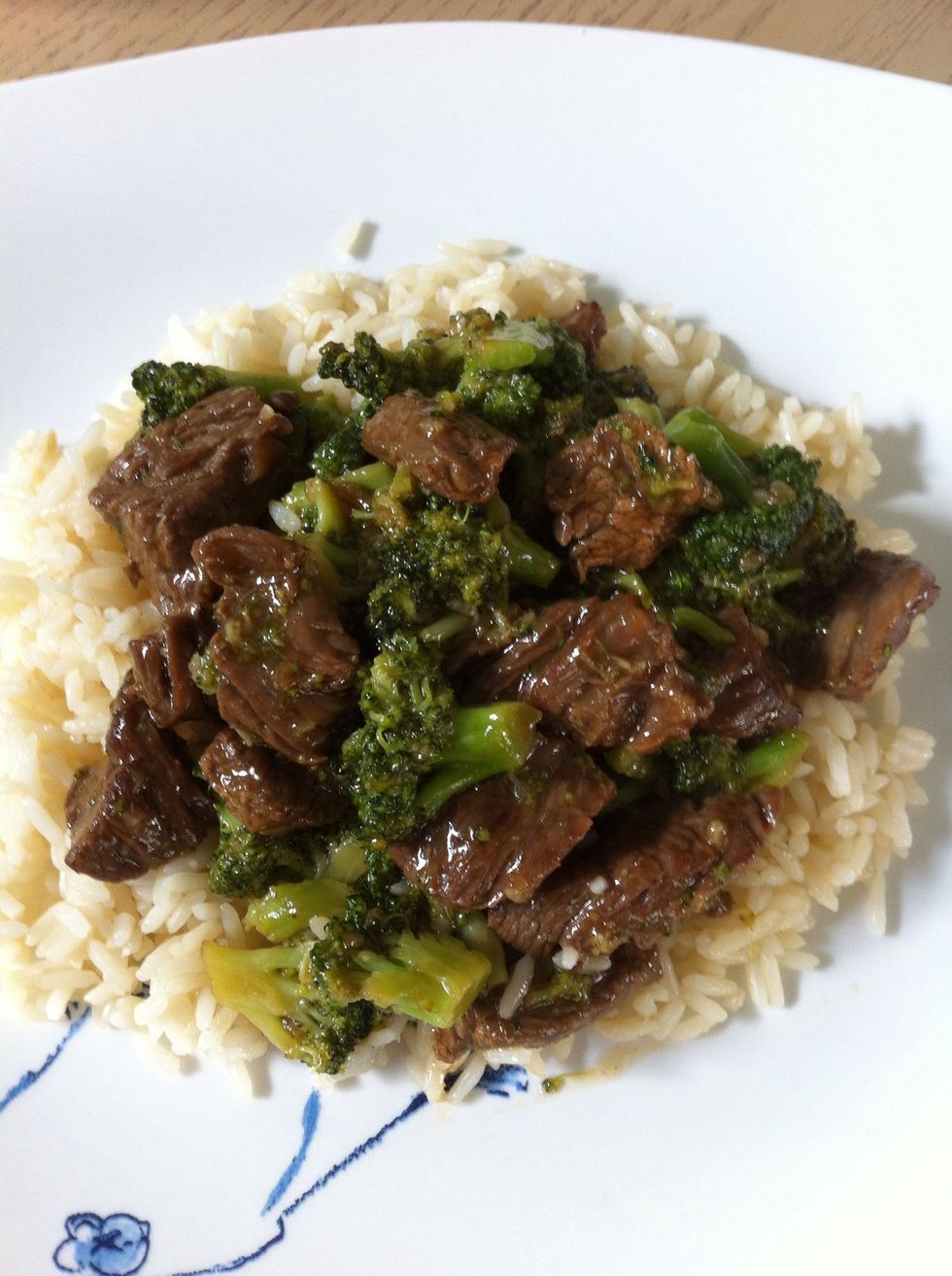 1.0Tbsp Rice wine vinegar (sauce)
2.0Tbsp Chicken broth (sauce)
5.0Tbsp Oyster sauce (sauce)
2.0Tbsp Light brown sugar (sauce)
1.0tsp Toasted sesame oil (sauce)
2.0tsp Cornstarch (sauce)
3.0Tbsp Soy sauce
1/2lb Flank steak, cut in 2 inch thick strips
6.0 Garlic cloves
1.0 Ginger
1.0tsp Peanut or vegetable oil, plus more for cooking
1/4lb Broccoli, cut in bite-sized pieces
1/3c Water