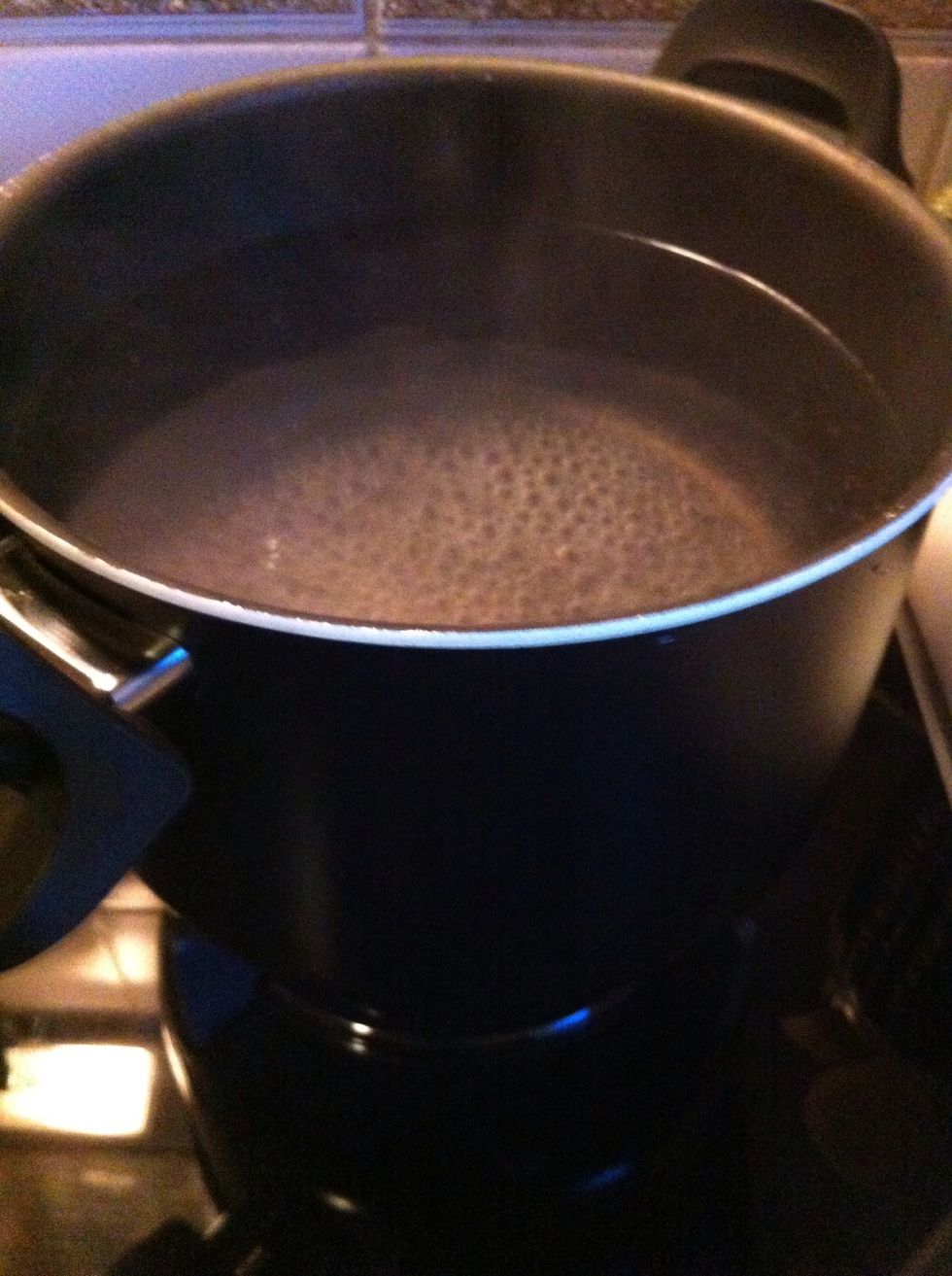 Boil some water for noodle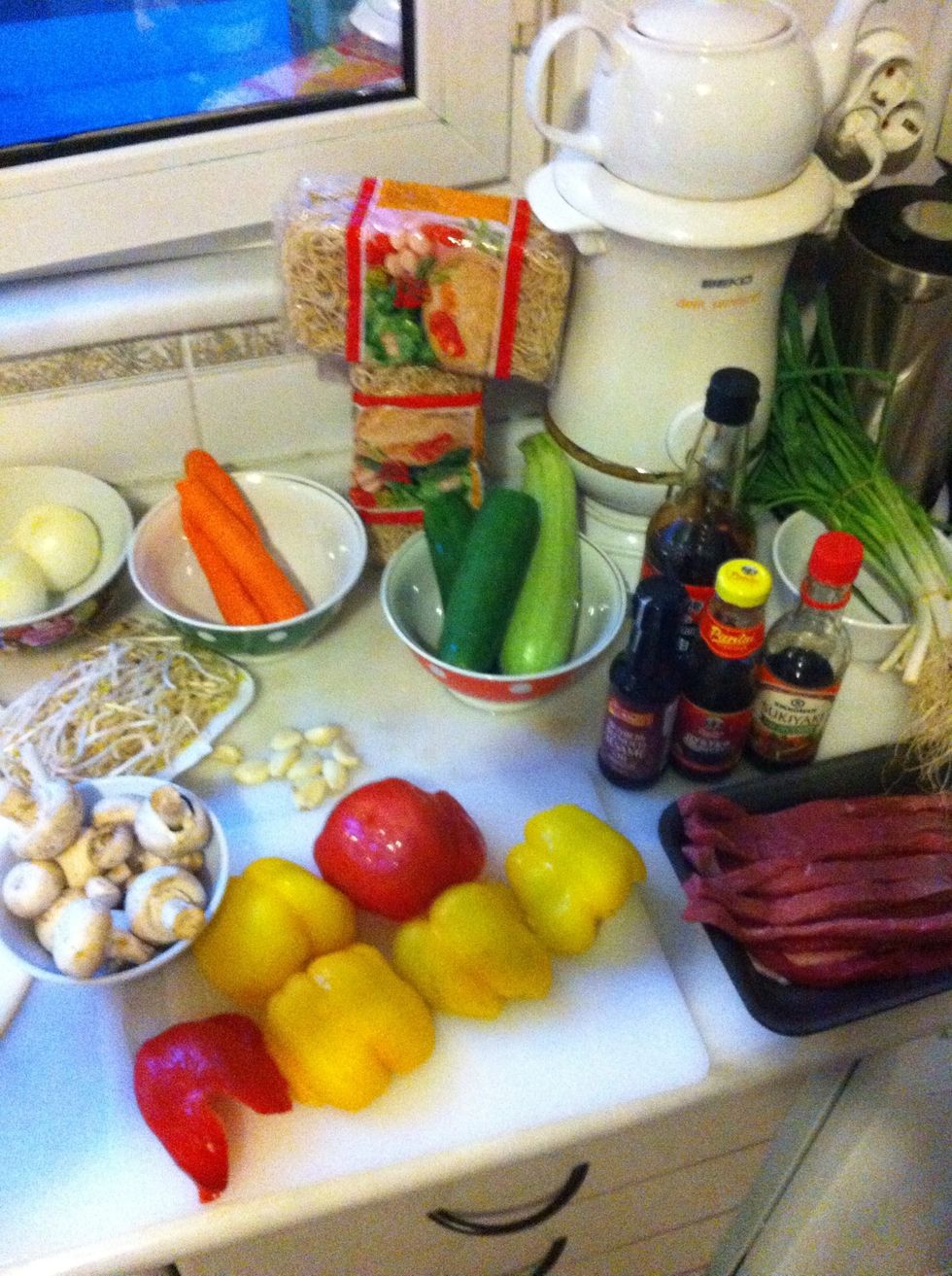 Prepare all ingredients.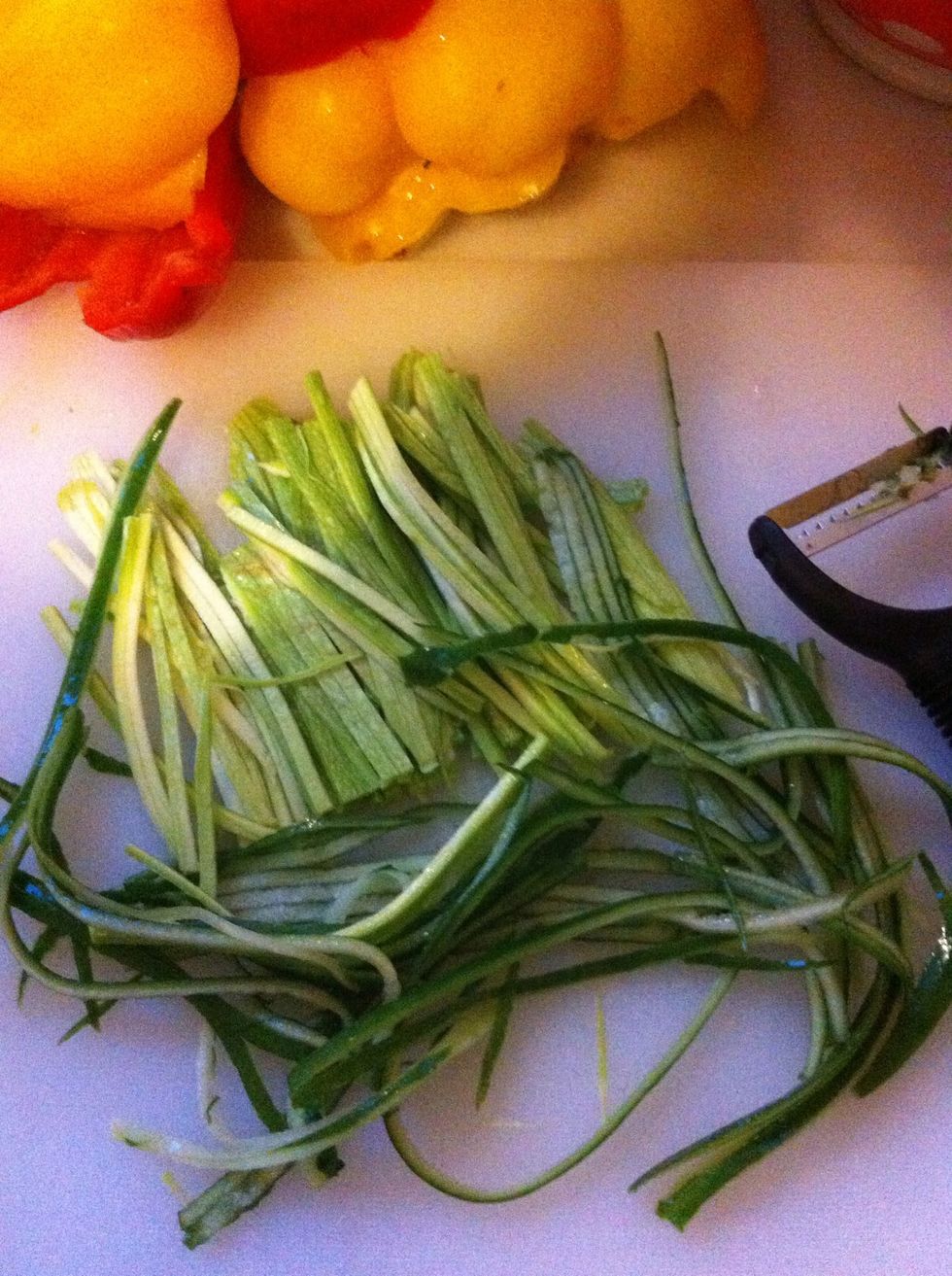 Shred cucumbers and zucchini. Discard inside the part with seeds.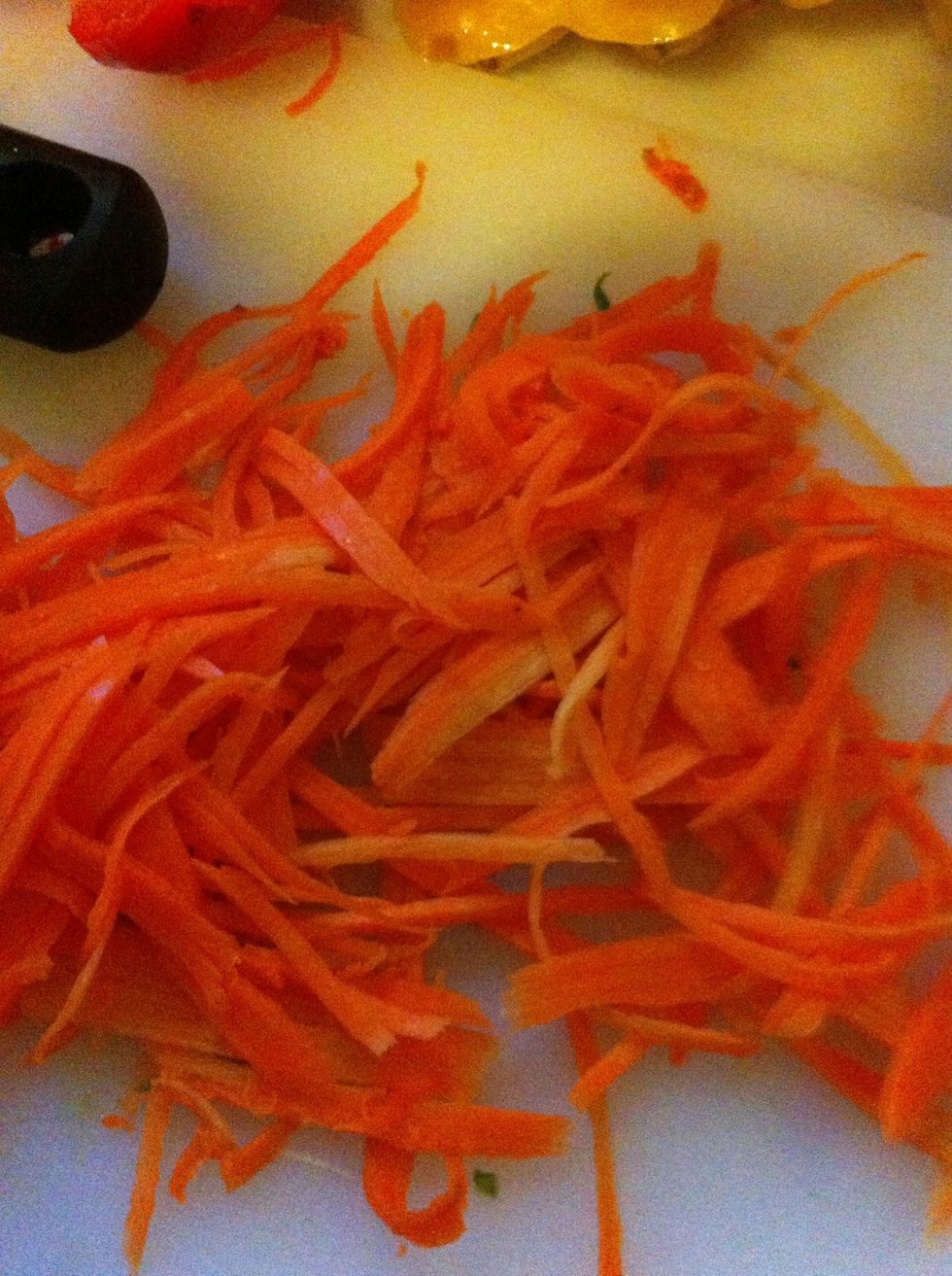 Very thin julienne the carrots or just shred....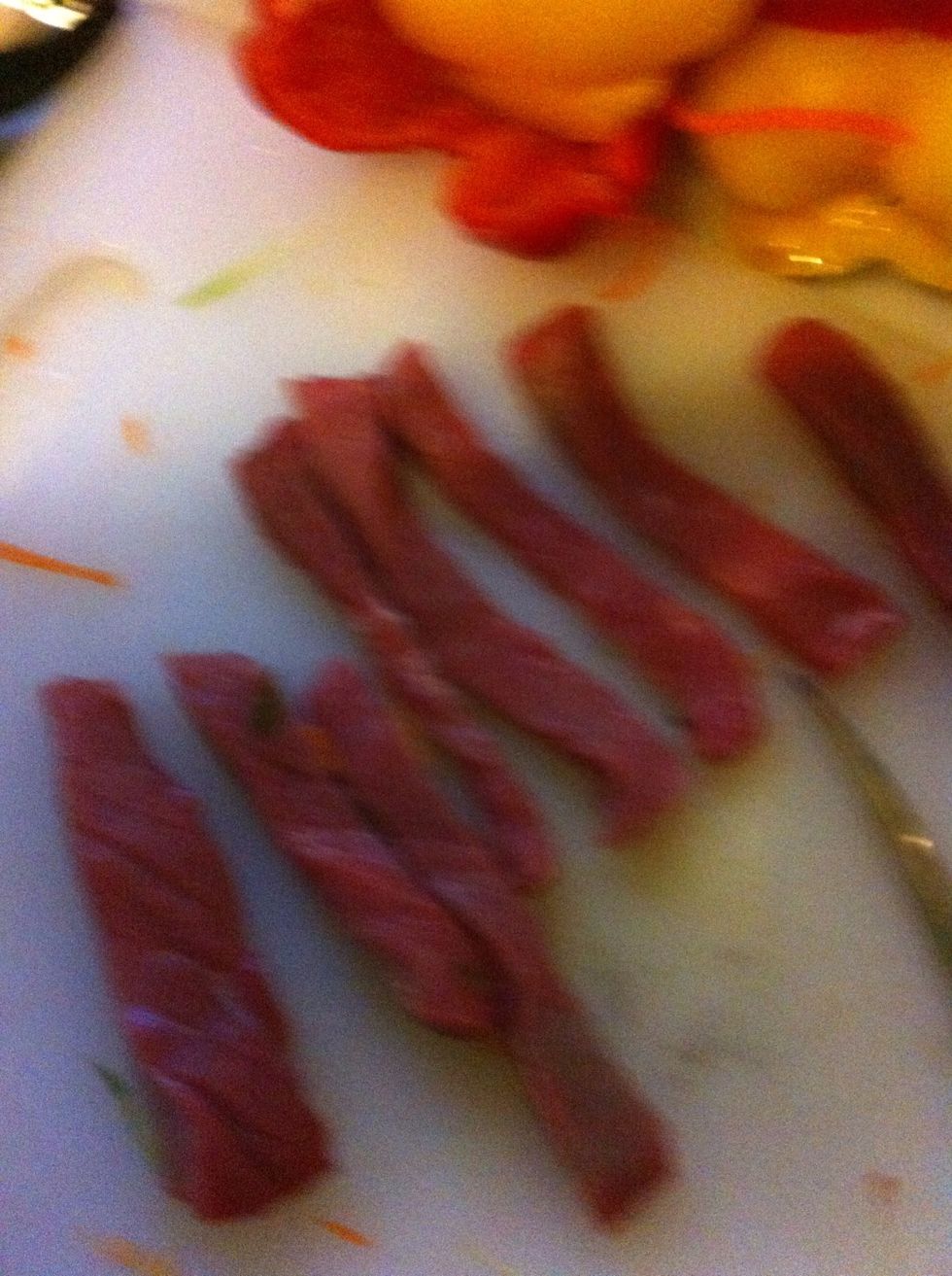 Stripe beefs long and thin...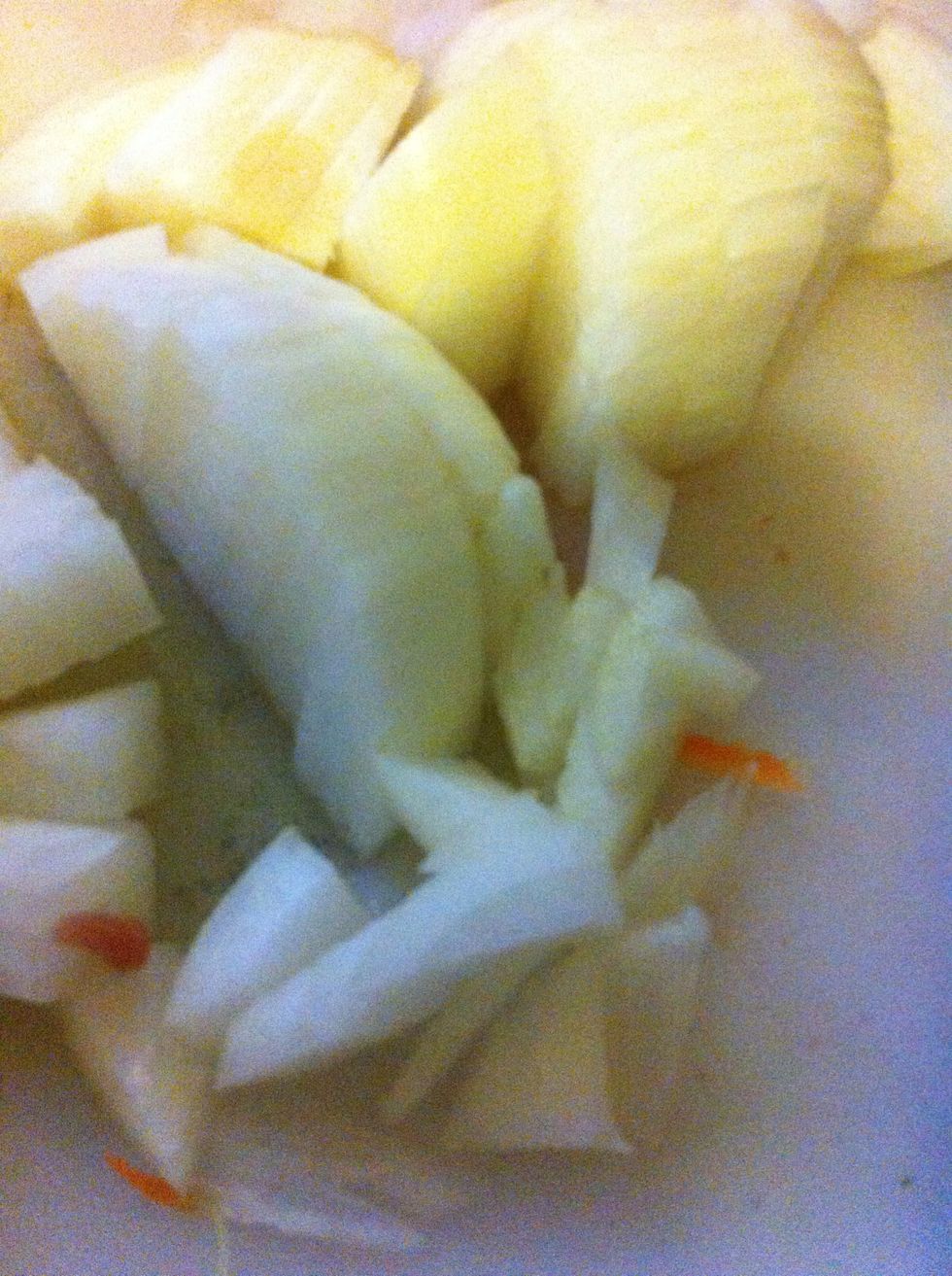 Dice the onions...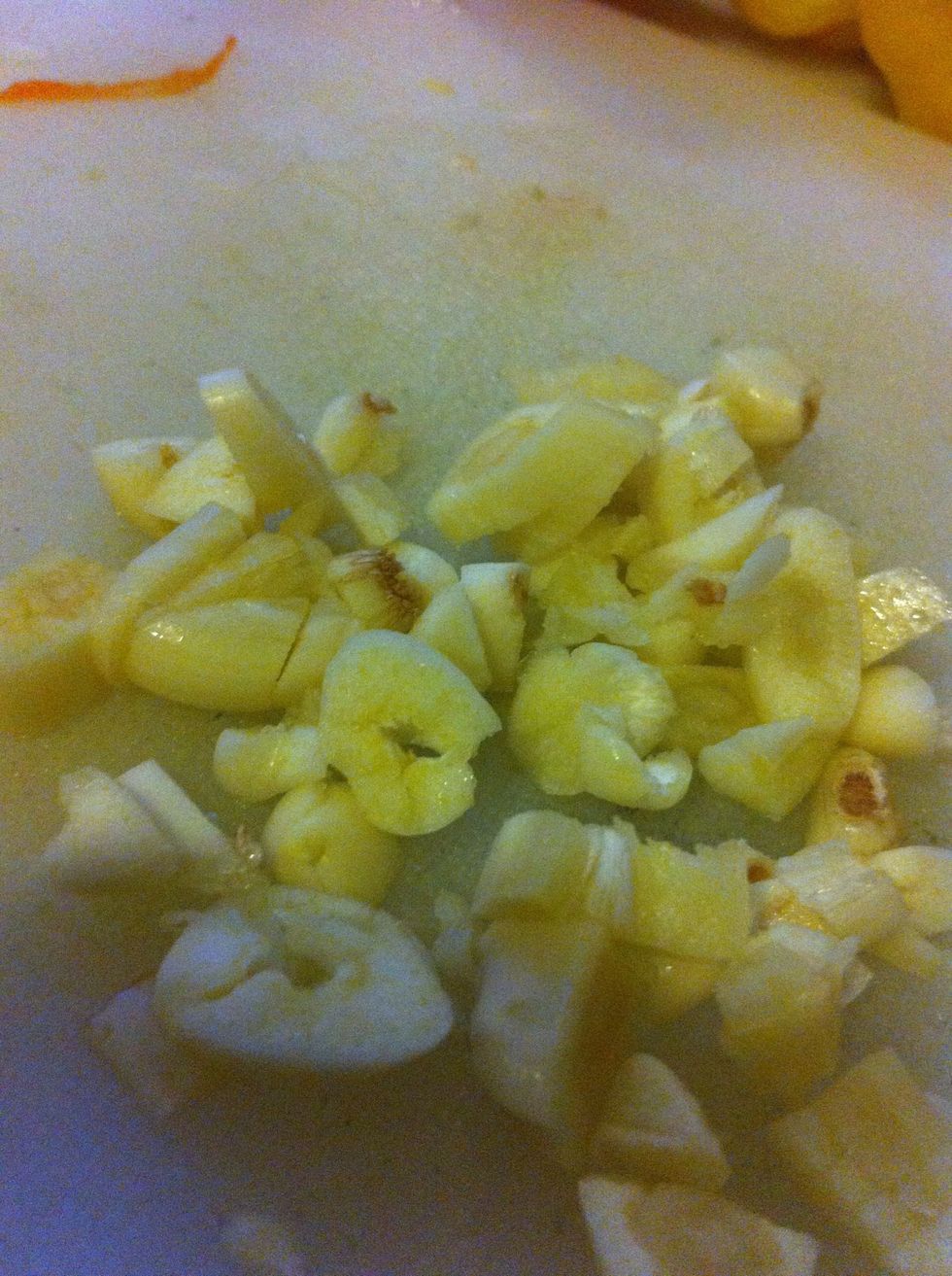 Roughly chop garlic...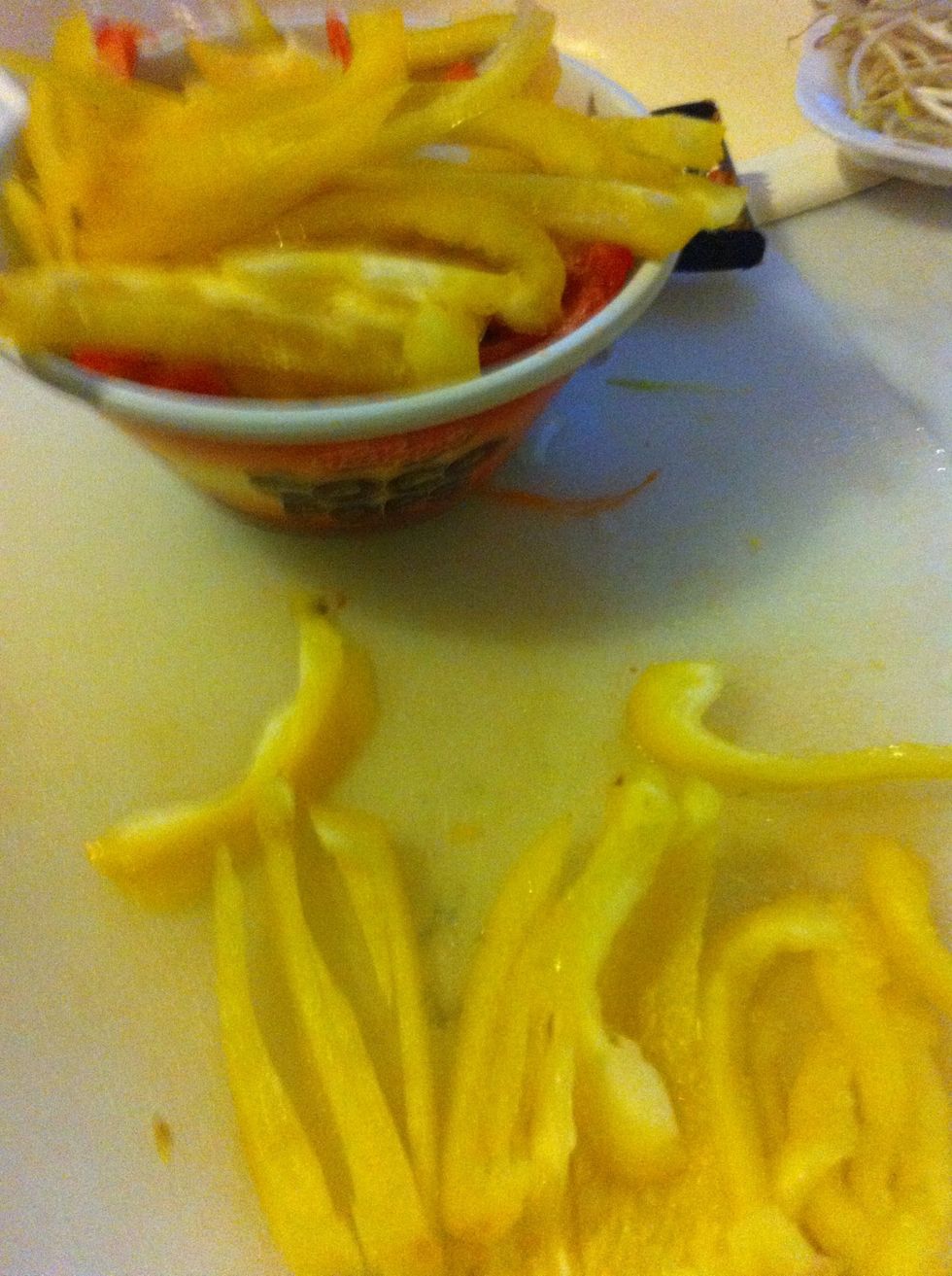 And julienne peppers...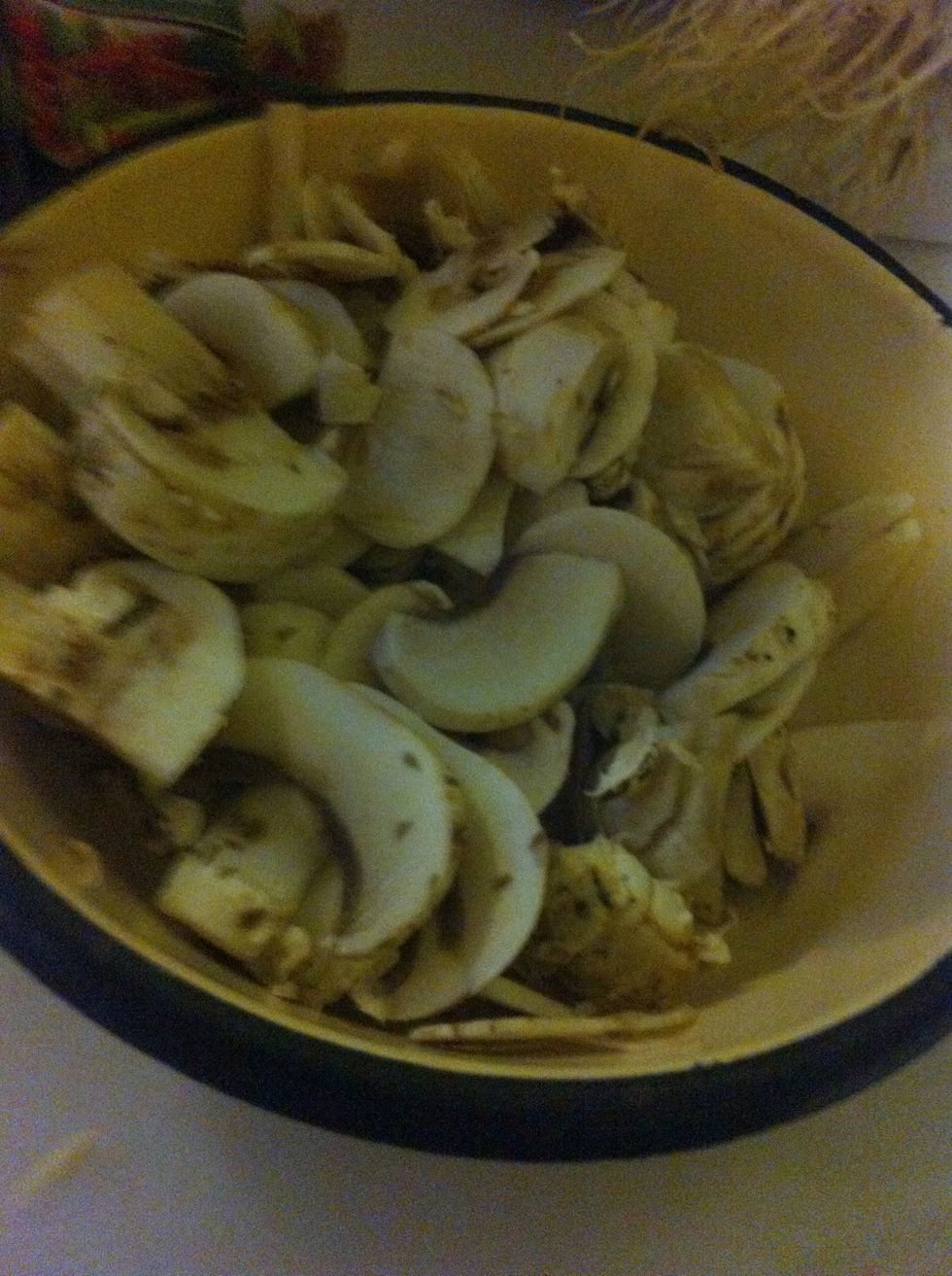 Slice mushrooms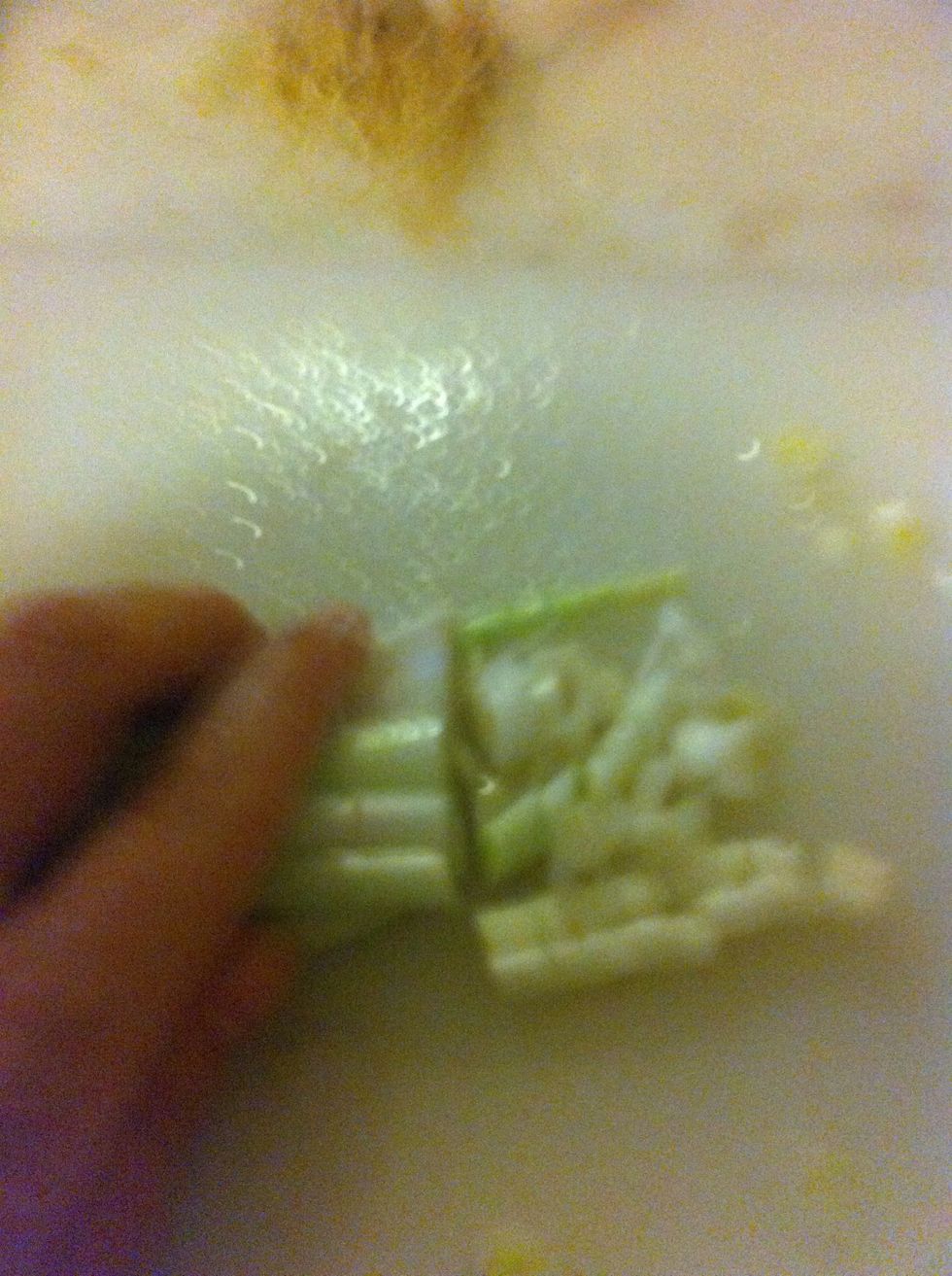 Andddd shallots:))) patience, you are almost there!!!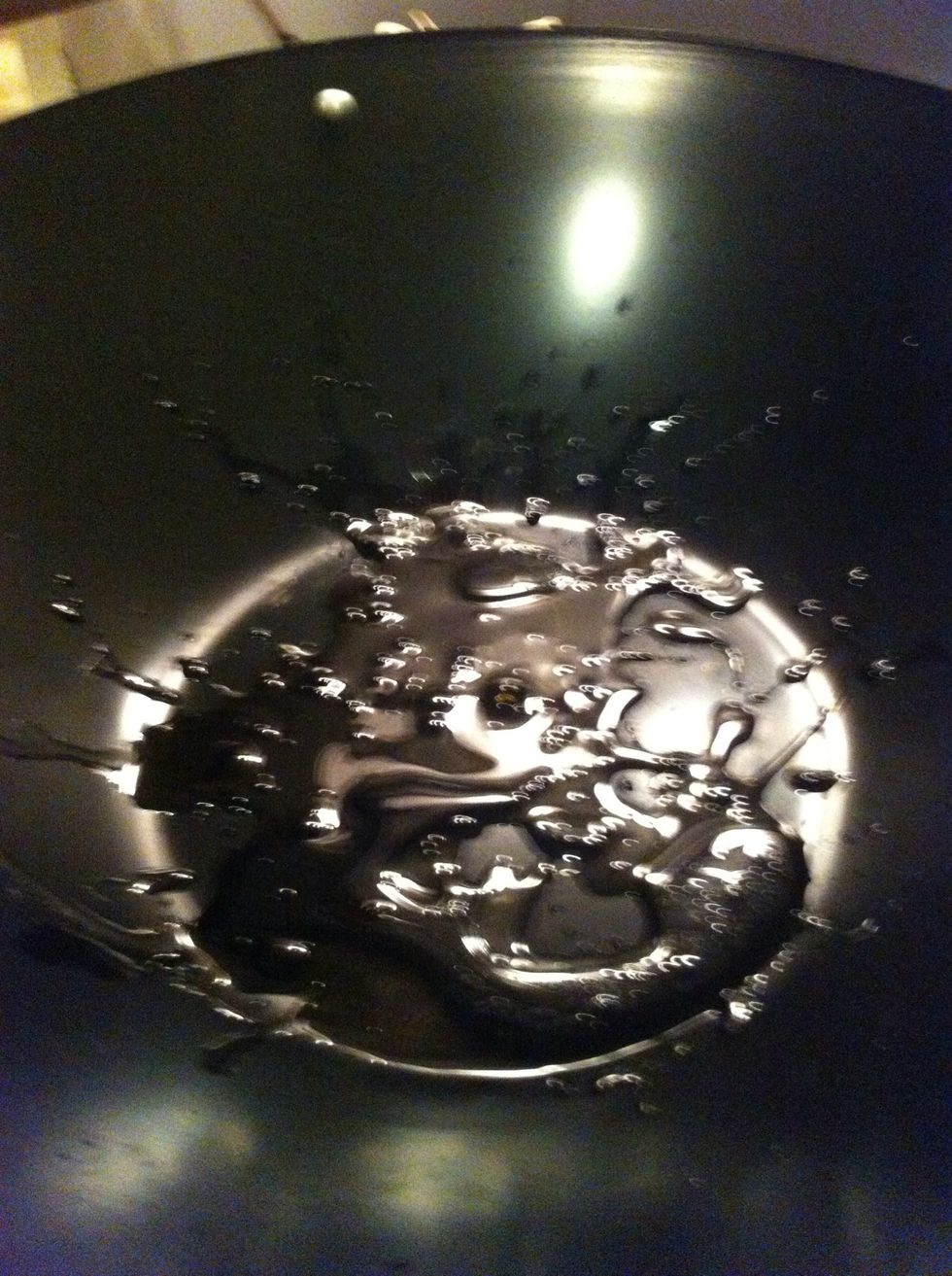 Take a wok, fry some sesame oil , soya sauce and caramalize it for a while, once U smell soy sizzling, toss beef stripes.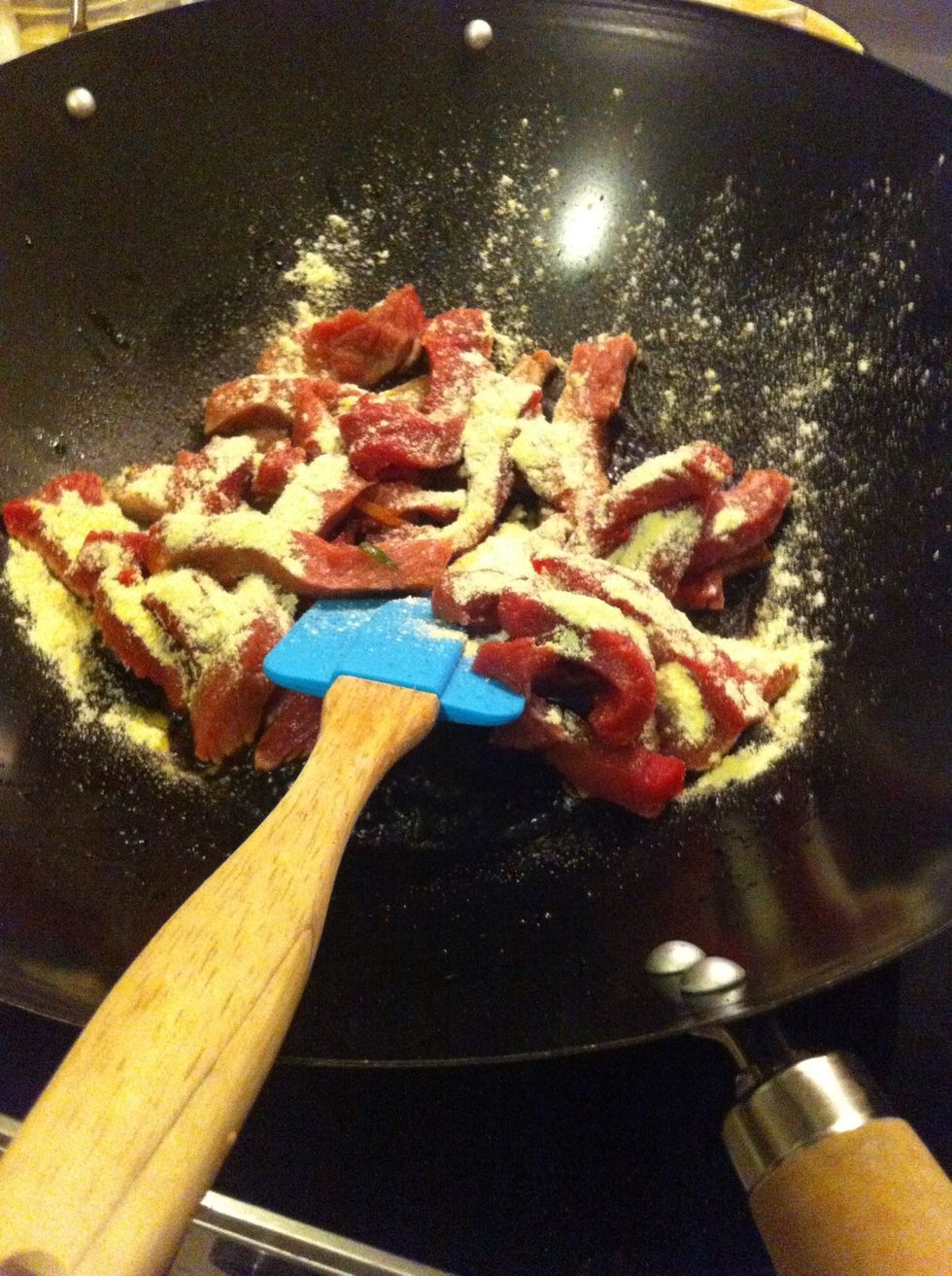 Add some corn flour and keep frying...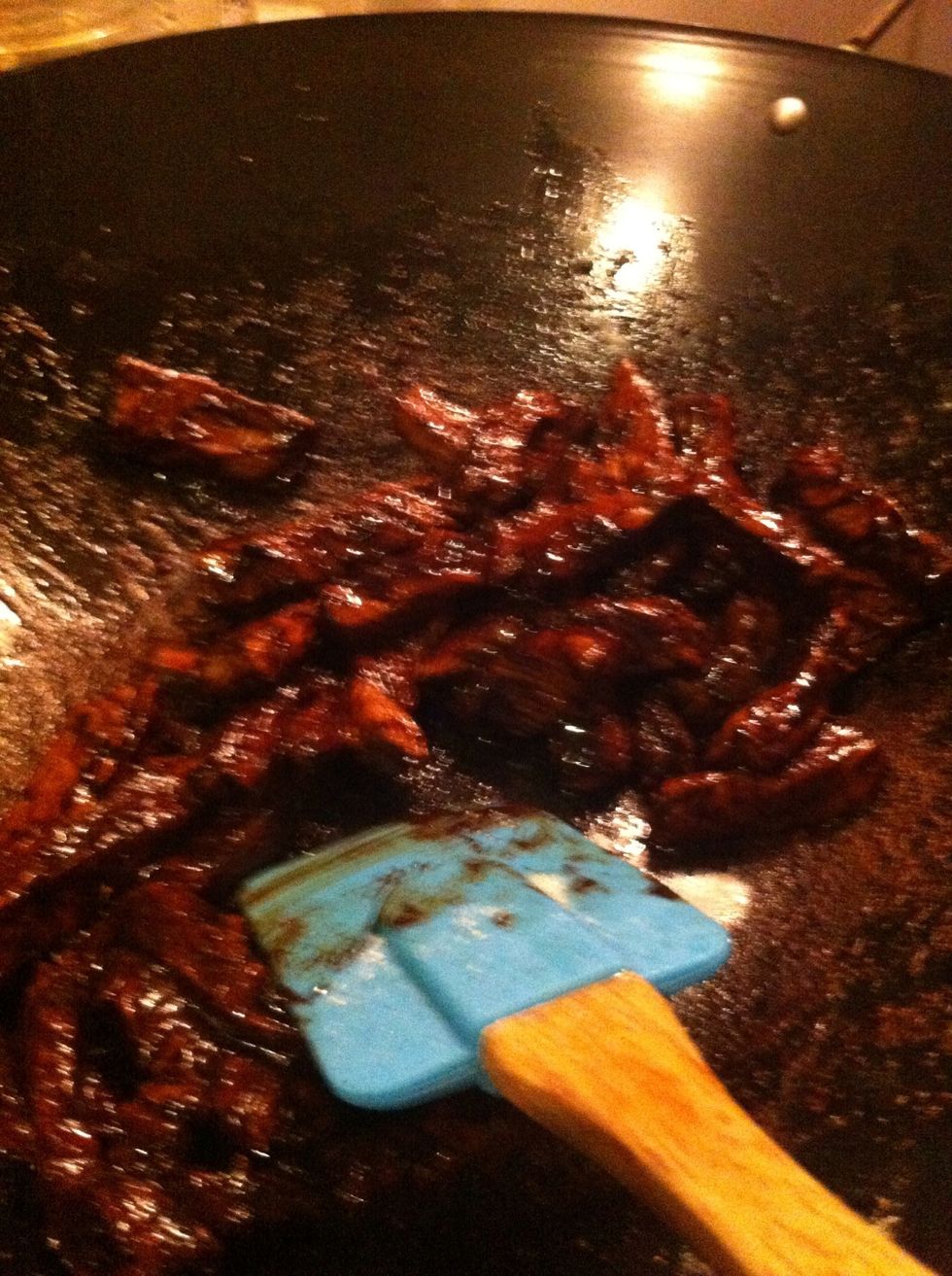 Delicious brownish stripes you will get!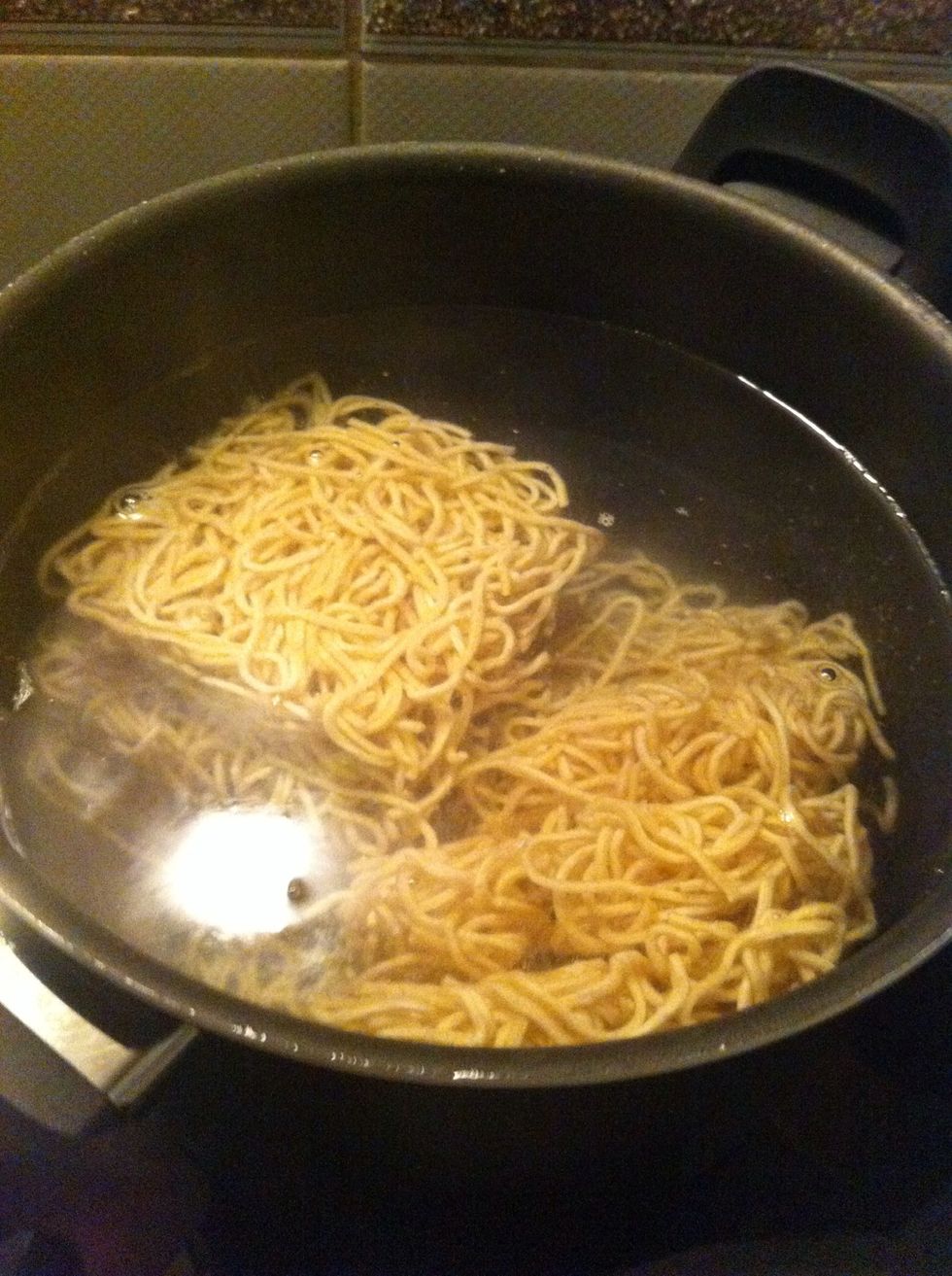 Boil your noodles by the way. I prefer 5-7 minutes to boil my noodles. You can do it shorter if U like :)))) drain well before use...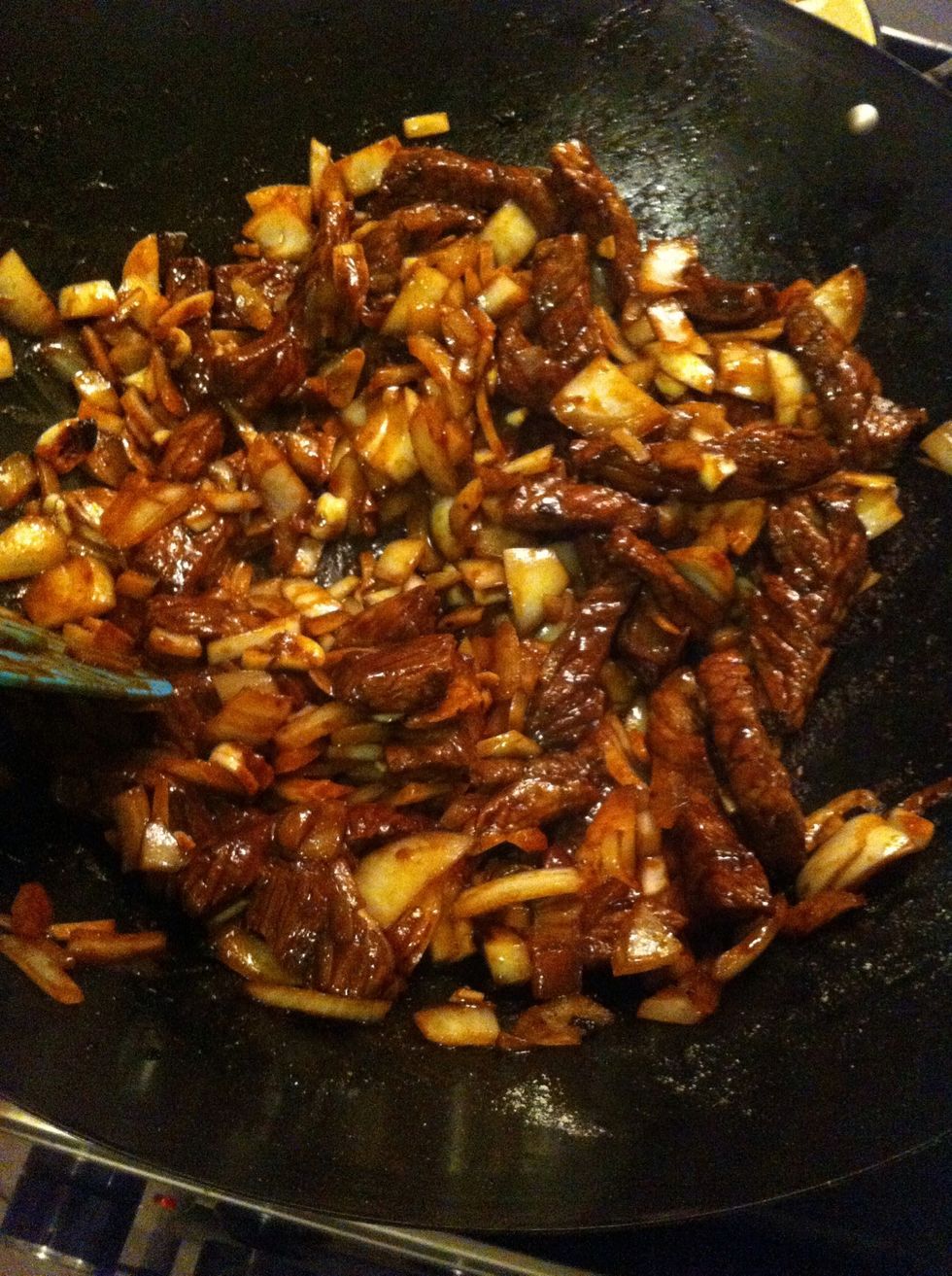 Add garlic/onions...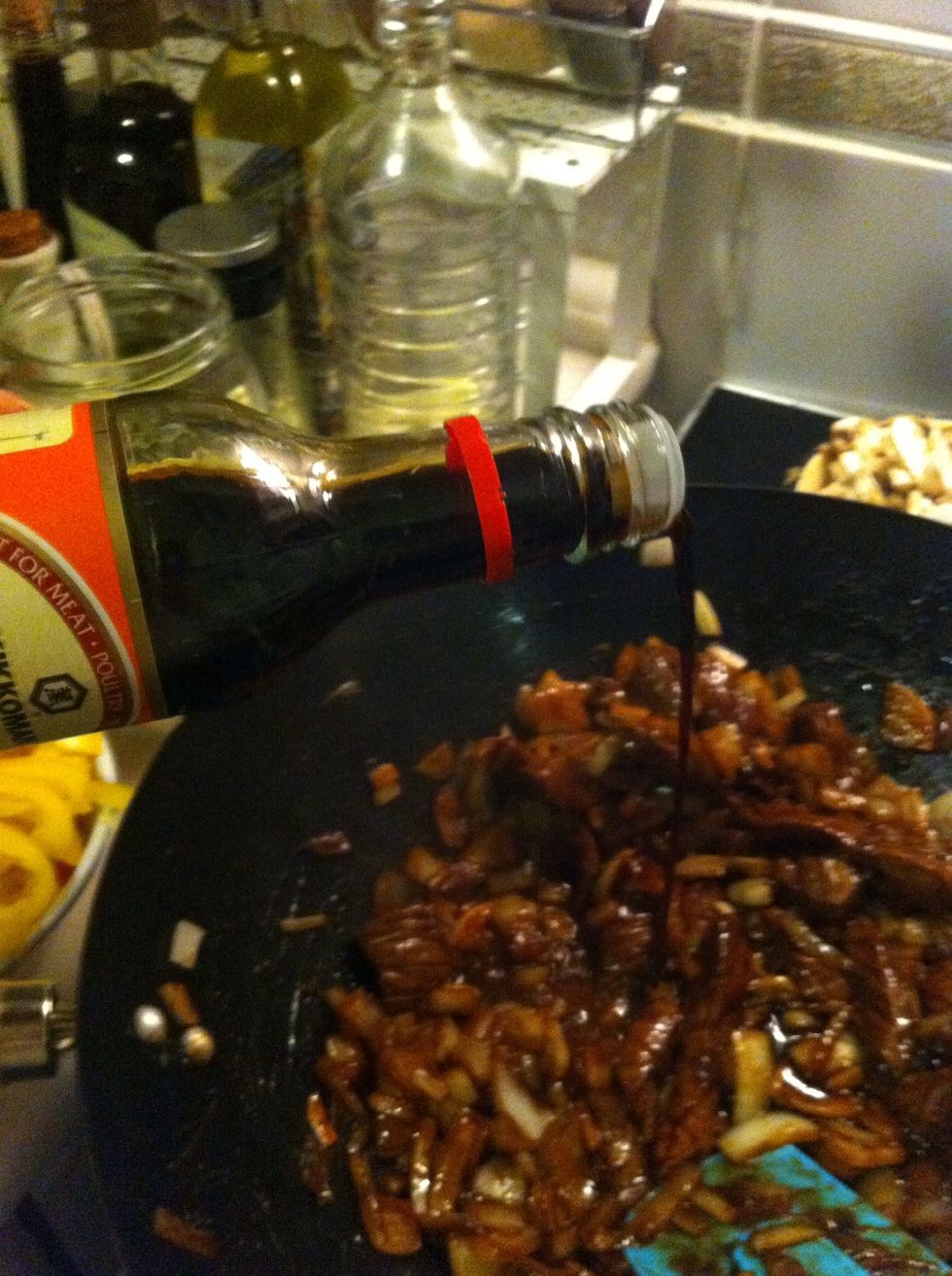 Some teriyaki to add...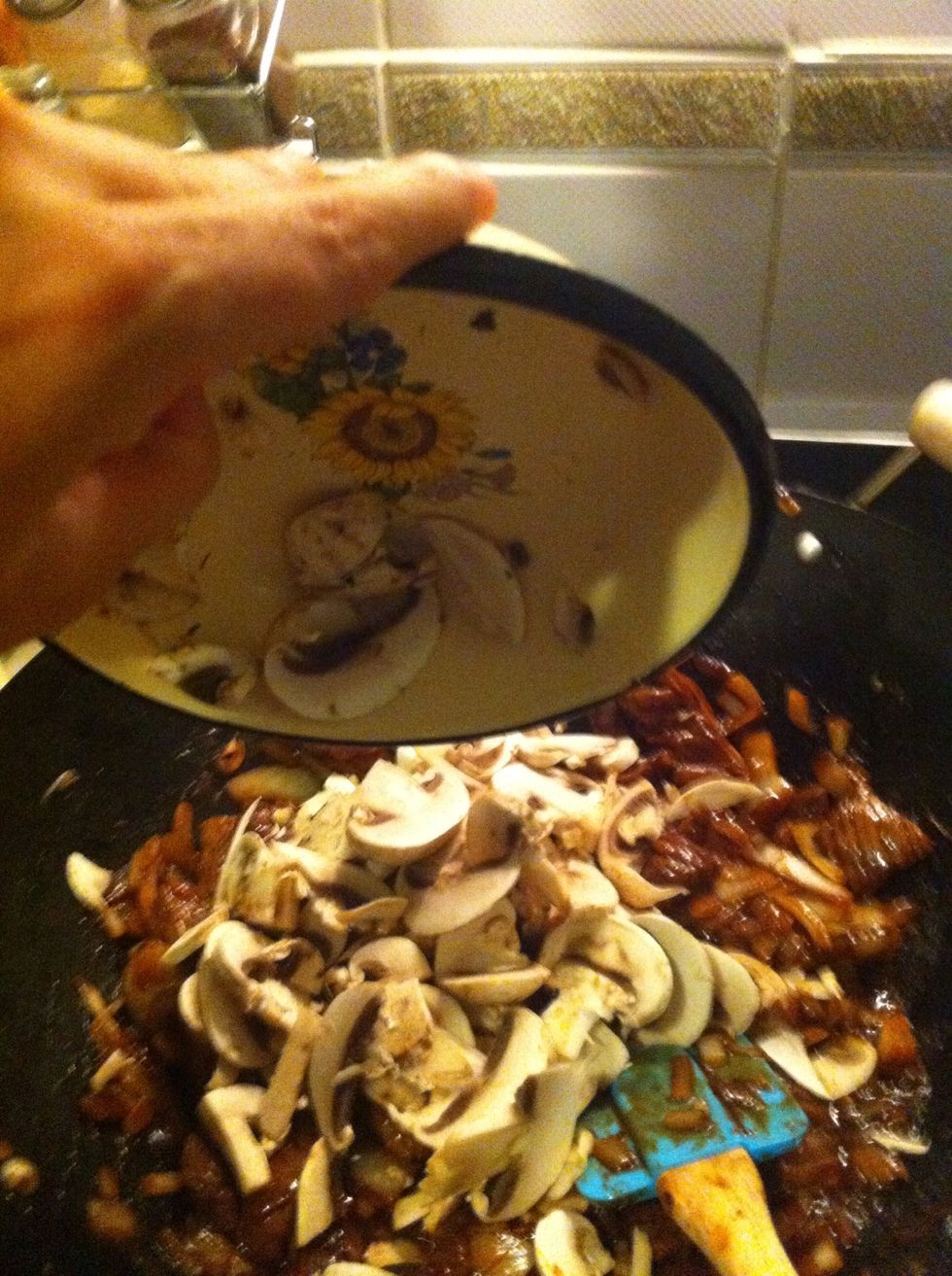 Mushrooms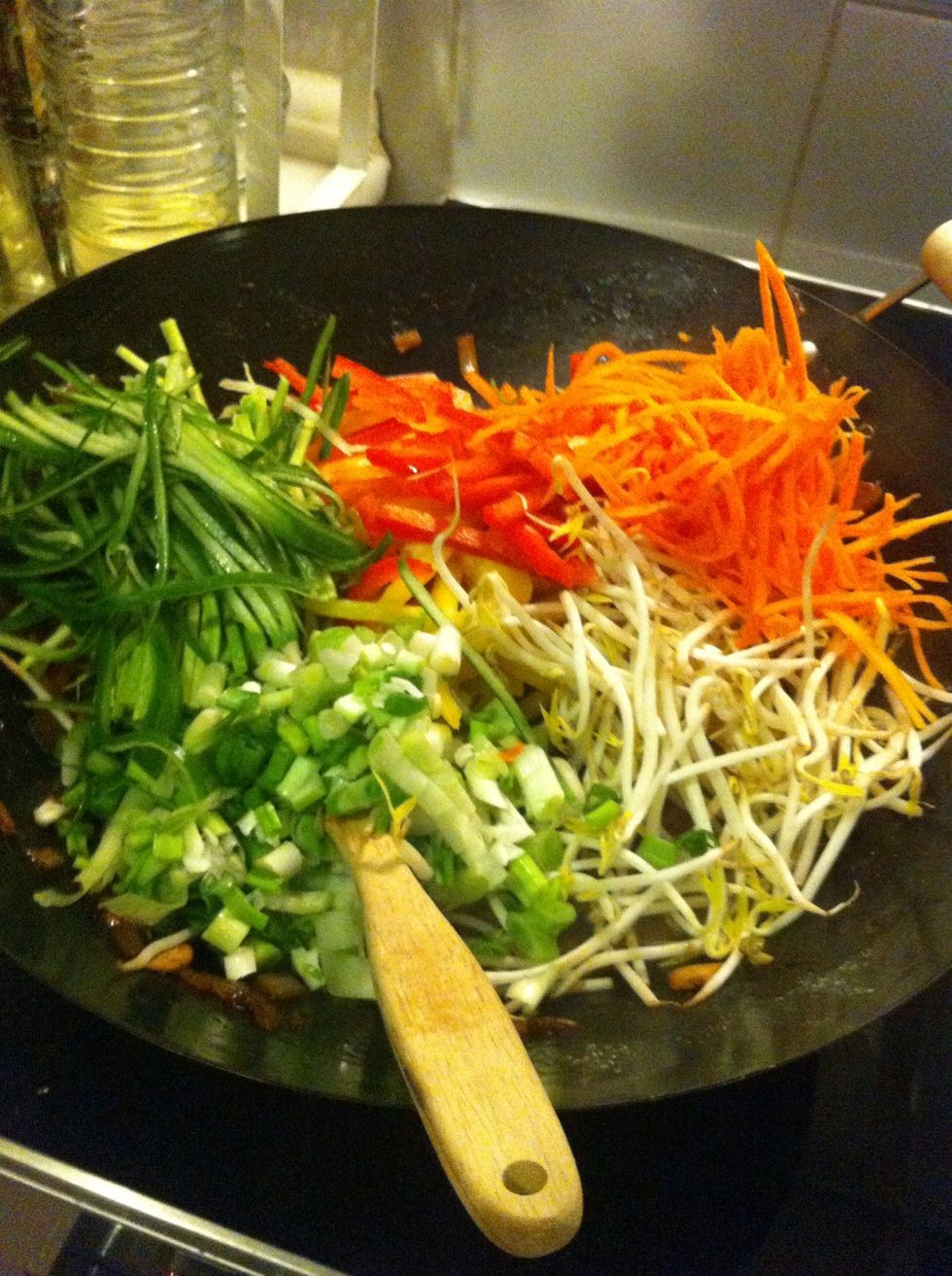 After1/2 minutes frying, add rest of the vegetables and soybean sprouts all at once and let them fry on very hit stove for 2-3 minutes. Vegetables should be semi-cooked.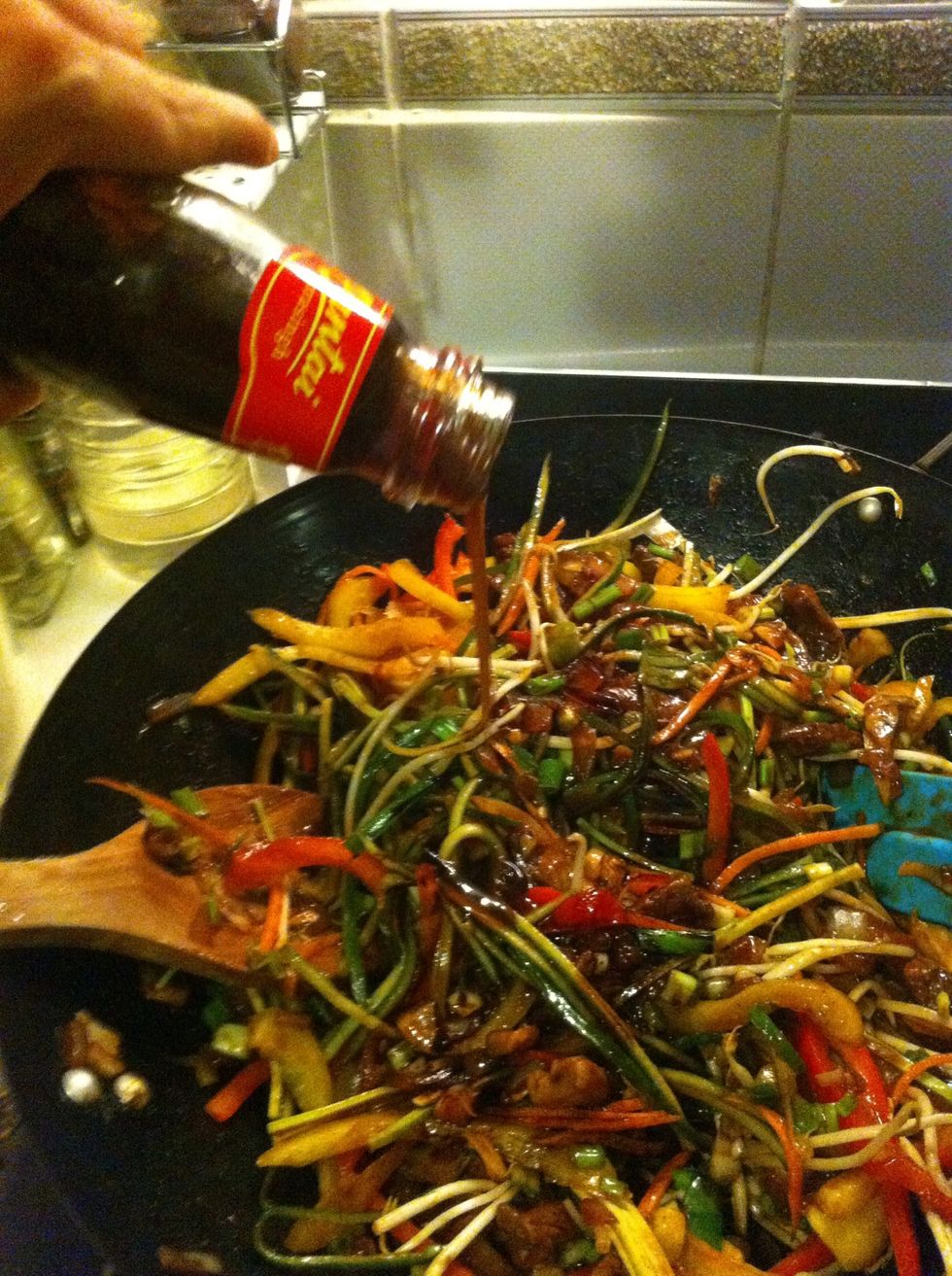 Add oyster sauce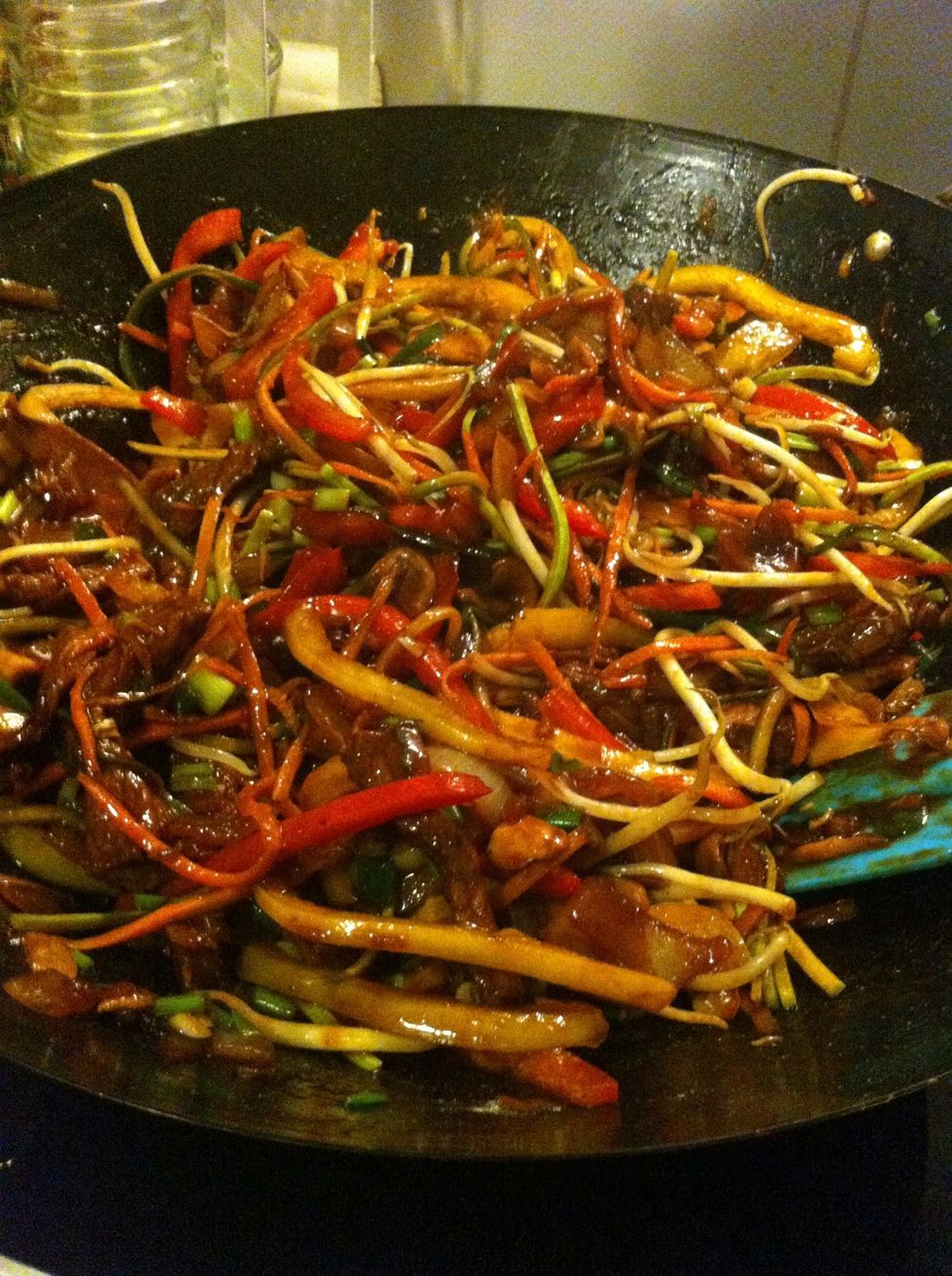 Stir well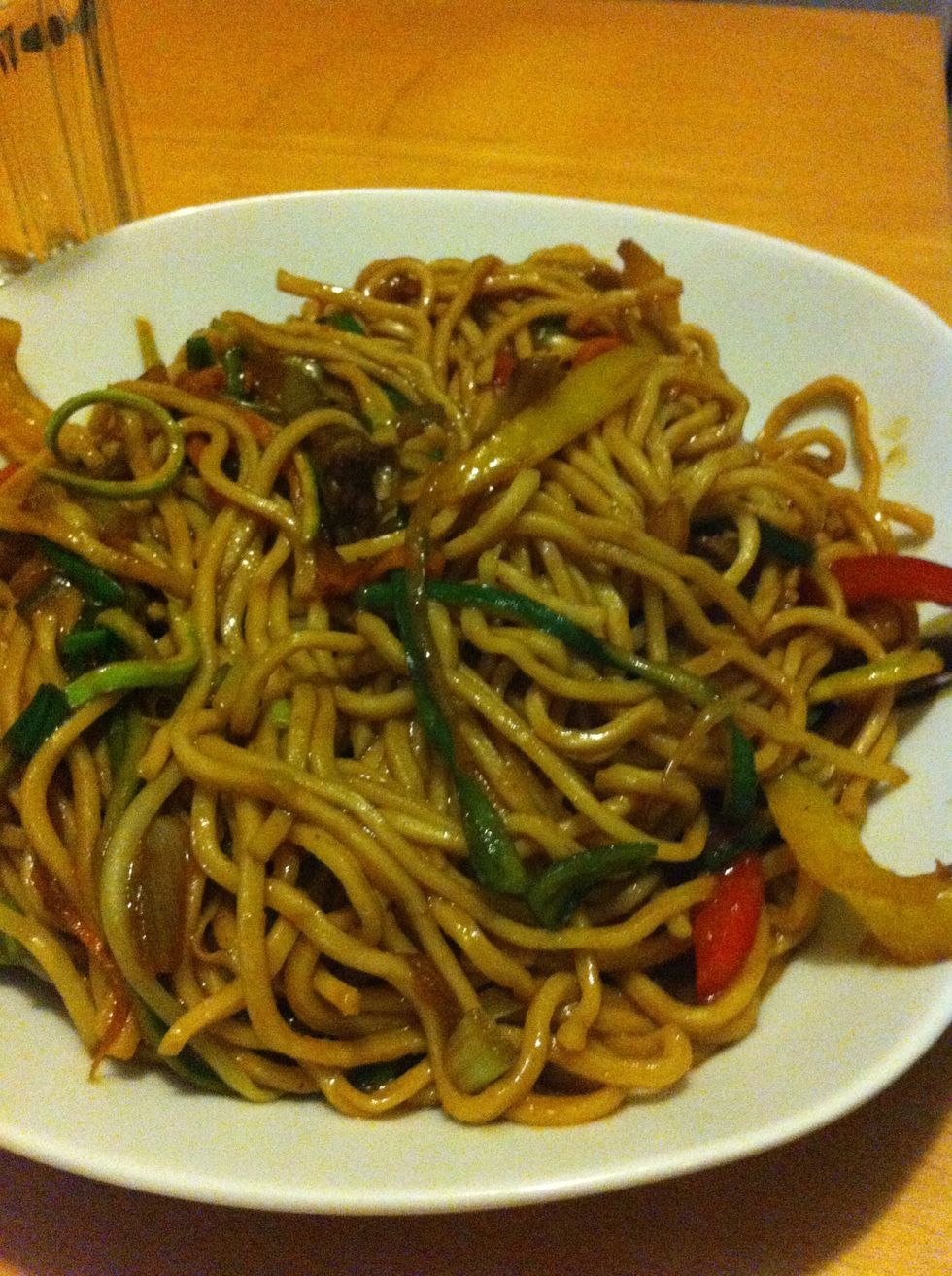 Serve! You can always discard vegetables U don't like or add some more, you can change beef choice to chicken or shrimps. You can arrange cooking time of your vegetables, Good wok is the taste U like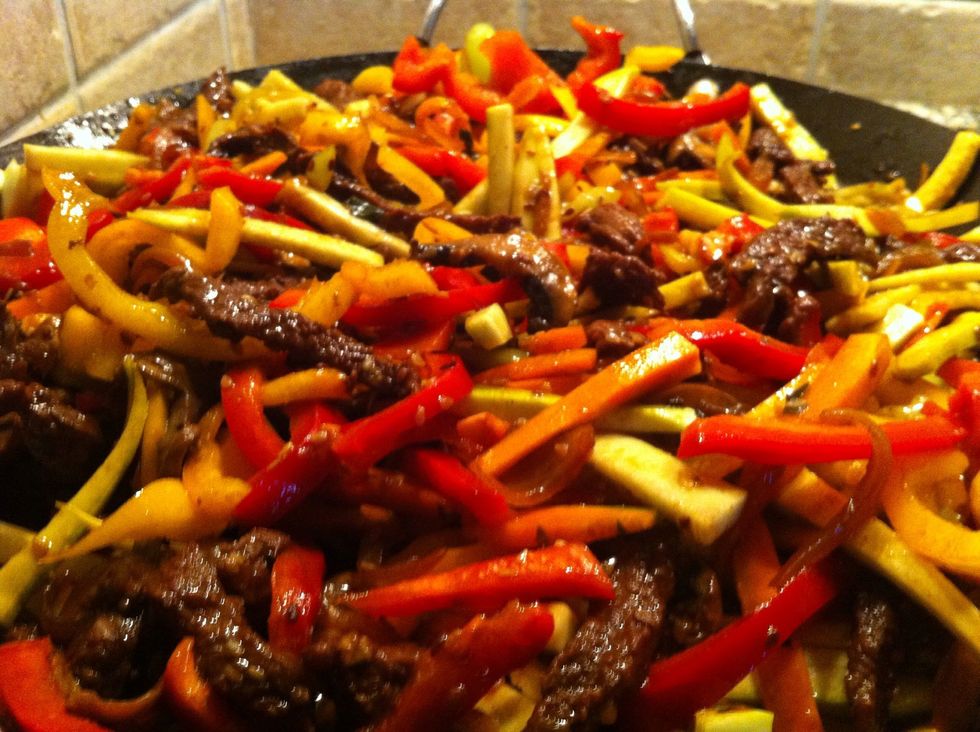 Enjoy!!
200.0g Striped beef
2.0 Cucumber
1.0 Zucchini
1.0 Red Bell pepper
1.0 Yellow Bell pepper
1.0 Clove of garlic
2.0 Onions
1.0c Mushroom
1.0 Carrot
1.0c Soybean sprouts
1.0c Shallots
Dark soy sauce
Oyster sauce
Teriyaki sauce
2.0Tbsp Corn flour
Salt (if needed)
Sesame oil
Bige Dalkılıç
Cooking is not only my job but also my joy.! Lets share this joy and spread our dedication to other chefs who loves cooking!