Seasoning is important! Please season your meat well! I used a mixing bowl and seasoned with garlic powder, paprika, sazón, and a spicy chicken seasoning. Form patties the same size as your bun‼️
So that your meat doesn't get very cold, I have found that cooking your bacon, prepping your veggies, and preparing your buns will help the flow of this tasty treat! I even warmed up the BBQ sauce!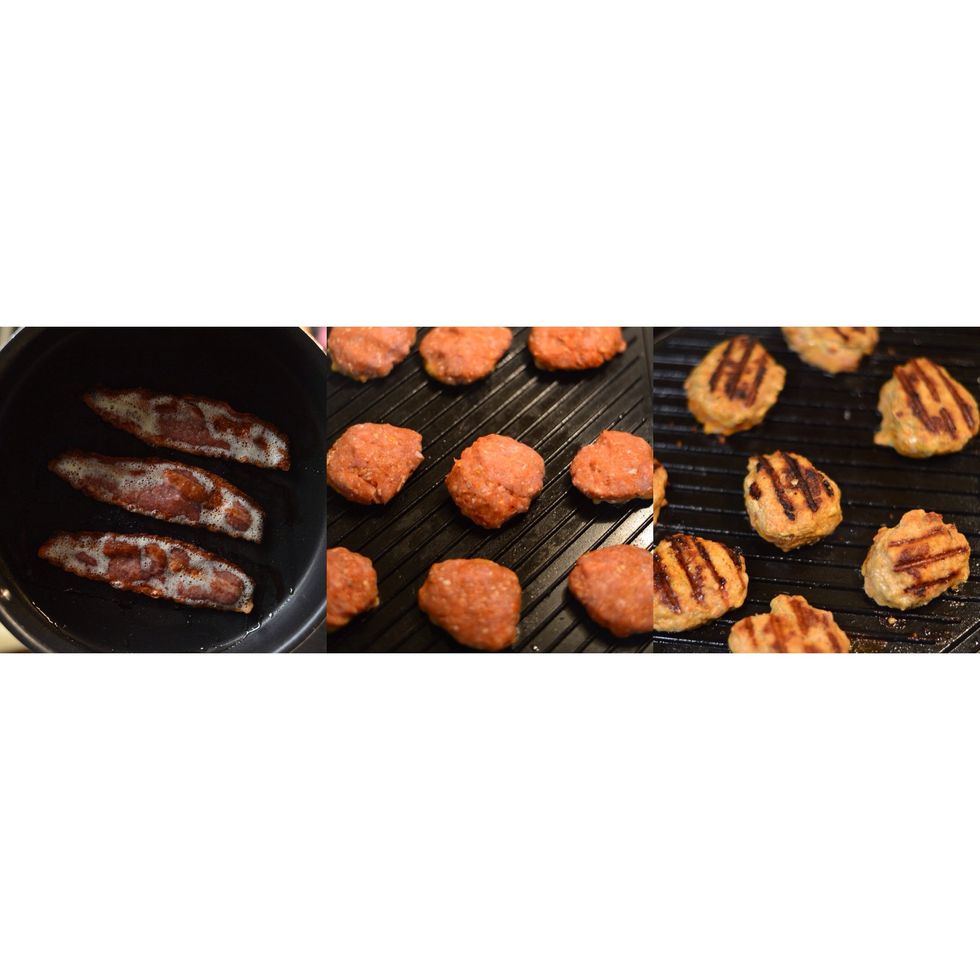 Medium-high heat. A light cooking spray is helpful as well. I used a flat top grill to cook these burgers. I like the taste and grill marks. Do what works for you!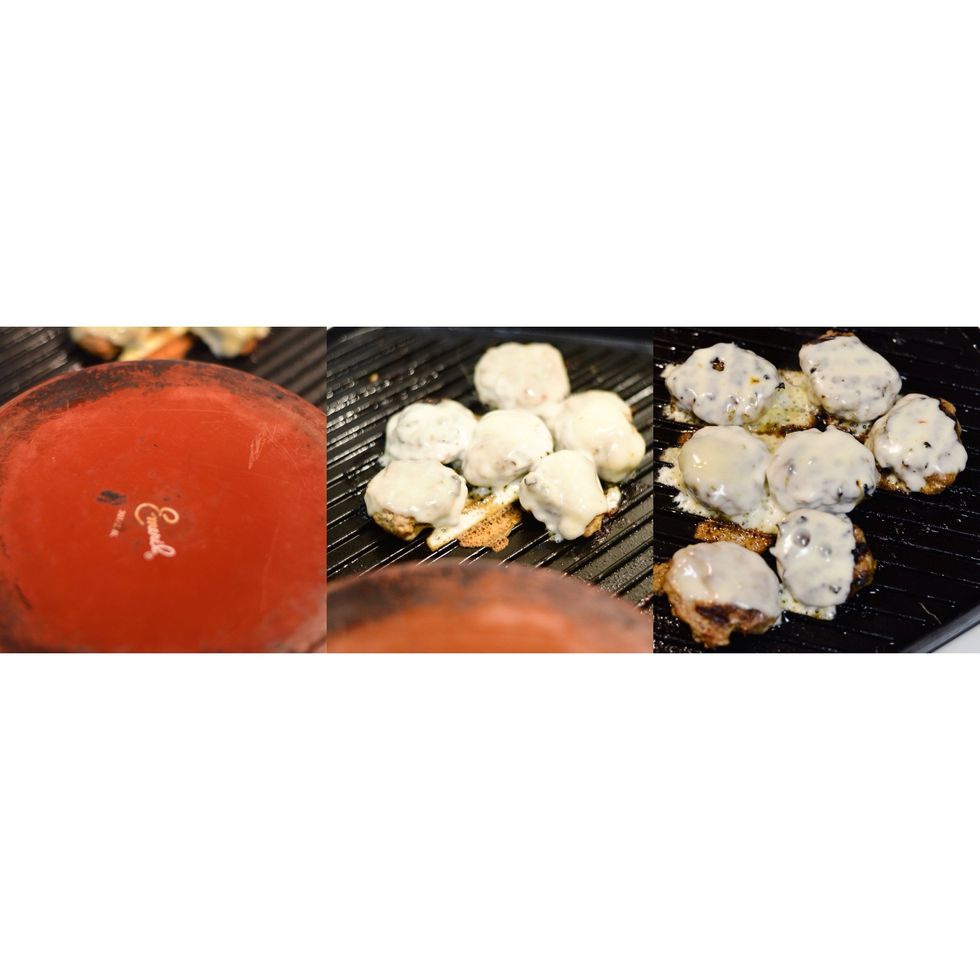 I added cheese when these burgers cooked through. To help it melt, I covered them with a pan for a few minutes. It captures the heat‼️‼️😀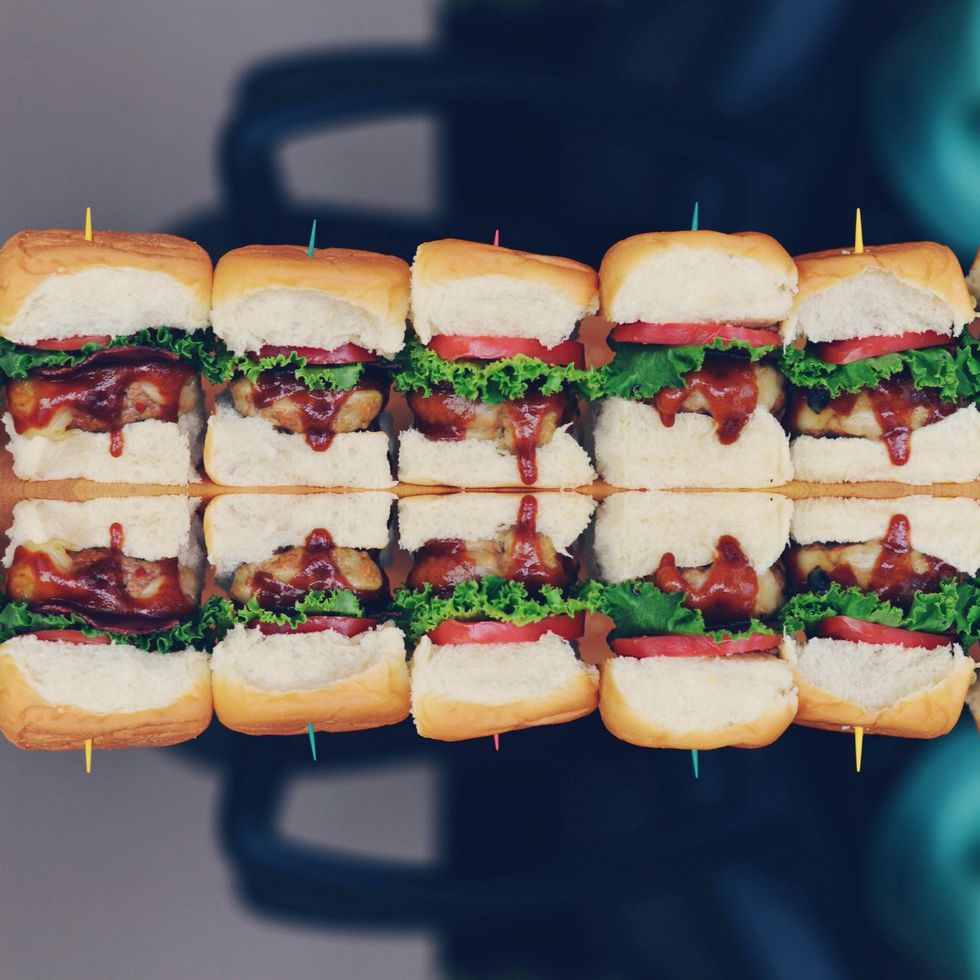 Bun 👉Burger 👉 BBQ sauce 👉 Bacon 👉 Lettuce 👉 Tomato 👉 Bun 👉 Done‼️‼️‼️ 😏👌✌️😉😉😄 😋😋😋😋😋😋😋😋😋😋😋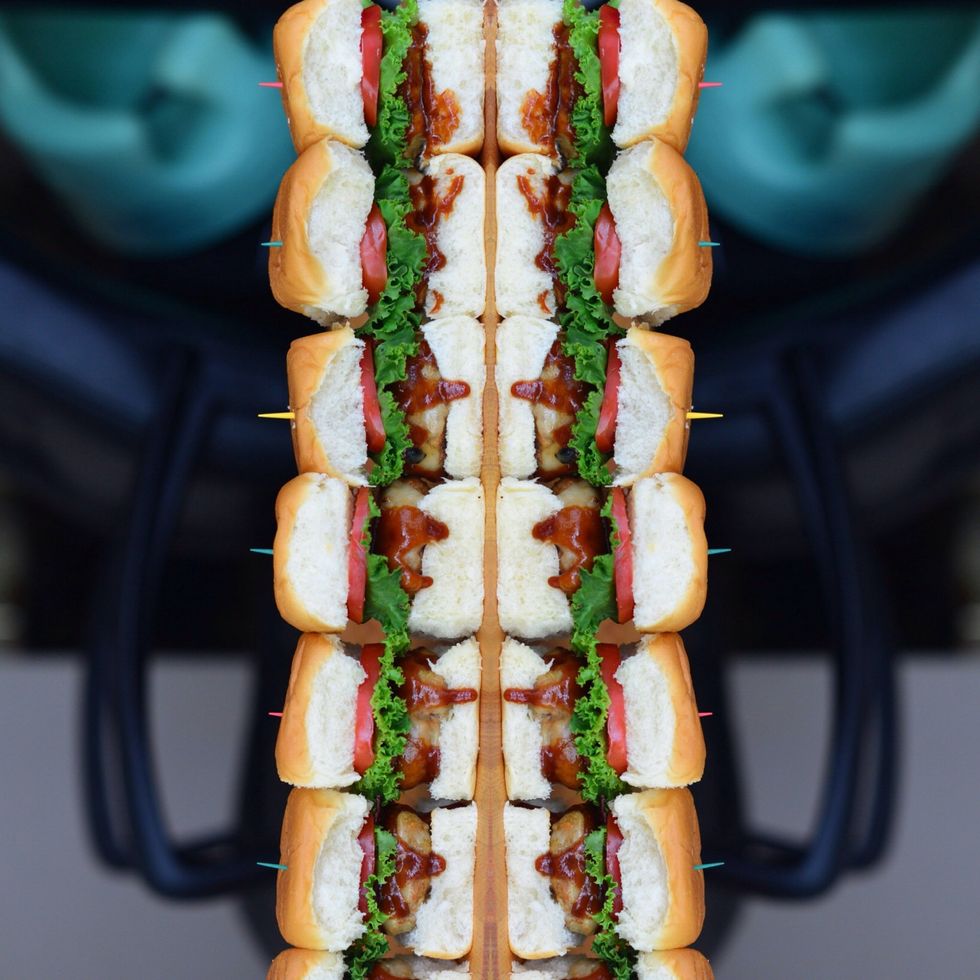 😍😍😍BEAUTIFUL😭😭😭
1/2lb GROUND TURKEY
BACON (I USED TURKEY BACON)
BBQ SAUCE
CHEESE (DELI SLICED)
TOMATOES
GREEN LEAF LETTUCE
SEASONING (FOR MEAT)
MINI BURGER BUNS (I USED HAWAIIAN ROLLS)