Start by placing all dry ingredients in a bowl. In another bowl add egg yolk, milk & oil. In a 3rd bowl add the egg white.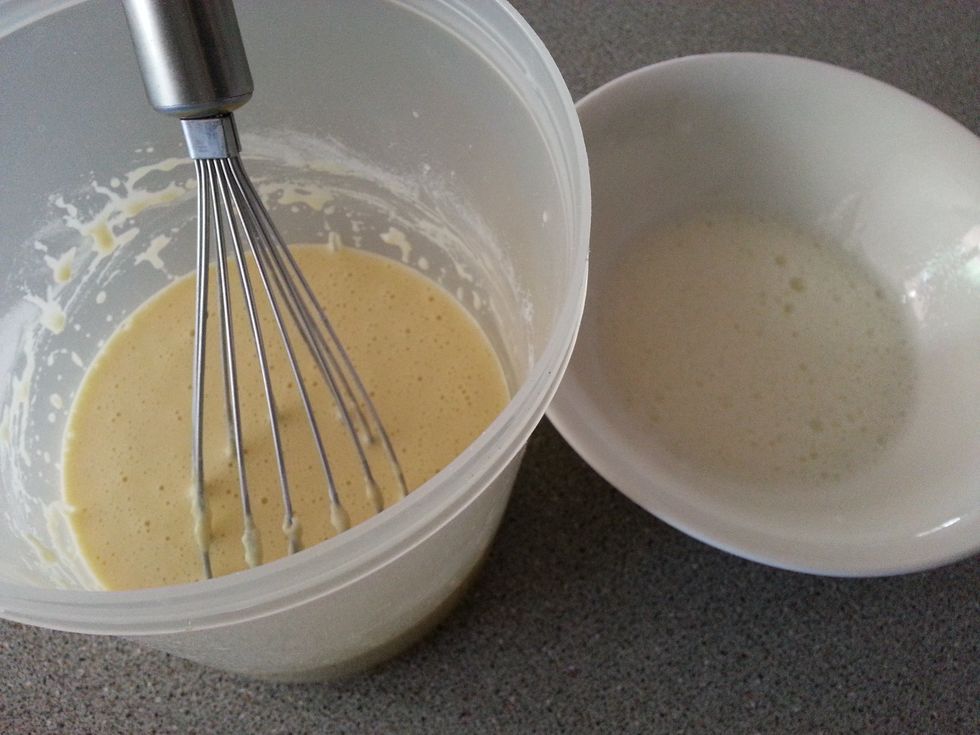 Using a dry whisk- whisk the egg yolk mixture. Later add the dry ingredients gradually and whisk some more. Use another dry whisk and whisk the egg white till its air rated.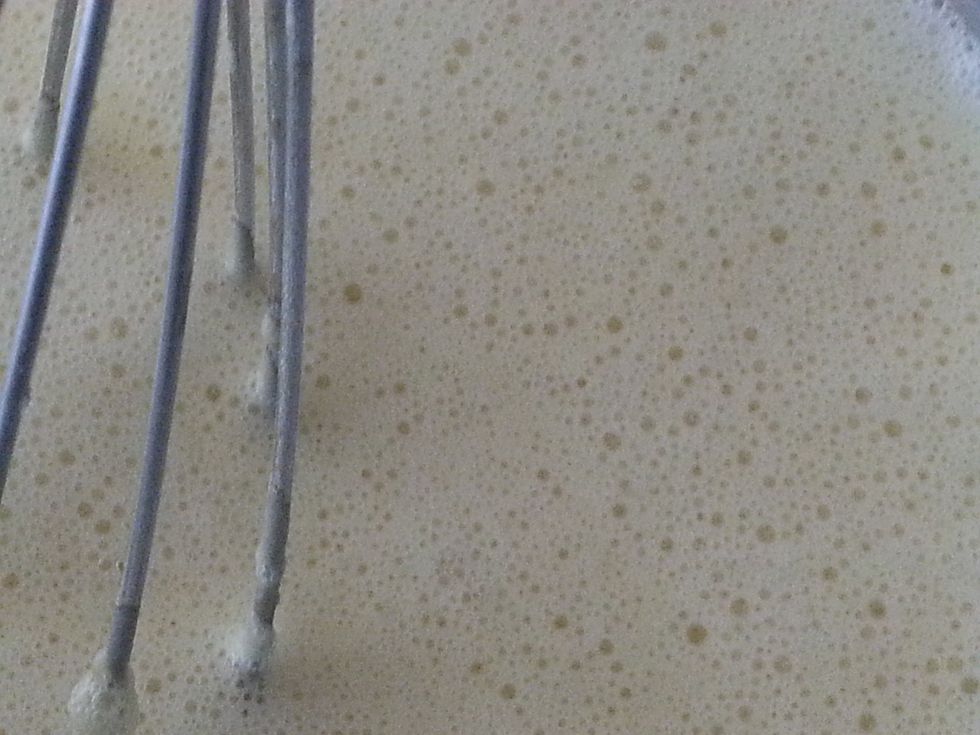 Now gently add the whisked egg whites to the flour & yolk mixture. We want the mixture to be light so do not over mix at this stage. Just fold lightly.
I am using a non stick waffle maker. Follow your own waffle maker's instruction. I place a ladle of waffle mixture, careful not to overflow.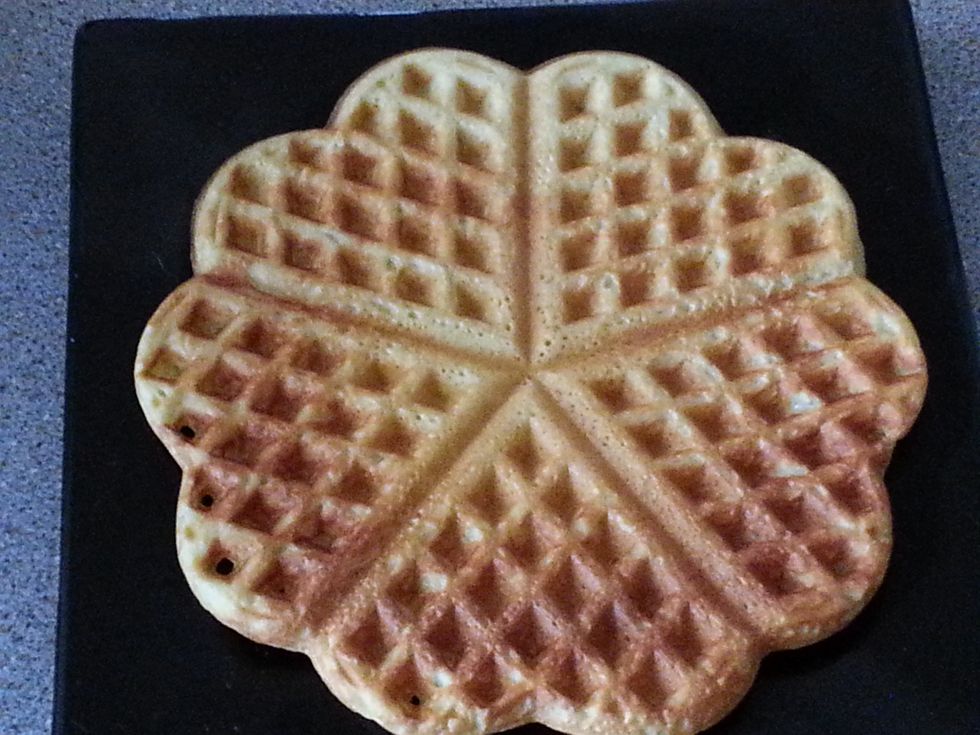 Cook until its golden and crispy. Serve with your favorite topping such as jam, marmalade, cream, butter, maple syrup, golden syrup or fruit compote.
This is how I serve it. I place a generous amount of homemade strawberry jam topped with whipped cream and on the peak a red cherry .
3/4c Plain Flour
1/4c Corn Flour
1/2tsp Baking Powder
1/4tsp Bicarb Soda
1.0Tbsp Sugar
1/2tsp Salt
1.0c Milk
1/3c Vegetable Oil (Non strong taste/flavor)
1.0 Large Egg
1.0tsp Vanilla Essence