How to cook barley apple risotto
Here a simple side dish that goes good with just about anything. Enjoy.
29
Get all your ingredients together before you hit the stove. See supplies list for ingredients.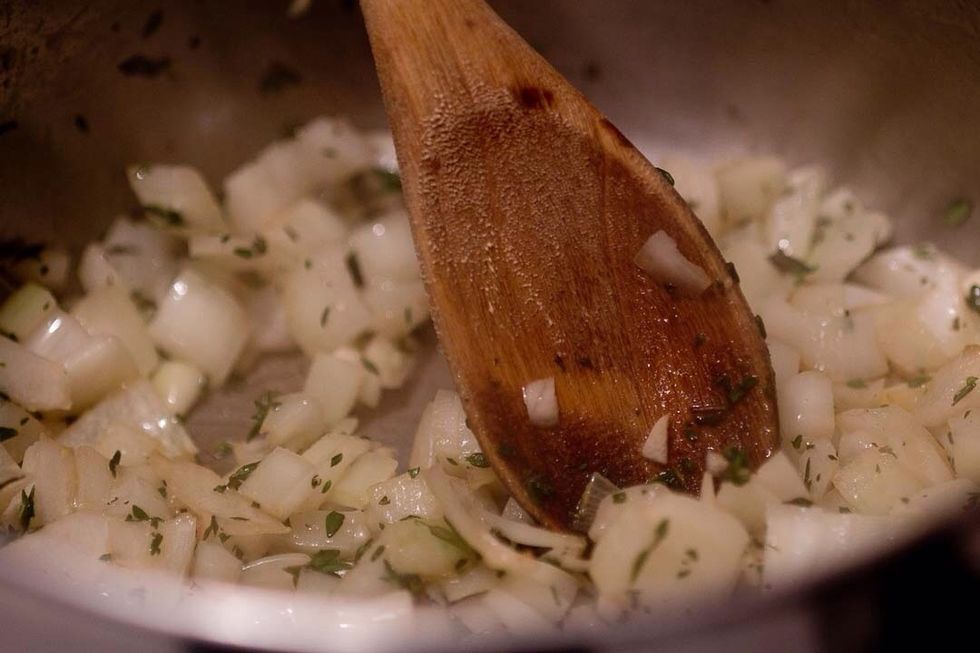 Sauté onions, garlic and thyme in 3 tbsp of butter until softened and slightly caramelized.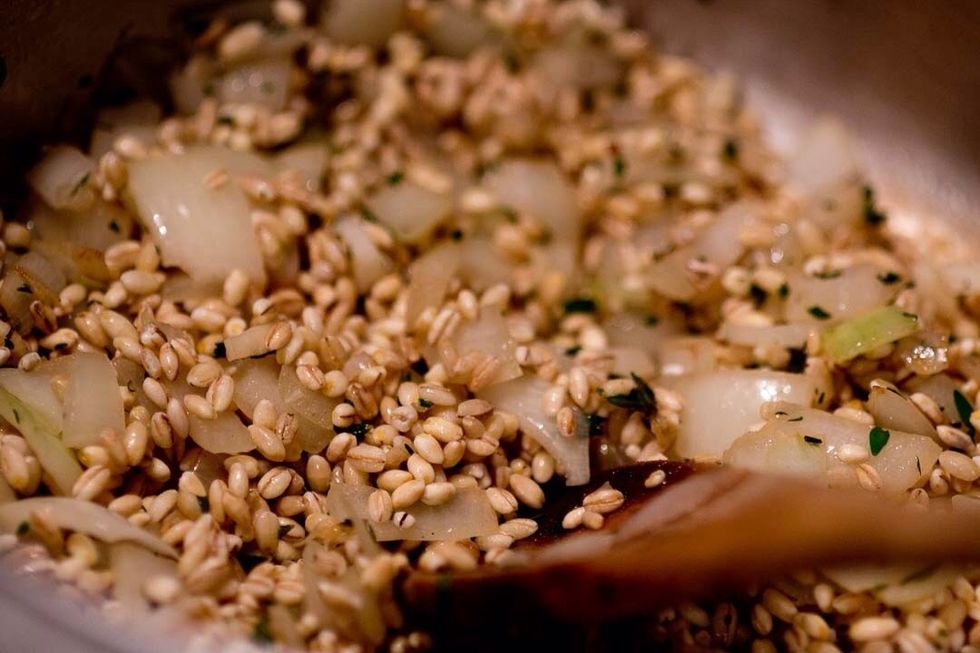 Add barley and lightly toast it.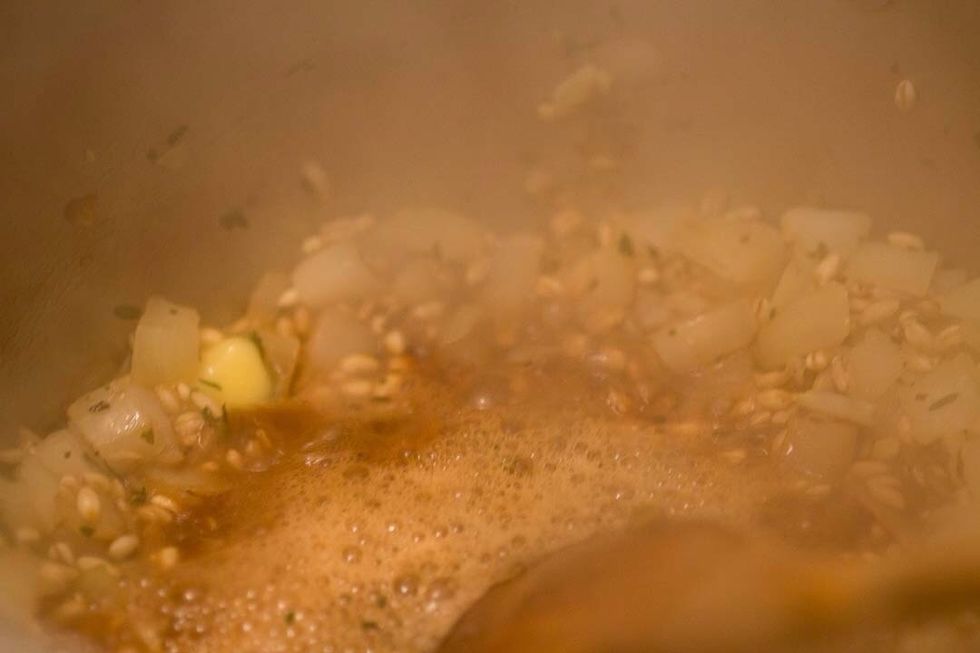 Add half of the pint of beer, saving the second half for your belly. ;)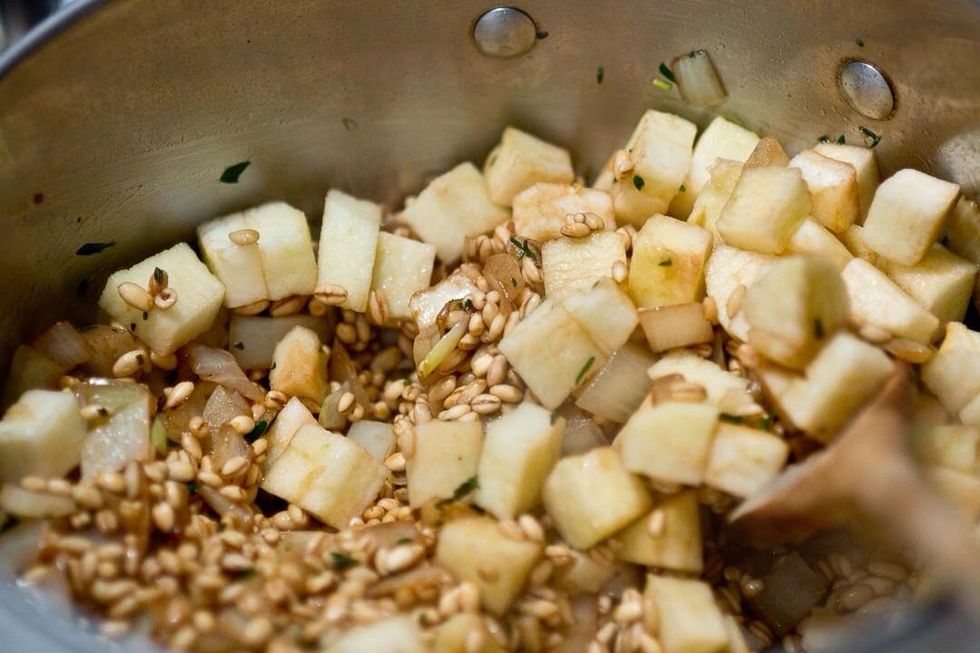 Once the beer has been reduced and absorbed, add the apples and stock.
Bring up to boil then reduce to a simmer and cover the pot. Should take about 10-15 minutes for the barley to cook. Keep an eye on the amount of stock, sometimes you may need to add a bit more.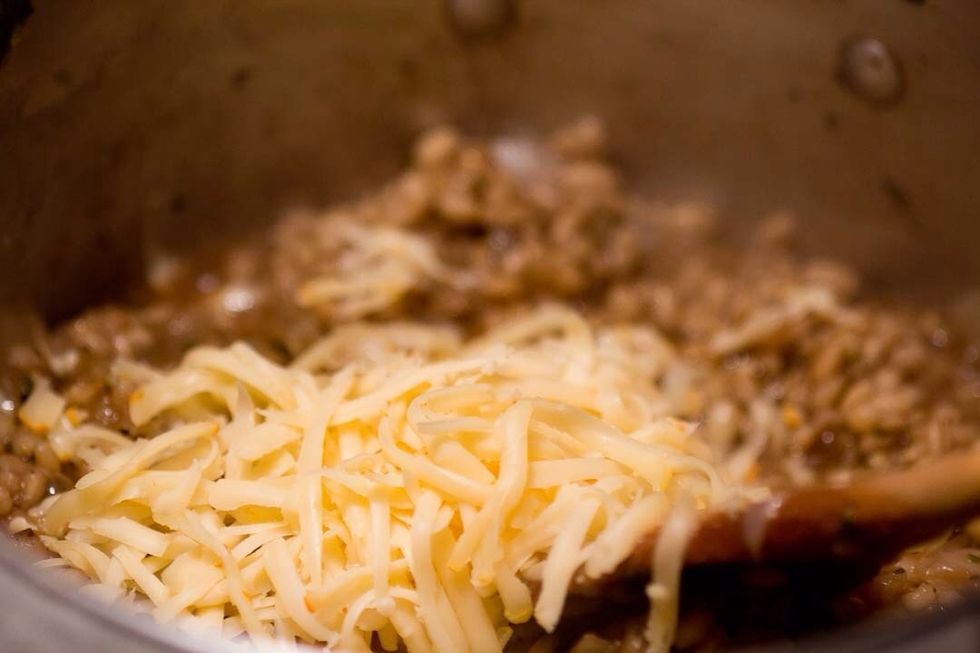 Once the stock has been absorbed and the barley is tender. Mix in the extra old cheddar. Mmm lookin good now.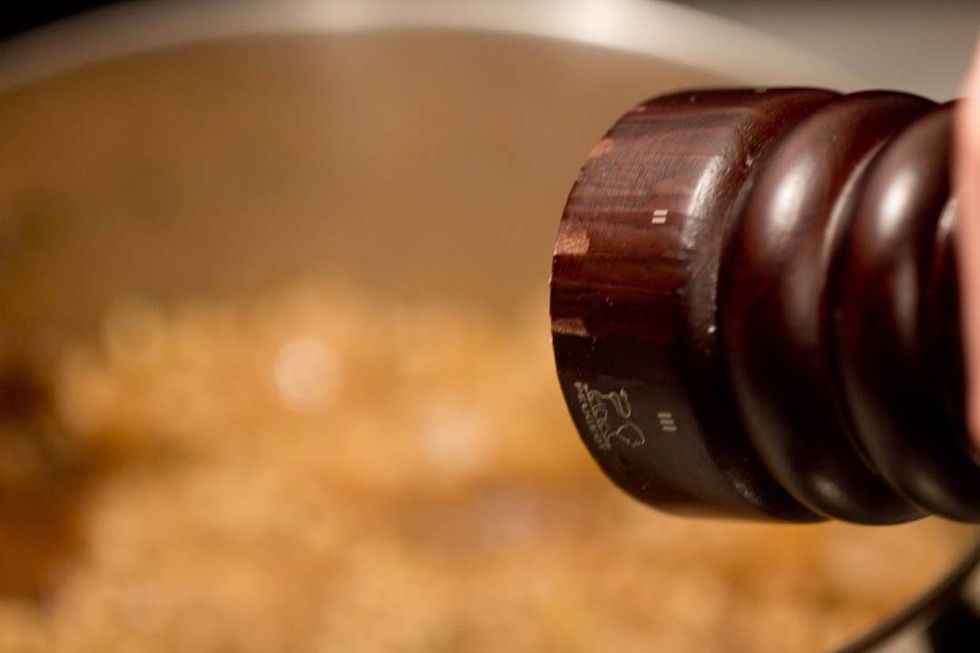 Add salt, pepper and a wop of butter to take this dish over the top.
Texture should be creamy but the barley should still have a bit of bite to it.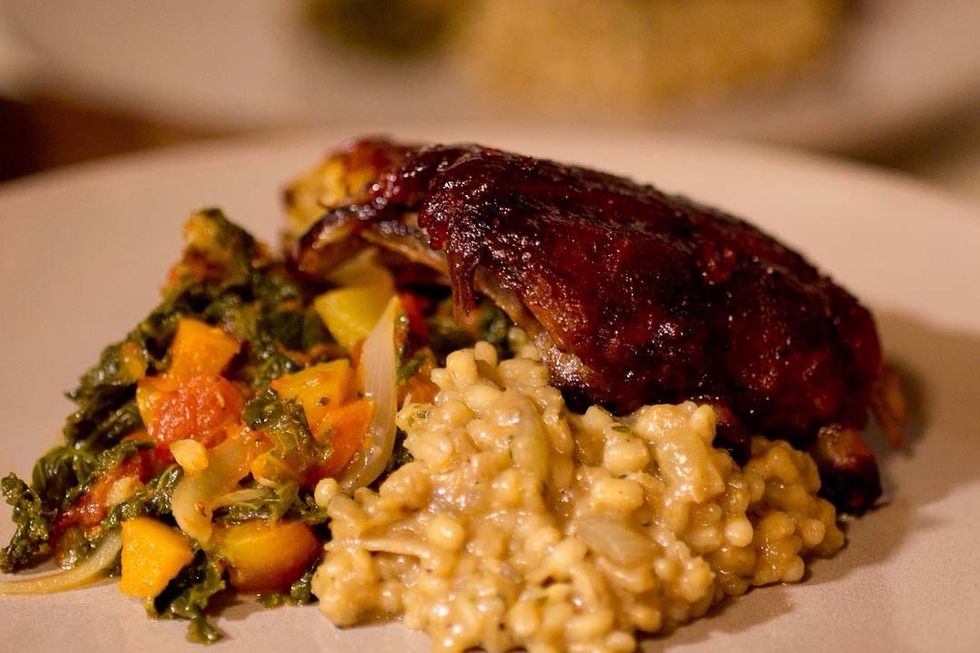 Here is the barley being served with my Dry Rubbed Pork Soderibs and Tomato and lake with Peppers. Check out my other guides for those recipes. Cheers and happy cooking.
1.0c Barley
1.0 Onions(diced)
2.0Tbsp Garlic (minced)
2.0Tbsp Thyme (Fresh if available)(minced)
1.0pt Irish Stout
2.0 Apples (Diced and peeled)
3/4l Chicken stock
5.0Tbsp Butter
Salt and pepper
1/2c Extra old cheddar (shredded)
Jody Wagstaff
Chef turned cable guy, feeding his lust for cooking by sharing tips and tricks on the interweb. The rest of my time is spent djing, ultimate and fatherhood