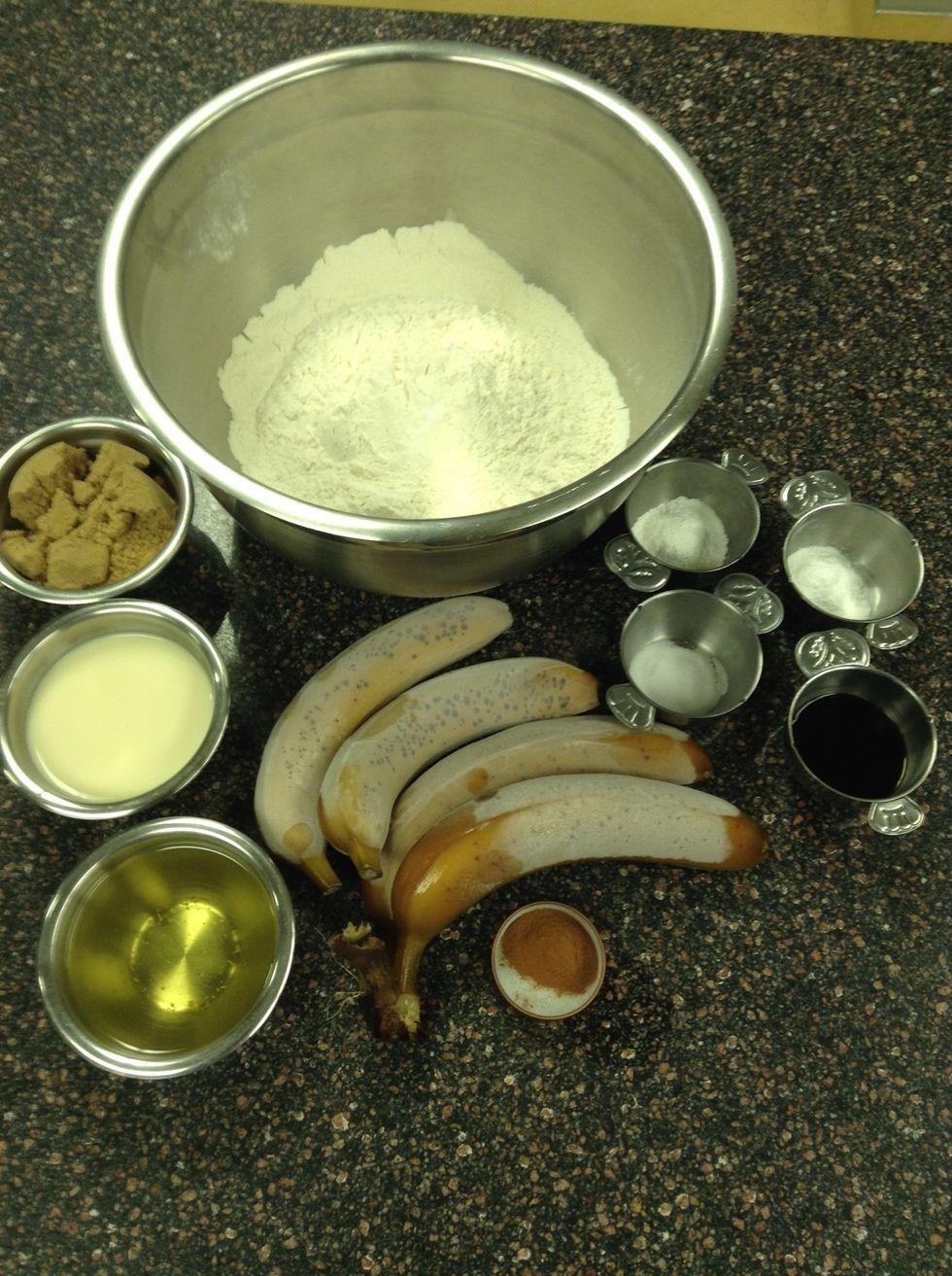 The ingredients.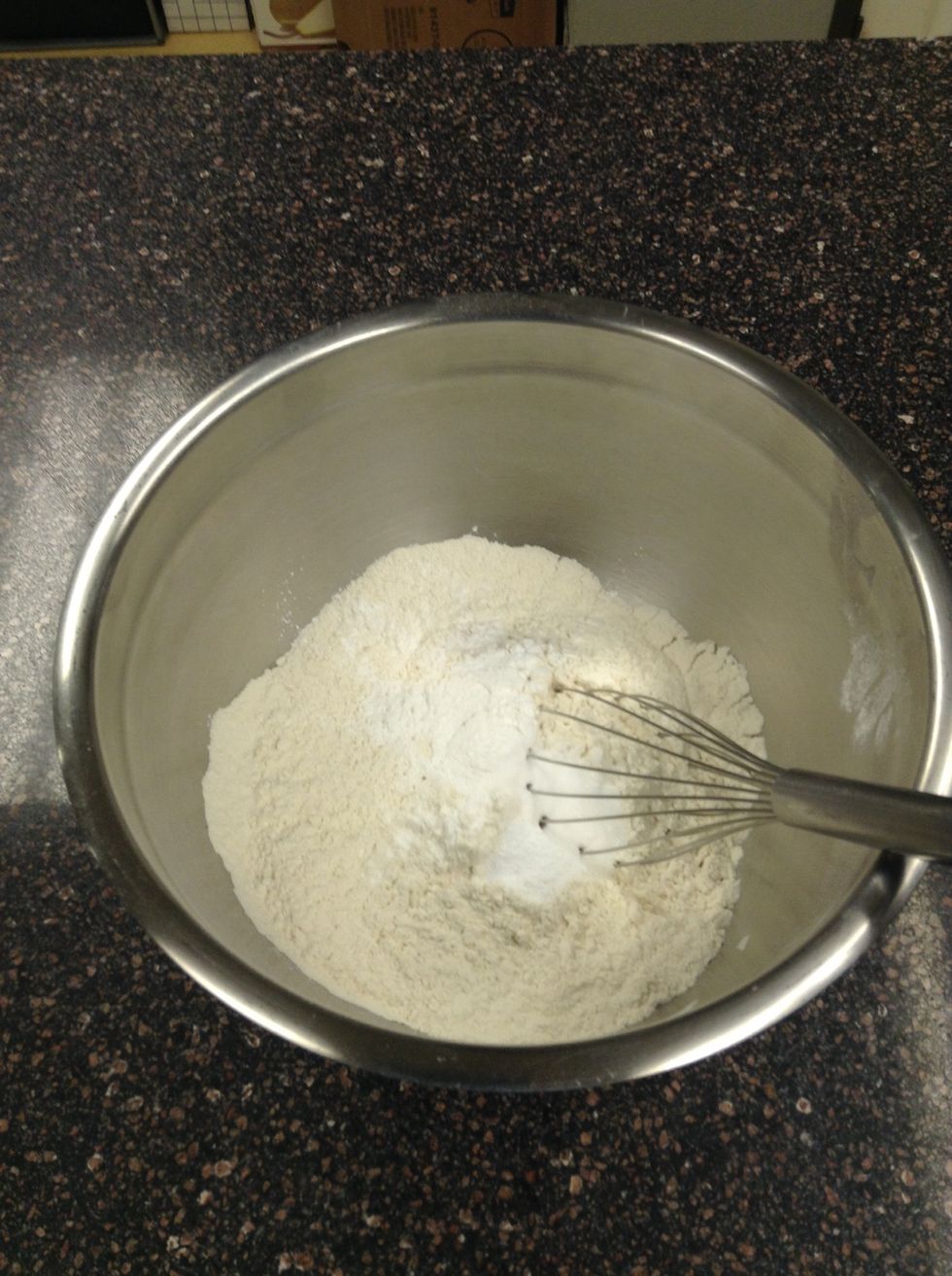 Add flour, baking powder, baking soda and salt. Mix together thoroughly.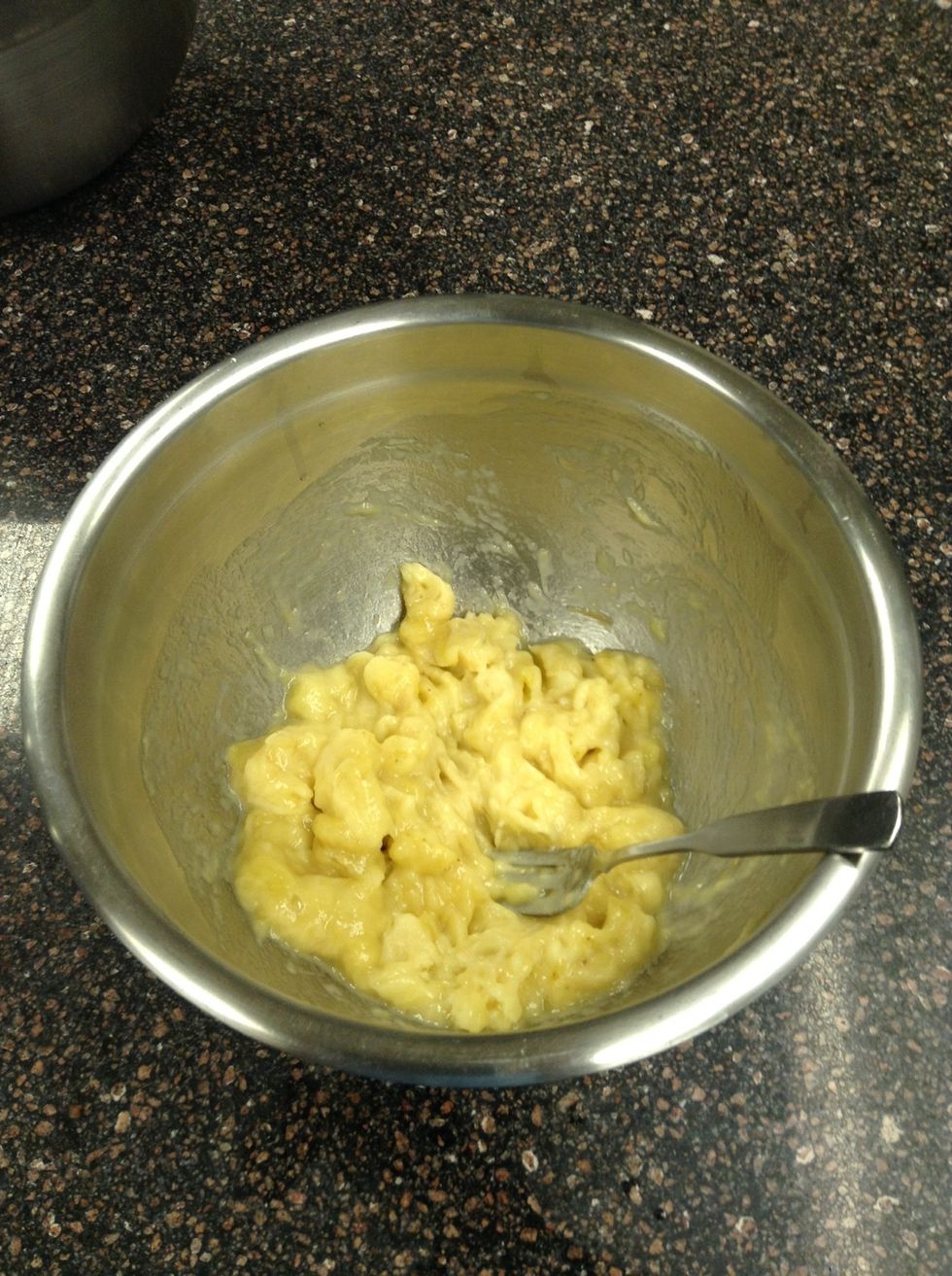 Mash the bananas.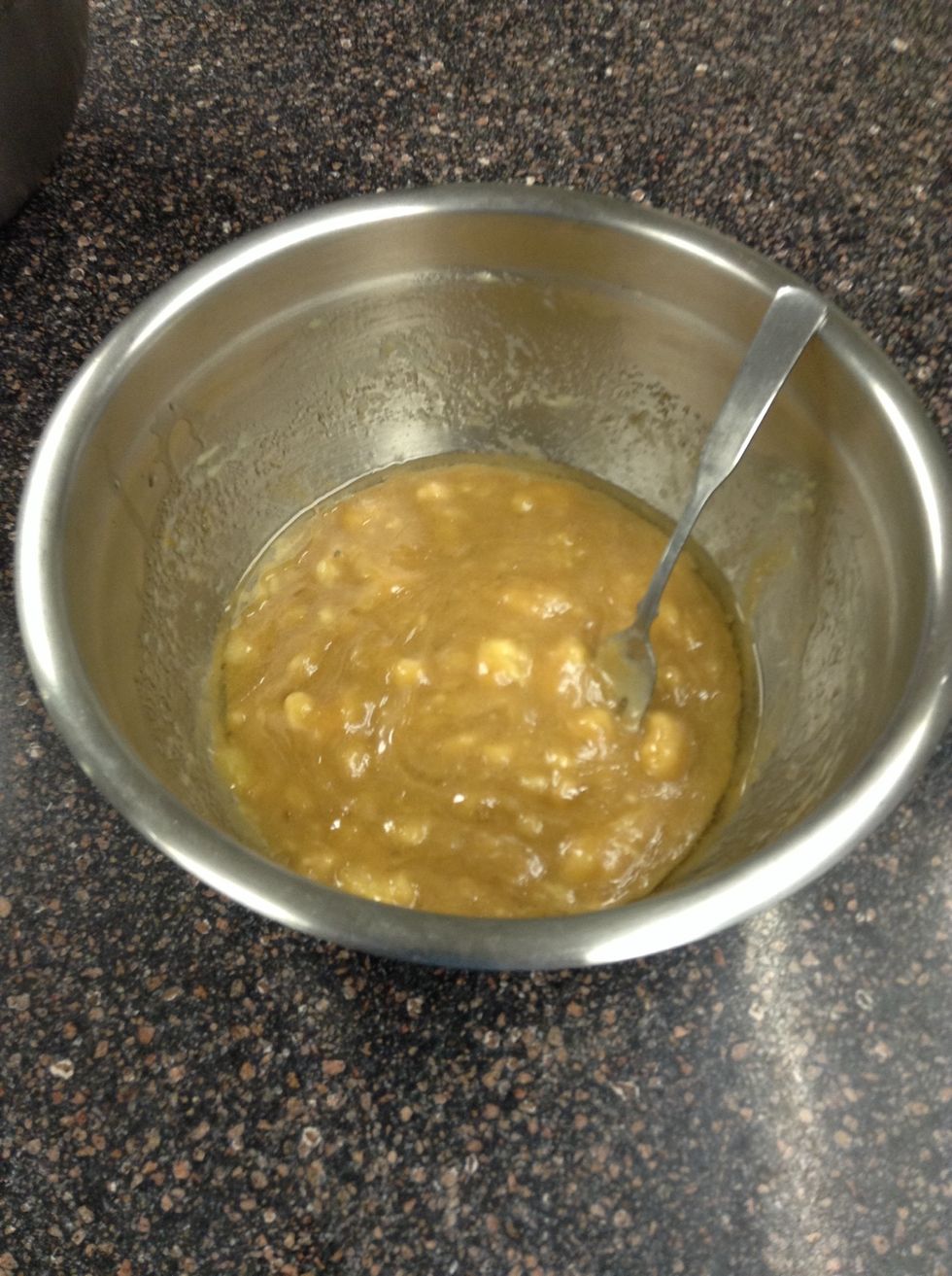 Mix in canola oil and brown sugar.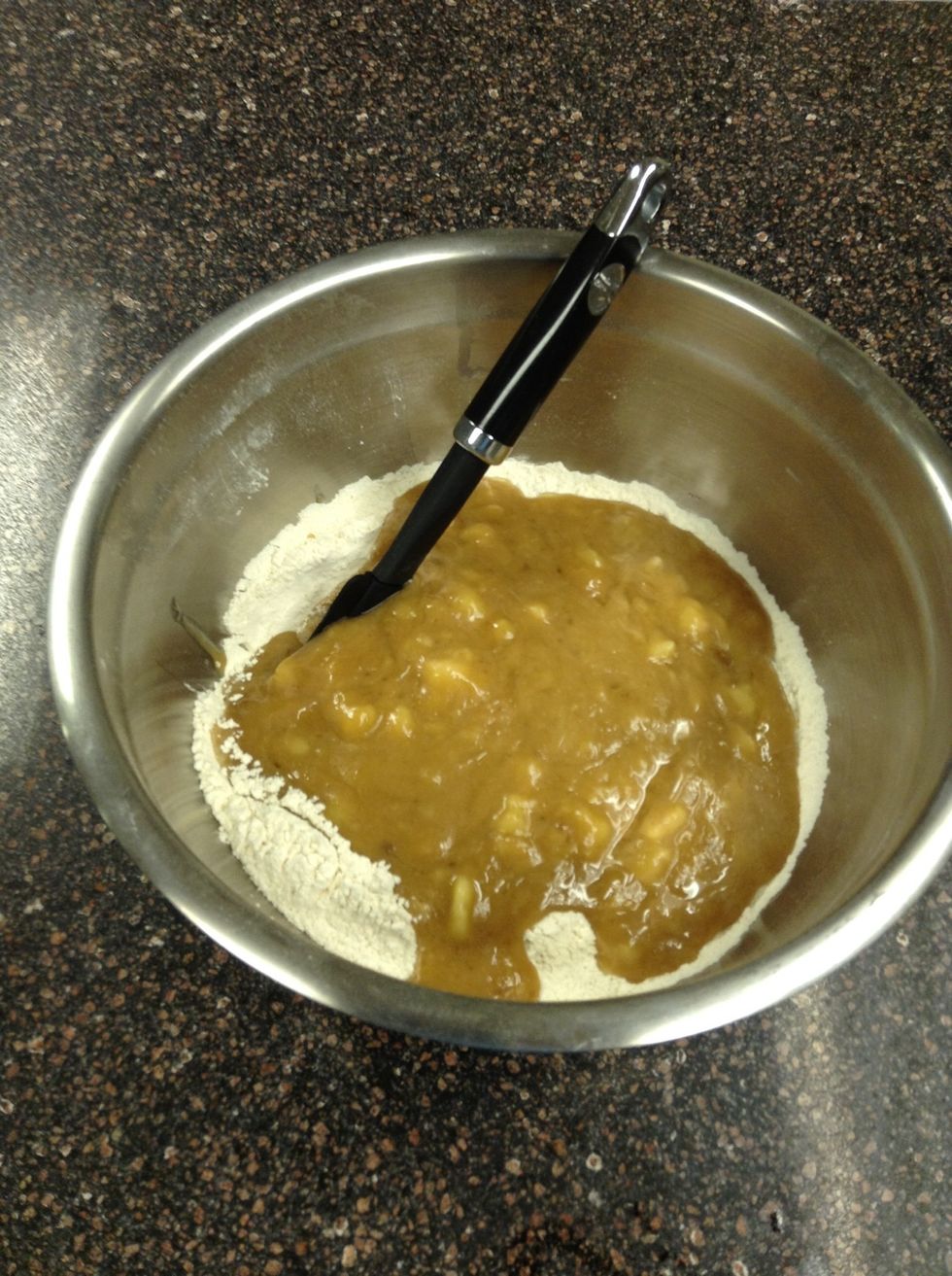 Add to flour mix.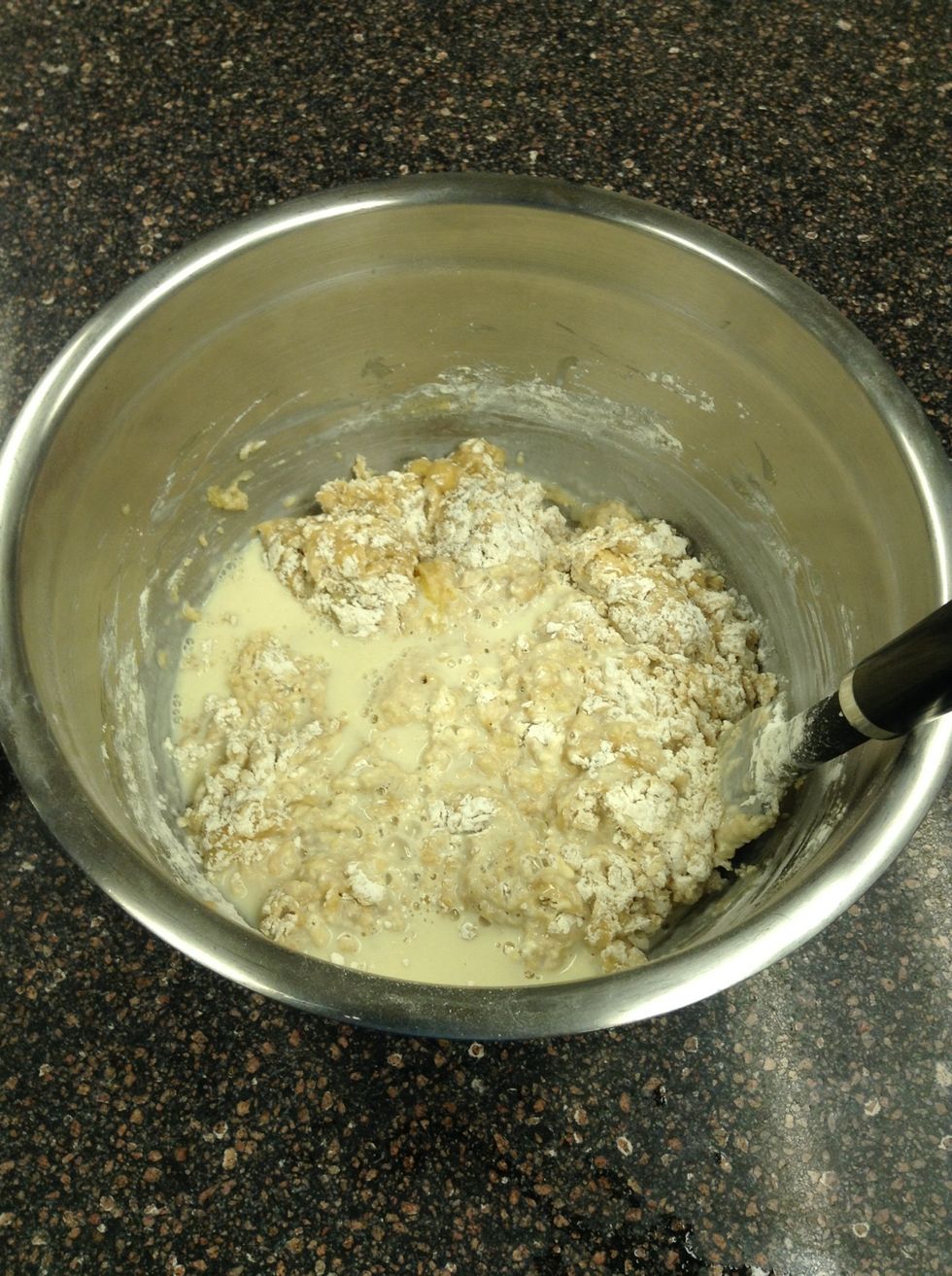 Add soy milk. Add a little more if mix is stiff.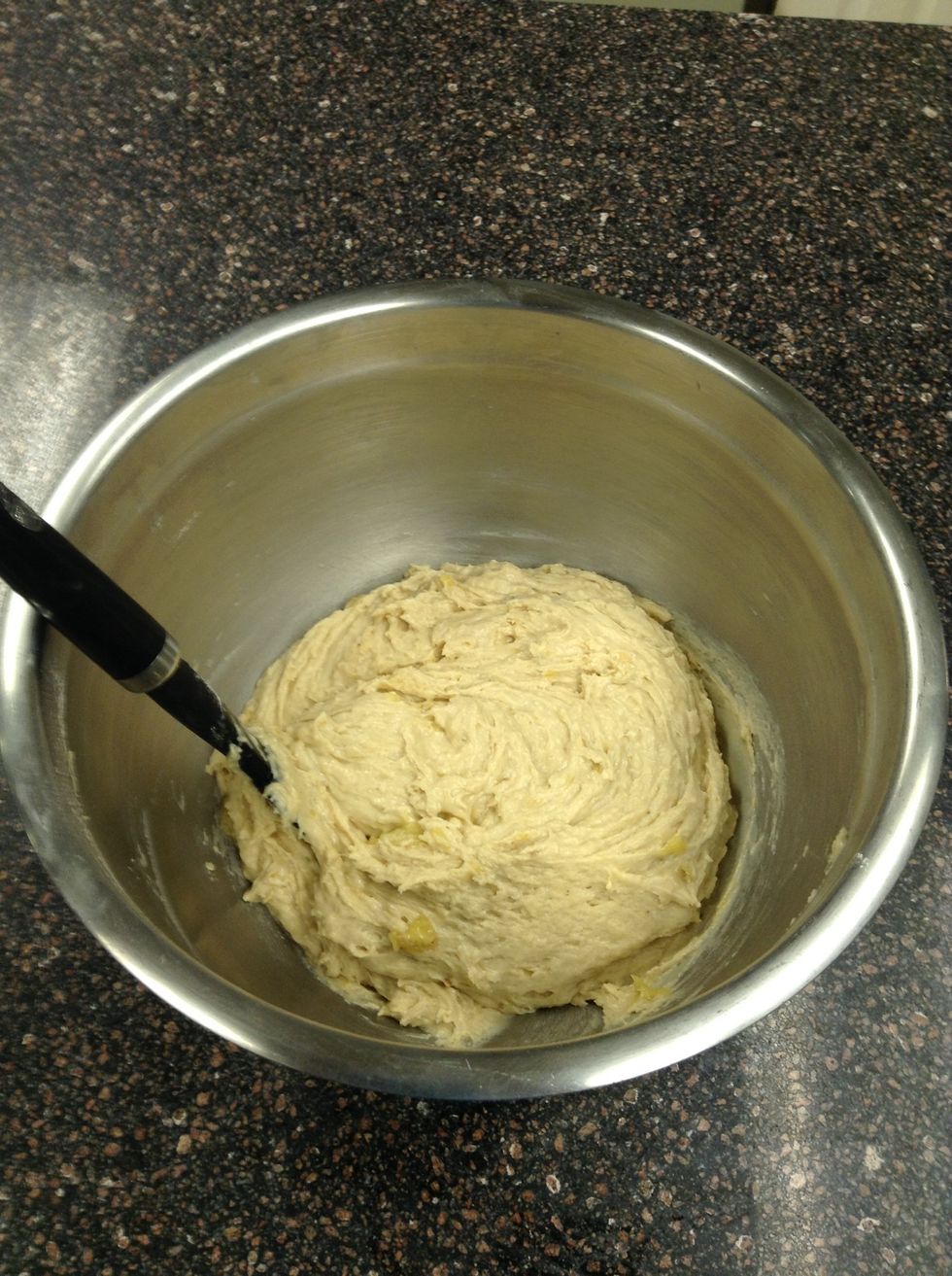 Fold the mix thoroughly.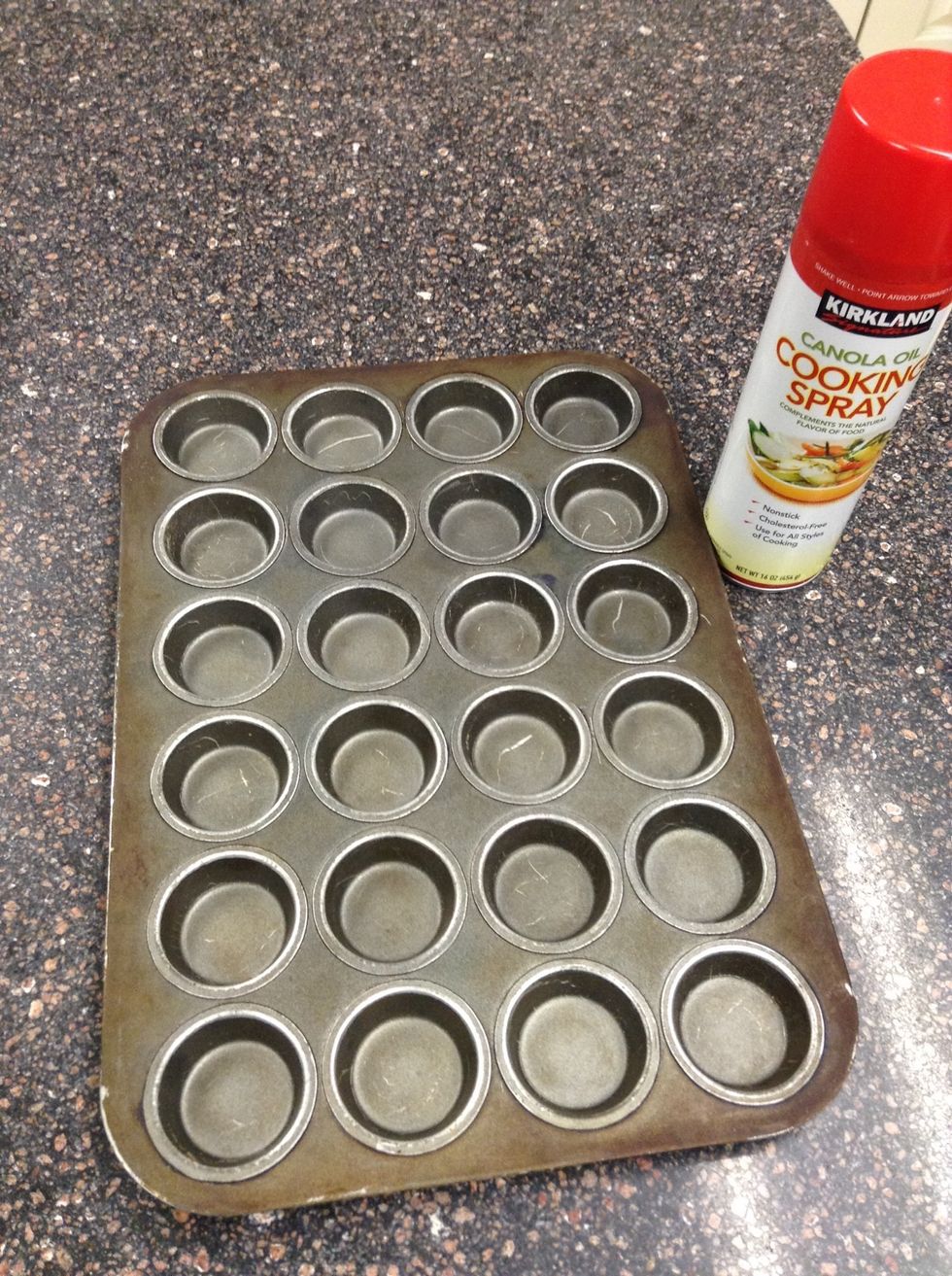 Grease muffin tin.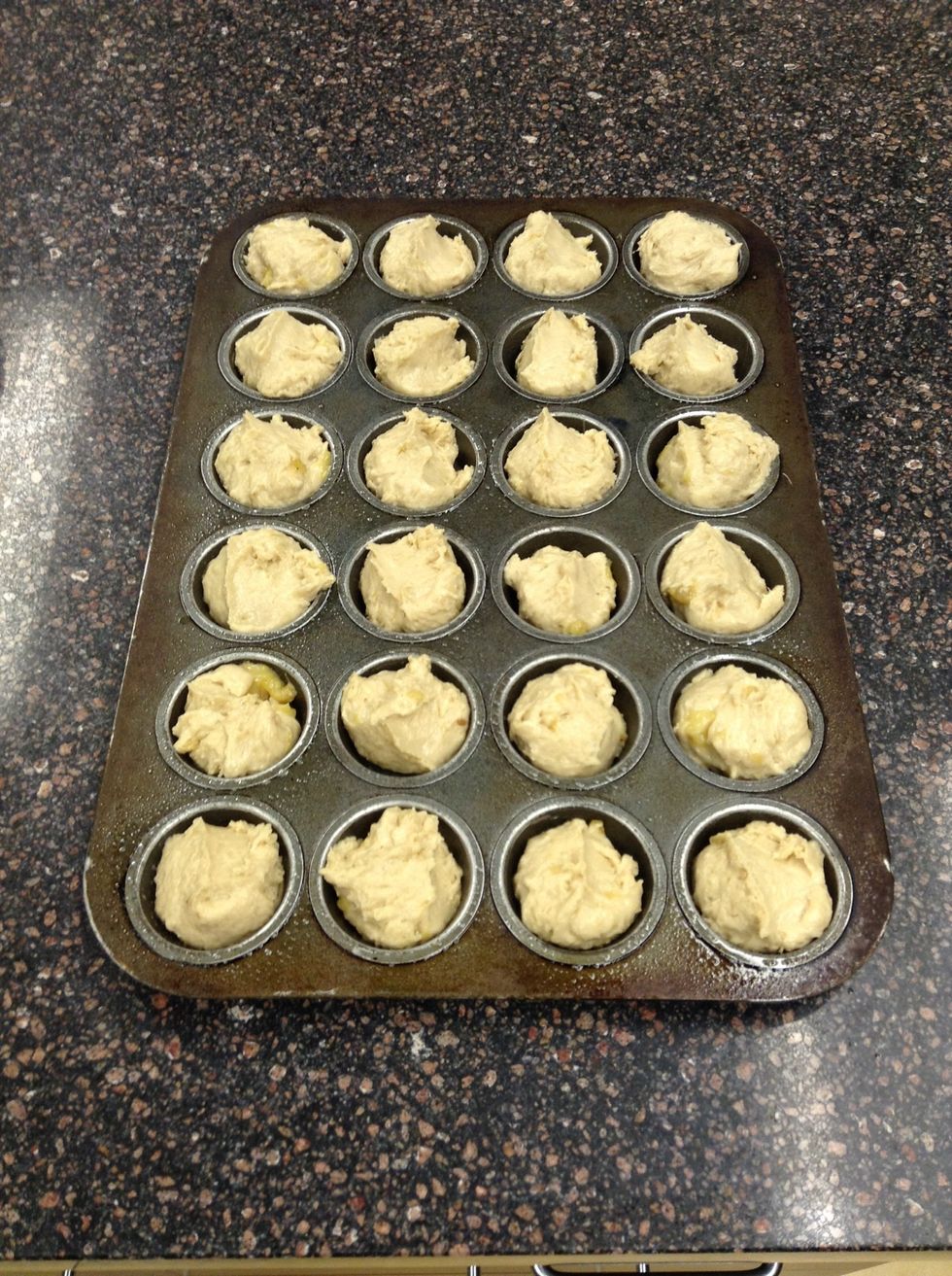 Spoon equal amounts of mix to ensure even cooking.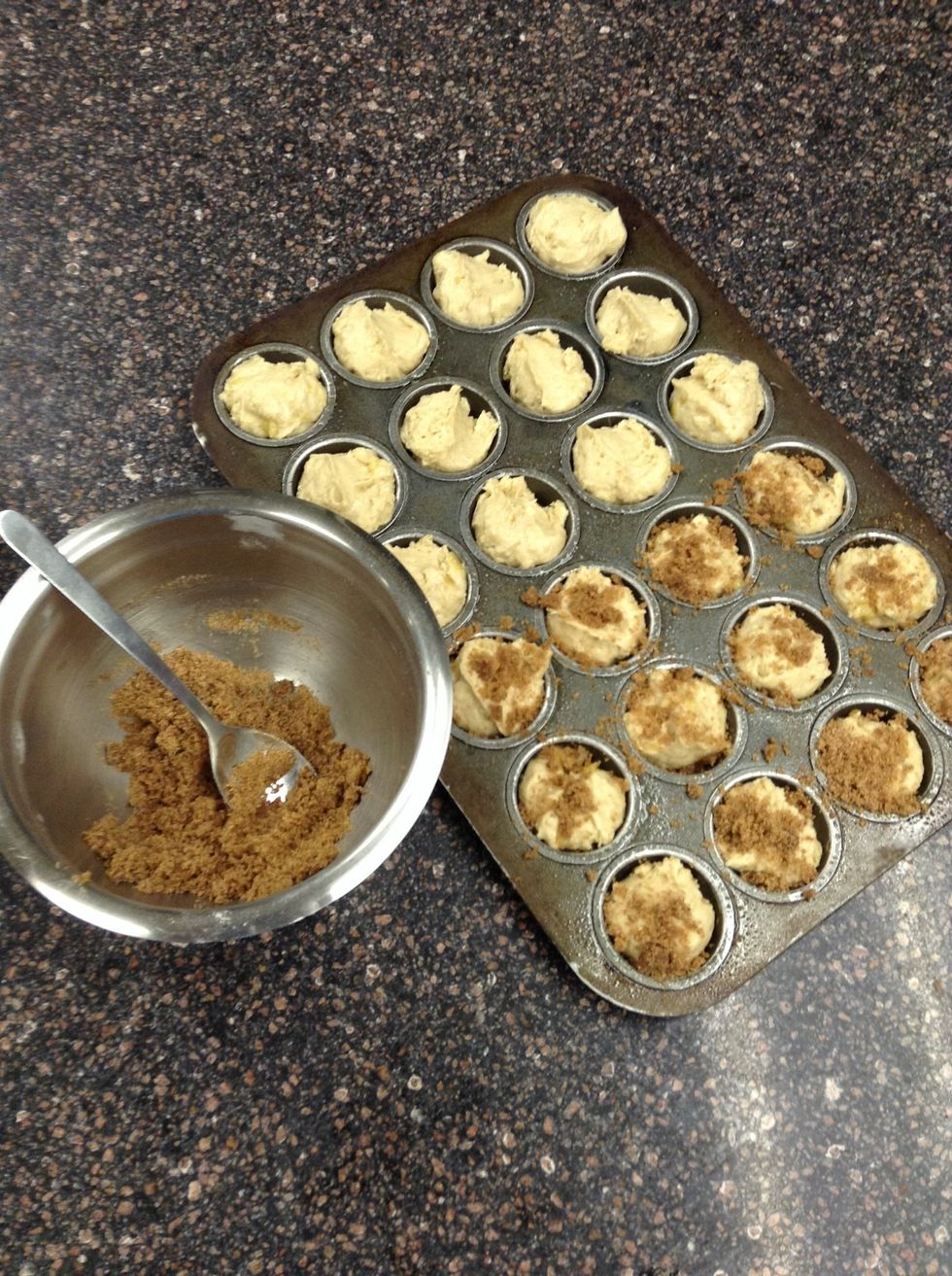 Sprinkle over a mix of 1/3c Brown Sugar, 1 Tablespoon Plain Flour, 1/2 Teaspoon Cinnamon and 1 Tablespoon Canola Oil. And then bake in a pre heated oven 350 degrees F for 20/25 minutes.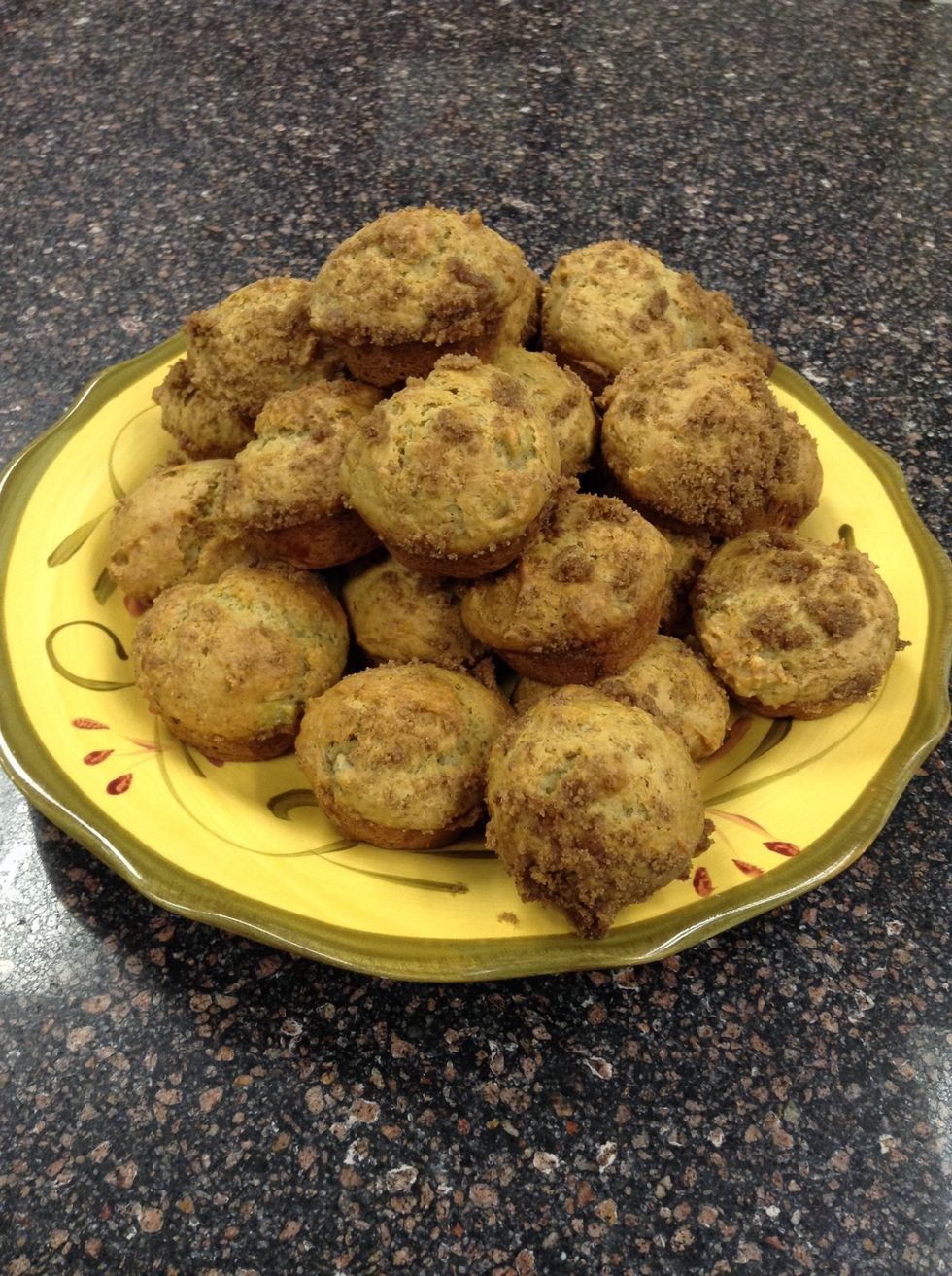 Now sit back and enjoy a muffin or two with your favorite drink. And may be invite your friends over to share.
5.0c Plain Flour
1.0c Brown sugar
1.0c Canola oil
1.0c Soy milk
4.0 Bananas (Large)
3.0tsp Baking powder
3.0tsp Baking soda
1.0tsp Salt
1.0tsp Cinnamon
2.0Tbsp Vanilla extract
This amount makes 48 muffins