How to cook banana caramel sauce
Midnight ice cream topping or as a bread pudding sauce, this simple caramel won't disappoint
199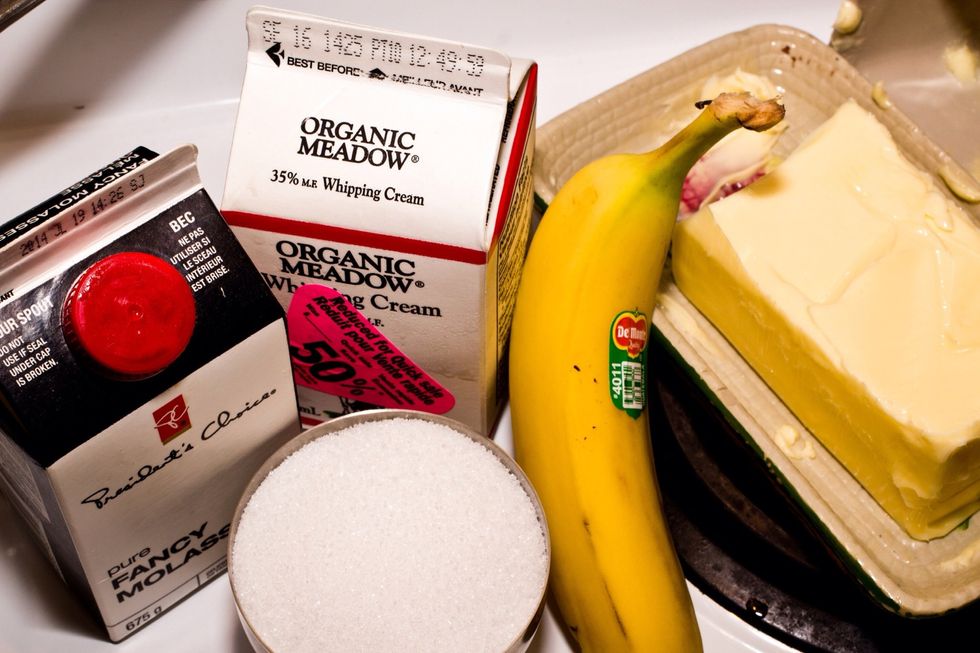 Simple little gathering of ingredients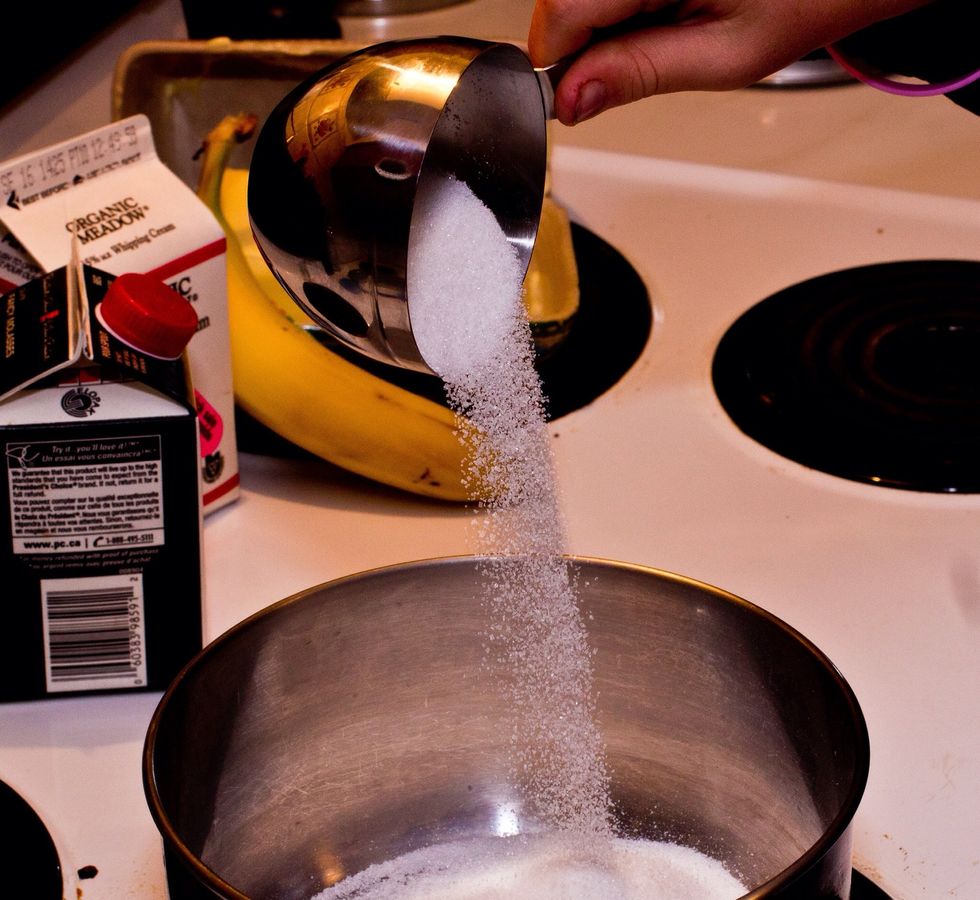 Add the sugar to a HEAVY bottomed and high sided sauce pan. Use a good quality pan since an even and consistent temperature is needed to ensure the sugar doesn't burn.
Turn the pan on to a medium high heat. DON'T STIR AT THIS POINT.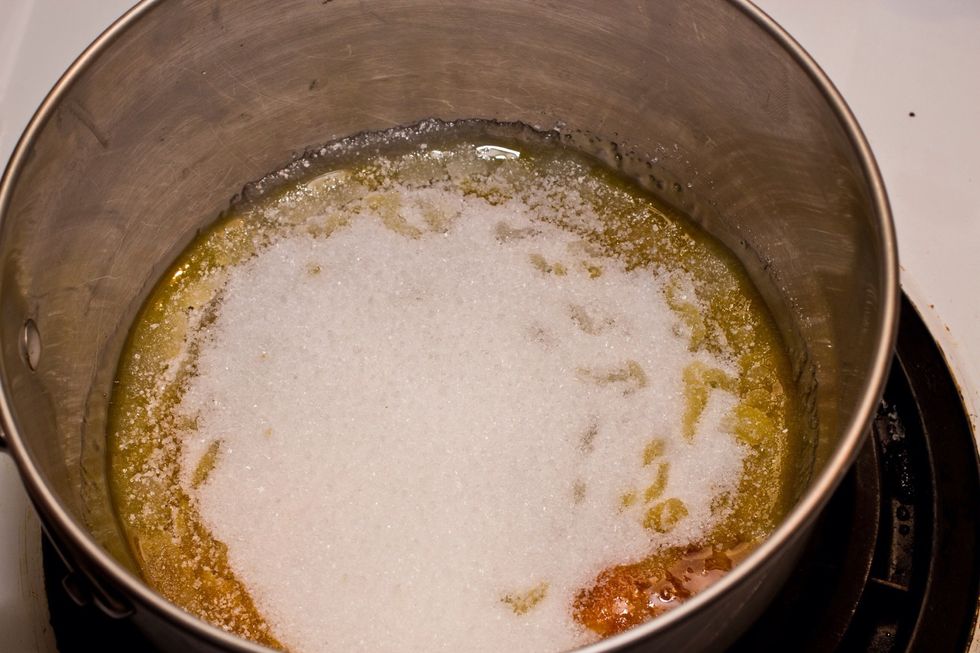 After a few minutes the sugar will start to melt. Carefully but briskly swirl the pan to mix the sugar. Don't use any utensils at this point since the sugar will just stick to them.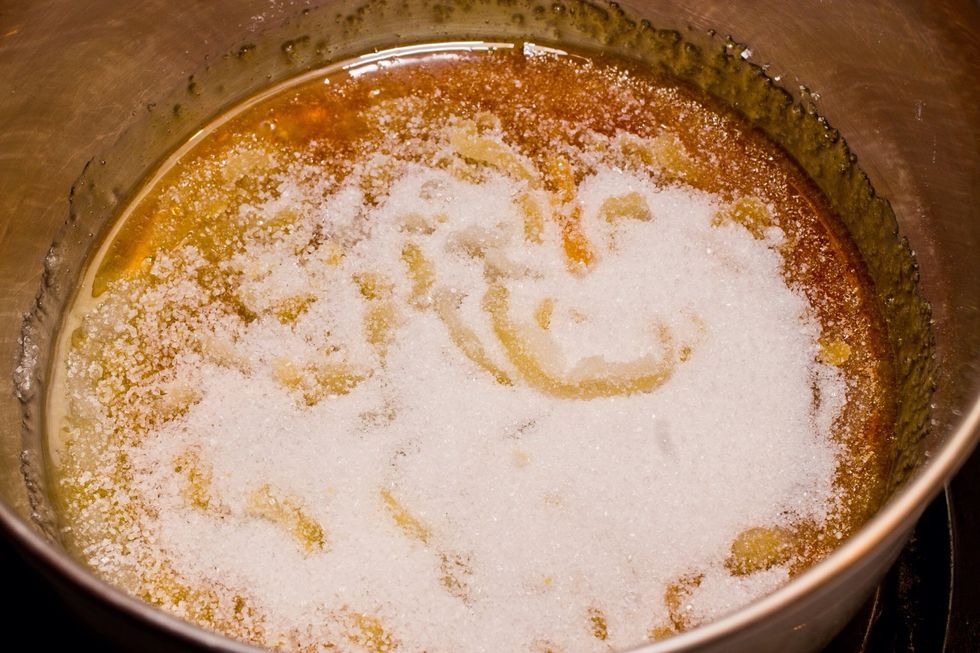 This process goes quick so keep swirling but occasionally let the pan sit for a few moments as well.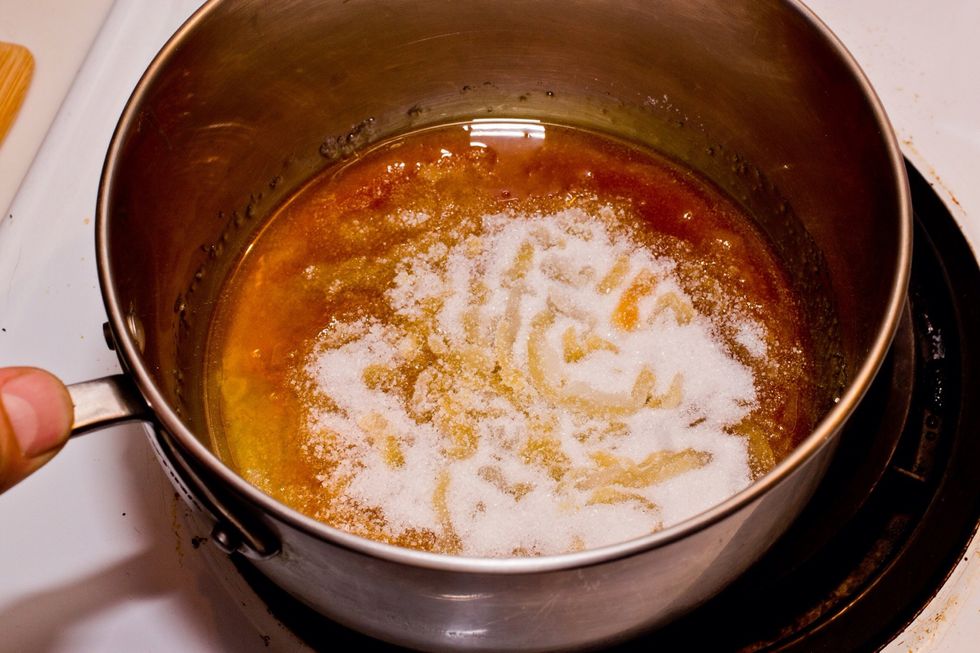 Getting closer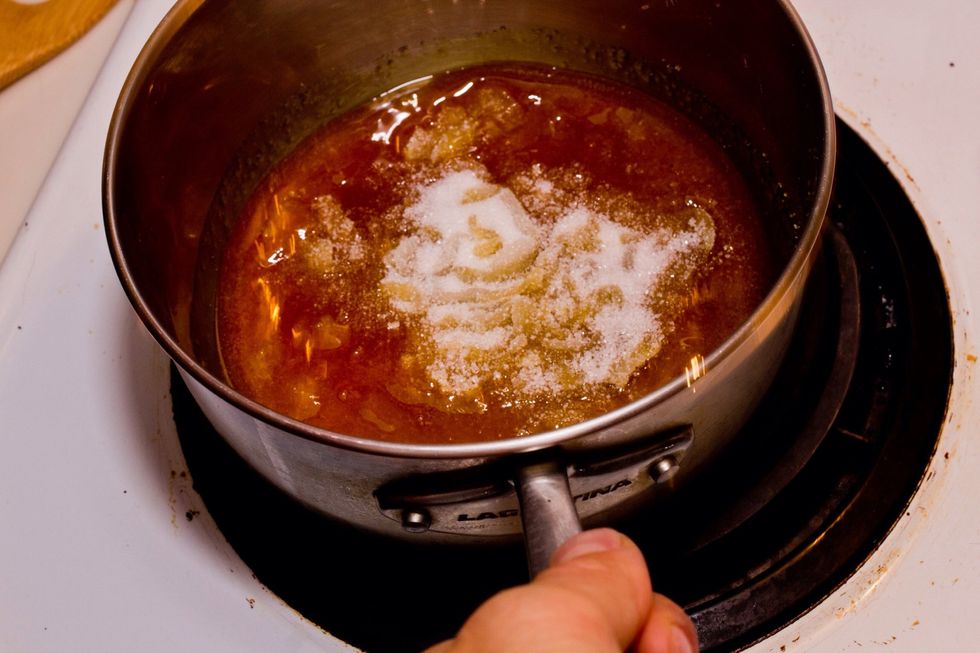 At this point you may need to pull it on and off of the heat so the the sugar doesn't burn.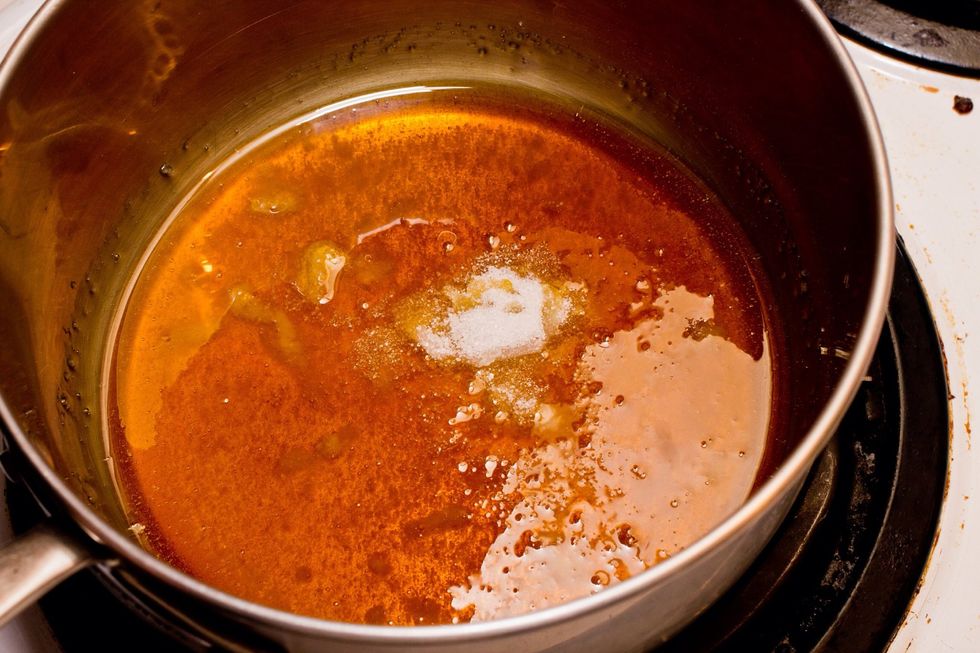 Almost there.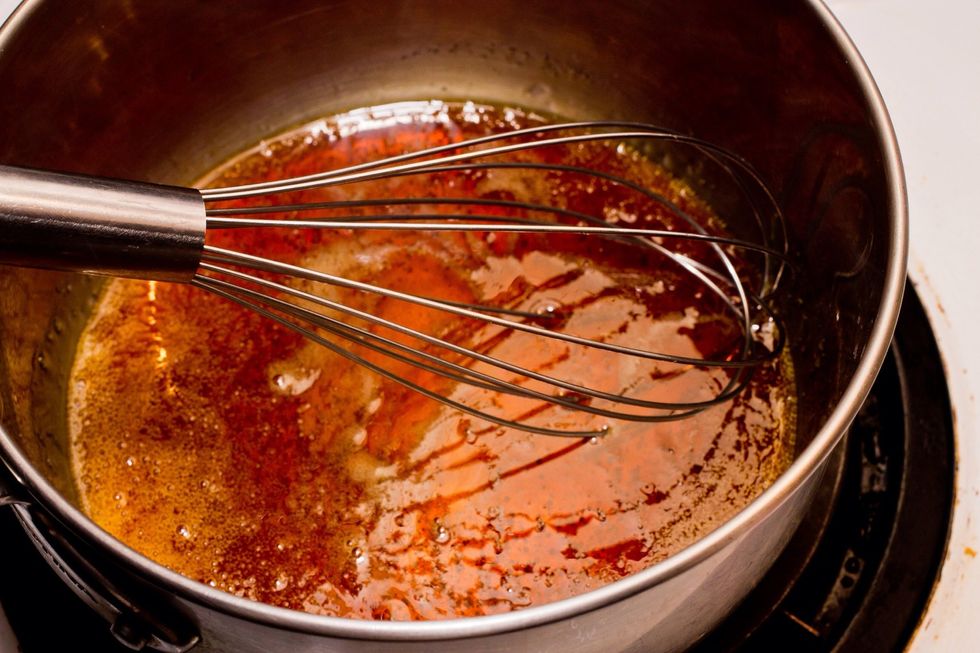 I used a whisk to break up the last bits of stubborn sugar. Now you have to act quickly the sugar is so hot that it will continue to cook and eventually burn even when you take it off of the heat.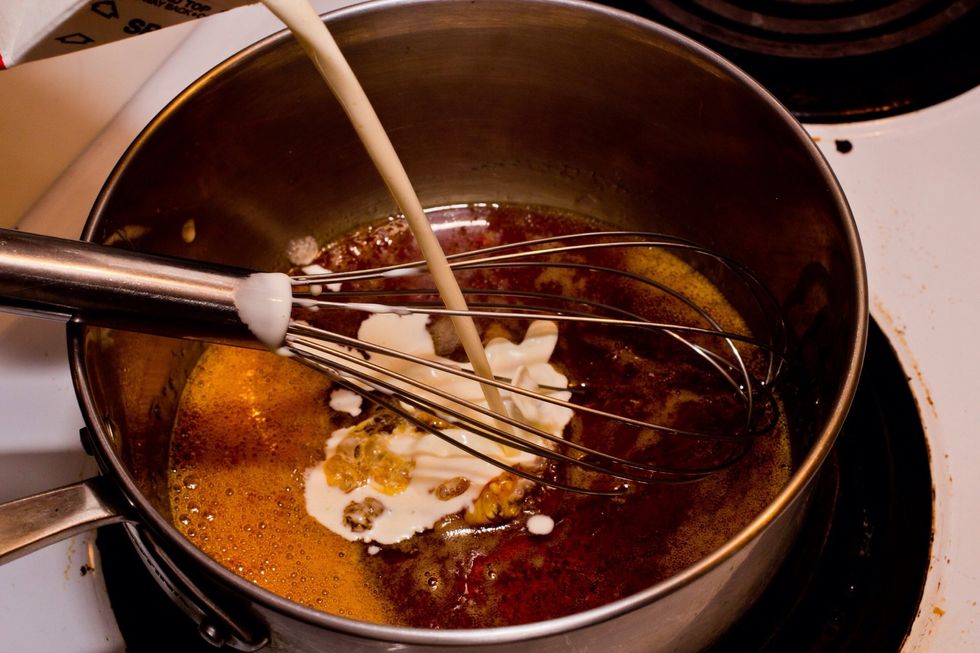 Slowly pour in your cream. CAREFULL it will steam and bubble up.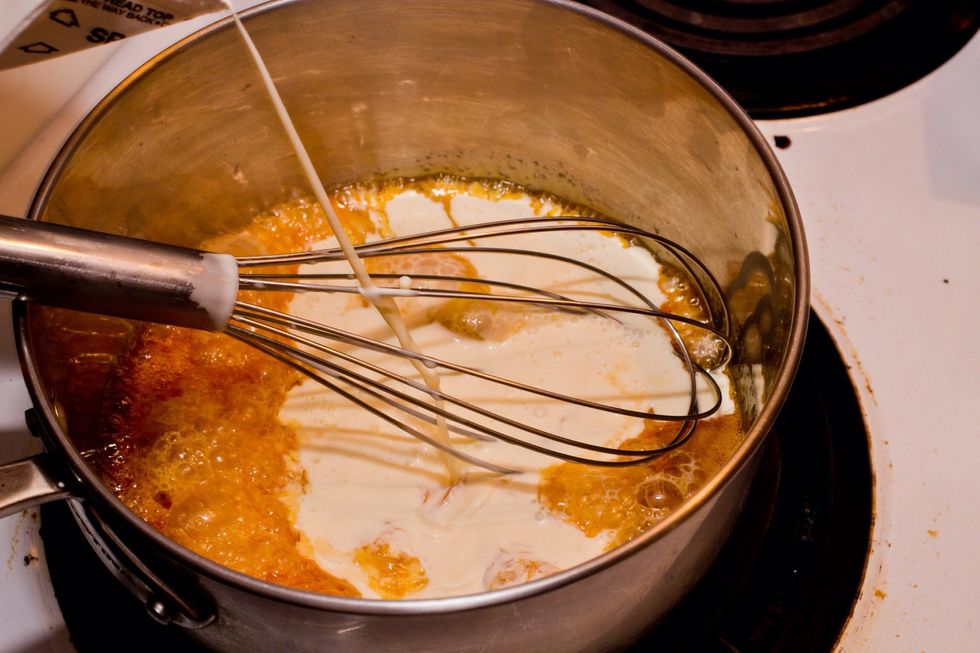 Pour in all the cream and whisk over a slightly lower heat than you've been using to melt the sugar.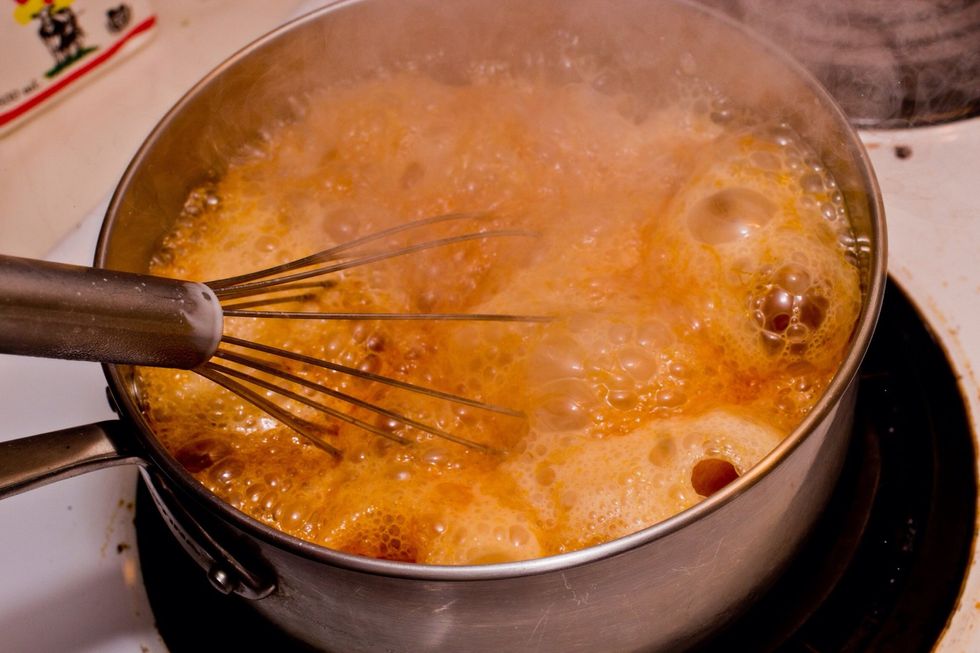 Instantly it will bubble up and steam. This is why you need a high sided sauce pan
Remove it from the heat.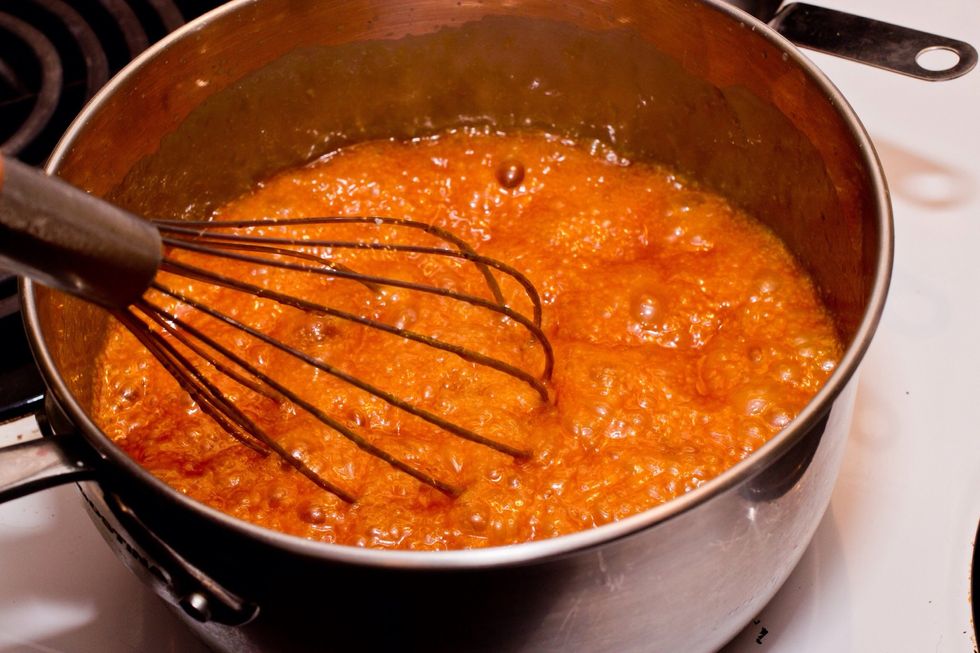 Let it settle a bit.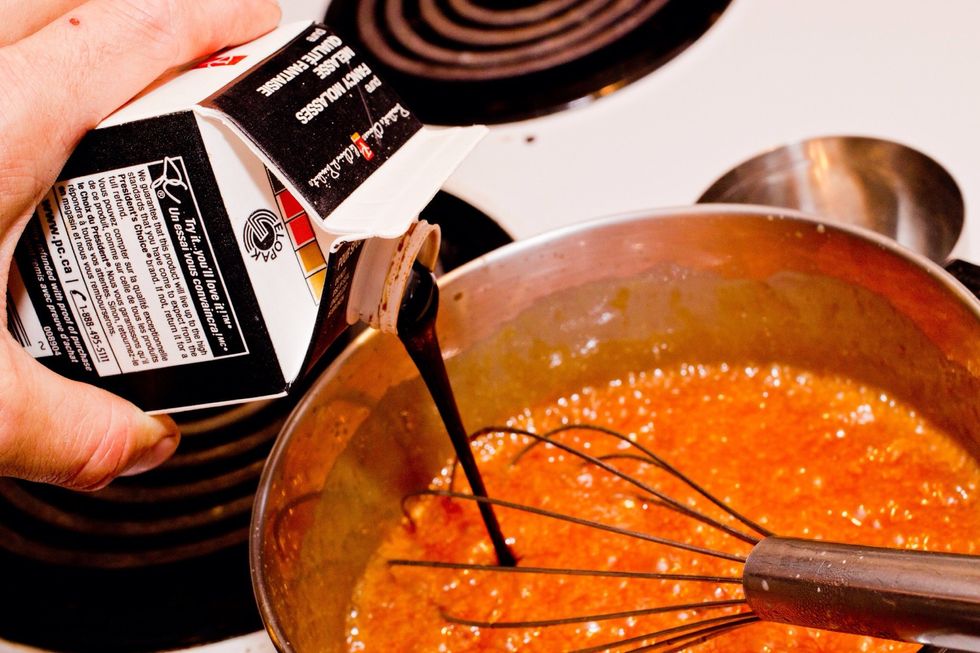 Add the molasses.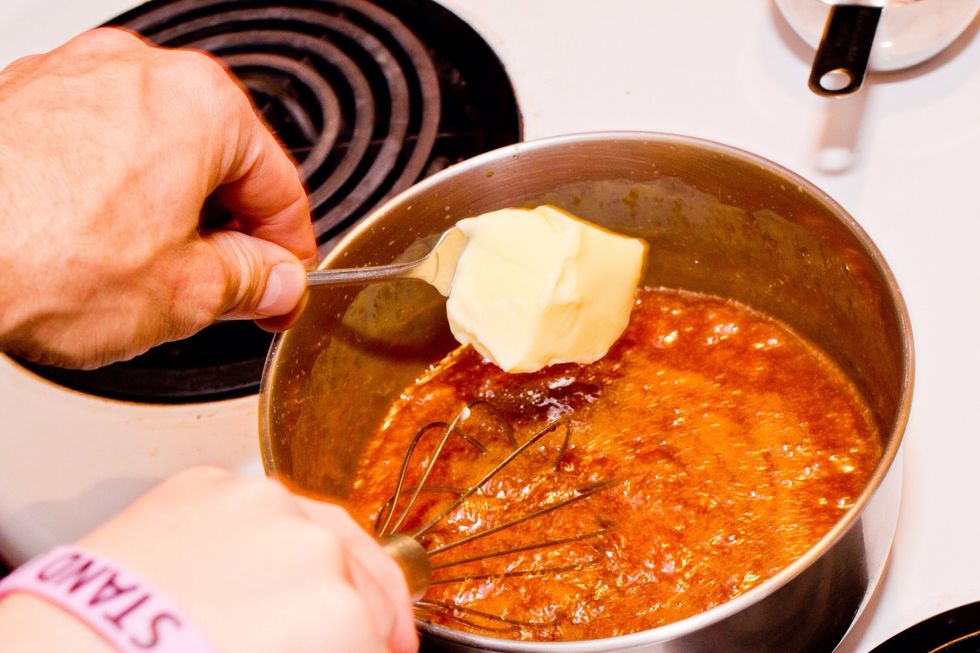 And the butter. If it is chilled butter your adding, make sure to cube it up. This was at room temperature so it worked well in a big dollop. If using unsalted butter than add a pinch of salt.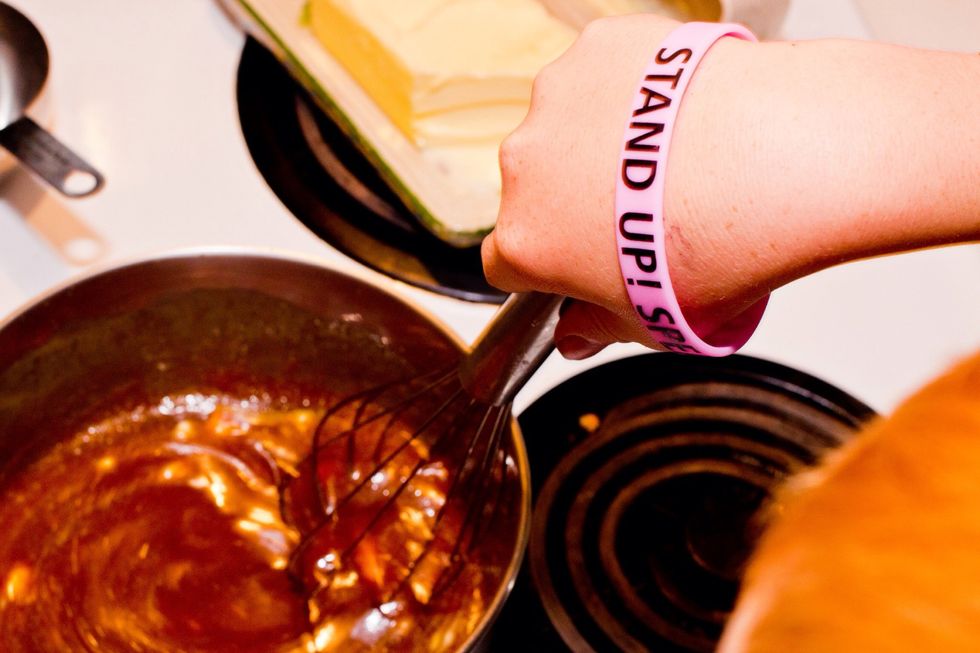 Whisk it in.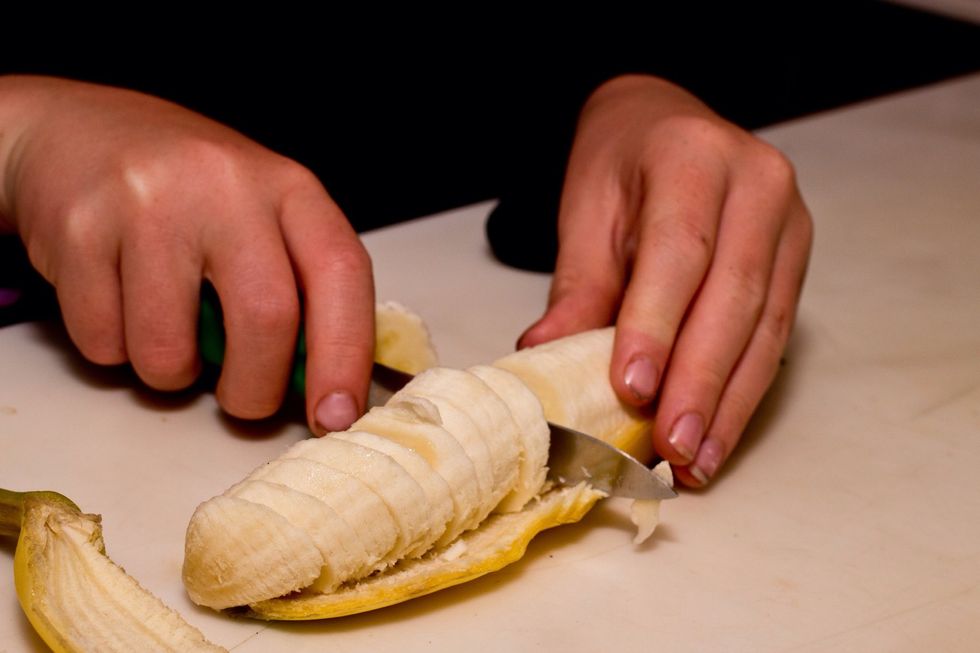 Peel the bananas, leaving one piece of peel. Slice down on to the peel but not through it. This way you can pick up all the slices without making anything sticky.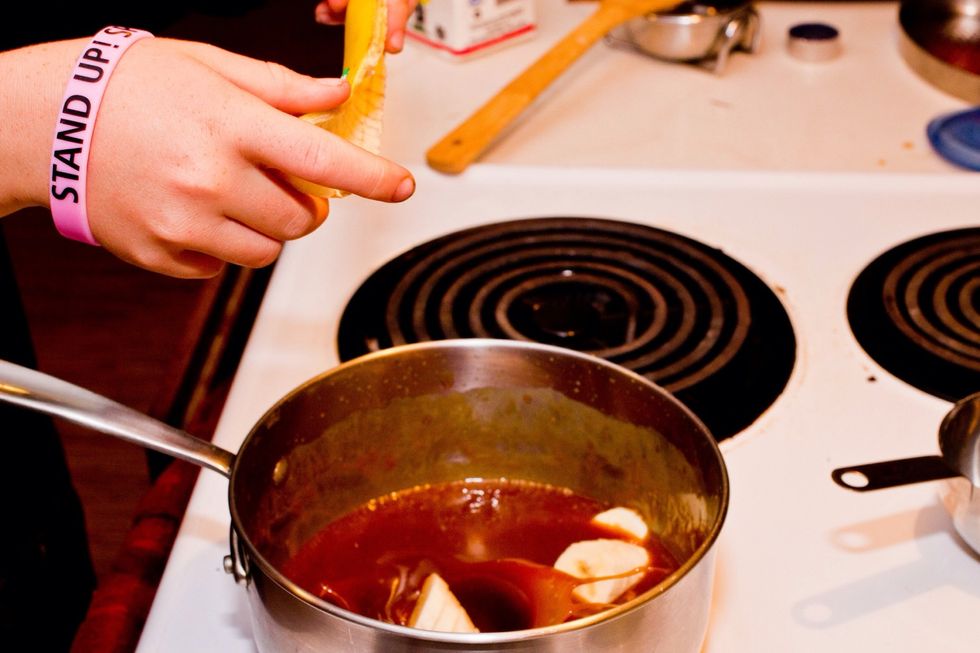 Add the bananas.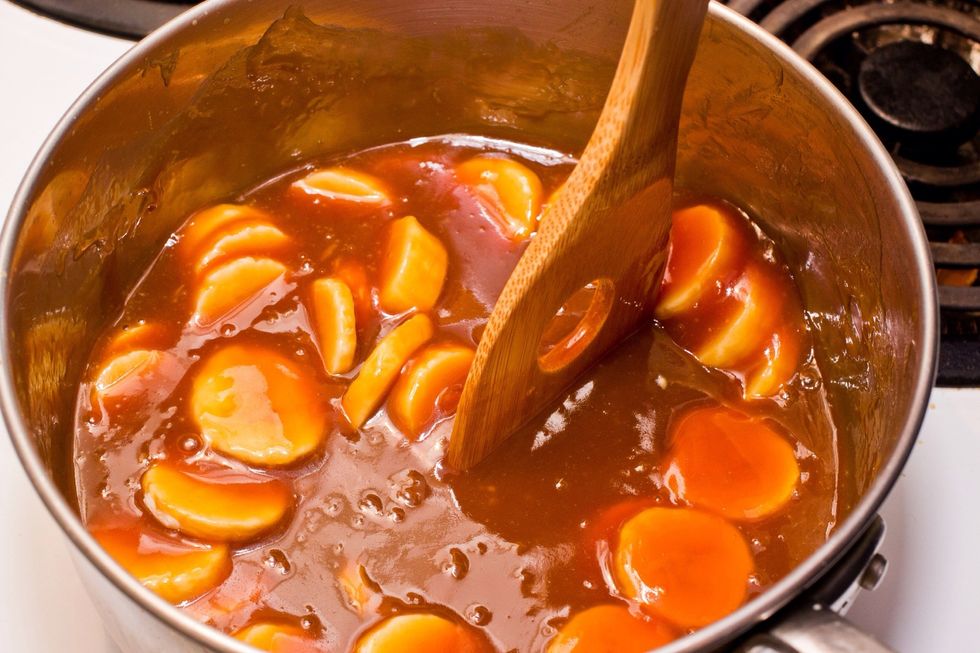 Stir em up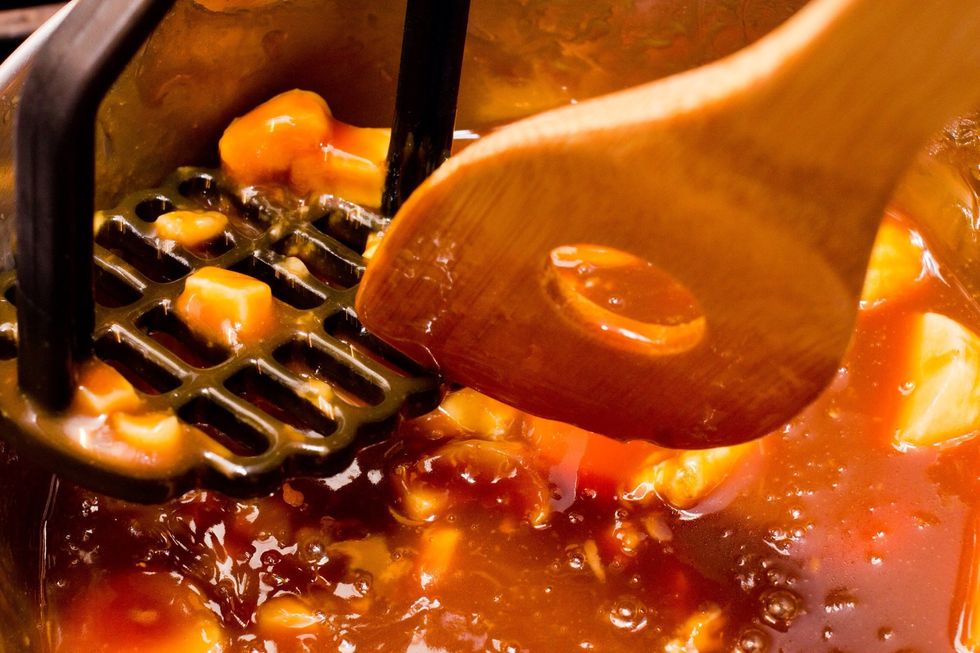 Mash em up.
That's it. Rich and chunky banana caramel goodness.
Serve hot on ice cream for a real tasty treat.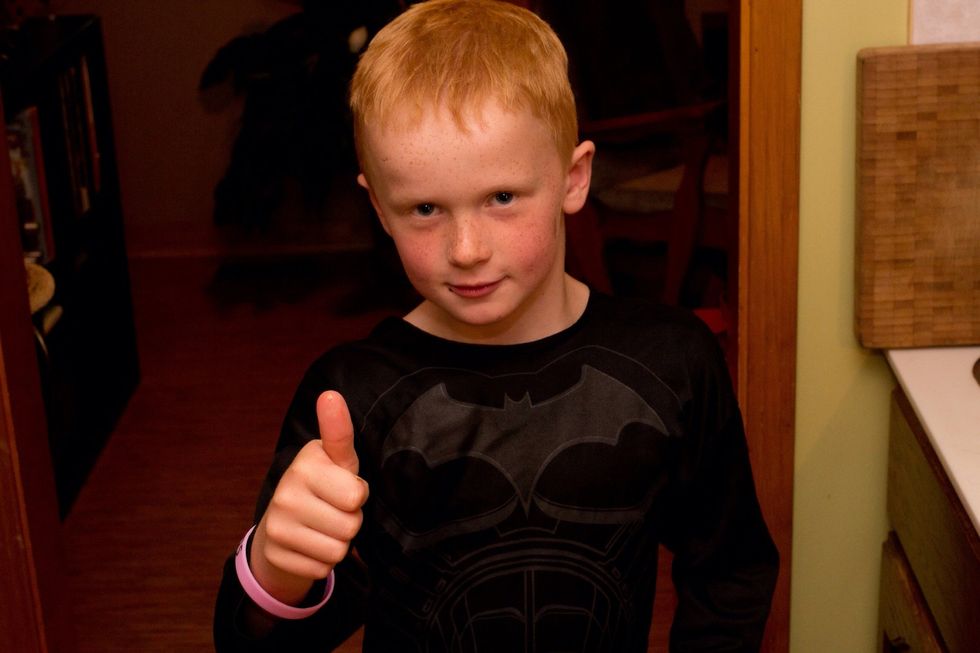 Lyrik gives this a batman sized thumbs up.
Thanks for checking out this guide! Show some love by clicking the "❤" and FOLLOW me to stay informed on future guides. Your support feeds my fuel to keep building these guides. THANK YOU! cheers
1.0c Granulated sugar
1.0c 35% cream
3.0Tbsp Butter (salted)
2.0Tbsp Molasses
2.0 Bananas
Jody Wagstaff
Chef turned cable guy, feeding his lust for cooking by sharing tips and tricks on the interweb. The rest of my time is spent djing, ultimate and fatherhood