Dice tomatoes and onions. You can also add celery if you have some. FYI: you can add any vegetable of choice. I usually add some bokchoy or some Chinese cabbage.
Put some salt, pepper and rub some cayenne pepper for an extra kick on your fish. Lay the fish out on your foil.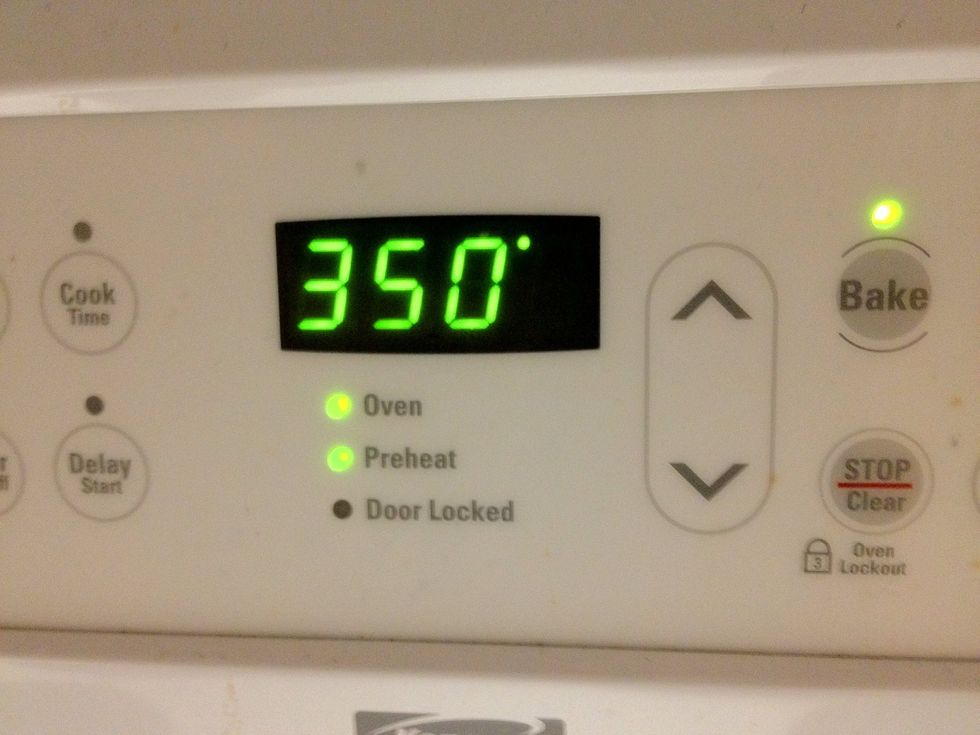 Preheat your oven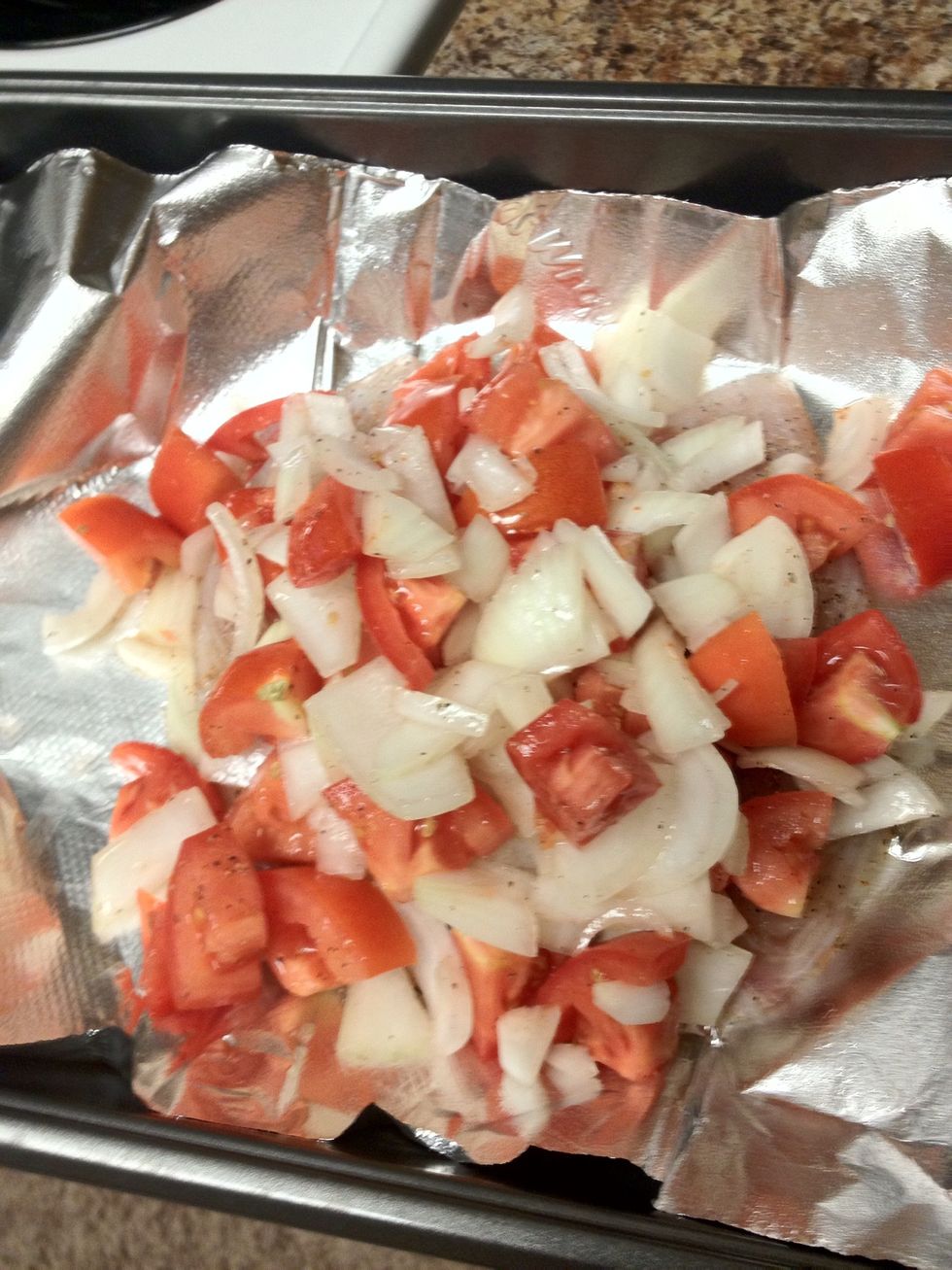 Add your diced up tomatoes and onions.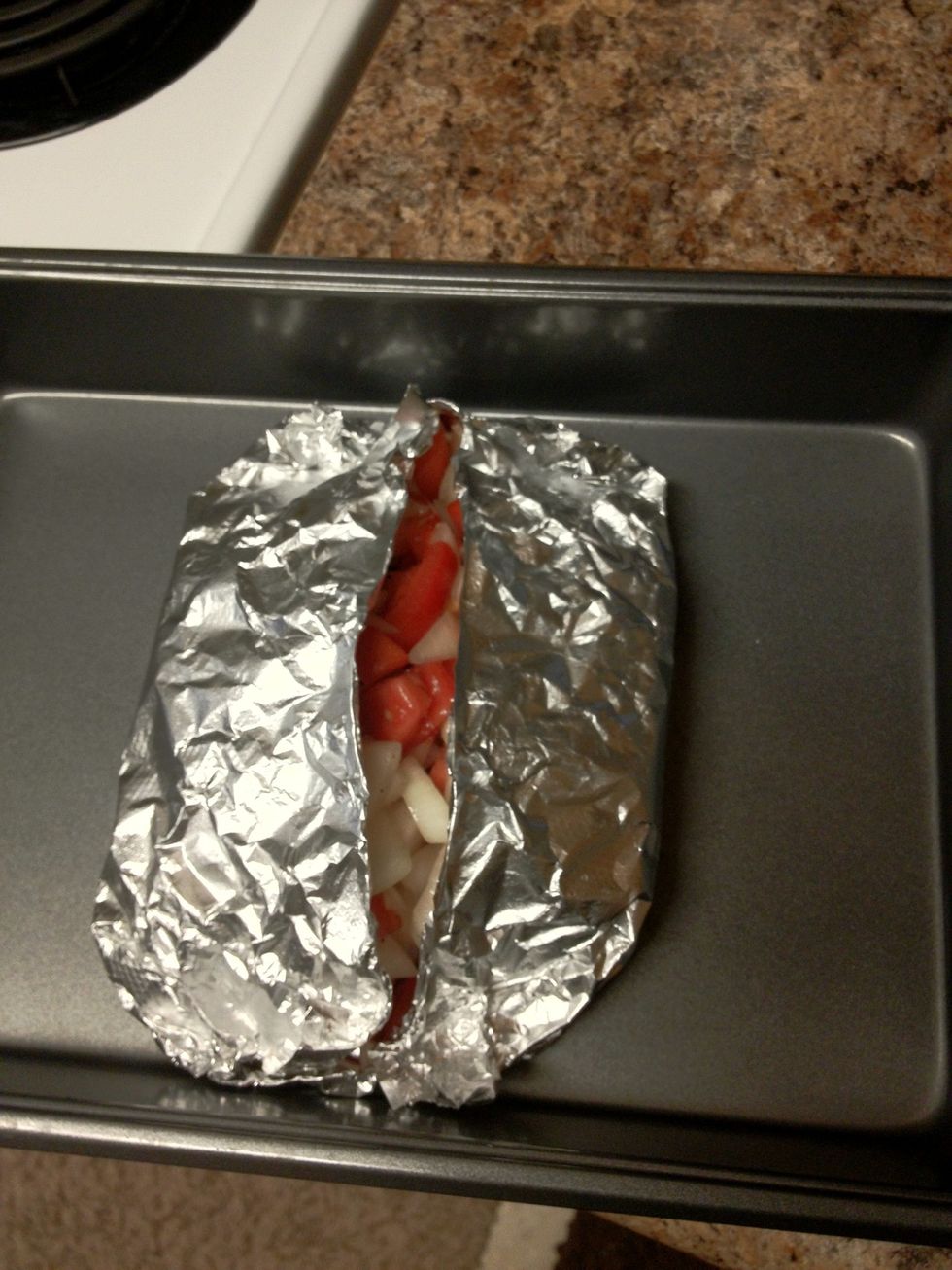 Wrap the foil around. Create a pouch, but leave an opening for vent.
Bake fish in the over for 45 minutes at 450 degrees.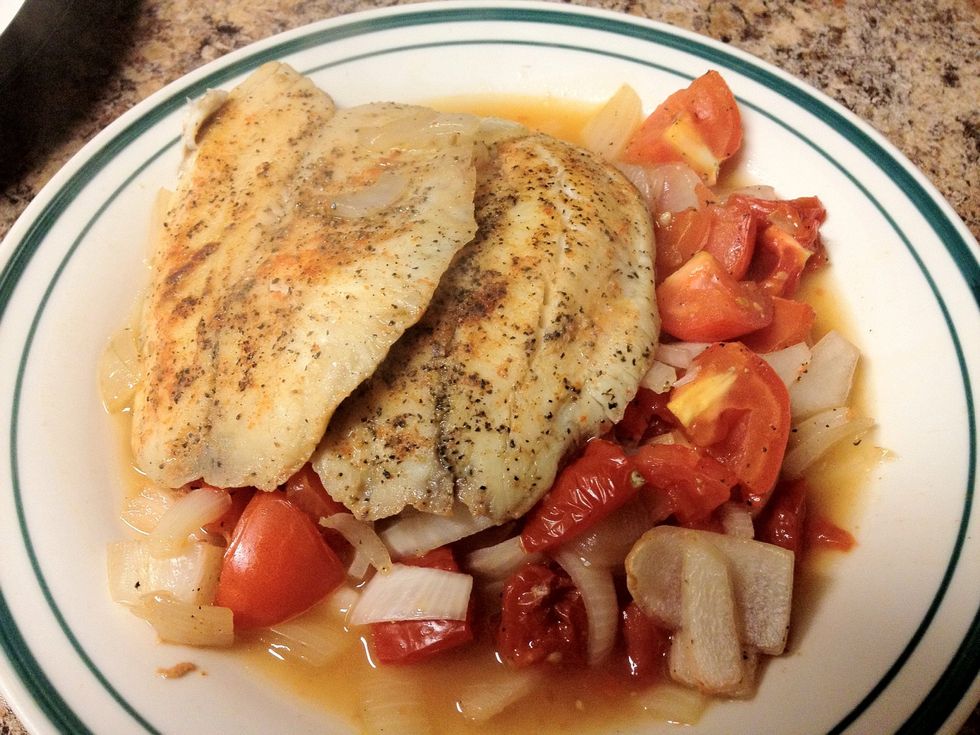 Then you're all done! Dinner is served! :) enjoy!
2 tilapia fillets
Onion
Tomato
Salt
Pepper
Cayenne pepper