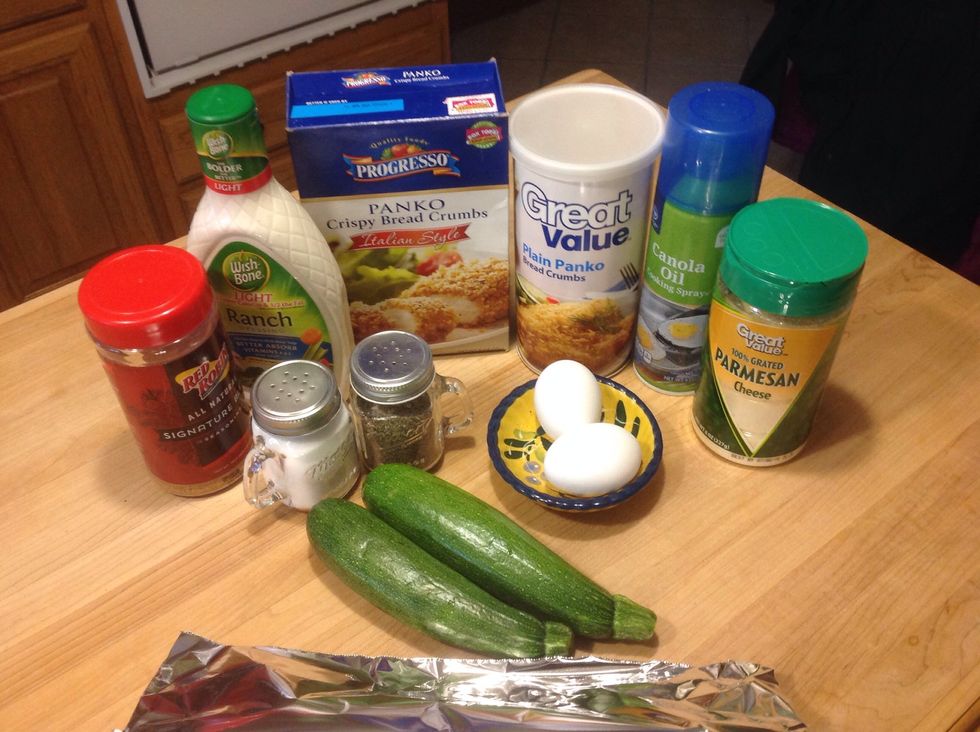 First, gather all the supplies and ingredients needed.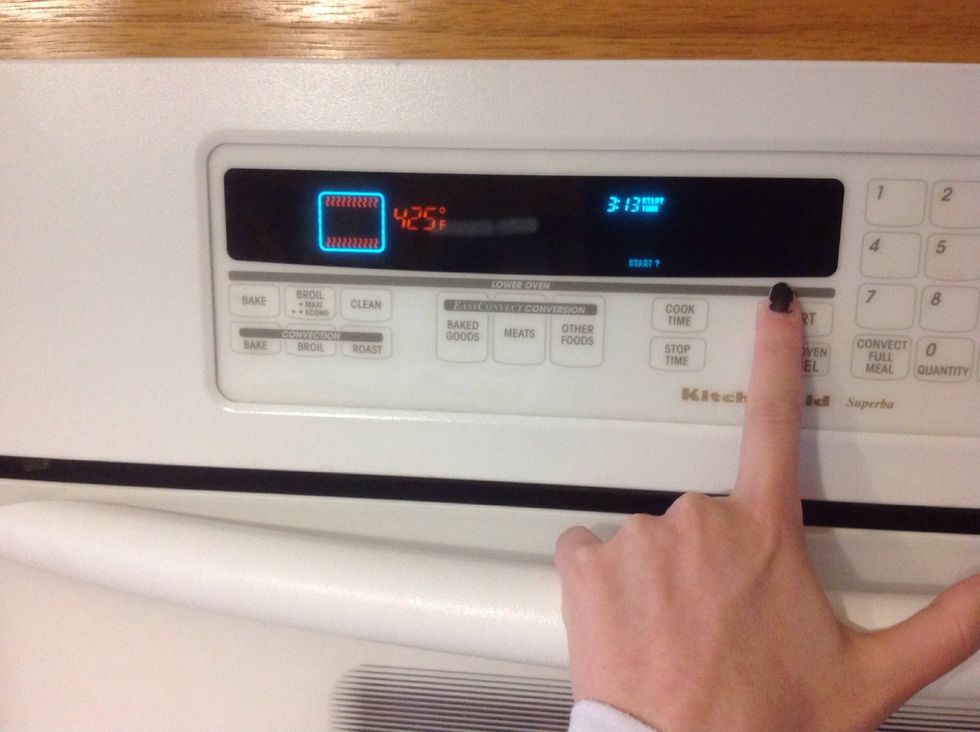 Then, preheat your oven to 425 degrees F.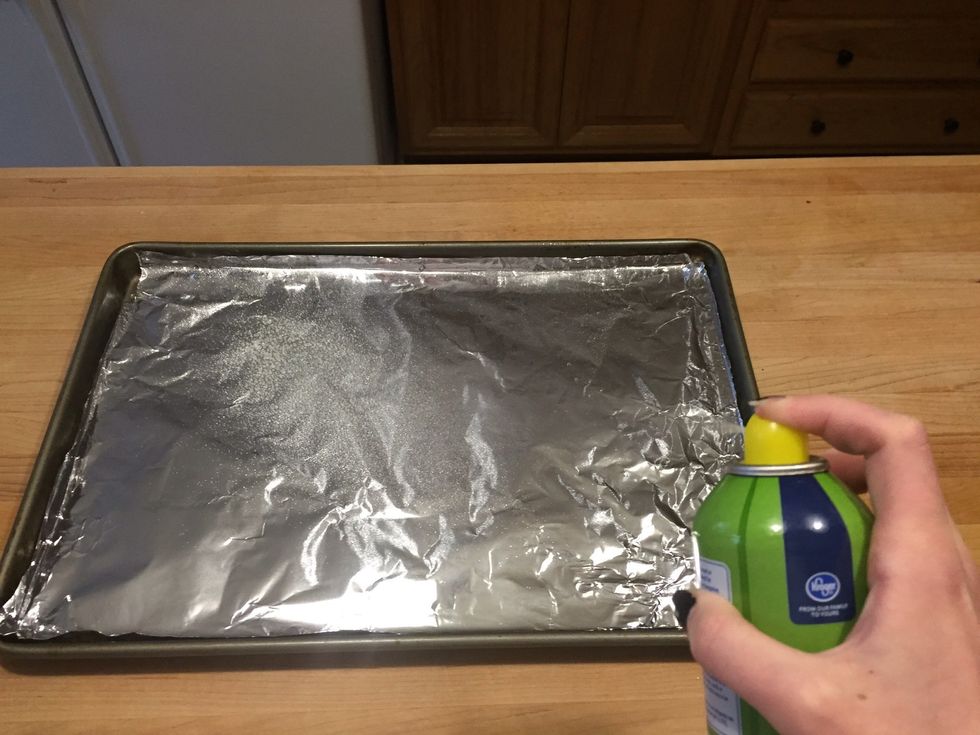 Line the flat baking pan with aluminum foil and spray with non-stick cooking spray.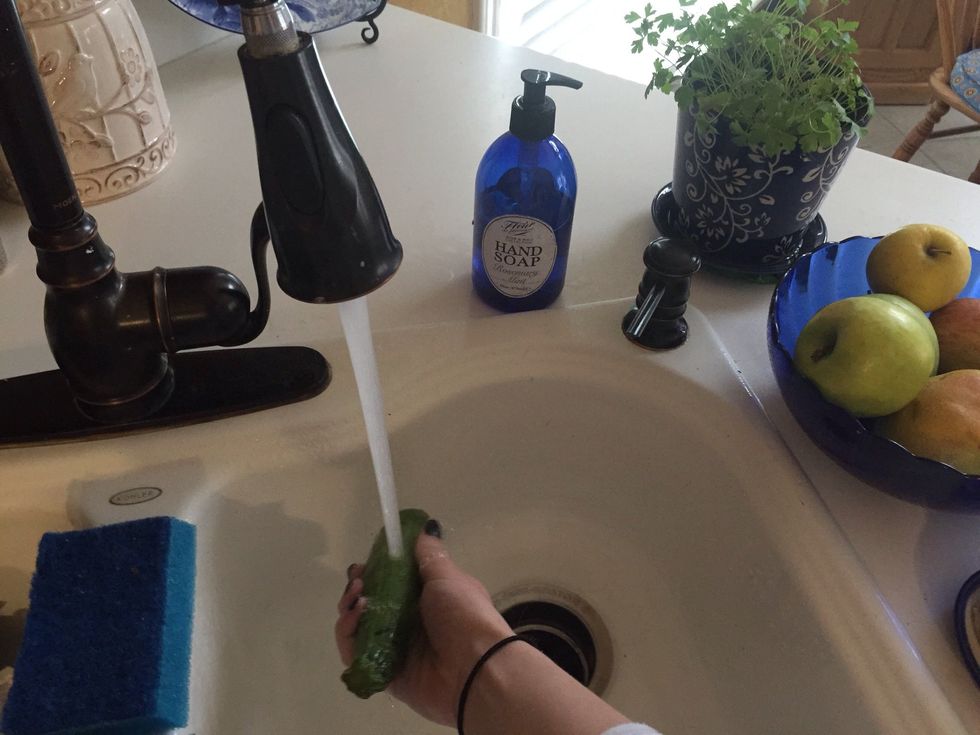 Wash the zucchini well and peel it if you prefer.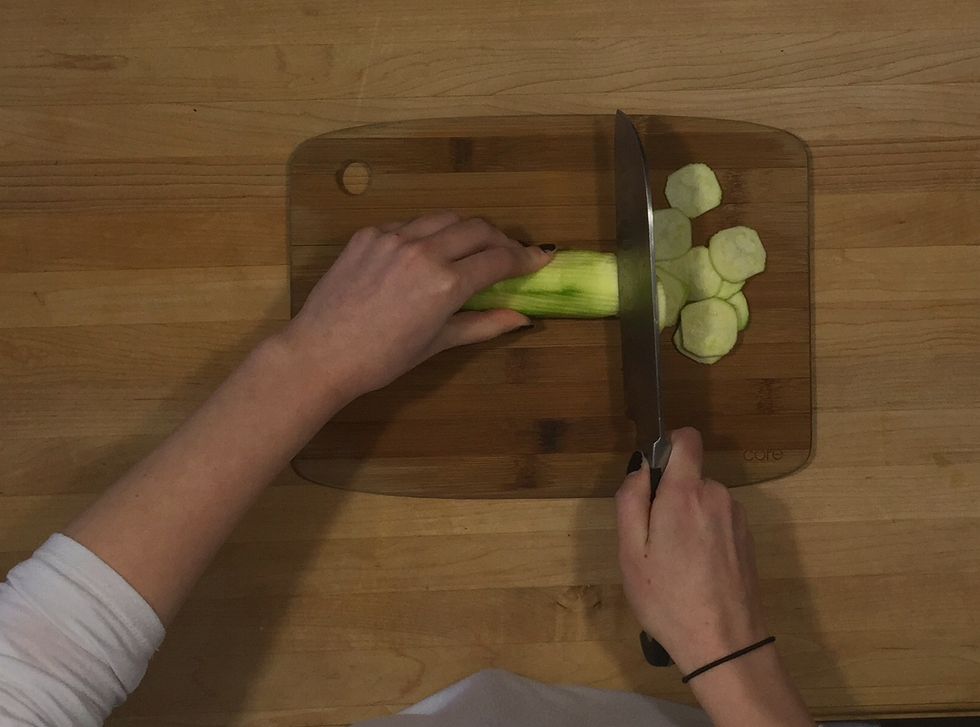 Using a very sharp knife, slice zucchini as thin as possible.
In a small dish, mix together the two eggs until smooth.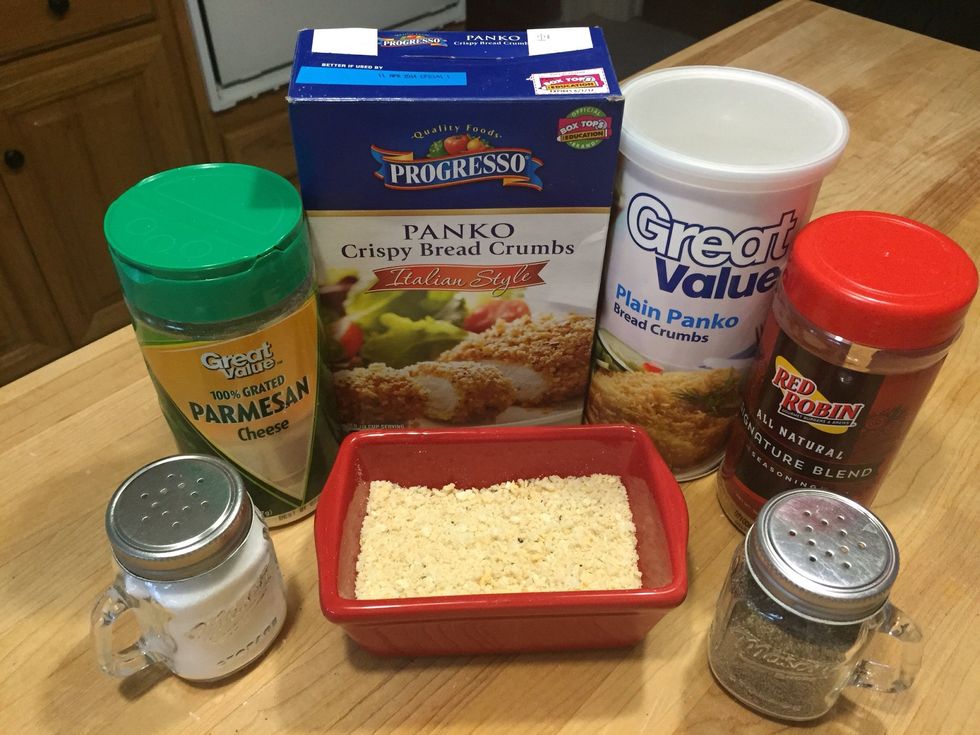 Mix together bread crumbs, Parmesan cheese, 1 teaspoon Red Robin seasoning, salt and pepper in a small dish.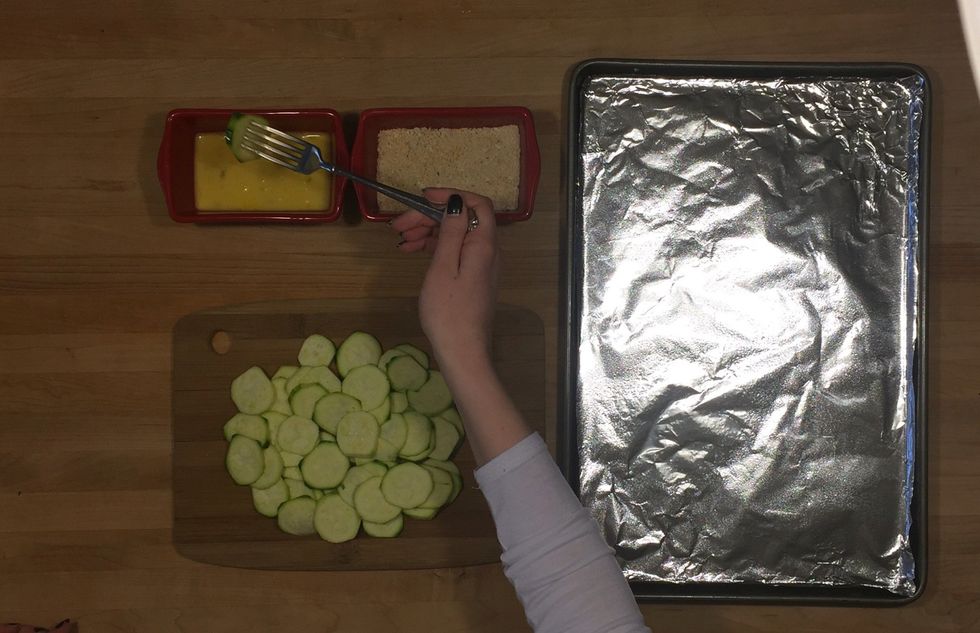 Using a fork, dip slices into egg mixture, making sure it covers the whole slice. (Let the excess fall off before going on so it doesn't go into the other mixture.)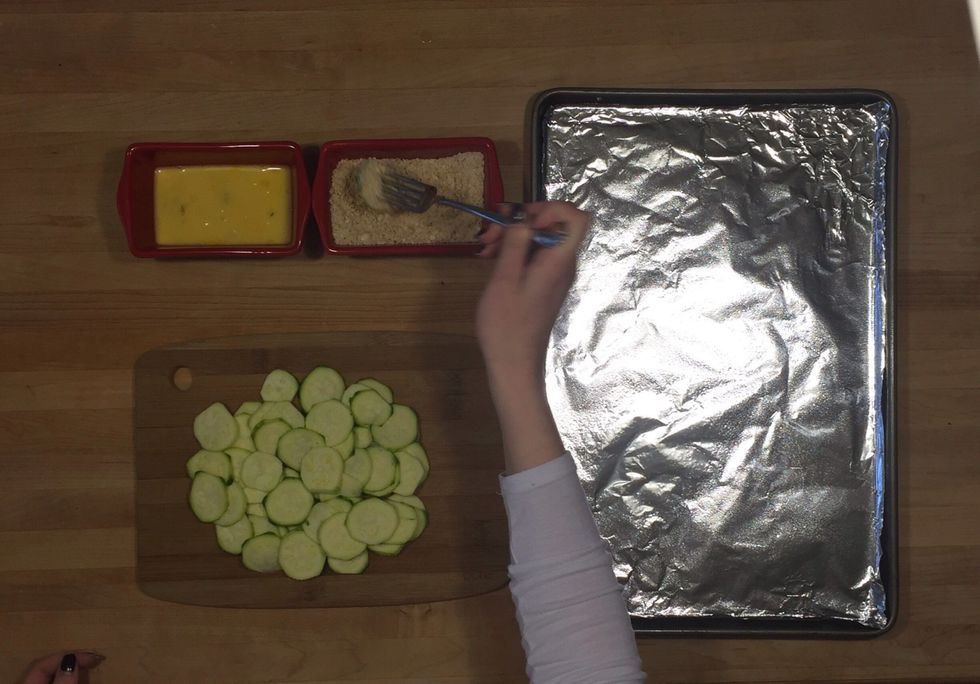 Then, dip slices covered in the egg mixture into the bread crumb mixture. (Again, let the excess fall off before proceeding.)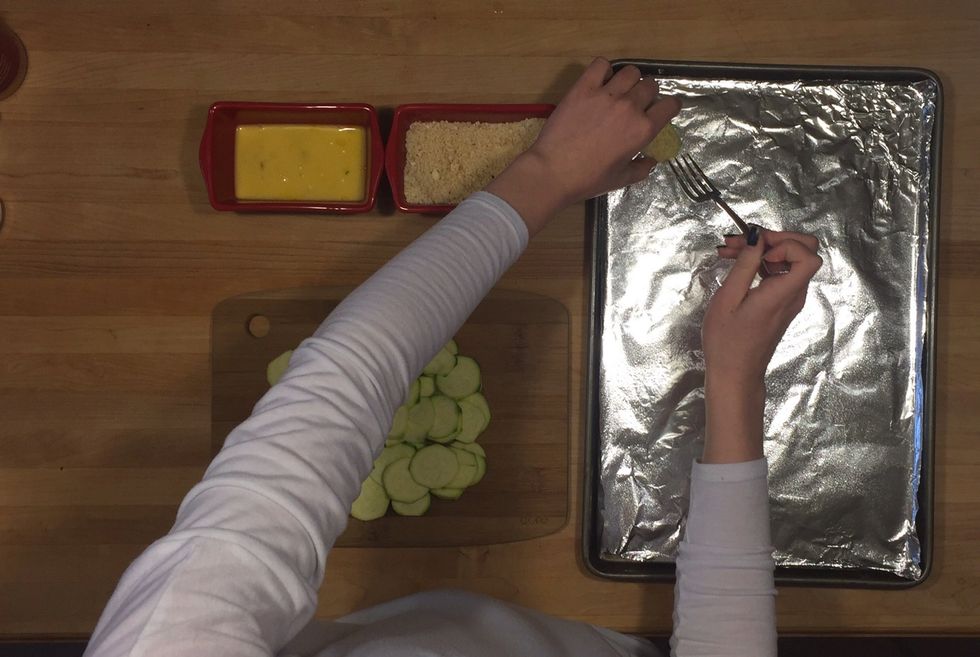 Once coated with both mixtures, place slices on greased pan.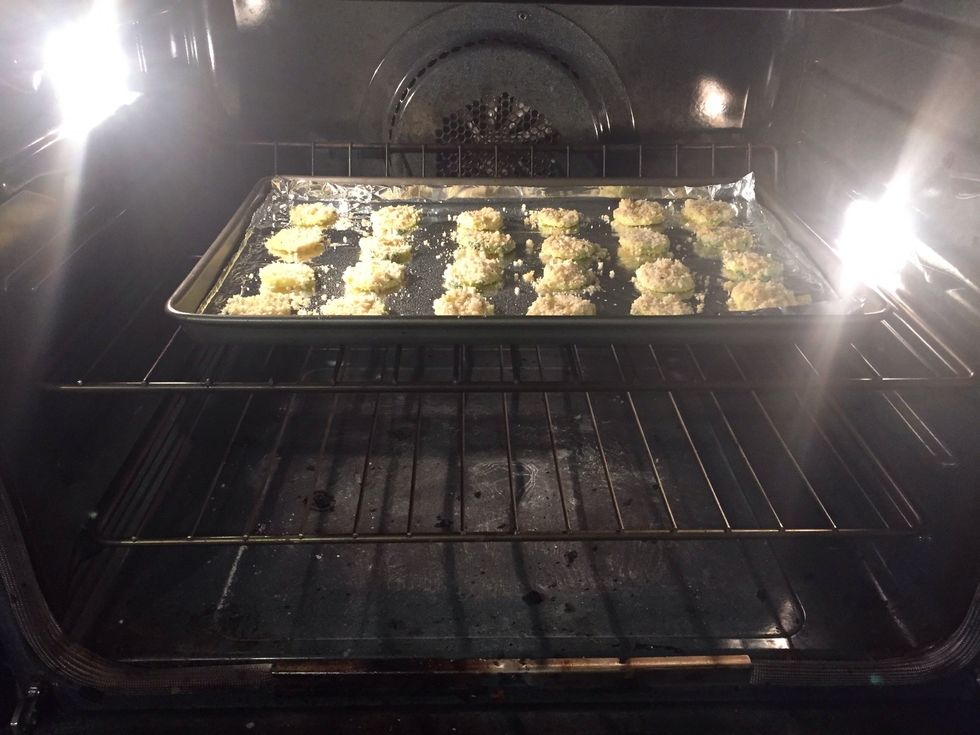 Put chips in the preheated oven and bake for 10-15 minutes or until the tops turn golden.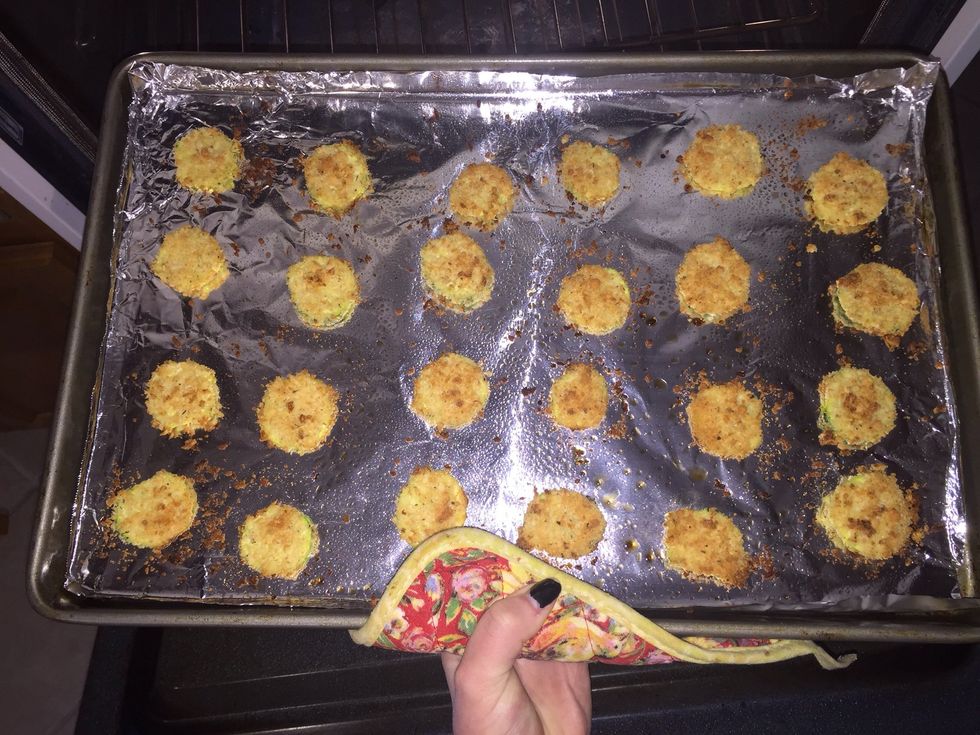 When the timer goes off, check to make sure they meet your desired crispiness and color.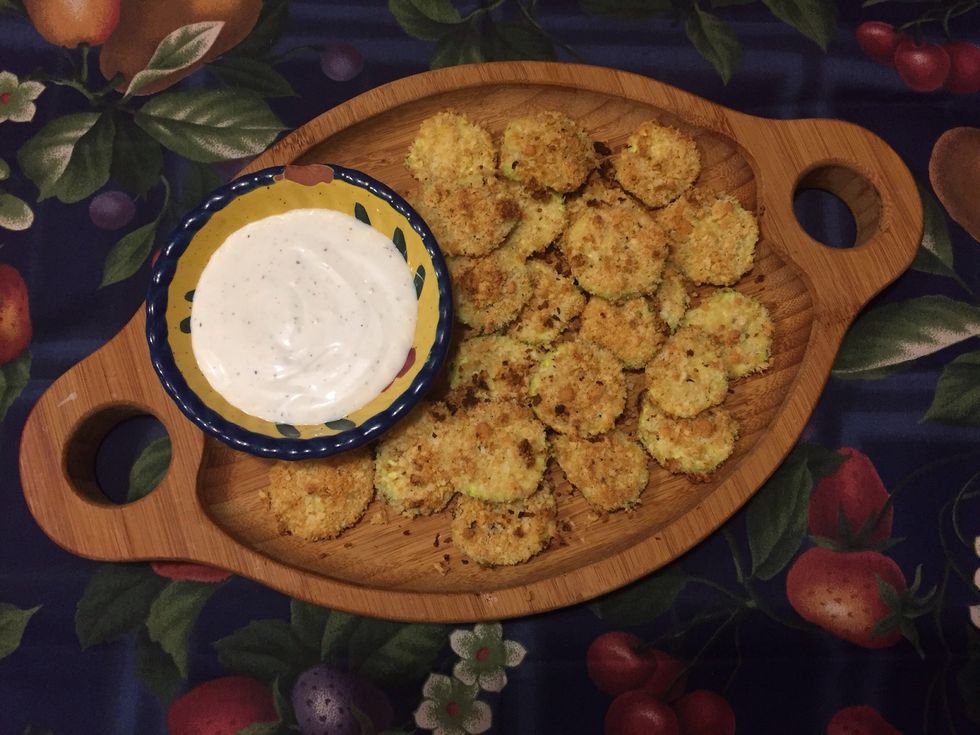 Lastly, mix ranch with remaining Red Robin Signature seasoning (optional) and serve hot!
2.0 Zucchini
2.0 whole eggs (can substitute olive oil)
1/4c Panko Italian bread crumbs
1/4c plain bread crumbs
1/4c grated Parmesan cheese
Salt and Pepper to taste
1/2tsp teaspoons Red Robin Signature seasoning (optional)
Ranch (optional for dipping)
Flat baking sheet
Aluminum foil
Cooking spray