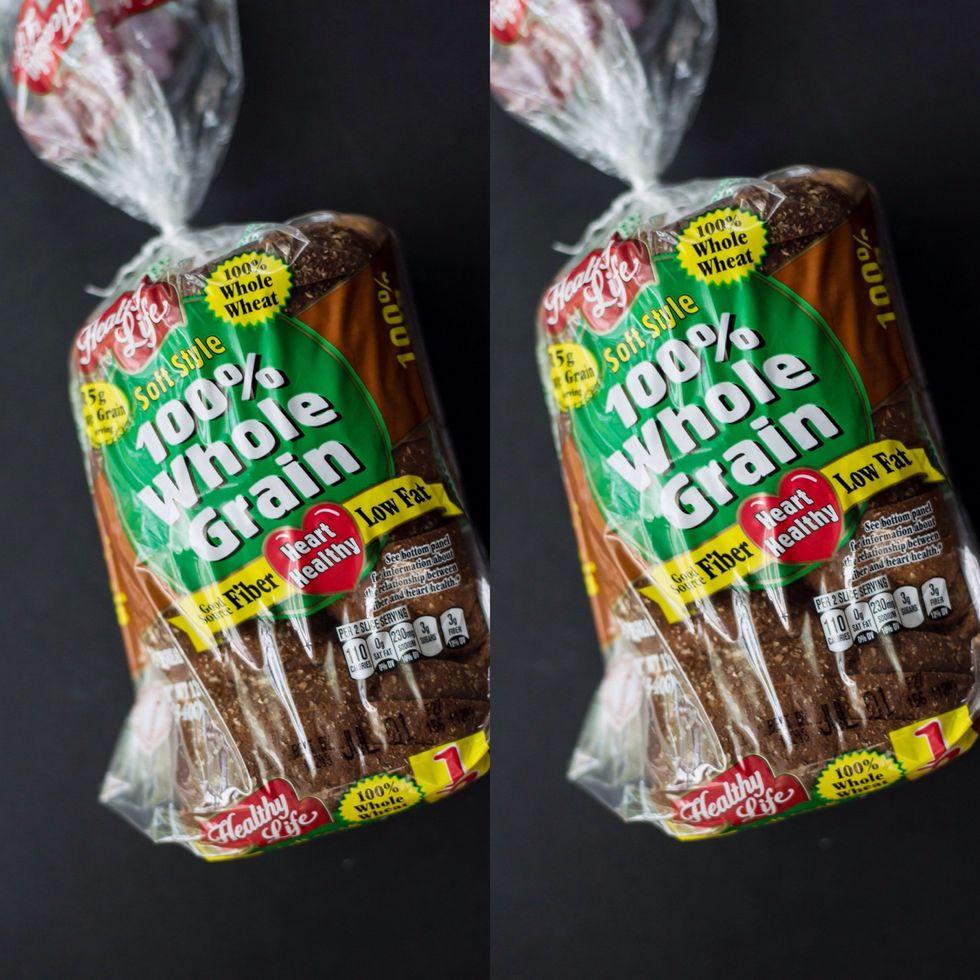 First, preheat your oven to 425! Next, take a slice of bread, toast it, and then stick it in a food processor to grind up!! This will be your breaded seasoning.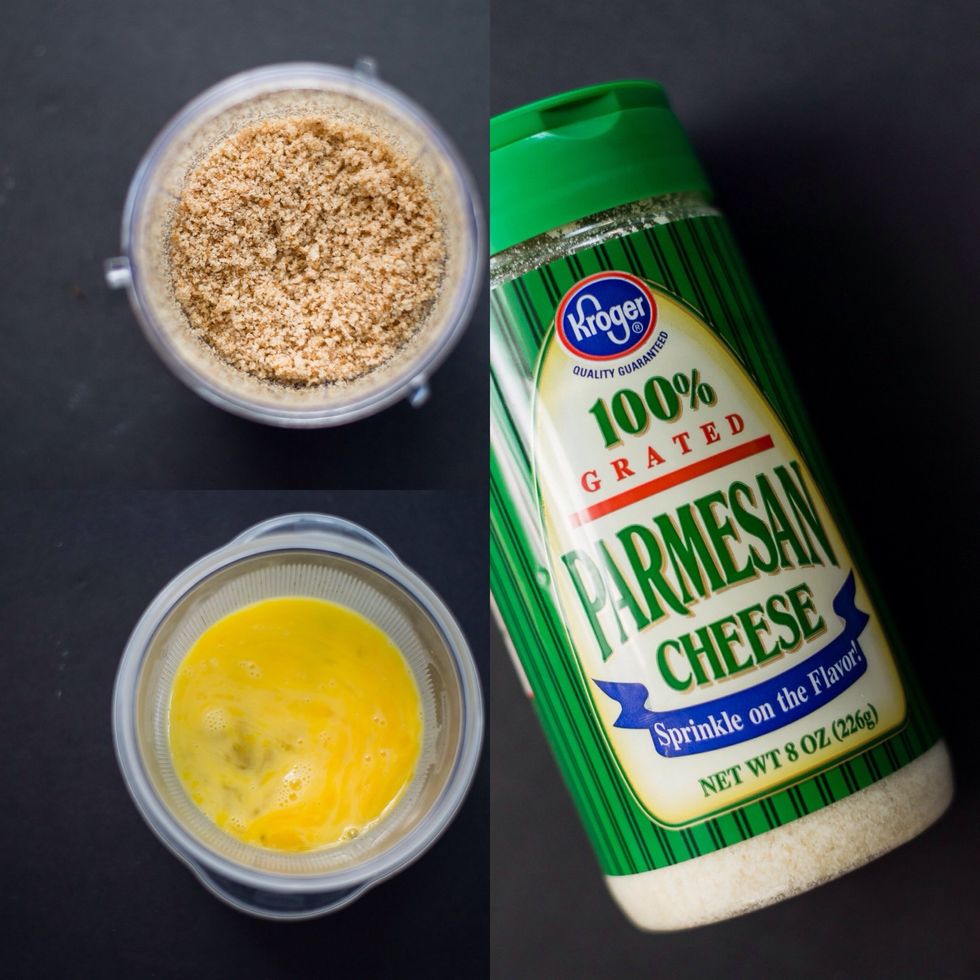 Crack and whisk an egg. I. Another bowl, mix your Parmesan and breadcrumbs together. You will dip your shrimp into the egg first, then into the seasoning.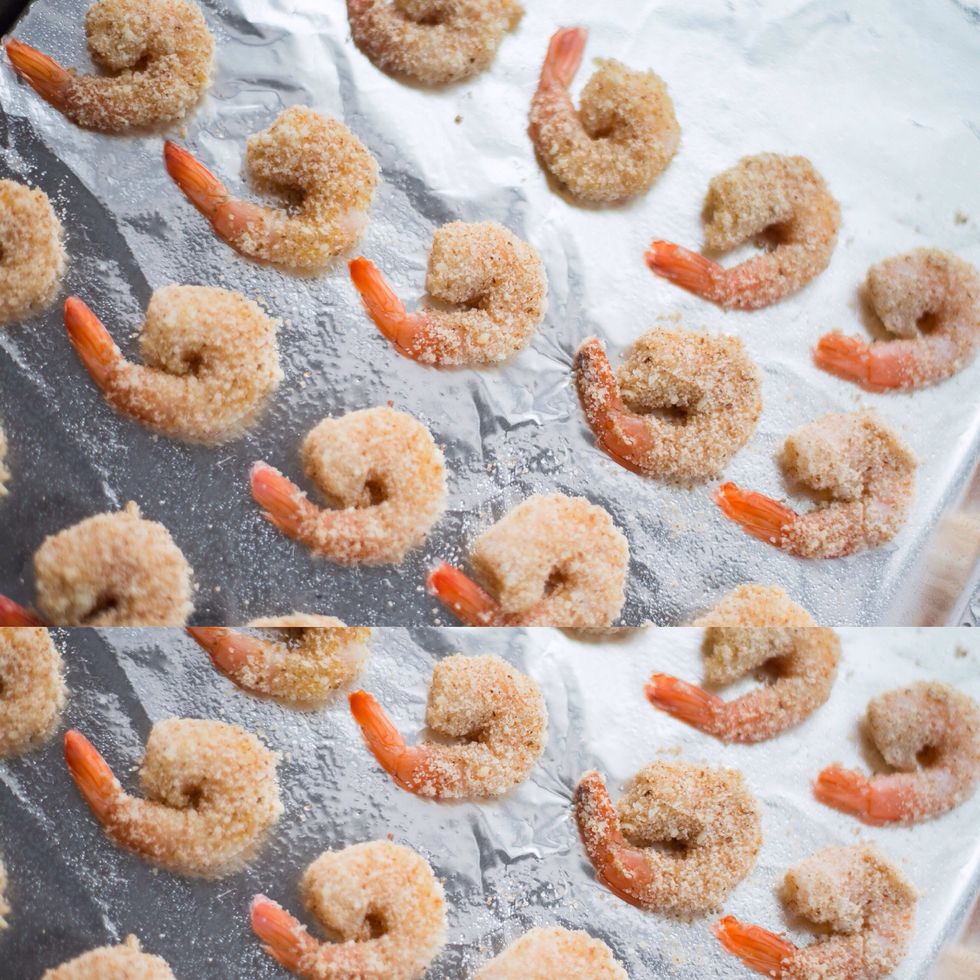 I sprayed a piece of foil with cooking spray (olive oil) to lay my shrimp as they bake. When ready, place in the oven, let them go for about 8-10min.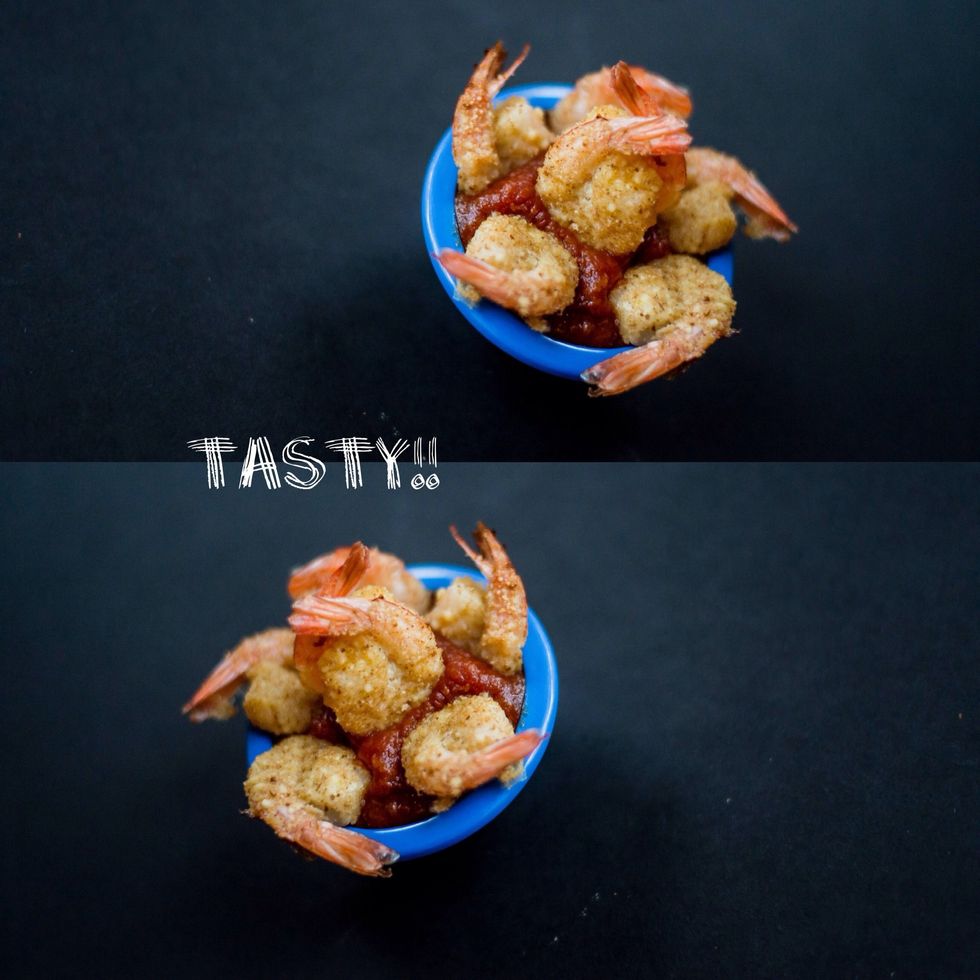 Like I said! Quick and easy tutorial! Nothing hard about it! I really like the taste of Parmesan with these!! I am a huge fan of cocktail sauce so I enjoyed them with a bowl!!! I hope you enjoy too!
Shrimp (cooked) unfrozen
1/3c Parmesan cheese
Bread Crumbs (whole wheat loaf)
Cooking spray
1.0 Egg