Cook Baked Panko Crusted Parmesan Chicken Breast
68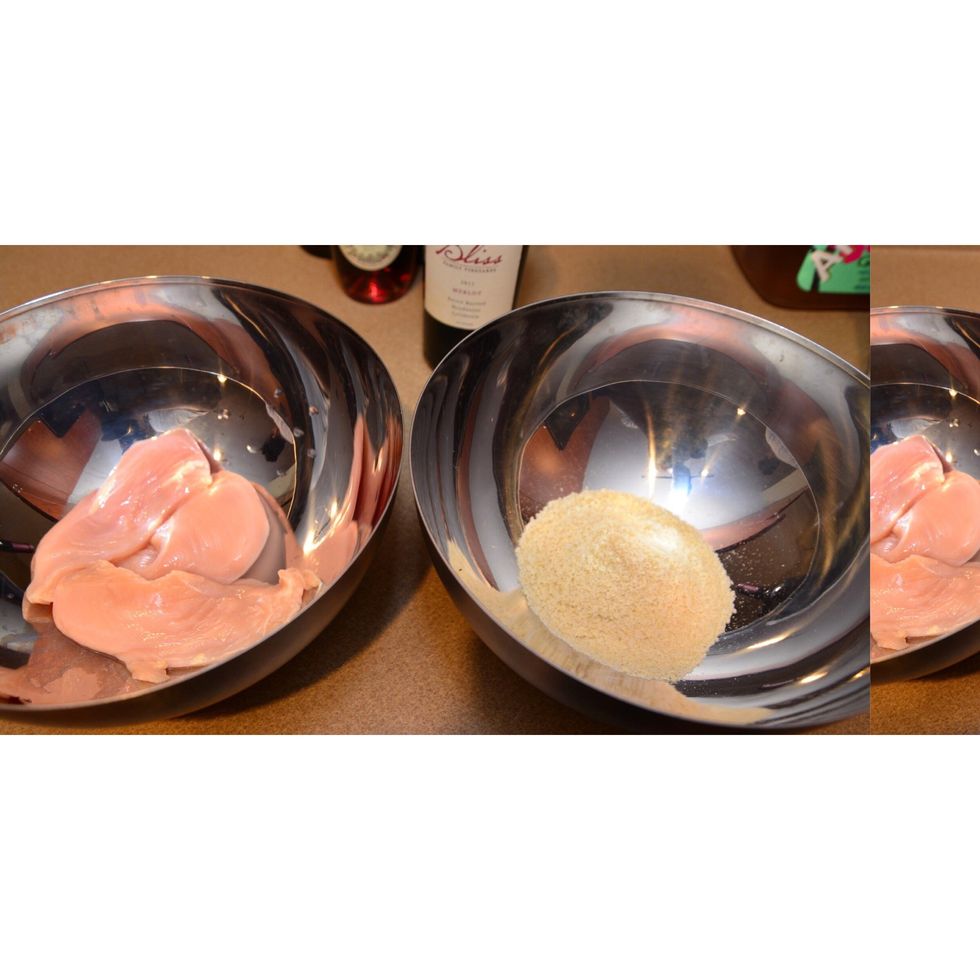 Preheat your oven to 400 degrees. In this photo, chicken breast is rinsed and ready for seasoning. A separate bowl for my crumbled Parmesan mix. 1 cup of breadcrumbs will do the trick.
Add about 1/2 cup of Parmesan to the bowl.
I added pepper flakes because I like a little spice, this is optional.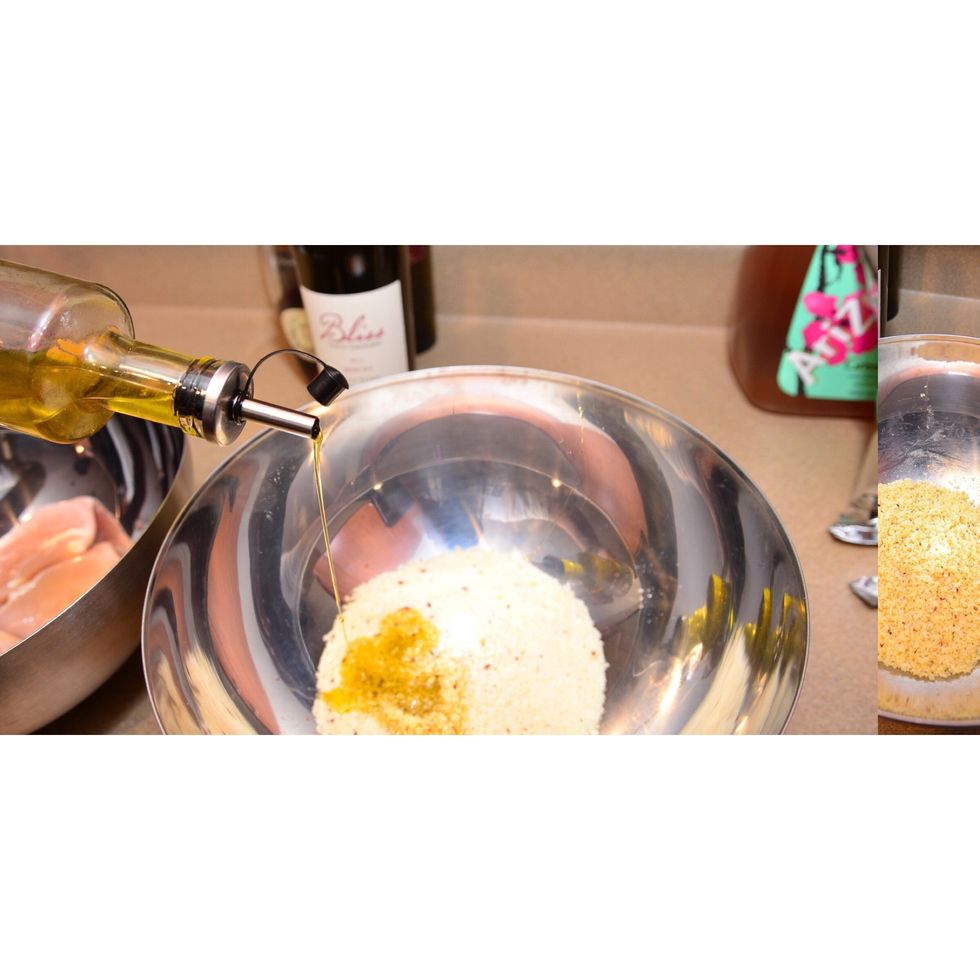 Add a good portion of olive oil, I would say 1/4 cup is a good start. Add more or less (depends on what you like. Mix it up! This creates a great bond between my chicken and parm breadcrumbs.
Season the chicken with garlic and paprika.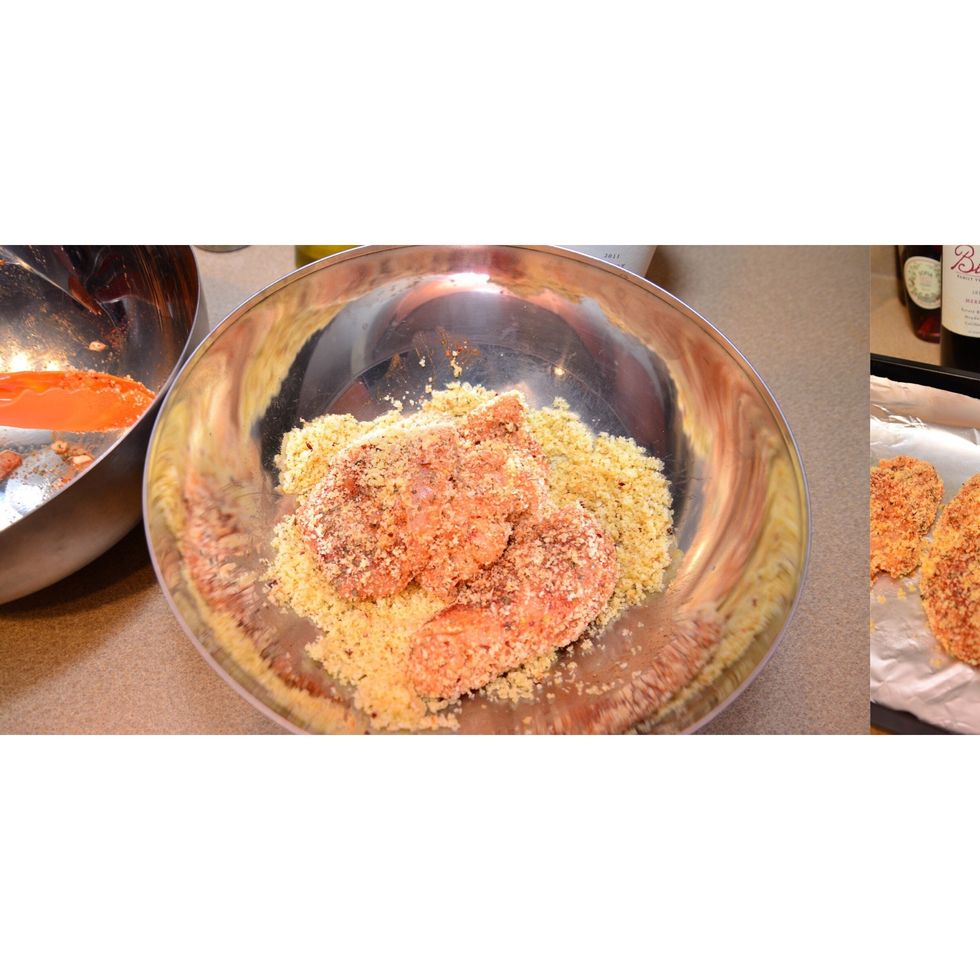 Add the chicken to the breadcrumb bowl and mix it well.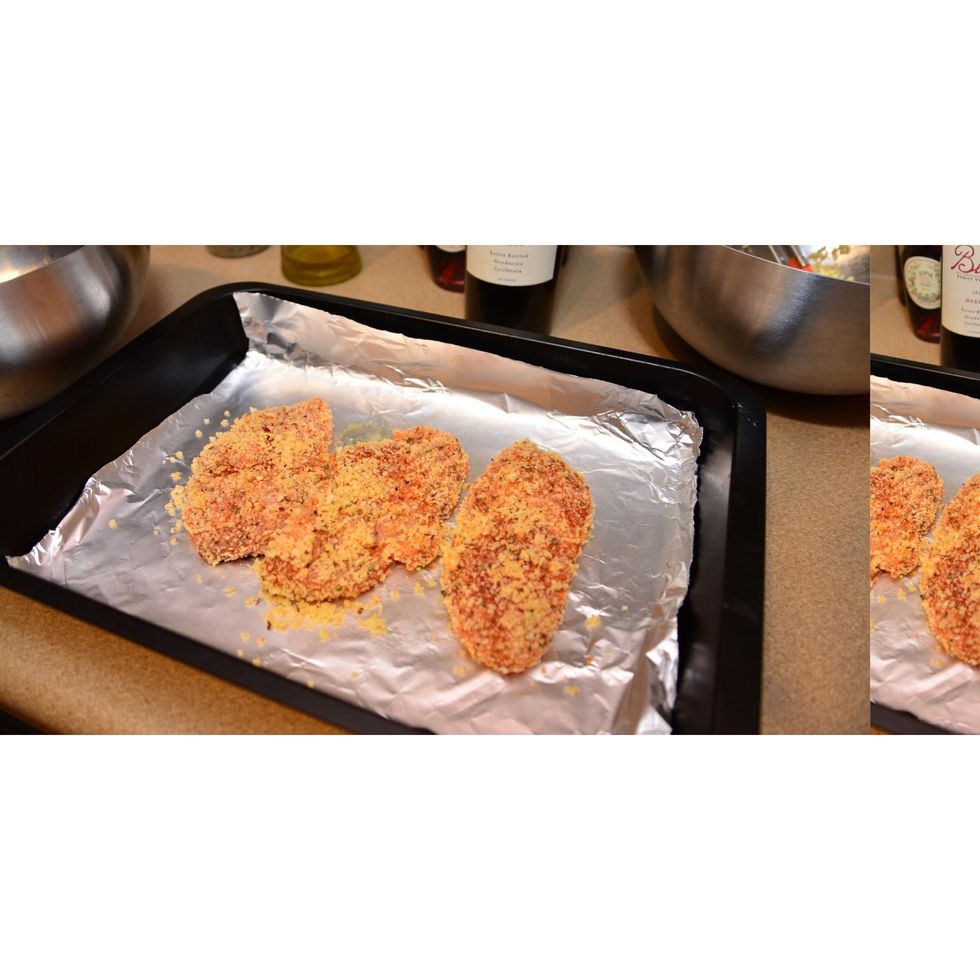 Bake for 25 min
Cooked perfect! Full of flavor and definitely not dried out!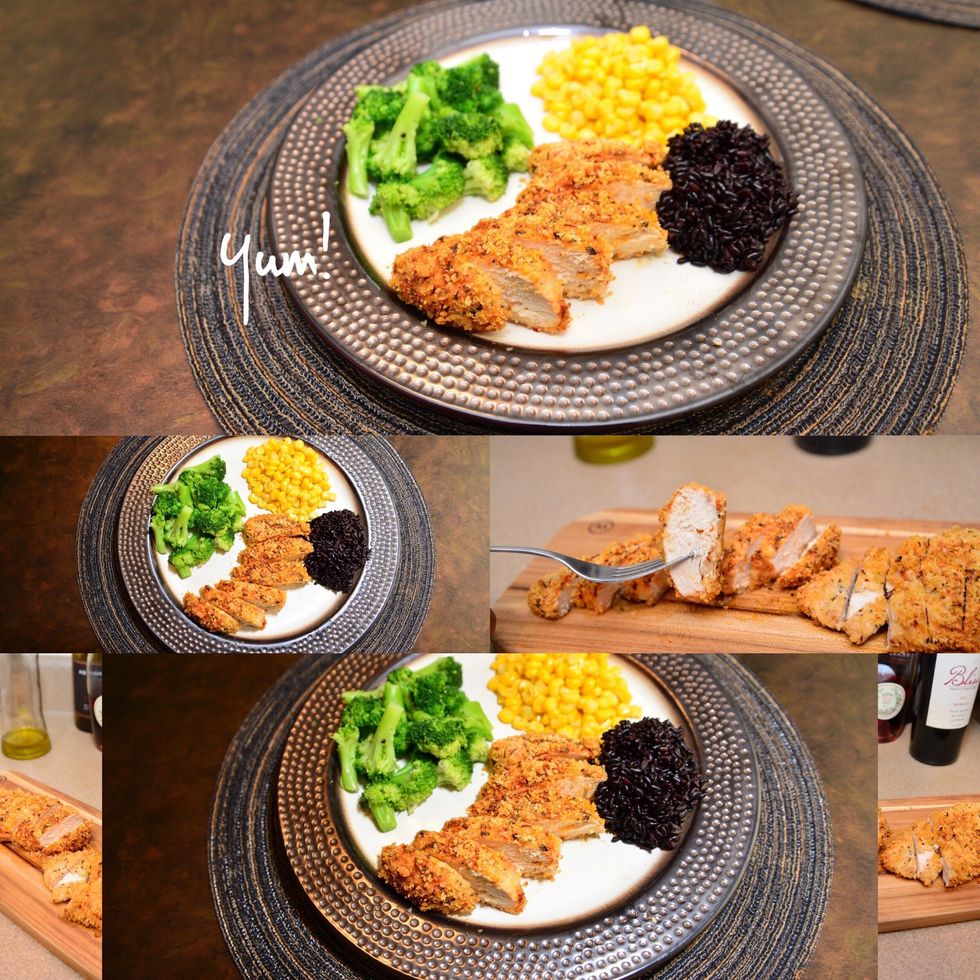 Leave a comment, hit the love button if you love it! Thanks for stopping by!
1.0bnch Paprika
1.0bnch Garlic powder
1.0bnch Parmesan cheese
1.0bnch Pepper Flakes
1.0bnch Breadcrumbs
1.0bnch Olive oil