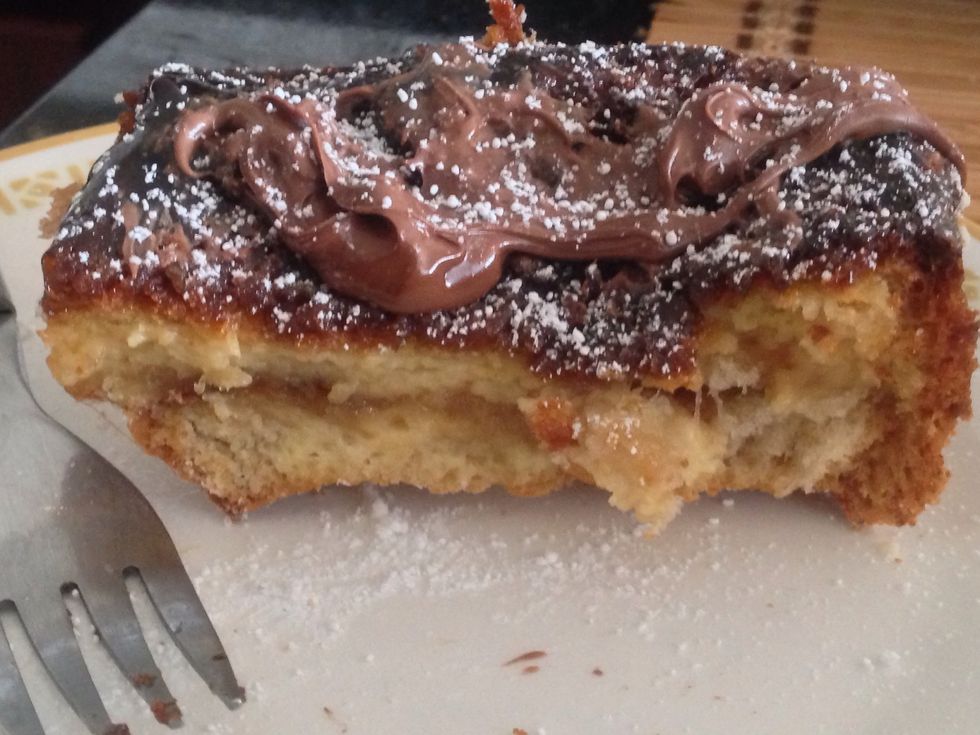 This is meant for the sweet toothed ones - my family loves this not just for breakfast but also as a side dessert treat to have after dinner.
These are some of the ingredients you'll need. For those who are not familiar with Texas Toast- it's double the thickness of regular toast and can be found at your local $1 store .
First step is to mix these two and add this mix as the bottom base coat for the baked French toast...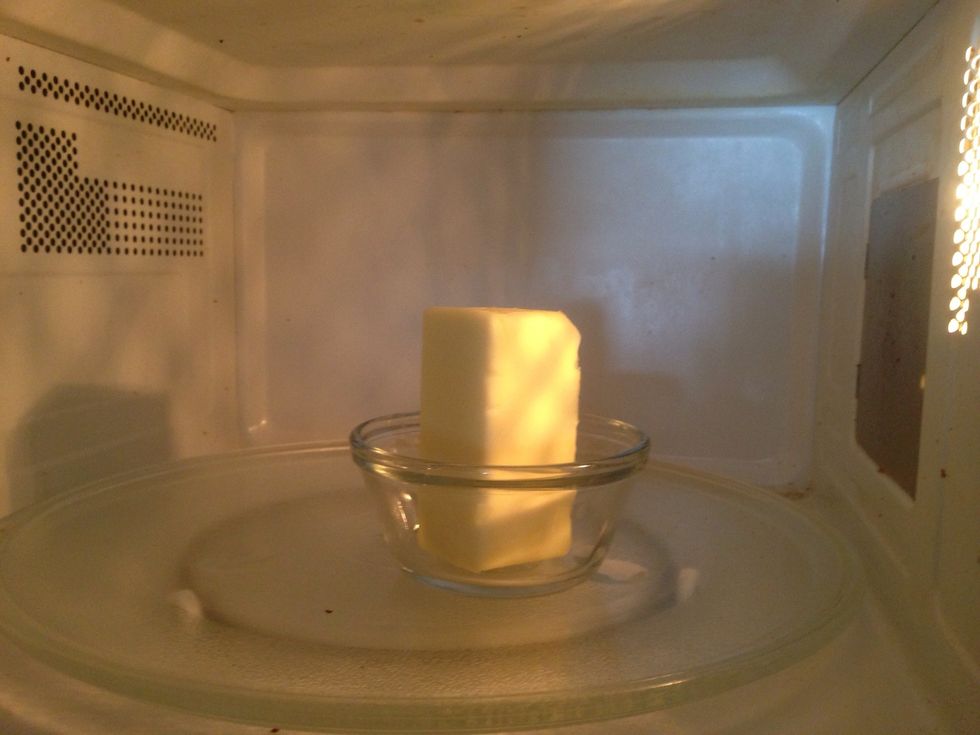 Melt your butter in the microwave for about 1min.
Mix the melted butter with the brown sugar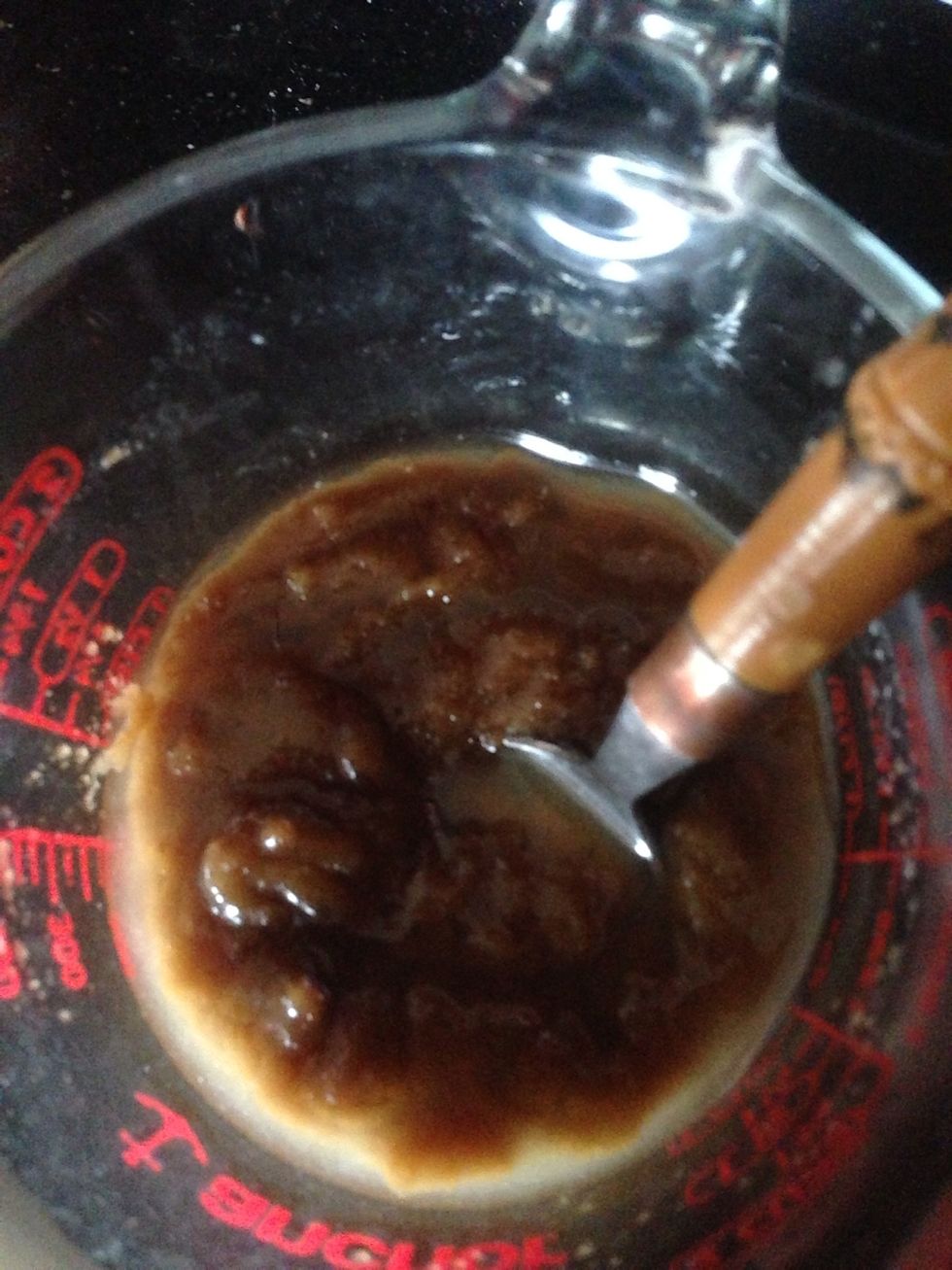 Incorporate real good...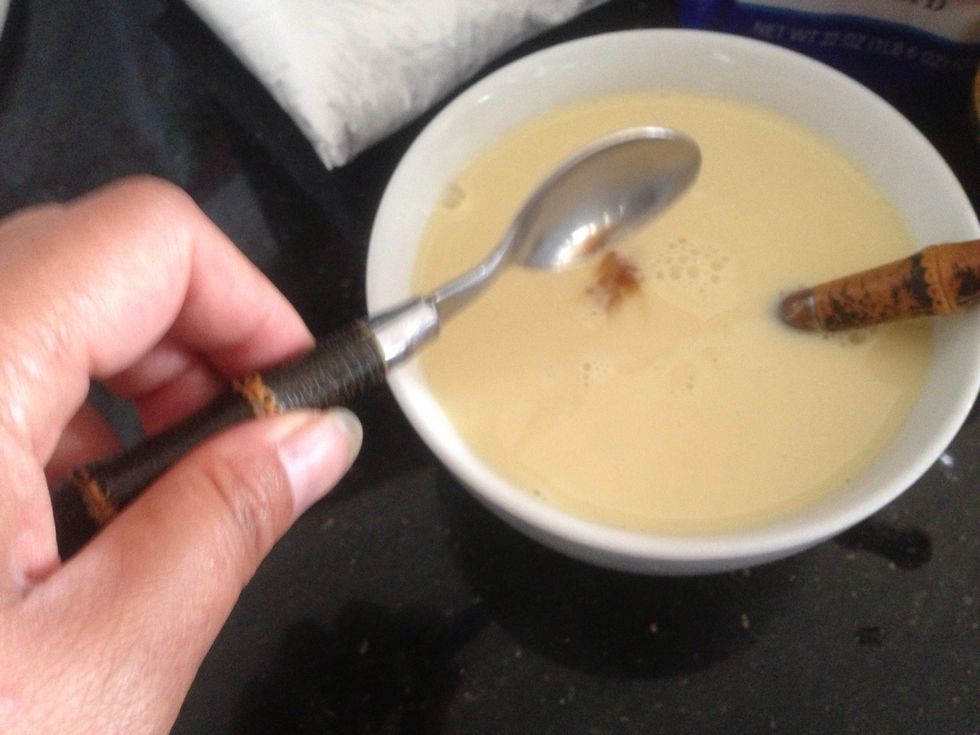 Add 1/2 tsp of vanilla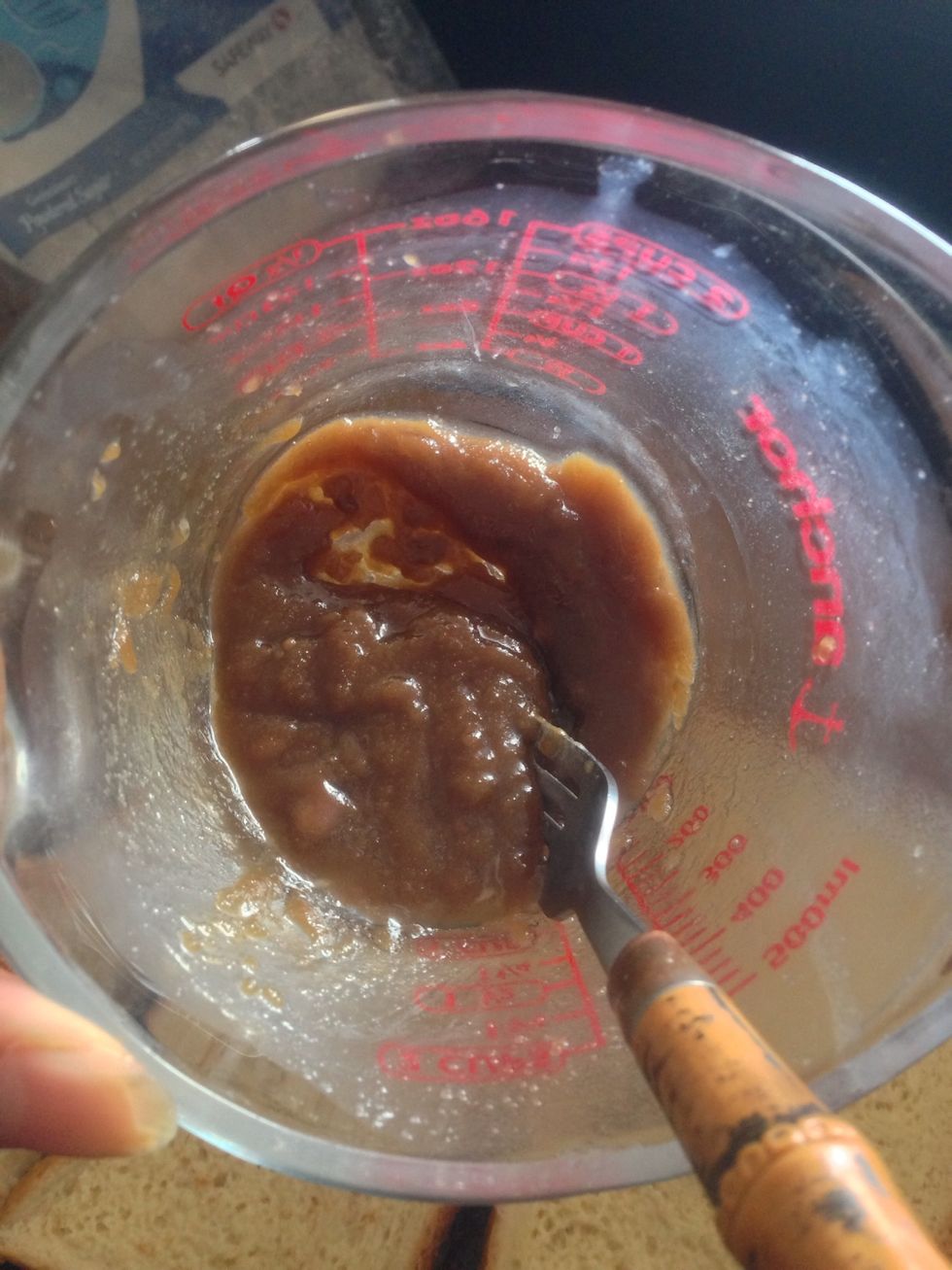 Pour your brown sugar and butter mix onto your Pyrex or deep dish tray and spread it evenly to coat the bottom of your french toast but leave about this much to use for later
Now layer your Texas toast evenly like this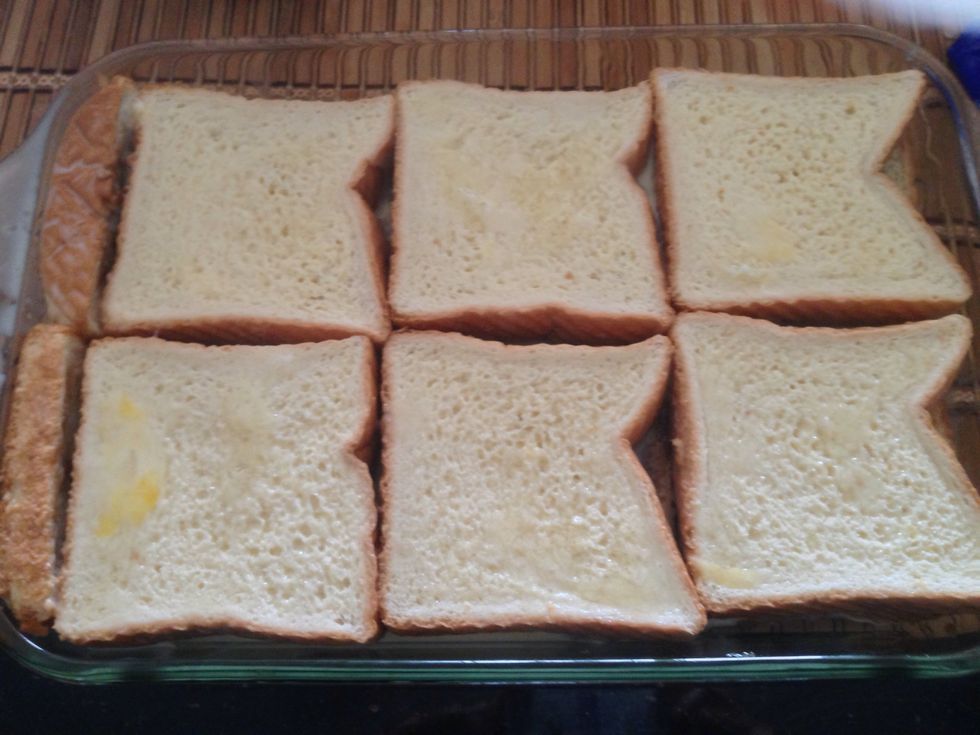 Once you have the bottom portion covered ...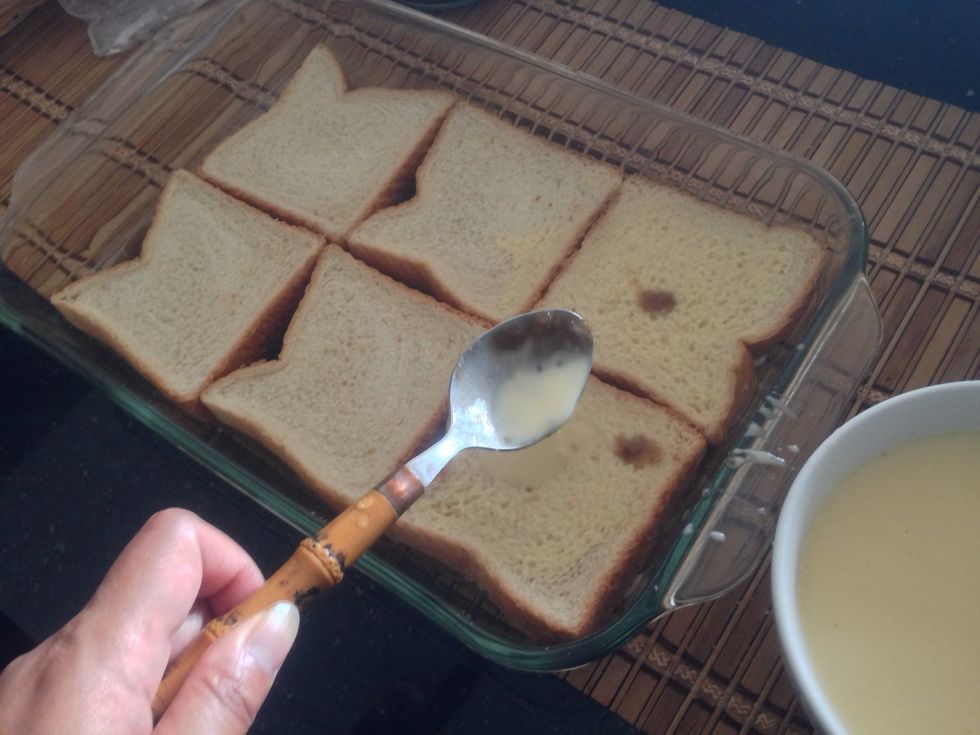 Pour generous amount of egg and milk batter on the bread (save half for the second top layer) be sure you coat the edges too!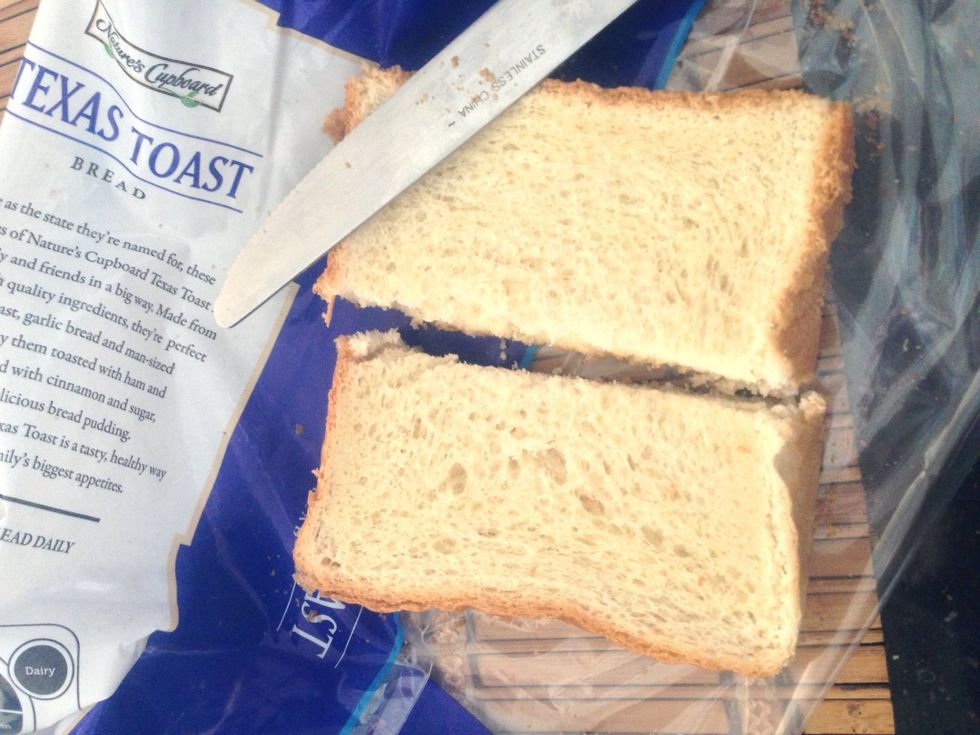 If you have a a small gap on the edges like I usually do try doing this..
Some Texas toast are perfectly square and not like this retarted one that I have here..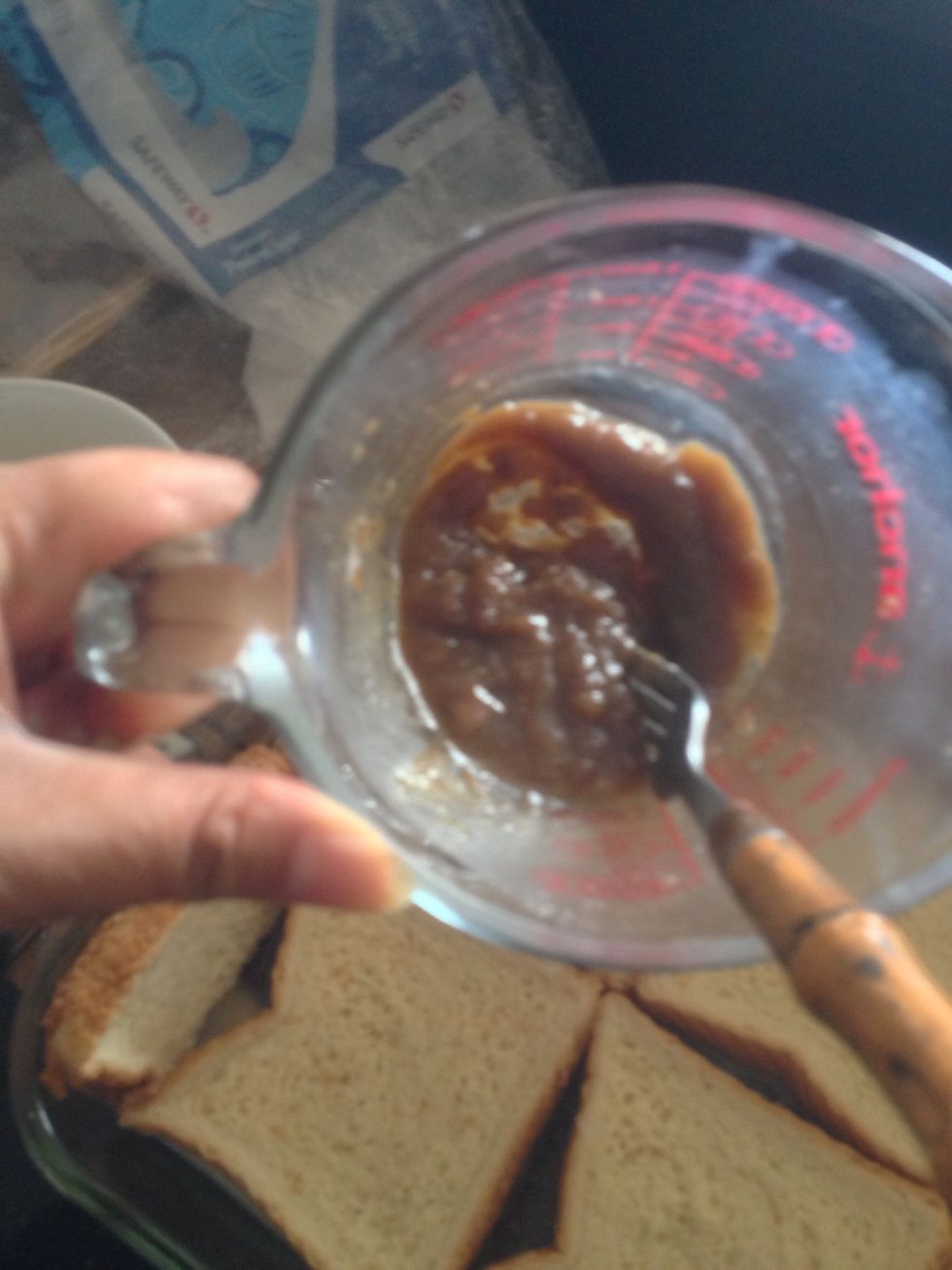 Now remember that small amount of brown sugar and butter I said to set aside ??! Well your gonna need it now..,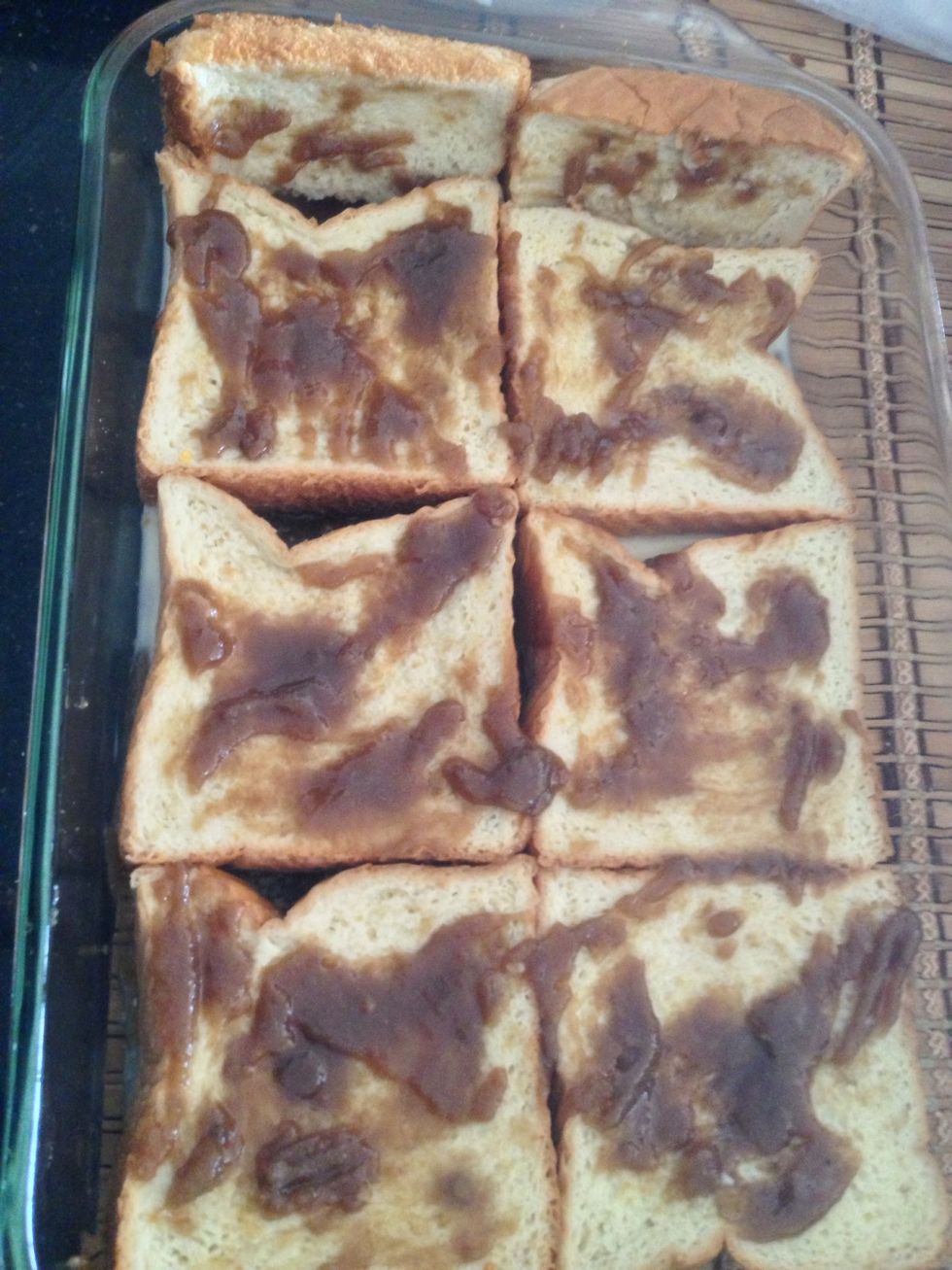 Smother the top of your first layer with that left over butter and brown sugar mix that i said to set aside ... Like this...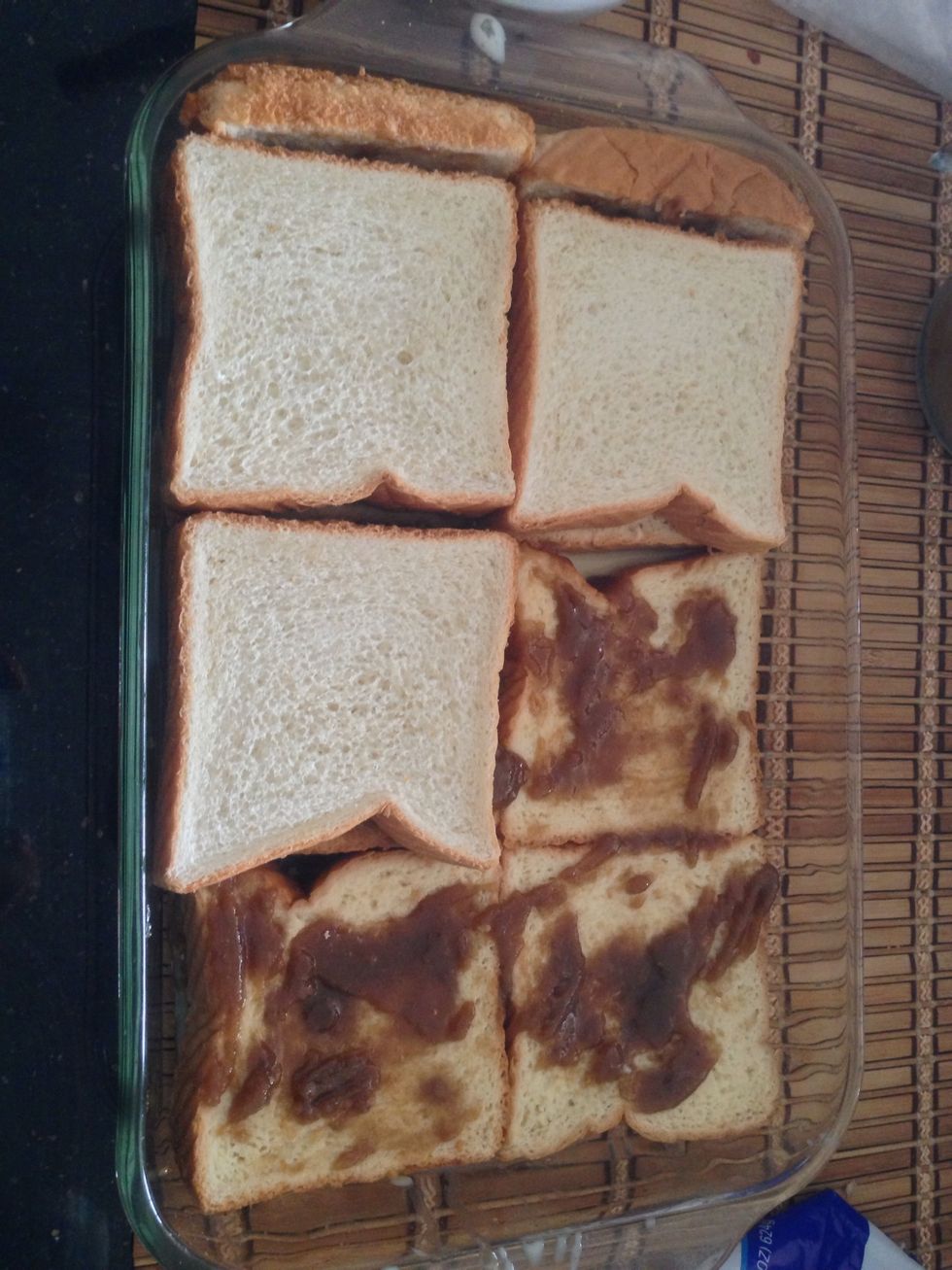 Now add the second layer of toast and pour the remaining egg and milk batter to your top layer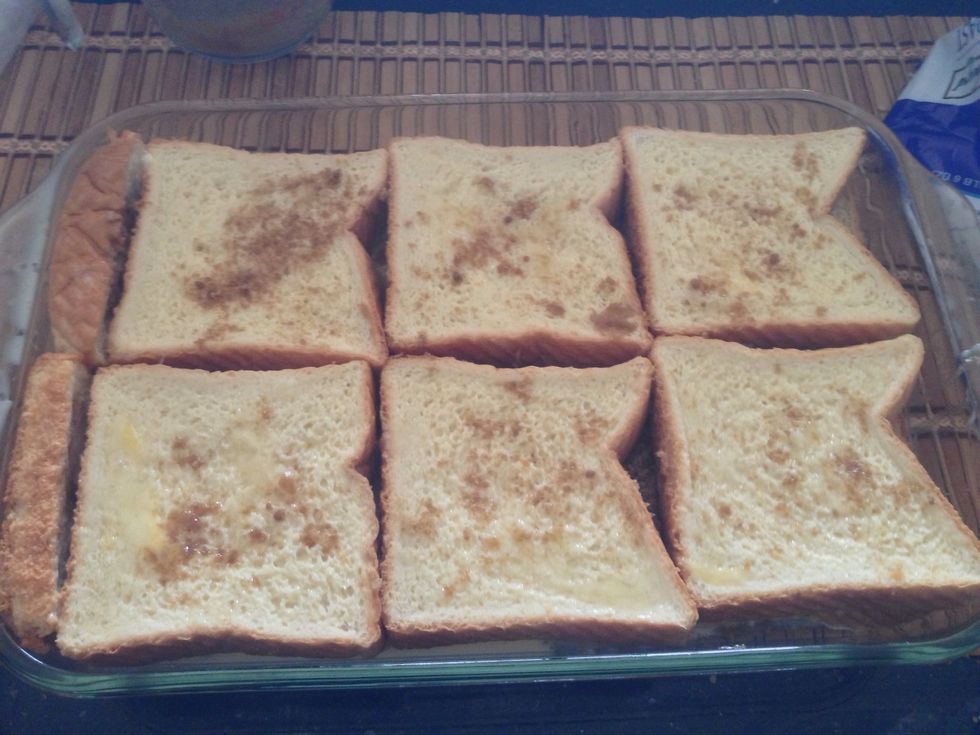 Top it off by dusting a small amount of brown sugar on top and bake in the oven covered for 20min. and 10 min uncovered to brown the top.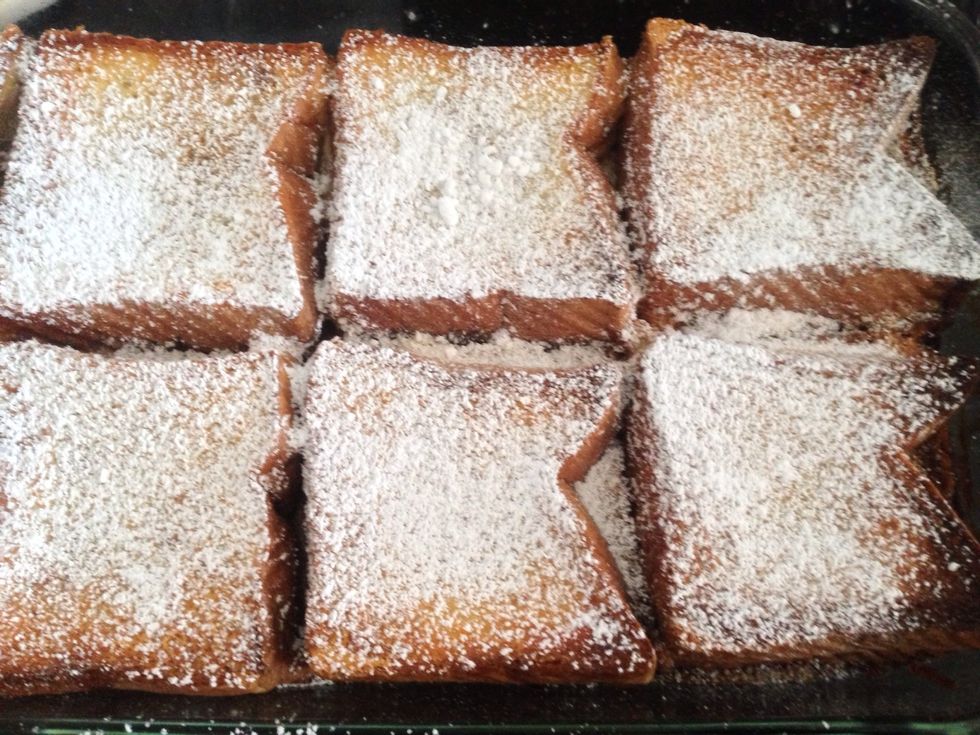 Dust with powder sugar and cut in half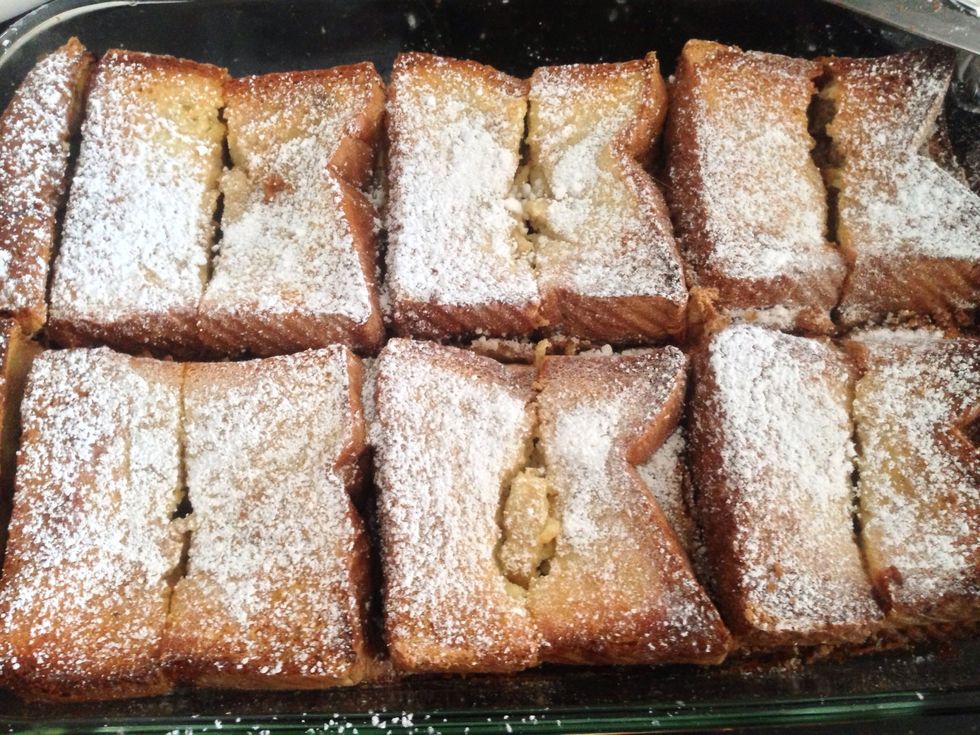 Like so...
Enjoy !! Oh if your wondering what's on top... It's just a little scoop of more sinful good things called Nutella ;)
5.0 Large eggs
1/2c Milk (your choice)
1.0 Stick of butter
1.0c Brown sugar
1.0 Loaf of Texas toast bread
1.0tsp Vanilla extract
Nutella or any choice jam
Powder sugar
1 deep dish or Pyrex dish