Boneless skinless chicken thighs are given the special pork treatment. Stuffed with your favorite sausage and wrapped in bacon, yes delish and versatile bacon. Mmmm
3263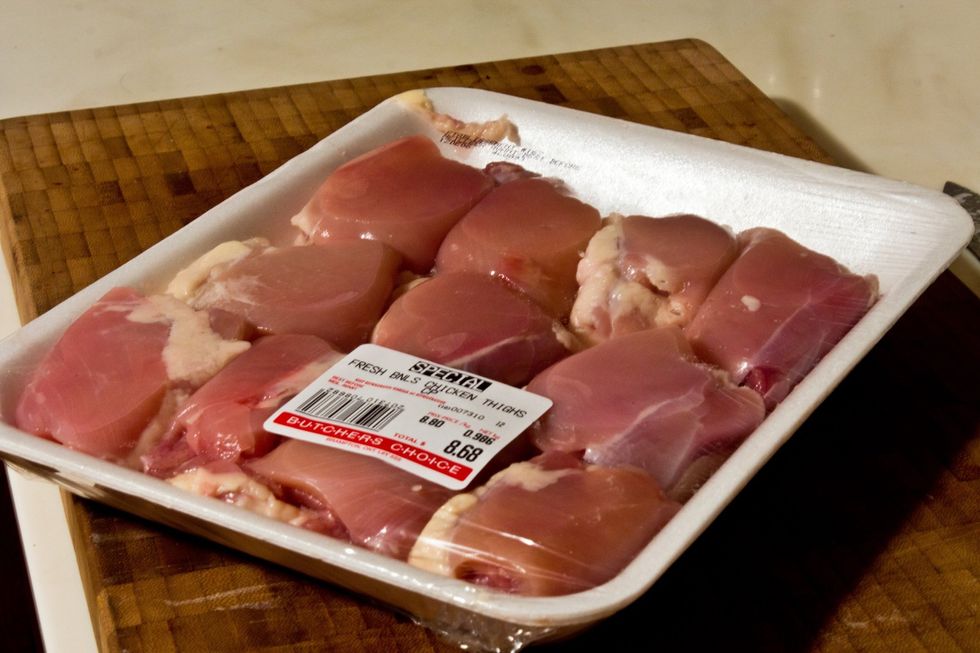 This is what a package of store bought chicken looks like. Butchers are a good place to get this as well.
Lay the thighs cut side up and trim off an excess fat.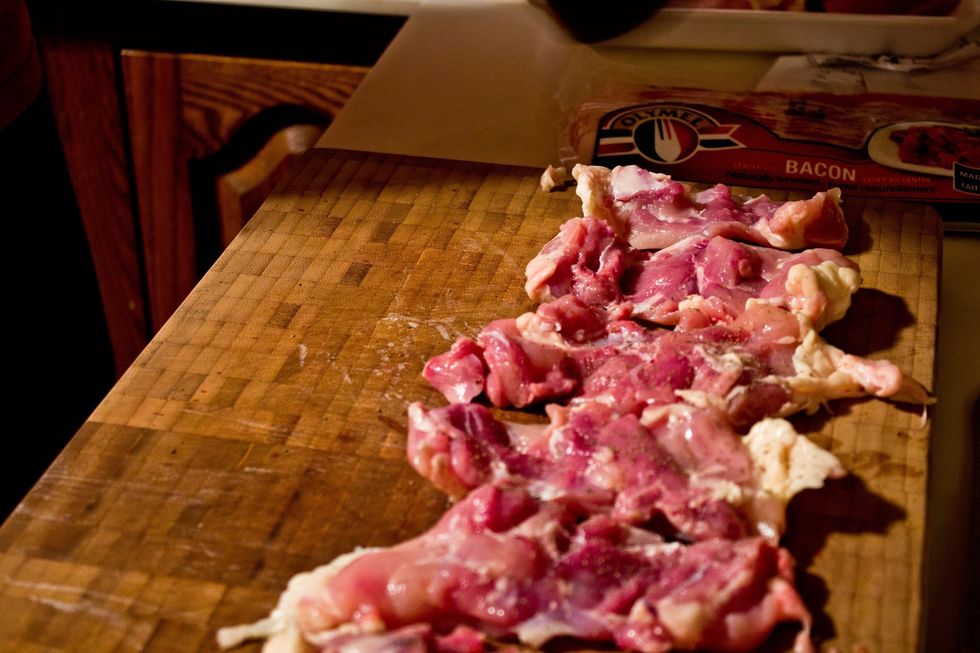 Stay organized and work in batches/ steps.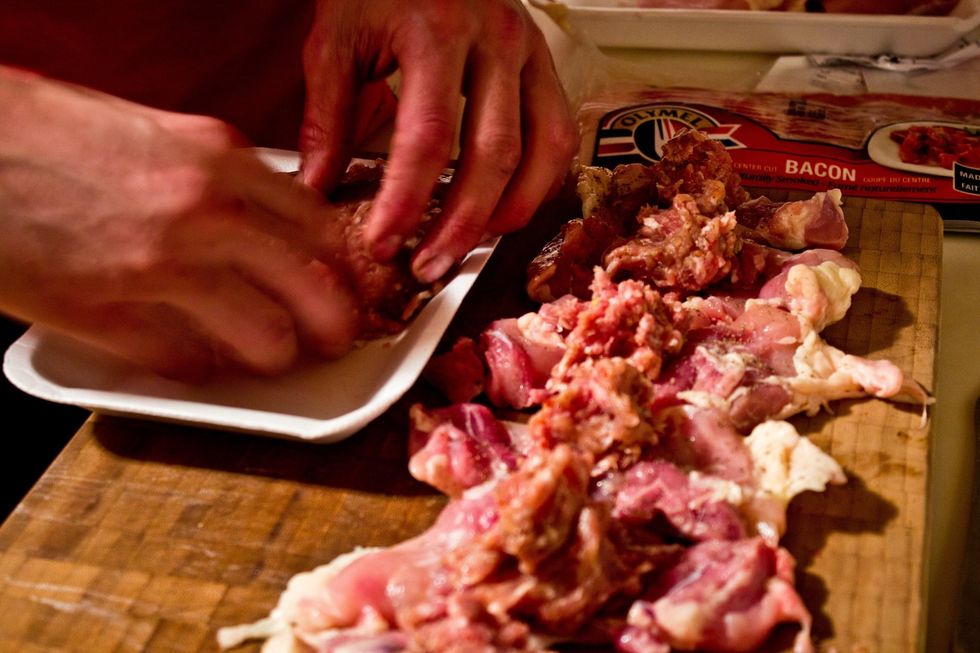 scoop some sausage into the open cavity. Don't put too much in or you won't be able to roll them up nicely.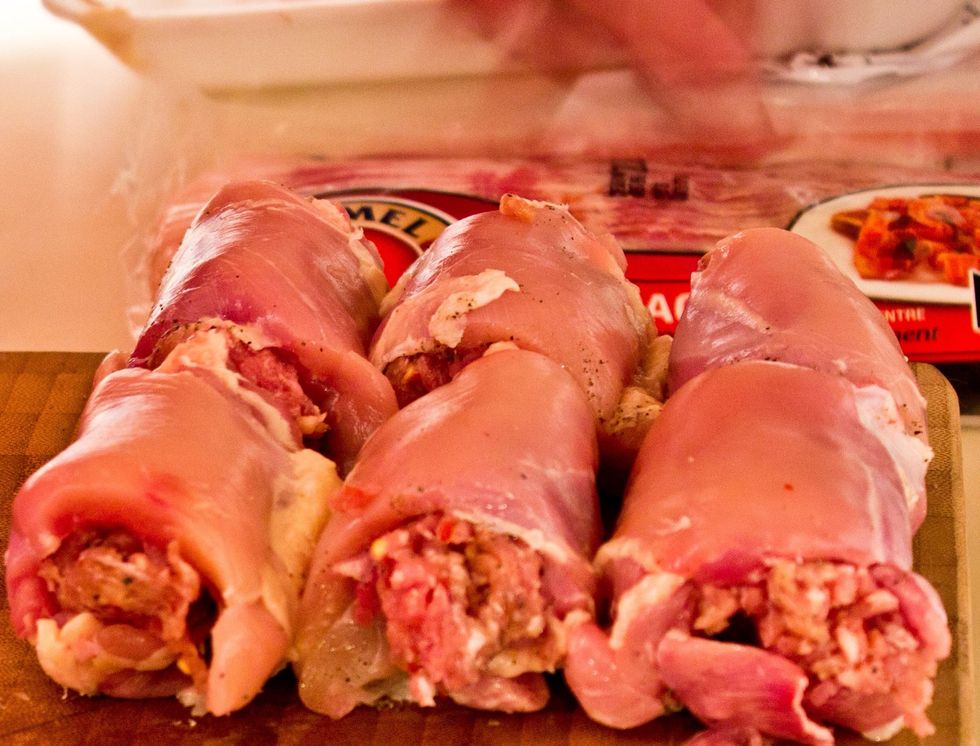 Roll em up into cute little chicken bundles.
A single slice of bacon should be good for each one. I find stretching the bacon as I wrap helps to keep everything together during cooking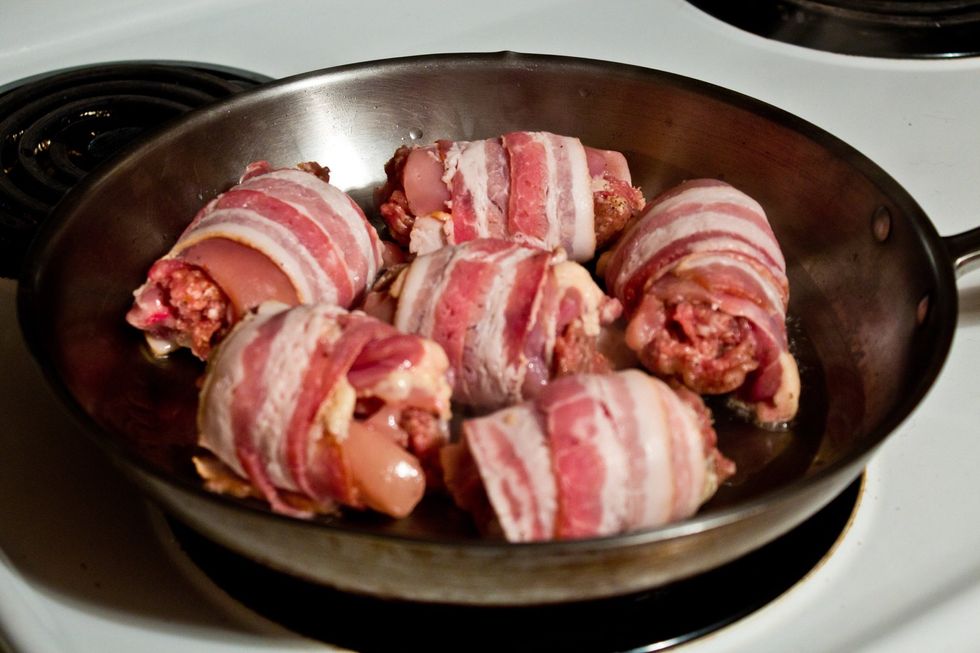 Into a medium hot pan. Ensure that the seam Of the bacon wrap is directly on the pan. This seals the bacon in place, eliminating the need of a toothpick.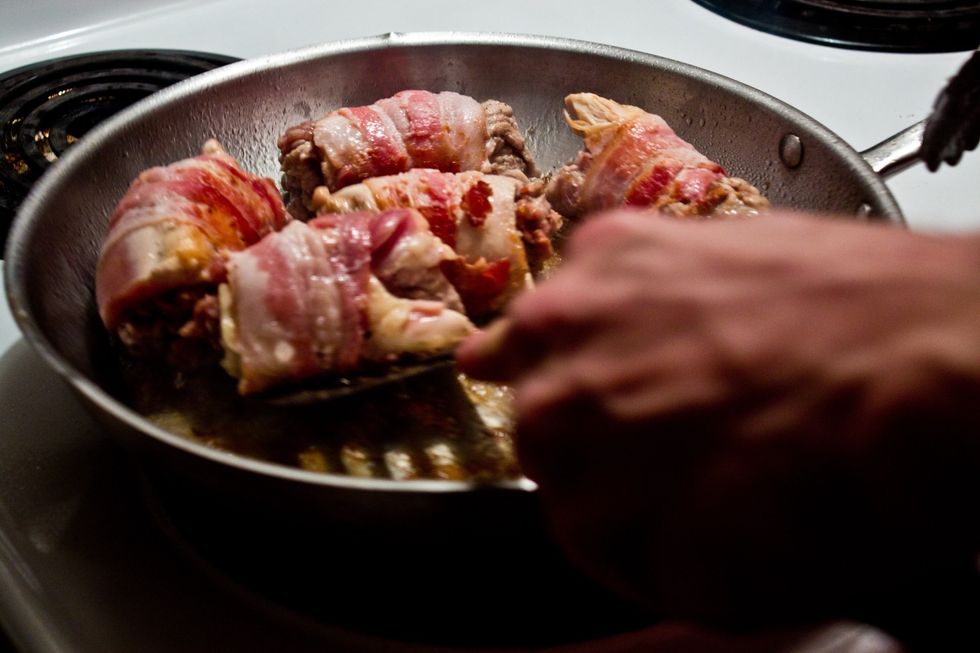 Carefully flip with a spatula and tongs. I like a flat metal spatula that can slide under without tearing off the bacon.
After all of the sides of the bacon are fried, stick em in the oven. This should take about 10-15 minutes.
After they are done and have rested a couple minutes, slice each bundle into delicious little bite sized disks.
Thanks for checking out this guide! Show some love by clicking the "❤" and FOLLOW me to stay informed on future guides. Your support feeds my fuel to keep building these guides. THANK YOU! cheers
Chicken thighs (boneless skinless)
Sausage meat (not in casing)
Bacon
Oil for frying
Jody Wagstaff
Chef turned cable guy, feeding his lust for cooking by sharing tips and tricks on the interweb. The rest of my time is spent djing, ultimate and fatherhood