Cook Bacon Wrapped Brussel Sprouts With Maple Syrup
4562
You will need a package of Bacon, Brussel Sprouts, ground black pepper, maple syrup, and toothpicks soaked in water. Cut the bacon slices in half so you have double the amount in the package.
Cut 'stems' off sprouts and cut any large sprout in half length-wise. You only need as many as the number of bacon pieces you have.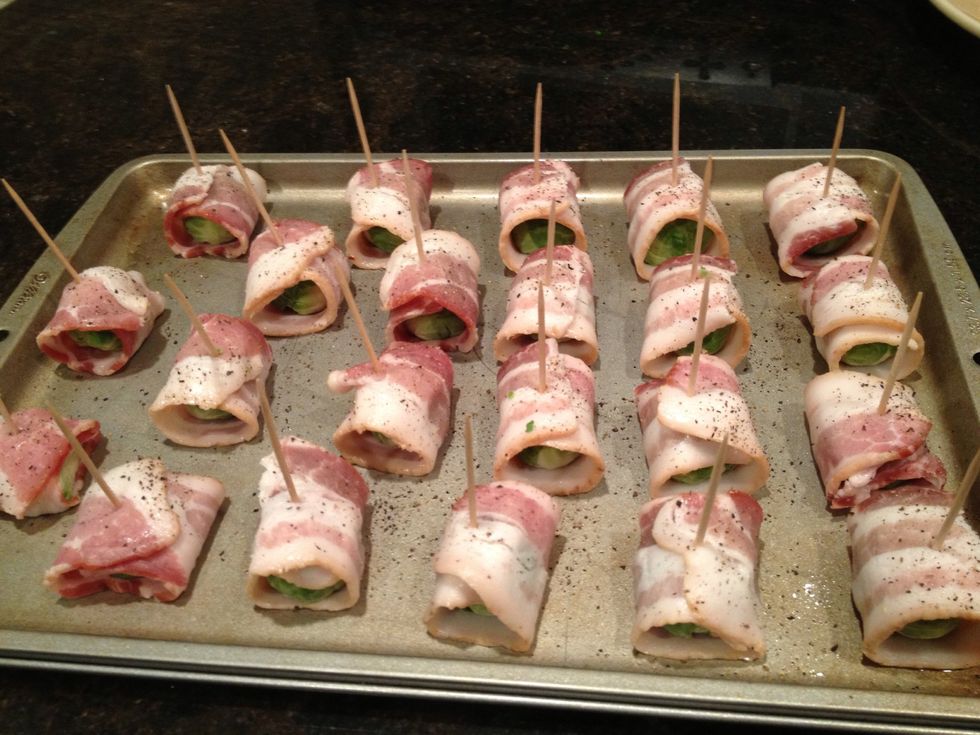 Wrap one sprout in bacon and hold together with toothpicks. The toothpicks are soaked in water to prevent them from burning in the oven. Place on greased baking sheet and sprinkle with pepper.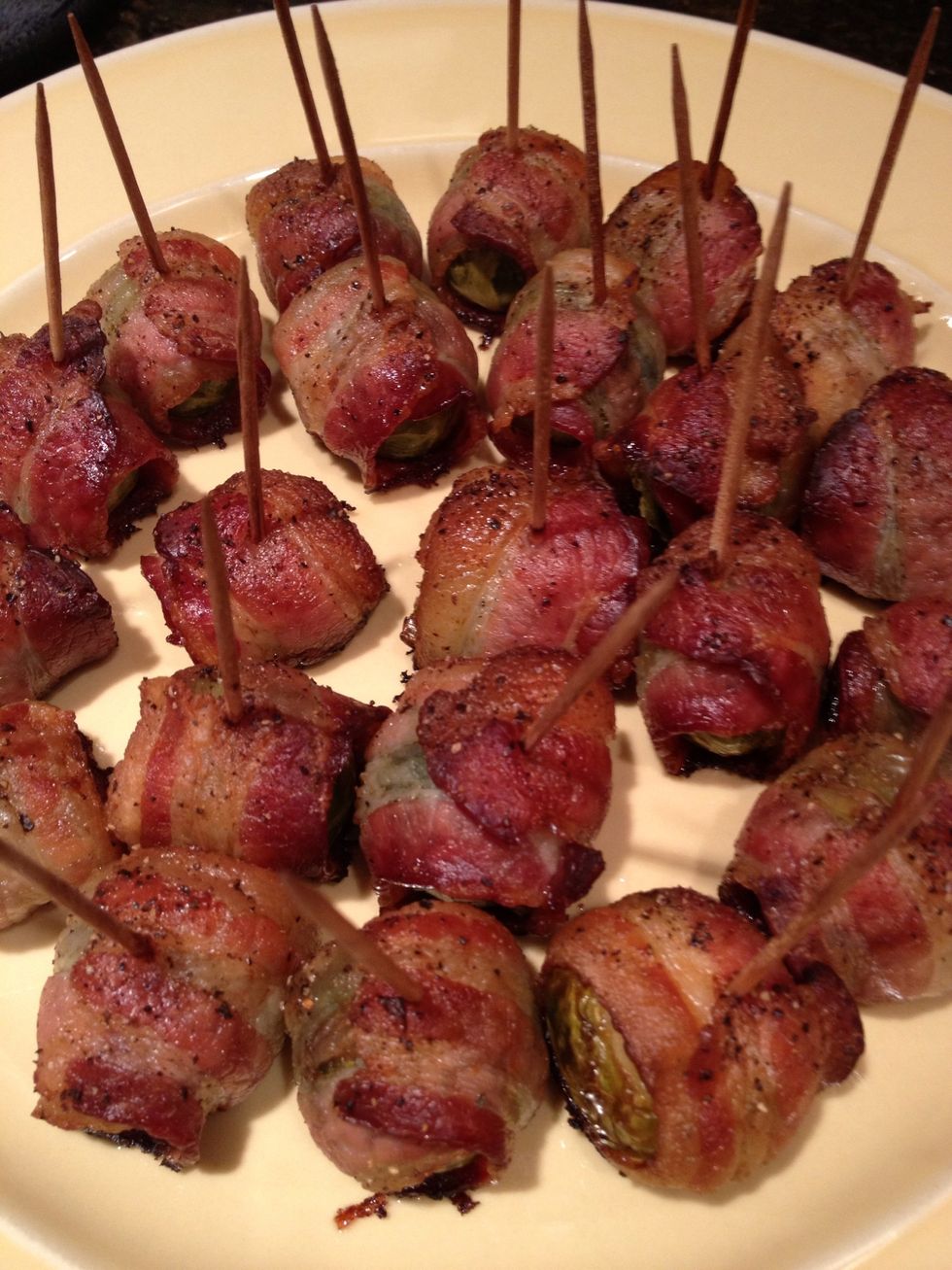 Cook 30 minutes at 400 degrees until bacon is crispy and sprouts are tender.
Drizzle with maple syrup immediately. Let sit a few minutes before eating, the middle is VERY hot right out of the oven.
The creator of this guide has not included ingredients