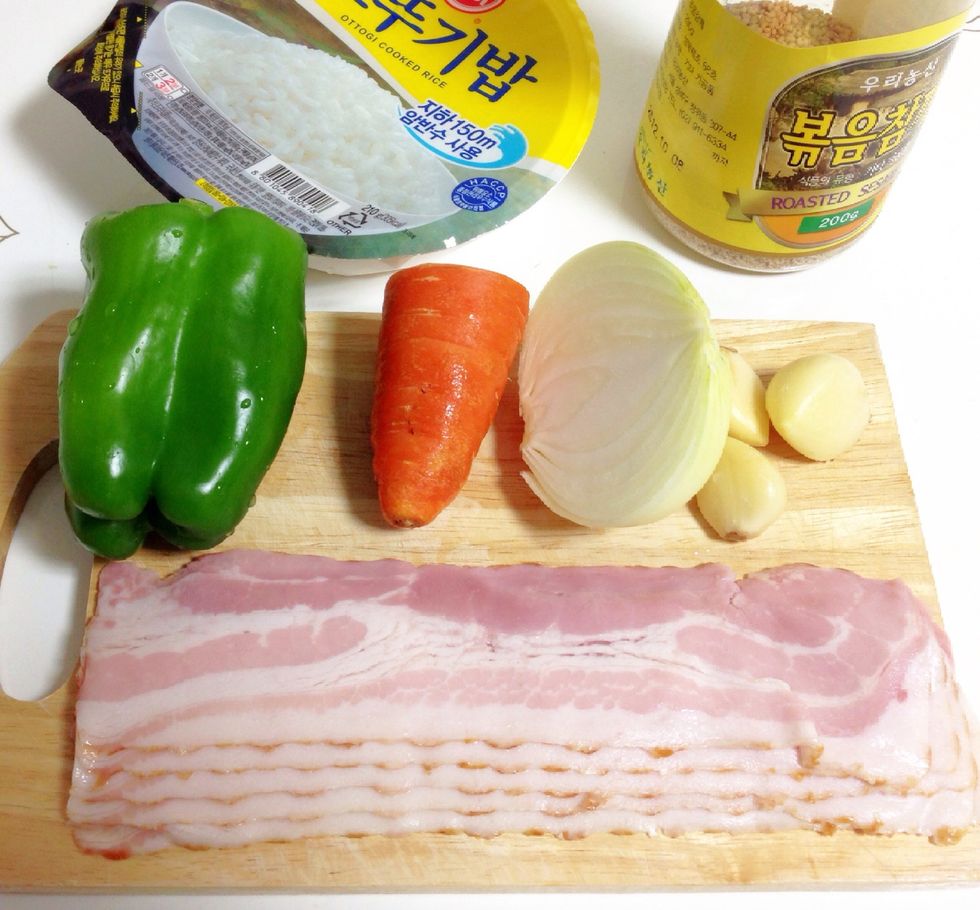 Gather your supplies.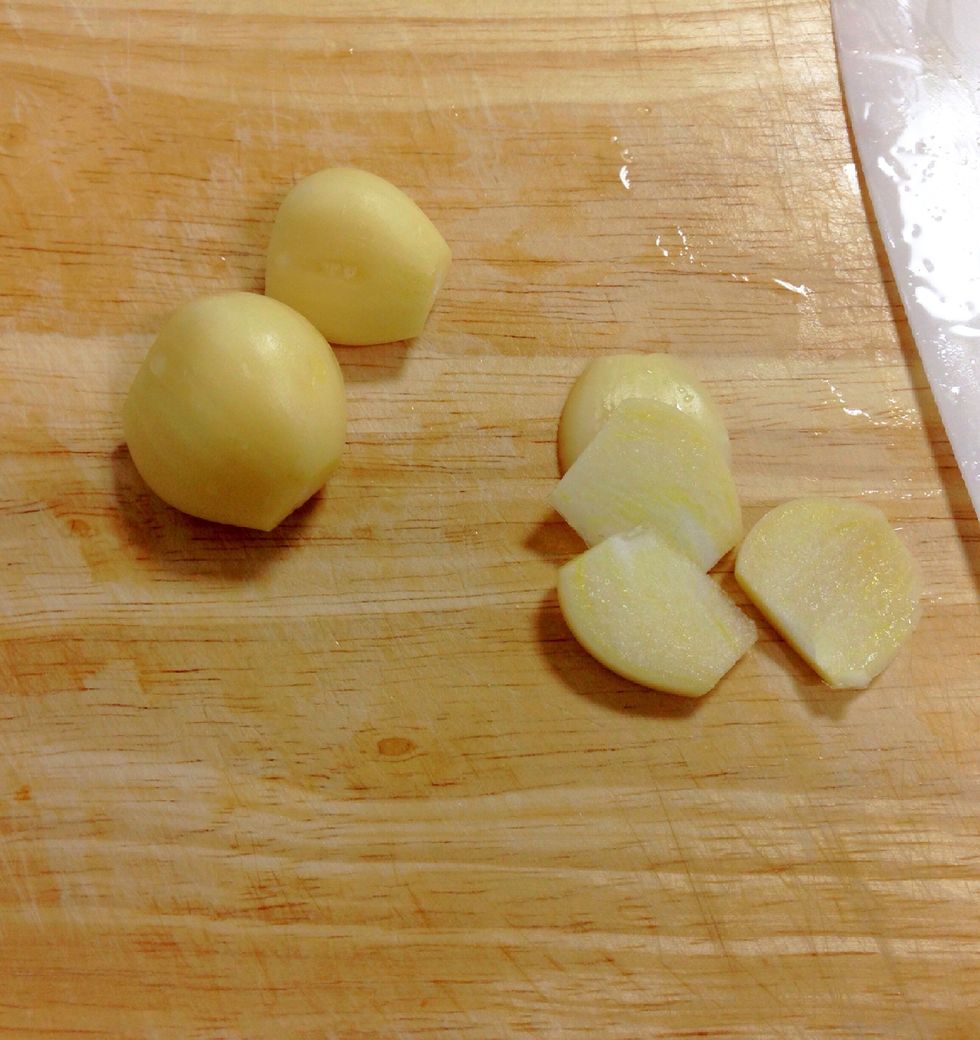 Wash and slice your garlics.
Wash and chop your carrot.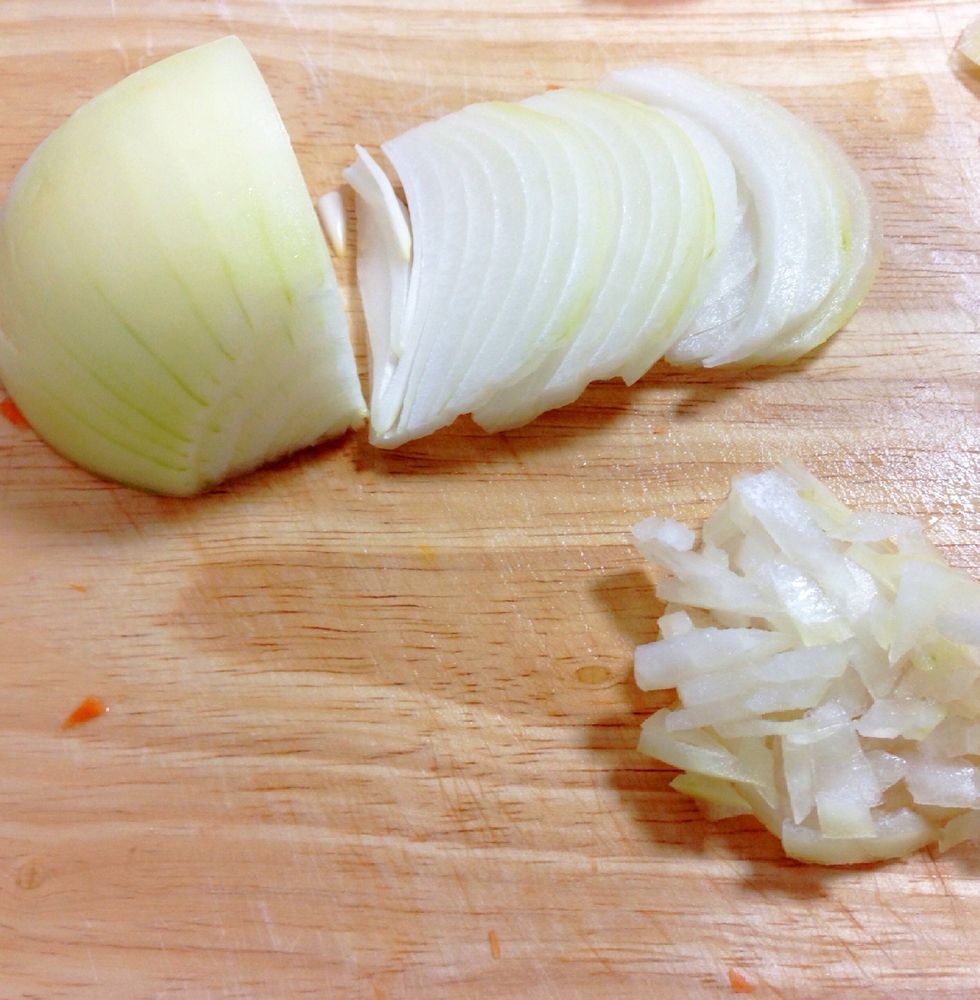 Wash and chop your onion.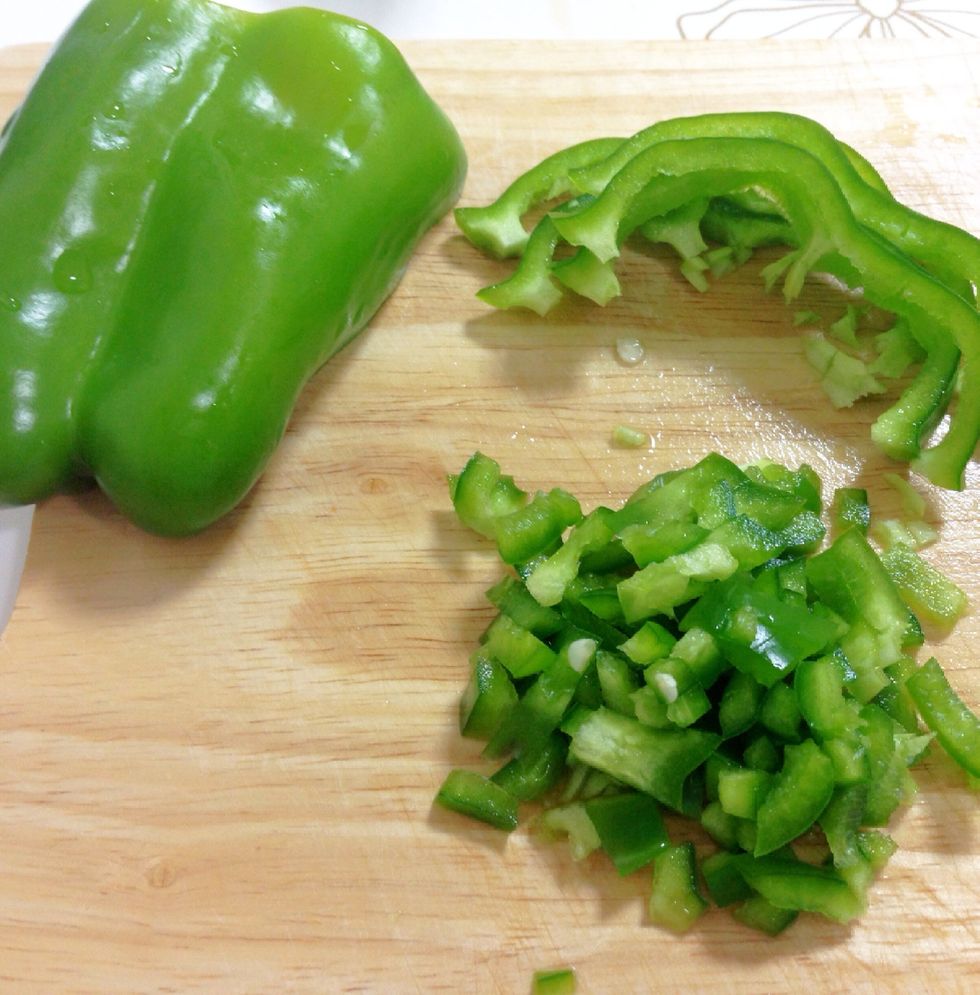 Wash and chop your pepper.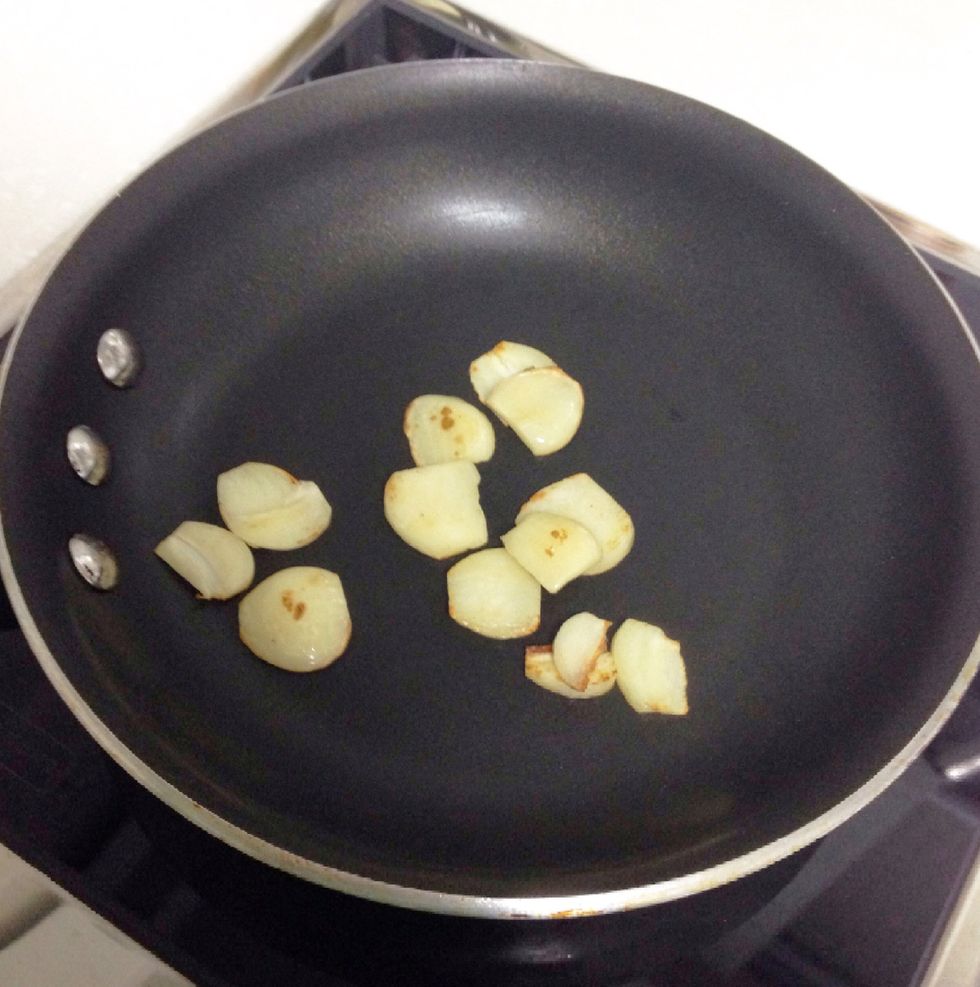 Pour some oil and heat your pan. Then, fry sliced garlics.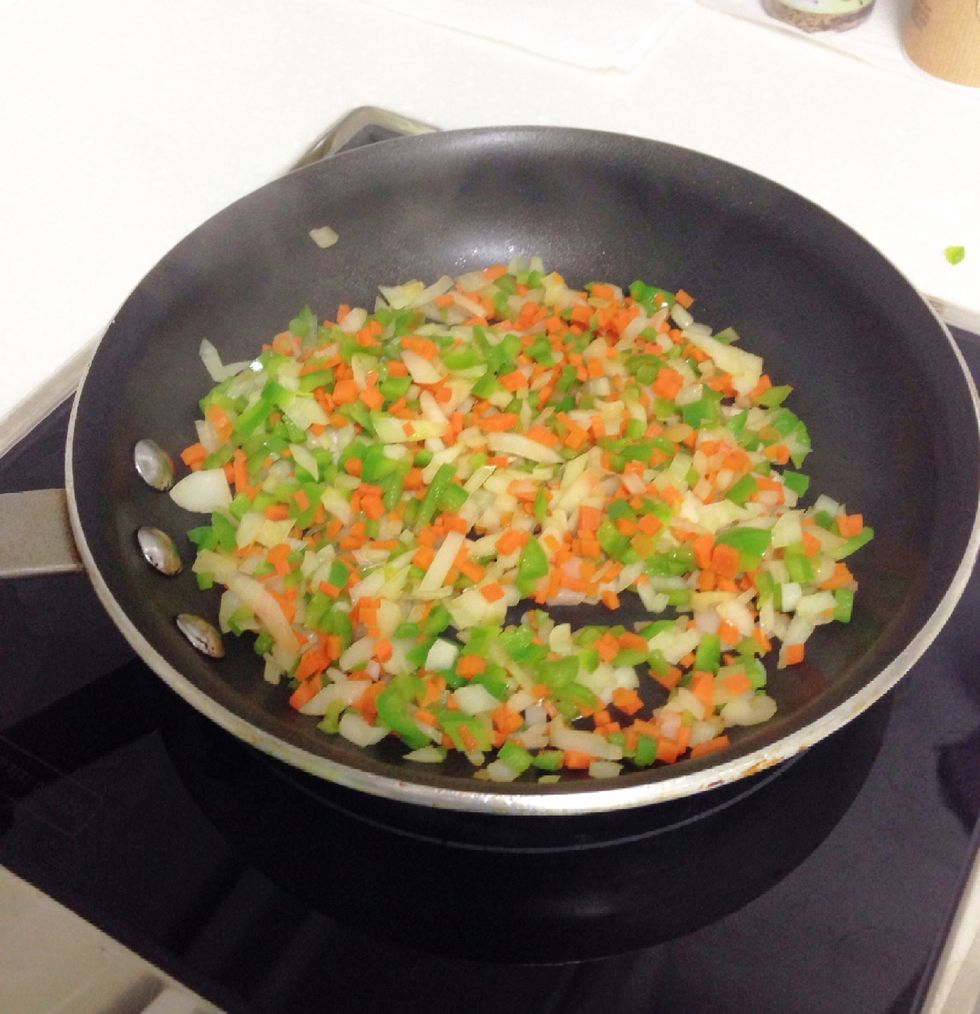 Take fried garlics out of the pan, then fry chopped vegetables. You may put some spices in this step.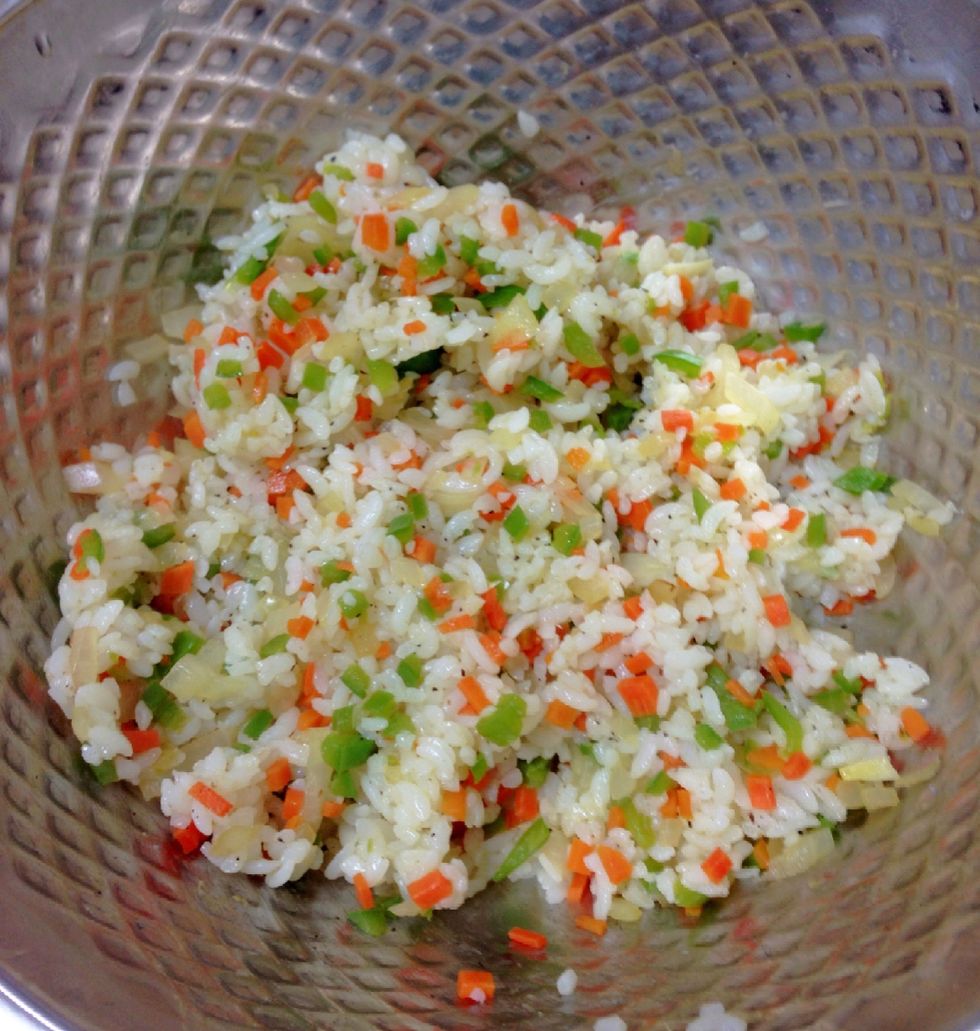 Mix fried vegetables with warmly cooked rice. This will be inside part of your roll.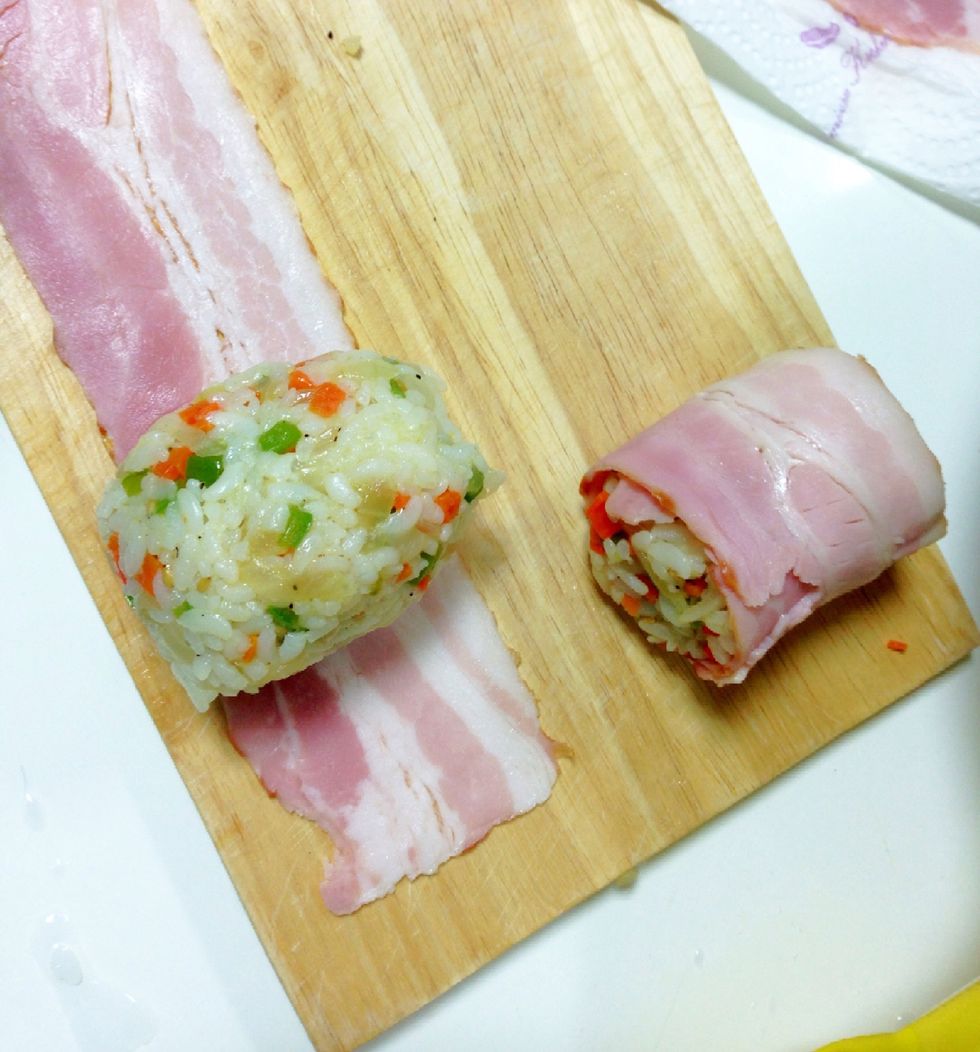 Put bacon strips and roll with mixed rice.
It will make five rolls, and you might have some mixed rice left.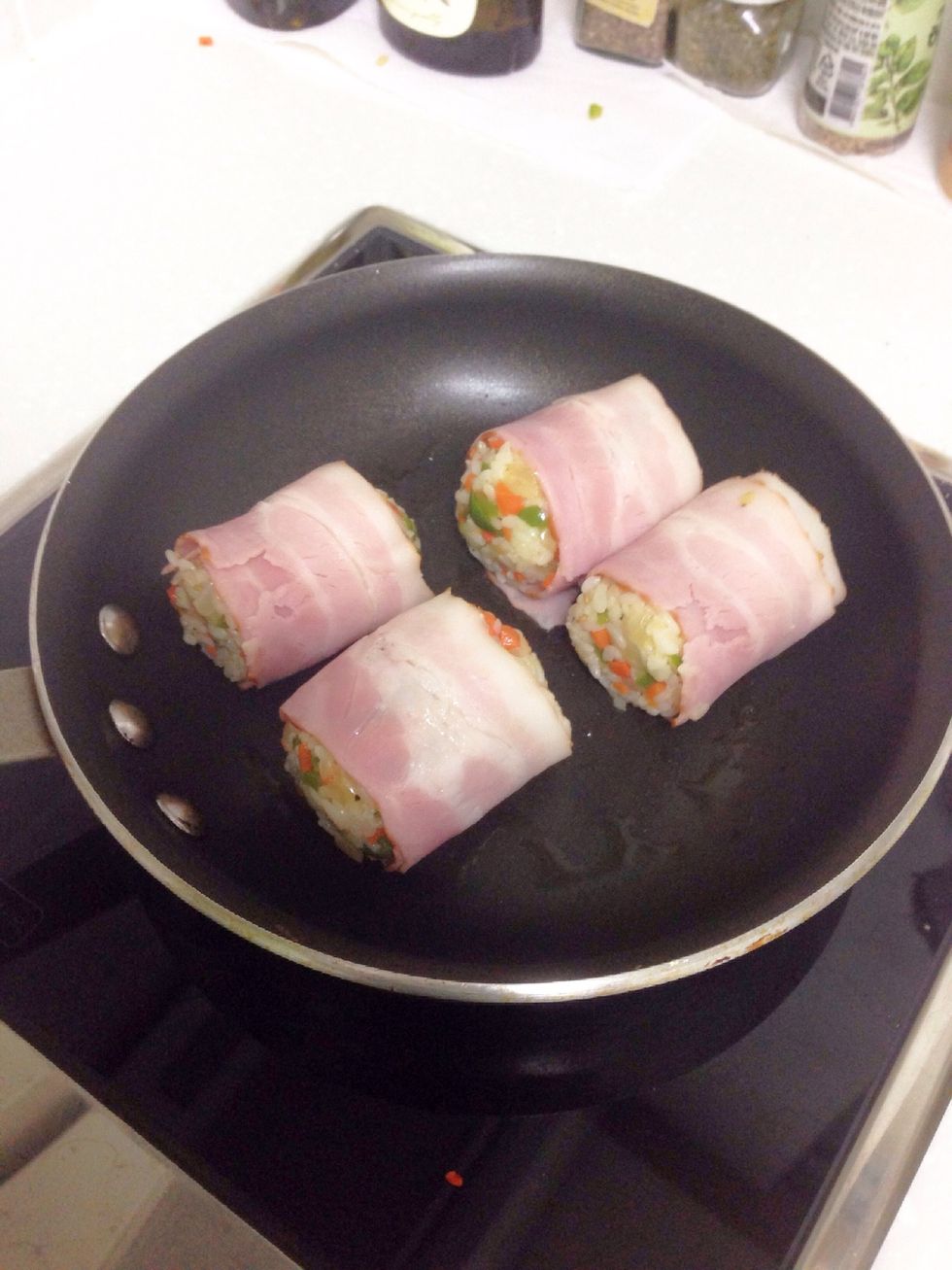 After your pan is heated, fry prepared rolls. When you put the roll on the pan, and make sure that the end of the roll faces down. You need to roll your rolls on the pan while cooking.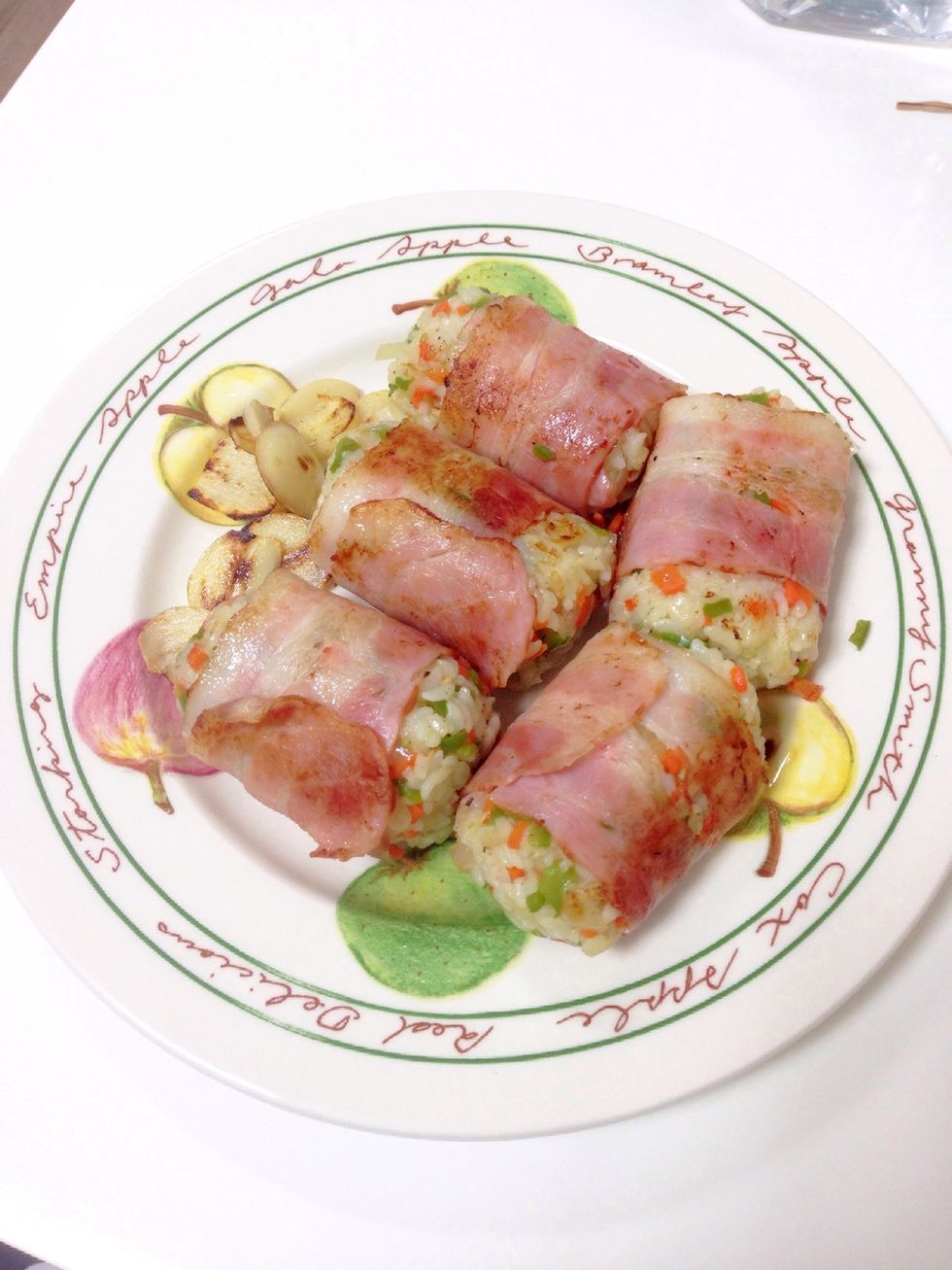 Done! Enjoy your meal!
5.0 Bacon strips
1.0 Green Bell Pepper
1/3 Carrot
1.0 Bowl of cooked rice
3.0 Garlics
1/2 Onion
Some spices