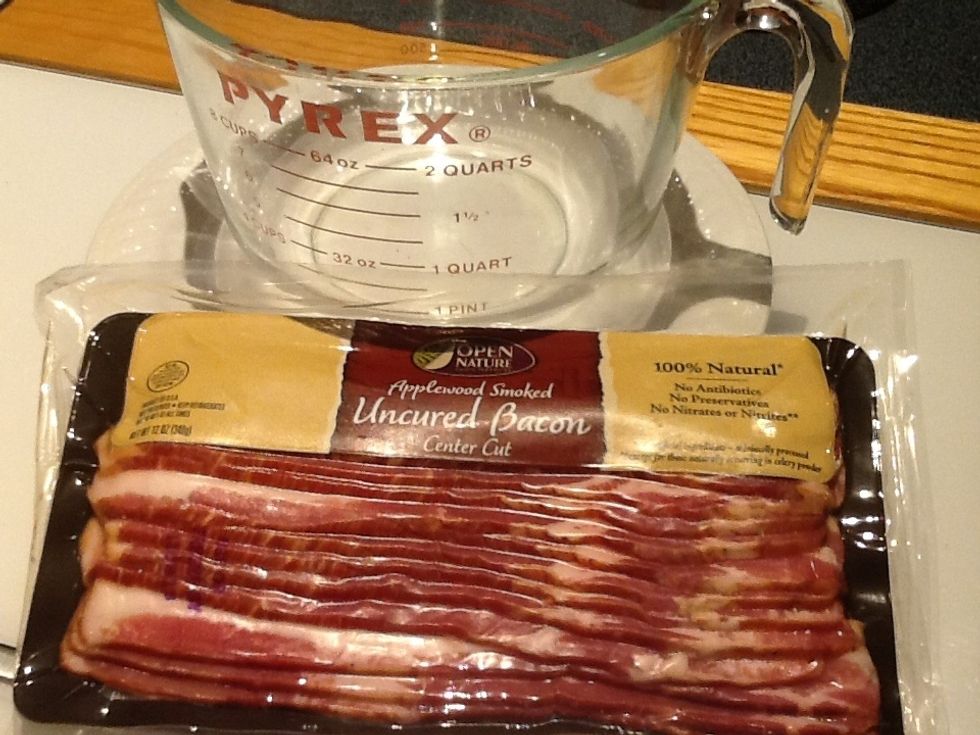 This is quick, clean, easy, tastes great and smells good.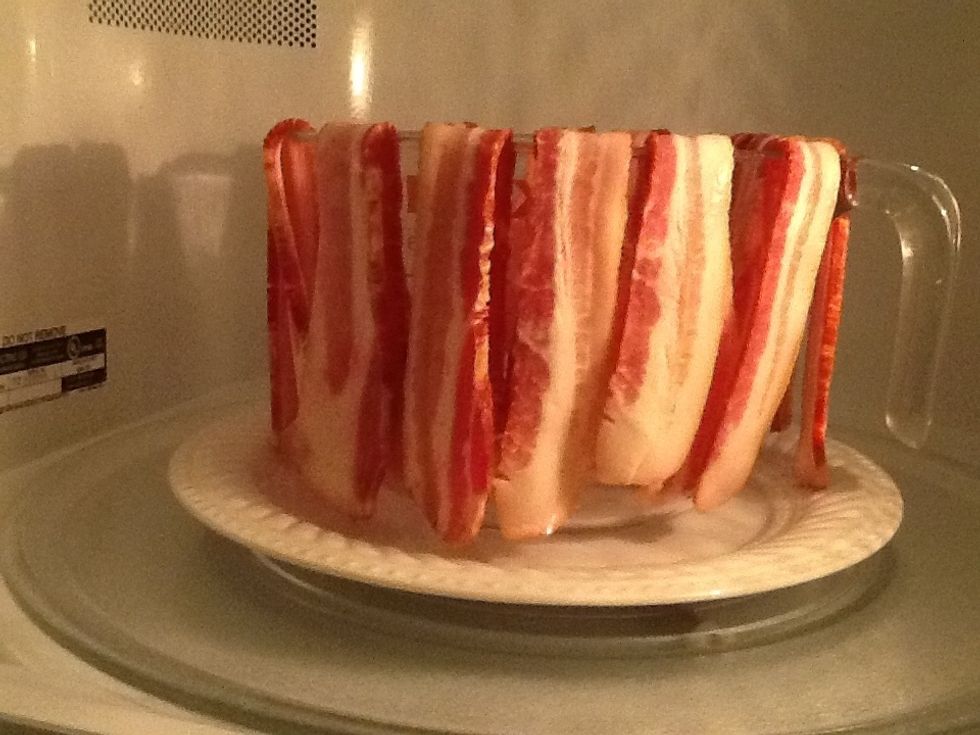 Drape bacon on microwave safe bowl over larger microwave safe plate. Place in microwave. Cook until crisp. You can cover with an optional paper towel.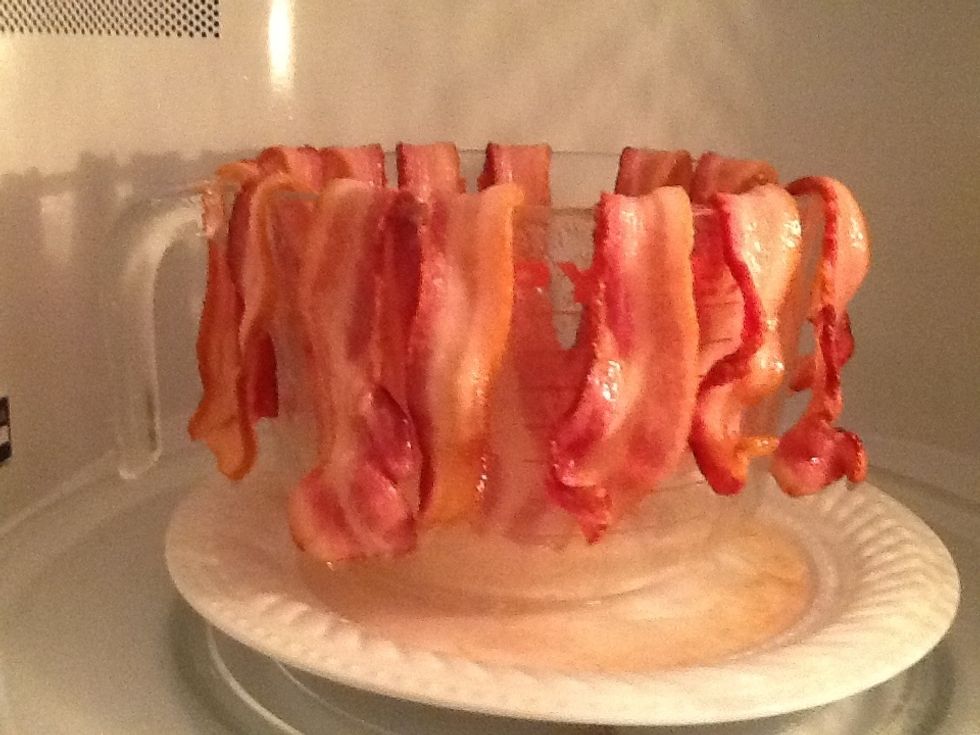 Five minutes. Microwaves cook with different watts and powers.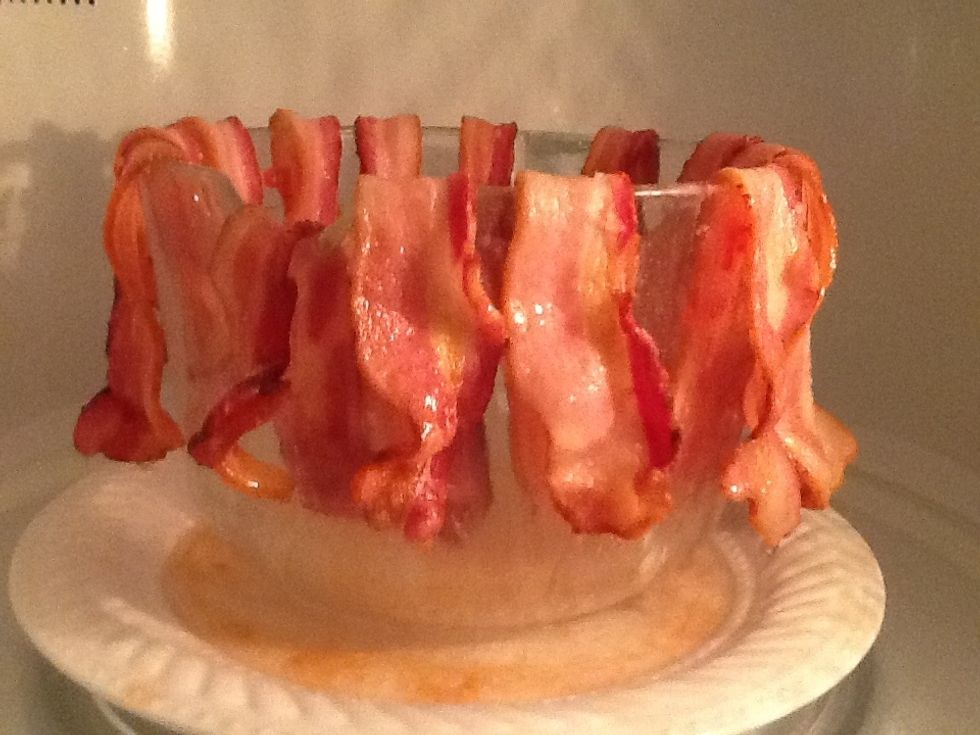 Six minutes. This is a great way to collect the grease to make a man candle. Man-dle.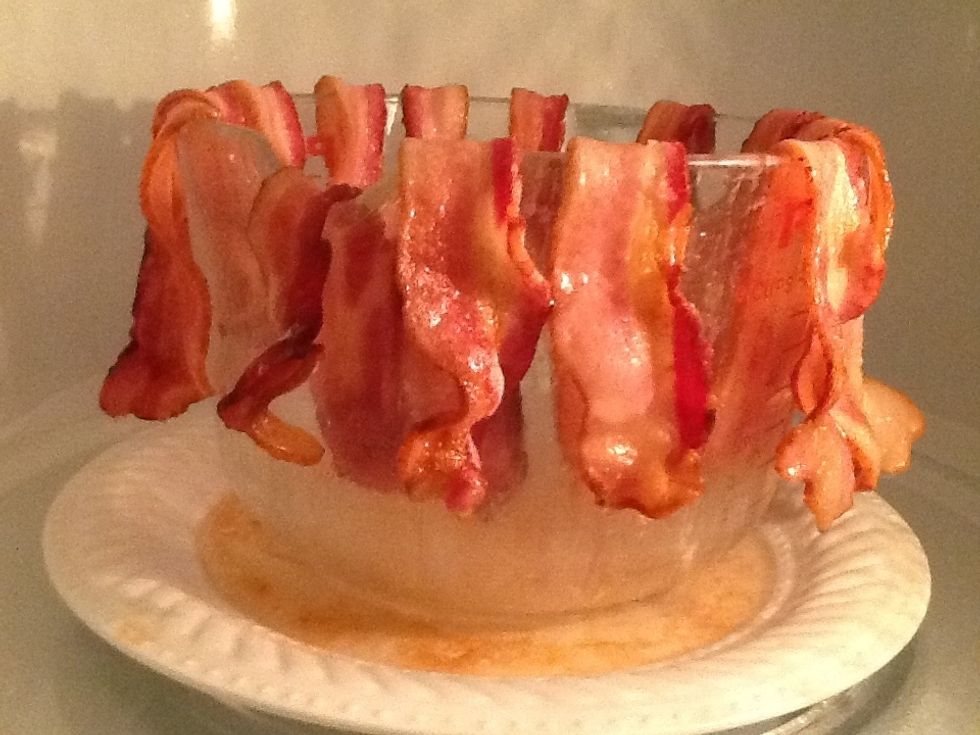 Seven minutes on 12 ounces. The bowl and plate are very hot. Use oven mits.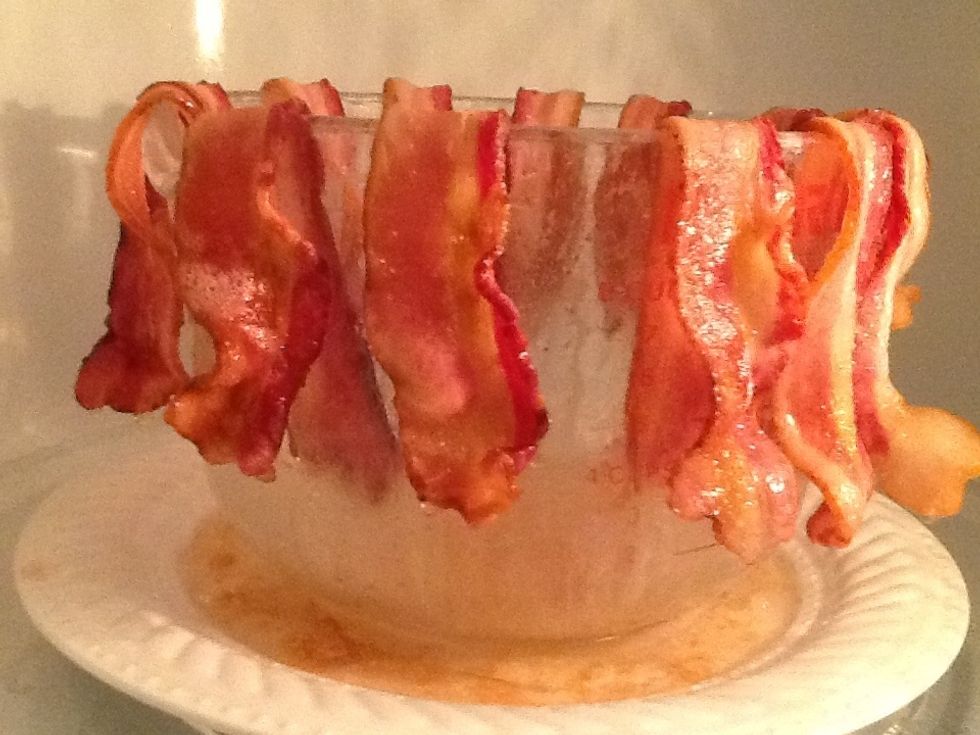 Eight minutes and good by me. I started eating at seven minutes.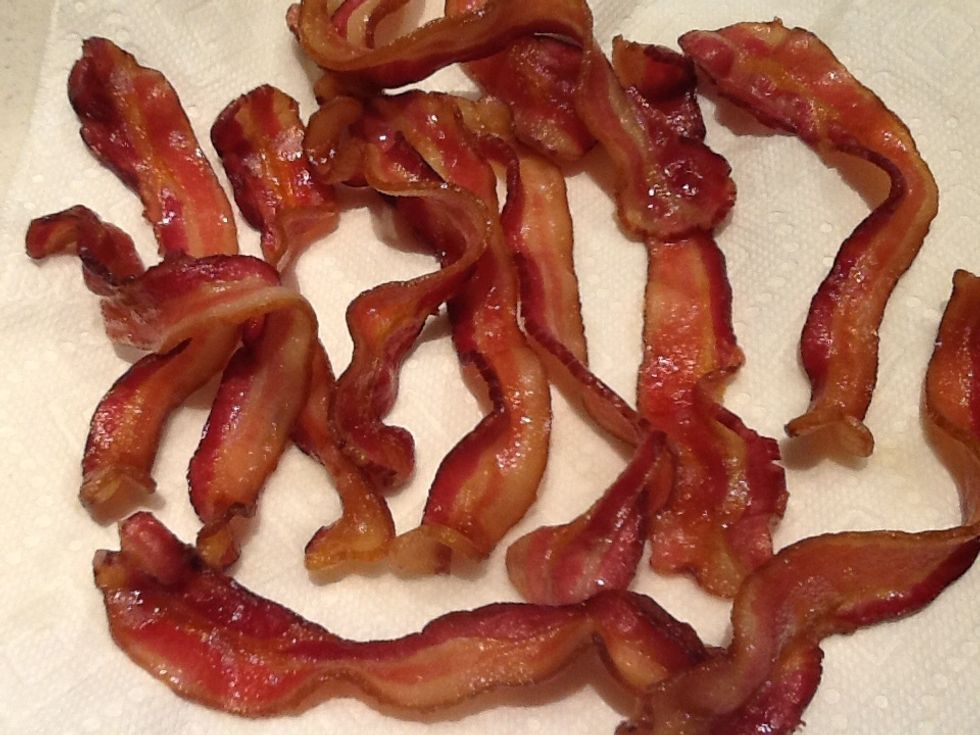 Just crisp up to your preference. Enjoy as a snack, with eggs, or in a lettuce wrap. I did wipe out the micro with a warm soapy cloth.
Bacon
Microwave
Bowl
Plate larger than bowl
Paper towel optional
If I can do it, so can you.